Playoff brackets for boys and girls soccer and girls water polo were released Saturday by the CIF Southern Section.
The Lompoc High girls and Santa Ynez boys each earned bids to the soccer tournament while both of the Dunn School's teams earned invitations.
Girls Soccer
The Lompoc Braves' girls, who tied for first place in the Channel League, earned a home game against La Quinta in the opening game of the Division 4 playoffs. First round games will be played on Thursday. Lompoc, playing on a temporary field while Huyck Stadium undergoes renovation, is planning on bringing in portable lights for the second straight game which would allow for a 5 p.m. kickoff.
Two more Channel League teams earned Division 3 playoff spots; Santa Barbara and Dos Pueblos.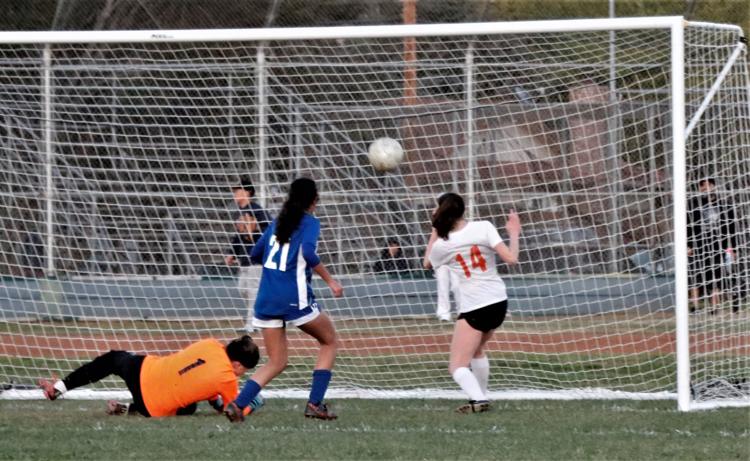 Santa Barbara opens with a home game in the wild card round, Tuesday against Westlake. With Santa Barbara's stadium still being renovated, the game will be played at San Marcos. If Santa Barbara wins, it will head to Flintridge Prep for a first round game on Thursday.
Dos Pueblos, the co-champions of the Channel League, will host Oak Park on Thursday.
In Division 7, Dunn, the Condor League champion, hosts Santa Barbara's Laguna Blanca at 3 p.m. Thursday while Cambria's Coast Union visits San Pedro's Mary Star of the Sea at either 3 p.m. or 5 p.m.
Boys Soccer
Santa Ynez and Dunn will open the playoffs at home on Wednesday.
Santa Ynez, the second place team from the Channel League, hosts Santa Monica in the first round of Division 4 action. The game is set for 5 p.m.
Three more Channel League teams have Wednesday games; Santa Barbara hosts Harvard-Westlake at San Marcos in a Division 1 matchup, and in Division 2, San Marcos is at Channel Islands and Dos Pueblos is at Valencia of Placentia.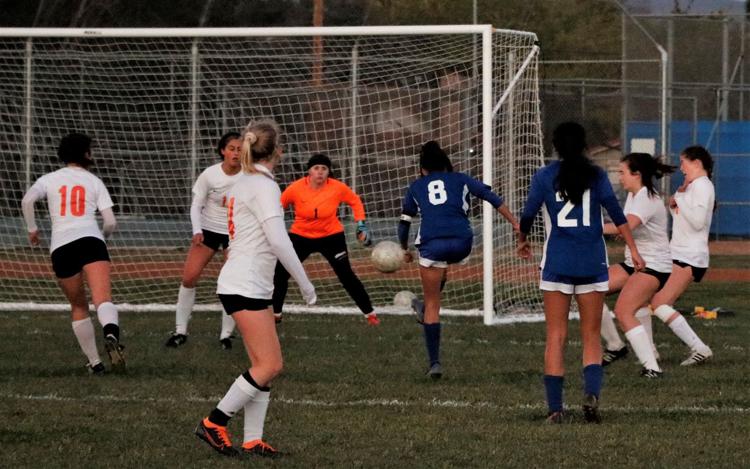 You have free articles remaining.
Dunn, the undefeated Condor League champion, hosts he winner of the wild card game between El Monte and Flintridge Prep.
Bishop Diego has a Division 6 wild card game on Monday at Santa Monica Crossroads. The winner plays at Los Angeles Verbum Dei on Wednesday.
Girls Water Polo
Only two areas teams received girls water polo invites, both on the road in the Division 2 playoffs.
In Wednesday's first round, Santa Barbara visits Corona Santiago and Dos Pueblos is at Murrieta Valley.
Boys Basketball 
The Lompoc Braves, the No. 3 team from the Channel League, began the Division 4A playoffs at Home Wednesday against La Puente, the No. 3 team from the Miramonte League.
And Condor League champion Dunn, also playing in 4A, opened Wednesday at home against South Pasadena, an at-large team from the Rio Hondo League.
Santa Barbara, Channel No. 1, and San Marcos, CL No. 2, also had home games in Division 2A.
Santa Barbara hosted Culver City (Ocean League No. 3) and San Marcos hosted Agoura (Coastal Canyon No. 2).
Girls Basketball 
The Lompoc Braves and Cabrillo Conquistadores begin the girls Division 3AA playoffs on the road Thursday.
Cabrillo (Channel No, 2) is at Twentynine Palms (Desert Valley No. 2) and Lompoc (Channel No. 3) is at Covina (Valle Vista No 1).
Santa Barbara's girls (Channel No. 1) have a home game in Division 2AA against Marlborough (Mission No 3).
In Division 5A, Condor League champion Dunn hosts the winner of the wild card game between Animo Leadership and Riverside Bethel Christian and Bishop Diego (Frontoier No. 2) hosts Santa Barbara's Garden Street Academy (Condor No. 2).