Righetti played one of its better halves of basketball this season in Tuesday night's game against across-the-street rival St. Joseph.
But it was a level of play the Warriors couldn't maintain.
St. Joseph, down 41-34 at the break, rallied for a 74-57 win over the Warriors to close out the regular season. St. Joseph outscored Righetti 21-8 in the third quarter and 19-8 in the fourth to catch up and pass the Warriors.
The win gives the Knights 21 straight victories on their home court and a 23-6 overall record heading into the playoffs. The Knights moved to 8-2 in league play. Righetti, meanwhile, fell to 6-20 overall and 2-8 in league.
"Righetti did a great job tonight, they were fired up and ready to go and the first half they hit eight 3s," St. Joseph coach Tom Mott said. "When you hit 3s, good things happen. Unfortunately we didn't do a good job defensively or offensively in the first half. We regrouped at halftime and were a little more focused and got done what we needed to get done."
Jincho Rivera led St. Joseph with 26 points. The athletic wing had one of his finer shooting nights of the season, knocking down four 3-pointers. Rivera was consistent throughout the game, scoring 12 points in the first half and 14 in the second. Junior Angel Ortiz added 18 points. Dre Roman added 13 points.
"Jincho is just an offensive weapon," Mott said of Rivera. "He can go get buckets in a variety of ways and when he's hitting the 3 like he was tonight, he's a tough guy to guard."
Kind of a disappointing ending to a good game as the visiting student section chanted "where's your passport?", apparently at SJHS players. Administrators from both schools exchanged words. There was a charged atmosphere throughout the contest. #santamariatimes pic.twitter.com/xCQU7J5INA

— Joe Bailey (@JBaileySMSports) February 12, 2020
The end of the game was marred by a chant of "Where's your passport?" from the Righetti High student section apparently directed at the St. Joseph athletes. St. Joseph has one player from France on its roster and three players from Puerto Rico, which is a territory of the United States.
You have free articles remaining.
St. Joseph principal Erinn Dougherty confronted the Righetti students after hearing the chant and then exchanged words with Righetti High assistant principal Ted Lyon, who was standing near the Righetti bench. 
"Kids are going to do whatever they're going to do and our guys enjoy playing in great atmospheres like this," said Mott, who's also St. Joseph's athletic director, when asked about the chant. "Anything our crowd or their crowd does is just part of the game."
Righetti junior Damian Simon had a breakout game, scoring 13 points and grabbing six rebounds for the Warriors, while also providing solid defense in the post for undersized Righetti. Canaan Reynolds added 11 for Righetti. The two scored 15 of their 24 combined points in the first half. 
John Costa, a senior, chipped in 10 points for the Warriors.
The Knights honored their three seniors before the game: Tim Noe, Emilio Cisneros and Mason Gonzales. All three started the game for St. Joseph. 
Righetti led 16-15 after the first quarter before erupting for 25 points in the second as seven players scored in the frame. But St. Joseph rallied in the third quarter, taking its first lead since the first quarter on a reverse lay-in from Ortiz to put the Knights up 44-43. St. Joseph never looked back, taking a 55-49 lead into the fourth quarter.
St. Joseph now awaits to see its seeding for the CIF Central Section Division 1 playoffs after finishing in second place in the Mountain League behind Arroyo Grande. Righetti, now in Division 2, will may have a spot in the bracket, which will be released this week.
021120 Righetti SJ basketball 06.jpg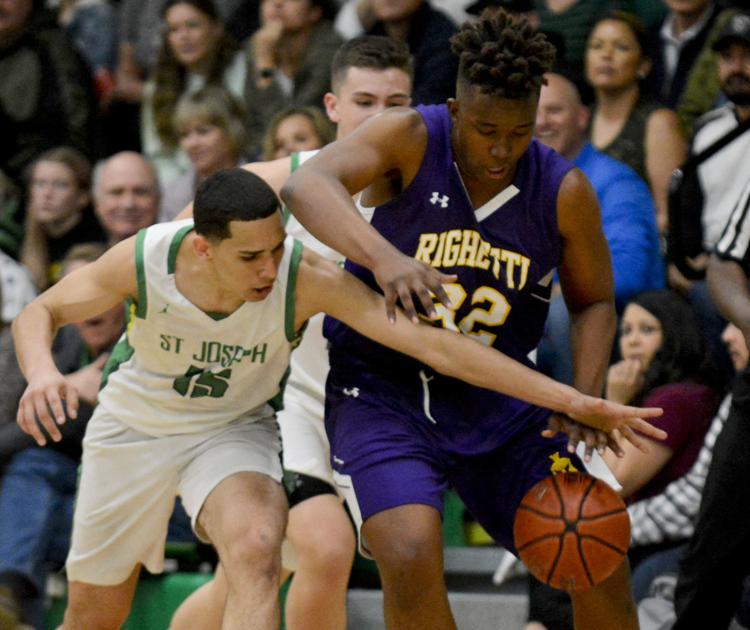 021120 Righetti SJ basketball 05.jpg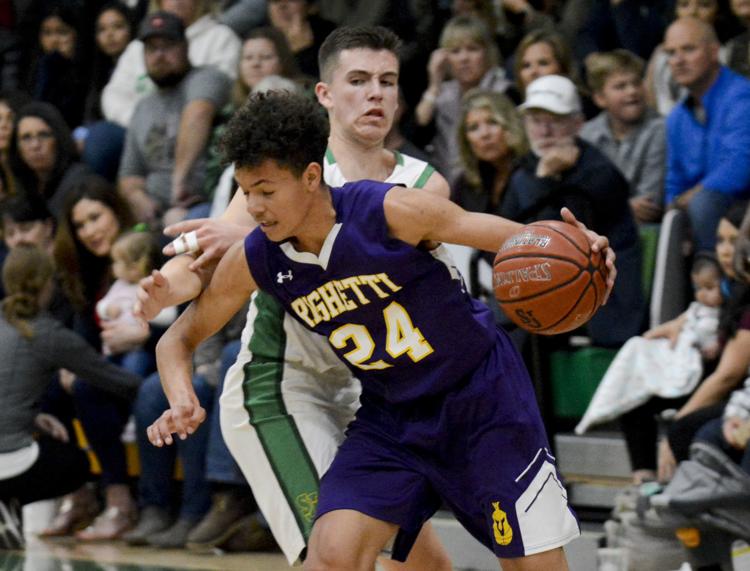 021120 Righetti SJ basketball 04.jpg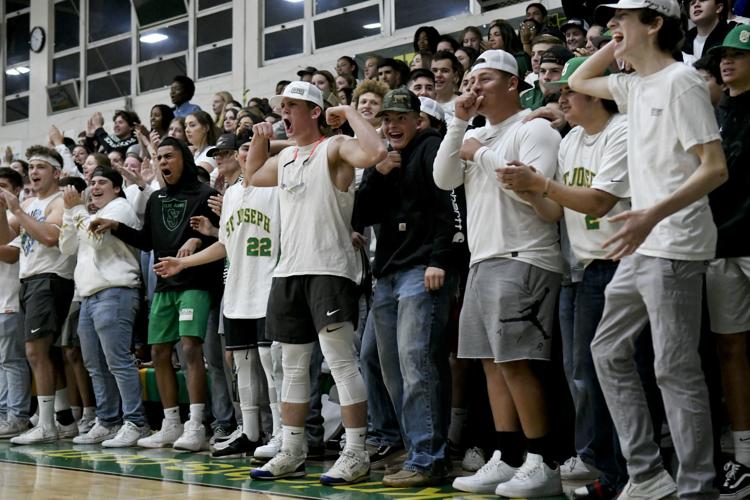 021120 Righetti SJ basketball 03.jpg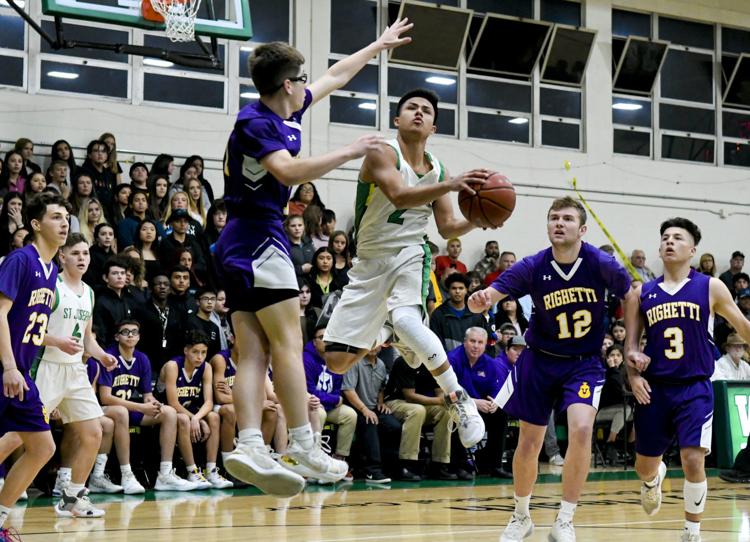 021120 Righetti SJ basketball 02.jpg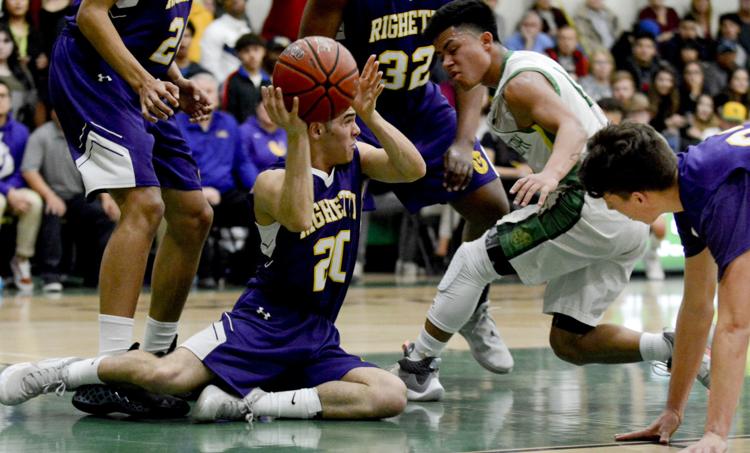 021120 Righetti SJ basketball 01.jpg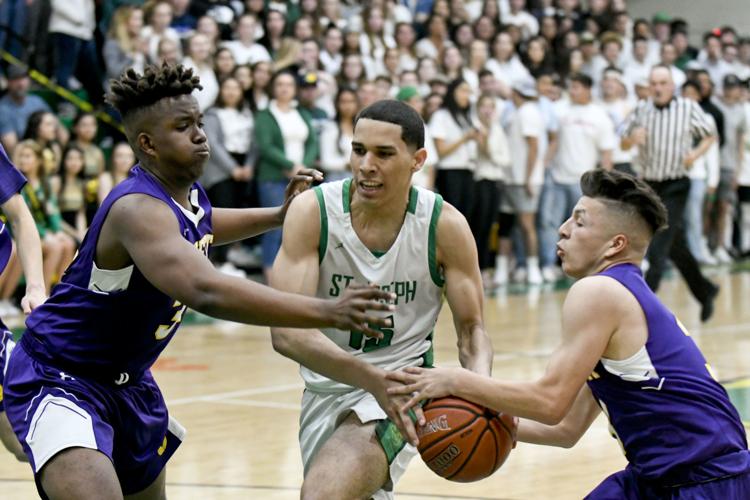 021120 Righetti SJ basketball 07.jpg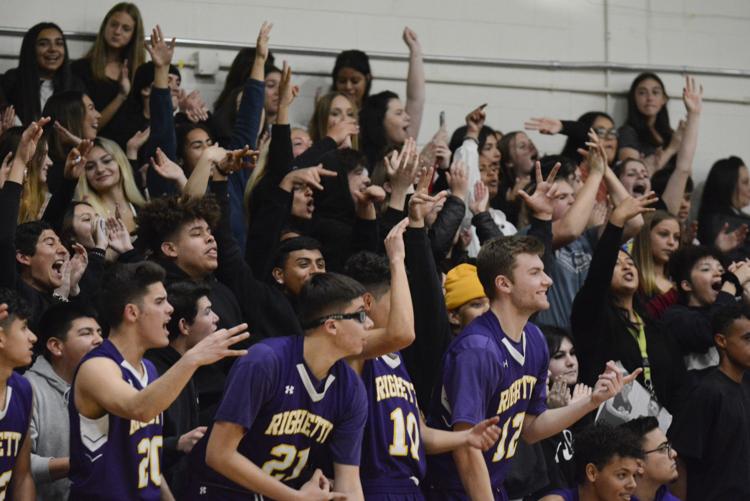 021120 Righetti SJ basketball 08.jpg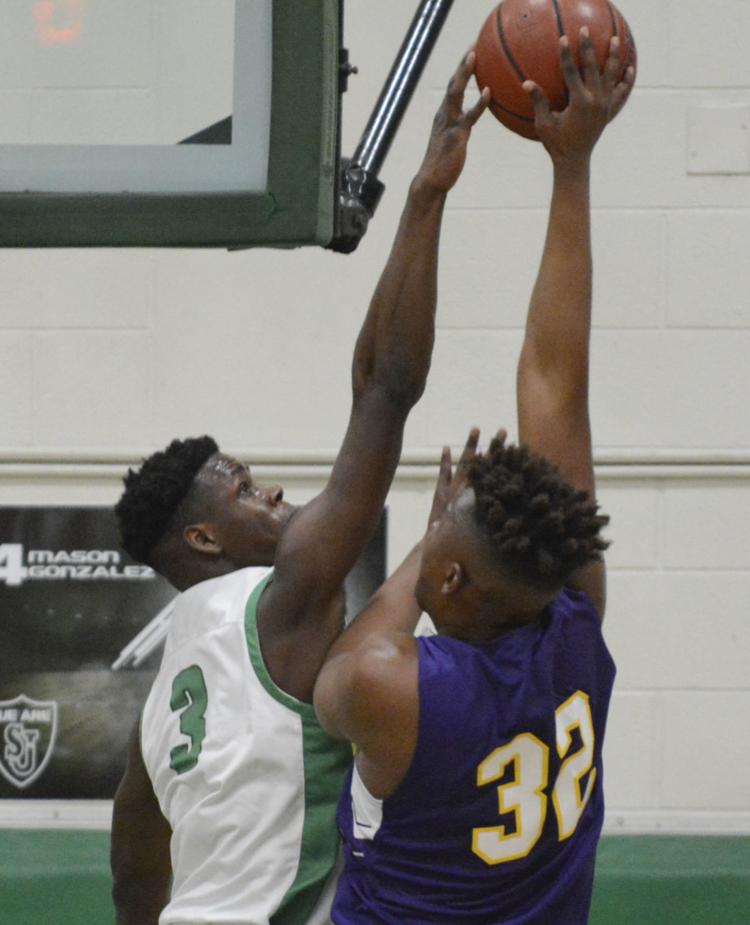 021120 Righetti SJ basketball 09.jpg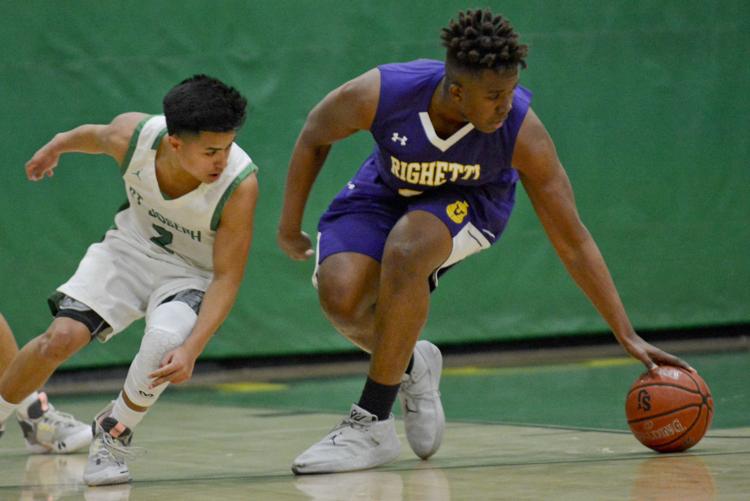 021120 Righetti SJ basketball 10.jpg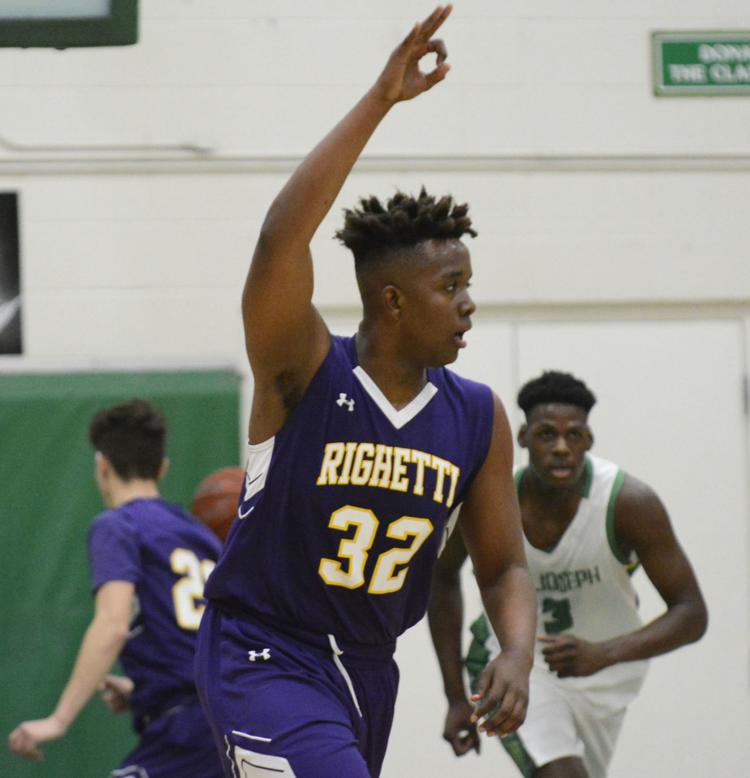 021120 Righetti SJ basketball 11.jpg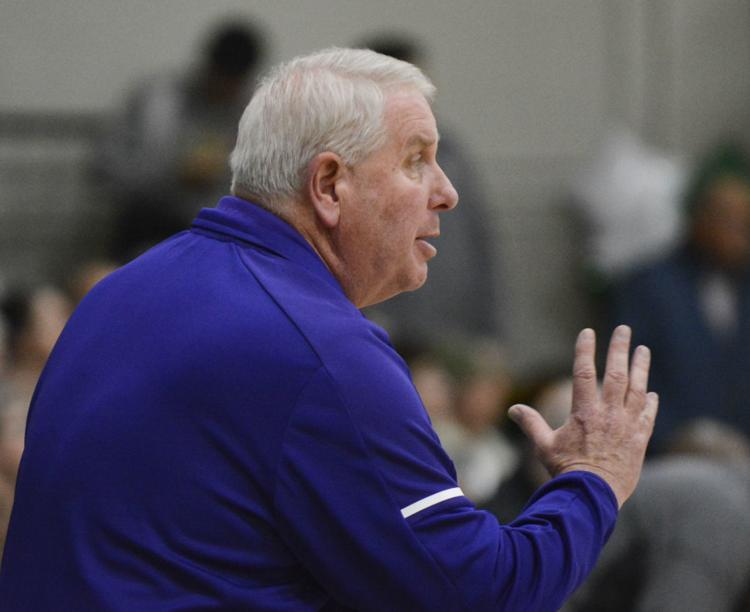 021120 Righetti SJ basketball 12.jpg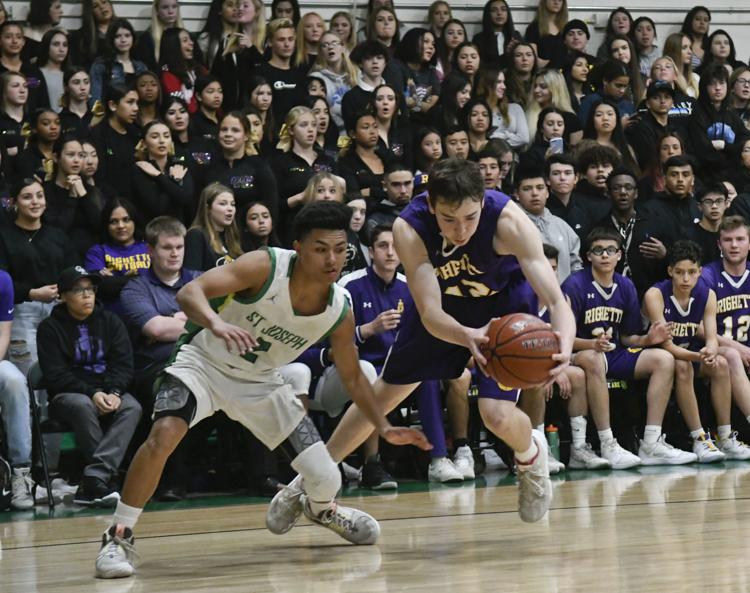 021120 Righetti SJ basketball 13.jpg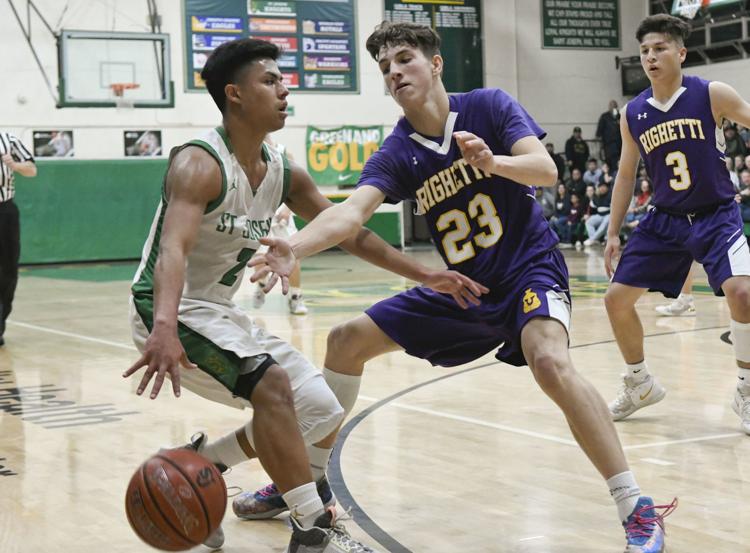 021120 Righetti SJ basketball 14.jpg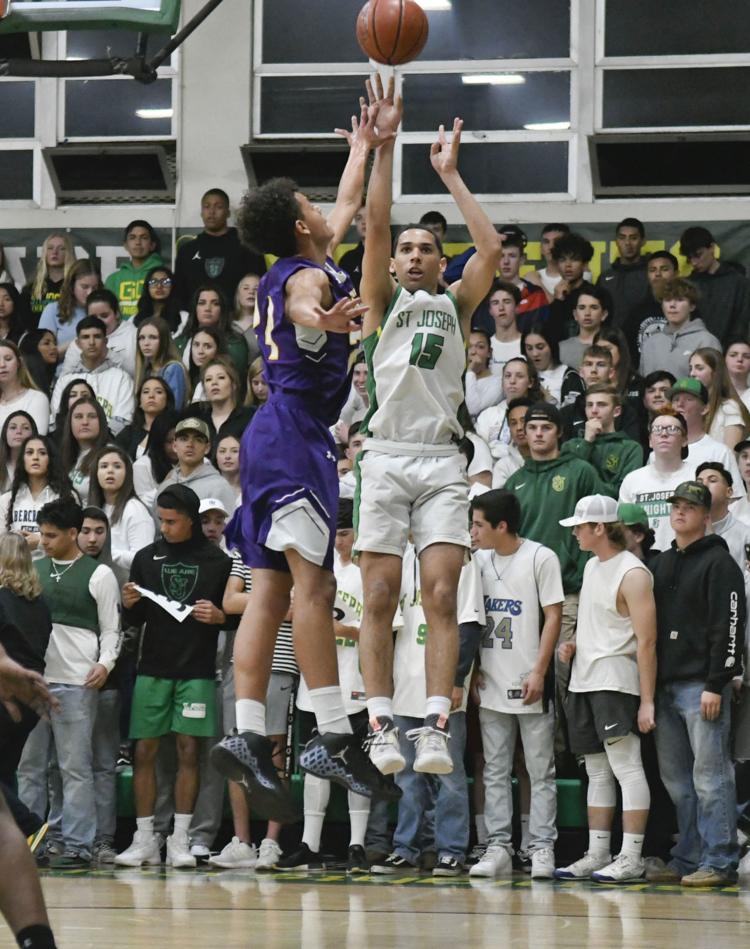 021120 Righetti SJ basketball 15.jpg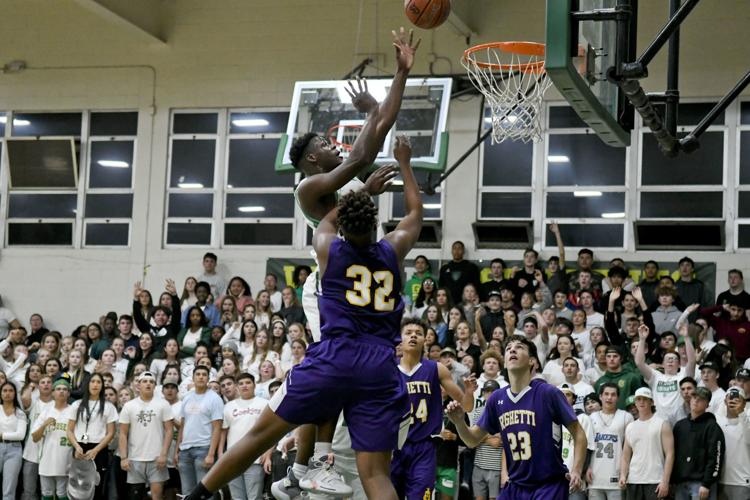 021120 Righetti SJ basketball 16.jpg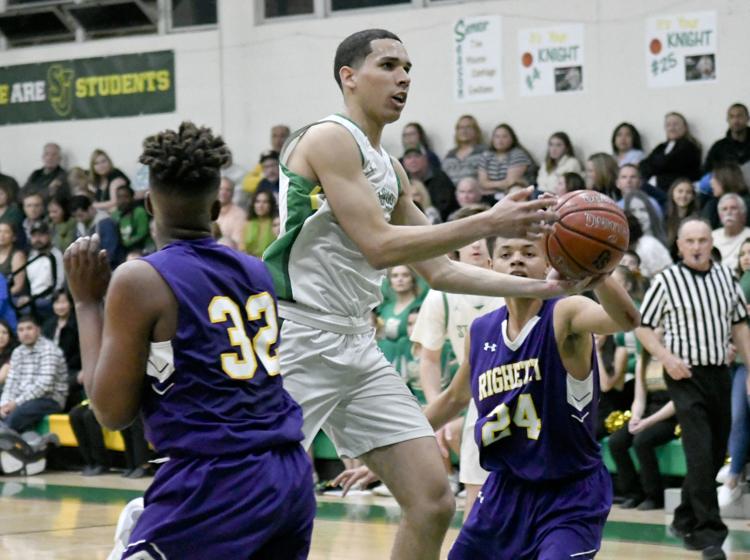 021120 Righetti SJ basketball 17.jpg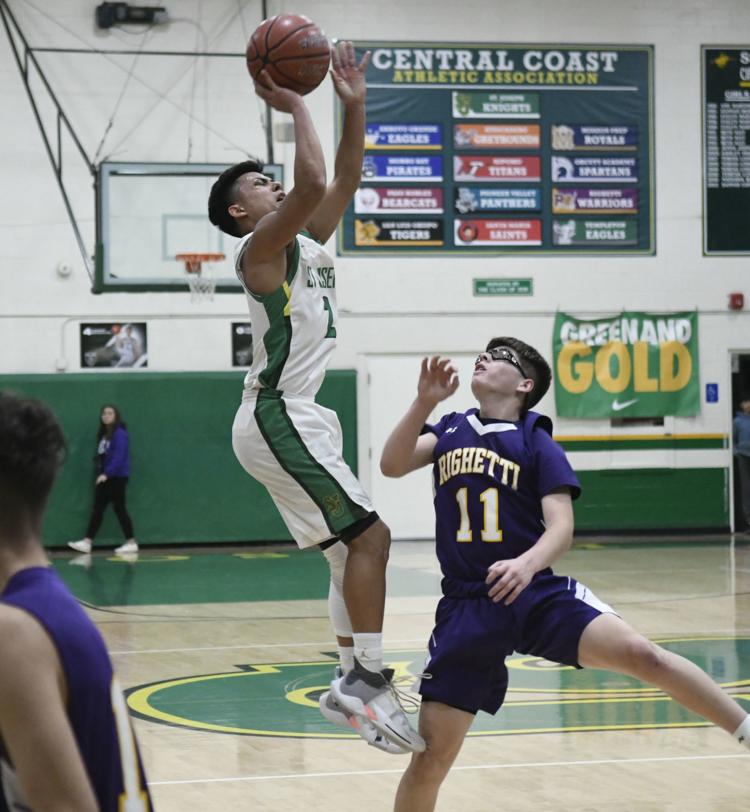 021120 Righetti SJ basketball 18.jpg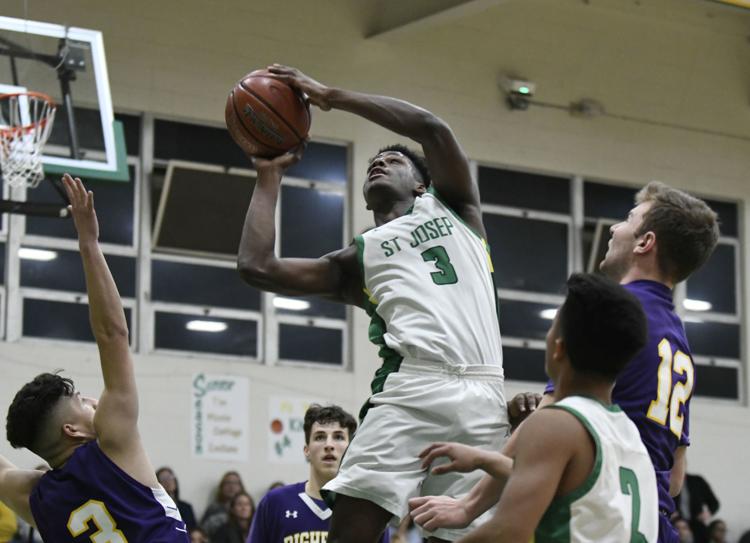 021120 Righetti SJ basketball 19.jpg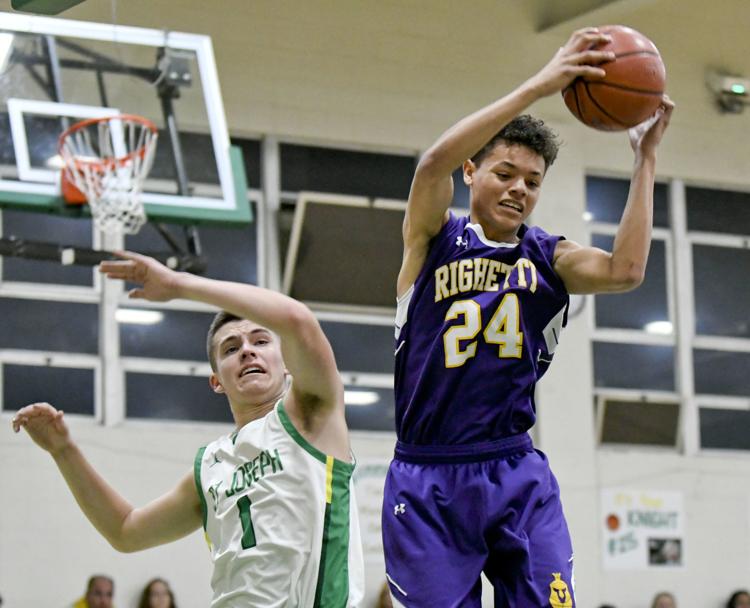 021120 Righetti SJ basketball 20.jpg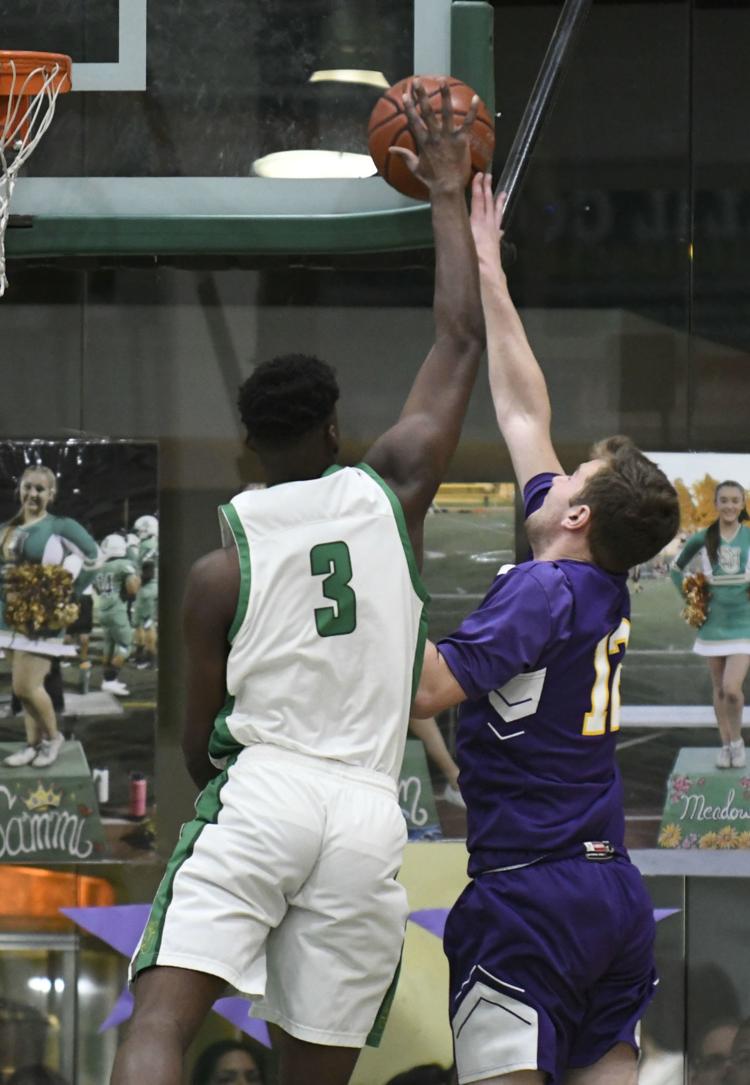 021120 Righetti SJ basketball 21.jpg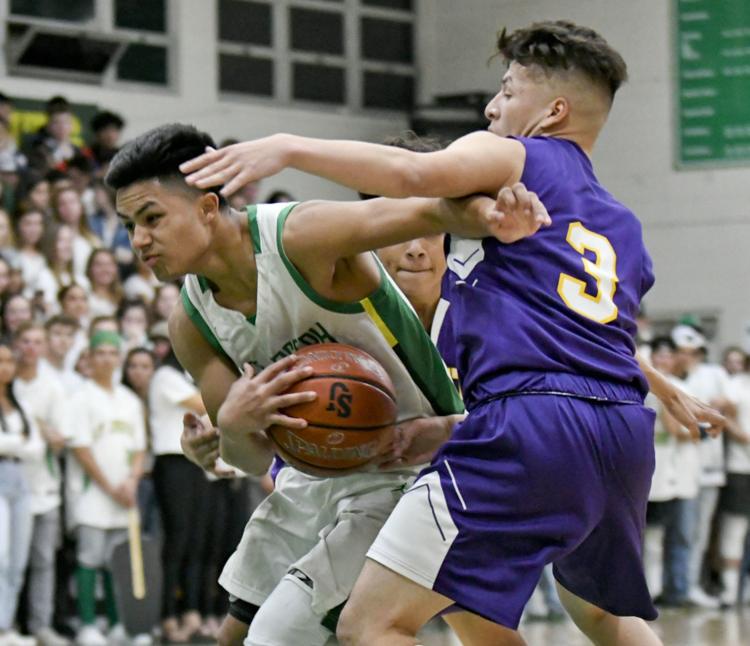 021120 Righetti SJ basketball 22.jpg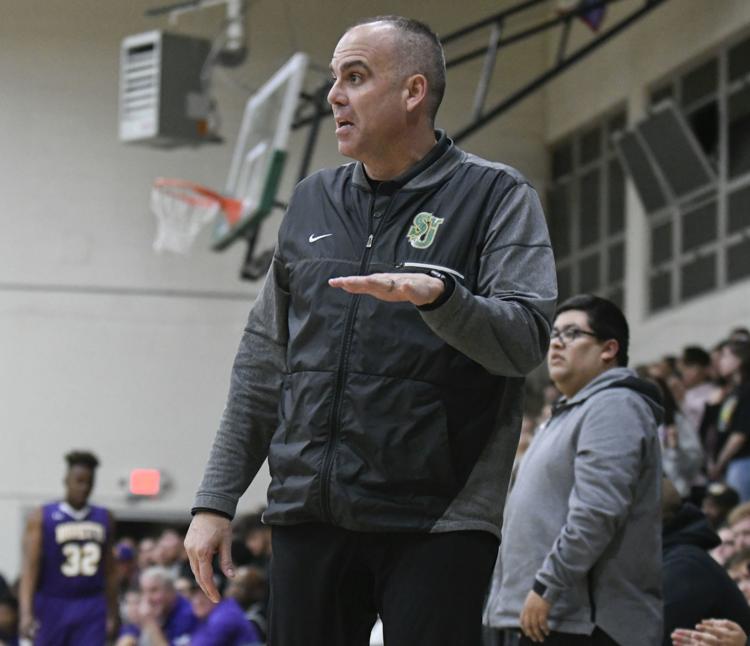 021120 Righetti SJ basketball 23.jpg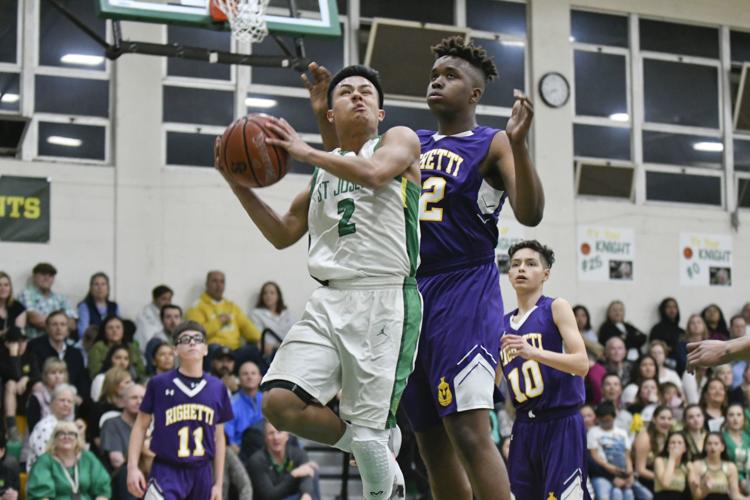 021120 Righetti SJ basketball 24.jpg
021120 Righetti SJ basketball 25.jpg