Cabrillo's Jeremy Hicks and Lompoc's Ryan Morgan didn't take long to make their impact on the hardwood during Channel League play — the first season in the league for both boys basketball programs.
Both are now 2018-19 All-League first team representatives.
The league on Tuesday announced its All-Channel League selections and the Conquistadore point guard and Braves forward are the Lompoc Valley honorees on the First Team.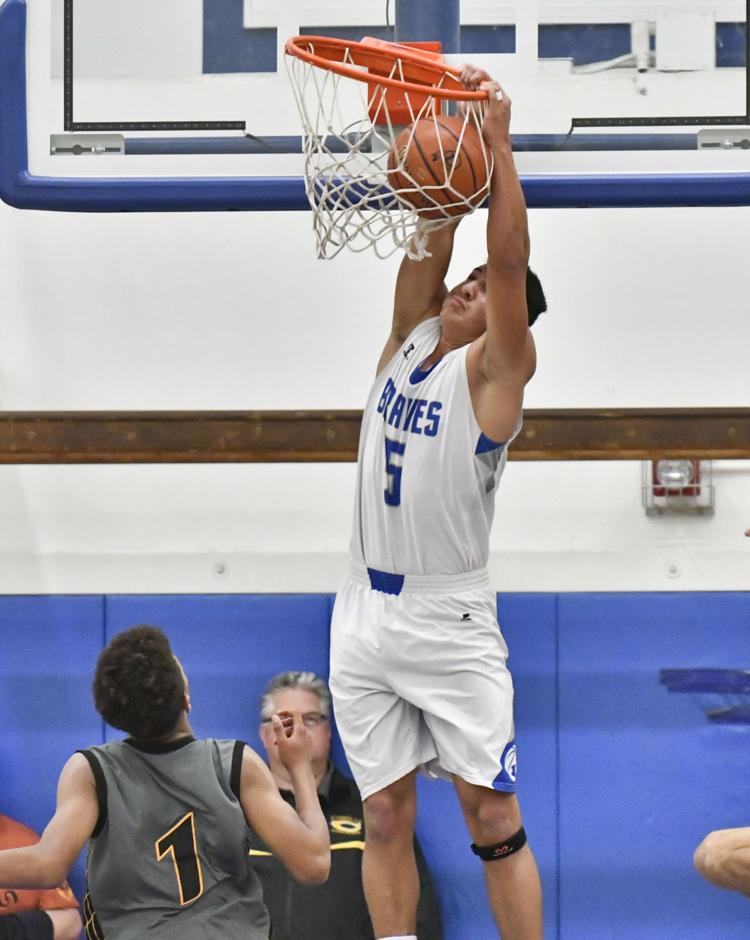 Hicks emerged as CHS's top facilitator and scoring option for a Conqs team that went 9-18 overall and 3-7 in the Channel League. This past basketball year marked the first time since the 2010-11 season that the Conqs didn't win or claim a share of a league championship.
Morgan went on to provide the rebounding and scoring for the Braves, who finished 12-15 overall and 2-8 in their first season as a C.L member.
The league announced the Santa Barbara High duo of Bryce Warraker and Stephen Davis as Co-Most Valuable Players of the league. Both Dons guided their team to a 29-5 season that ended in the CIF State Division III playoffs where they defeated Oxnard 52-50 in the first round before falling to Crescenta Valley 71-59.
Beau Allen of San Marcos was tabbed the league's Defensive Player of the Year. Santa Barbara head coach Dave Bregante won the league's Coach of the Year honor.
Helping fill the first team was Merek Mercado of Santa Ynez. The senior bounced between point and shooting guard for a Pirates team that went 10-16 and 1-9 in the C.L under new head coach Ray Vazquez. Other first-team selections were Jackson Hamilton (Santa Barbara), Tommy Condon (San Marcos), Baylor Huyck (Dos Pueblos) and Jaron Rillie (Dos Pueblos).
The second-team saw two more Conqs land there: Forward Eddy Little and guard Blake Beecher; both of whom emerged as key rebounders and extra shooters. Lompoc's Collin Oestereich joined them on the All-Channel League second team after providing a rebounding/post presence all season long. Santa Ynez's Ryan Rennick was tabbed to the second team along with Kellen Pisacane (Dos Pueblos), Isaiah Hicks (San Marcos), Shakir Ahmad (San Marcos), Will Rottman (Santa Barbara) and Aiden Douglas (Santa Barbara).
Two area freshmen were named to the league's honorable mention team: Cabrillo's Reggie Orr and Santa Ynez's Ryan Devitt.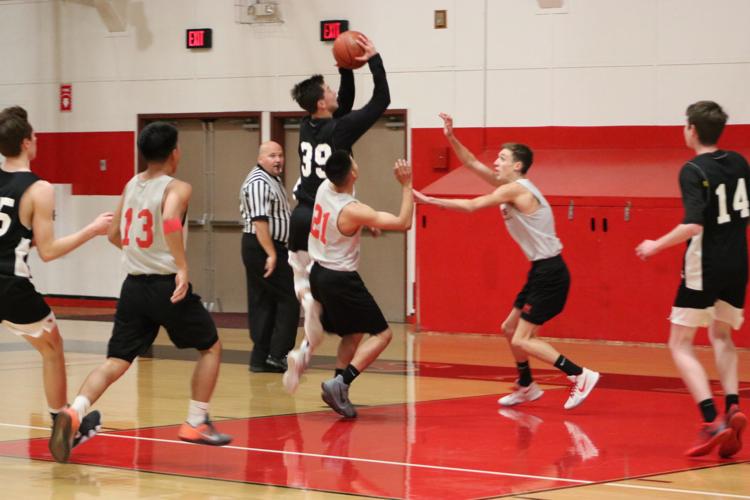 You have free articles remaining.
Nate Rogers of the Pirates earned honorable mention honors. Lompoc's Benecio Cayabyab and Elijah Perkins landed on the honorable mention team as well. The rest who made the honorable mention list were Alex Perez (Dos Pueblos), Alex McCeney (Dos Pueblos), John Connolly (San Marcos), Jasper Johnson (Santa Barbara) and Jackson Gonzalez (Santa Barbara).
Despite a difficult transition to the Channel League that saw the Braves struggle against the Santa Barbara region schools, Lompoc High saw two of its own earn league first-team honors for boys soccer.
Sophomore defender Rueben Melero and junior defender Adalberto Anguiano landed on the league's first-team listings, which were announced on Tuesday. They were the only Lompoc Valley representatives to earn first-team recognition.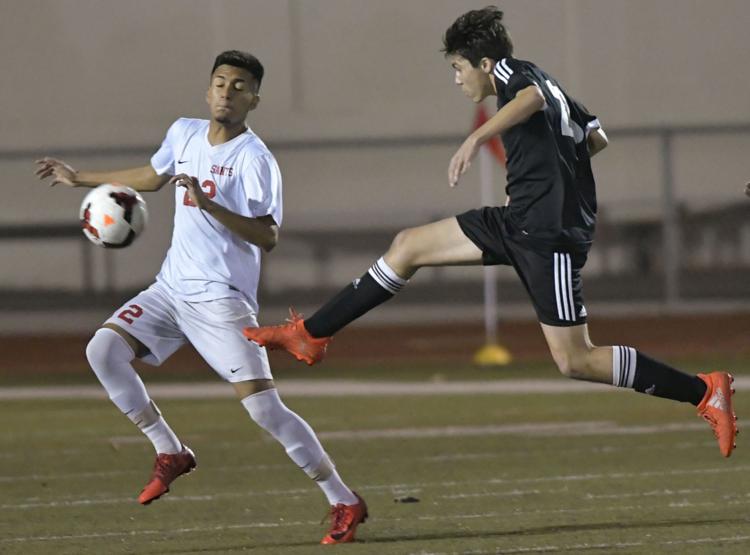 Santa Ynez saw two players land on the first team: Midfielders Erik Guerrero and Nico Rocha — who are a sophomore and junior, respectively.
The league named Juan Carlos Torres of Santa Barbara High as the offensive MVP, while Michael Palmer of San Marcos claimed the Defensive MVP honor.
Four players from the league champion Dons led the first-team selections: Ben Kyle, Jackson Wright, Connor Lambe and Brandon Garcia. The Royals finished with three first-team representatives in Jared and Caden Vom Steeg and Matt Hislop. Dos Pueblos' Osvaldo Becerril and Lucas Eilbacher completed the league's first-team selections.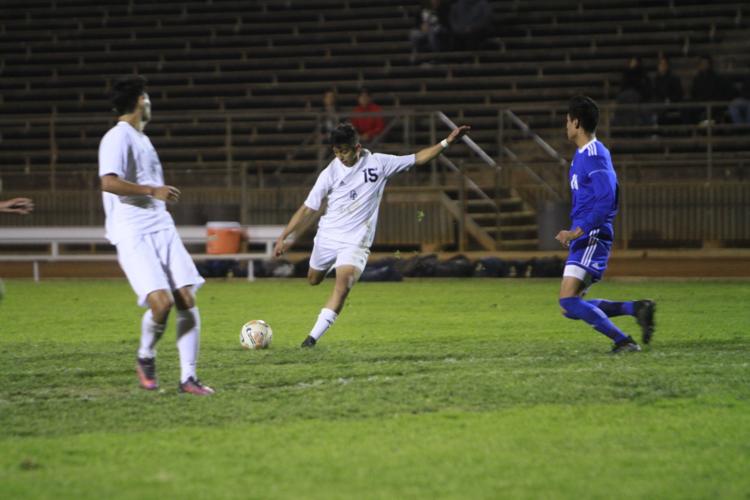 Lompoc and Cabrillo combined had five second-team honorees. Junior forward Eli Pellot and senior defender Miguel Guerrero represented the Conqs, while senior goal keeper Ricardo Garay, sophomore defender Alejandro Bobadilla and midfielder Michael Reyes comprised the Braves' trio who landed on the second team.
Santa Ynez had a pair of second teamers, as senior defender Ivan Virgen and junior midfielder Diego Reynoso joined that listing.
Lastly, the honorable mention list saw two athletes from Cabrillo, Lompoc and Santa Ynez each. For the Conqs, Francisco Ojeda (midfielder, junior) and Diego Torres (defender, sophomore) earned mention. Lompoc had Juan Montelongo (forward, senior) and Alexander Gonzalez (forward, junior) land among the honorable mention player selections. Santa Ynez's duo of Ben Blacker (defender, senior) and Colin Janes (midfielder, freshman) helped fill the final team.