The Hancock College Bulldogs (15-5, 2-2) picked up their second consecutive Western State Conference North Division victory, winning handily a…
St. Joseph defeated Mission Prep 54-45 in a Mountain League boys basketball game Friday night.
This battle at Righetti's Warrior Gym for first place in the Mountain League wasn't much of a battle at all. The Warriors' first half points t…
Orcutt Academy sophomore point guard Giselle Calderon sat most of the fourth quarter Friday night. By that time, she had already inflicted mor…
The Warriors gave one of the Central Section's strongest teams one of its toughest league challenges.
Two Valley teams, St. Joseph and Orcutt Academy, will play for first place in the Ocean League. San Luis Obispo and Righetti will do the same …
It all came down to the fourth quarter.
Those eligible to be listed are from the five leagues in our area: The Ocean, Mountain, Channel, Condor and Coast Valley. 
Any win over a Santa Maria team, Pioneer Valley senior point guard Christian Morin said Tuesday night, is a big one. Morin spoke after the Pan…
Maya Mendek made the play of the game.
Arroyo Grande led for much of the first half. St. Joseph then tightened up the score and took the lead heading into the fourth quarter. Arroyo…
Ozzie Andrade's job is to make sure the ball doesn't find the back of the net.
Each winner and two guests were invited to a dinner, awarded with a trophy and a basketball.
Isaiah Tell scores big points late, Righetti wins.
Let three-dom ring. The Santa Ynez Pirates rained down the 3-pointers Thursday night on their way to a 55-37 Channel League victory at home ov…
Templeton put up 10 foul shots in the second quarter and made eight. That helped the Eagles beat foul and turnover-prone Santa Maria 59-46 at …
Templeton defeated Santa Maria 59-46 in an Ocean League girls basketball game Thursday night, the league opener for both teams. The Saints fel…
The Warriors are hard to beat when they play like this.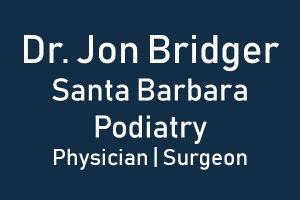 Dr. Jon Bridger - Santa Barbara Podiatry


Miracle-Ear Hearing Aid Center
The first Round Table luncheon of the new year featured two first-time Athlete of the Week winners on Monday.
Desiree Hitch raced past the century mark as Righetti's girls basketball coach. She earned her 100th coaching win at Righetti when the Warrior…
Righetti girls basketball coach Desiree Hitch won her 100th game with the Warriors on Friday night at Mission Prep. She didn't stay at No. 100…
Righetti's overall marksmanship on foul shots was an unimpressive 13-for-20.
Mercedes Arredondo provided a lot of offense, Aalyah Moreno provided a lot of offense AND defense, and the Pioneer Valley girls turned what ha…
In the end, the Santa Ynez Pirates simply ran out of gas.