You didn't think we would stop with football, did you?  We continue highlighting the greatest athletes in the history of the Central Coast wit…
She won three CIF-SS titles and one state championship. That's four more titles than the total league games she lost during her career. (Madri…
You see, Estorga's game was so refined, that even though she played only 14 games her senior year, it was clear she was still the area's top o…
Though Dunlap had a reputation as an all-time great on defense, she may have been equally as good on offense. In her three seasons at St. Jose…
Swain was dominant at VCA, using her rare combination of size and skill to power the Lions to Coast Valley League titles and a career-defining…
St. Joseph High started last week. Lompoc and Cabrillo are planning to start next week, on Sept. 8. Santa Ynez has set Sept. 14 as its date wh…
Just look at the résumé: She earned All-Los Padres League honors all four years she played on varsity, being named to the Honorable Mention te…
Chuck Hare and Los Padres Officials Association game assigner Mike Ostini see so many sports crammed into a short amount of time exacerbating …
"Our normal build-up to fall sports is three months, with approximately two weeks of spring activities and 2.5 months of summer," Russ Edwards…
Herlihy is the third nominee for the Times' Player of the Decade award. She joins former Cabrillo standout Erin Jenkins, a two-time All-Area M…
St. Joseph High, which has yet to resume in-school instruction, reopened its campus to athletes on Monday, though all activities were held out…
As a young coach, Reck took over the Santa Ynez girls basketball program in 1976. The ENTIRE program."I was the girls varsity and junior varsi…
Jenkins was named the Times' All-Area MVP in 2017 and 2018, after her junior and senior years at Cabrillo High. Aly Beebe (2010 and '11) and M…
After months of cancellations, Altheide was finally able to celebrate a bit. She certainly deserved it. 
We should be getting ready for the high school football season, but we're not. All high school and most junior college sports in California ha…
Al Vierra was grumbling about some of the coaching decisions being made at St. Joseph High School.
"I used think that I just wanted to do screenwriting," Loos said.  "Now I'm not sure. I was able to have some experiences with production."
The high school football season will start in January, with teams allowed to start practicing in December. 
"I've always loved it. I loved the campus. I also did like that they have a small campus enrollment, and you can get more one-on-one instructi…
Sauer was hired earlier this week as Righetti's new boys varsity basketball coach. He will take over for veteran coach Kevin Barbarick who ste…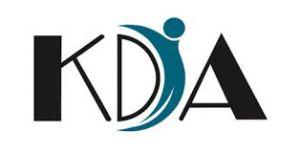 Fusion Colors Auto Body Repair
In order to keep the biggest run for a Santa Maria High School boys basketball team this century alive in 2018, the Saints had to beat the top…
"I want to pursue basketball. I'll try to walk on to the Naval Academy prep school team as a power forward." The 6-foot-1 Lopez played center …
Our Central Coast Classic today looks at VCA's 2014 girls basketball championship, culminating with a win over Shalhevet at Oxnard College.
Each meal came with a card of thanks from Julian, which read:"When the sun rises, you are working. When the sun goes down, you continue workin…
Adlesh was in the St. Joseph gym he knew all too well because he would visit it while his three older brothers Ryan, Brannon and Nolan Adlesh,…
When it comes to her physical well-being, the fates have not always been kind to Danita Estorga. Still, she has persevered.
Cooks put in a game-high 25 points. Roland scored 20. Stella Dulay scored 17 for crosstown rival Pioneer Valley, but the Roland-Cooks combo wa…