In order to keep the biggest run for a Santa Maria High School boys basketball team this century alive in 2018, the Saints had to beat the top…
"I want to pursue basketball. I'll try to walk on to the Naval Academy prep school team as a power forward." The 6-foot-1 Lopez played center …
Our Central Coast Classic today looks at VCA's 2014 girls basketball championship, culminating with a win over Shalhevet at Oxnard College.
Each meal came with a card of thanks from Julian, which read:"When the sun rises, you are working. When the sun goes down, you continue workin…
Adlesh was in the St. Joseph gym he knew all too well because he would visit it while his three older brothers Ryan, Brannon and Nolan Adlesh,…
When it comes to her physical well-being, the fates have not always been kind to Danita Estorga. Still, she has persevered.
Cooks put in a game-high 25 points. Roland scored 20. Stella Dulay scored 17 for crosstown rival Pioneer Valley, but the Roland-Cooks combo wa…
McIntyre played basketball and volleyball at Cabrillo. She was the school's nominee for the 2020 Northern Santa Barbara County Athletic Round …
The Northern Santa Barbara County Athletic Round Table board has announced its 2020 scholarship awards.
We have been able to tell Christian Morin's story through our Senior Spotlight series. Through this project we'll publish more than 40 stories…
The Pioneer Valley senior's mother passed away when he was in the eighth grade. Growing up, Christian Morin said, he could not have asked for …
Hunter Walker had plenty of big nights in a Righetti uniform. One of those was in early January of 2012. He was a senior then. Cameron Walker …
The Knights had played 11 games in their Hofschulte Gym and had won them all, including the top seed's routs of Riverdale and Chula Vista Boni…
The former Cabrillo basketball standout will major in kinesiology and, "Azusa Pacific got a new kinesiology lab there, and I was really impres…
Aly Beebe, St. Joseph's 6-foot-3 standout junior center, made 11 of her 14 foul shots. Knights senior guard Brianna Bognuda went 10-for-14 on …
A shoulder injury cut the sophomore's freshman collegiate basketball season short. She said the shoulder is healed now, and that is part of th…
A CIF Southern Section Division 4 finalist in the shot put, Valle seemed set on continuing her throwing career at Santa Barbara City College. …
To get to the state capital to play for a state championship in 2011, the St. Joseph girls basketball team first had to get past the team that…
We are hitting the rewind button to look back at St. Joseph's historic run to a CIF State championship in 2011. The Knights girls basketball t…
The match would be a good one, Walter Tyler figured, so he decided to take the reins as the new boys basketball coach at Santa Ynez High School.

Farmers Insurance - Jaime Flores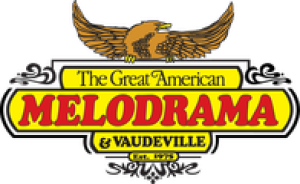 The Great American Melodrama & Vaudeville
Seniors throughout the nation saw their final high school sports season truncated. Gabby Loui, Sam Ashbrook and Brady Lachemann were three of …
The Kiwanis games annually pit senior All-Stars from San Luis Obispo County (the North All-Stars) against those from Northern Santa Barbara Co…
With families and athletes adhering to social distancing Saturday, five Arroyo Grande High School senior student-athletes took part in a mass …
The Knights had the right mix of talent, with star guard JoJo Walker in backcourt and forward Gabrys Sadaunykas in the front. Scotty McBeth ad…
"At this time, I plan to major in either nursing or construction engineering. They're opposite fields, but I don't really know what I want to …
This group of Eagles, led by a strong senior cast, checked nearly every box: They won a league championship, qualified for the Open Division p…
The Gage Gomez votes came early.