Righetti's baseball team got a load Friday of the unofficial favorite for the inaugural Mountain League championship, and the Warriors didn't fare very well.
San Luis Obispo lefty Cooper Benson, an Arizona State commit, held Righetti to two hits in his five innings of work and the Tigers pulled away late for a 10-1 win on a cold, blustery afternoon at Righetti.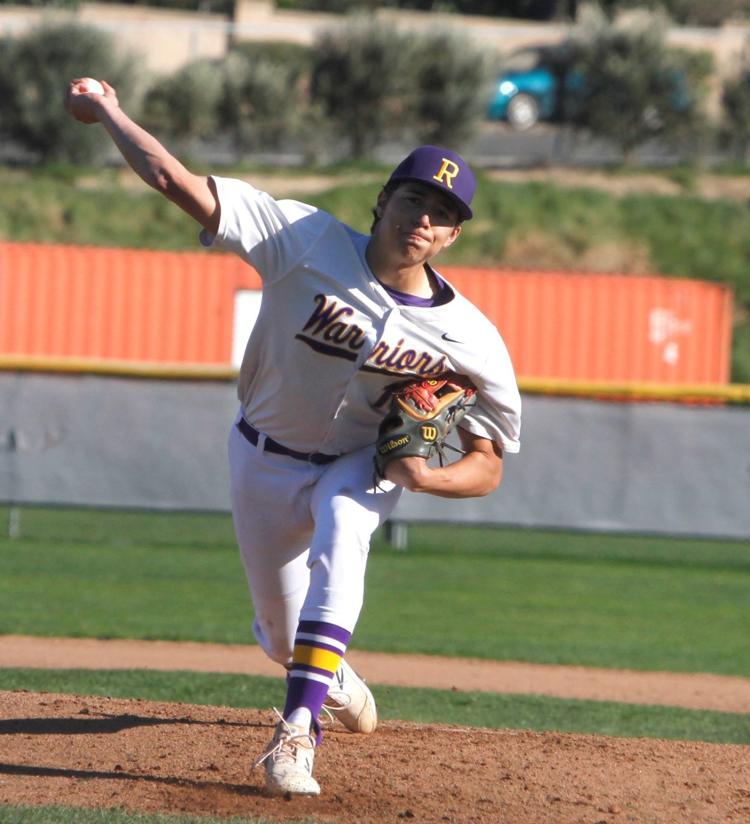 "Our guys weren't ready all the way around today," said Righetti coach Kyle Tognazzini. The Tigers moved to 7-0. The Warriors are 5-2.
San Luis Obispo and Righetti joined the majority of area sports programs that moved from the CIF Southern Section to the CIF Central Section effective early last year. The 2018-19 school year is the first for both teams in the Central Section.
Though the teams are Mountain League rivals, the game Friday was a non-league one. Righetti's 12 p.m. Saturday home game against Mountain League member Paso Robles will be a non-league game as well. League play will start next week.
"We were missing two starters today. I think we'll get them back (Saturday)," said Tognazzini. "We'll get stronger."
The Tigers' roster is loaded. Besides Benson, San Luis Obispo has Brooks Lee, Cal Poly baseball coach Larry Lee's son, who is regarded as a top 50 high school prospect.
Junior Emilio Corona, who was the quarterback for the football team, has committed to play baseball for the University of Washington.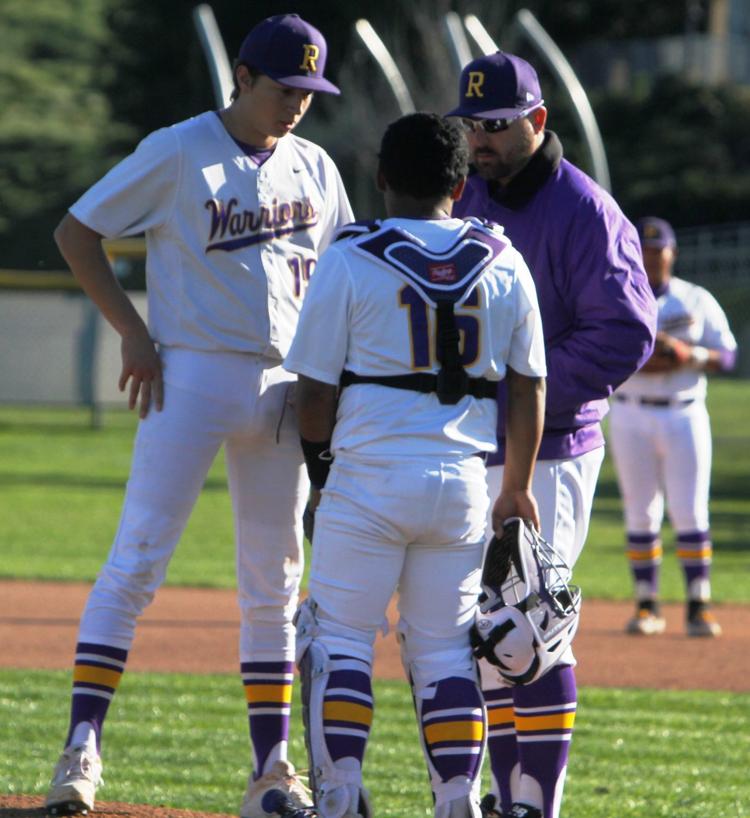 San Luis Obispo lead-off hitter Wils Guy started his 5-for-5 day with a single to center in the first inning. The Tigers scored two in the first but Righetti starter Ryan Delgado held them off for awhile after that.
Despite giving up two hits, two walks and hitting a batter during the next two innings, Delgado did not give up any more runs in the second and third as the Tigers stranded a total of six runners the first three innings.
After giving up a single sandwiched around two walks and two strikeouts, however, Delgado couldn't get escape trouble in the fourth.
A run came home on a passed ball then Dalen Righetti rapped a sharp two-run single to left.
"When a team gets two-out hits, that will kill you," Tognazzini said. "Ryan wasn't as sharp as he usually is."
The Tigers roughed up Zak Taylor, Righetti's third pitcher, in the seventh for their last five runs. Meanwhile, Jake Steels singled in the first inning, Anthony Gonzalez doubled in the third and that was it as far as the Righetti hits.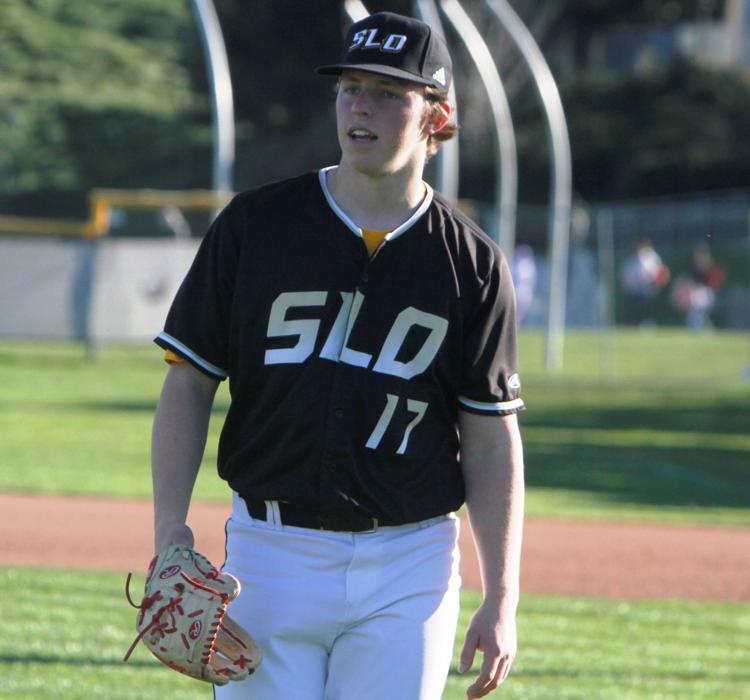 Benson subsequently picked Steels off first base. Gonzalez wound up scoring on a passed ball.
The lone real Righetti bright spot was Cristian Mondol's relief pitching.
Mondol, a standout offensive lineman for a football team that made it to the Division II championship game, worked a scoreless fifth and sixth.
He denied the Tigers with the bases loaded in the fifth inning and set the Tigers down in order, the only time San Luis Obispo went out 1-2-3 in the game, in the sixth.
Gilts hit two of the Tigers' four doubles. Lee went 3-for-4 and Benson hit a three-run homer to right in the seventh.
San Luis Obispo played error-free baseball and finished with 14 hits. 
VCA 8, Hillcrest Christian 4
Timmy Trenkle and Andrew Sparlin hit back-to-back home runs for the Lions. Trenkle's homer was a grand slam.
Boys tennis
Orcutt Academy 7, Atascadero 2
The Spartans won all six singles matches and moved to 6-1-1, 4-0-1 with a Mountain League win.
The match was a make-up of the scheduled Tuesday one between the teams that was rained out.
Kyle Quinlan scored a 6-2, 6-2 win at No. 3 singles and teamed with Kris Gilbertson for an 8-1 win at No. 2 doubles.  
Santa Ynez 2, Dos Pueblos 1
The Pirates squeezed across two runs in the third inning, and that was enough to get them a Channel League win at Dos Pueblos.
Cole Knightley scored the winning run on a fielder's choice. The Chargers scored their run in the second inning.