The season came to an end for the Lompoc High baseball team with Friday's CIF Southern Section playoff loss at the Division 4 top seed.
But the postseason didn't end until the Braves grabbed a wild card win Wednesday as Lompoc defeated Ventura at Dan Bodary Field. 
Lompoc junior right-hander Oscar Rojas had given up three straight two-out singles as he tried to finish off the Cougars.
Two of those, including a Raymond Mahr RBI single that brought the Cougars within a run, came with the Cougars down to their last strike.
Still, Lompoc coach Jason Carlson never wavered in his decision to leave Rojas in there. Rojas rewarded his coach's faith by getting Josiah Sanders swinging to finish the 4-3 win for the Braves.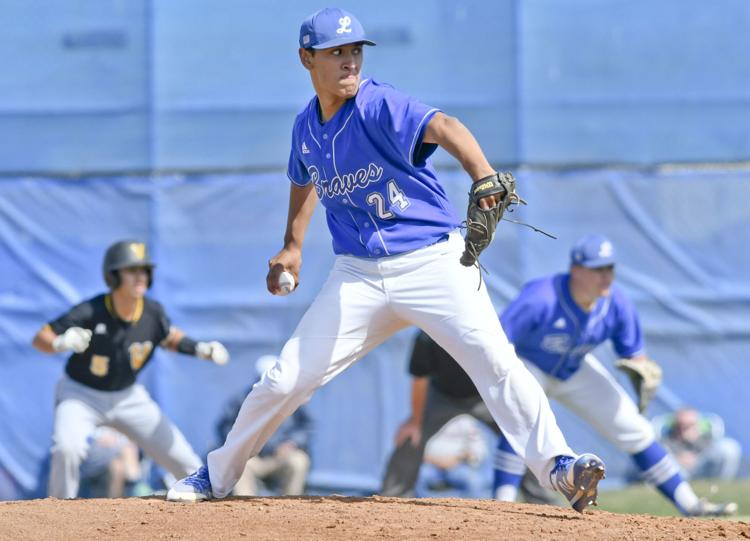 "Oscar's been the guy all year. He  threw five complete games in (Channel League) play, and I had full faith in him," said Carlson, who replaced Brian Aguailar as Lompoc's coach about a month ago.
Even as Rojas' pitch count mounted in the seventh, "I don't think 110 pitches is his limit," Carlson said after Rojas got the game-ending strikeout.
"I felt like I had plenty of juice left," said Rojas. With runners on first and second, Rojas got two quick strikes, missed with two off-speed pitches then got Sanders on an authoritative fastball to end it.
Lompoc (12-13) then played at La Habra Sonora (21-8) on Friday, falling to the top-seeded team in the division, 4-0.
In the wild card win, Gunnar Thomas singled home Ryan Morgan in the fifth for the eventual game-winning hit Wednesday.
"I was looking for a fastball and I got one, up and in," Thomas said of the 0-1 pitch he hit into right to drive in Morgan with the winning run.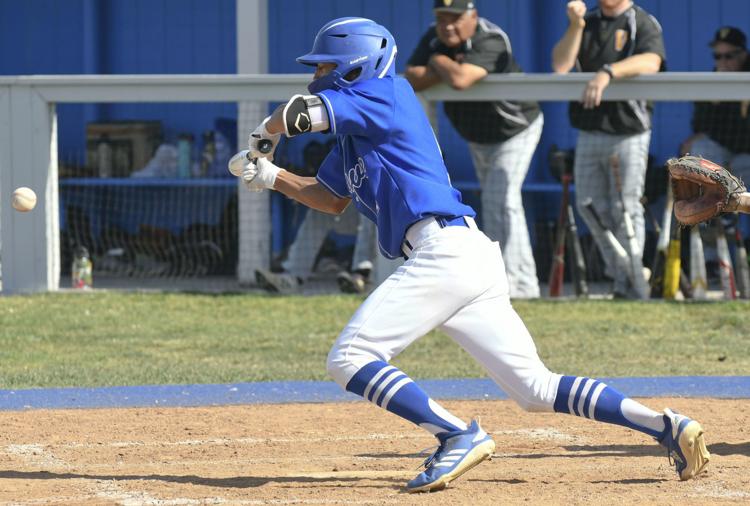 The Braves rallied for the win after spotting the Cougars (13-15) two second-inning runs.
Morgan delivered the go-ahead hit for the Braves in the fifth with a sharp, one-out ground ball double into left off Ventura reliever Mahr.
Mahr threw the ball away trying to pick Morgan off second, Morgan moved to third and Thomas singled him home.
Nathen Reynoso snapped a scoreless tie for the Cougars with a two-run single to right off Rojas in the second. Rojas shut down the Cougars on one hit after that – until he ran into trouble with two outs in the seventh.
"I felt stronger as the game went on. I felt I was warmed up all the way," said Rojas.
"It takes me a couple of innings to get going." Half of the Cougars' eight hits off Rojas, including three in the second, came in the first two innings.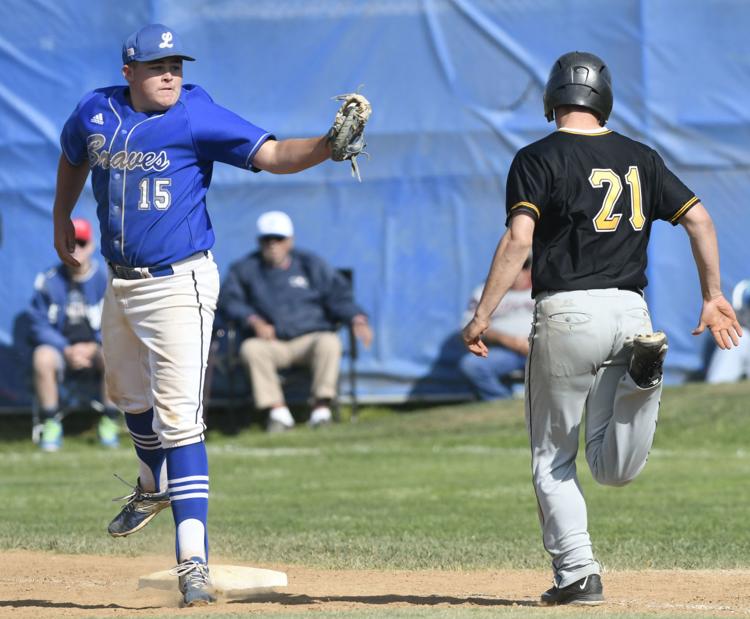 Ventura left-hander Aiden Garza, with his ball breaking sharply toward the Braves' right-handed hitters, shut down the Braves on two hits through the first three innings.
His control suddenly deserted him in the fourth. Garza, who had walked no one to that point, walked four batters in the fourth. The Braves scored their first run that inning when Isaiah Hernandez laid down a beauty of a two-out bunt with the bases loaded and beat the throw to first for a hit.
Stephen Espinoza drew a walk to force in Lompoc's second, and tying, run. The Cougars pulled Garza in favor of Mahr after the walk to Espinoza.
His players rewarded Carlson with a win in their first playoff game with Carlson as their coach. Carlson had been a Lompoc assistant.
"That's a testament to these guys coming (to practice) every day, working hard, keeping to the grindstone, making it fun," said Carlson.
Ventura's Diego Roberto doubled twice for the only extra-base hits of the game. The Cougars out-hit the Braves 8-6.
Catcher Kalub Ramirez had two hits for Lompoc.
Boys golf
CIF Central Section Qualifier
St. Joseph shot a team score of 418 at this qualifier at Paso Robles Golf Club, good enough to qualify for the CIF Central Section Division 3 Team Tournament that will take place at Visalia Monday.
Fellow Mountain League member Atascadero also qualified for the Division 3 event. Mountain League members Arroyo Grande and San Luis Obispo qualified for the Division 1 tourney.
Arroyo Grande's Owen Avrit was the medalist at the qualifier with a 68. Runner-up Luke Adam was a stroke behind. Joe Moles of Righetti finished third with a 73.
Teammates following Adam for St. Joseph were Caleb Rodriguez (79), Dylan Spiess (89), Jayce Gamble (90) and Ryan Cossa (91).
St. Joseph coach Jim Fosdick said several Mountain League golfers met the cutoff 83 score to qualify for the sectional individual tourney that will take place Tuesday at Porterville.
Arroyo Grande won the Mountain League championship.
050119 Ventura Lompoc baseball 03.jpg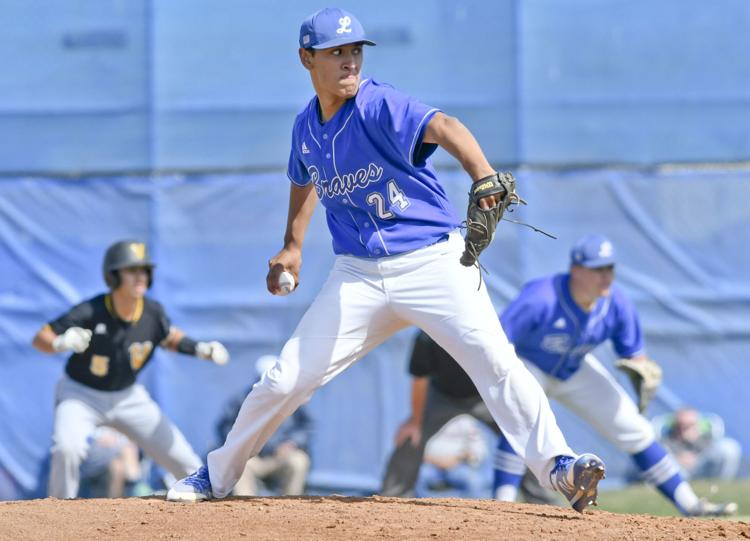 050119 Ventura Lompoc baseball 02.jpg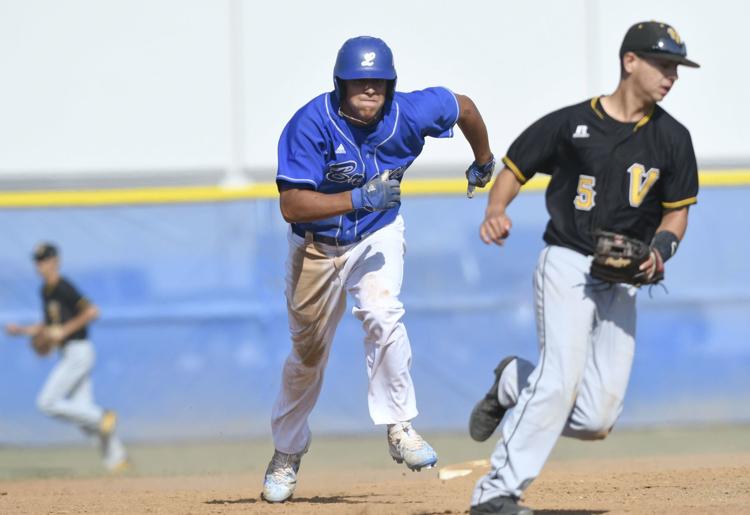 050119 Ventura Lompoc baseball 01.jpg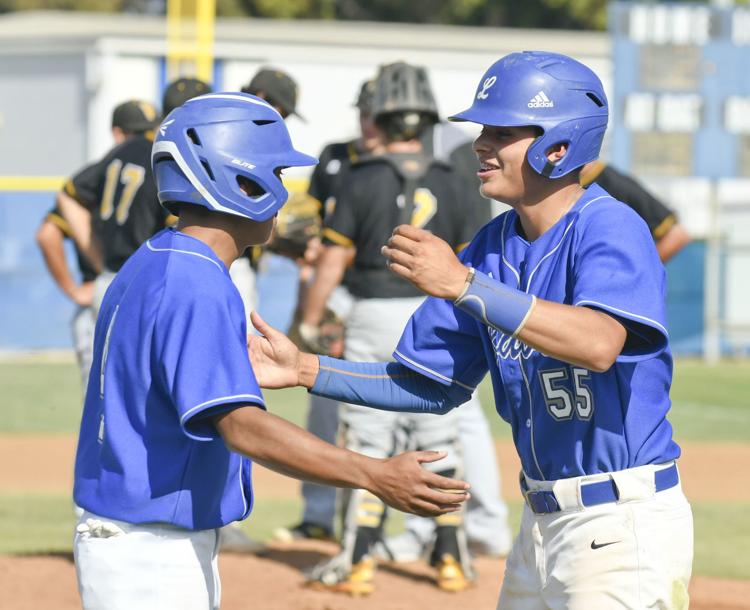 050119 Ventura Lompoc baseball 04.jpg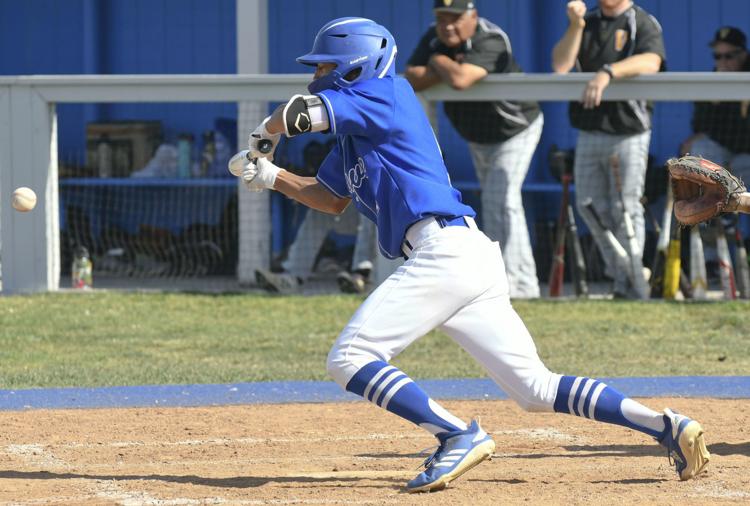 050119 Ventura Lompoc baseball 05.jpg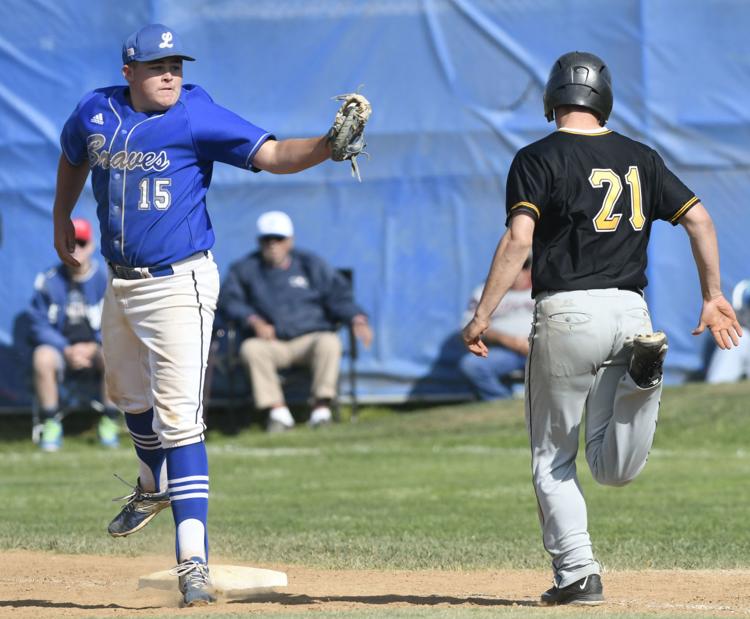 050119 Ventura Lompoc baseball 06.jpg
050119 Ventura Lompoc baseball 07.jpg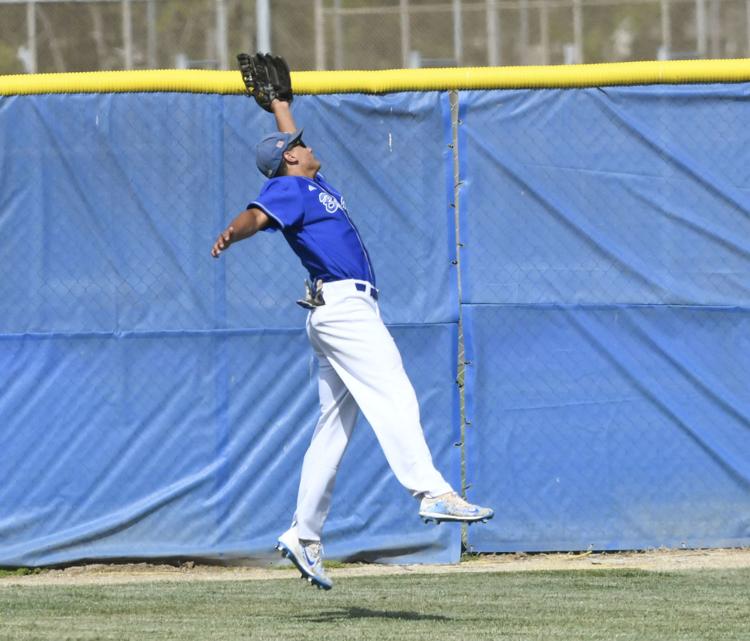 050119 Ventura Lompoc baseball 08.jpg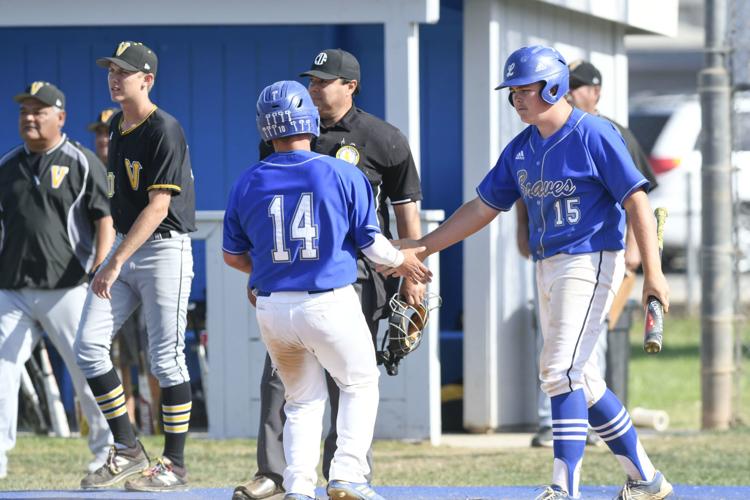 050119 Ventura Lompoc baseball 09.jpg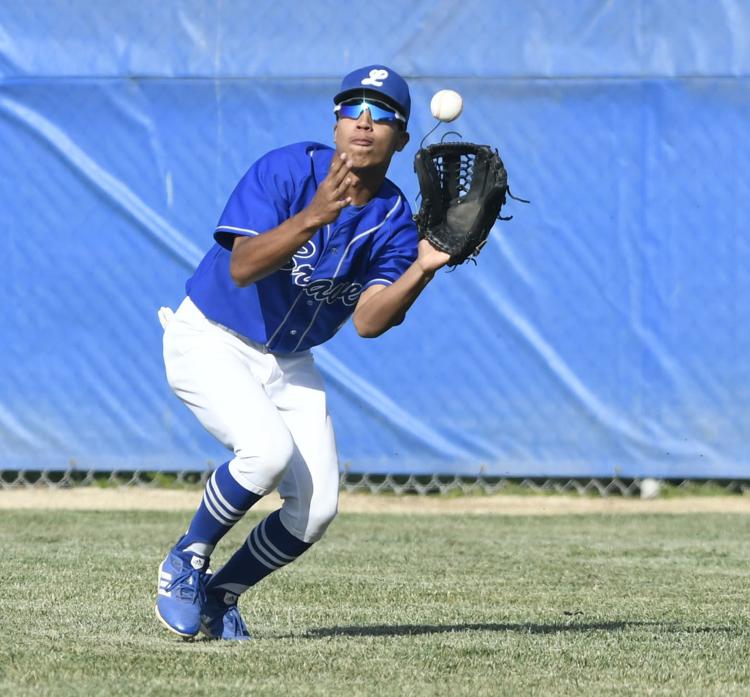 050119 Ventura Lompoc baseball 10.jpg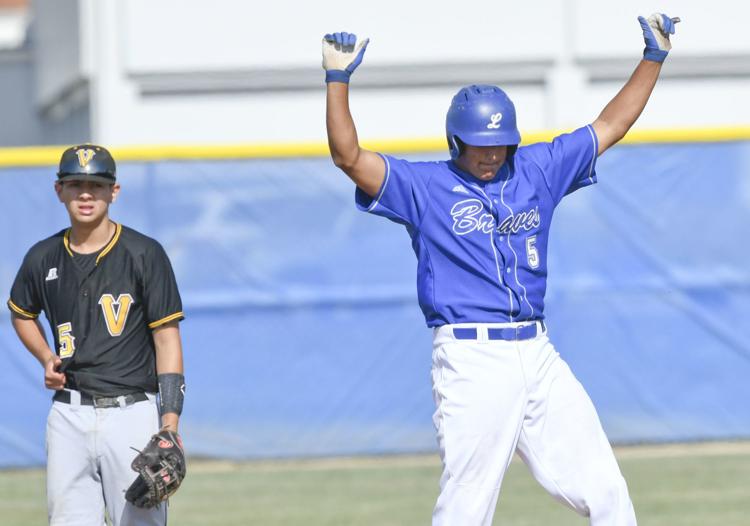 050119 Ventura Lompoc baseball 11.jpg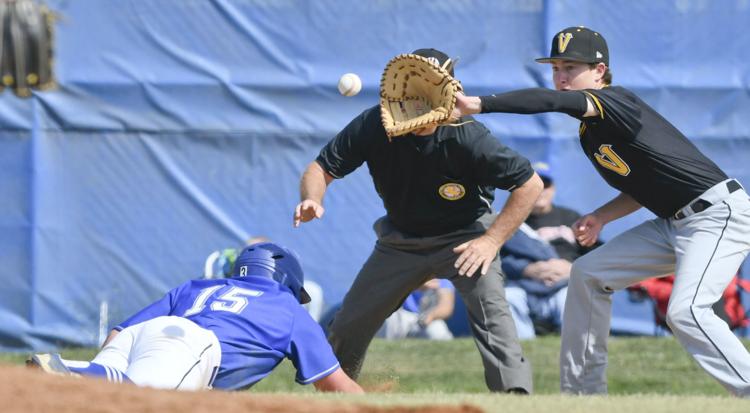 050119 Ventura Lompoc baseball 12.jpg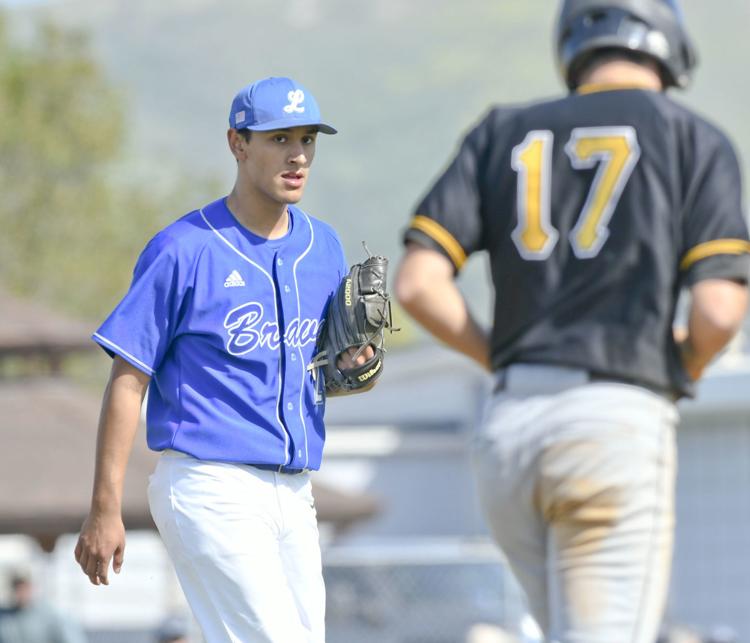 050119 Ventura Lompoc baseball 13.jpg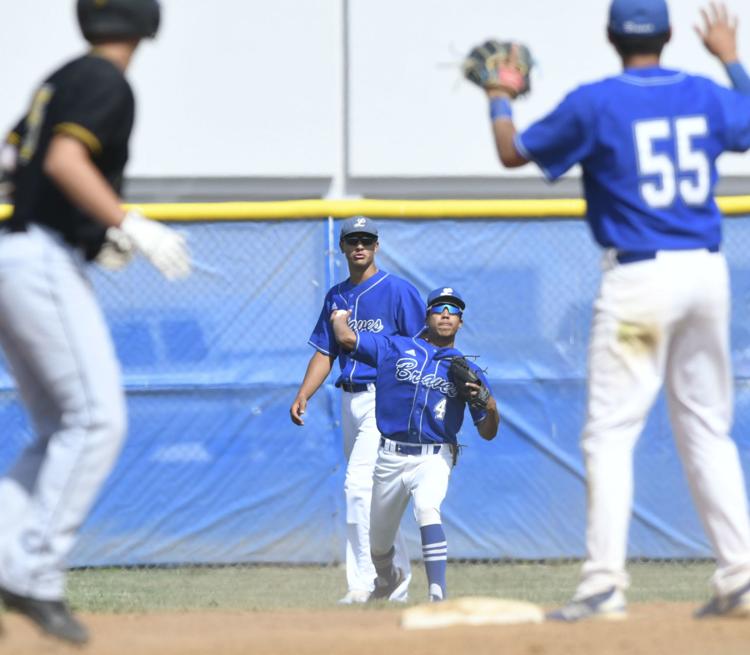 050119 Ventura Lompoc baseball 14.jpg