Editor's note: We are going through our archives to look back at some of the most pivotal games area teams have played over the last two decades. Today, we feature Santa Ynez High's baseball team, which won a CIF title in 2014 with a dominant win over Village Christian in Riverside.
Santa Ynez High School had fielded many fine baseball teams before 2014 — and the the last time a Santa Ynez baseball team had made it to a sectional divisional semifinal game before then was, "Never," said veteran Pirates coach Warren Dickey.
Dickey spoke after his team had just made a big rally to finally get to a divisional semi. 
The top-ranked Pirates' run seemed about to end in the quarters. Santa Ynez hadn't done much against Baldwin Park Sierra Vista right-hander Erik Gutierrez and trailed 2-0 at home going into the bottom of the sixth.
The Pirates responded by scoring a run on four hits in the sixth inning, two runs on three two-out hits in the seventh and came away with a 3-2 win over the No. 8 Dons.
Brock Dickey, Warren Dickey's son, drove in Kyle von Tillow from third base with the winning run.
Sierra Vista right fielder Eric Hernandez, after a long run in which he had to angle in and toward the right field foul line as a stiff breeze was pushing the ball away from him, couldn't quite hold the ball on Brock Dickey's drive.
The play was scored a hit. "It would have taken a great play," for Hernandez to make the catch, said Dickey.  
Santa Ynez subsequently beat Big Bear 4-1 at home in the semifinals and Sun Valley Village Christian 2-0 at UC Riverside behind left-handed pitching ace Zach Torra for the CIF Southern Section Division 5 championship.
The quarterfinal was a rare Saturday game. Sierra Vista had scheduled its graduation for two days earlier, Santa Ynez had slated its graduation for that Friday, so officials from both schools agreed to move the game to Saturday.
"I was just trying to get on base so the guy behind me (Jacob Pritchard) would have a chance," Brock Dickey said afterward. "It's a good thing the wind was blowing."
Both teams wound up with a fair amount of hits. The Pirates finished with 11. The Dons had seven. However, Torra and Gutierrez usually got the best of the offenses by scattering the hits.
That is, until the Santa Ynez sixth and seventh.
With two outs in the bottom of the seventh, von Tillow hit an infield single. Colby Barrick's soft line drive to left fell in, and von Tillow beat the throw to third. Then Brock Dickey came through with the game-winning hit.
The game was crisply played, and players from both teams acknowledged applause from the spectators afterward.
Warren Dickey said afterward that the Dons had been more than a handful for his group. The Pirates hit a lot of balls hard that day, and the Dons defense handled them all.
Besides, "Their pitcher was nails," said the Santa Ynez coach. "He reminded me of the San Leandro kid who beat us (during a tournament). His change-up was eating us up."
San Leandro beat Santa Ynez 4-0 in a tournament game that April, the only blemish on the 29-1 Pirates' season.
Torra went 11-0 with an 0.53 ERA that year. He was forced to undergo Tommy John surgery in 2016, but has since emerged into a possible Major League Baseball draft prospect.
Torra was having a big season for UC Santa Barbara this year when everyone's season was cut short because of COVID 19, the coronavirus.   
Photos: Santa Ynez' CIF championship baseball run
Santa_Maria_Times_Sun__Jun_8__2014_.jpg
Updated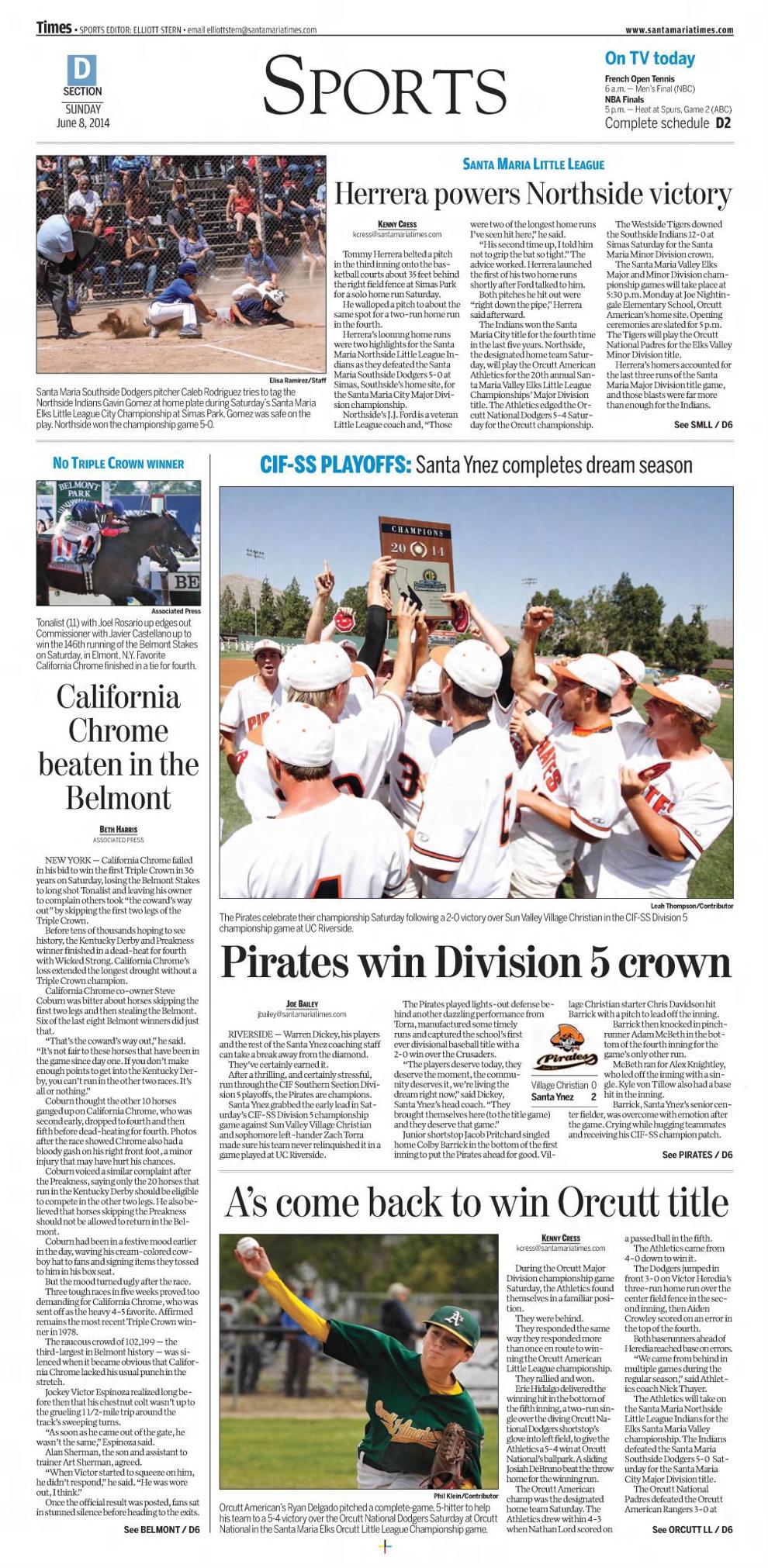 Santa_Maria_Times_Sun__Jun_8__2014_ (2).jpg
Updated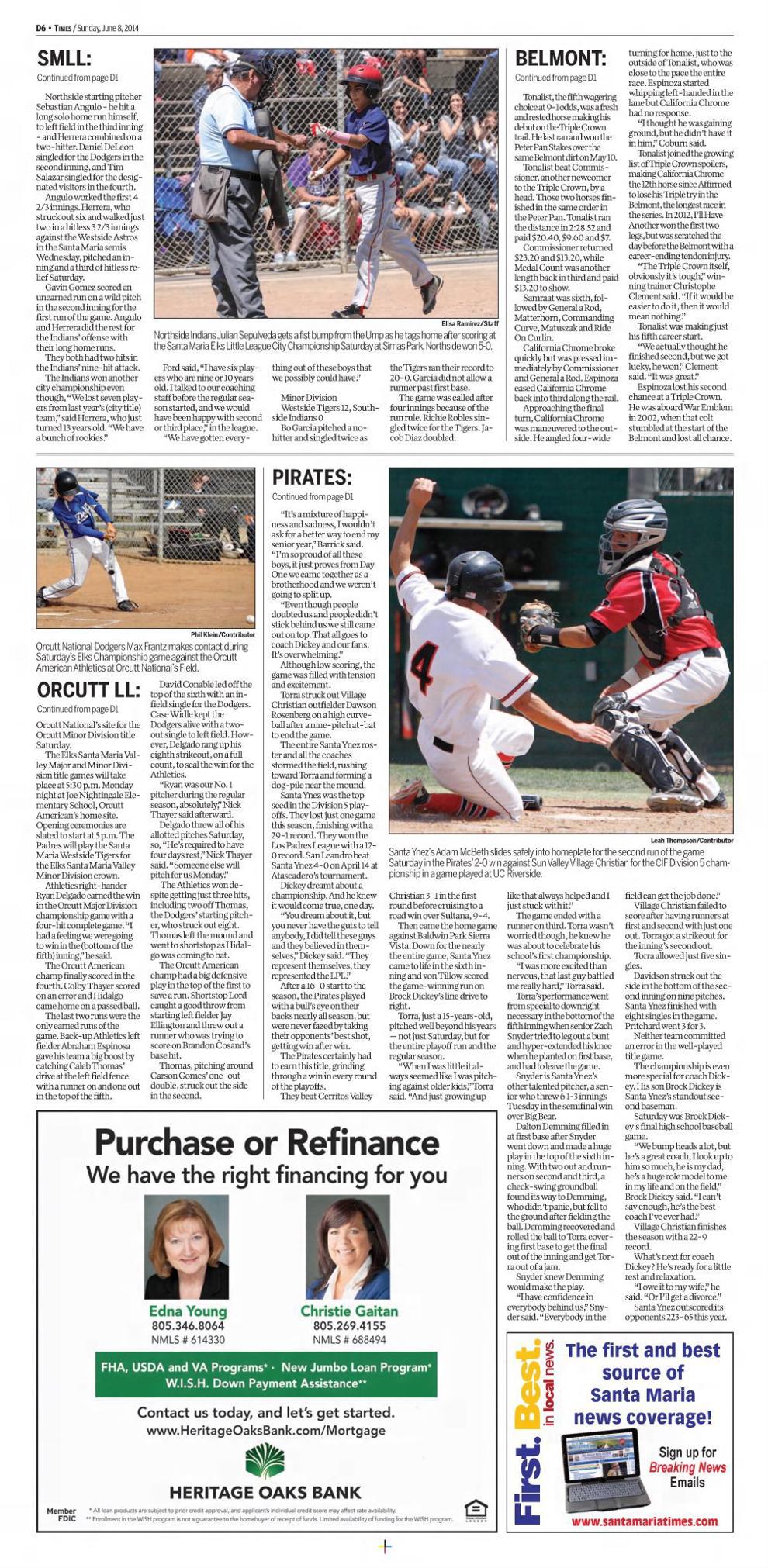 Santa_Maria_Times_Sun__Jun_1__2014_.jpg
Updated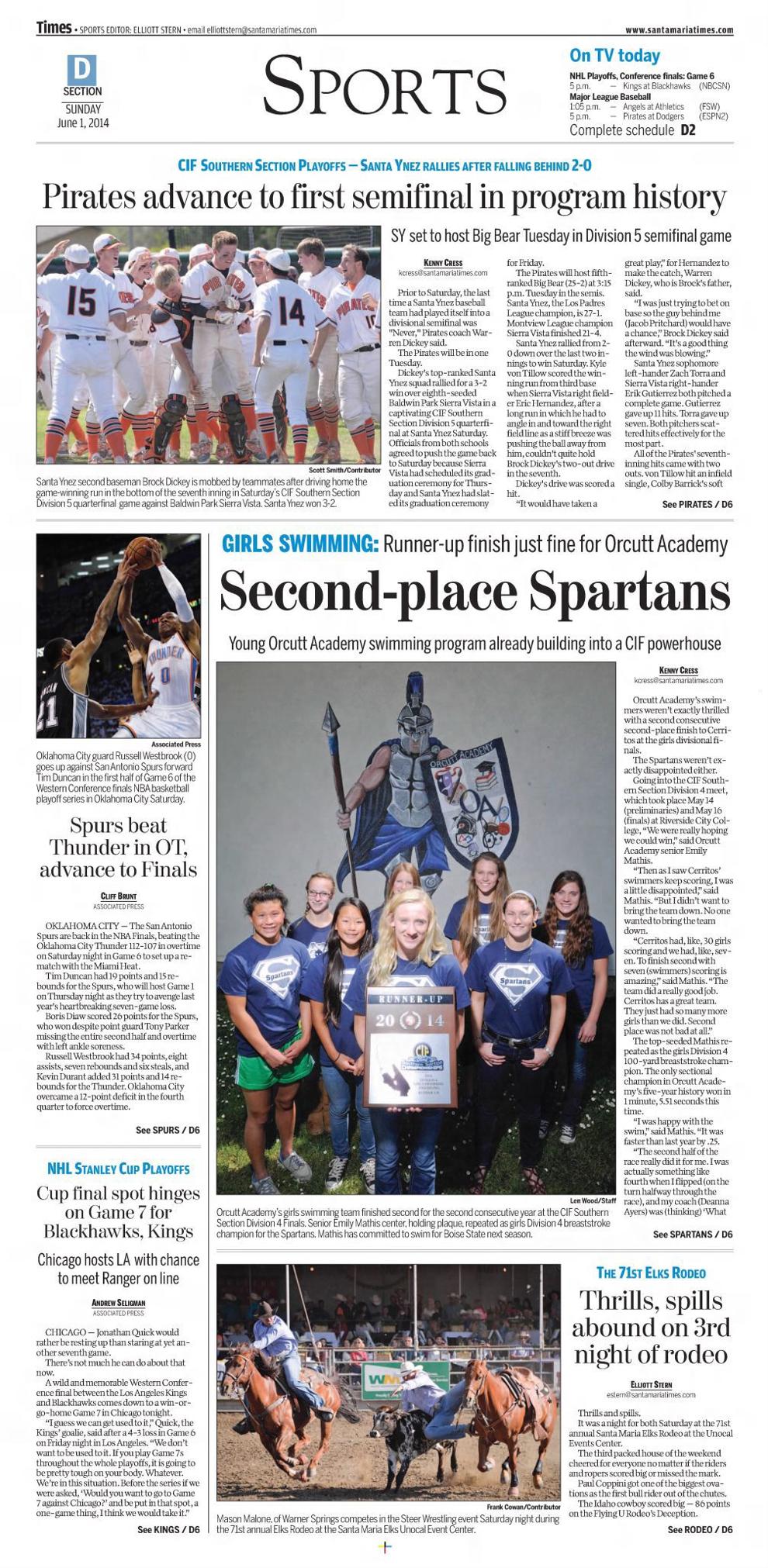 Santa_Maria_Times_Sun__Jun_1__2014_ (1).jpg
Updated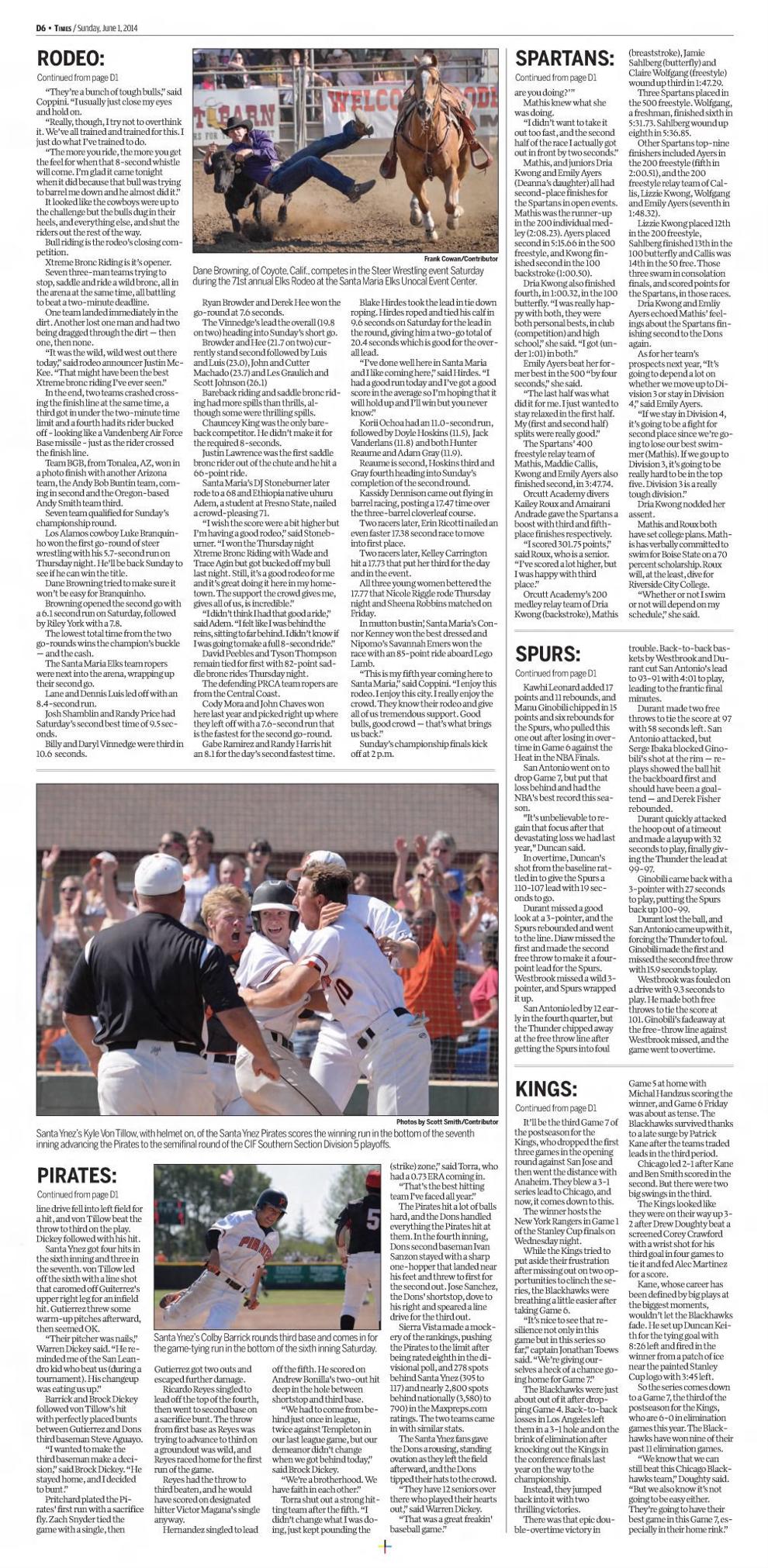 Santa_Maria_Times_Wed__Jun_4__2014_.jpg
Updated
Santa_Maria_Times_Wed__Jun_4__2014_ (1).jpg
Updated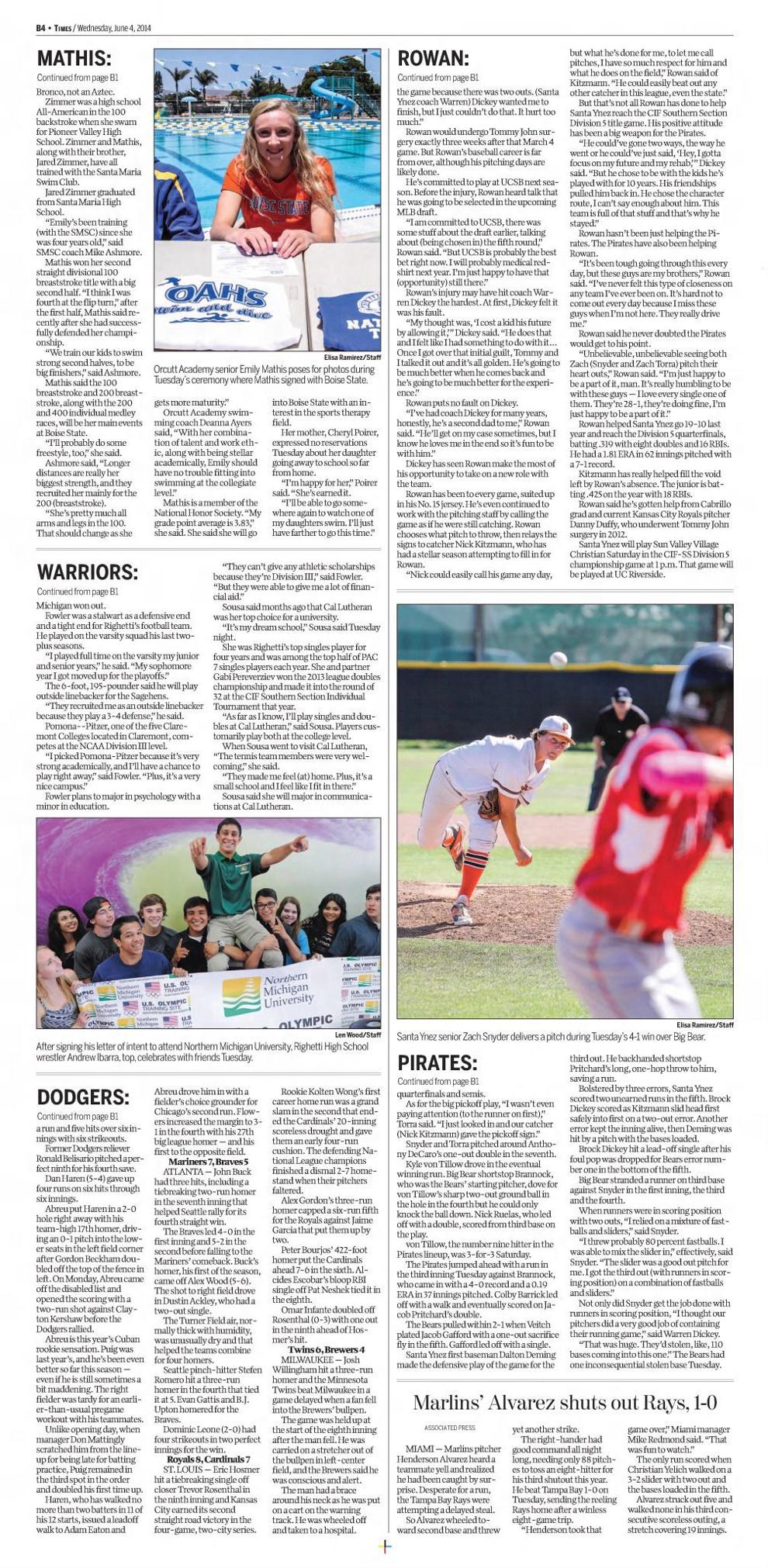 Santa_Maria_Times_Sat__Jul_5__2014_.jpg
Updated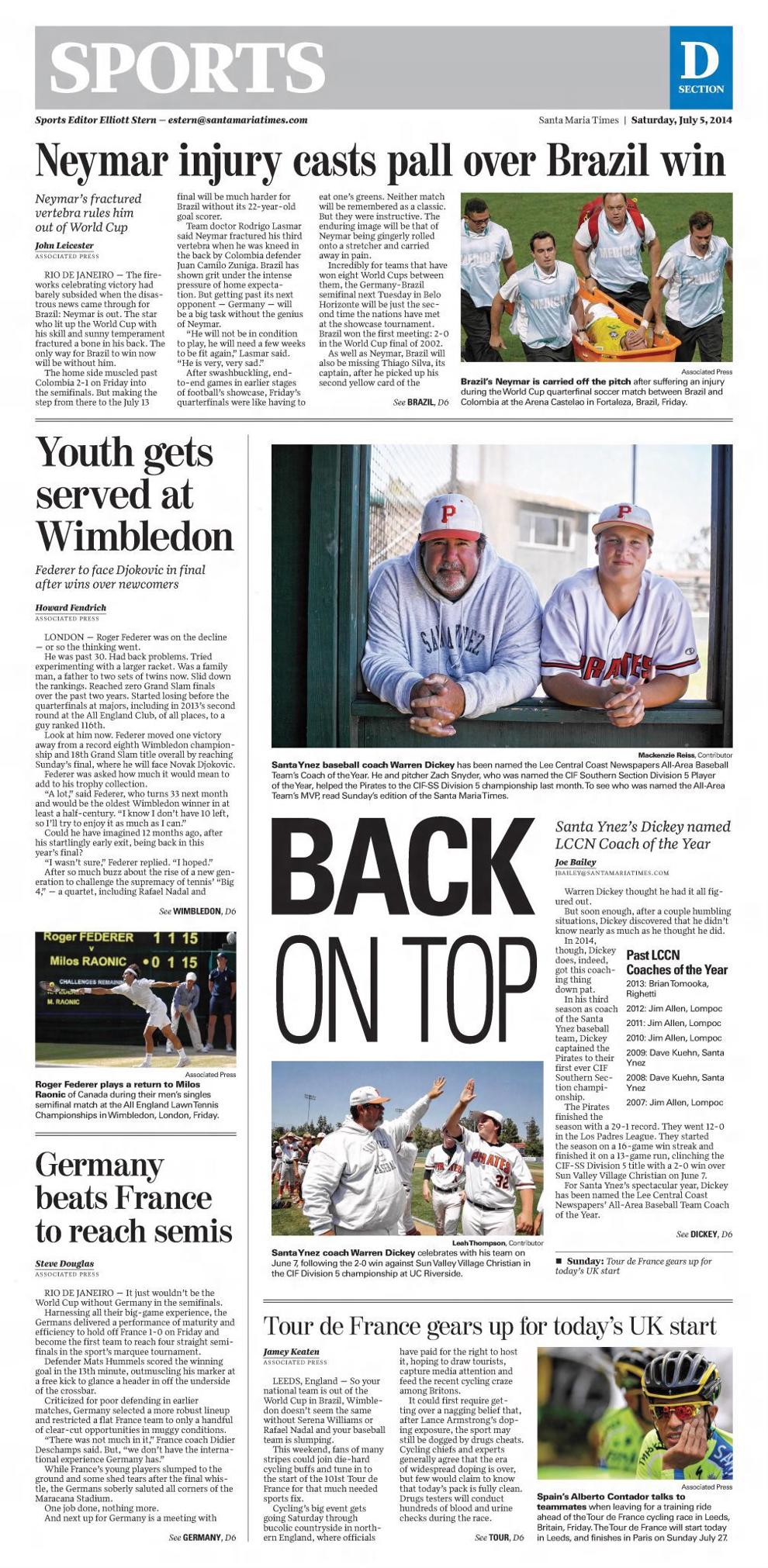 061914-syv-spts-all-lpl-01.jpg
Updated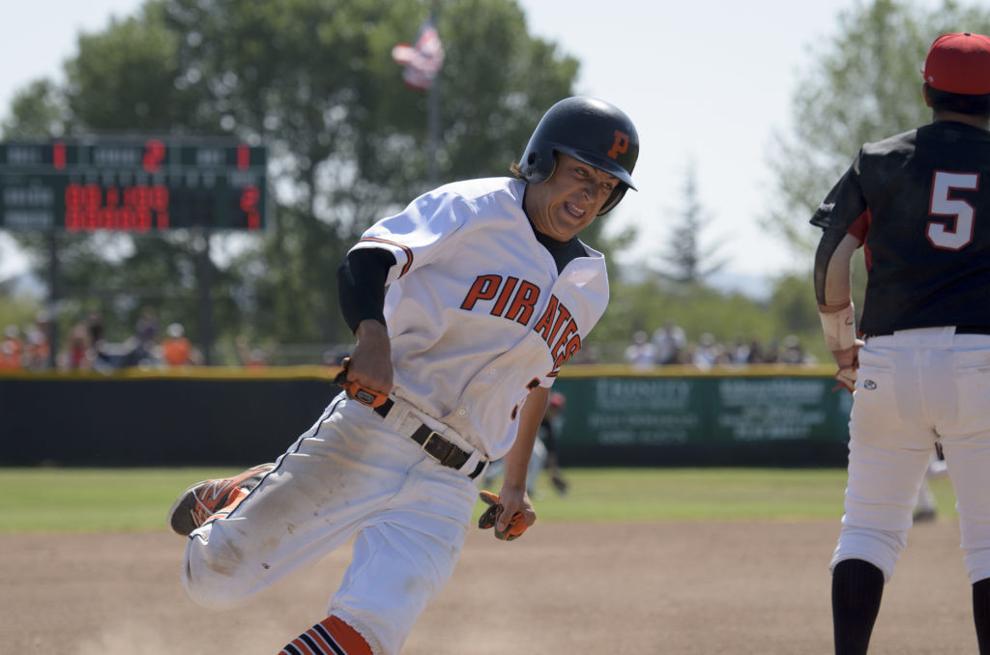 060714 SYHS CIF 06.jpg
Updated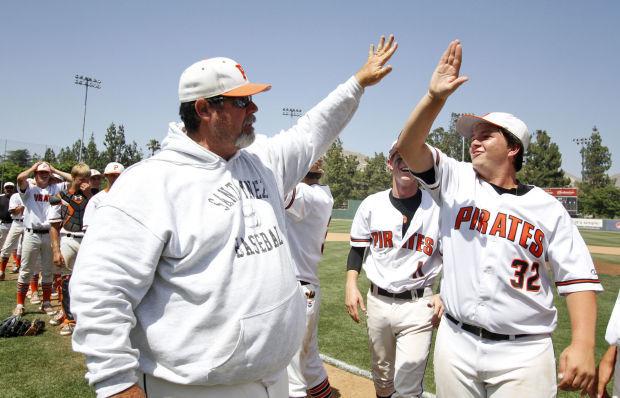 060714 SYHS CIF 19.jpg
Updated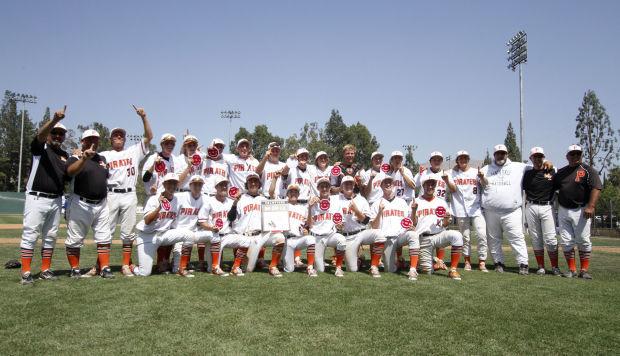 060714 SYHS CIF 02.jpg
Updated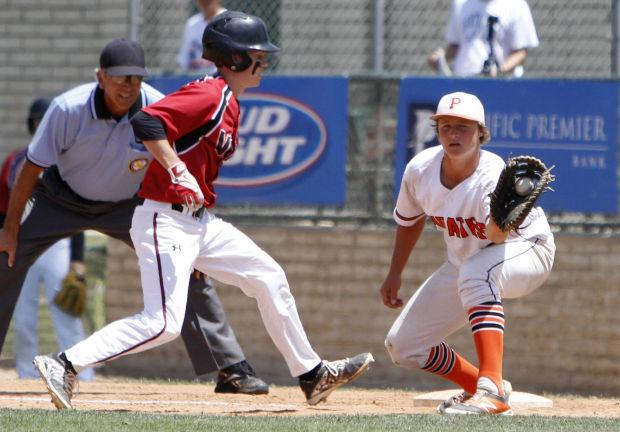 060714 SYHS CIF 03.jpg
Updated