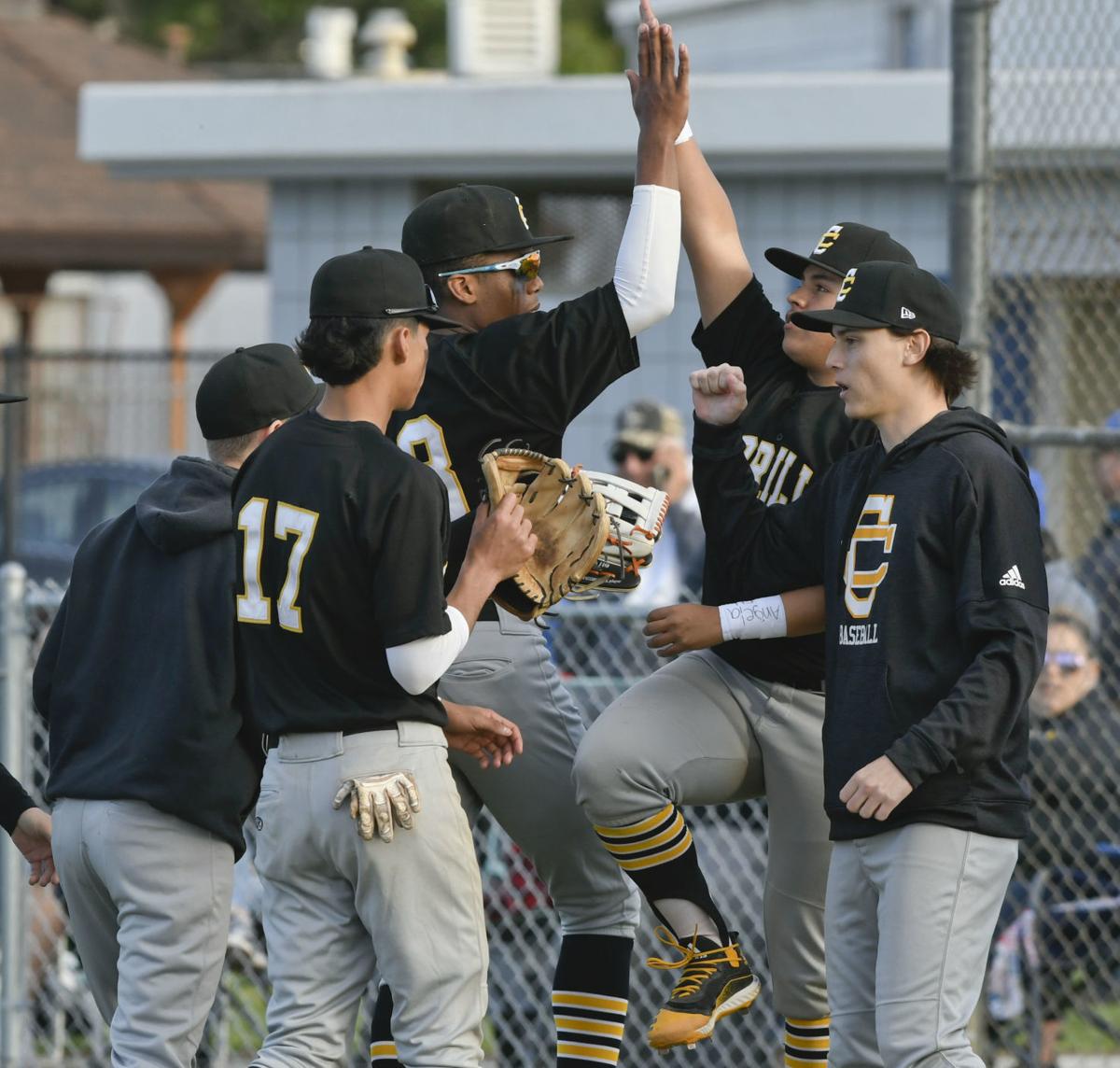 Cabrillo High School has an coaching opportunity for the spring of 2021.
The Conquistadores are looking for a head junior varsity baseball coach, varsity skipper Cole Osborne said.
The school is looking for a candidate with previous coaching experience and "strong leadership and interpersonal relationship skills."
Cabrillo also prefers an applicant with knowledge of and the ability to "teach and coach current trends in baseball at the junior varsity level."
The candidate must be willing to obtain current CIF required certifications in: CPR/First Aid, concussion protocol, Sudden Cardiac Arrest Awareness, Heat Illness Prevention, Child Abuse Reporting, Sexual Harassment Prevention, COVID safety training, Blood borne Pathogens training and CIF Fundamentals of Coaching.
The applicants duties and responsibilities include an ability to help coordinate, manage and evaluate a baseball program while communicating effectively with student-athletes, staff, community and media. They also must conduct practices and competitions in a "manner that maximizes safety, fundamental skills, athletic improvement and personal improvement," Osborne said in an email.
Knight's steady production at Cabrillo makes him the first nominee for the Times' Player of the Decade contest. There will be 16 nominees from all of San Luis Obispo County and Northern Santa Barbara County. 
The Conquistadores are looking for a candidate that will act as an "exemplary role model for high school students," Osborne added. 
For an application and/or more information contact, Gary West, CHS athletic director or Osborne.
West can be reached at west.gary@lusd.org. Osborne can be contacted via email at osborne.cole@lusd.org
The CHS athletic office can be called at (805) 742-2905.
The filing deadline is Friday, Dec. 18.
Hancock looking for runners
The Hancock College women's cross country team is seeking runners for its 2021 squad. Contact coach Louie Quintana at 1-805-705-3299 for more information.
Player of the Decade: Infographic
No. 1 Aly Beebe vs. No. 8 Heather Madrigal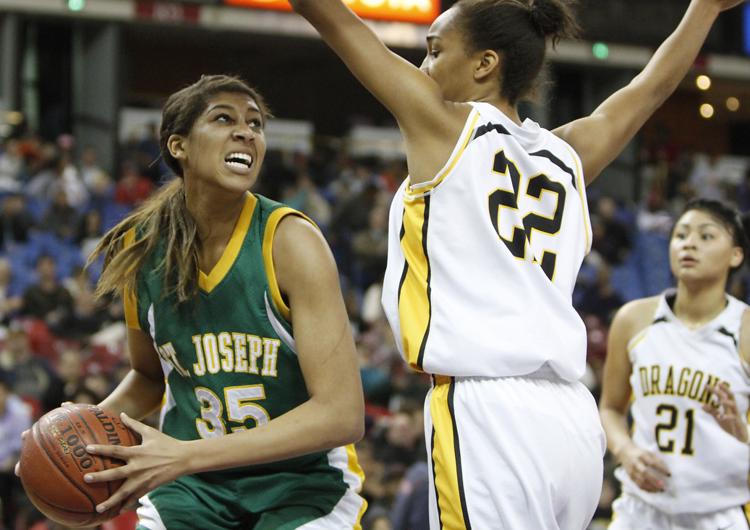 Beebe earned the No. 1 seed after she averaged 20.1 points, 12.5 rebounds, 2.6 steals and 3.4 blocks a game during her junior season. She led the Knights to two CIF Southern Section title and a state title. She missed her senior season with an ACL injury and then signed with Stanford.
Beebe scored 1,423 points in just three seasons and had a legitimate shot at a 2,000-point career.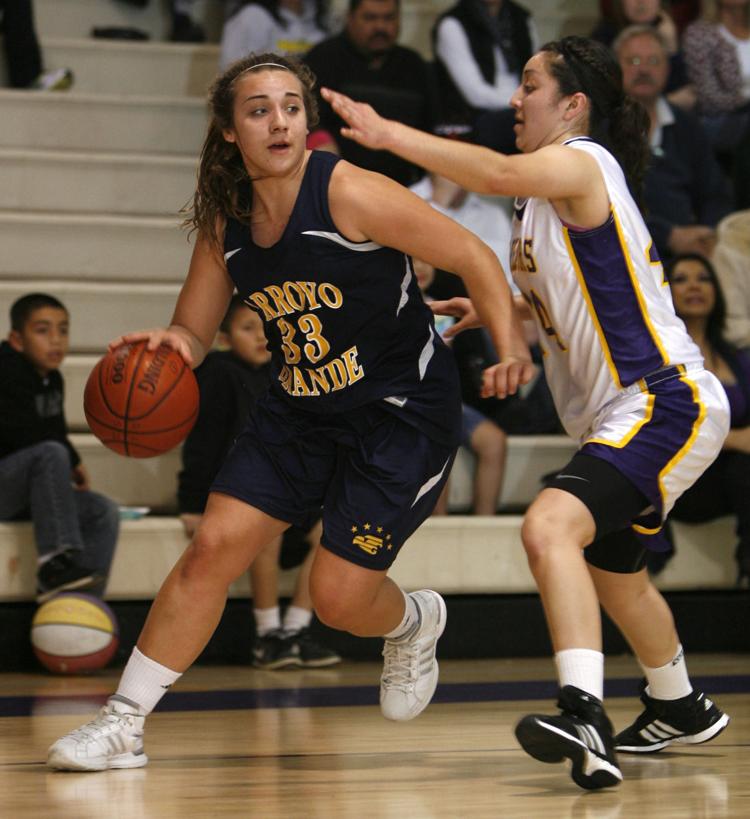 Madrigal was in the same class as Beebe and they spent the first three years of their high school careers together at St. Joseph.
Madrigal then transferred to Arroyo Grande for her senior season and helped the Eagles win their first CIF-SS title in girls basketball in 2011-12. She finished her career with four total CIF titles (Southern Section and state) and a 48-0 mark in league games. She played at Cal Poly. 
No. 2 Ashlyn Herlihy vs. No. 7 Syenna Ramirez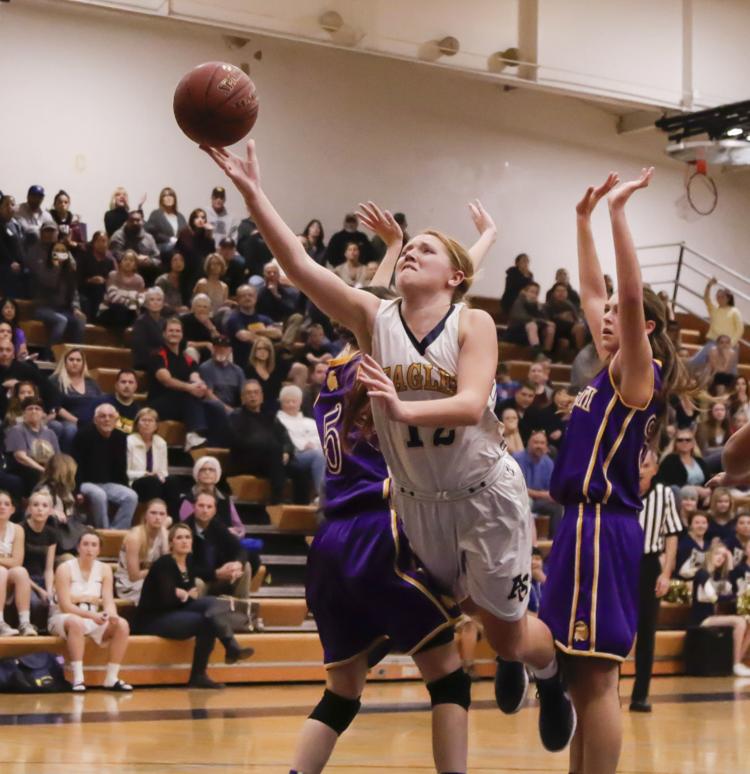 Herlihy, the No. 2 seed will face Ramirez. Herlihy is currently playing at Santa Clara. She earned the Times' All-Area MVP award as a junior and was also the 2016 San Luis Obispo County Player of the Year. She averaged 22 points, 9.7 rebounds, 1.4 steals and 5.5 blocks per game as a senior at Arroyo Grande.
At Santa Clara, Herlihy redshirted in 2016-17 and has grown into a starting role the last two seasons, averaging over 10 points and 7 rebounds a game. Herlihy earned All-West Coast Conference honors the last two years.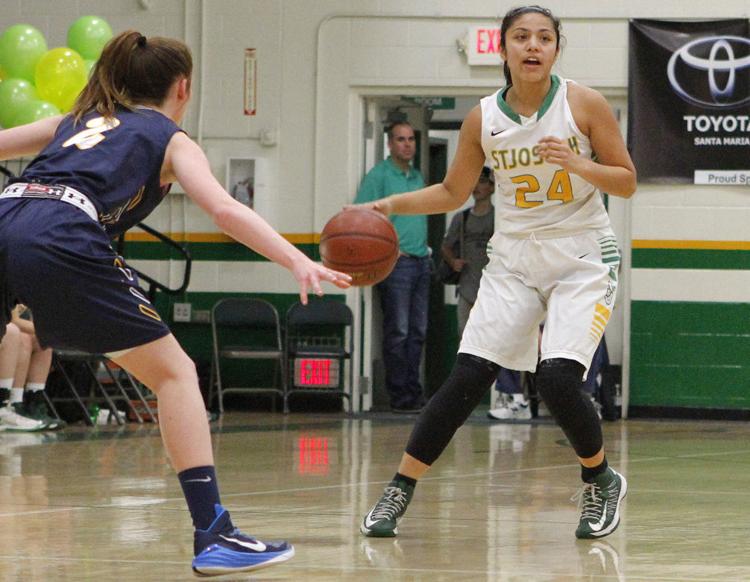 Ramirez scored over 1,300 points in her career.
As a senior, she averaged over 17 points a game and culminated her prep career with a 427-point season. Ramirez starred at Hancock after her St. Joseph days.
No. 3 Kaitlyn Flowers vs. No. 6 Erin Jenkins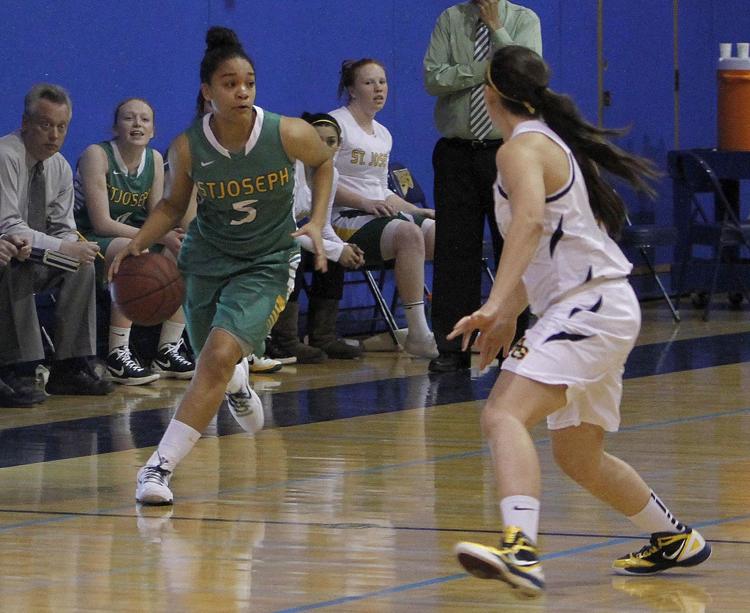 Flowers won a state title at St. Joseph during that 2010-11 season. She would go on to score over 1,400 points in her St. Joseph career while also providing the Knights with elite defense and rebounding. As a senior in the 2013-14 season, she averaged 17.9 points, 7.3 rebounds, 3.7 assists and 4.8 steals per game.
Flowers played at Akron after high school.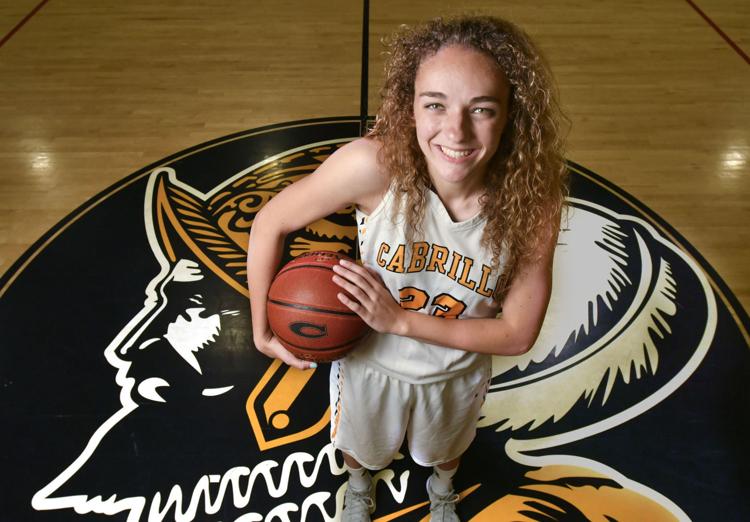 Jenkins was named All-Area MVP in back-to-back seasons at Cabrillo. During her senior season, she averaged 20.3 points, 8.6 rebounds, 3.4 assists and 3.3 steals per game.
Jenkins scored 1,779 total points during her Cabrillo career, which spanned 111 games. She averaged 16.2 points, 7.0 rebounds, 2.7 steals and 2.3 assists per game. Jenkins plays at Northwest Nazarene University in Idaho.
No. 4 Mariah Cooks vs. No. 5 Tatiana Dunlap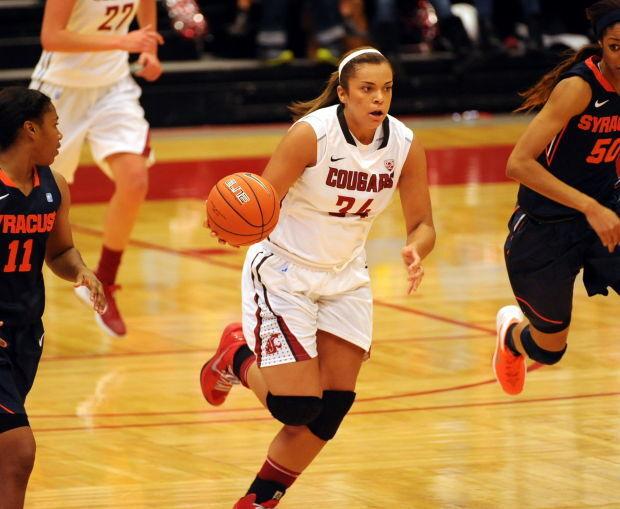 Cooks played four years at Washington State after starring at Righetti. As a junior, Cooks averaged 17.2 points per game with 10.7 rebounds and 4.3 steals per game.
In her senior year, Cooks was named the PAC 7 League MVP as she averaged 21.7 points per game and 12 rebounds in league play.
She led the Warriors to the quarterfinals of the playoffs averaging 22 points and 12.6 rebounds per game. She also earned All-CIF honors.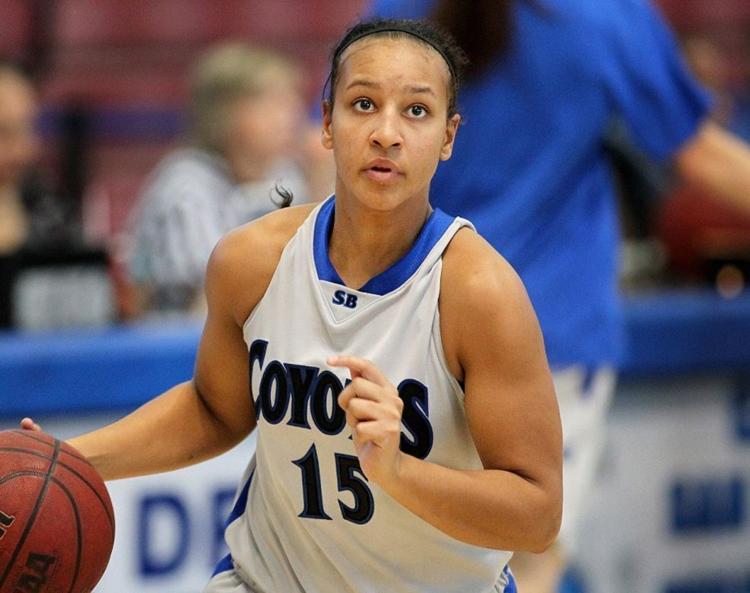 Dunlap played at CSU San Bernardino and Cal Lutheran after winning a state title at St. Joseph. During her senior season, the 5-foot-8 guard averaged 23.7 points, 3.0 assists, 9.2 rebounds and 2.6 steals per game as the Knights went 19-9.
You can vote online through Tuesday, Oct. 27. Vote on all three of our sites: santamariatimes.com, lompocrecord.com and syvnews.com.
Get in the game with our Prep Sports Newsletter
Sent weekly directly to your inbox!