About 2,500 Lompocans traveled to Anaheim Stadium for a June 1, 1970 baseball game.But it wasn't a major league game or even a collegiate cont…
Jeff McNeil played in the All-Star Game last July. That's such a remarkable story that it's been voted the No. 3 story of 2019 by the sports s…
Righetti High School senior Ryan Delgado knows where he's headed after graduation.
A protest concerning the Santa Maria Recreation and Parks Department's plan to convert one area baseball field and one area softball field to …
Righetti's Ryan Delgado has made his college choice.
Intimidation is a vital weapon in a pitcher's arsenal. 
2019 LCCN All-Area Baseball Team
Opposing pitchers did not look forward to facing Dunn senior Ethan Cloyd during the 2019 baseball season.
It could be argued that Kyle Tognazzini was facing some pressure this spring.
This weekend, we will be announcing our 2019 All-Area Baseball Team.
Zach Torra got a lot of offers as to where to play baseball in 2020, but it was pretty much of a foregone conclusion that he would choose UC S…
Cabrillo stayed in the Osborne family tree to find its latest baseball head coach. 
Brooks Lee, San Luis Obispo High's standout shortstop, was expected to go in the late first or early second round of this week's Major League …
Righetti junior right-hander Caleb Dulay made 13 pitching appearances this year, and he did not lose in any of them.
After opening up a position vacated by longtime baseball head coach Jon Osborne, Cabrillo High is now nearing the finish line of who will lead…
Righetti's defense blinked in the 11th inning, and Bakersfield Frontier will play for the CIF Central Section Division 1 baseball championship.
The game of baseball can turn into an arms race at this point in the season and it's remarkable how much impact a single extremity can have on…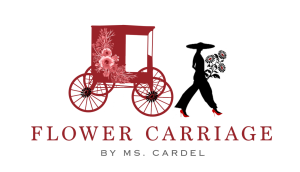 Flower Carriage By Ms. Cardel

Fusion Colors Auto Body Repair
Santa Barbara Family Dentistry
Righetti's baseball team lost to Bakersfield Frontier 2-1 in 11 innings in the semifinals of the CIF Central Section Division 1 playoffs. 
Mike Garza said he couldn't sleep Tuesday night heading into Highland's Central Section Division 3 semifinals on Wednesday.
Righetti and Nipomo are each going after a CIF Central Section baseball title in their first year in the Central Section.
With two outs in the bottom of the sixth inning Tuesday, Valley Christian Academy's Andrew Sparlin singled home the first run against El Monte…
PERRIS — The Orange Vista High Coyotes baseball team had one scoring opportunity on Tuesday afternoon, May 7, and they made the most of it.