Righetti standout Jake Steels lost the final six games of his senior football season to a broken ankle. He lost nearly his entire senior seaso…
The Northern Santa Barbara County Athletic Round Table board has announced its 2020 scholarship awards.
For Valley Christian Academy senior Kathryn Eiler, there is a lot to like about Patrick Henry College."I really love the academics there," sai…
Hunter Barnhart went from pitching in front of dozens of major league scouts to throwing nearly alone at a baseball field close to his home in…
We have been able to tell Christian Morin's story through our Senior Spotlight series. Through this project we'll publish more than 40 stories…
The Pioneer Valley senior's mother passed away when he was in the eighth grade. Growing up, Christian Morin said, he could not have asked for …
The Righetti baseball team's first playoff game in the CIF Central Section, in 2019, was a success. It was a success because Ryan Delgado gues…
Lachemann was hoping for an eventful send off in 2020, but the season was cut short due to the coronavirus pandemic. It's a shame, too, as Lac…
Senior Spotlight: After playing four years of baseball at St. Joseph High School, the last two (well, counting a truncated senior season) on t…
Seniors throughout the nation saw their final high school sports season truncated. Gabby Loui, Sam Ashbrook and Brady Lachemann were three of …
In a recent social media post athletic directors Stephen Field and Russ Edwards stated, "per yesterday's email, the Lucia Mar School District …
Those games put the wrap on the spring sports season on the Central Coast for 2020. Less than a month thereafter came the formal announcement …
It's almost mid-April. We've had no March Madness, no Opening Day and the NBA playoffs are in peril. The Olympics are postponed.
The top-ranked Pirates' run seemed about to end in the quarters. Santa Ynez hadn't done much against Baldwin Park Sierra Vista right-hander Er…
Sauer pitched a three-hit complete game, struck out 10 and the Warriors squeezed out a 1-0 win over the Spirits at Paraclete on May 30, 2017.
Zach Torra has just completed a remarkable, if abbreviated, first season for the UCSB Gauchos baseball team.
Time for another SMT Classic: This time we take a trip back to 2017 for Santa Maria High's CIF title run in baseball, capped by a 9-0 win over…
"While the time may come when we have to cancel postseason events, today is not that day," CIF Executive Director Rob Nocetti wrote in a media…
The Orcutt Academy boys tennis team was 9-0 in dual matches as of Friday.
The game, in which Timmy Trenkle, Tyler McCoy and Jared Moore combined for a 15 batters up, 15 batters down performance, ended after the top o…

Santa Maria Valley Discovery Museum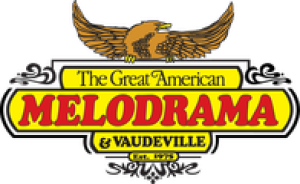 The Great American Melodrama & Vaudeville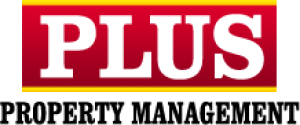 Plus Property Management Santa Maria
"As of this morning we have cancelled all non essential activities, this included after-school athletic events and practices at least until th…
The Santa Maria Joint Union High School District announced Thursday that it's canceling or postponing athletic events starting Friday through …
The Santa Ynez Pirates broke open a tie game with three runs in the fifth inning and went on to a 5-3 victory over the Lompoc Braves in a Chan…
The Lompoc Braves parlayed one big inning into a 3-1 victory over their Lompoc Valley rival Cabrillo Conquistadores in the opening game of the…
"We got it rolling in the seventh," said Santa Ynez head coach Warren Dickey. "Logan Ast got hit by a pitch leading off the inning and Tyler R…
It seemed fitting that Oscar Rojas would take care of the last out Friday. The Lompoc senior right-hander fielded a comebacker hit toward the …
Though there were many deserving athletes at the Northern Santa Barbara County Athletic Round Table luncheon on Monday, two put fourth perform…