The Hancock College baseball team's conference opener was Monday against arch rival Cuesta and, "Everyone on the team was up for it," said Hancock designated hitter Evan Kling.
"We wanted to make this a statement game."
Kling certainly made a statement. En route to coming within a triple of hitting for the cycle, Kling hit a solo homer to right in the sixth for what turned out to be the game winner as the Bulldogs (9-8, 1-0) edged the Cougars (9-6, 0-1) 2-1 at Hancock.
Kling went 3-for-3 with a walk.
Hancock's pitchers also made a collective statement. Three of them combined to check the Cougars on six hits.
The game was moved up from a scheduled Tuesday start because of the rain forecast for that day.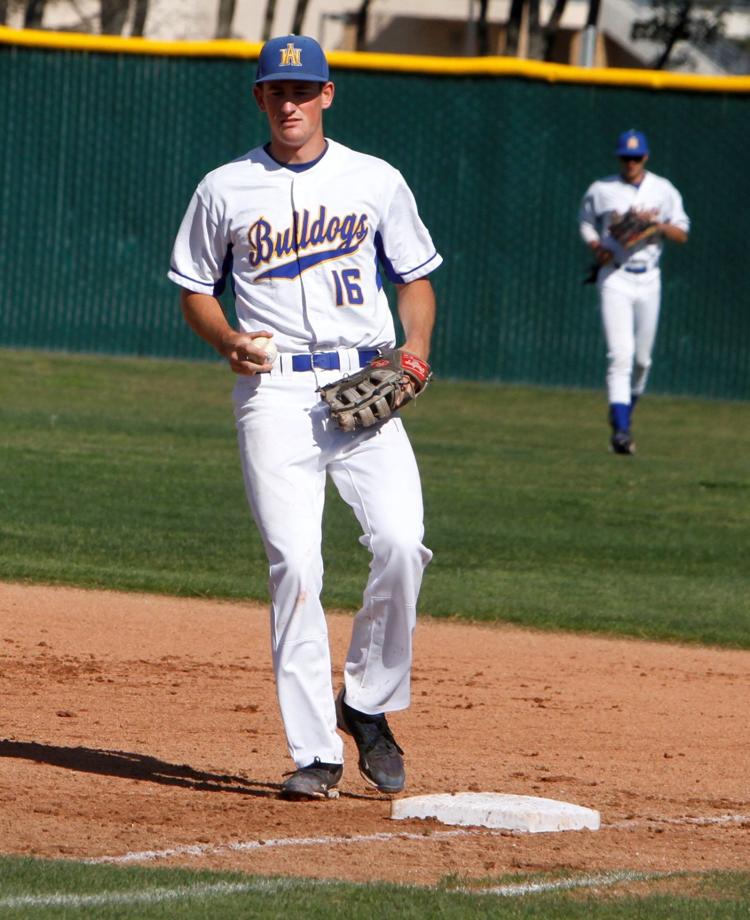 Starter Trevor Garcia (2-1) worked 7 2/3 innings to earn the win. The lone blemish on Garcia's work was a solo Zach Berohn homer to left with two outs in the eighth that pulled the Cougars within 2-1.
Mason Grotto followed the home run with a hard ground single to left, and that was it for Garcia. After Aidan Nagle fouled off four two-strike pitches from reliever Isaac Baez, Baez got Nagle to ground out for the third out.
Gabe Barthelmass led off the ninth with a single off Hancock closer Izzy Hernandez. Hernandez retired the next three batters, with the last out coming on a line drive to left fielder Cameron Hirahara, to earn his second save of the year.
Monday, Garcia continued what has been a solid freshman collegiate season on the mound for him after he pitched for Santa Maria High School. The Saints won a CIF Southern Section divisional championship Garcia's junior year at Santa Maria.
Monday, "What helped me most was getting the first pitch over for strikes," said Garcia. "The first pitch is the most important. It sets the tone for the rest of the at-bat."
Garcia said, "All of my pitches have been working pretty well this year." 
"I thought it was a well-played game on both sides," said Hancock coach Chris Stevens. "Good pitching, good defense."
Both teams officially made one harmless error, but a Cuesta misplay led to the first Hancock run.
Cuesta center fielder Barthelmass lost track of starting third baseman Hernandez's drive to lead off the bottom of the fourth inning, and the ball fell in for a double. Hirahara singled Hernandez to third and Kling doubled Hernandez home.
After getting pounded for a total of 33 runs during a three-game losing streak, Hancock pitchers have allowed a total of two runs as the Bulldogs have won two straight.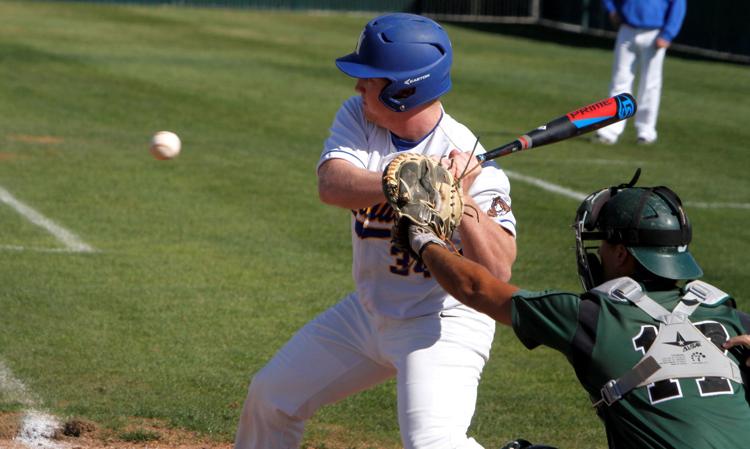 "Part of (the big improvement) is the pitchers making adjustments," said Stevens.
"Guys are still finding out what their roles are. I never like to think in terms of a No. 1 starter, a No. 2, etc., but we have settled on who will usually be our three starters - Trevor, Dylan Kelley and Jake Shusterich."
The Bulldogs beat former teammate Zach Torra (3-2). Torra pitched for Hancock last year after a decorated high school career at Santa Ynez that included a Southern Section divisional championship in 2014, Torra's sophomore season.
Torra pitched well himself, giving up seven hits and striking out nine in his six innings of work.
The Bulldogs out-hit the Cougars 9-6. The Cougars stayed close in part because Torra, in the fourth inning, and St. Joseph graduate Zach Trevino, in the eighth, worked out of bases-loaded, no outs jams.
Before he came in to pitch, Hernandez made three dazzling plays for the Bulldogs at third. He dove to right to glove a line drive for the third out of the third inning, fielded a one-hop shot and threw to first for the third out of the fifth and, on one knee, handled a one-out shot and threw to second to start an inning-ending double play in the sixth.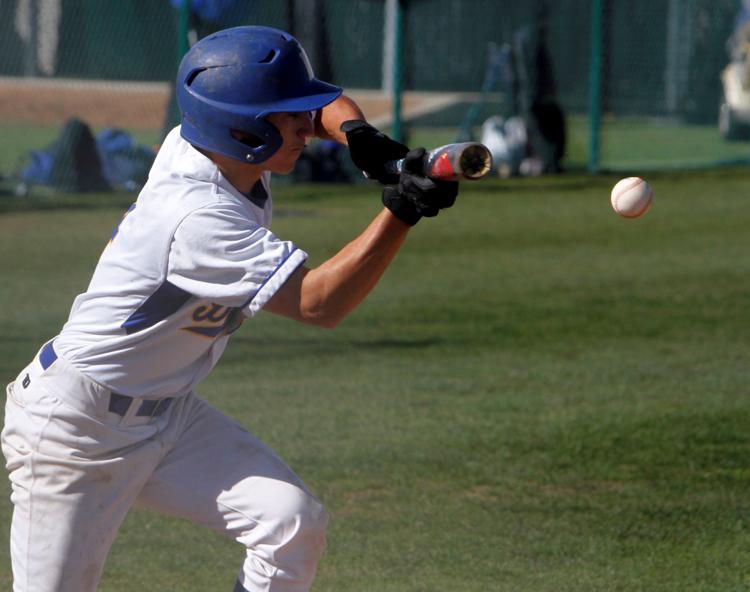 "He made some nice plays, for sure," said Stevens.
Weather permitting, Hancock will play at Cuesta at 2 p.m. Thursday. At this point, that's a big "if." At press time, significant rain for the area was forecast for the next few days.