Typically, there aren't many Central Coast baseball teams with a Division I commit on the roster.
It's even more rare to find an area team with two DI players. 
Only it's not a dream at one Central Coast high school. At San Luis Obispo High, three Division I players is just reality. 
That's right. This season the Tiger baseball team has three players committed to Division I programs and you can see them play all over the Central Coast, usually followed by a legion of pro scouts.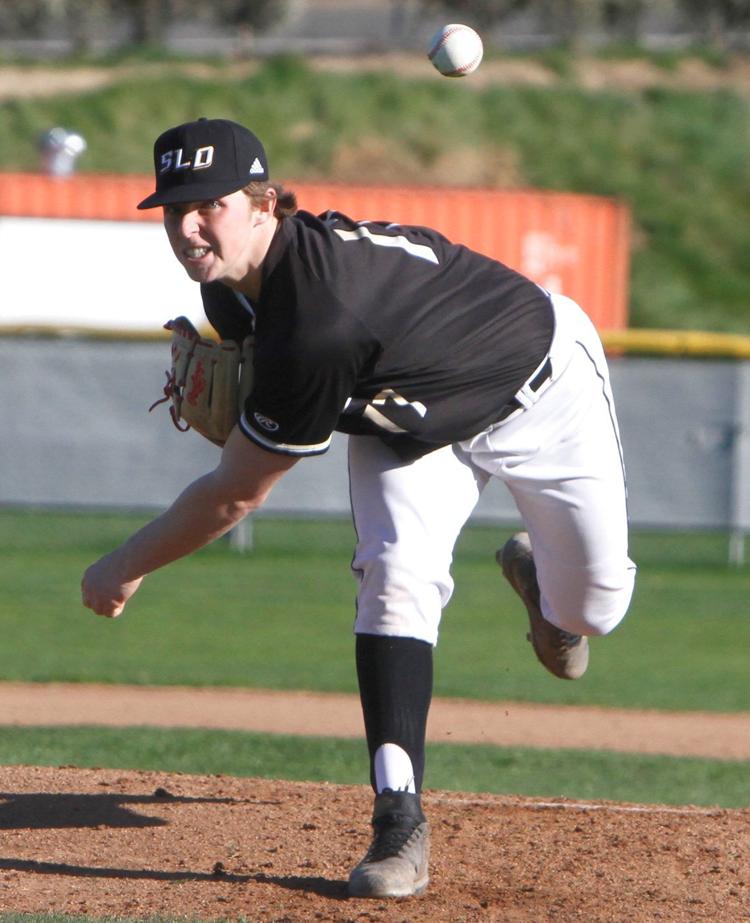 Cooper Benson, San Luis Obispo's left-handed pitcher, committed to Arizona State in the middle of his freshman season in 2016. He's now a 6-foot, 200-pound ace with a fastball that touches 92 mph. His repertoire also features a plus-curveball and a developing changeup.
Brooks Lee is an infielder with all the tools Division I coaches look for. He's committed to play for a Division I coach he knows very well—his father, Cal Poly coach Larry Lee.
Benson and Lee are seniors who have played the game together for most their lives. Both are ranked among the top 50 high school prospects for this June's major league draft. 
"I've never seen someone as dominant as Cooper," Lee said after Friday's game at Righetti High. "I've been growing up with him for my whole life and every game is the same: Cooper wins. Every time."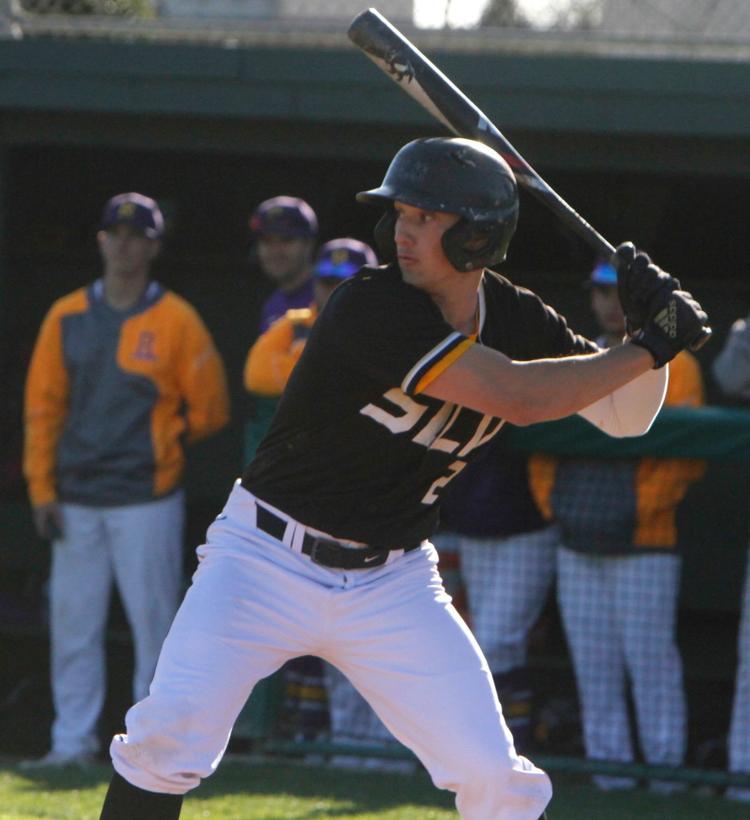 Though Lee and Benson are always on the same team, Lee does step in the box against his friend "all the time," just to see who can beat who.
"It's pretty even right now," Lee said.
Joining Benson and Lee among top recruits is Emilio Corona, a fiery outfielder that has played three sports this school year. He was the Tigers' quarterback in the fall, point guard in the winter and now he's a power-hitting outfielder. 
Corona is committed to play for the University of Washington. (St. Joseph High grad Jason Kelly, a former Cal Poly coach, is the Huskies' associate head coach and recruiting coordinator). 
The trio has spent the early part of this season roughing up local competition. The Tigers, coached by Brian Wong, are 8-0. They started the year with a 21-0 win over Pioneer Valley. They beat Righetti on Friday 10-1, with Benson throwing five solid innings and hitting a home run. 
San Luis Obispo has outscored its opposition 72-19, though there have been some close calls, including a 6-5 win over Mission Prep and a 5-3 victory over Nipomo.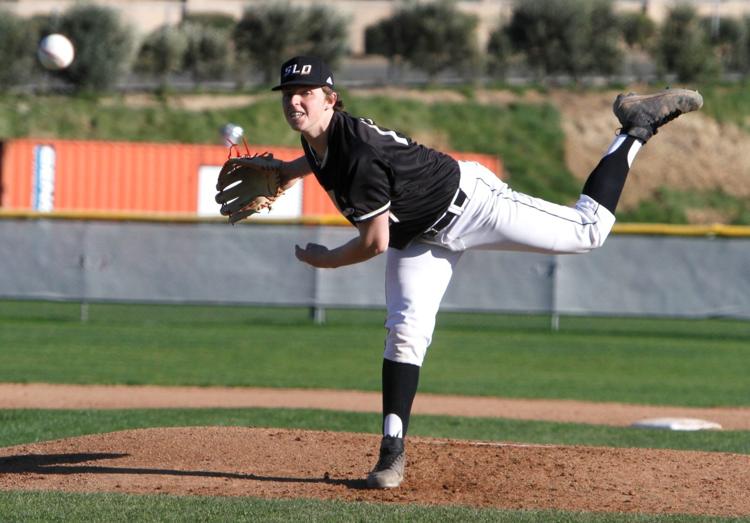 Benson has seized a leadership role on the team.
During Friday's game at Righetti, after the Warriors scored their lone run, Benson slammed his glove on the bench and blasted his teammates, demanding they wake up on defense and match Righetti's intensity in the dugout. His language was... colorful. 
"That's something I wouldn't have done as a freshman," Benson said after the game.
The Tigers didn't allow another run.
"(Previously) there were guys on the team that would do that so I knew I had to step up and light a fire under the team," Benson added. "Sometimes we come out with low energy. 'It's windy, it's cold, it's Friday. I just want to go home and watch Netflix.'
"So I had to get that out of the way and I think we did pretty well after that."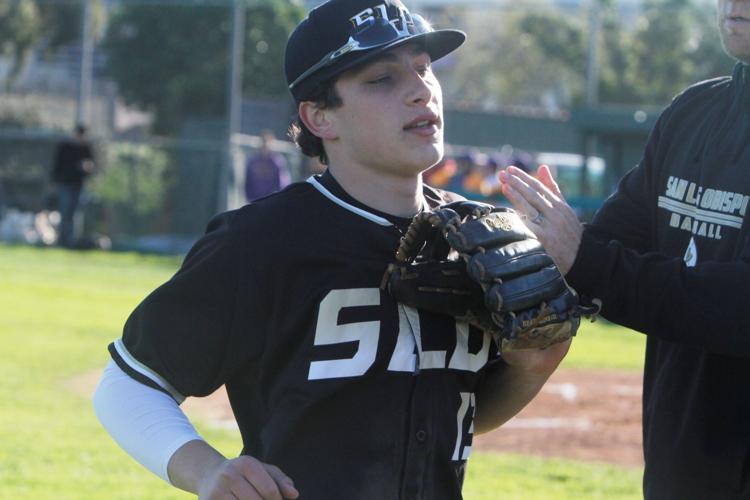 Benson is the most-sought after pitching prospect in the area since Righetti graduate Matt Sauer, who was selected by the Yankees in the second round of 2017's MLB Draft. Sauer was committed to the University of Arizona before the Yankees drafted him and offered a $2.5-million signing bonus. 
Like Sauer, Benson can handle a bat. He leads SLO with 16 RBIs. On the hill, he hasn't allowed an earned run in three starts and has struck out 30 batters in 17 innings. 
In five games, Corona was leading the Tigers with two home runs while batting .368. 
Lee was second on the team with a .455 average. He's driven in nine runs. (Wils Guy actually leads the Tigers with a .593 average and 12 runs scored in eight games).
Though the draft looms this summer for both Benson and Lee, the Tigers are just as eager to see how they match up with the CIF Central Section powerhouses this year, including Division 1 heavyweights Buchanan and Clovis North.
"We have a lot of confidence in ourselves," Benson said. "We're going to go out there and grind. We're a close team, we're always hanging out after school, which is good. I think the chemistry is there this year. That'll help us a lot."
Benson and Lee helped SLO win a PAC 8 League title with a 19-2 record when they were freshmen in 2016. They lost in the second round of the playoffs that year.
The Tigers won the PAC 8 League title last year too, but again lost in the second round of the playoffs.
Benson went 10-0 with a 0.35 ERA last year, striking out 114 batters in 60 innings. Lee and Benson both tied for the team lead in homers with three. Lee led the Tigers with a .462 average.
"This is mine and Cooper's last year," Lee said. "So we want to leave our mark...Buchanan, Clovis North, all those teams are good. But we beat Clovis North last year (a 6-0 SLO win). We always have a chance.
"We'll throw our best guy out there, which is Cooper, and I'm pretty confident we can beat any team in front of us."
San Luis Obispo is scheduled to host Templeton Tuesday at 4:30 p.m.