There just don't seem to be enough hours in the day for Ashley Coelho.
But somehow, she gets everything done.
Until recently, Coelho was a full-time math teacher at Santa Ynez High School, the head of the school's student testing program and a coach on four different teams — girls golf, football, basketball and track.
Now Coelho can add the title of athletic director to her résumé .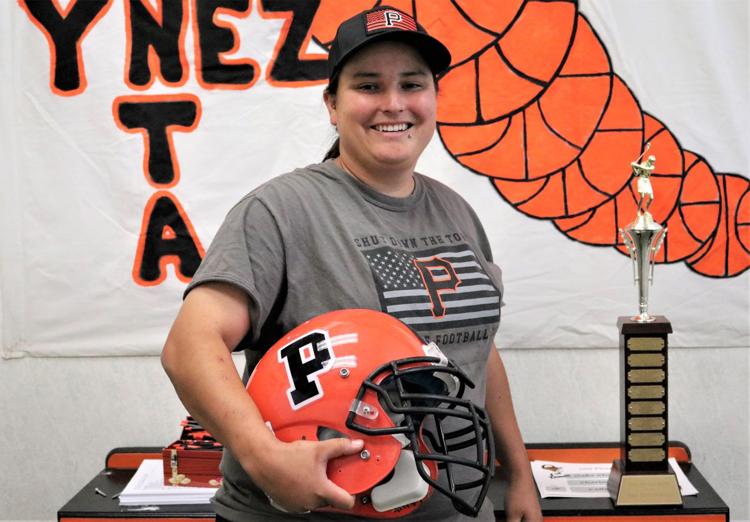 Coelho takes over for Cris Avery, who is moving to an assistant principal position at Nipomo High after two years as the Pirates' AD and almost 30 years at the school.
"Cris has wanted to move into a position like that for a while," said Coelho. "The Pirates' loss is the Titans' gain but we're all excited for him and we'll still see Cris on the sidelines. Remember, Nipomo opens the football season here (Friday, Aug. 23).
The tables were turned Monday morning inside Hancock College's Joe White Gymnasium. 
"Cris was really great at mentoring me. He'll still be available to give me any help I may need."
Coelho, 34, went to UCSB after graduating in 2003 from St. Joseph High School.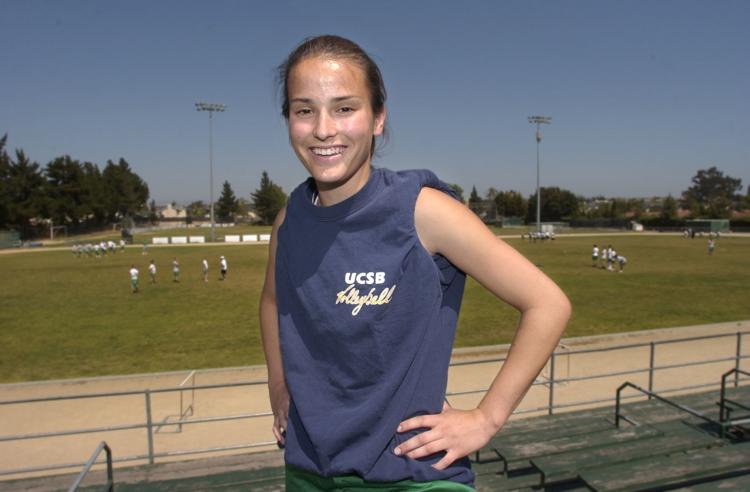 At St. Joseph, Coelho was on the track, volleyball, basketball and soccer teams.
She continued her track career at UCSB and then began a three-year stay in the Santa Barbara School District.
That's where she met longtime (and current) San Marcos High track coach Marilyn Hantgin.
"I coached for her my senior year at UCSB and my first year after college," said Coelho. "After UCSB, I went to National University to get my teaching credential and worked as a Special Education Assistant at Santa Barbara High and the Franklin School."
A two-year stint as a long-term substitute teacher at Dos Pueblos High followed.
"That's where I met Mark Swanitz (Santa Ynez High's principal)," said Coelho. "And when he got the principal's job at Santa Ynez, he offered me a job."
Coelho started teaching math and began coaching — as an assistant in cross country, co-head coach in junior varsity girls basketball and assistant coach in track.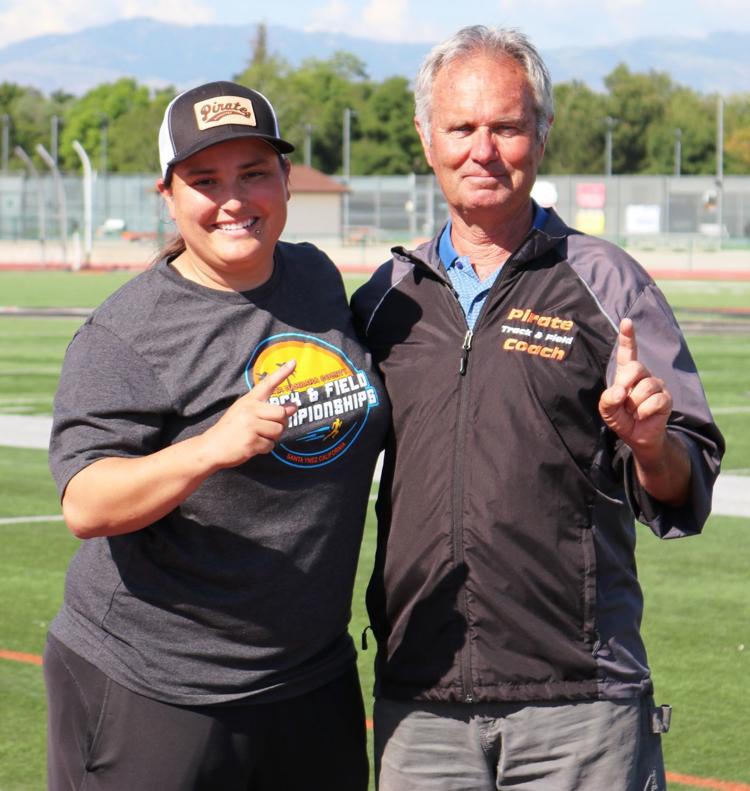 She worked her way up to the head coach's spot in all three sports.
As if all that didn't keep her busy enough, Coelho added football to her coaching résumé this year.
"My plan was to be the co-head coach of the girls golf team. That would give me the time to coach the receivers on the junior varsity football team. I've also moved up to an assistant's position on the girls varsity basketball — Sarah Ovadia will take over as head coach of the JV team — and I planned to keep the head coaching job for both girls and boys track," said Coelho.
But then the athletic director's job came up.
"I got a lot of texts, emails and phone calls from the school's other coaches urging me to apply for the job," said Coelho. "So I did. I didn't think this would happen so early in my career."
Still, the move didn't come without a few sleepless nights.
"I had to step down from teaching and that was a major drawback. I love math. I love teaching and I tried to create a positive learning experience," said Coelho. "That's a huge part of what I'm going to miss. But I still have my classroom. It will still be open for students. My classroom has always been a popular place for the kids to come during lunch or breaks or after school so they'll still be able to do that. And I'll still be available to tutor students.
"Another positive is that the administration still allows me to coach and the still gives me a way to give back to our students."
Coelho has adjusted her coaching schedule a bit. She's named Ovadio the head coach of the girls golf team and will move into an assistant coach's role.
"Be sure to mention our golf fundraiser on Saturday, Aug. 17 at the Alisal Ranch Course," said Coelho. (Contact Coelho at acoelho@syvuhsd.org for more details).
She'll continue as planned with football, basketball and track.
Coelho becomes the second woman to lead a local high school athletic department, joining Lompoc High's Claudia Terrones — and both continue to coach.
"Claudia is such a positive role model," said Coelho. "She's not only Lompoc's AD, but she is also their head coach of the varsity girls basketball team and the track team. Claudia instills the attitude that anyone can be a success. It's great to have her in my corner and I know I can always count on her to help."
Hancock College also has a woman in the top spot where Kim Ensing is starting her 12th year as the Athletic Director and Associate Dean.
"I am always inspired to see hard-working individuals recognized by earning meaningful leadership positions in work environments which are traditionally not very diverse," said Ensing. "As a young aspiring coach, I was fortunate to have strong female mentors. I am excited for the athletes and coaches at our local high schools to have access to the same."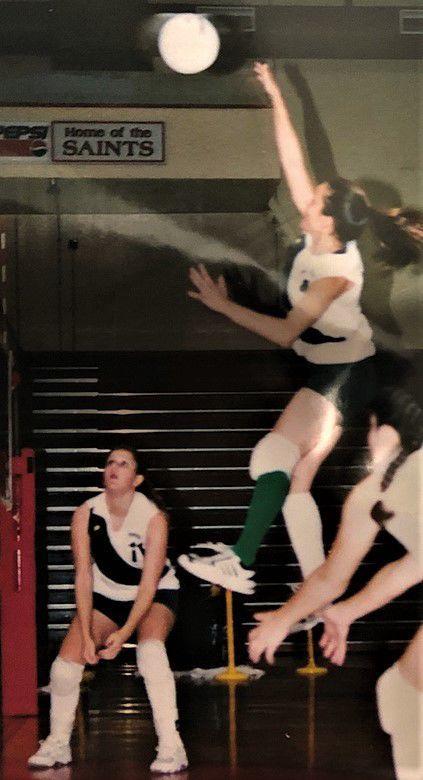 Coelho will also continue in her role as the school's testing coordinator overseeing the Smarter Balance exam for juniors in the spring, AP exams in May, the CAST science exam for juniors in mid-March, the ELPAC English language exam through the month of October and physical fitness testing from February through April.
"I want to continue to build on our Pirate Pride program. Our kids do a lot in the community and I want to get them even more involved. At the same time, I want to build more community involvement with all our programs — not just sports," said Coelho. "I want to help make out students' four high school years the best they can be. I'm ready and excited to do this."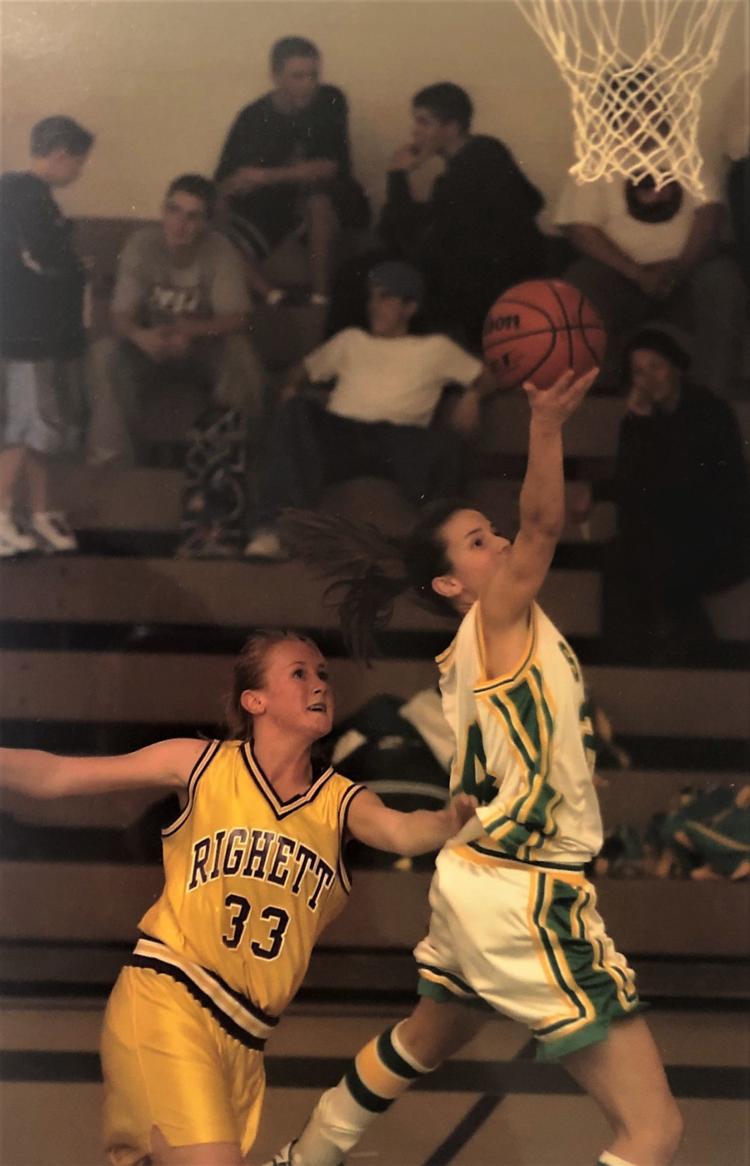 Get in the game with our Prep Sports Newsletter
Sent weekly directly to your inbox!