"I definitely (want to continue playing basketball), but with everything going on, it's questionable that there will even be basketball," come…
Santa Ynez athletic director Ashley Coelho and the Santa Ynez Valley Union High School administration hosted all 200-plus seniors on Friday fo…
"Julian texted me Wednesday and said, 'Hey, workers here did so much for me, I wanted to give something back," said Lompoc High principal Paul…
"He's that once-in-a-generation type of player," Josh McClurg says of Prendergast. "We were lucky to have him and (All-League receiver) Jasper…
The Northern Santa Barbara County Athletic Round Table board has announced its 2020 scholarship awards.
One day after getting the jolting news that playing softball for her dream school, San Diego State, was no longer a possibility for next year,…
When John Iribbarren walked off the Righetti High School gridiron on a Thursday afternoon in late October of last year, he was unsure if his 5…
"My athletic director (Claudia Terrones) saw that. She pulled me into her office and talked to me."Simmons said she had two conversations with…
Dakota Wesleyan is an NAIA program and competes in the Great Plains Athletic Conference. Dakota Wesleyan officials thought highly enough of Go…
"To be honest, when I was watching Grey's Anatomy, there was an episode where they were fitting people for prosthetics," and that is what Bric…
Ernesto Gomez was a four-year track runner at Pioneer Valley and a varsity runner the last two - though his senior season, as everyone else's …
Olympics hopeful Parker Reynolds, amid the COVD-19 pandemic, has finally found some water to train in.The water is just not in a pool.
The physical tailback known for his punishing running style once declared himself the 'YAC President' at Lompoc High. He made his declaration …
Nico Rocha will leave the country to continue his athletic career. Henry Allen will likely not leave the county to continue his.
For Valley Christian Academy senior Kathryn Eiler, there is a lot to like about Patrick Henry College."I really love the academics there," sai…
Hunter Barnhart went from pitching in front of dozens of major league scouts to throwing nearly alone at a baseball field close to his home in…
We have been able to tell Christian Morin's story through our Senior Spotlight series. Through this project we'll publish more than 40 stories…
As a child in Manila, Callado wrote that he "wasn't exposed to high speed internet, cellphones, video games or any social media platforms. All…
With their 8-6 win over the Brahmas, the Pirates earned the first sectional girls water polo championship in school history. Santa Ynez finish…
Colter Knight, the son of veteran Righetti High School water polo coach Rob Knight, was a driver and captain for a Righetti team that made a C…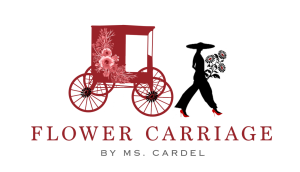 Flower Carriage By Ms. Cardel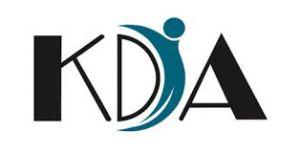 Farmers Insurance - Jaime Flores
"I want to be an elementary school teacher," she syas. "Of course I got my interest in the education field because of my parents."
Santa Ynez senior Henry Allen was the Pirate's nominee for the 2020 Northern Santa Barbara County Athletic Round Table Male Scholar Athlete of…
Top-ranked Arroyo Grande edged No. 2 Oxnard Rio Mesa 7-6 at the William Woollett Jr. Aquatic Center in Irvine in the 2010 Division 4 title gam…
In a lineup of the area's top football players of the past decade, Blake Truhitte will certainly stand out. 
Cabrillo High School senior Antoinette Terrones has zero peripheral vision, yet she will be playing intercollegiate soccer, either for Denver-…
The Pioneer Valley senior's mother passed away when he was in the eighth grade. Growing up, Christian Morin said, he could not have asked for …
"We just wanted our seniors to know that we were thinking of them and supporting them," said Laurie Milan. "The posters were put up near the (…