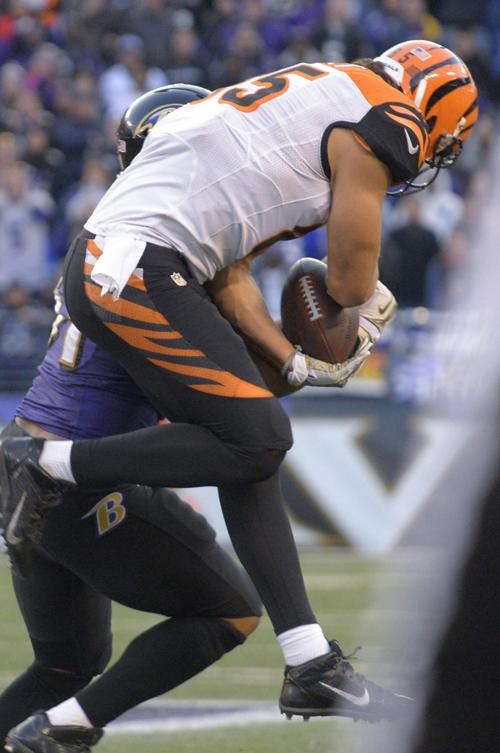 The Jaguars have not had a big-play threat at tight end in 10 years when Marcedes Lewis made the Pro Bowl.
They expect to get more consistency this upcoming season, though.
The Jaguars took a big step toward making it possible Tuesday night when they reached an agreement to sign former Cincinnati Bengals tight end Tyler Eifert to a two-year contract, according to the NFL's Network.
Eifert has struggled with injuries throughout his career. However, he played in all 16 games last season for the first time in his career and caught 43 passes for 436 yards with three touchdowns.
In Jacksonville, Eifert will be reunited with offensive coordinator Jay Gruden, who Coach Doug Marrone hired in January to replace John DeFilippo, who became the quarterbacks coach with the Chicago Bears.
Gruden was the Bengals offensive coordinator when Eifert arrived in 2013 as a first-round pick out of Notre Dame.
Since 2018, the Jaguars' tight ends have combined to score only four touchdowns after 32 games.
Visit The Florida Times-Union (Jacksonville, Fla.) at www.jacksonville.com
Be the first to know
Get local news delivered to your inbox!