PASADENA, Calif. (AP) — Nick Tiano realizes he might have limited chances to show scouts he deserves a chance in the NFL. On Saturday, he was …
ATLANTA (AP) — Derrick Rose has been rolling lately, and in a good way.
NEW ORLEANS (AP) — A misdemeanor simple battery warrant for Cleveland Browns wide receiver and former LSU star Odell Beckham Jr. has been resc…
KANSAS CITY, Mo. (AP) — The first thing that most NFL defensive coordinators prioritize is stopping the run, even in this modern pass-happy er…
SANTA CLARA, Calif. (AP) — The San Francisco 49ers are one win away from accomplishing a turnaround that's been done only once before in the S…
Tom Brady has been synonymous with the AFC championship for the last two decades.
KANSAS CITY, Mo. (AP) — Andy Reid rarely digs into his own past, preferring to stay in the moment or focus squarely on the future. It's an app…
With "The Catch" that sent San Francisco to its first Super Bowl and "The Blown Call" that kept New Orleans at home, NFC championship games ha…
NEW YORK (AP) — Jason Garrett is headed to the other side of the Giants-Cowboys rivalry.
CLEMSON, S.C. (AP) — Two-time Atlantic Coast Conference player of the year Travis Etienne is returning to Clemson for his senior season.
CHAMPAIGN, Ill. (AP) — Illinois defensive passing game coordinator and safeties coach Gill Byrd said Friday he is leaving the program because …
JACKSONVILLE, Fla. (AP) — The Jacksonville Jaguars plan to interview former Dallas Cowboys offensive coordinator Scott Linehan for their offen…
NASHVILLE, Tenn. (AP) — The Tennessee Titans have found a way to fix the NFL's worst field goal unit: Ignore the kicker and just score touchdowns.
SANTA CLARA, Calif. (AP) — Nine years into his career and a little more than two years removed from a debilitating torn Achilles injury, Richa…
CHARLOTTE, N.C. (AP) — Joe Brady's offensive system worked wonders at LSU this past season, helping the Tigers lead the nation in yards and po…
PASADENA, Calif. (AP) — Hue Jackson and Marvin Lewis don't know if they will appear again on an NFL sideline but on Saturday they will be coac…
OWINGS MILLS, Md. (AP) — John Harbaugh believes the Ravens have all the ingredients in place to make a Super Bowl run next season.
ATHENS, Ga. (AP) — Todd Monken, the former offensive coordinator for the Cleveland Browns and Tampa Bay Buccaneers, is Kirby Smart's choice to…
CLEVELAND (AP) — Andrew Berry may still have his parking spot with the Browns.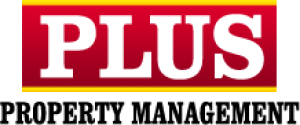 Plus Property Management Santa Maria

Miracle-Ear Hearing Aid Center
Baylor hired LSU defensive coordinator Dave Aranda as its new head coach Thursday, three days after the Tigers completed their undefeated nati…
NEW YORK (AP) — Detroit Lions coach Matt Patricia, Atlanta Falcons CEO Steve Cannon and former Chargers and Chiefs linebacker Donnie Edwards a…
Of the coaches in the NFL's Final Four, Andy Reid is the outlier.
LAKE FOREST, Ill. (AP) — Chicago Bears coach Matt Nagy made several changes to his staff Thursday, hiring Bill Lazor as offensive coordinator …
FRISCO, Texas (AP) — Kellen Moore is staying as offensive coordinator for the Dallas Cowboys, and new coach Mike McCarthy says the plan is for…
CHARLOTTE, N.C. (AP) — Panthers All-Pro running back Christian McCaffrey has pulled out of the Pro Bowl after a memorable season.
A former Minnesota Teacher of the Year staged a protest at the College Football Playoff championship attended by President Donald Trump by tak…