WASHINGTON — The Washington NFL franchise announced Monday it is dropping the "Redskins" name and Indian head logo, bowing to recent pressure …
"That's my dream, my ultimate goal, to play at the professional level," said the Righetti High School alum.
"Given the CCCAA's decision, the Allan Hancock College athletic department will plan for an extremely busy spring season," athletic director K…
All proceeds generated through fundraising efforts go directly to the Santa Ynez Valley Union High School football program.
San Francisco 49ers postseason breakout star Raheem Mostert requested a trade from the team after being unable to renegotiate his contract.
Cal Poly women's volleyball standout Maia Dvoracek and football wide receiver J.J. Koski have been selected as Cal Poly's female and male athl…
Tim Flynn was looking forward to one final year as the mayoral host of training camp for the Dallas Cowboys in Oxnard, California.
PHILADELPHIA — Philadelphia Eagles wide receiver DeSean Jackson has apologized after backlash for sharing anti-Semitic posts on social media o…
The Kansas City Chiefs made sure they'll have Super Bowl MVP Patrick Mahomes around as long as possible.
WASHINGTON — The Washington Redskins began a "thorough review" of their name Friday, a significant step toward moving on from what experts and…
WASHINGTON (AP) — The title sponsor of the Washington Redskins' stadium wants the NFL team to change its name.
The NFL will cut its preseason in half and push back the start of exhibition play so teams have more time to train following an all virtual of…
Some NFL players are raising concerns about playing football amid the coronavirus pandemic while others are ignoring advice of medical experts…
BOSTON (AP) — The New England Patriots have reached an agreement with free-agent quarterback Cam Newton, bringing in the 2015 NFL Most Valuabl…
The NFL still plans to hold training camps on time beginning in late July, though contingency plans are in place.
Area athletes have been pulling in scholarship offers to continue their football careers at the next level. 
The team was able to open its new training facility in nearby Henderson this week. About 70 team members — no players are allowed unless they …
After rushing for more than 4,551 yards and 50 touchdowns in just 37 high school games, Laird received zero recruiting interest, even from FCS…
LOS ANGELES — After a virtual team meeting Thursday night, 30 UCLA football players united in support behind a document they believe will prot…
With the Rams and Chargers both moving into SoFI Stadium in Inglewood this year, HBO and NFL Films announced Thursday that the show will inclu…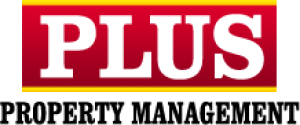 Plus Property Management Santa Maria
It's been three months and a few days since Adam Silver pulled the plug on NBA games, the first domino in a long row of events to fall to the …
The recent national debate over racism has renewed calls for the NFL's Washington Redskins to change their name, with Native American advocate…
Chargers coach Anthony Lynn said Wednesday that Colin Kaepernick is on the team's workout list because he is the style of quarterback Los Ange…
Lamar Jackson? Of course, Lamar Jackson.
Roger Goodell would like to see Colin Kaepernick back in the NFL this season.
Dallas Cowboys running back Ezekiel Elliott has tested positive for the coronavirus, according to his agent.
Willis is a Cabrillo High School graduate, who was the head football coach at Santa Maria High and Cabrillo. He competed in the shot put and d…