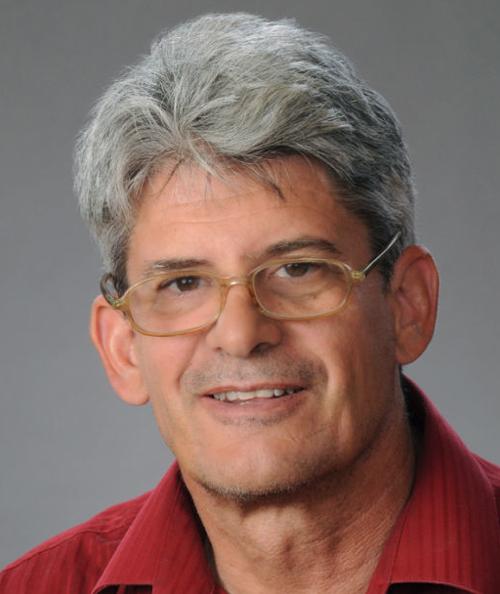 NASCAR is putting itself out here.
In the midst of the COVID-19 pandemic, the organization announced recently that it will return to racing, with events this month at Darlington Raceway and Charlotte Motor Speedway, albeit with some strict protocols.
There will be no spectators in attendance at any of the NASCAR return events. 
NASCAR is slated to become the first organization to resume a sports season since sports nationwide were pretty much completely shut down in March because of the pandemic. 
After 61-plus years on the planet, I am still not sure of many things. I am certain of this though: A lot of people will be paying attention to what goes on as the NASCAR re-start progresses, and racing is not the only reason why.
Oh sure, the event will be a ratings bonanza for the stations that carry it. Auto racing is a huge draw for sports enthusiasts in the nation, and they have been deprived of watching live racing since March.
However, a lot of people, including, I daresay, policymakers across the land, will be watching for reasons that have nothing to do with racing. To say they will be extremely interested to see how this turns out is a vast understatement.
Will NASCAR be able to pull this off? Will the protocols work? Or will the whole thing backfire, with NASCAR going back to square one as a result? 
"I was a starter my freshman year," at Sonoma State, Sheckherd said. "My sophomore year, I was one of the first players off the bench."
The answers to these questions could determine a lot. 
The NBA is planning to allow practice facilities to re-open on Friday, provided local guidelines are followed. The NHL plans to re-start its season in July, albeit in front of sparsely populated arenas or empty ones.
We can learn a lot during the worst thing the country as a whole has gone through in my lifetime by observing anecdotal evidence as to what works and what doesn't. By making itself a guinea pig, NASCAR will provide the rest of us with some anecdotal evidence.
Guidelines the organization put in place for the re-start of its season, according to a NASCAR-issued release, include:
One day shows.
Mandated use of personal protective equipment throughout the event.
Mora has indeed earned straight A's during his time at Santa Maria. He carries a 4.38 GPA. Mora was the SMHS nominee for the Northern Santa Barbara County Athletic Round Table Male Scholar Athlete scholarship honor.
Health screenings for all individuals before entering the facility, while inside the facility and exiting the facility.
Social distancing protocols throughout the event.
Strict limits on the number of individuals who are granted access to the facility.
I haven't seen any comments from drivers or racing teams, but my impression is that at least the majority of them want to come back.
Patience during what we are going through is needed, but I have written before that we need to move forward at some point and I still feel that way. Let's see what happens with this.
Two different (and predictable) takes
LeBron James of the 49-14 Los Angeles Lakers regarding a possible re-start to the NBA season: "As soon as it's safe I would like to finish our season. I'm ready and our team is ready. Nobody should be canceling anything."
Coach Steve Kerr of the 15-50 Golden State Warriors regarding a possible re-start to the NBA season: "We are operating as though the season is over."
LeBron did say before the season stopped in March that he would not play with no fans in the arenas. Since that will likely be the situation the King will be faced with should the NBA season re-start, we will see if he feels the same way when and if play resumes.  
Senior Spotlight Series: Celebrating the area's top senior student-athletes
Our 'Senior Spotlight' series is aimed at highlighting senior student-athletes who have had their final year of high school disrupted by the coronavirus outbreak. The athletes featured here were their school's nominee for Athlete of the Year or Student Athlete of the Year for the Northern Santa Barbara County Athletic Round Table's end-of-year banquet that has been canceled due to the outbreak.
Be the first to know
Get local news delivered to your inbox!