I believed this before, and I still believe it.
If I was a coach or athletic director at one of the many schools that have moved from the CIF Southern Section to the Central Section, I would want to stay in the Central Section.
I think the competitive set-up, for the most part, for our schools is more equitable than it was before. The travel to playoff events is shorter.
The majority of local tennis players that prefer the Central Section's one match, best-of-three sets format to the Southern Section's three matches, one set each, round robin format seems to be growing.
Yes, it is February but this is California after all and on the Central Coast, young men's and women's minds are already turning to baseball a…
True, with the best-of-three sets format there is the potential for five-hour matches. St. Joseph's girls team has played two of them this year. Still, unlike the Southern Section, singles players can also play doubles, and I like that.
Yes, there have been some head scratching divisional assignments for our schools in the Central Section. But I think it is no worse in that department than it was when those schools were in the Southern Section.
For all that, I think there could be some big improvements in the way things are done in the Central Section.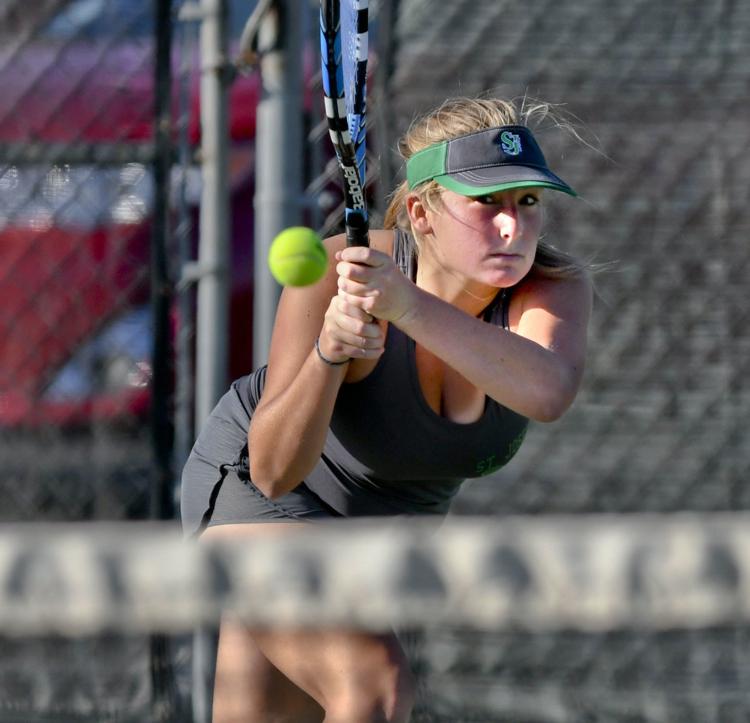 For one thing, I saw no All-CIF Central Section teams last year. I thought that was incredibly lame. The Southern Section has a full complement of all-sectional teams each year.
Late in the last century, a Cincinnati Bengals running back named Ickey Woods did a dance called the "Ickey Shuffle," in the end zone after ea…
The Central Section has enough schools in each division to where All-CIF sectional teams in each division would be doable.
You have free articles remaining.
Register for more free articles
Stay logged in to skip the surveys
I think another glaring weakness is the lack of league mini-tournaments for golf teams.
Our schools played in those when they were in the Southern Section, and they seemed to be a season highlight. Each league team saw every other league team at one event. Golfers could hang out with their friends from all the other teams in the league.
As I said, if was a coach or athletic director at one of the affected schools, I would opt to stay in the Central Section. However, the section higher-ups really need to add a full complement of All-Section teams and mini-golf tournaments.
Payout: $330 million over 13 years. Return: Nothing yet
After dishing out a contract that will reward slugger Bryce Harper with about a third of a billion dollars, spread out over 13 years, the Philadelphia Phillies did not have a post-season this year.
They hovered at .500 all season and dropped out of the National League wild-card conversation well before the season ended.
That's not all Harper's fault. In fact, one could make a case that NONE of that is Harper's fault.
Most of his stats were a bit off from his career norms, but, with 35 home runs and 114 RBIs, he had done what a slugger is supposed to do.
Still, a .500 season is not what the Phillies paid for when they got Harper. It is a lesson they never should have had to learn, but they have learned the hard way that one guy really can't bring a team to the promised land by himself.
Photos: Dozens protest conversion of baseball and softball fields to soccer surfaces