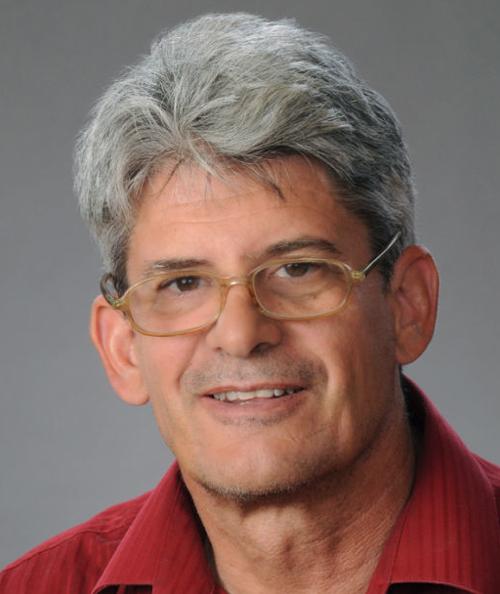 According to news reports, the National Hockey League is looking to re-start its season in July. I don't think that's unrealistic.
The league re-starting in July will have been sufficient time for all NHL players to have quarantined at home during the COVID-19 pandemic, though league officials have reportedly said that it would take the players a couple of weeks to get back in playing shape.
Some semblance of a season, however limited, could put the teams' staffs back to work and alleviate the economic pain the pandemic has caused staffs around the league.
Some health experts have said studies of the virus indicates that it is a type that loses steam during hot and humid weather, so that could be another factor that makes July a good time for an NHL re-start, if any re-start is possible. 
Lachemann was hoping for an eventful send off in 2020, but the season was cut short due to the coronavirus pandemic. It's a shame, too, as Lachemann's Eagles were 8-1 on the season and had hopes for a Mountain League title and a deep run in the CIF Central Section Division 2 playoffs.
Another plus the players have going for them is that professional athletes have tended to get tested for the virus rather quickly (that they seemed to be tested early much more quickly than most of the rest of us has been a topic of some controversy, but that is another subject).
It's important to note that Florida Panthers president Matt Caldwell told CBS Sports, "When we start playing, if we resume the season this summer, I think there will be an empty or limited arena format."
It won't surprise me if the empty arena scenario is the one that plays out most of the time, though obviously it is much easier to distance a small group of people in a spacious hockey arena than it would be to do the same thing in a smaller building.
If limited crowds are permitted, it would not surprise me if everyone is required to wear some sort of mask.
We are hitting the rewind button to look back at St. Joseph's historic run to a CIF State championship in 2011. The Knights girls basketball team rebounded from a tough loss in the Southern Section final to run through the state playoffs. Things got interesting for St. Joseph on March 12, 2011 in a CIF State semifinal game against Orange Lutheran. We take a look  back at that game, then we'll look at St. Joseph's revenge game against Serra and then, ultimately, the State title game vs. Bishop O'Dowd.
Caldwell told CBS Sports, "Once we feel it's a safe time to start bringing (teams) back to practice facilities and bring them back to the ice, we're going to constantly monitor them and work on getting them back."
According to the news, the U.S. compliance rate when it comes to social distancing is 90 percent. That's a very good compliance rate. In fact, I doubt any other country has a much higher one, unless law enforcement personnel are out in force.
I am neither surprised nor suspicious that the reported distancing compliance rate in the U.S. rose rapidly from 50 percent to 90 percent. Skepticism was high when the number of virus cases was low.
As the number of cases shot up, so did the percentage of people who caught on that this is not going away anytime soon and they had better act accordingly.
The match would be a good one, Walter Tyler figured, so he decided to take the reins as the new boys basketball coach at Santa Ynez High School.
I firmly believe that at least the vast majority of NHL players are among the 90 percent who are in distancing compliance. No one wants the season to resume more than they do.
Yes, a million times yes, shutting down sports along with, well, most everything else, at the outset of this was the right thing to do, painful though it has been.
However, an opinion piece written for CNN.com by Eric Shulze, MD, PHD and chief executive officer of Lifetrack Medical Systems, a medical software and Madhu Vijayar, president of Calibrated Health Care Network, indicates that a shift in strategy for fighting the virus might be wise.
Shulze and Vijayar write that the sledgehammer – mass shutdown – approach was the correct initial response to fighting the spread of COVD-19. It gave scientists and doctors time to study the characteristics of the novel virus.
They write that, "The Center for Disease Control and Prevention, based on preliminary US data, has reported that 'persons with underlying health conditions such as diabetes, mellitus, chronic lung disease and cardiovascular disease appear to be at higher risk for Covid-19--associated disease than persons without these conditions."
They write that it is time to start the conversation about shifting from a sledgehammer approach to fighting the virus to a more targeted one that shelters the most vulnerable and clearly delineates who is not at risk. I agree.
"This could create a path for reentry into normal life in a carefully structured manner," they write. 
NHL players do not strike me as those who are in the most at-risk group. True, they most likely won't be wearing masks when they resume playing but if they don't have the virus, they can't spread it.
If it all falls apart, the NHL will immediately pull the plug. Either way, I highly doubt an attempted NHL re-start in July will lead to a nationwide spike in COVID-19 cases. 
Of course we must keep distancing, but we cannot simply continue in everyone-is-a-possible-carrier mode indefinitely without any other weapons to fight the spread of the virus. We cannot.
Schulze and Vijayar write that if the economy is curtailed too long, the damage will be irreparable. The NHL seems to be taking a page from Schulze's and Vijayar's playbook in its attempt to get people back to work.
At some point we have to take a step forward, however small. That is what the NHL is doing.
Central Coast Classic Series: We look back at some the biggest games in the area's history
With a little extra time on our hands, we are taking a look into the past of prep sports on the Central Coast. Our sports staff has been going through our archives searching for photos and stories highlighting some of the most pivotal games area teams have played over the last two decades.
You can support the hard work of our local sports team by signing up for a News+ Membership. 
Concerned about COVID-19?
Sign up now to get the most recent coronavirus headlines and other important local and national news sent to your email inbox daily.