Swimming has been a big part of Hancock College sophomore Izzie Fraire's life since she was a child. "I've been part of the Santa Maria Swim Club since I was nine," she said.
When it comes to training facilities, the COVID-19 pandemic has hit swimmers particularly hard.
Because of the pandemic, virtually all of the area pools have been closed since March, when a statewide shelter-in-place directive went into effect.
Izzie's father, James, came to her rescue.
"My dad bought a pool for me," said Izzie Fraire. "He's helped me a lot.
Our 'Senior Spotlight' series is aimed at highlighting senior student-athletes who have had their final year of high school disrupted by the c…
"It took us a week to get our backyard ready to put the pool in. We had to take out all the grass."
Izzie Fraire said then, "I first got to use the pool on Tuesday. The water temperature is OK. The pool is not that big, but it's big enough to do a workout in it."
Fraire, who won the women's 200 breaststroke at the state meet last year, was the Hancock nominee for the 2020 Northern Santa Barbara County Athletic Round Table Female Scholar Athlete of the Year honor. She carries a 3.5 GPA at Hancock.
The NSBCART typically awards its scholarships at its annual awards dinner. The organization cancelled its 2020 dinner because of the pandemic.
The next stop in Fraire's respective educational and academic careers will be San Jose State.
She said one of her main events for the Spartans will be the 200 breaststroke, the event Fraire won at the 2019 California Community College Athletic Association (CCCAA) Meet at De Anza College in Cupertino.
The 2020 CCCAA Meet was cancelled because of the pandemic.
Dakota Wesleyan is an NAIA program and competes in the Great Plains Athletic Conference. Dakota Wesleyan officials thought highly enough of Gomez that the school awarded her its $21,000 Randall Scholarship, according to emails from Gomez and Pioneer Valley Athletic Director Jeff Monteiro.
Fraire's breaststroke race at the 2019 state meet didn't exactly get off to a promising start. "When I came up after my dive (on the start), I was behind everyone.
"I just told myself not to panic and swim an even pace, and that's what I did. When I touched the wall at the end, I had no idea if I'd won or not because everyone was so close."
Fraire said, "I looked at the scoreboard, saw I'd won and I was just shocked. I couldn't believe it. I was so happy."
Fraire won in 2 minutes, 19 seconds. "That's right on my best time," she said. The win earned her All-American status.
The Righetti High School graduate has had a highly decorated swim career. Fraire broke the pool and meet records at the Pasadena Invitational in the 200 breaststroke last year.
At the USA Nationals in August of 2018, Fraire earned USA Swim Scholastic All-American status. That came by virtue of her performance at the meet and Fraire meeting the 3.5 GPA requirement.
Fraire visited the San Jose State campus last August, months before the pandemic caused the shuttering of schools nationwide.
"I really connected with the coaches and swimmers in the swim program," she said.
Fraire said she will swim primarily the 100 and 200 breaststroke events, as well as the 200 individual medley, for San Jose State. She said she is shooting for qualifying for the next Olympic Trials in the two open breaststroke events.
The pandemic caused the postponement of the 2020 Summer Olympic Games. The Games have been tentatively re-scheduled for 2021.
Because the pandemic caused the cancellation of the 2020 spring season, the CCCAA awarded all athletes an extra year of eligibility, provided they were in good standing with their respective member teams.
"I don't know if that applies to me, but if it does I'll definitely take the extra year of eligibility at San Jose State," said Fraire.
She hopes to become a nutritionist\dietician after she graduates from San Jose State.
"I hope to show children how they can have healthier eating habits," she said.
Fraire wrote in her scholarship essay that she hopes to return to the Central Coast after graduation and network with the community to assist people in doing just that.
"I've been cooking a lot at home," she said. Recently, "I made a chicken avocado salad and a Caprese salad, which has mozzarella cheese and tomatoes."
When it comes to distance learning, "Our teachers have been really understanding about helping us work through problems," said Fraire. "Online learning has been fine for me."
020520 Hancock signing 02.jpg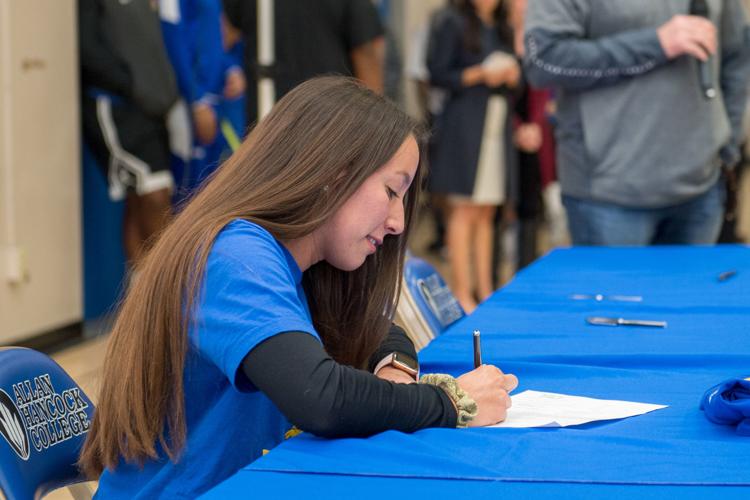 052319 Hancock scholarships 09.jpg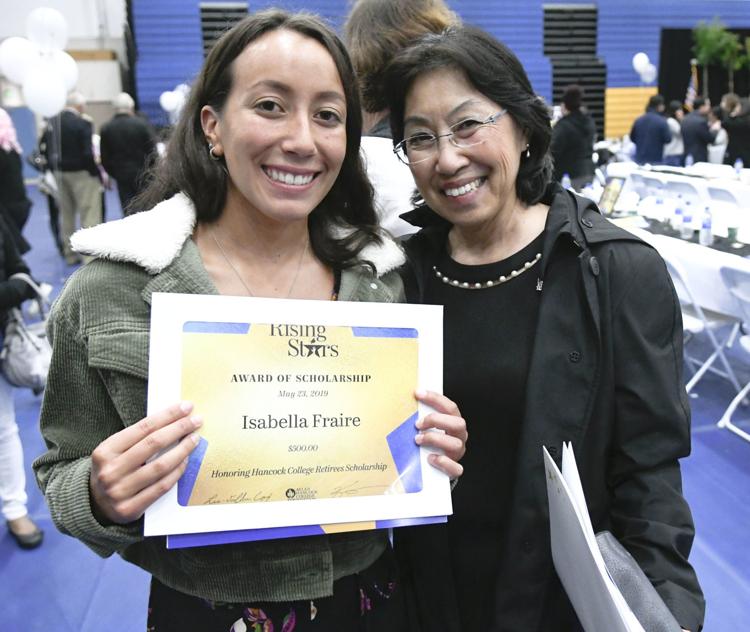 052119 Round Table awards 23.jpg
050819 Izzie Fraire 01.jpg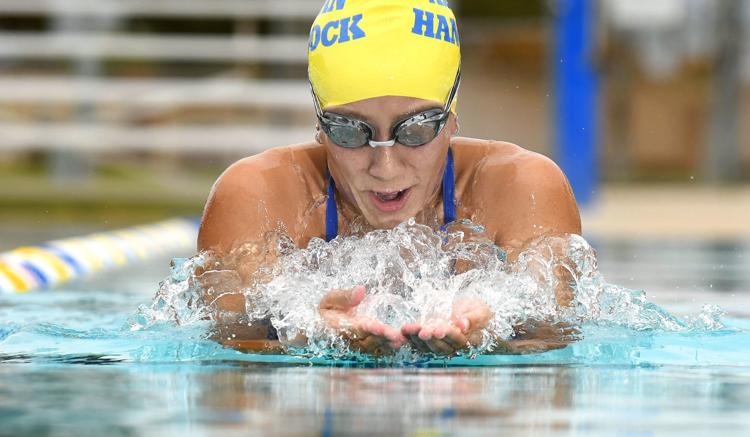 050819 Izzie Fraire 02.jpg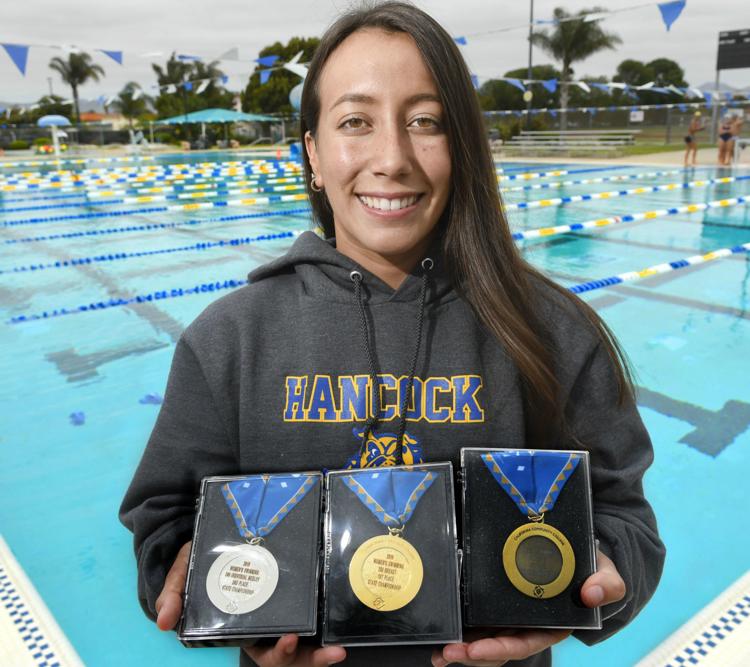 050819 Izzie Fraire 03.jpg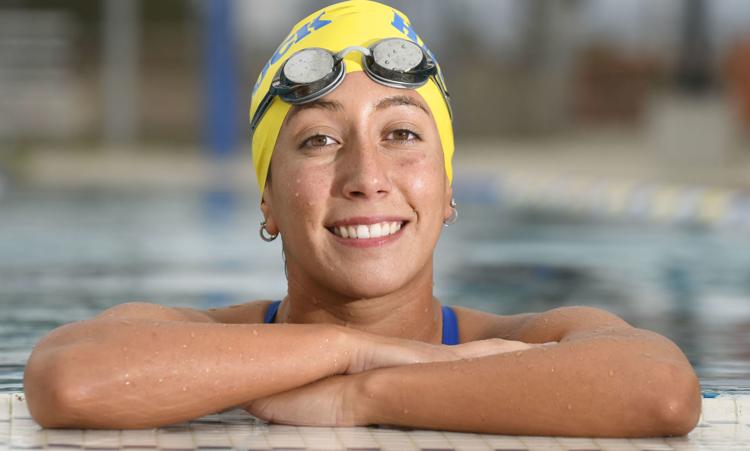 Round Table winners for April 29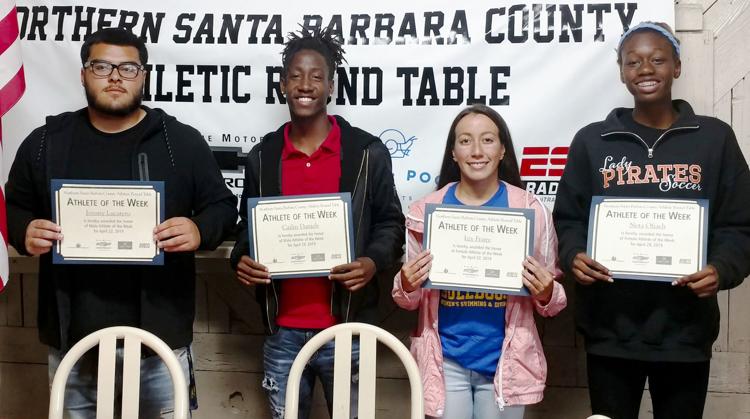 Izzie Fraire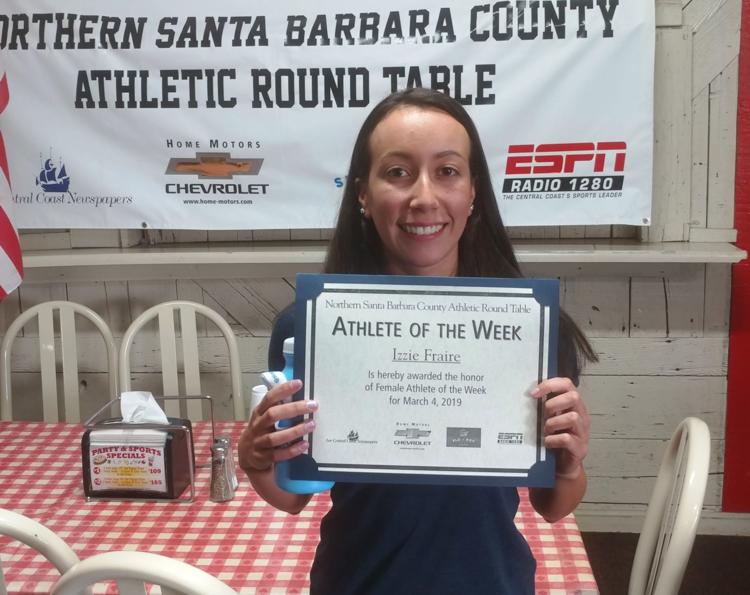 072518 SMSC Izzie 02.JPG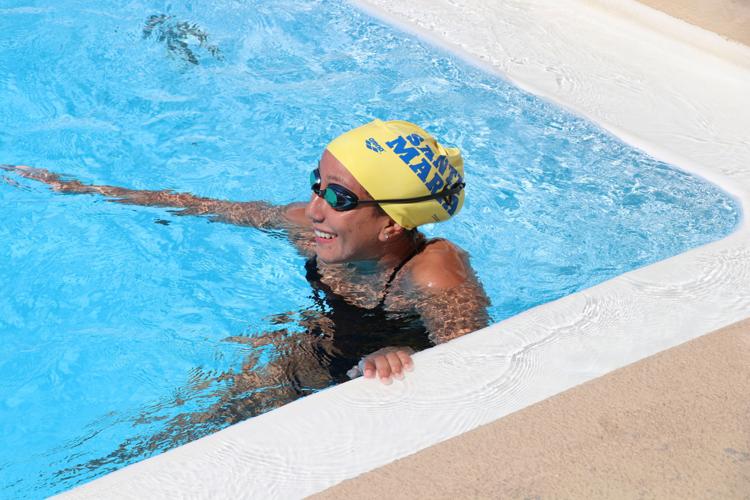 072518 SMSC Izzy Fraire.JPG
SantaMariaSwimClub.jpg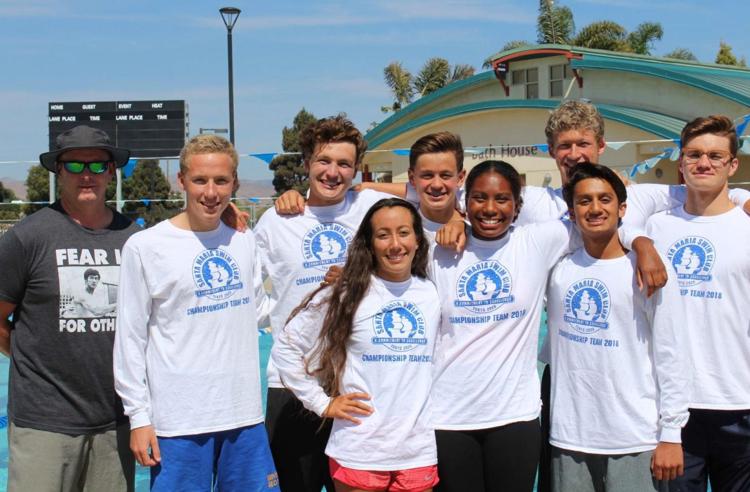 032318 SLO RHS swimming 01.jpg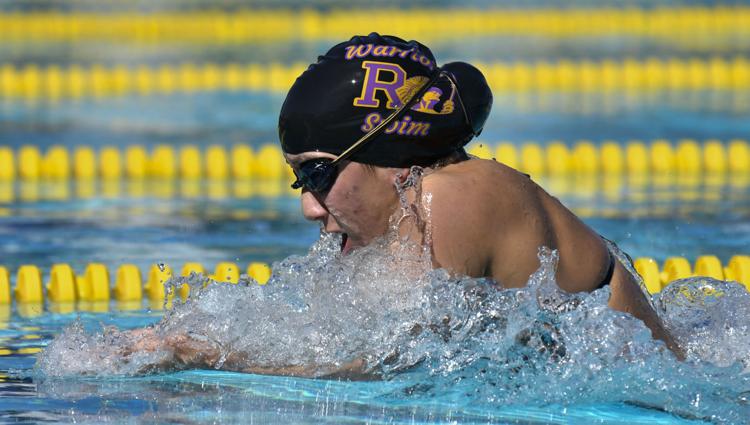 Santa Maria Swim Club members head to Indy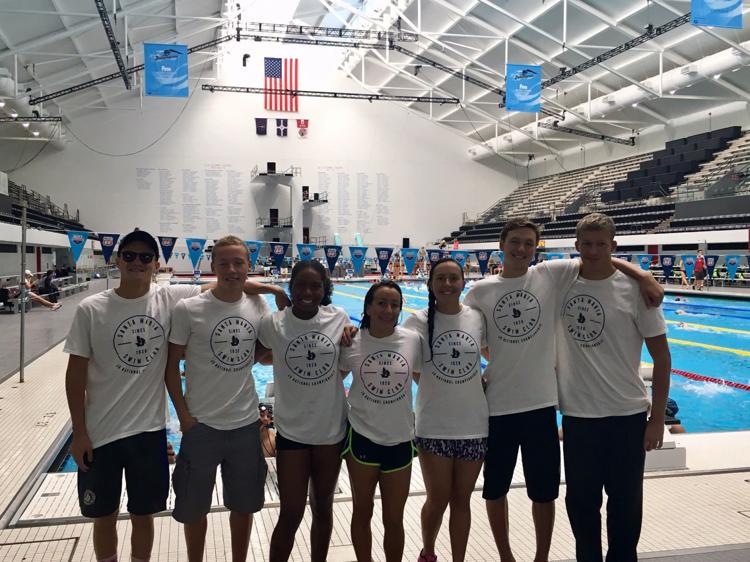 Izzie Fraire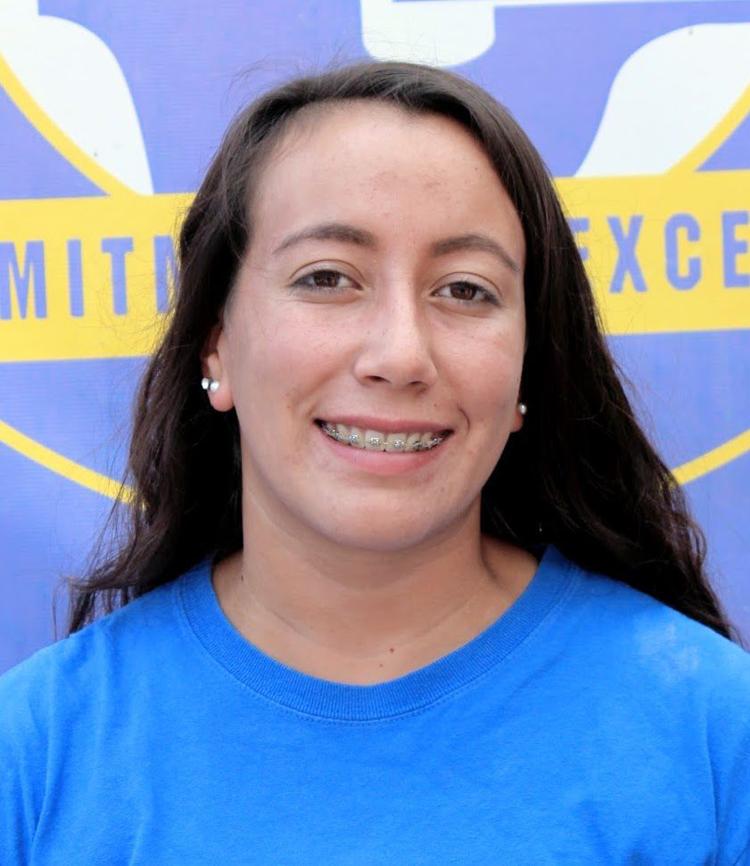 JrNatTeam17.jpg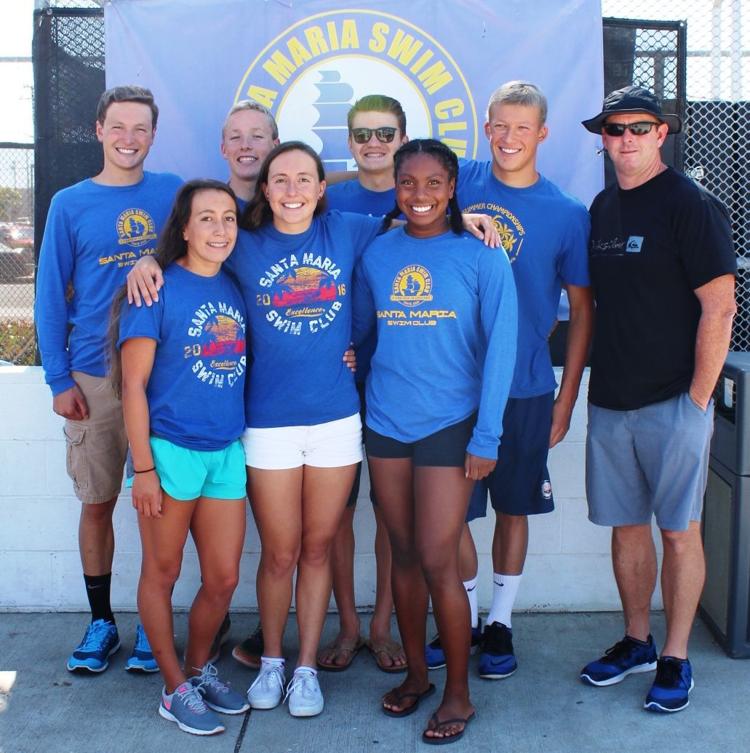 050817 Round Table AoWs.JPG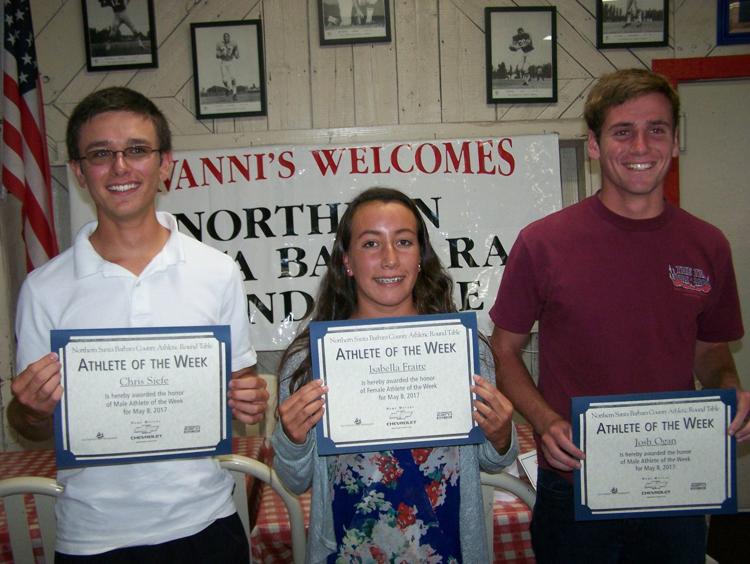 Central Coast Classic Series: We look back at some the biggest games in the area's history
With a little extra time on our hands, we are taking a look into the past of prep sports on the Central Coast. Our sports staff has been going through our archives searching for photos and stories highlighting some of the most pivotal games area teams have played over the last two decades.
You can support the hard work of our local sports team by signing up for a News+ Membership. 
Senior Spotlight Series: Celebrating the area's top senior student-athletes
Our 'Senior Spotlight' series is aimed at highlighting senior student-athletes who have had their final year of high school disrupted by the coronavirus outbreak. The athletes featured here were their school's nominee for Athlete of the Year or Student Athlete of the Year for the Northern Santa Barbara County Athletic Round Table's end-of-year banquet that has been canceled due to the outbreak.
Concerned about COVID-19?
Sign up now to get the most recent coronavirus headlines and other important local and national news sent to your email inbox daily.