Having rediscovered his passion for soccer after two years away from the sport, Maisen Baro was the goalkeeper for the 2019 Hancock College men's soccer team.
He played well enough that, "I played for the South," in the California Community College Athletic Association (CCCAA) Sophomore Showcase in San Jose last December, said Baro.
Now Baro is attending school, and playing soccer, at William Penn University, an intercollegiate NAIA school in Oskaloosa, Iowa. Baro was in goal for the Statesmen when they opened their season Saturday.
Swain was dominant at VCA, using her rare combination of size and skill to power the Lions to Coast Valley League titles and a career-defining CIF Southern Section championship in 2014. 
He said that he received a partial soccer scholarship and enough other financial aid that "just about all of my costs for attending school here are covered."
Baro hopes William Penn, a non-profit, private school located about an hour southeast of Des Moines, will be the next stop on the way to a professional soccer career.
"I really do think I can play at the next level, and I thank God for the ability he has given me to play this game."
Maisen Baro comes from a soccer family (his father, Manuel Baro, has coached the sport for some 20 years), and in 2019, Maisen Baro was in goal for Hancock while his younger brother, freshman Myles, played striker.
Maisen Baro was a Hancock goalie in 2016 after graduating from Righetti High School earlier that year.
"I took 2017 and 2018 off from school to work and save some money," he said. "I was a level 7 shift person at In-N-Out Burger"
During his time away from the game, "I realized my passion for soccer," said Maisen Baro. "It's in my DNA."
Baro is a sports medicine major at William Penn. If a professional soccer career does not pan out for him, Baro wants to give back to his native Santa Maria Valley by starting a non-profit center for children here.
"It would be sports-oriented, but the kids just need teachers to guide them in the direction they need to go, give them the direction to follow their talents and keep them away from gangs," Baro said.
"There is so much talent in (the Santa Maria Valley)."
Baro said he had offers from other schools but chose William Penn because, "I wanted to go somewhere out of state. I wanted a new experience.
"Because of the COVID-19 pandemic, I couldn't take an in-person tour of the campus. I took a virtual tour of the campus, though, and I like it that everything's small so I can focus on my objectives."
Baro said that Statesmen co-coach Youri Dos Santos stayed in touch with him to help him get acclimated to William Penn and, "Being on the team is a great experience. Kids from all over are here."
In the midst of the pandemic, "We all had to take a COVID-19 test before we could go on campus, before we could step on the soccer field," said Baro.
With a campus enrollment that was listed at 1,050 in 2019, William Penn University seemed to be in a good position to hold in-person classes for the 2020 fall semester, and the school has been able to do just that.
"I've been in classes here since Aug. 24," said Baro.
Having done the virtual distance learning thing at Hancock since March, when schools statewide closed because of the pandemic, Baro said he was ready to get back to the classroom.
"The classes are small and we all wear masks, but it's fine.
"I like being able to get a question answered by a professor right away," Baro said. "It's just more efficient."
He said he is well aware that there is winter in Oskaloosa, Baro said. That is one reason he chose to go to William Penn.
"I haven't gotten my winter wardrobe yet, but when winter comes I'll be ready to go," said Baro. "I've never seen snow falling, and I'm looking forward to it."
Photos: Blaine and Alan Johnson went from Sisquoc to NHRA stardom
Santa_Maria_Times_Thu__Aug_14__1969_.jpg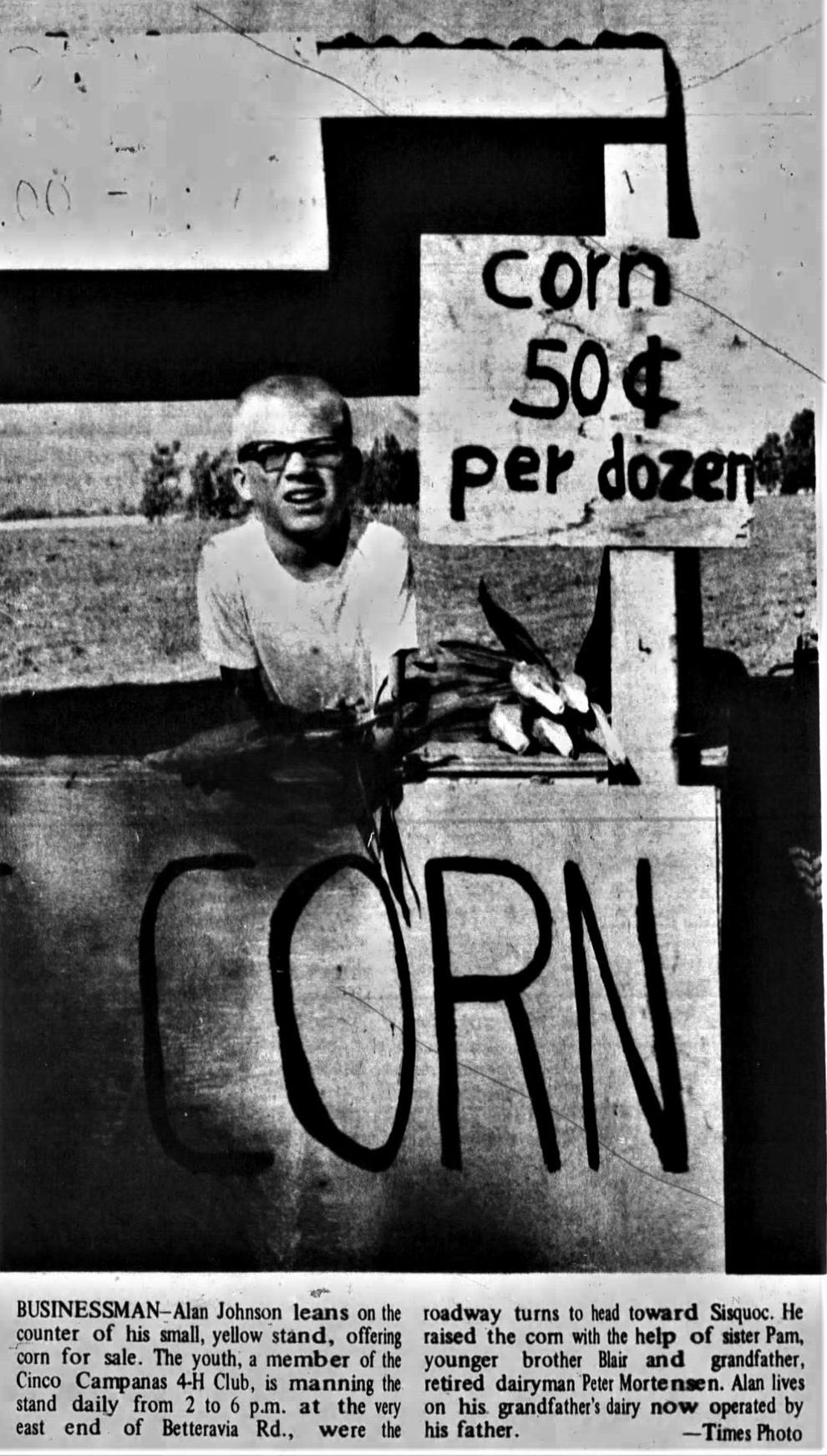 Santa_Maria_Times_Wed__Oct_9__19682_.jpg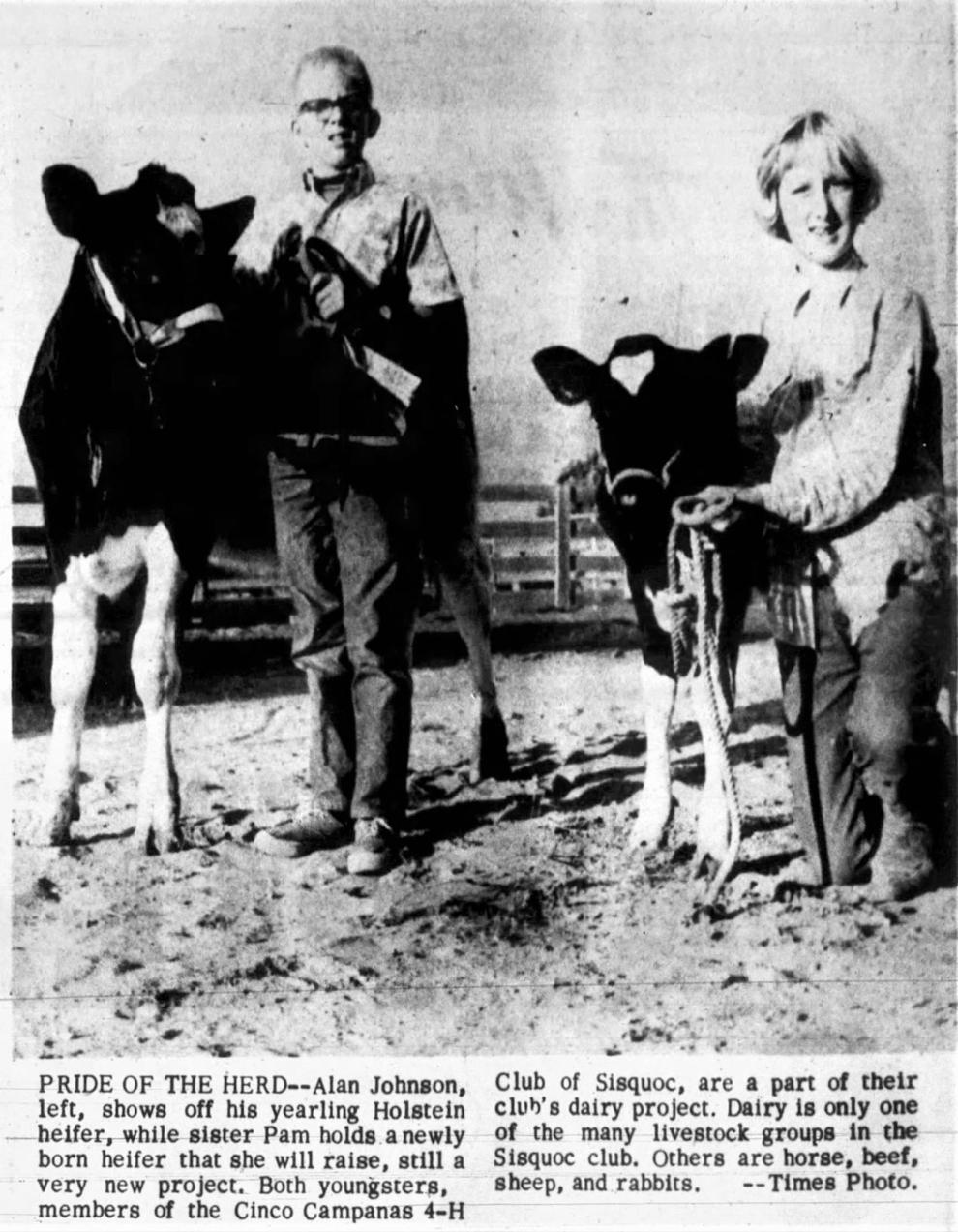 Santa_Maria_Times_Wed__Oct_9__1968_.jpg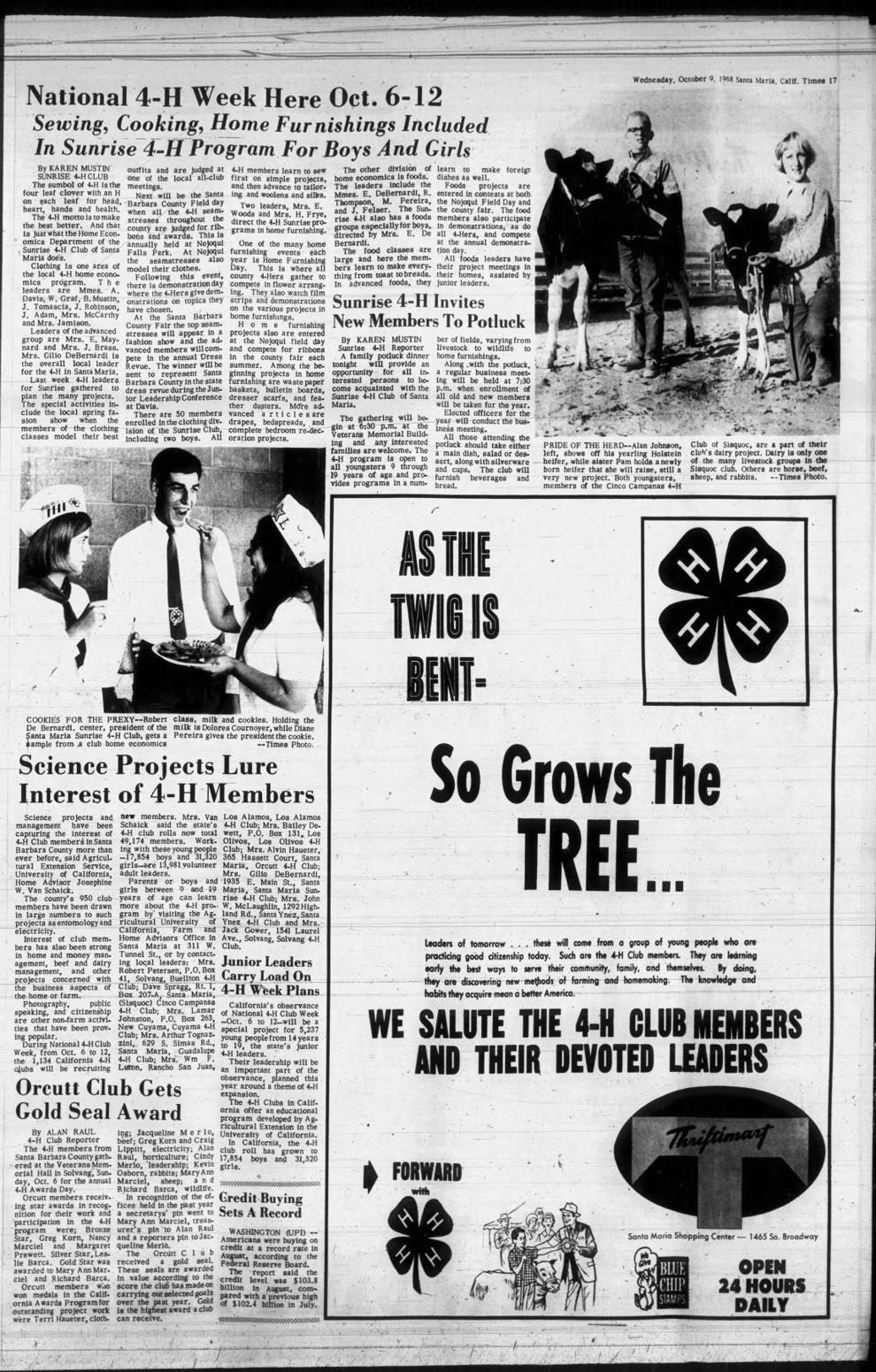 Santa_Maria_Times_Wed__Jul_22__1970_.jpg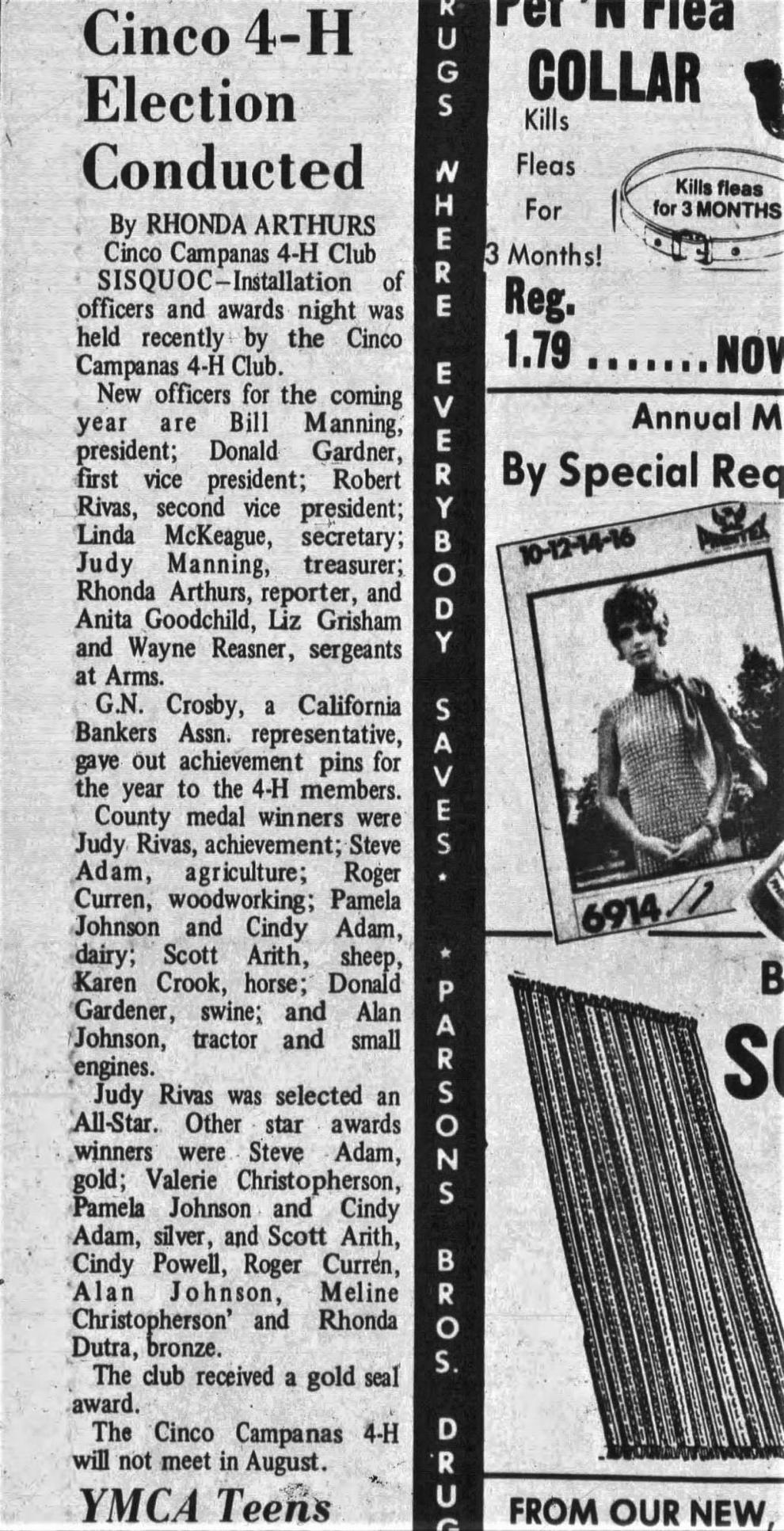 Santa_Maria_Times_Mon__Nov_23__1970_.jpg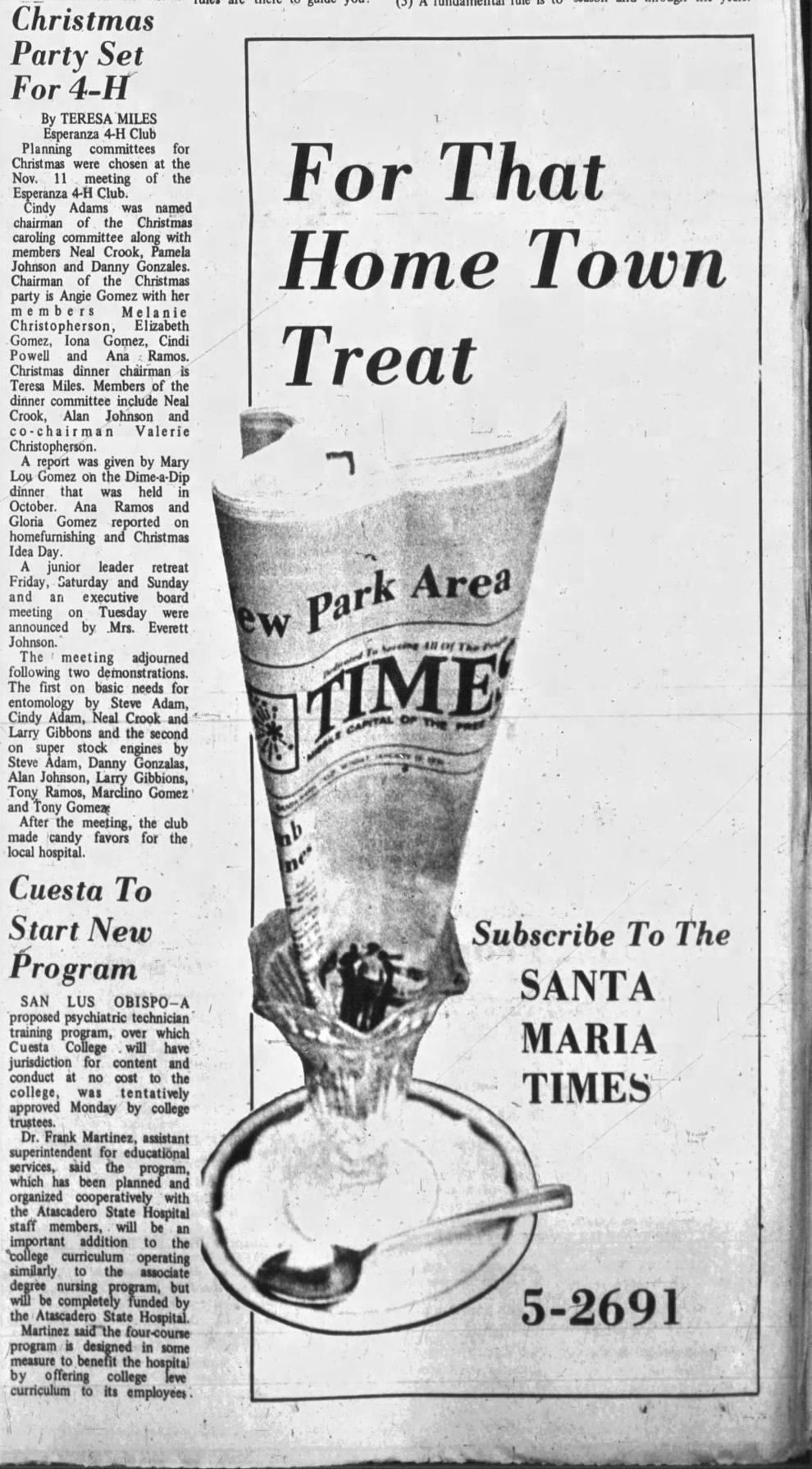 Santa_Maria_Times_Tue__May_25__1971_.jpg
Santa_Maria_Times_Mon__Aug_5__1974_.jpg

Santa_Maria_Times_Wed__Aug_3__1977_.jpg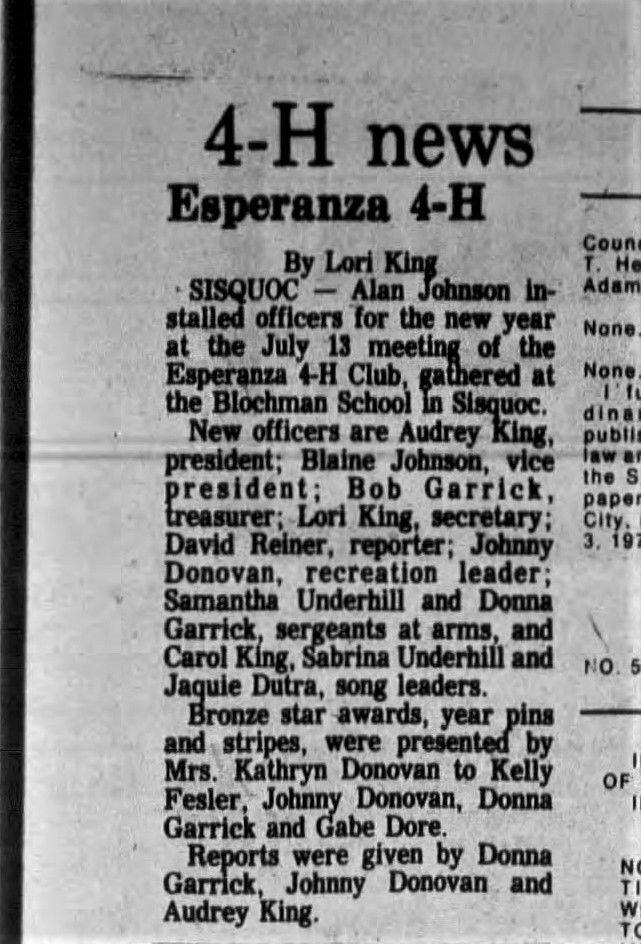 Santa_Maria_Times_Wed__Jun_3__1987_.jpg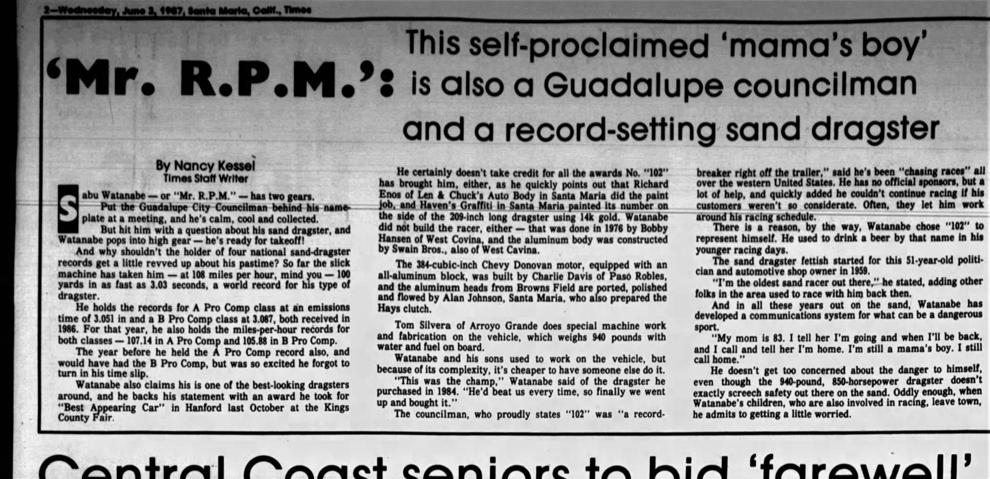 Santa_Maria_Times_Mon__Apr_25__1988_.jpg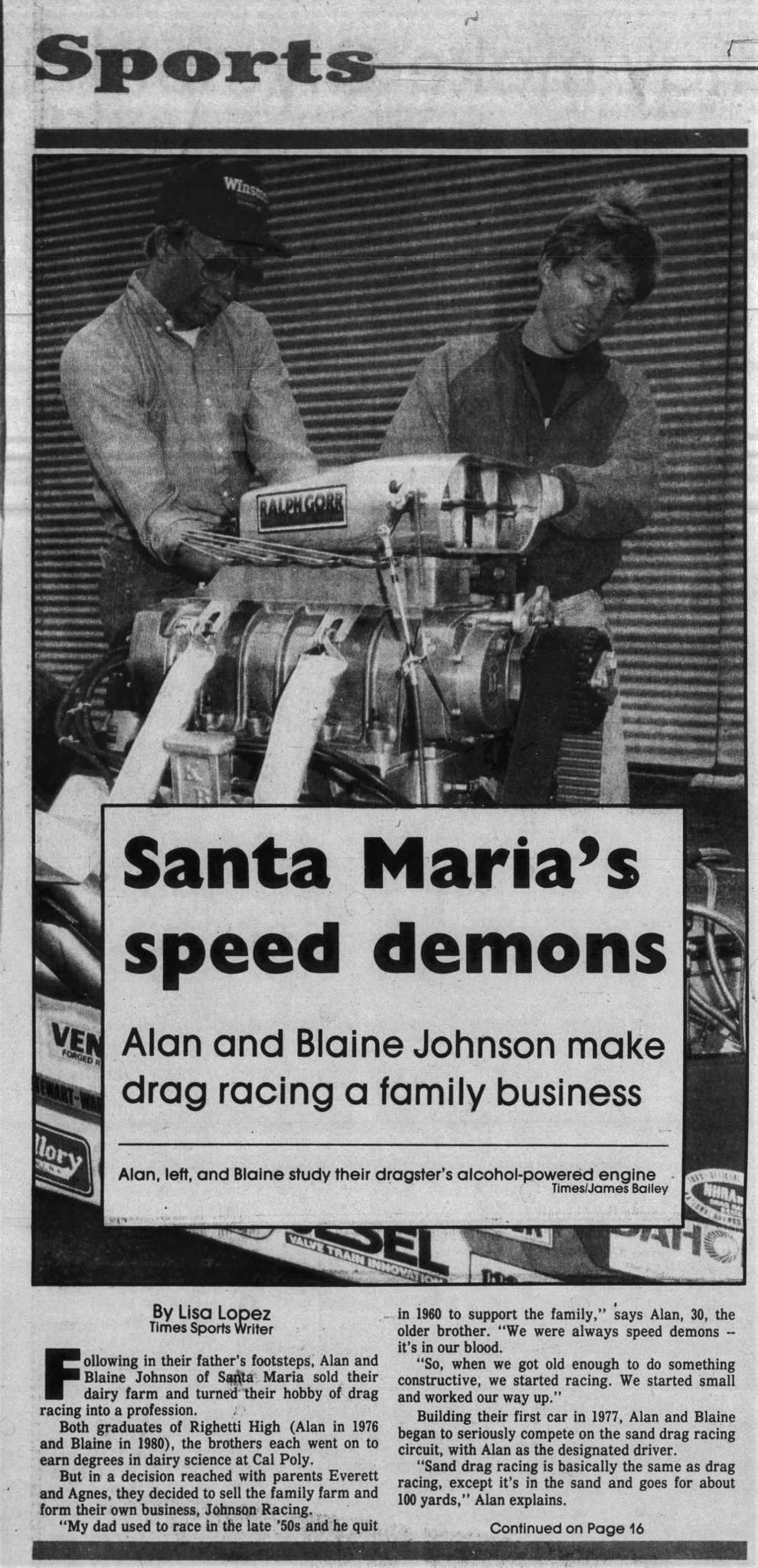 Santa_Maria_Times_Mon__Apr_25__1988_ (2).jpg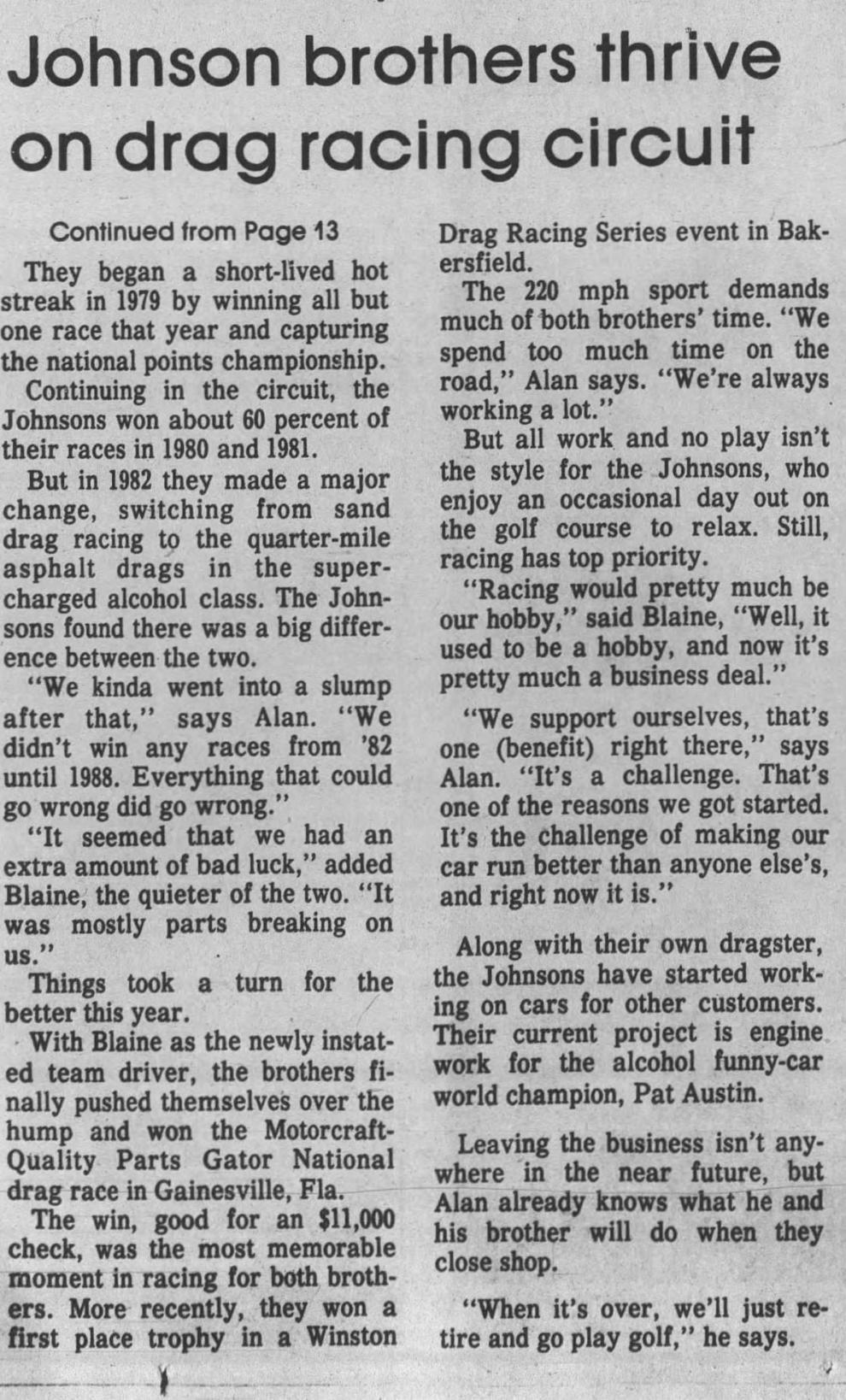 Santa_Maria_Times_Tue__Jan_28__1997_.jpg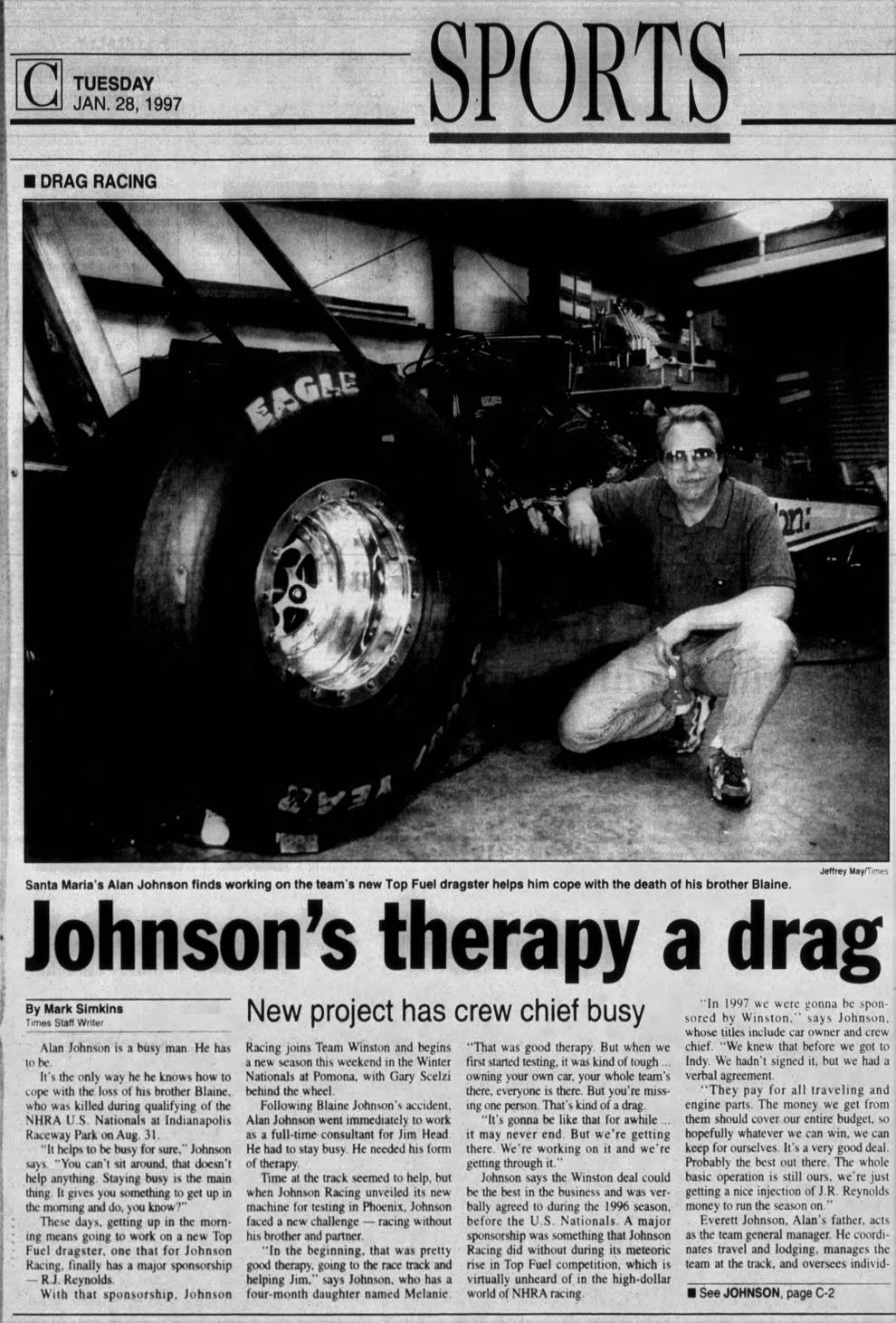 Santa_Maria_Times_Tue__Jan_28__1997_.jpg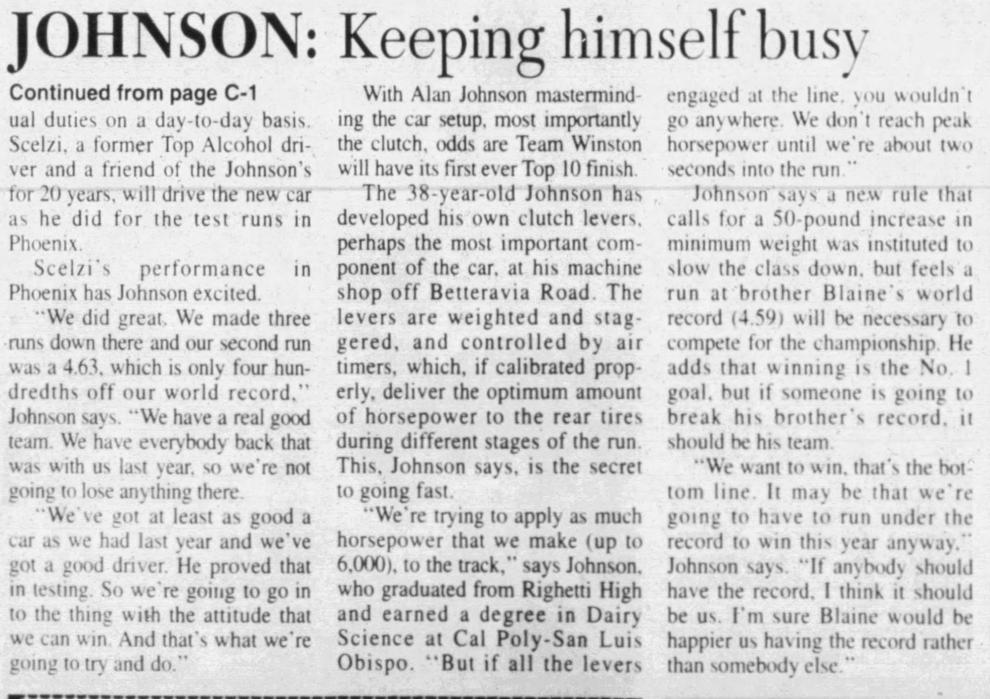 Santa_Maria_Times_Tue__Nov_18__1997_.jpg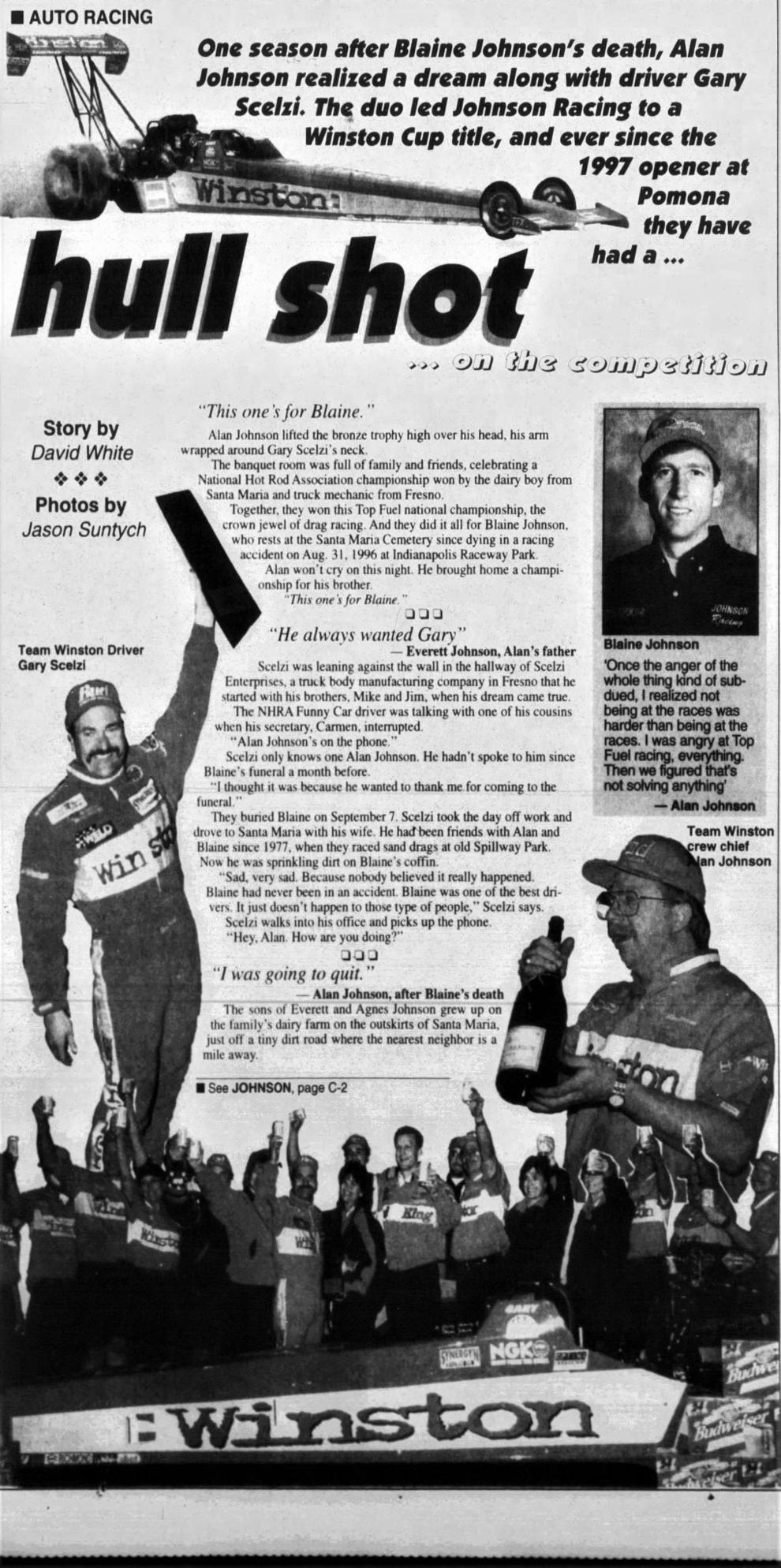 Santa_Maria_Times_Tue__Nov_18__1997_ (1).jpg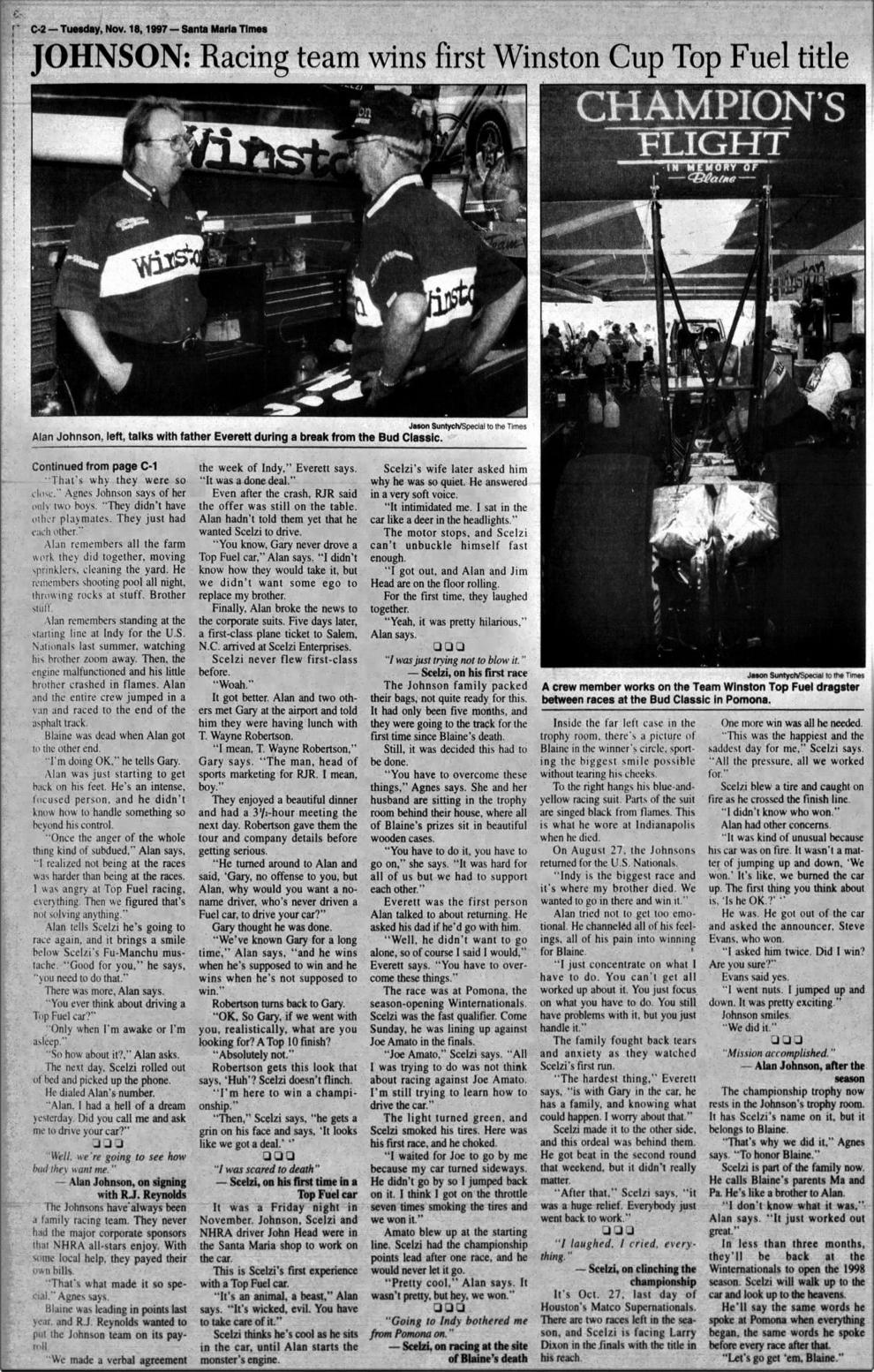 Santa_Maria_Times_Mon__Nov_16__1998_.jpg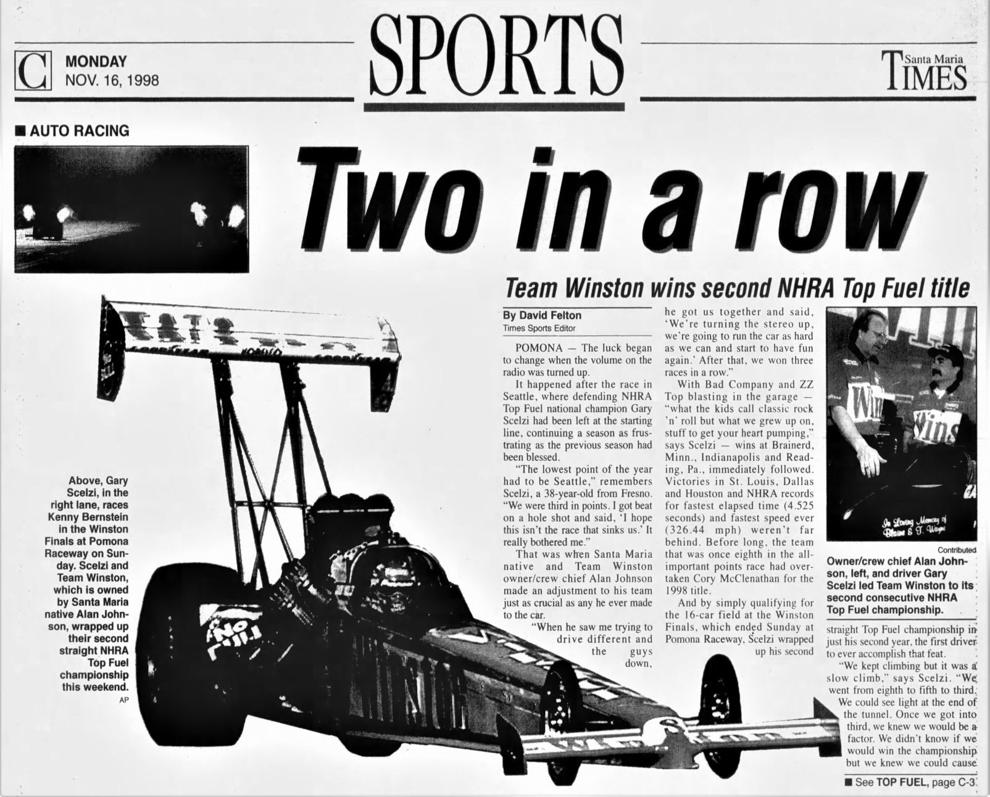 Santa_Maria_Times_Mon__Nov_16__1998_ (1).jpg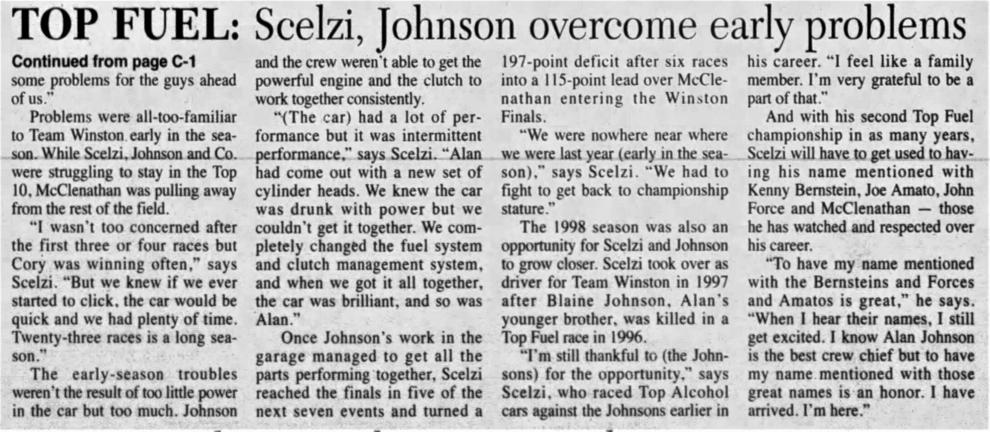 Santa_Maria_Times_Mon__Jun_2__2003_.jpg

Santa_Maria_Times_Mon__Jun_2__2003_.jpg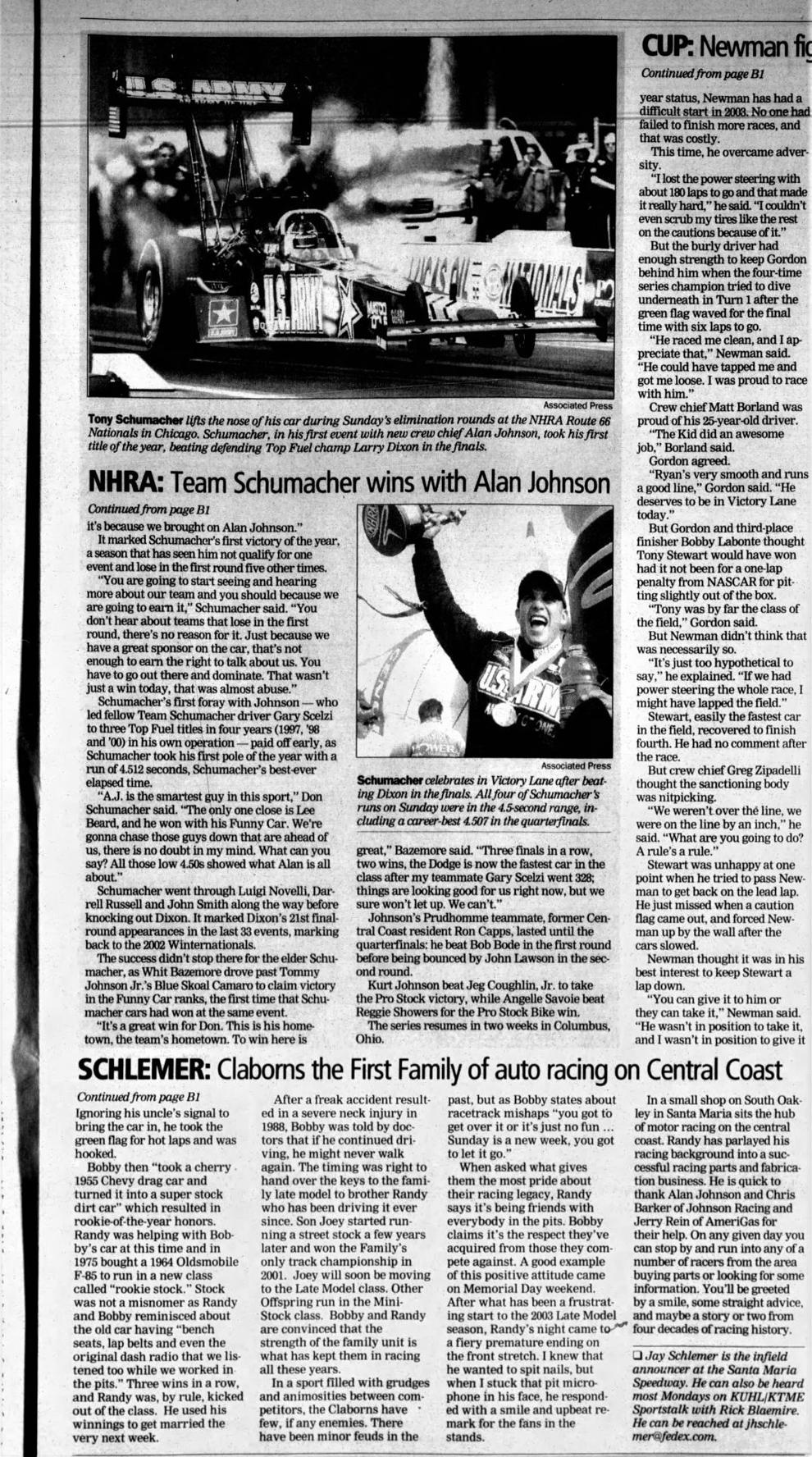 Santa_Maria_Times_Fri__Aug_4__2000_ (1).jpg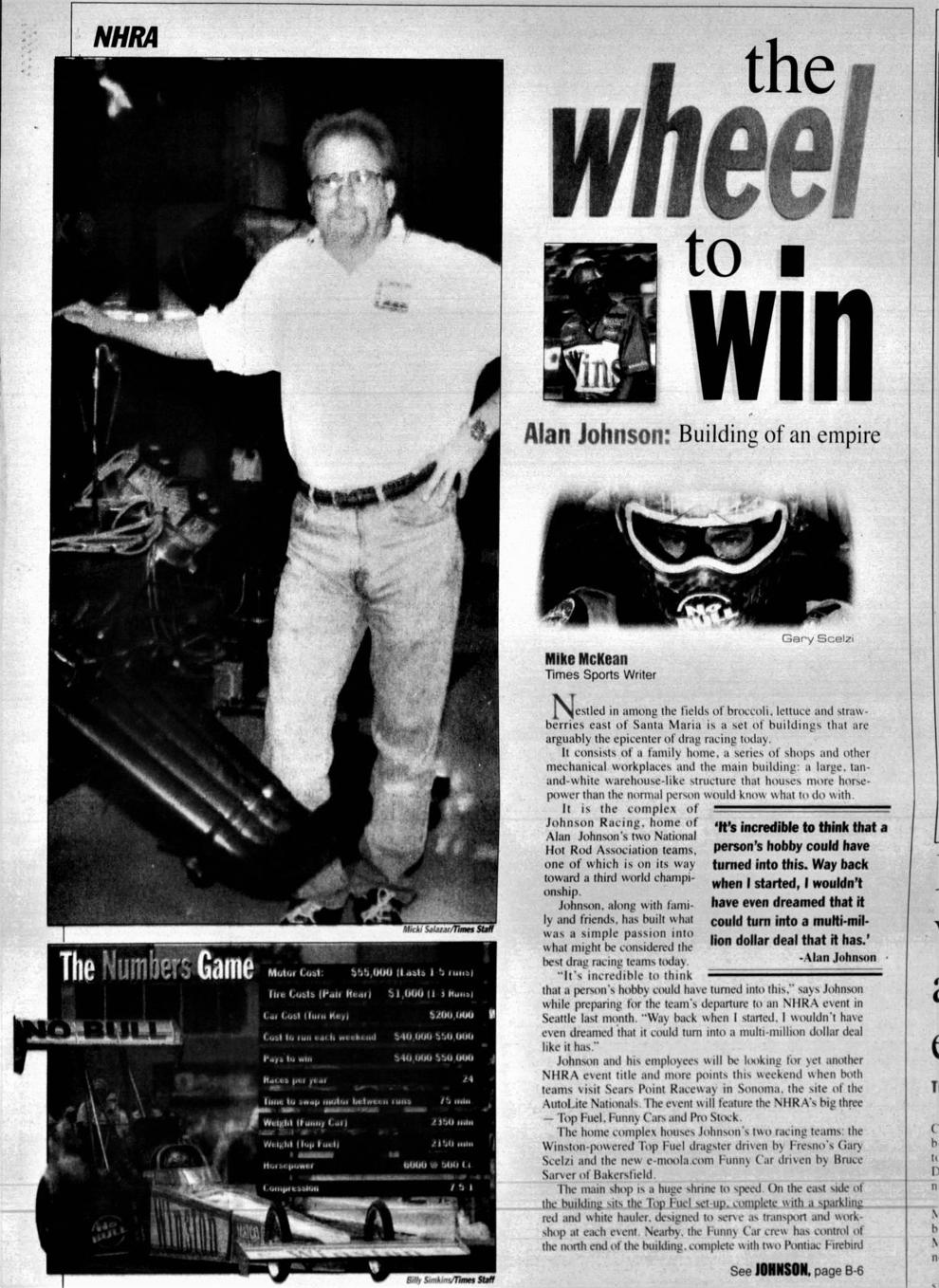 Santa_Maria_Times_Fri__Aug_4__2000_.jpg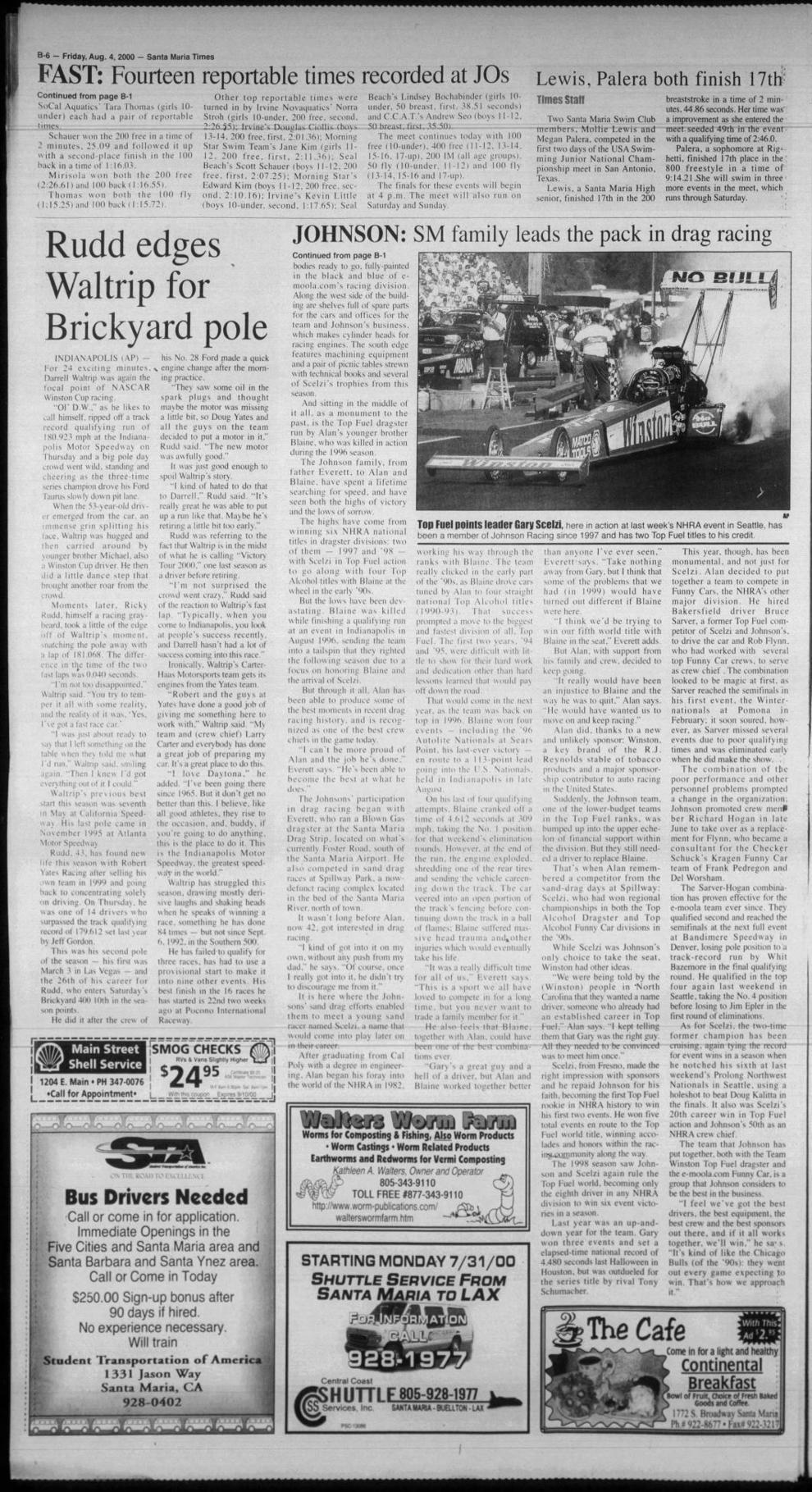 Santa_Maria_Times_Thu__Nov_8__2007_.jpg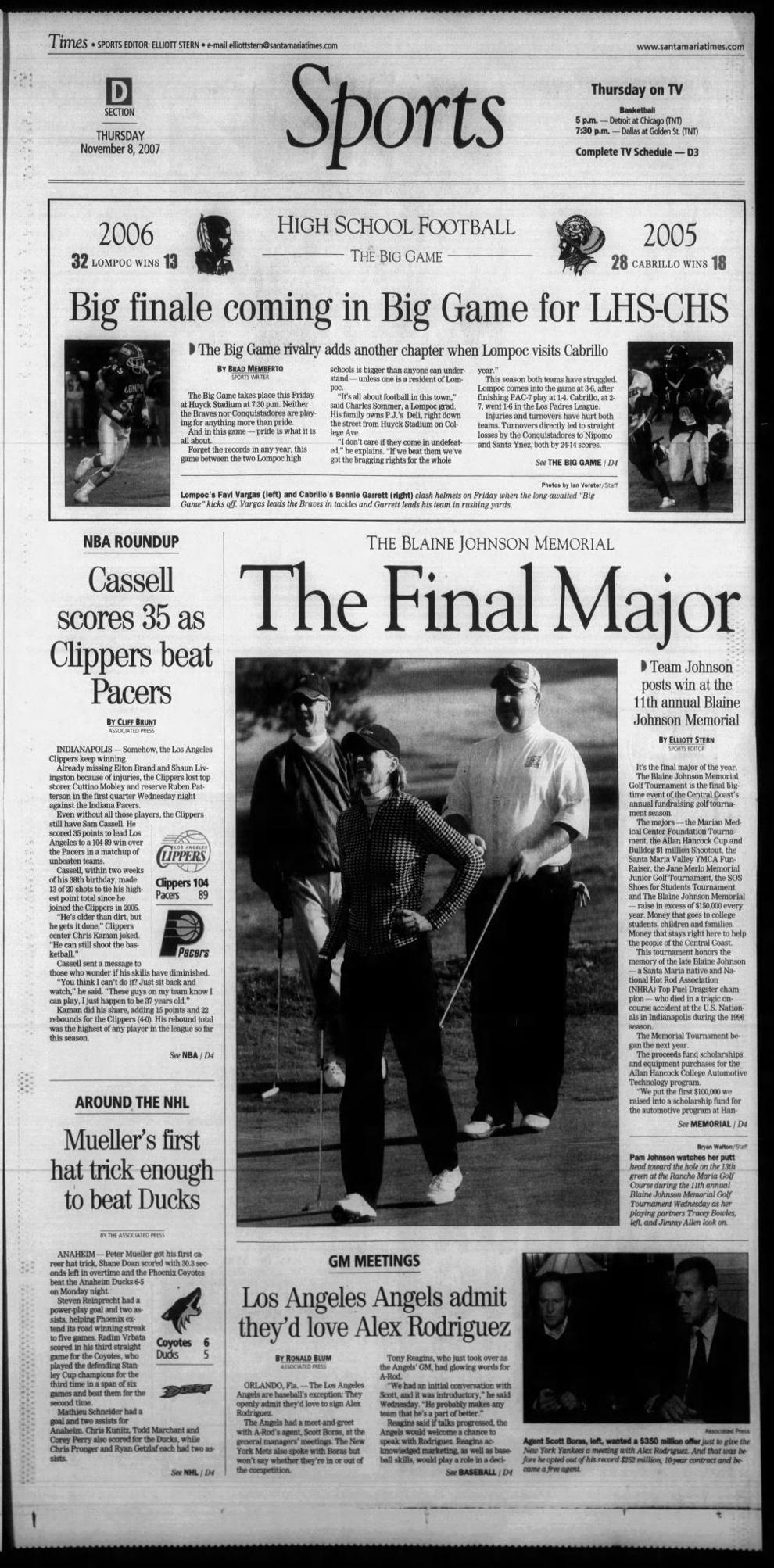 Santa_Maria_Times_Sun__Sep_8__1996_.jpg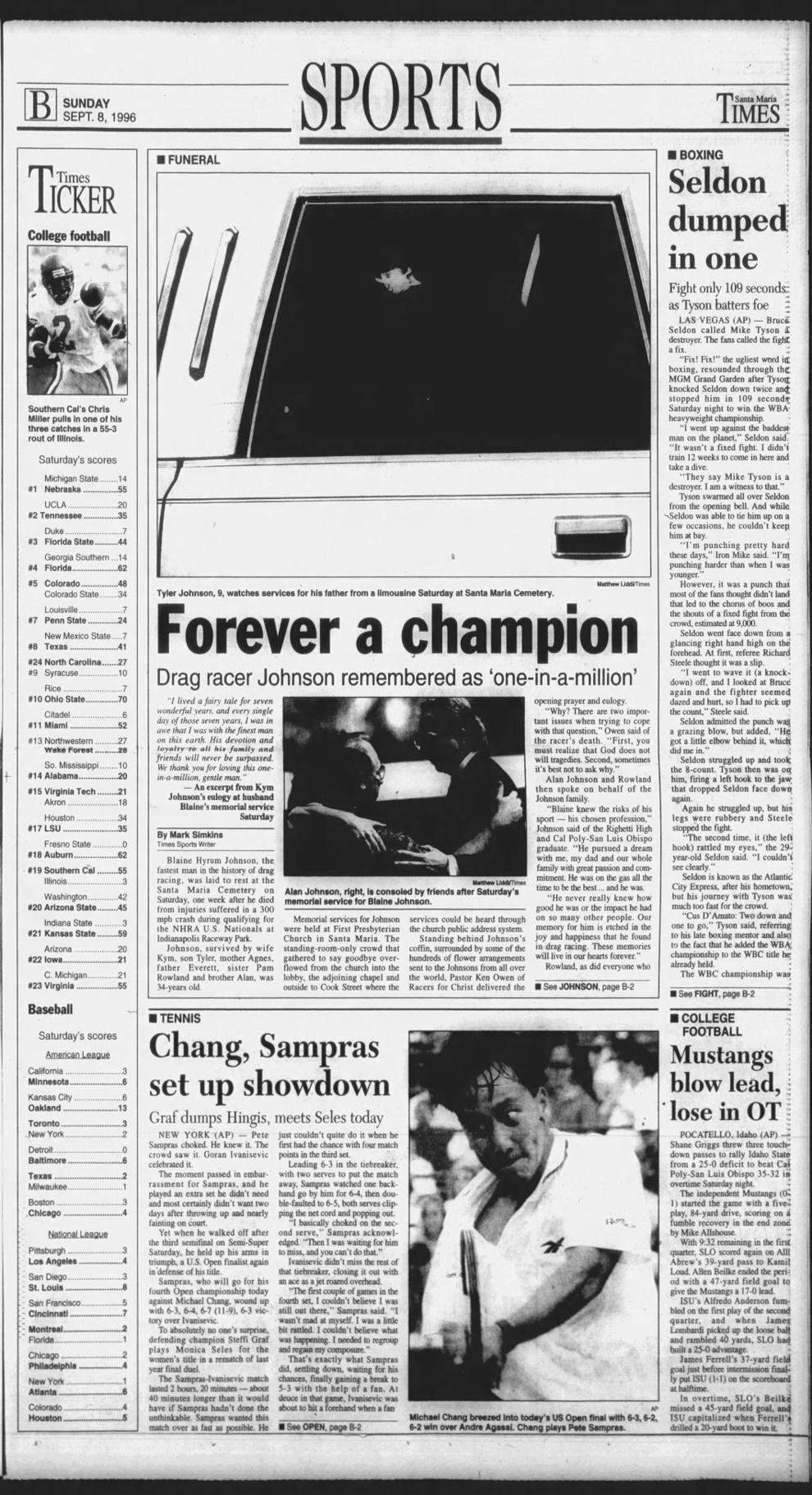 Santa_Maria_Times_Sun__Sep_8__1996_ (1).jpg