Eddie Navarro got the gang back together again Sunday at the Santa Maria Elks Lodge.
Navarro is one of the founders of the Santa Maria Valley Sports History Club and the club teamed up with the Guadalupe Sports Hall of Fame to bring the Santa Maria Valley's rich sports history back to life in a one-day show at the lodge.
"We brought back a number of the Santa Maria Valley's great sports figures from the past," said Navarro. "We haven't had a show in a while and we thought it was important to do this because we've lost some of our old-time stars in the last year."
The Sports History Club and Guadalupe Sports Hall of Fame filled the lodge's banquet hall with sports memorabilia and photos dating back to the 1940s.
"This is beautiful," said John Ventura, a 1957 graduate of Santa Maria High School. "Eddie and the guys have gone the extra step to put this together. This goes back to the '40s and you can see they've put a lot of effort into this. There were a lot of good athletes from around here and this gives young people the chance to be exposed to that history."
Ventura, the father of former Major League Baseball player Robin Ventura, played high school and semi-pro baseball back in the 1950s and '60s.
"I tried out with the Dodgers and made it past the first cut to the second cut," said Ventura. "But that was a far as I got. I pitched in the Santa Maria Little League in 1950, the year it started, and played with Ernie Corral (who made the very first Santa Maria Little League All-Star team) in Little League and later at Santa Maria High."
Corral, Navarro and Al Ramos got the Santa Maria Sports History Club going a few years ago.
They got the idea from Joe Talaugon, one of the founders of Guadalupe's Sports Hall of Fame.
"Joe got it started out in Guadalupe," said Corral. "Al and I thought we should have something like that here in Santa Maria so we called Eddie — we knew he'd be eager to help us — and we got the Sports History Club off the ground. We just took Joe's lead and got the Santa Maria club started."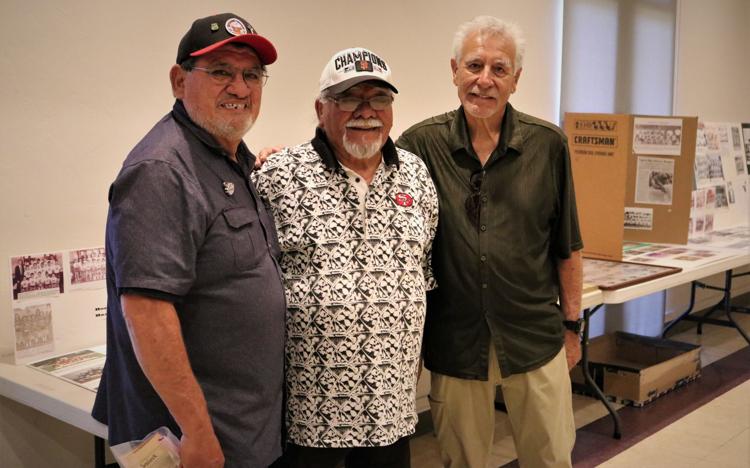 "In 2002, (the late) Mili Acquistapace and I got together and said 'let's start a sports Hall of Fame for Guadalupe,'" said Talaugon. "We had so many outstanding athletes from our city that we thought they should be honored as a way to preserve the city's rich sports history. Eddie, Ernie and Al have the same kind of love for Santa Maria sports history and they got the Santa Maria club off the ground."
More than 100 people strolled through the Elks banquet hall, poring over old newspaper articles, browsing through historic photos and scrapbooks and taking a look at all kinds of historic memorabilia — from old baseball gloves and uniforms to team jackets and trophies.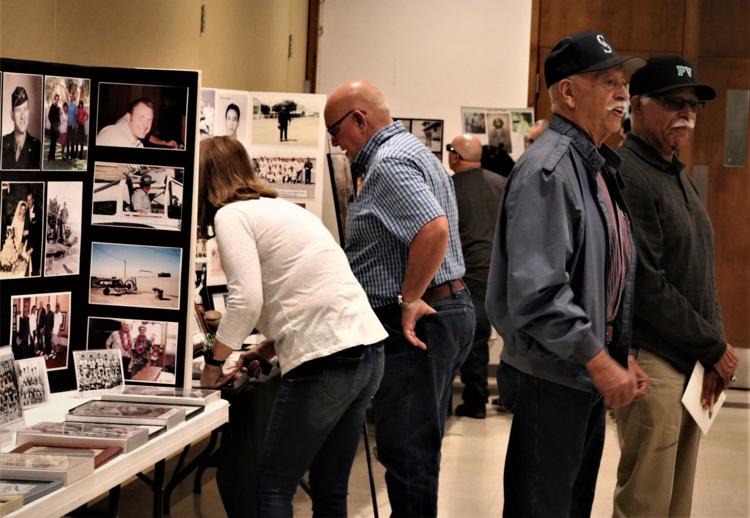 You have free articles remaining.
Items highlighted the past glories of the local little leagues, high schools and semi-pro baseball among the hundreds of items on display.
"We've got some items from Santa Maria High School's first CIF basketball championship — the 1957 team that starred the great John Rudometkin," said Navarro. "And this is the 50th anniversary of Santa Maria High's second CIF basketball team that starred Steve Patterson."
The late Clarence "Scoop" Nunes is another valley legend, leading the Santa Maria Indians semi-pro baseball team for nearly 50 years.
"We have an Indians display that features Scoop's 1982 National Championship jacket," said Navarro. "There's baseball, football, wrestling, boxing, swimming — really all the sports."
The day also featured living history as many of the people who make up the valley's rich sports history came out to check out the displays and talk about the good old days.
"This gives us the chance to teach the next generation about the special history sports has in the area," said John Lizalde, a 1967 graduate of Righetti High School. Lizalde played baseball and football for the Warriors before heading off to college, first at Hancock and then on a full athletic scholarship to Gonzaga.
"I also had a short stint in the Dodgers' organization. This gives us the chance to teach the kids about the respect we all have for sports," Lizalde said. "Sports also helps you make lifelong friends. I'm still in touch with my old high school and college teammates."
"These guys love to come out to meet people and share their stories," said Navarro. "I want everyone to know about our sports history, especially the kids. I want the kids to learn about this and have pride in the history of their hometown. Hopefully, it will light a spark that will fire a lifelong interest. I tell the kids who play Babe Ruth that 20 years from now there will be kids looking at your pictures."
The Santa Maria Sports History Club is looking for a permanent home.
"We're like nomads," said Navarro. "We'll set up our display wherever we can but our long-term goal is to find a permanent location so that we can display our entire collection. We only brought out about half of what we have today."
Meanwhile, Guadalupe's Sports Hall of Fame is about to get a new home.
"We're having a groundbreaking on Thursday, July 25," said Talaugon. "We'll be building a new Hall of Fame at 1045 Guadalupe St."
The group is planning a special ceremony from 11 a.m. until 2 p.m. with the official groundbreaking at 11:30 a.m. next week in Guadalupe.