Hancock College has its head coach for the school's young rodeo team.
Los Alamos' Karla Sanchez was just named the team's first head coach, taking over for Tony Branquinho, the Los Olivos (formerly Los Alamos) cowboy and rancher who had been the team's adviser since its inception in February of 2019.
"She's come in like a hurricane — taking over, taking charge since she took over the team at the beginning of the month," said Erin Krier, the head of Hancock's Agriculture Department, and the faculty adviser to the rodeo program. "She's so enthusiastic. It's very refreshing."
"It's funny how all this came about," said Jim Glines, the Chairman of the Board of the Community Bank of Santa Maria and one of the prime supporters of the Hancock rodeo team. "I talked to Karla about the job last summer but she had so much going on. When I got in touch with her a couple weeks ago, everything fell into place. She's an answer to a prayer."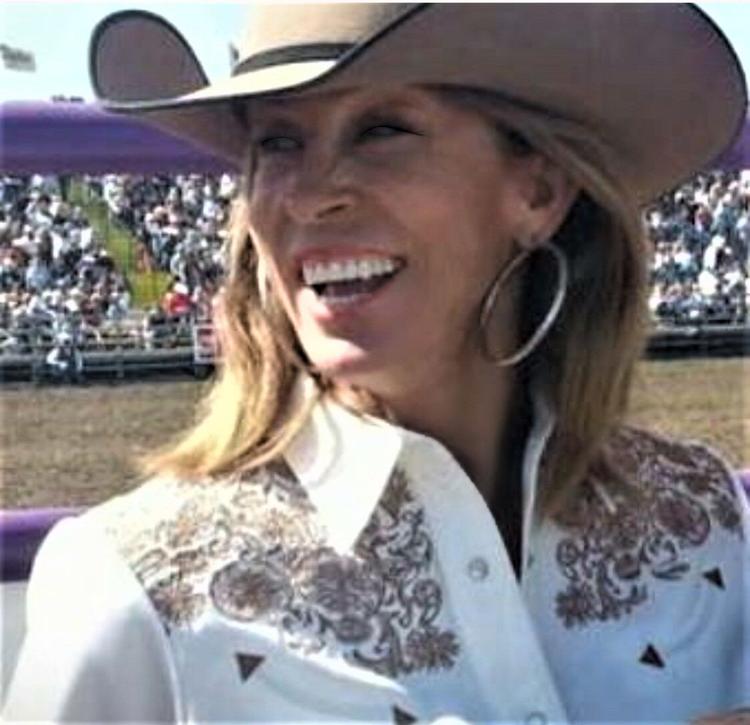 Sanchez, 62, is an extremely busy woman.
A Gold Card member of the Women's Professional Rodeo Association (WPRA), Sanchez competes in barrel racing on the WPRA's California Circuit, is a spokeswoman for the WPRA and the Cactus Brands (Resistol Hats and Cactus Brand ropes and saddles) and is a state brand inspector.
Sanchez is also a regular barrel racer at the Santa Maria Elks Rodeo and plans to return again this year.
"This is the coolest job ever," Sanchez said on Friday just before she headed off to compete in a barrel racing jackpot in King City. "I've been teaching barrel racing for a long while, from beginners up to the pros.
"I was thrilled when this opportunity came around. I said 'This is my job. It is what I have to be doing at this time in my life.'"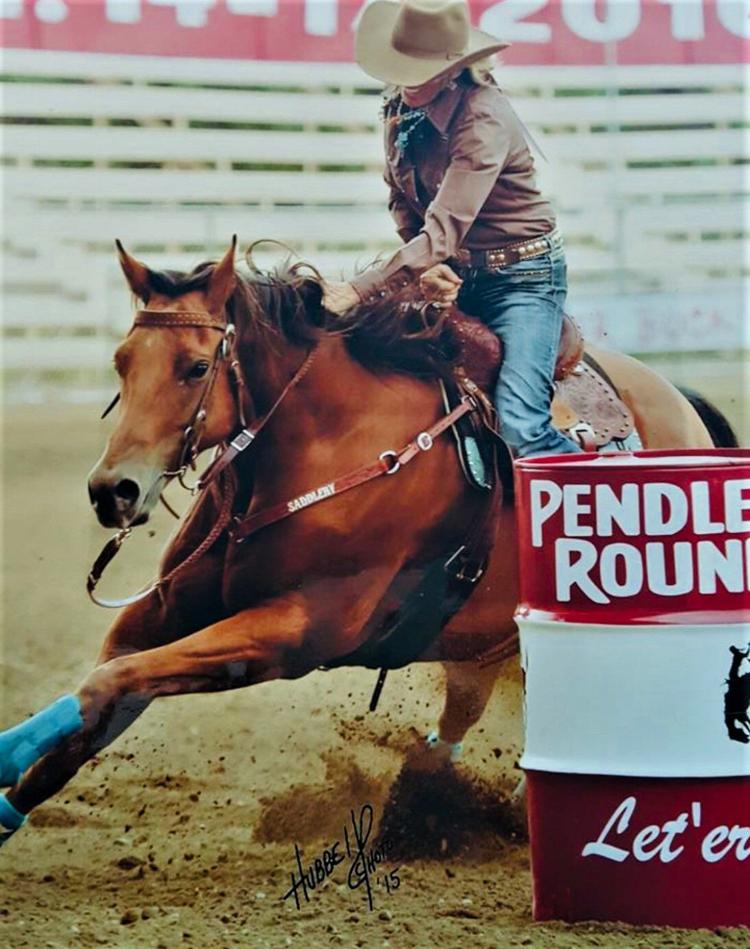 "She's a dandy — just very, very good," Glines. "She's just who we were looking for. Her honesty and integrity will be an example to the team. She's good with kids. She'll be a great coach and teacher. When the kids see how well her method works, it takes them to a new level."
The Hancock rodeo team currently has seven members.
"Only four of them have their NIRA cards (National Intercollegiate Rodeo Association) which allows them to compete in college rodeo," said Krier. "Karla has lots of connections that will help us bring in talent to increase the numbers of competitors and allow us to compete in more events."
The team practices three days a week at a small private arena in Nipomo.
"We're hoping we can get a permanent home in Santa Maria, one with roping chutes and bucking chutes," said Sanchez. "We're getting a lot of community support.
"We're also working with Ben Londo, the head coach (and PRCA California Circuit saddle bronc rider) of Cal Poly's rodeo team. They have better facilities. I'm helping out with his barrel racers and he's working with our rough stock riders. With Cal Poly and Cuesta, we're working to improve all three teams build bigger and better programs. But we're still competitors and we're still working to get out team to the (NIRA) Western Finals."
All three teams are heading to the Clovis Rodeo Grounds on March 6-7 for the Fresno State Bulldoggers College Rodeo.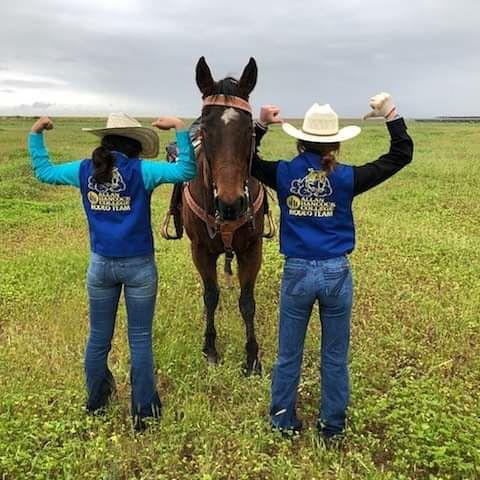 For Hancock, it will be the first rodeo of the year.
"There's a need for this," said Sanchez. "The sport is growing rapidly — more money, more sponsors, more TV exposure.
"There's a huge focus on youth, from youth rodeo to high school and college. Back when I was in high school, not much was offered. That's finally changing for the better and I'm thrilled to be a part of it."
For more information, visit the Allan Hancock College Rodeo Team Facebook page @ahcrodeoteam.
Hancock College's rodeo team got a big boost from Hancock Boosters on Saturday night — a nea…
Hancock College's fledgling rodeo program is growing.
Be the first to know
Get local news delivered to your inbox!