Santa Monica College had nine touchdowns all year going into this one, and the Hancock defense made sure that total stayed at nine Saturday.
The Bulldogs' 26 was the farthest the Corsairs got in a pretty quick Pacific League game that Hancock won 27-0 at Hancock in under two hours, 30 minutes.
Hancock moved to 5-2, 2-0 after shutting out Santa Monica for the second straight year. The Bulldogs won 52-0 at Santa Monica in 2018. Saturday marked the second time this year the Bulldogs did not allow a touchdown.
The Bulldogs have given up four touchdowns total in their last three games.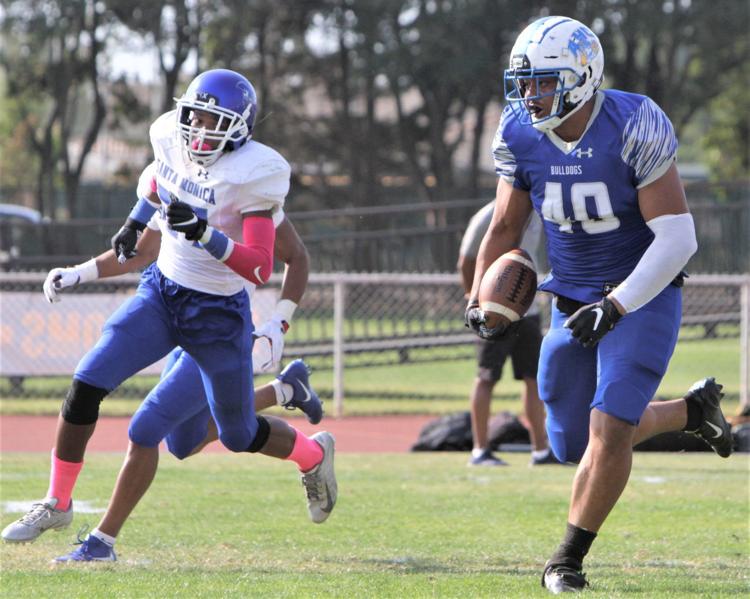 The defending two-time Pacific League champs have won three straight. The Bulldogs have not lost a league game since 2016. Their Pacific League winning streak reached 13 games Saturday.
The Corsairs, who often showed a typically tough defense but whose offense struggled even more than usual — five first downs, 98 yards of total offense — dropped to 2-5, 0-2.
"We prepared for them just like we did for any other team," said Hancock linebacker Honus Wagner who, along with fellow 'backer Richard Goldhammer, helped lead a ball-hawking Hancock defense that throttled the Corsairs.
"We watched a lot of film on 'em."
A block in the back foul wiped out what would have been the Corsairs' biggest play, a short pass that Trevontal Thompson turned into a would-be 74-yard gain to the Hancock 5 early in the second half.
Pacific League rushing leader DJ Whitmill was averaging 106 yards a game going in. He bettered that Saturday, with 127 yards and a touchdown. That one came on a tackle-busting 27-yard run in the first quarter on the first possession of the game.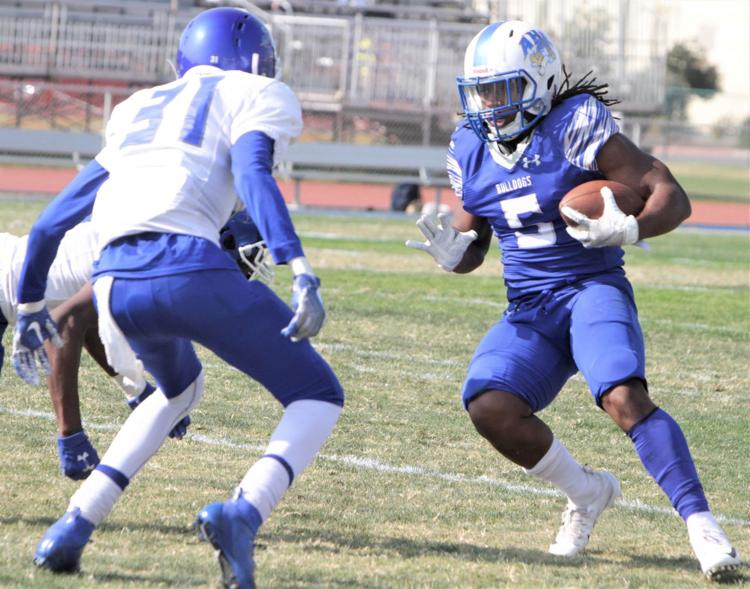 Whitmill has made a habit of getting yards after contact — and often running through SOLID contact — this year.
"I put in a lot of time in the weight room," said Whitmill. "The weight room is big. It drives a lot of your success."
Wagner said, "He puts the headphones on (in the weight room) and he goes to work."
Hancock coach Kris Dutra said, "(Whitmill) has been breaking a lot of tackles when he gets to the second line (at least five yards past the line of scrimmage).
"When the receivers are downfield blocking that really helps too, and their have been a couple of games where the receivers have done a really good job of that."
Cornerback Alexander Zaragoza helped lead a Corsairs defense that contained the Bulldogs most of the rest the first half. The Hancock offense failed twice in the red zone before intermission.
However, after scoring on the first possession of the first half, the Bulldogs scored on their last one. Tight end Jerome Afe took Matt Garcia's pass at the Corsairs 20, and the 6-4, 260-pounder out-ran the pursuit to complete a 34-yard scoring play 20 seconds before the end of the half.
As they did against a pretty good Pasadena defense last week, the Bulldogs seemed to wear down a pretty good Santa Monica defense in the second half with their running game.
Eddie Battle broke a 48-yard run off right tackle for a score on Hancock's first play of the second half. Maurice Smith finished a 99-yard drive with a one-yard touchdown run later.
"With the way our line blocks, we're going to wear you down with the running game eventually," said Whitmill.
"You might stop us on first down, but we're eventually going to get the chains moving."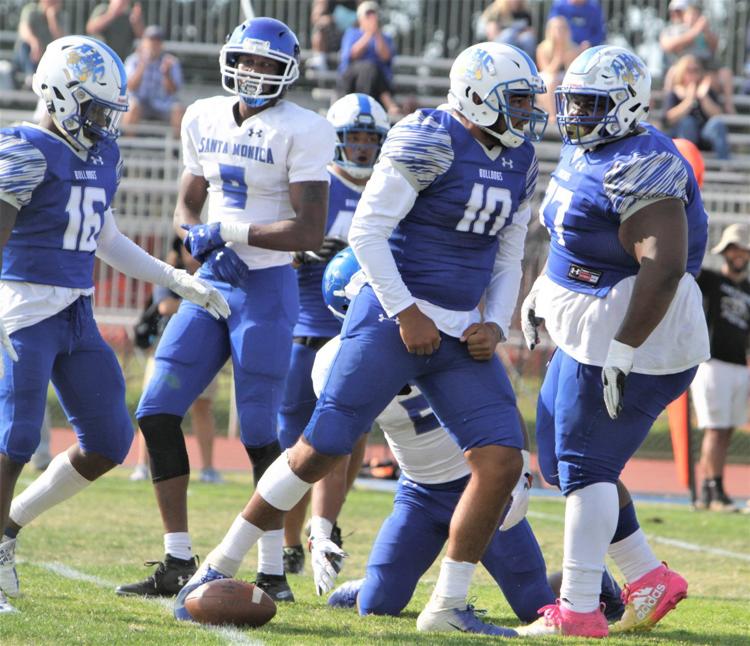 Battle ran for 99 yards and the Bulldogs rushed for 346 as a team. Garcia was 6-for-11 passing for 104 yards, with one touchdown pass and one interception.
Hancock kickoff man Cade England had another big day. Three of his five kickoffs went for touchbacks.
After a petty clean first half, things got chippy between the teams in the second, with both incurring major fouls. There was no post-game handshake between the teams, though the coaches did shake hands.
Hancock will play at county rival Santa Barbara City College at 1 p.m. next Saturday.
"We can't stop now," said Wagner. "We've got to keep working, keep preparing."
102619AHC06.JPG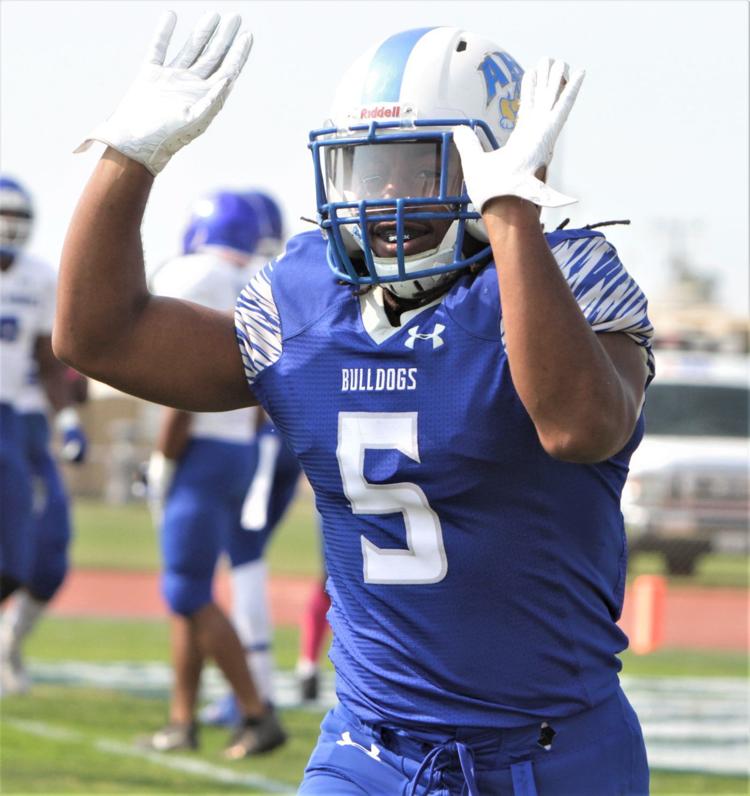 102619AHC01.JPG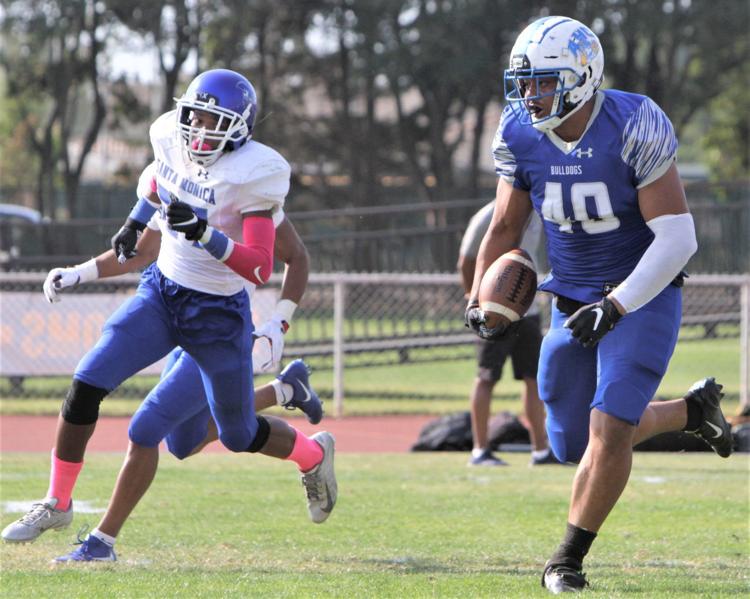 102619AHC02.JPG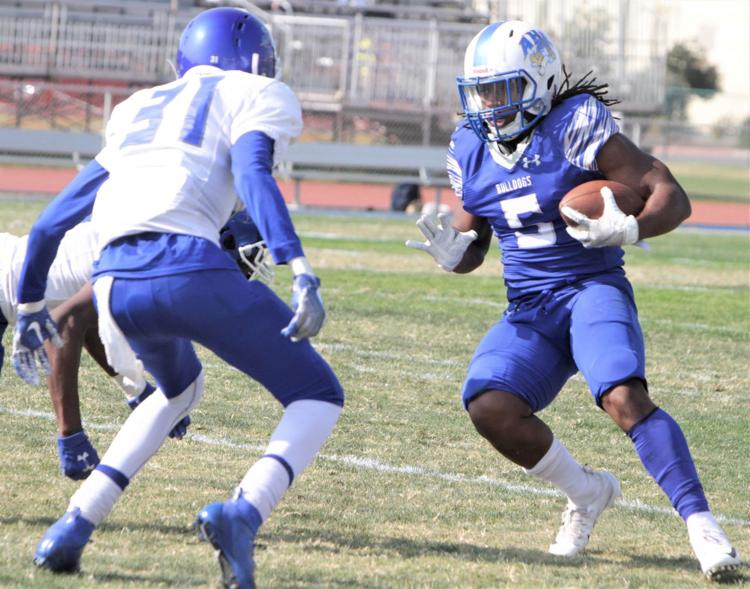 102619AHC03.JPG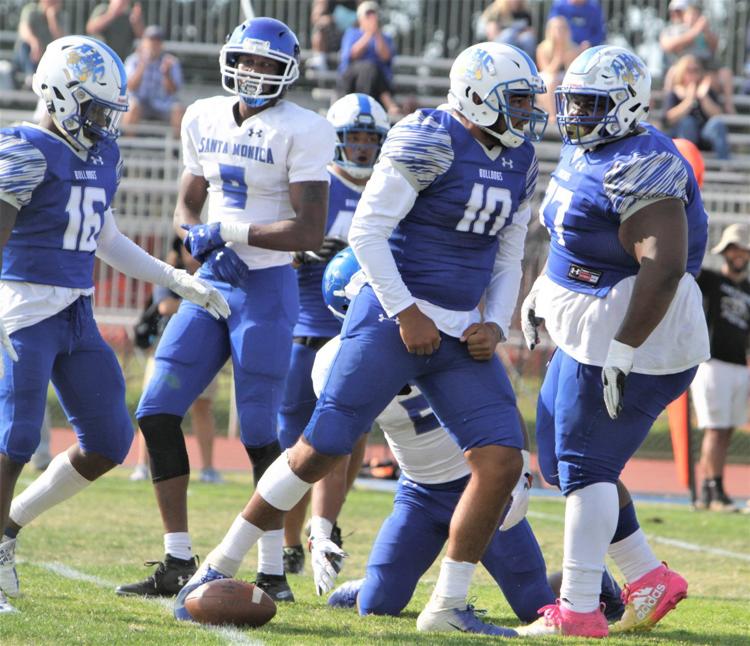 102619AHC04.JPG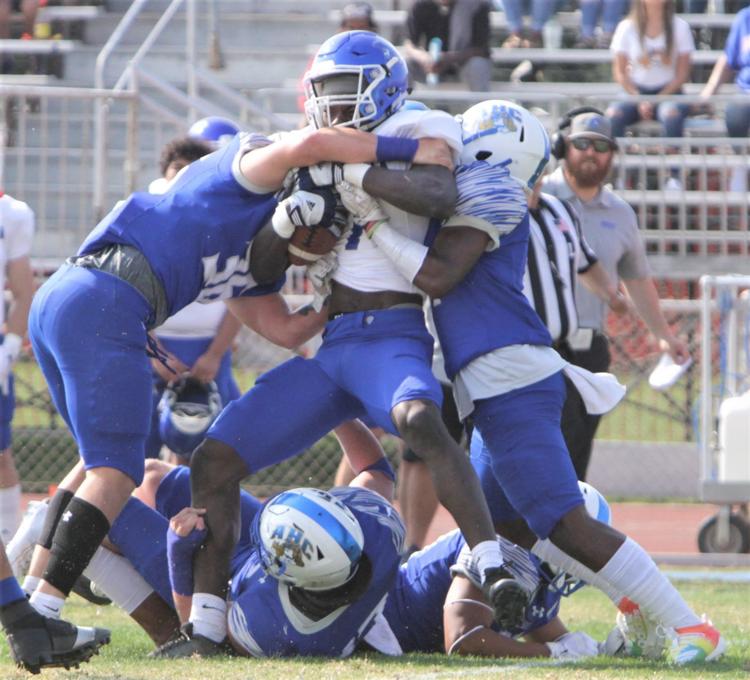 102619AHC05.JPG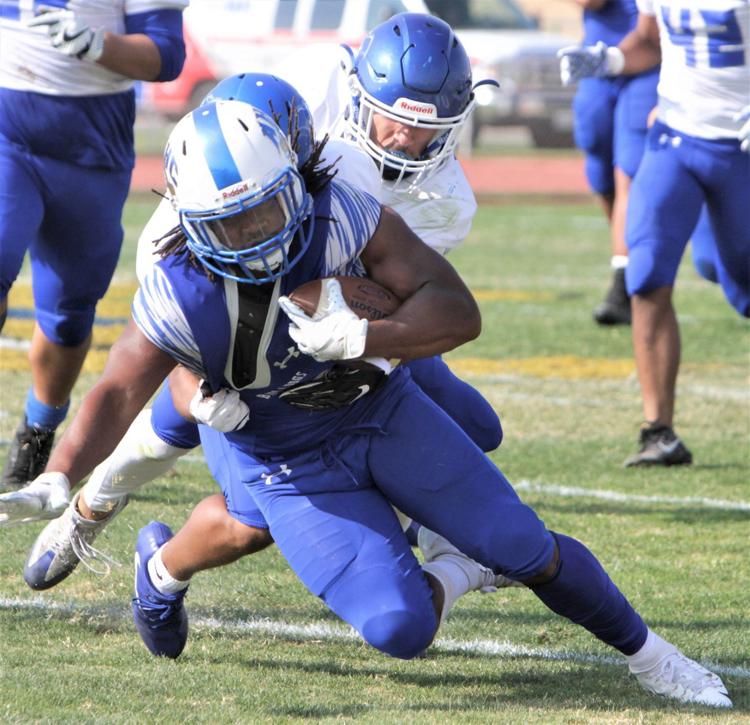 102619AHC07.JPG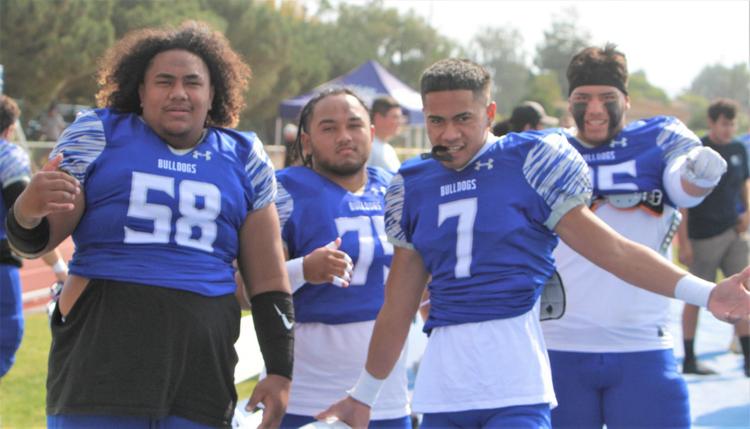 102619AHC08.JPG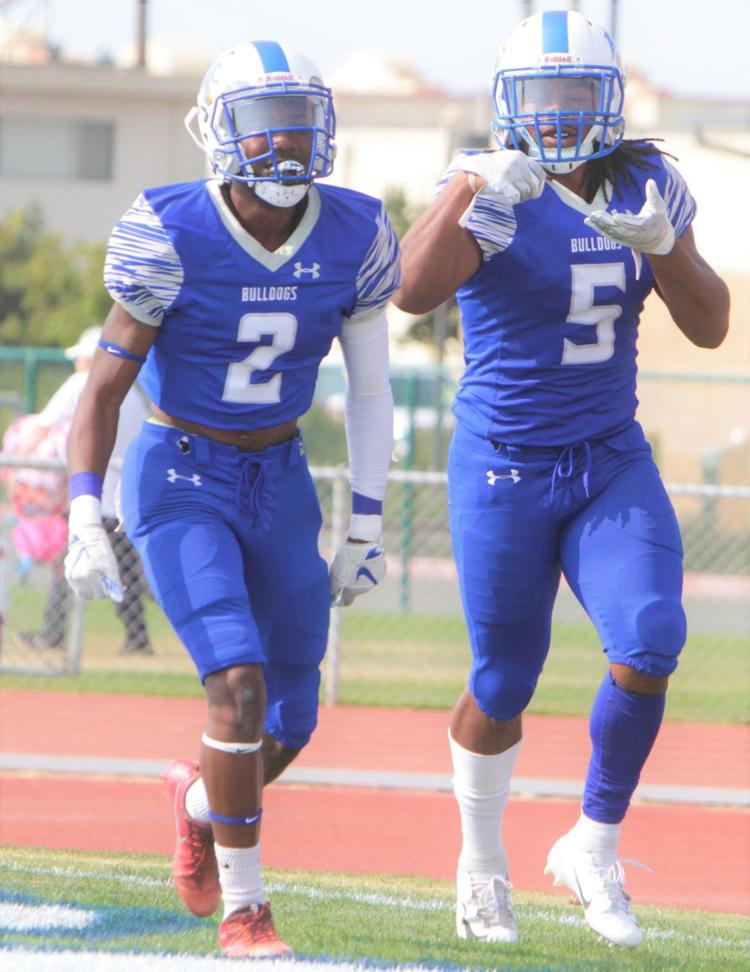 102619AHC09.JPG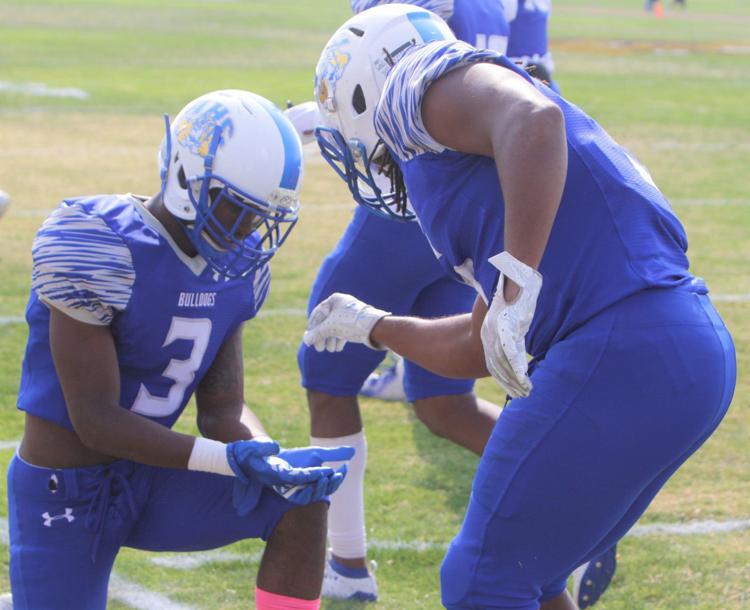 102619AHC10.JPG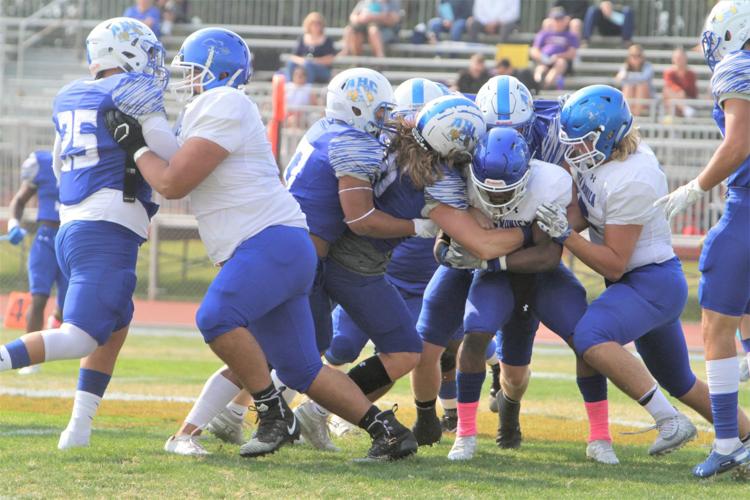 102619AHC11.JPG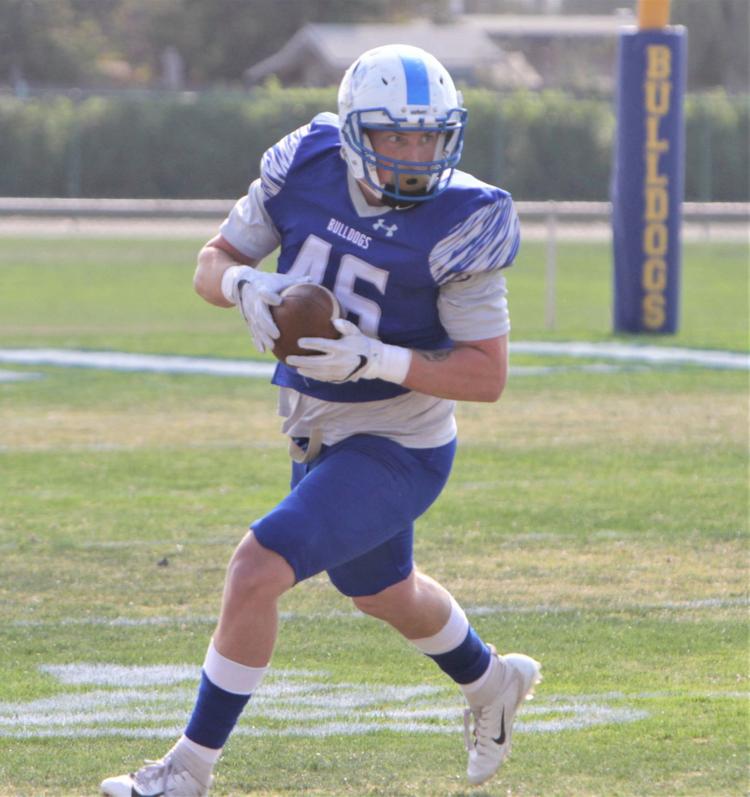 102619AHC12.JPG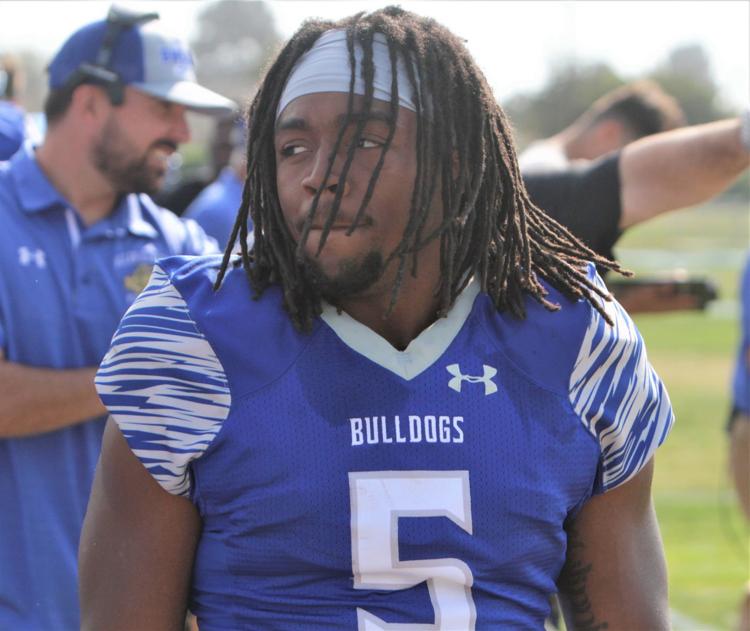 102619AHC13.JPG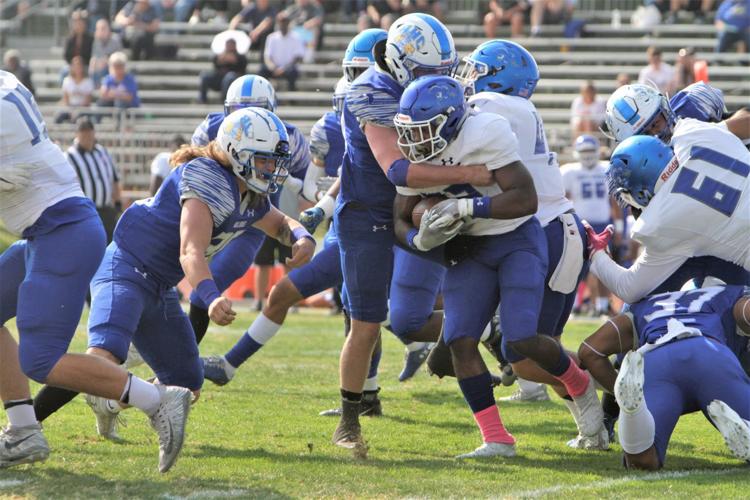 102619AHC14.JPG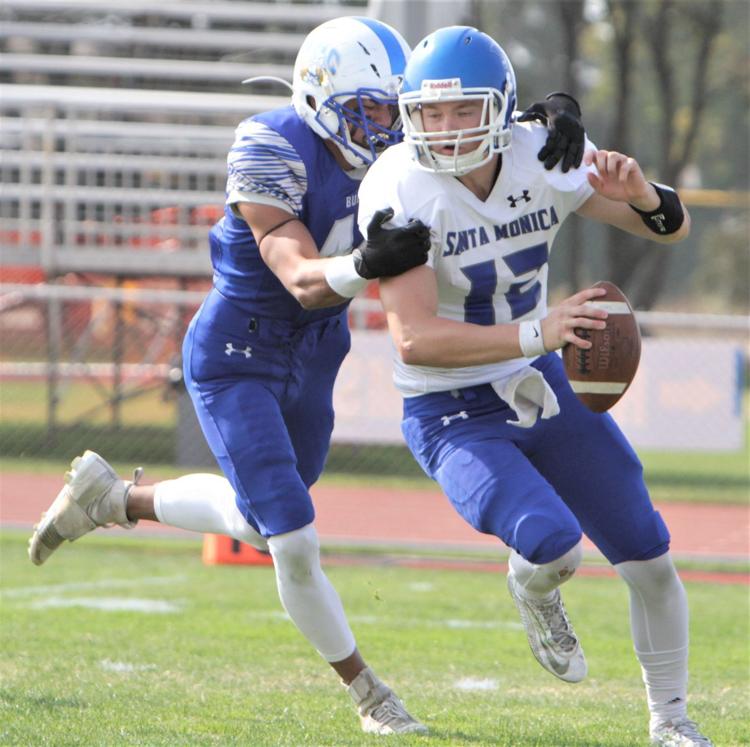 102619AHC15.JPG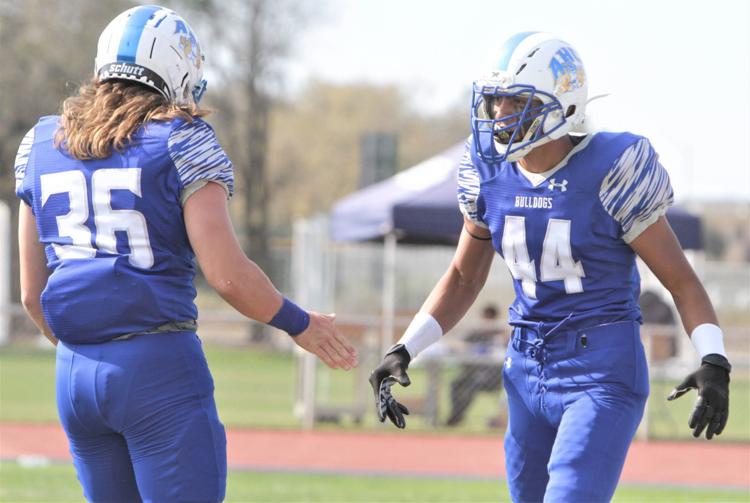 102619AHC16.JPG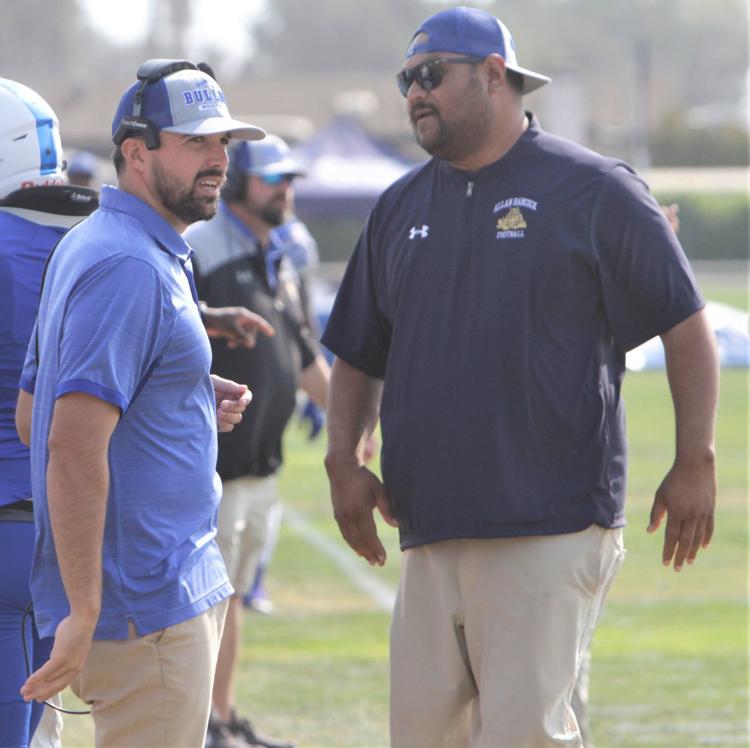 102619AHC17.JPG
102619AHC18.JPG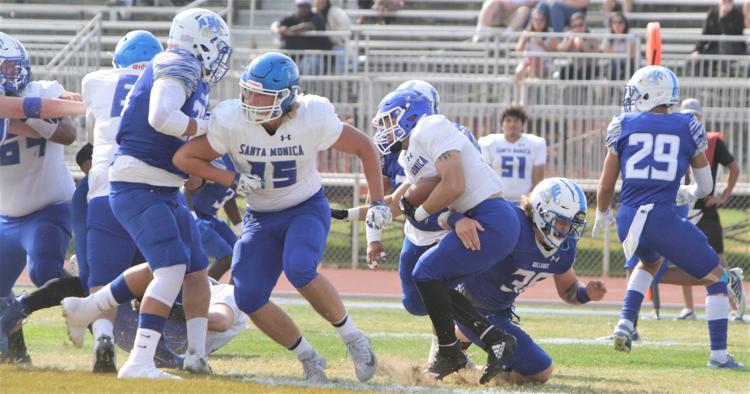 102619AHC19.JPG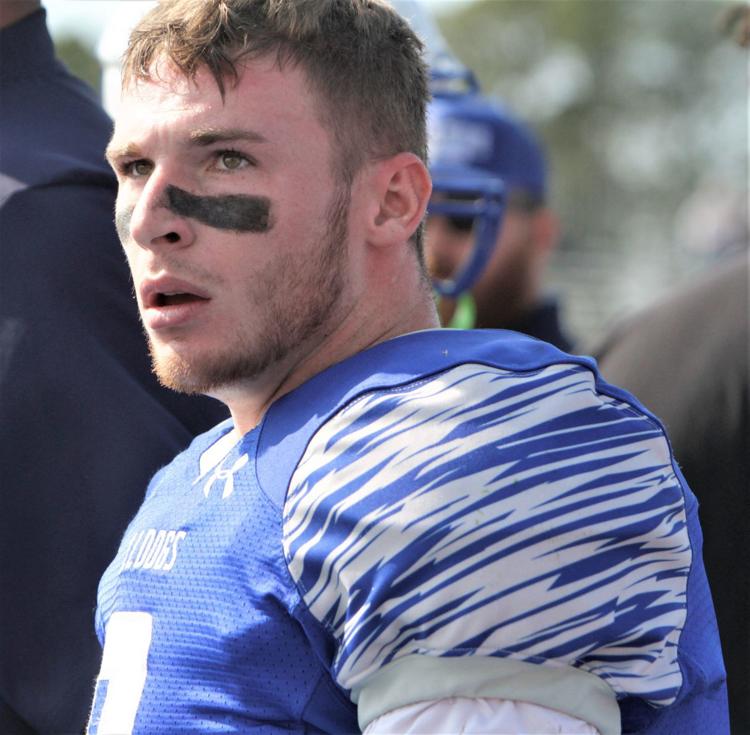 102619AHC20.JPG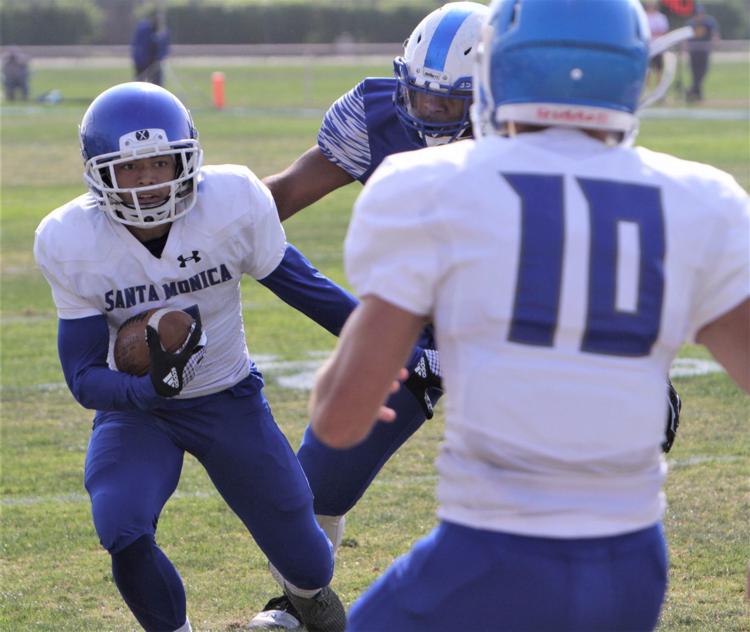 102619AHC21.JPG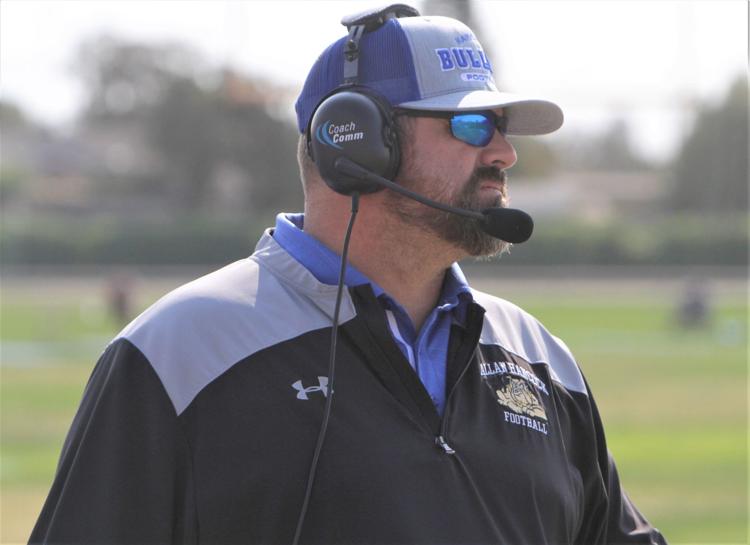 102619AHC22.JPG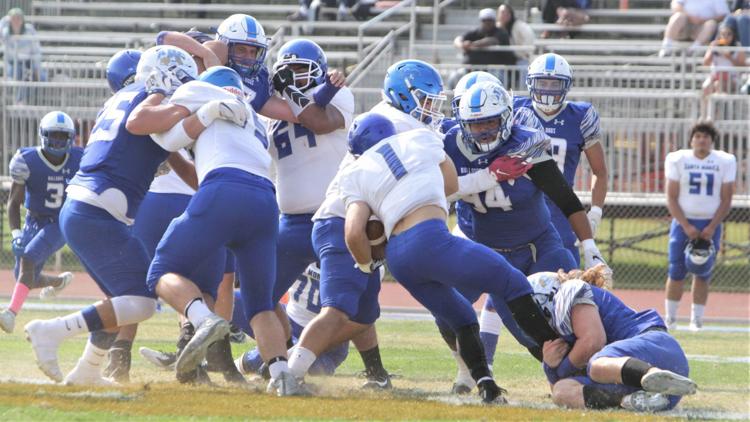 102619AHC23.JPG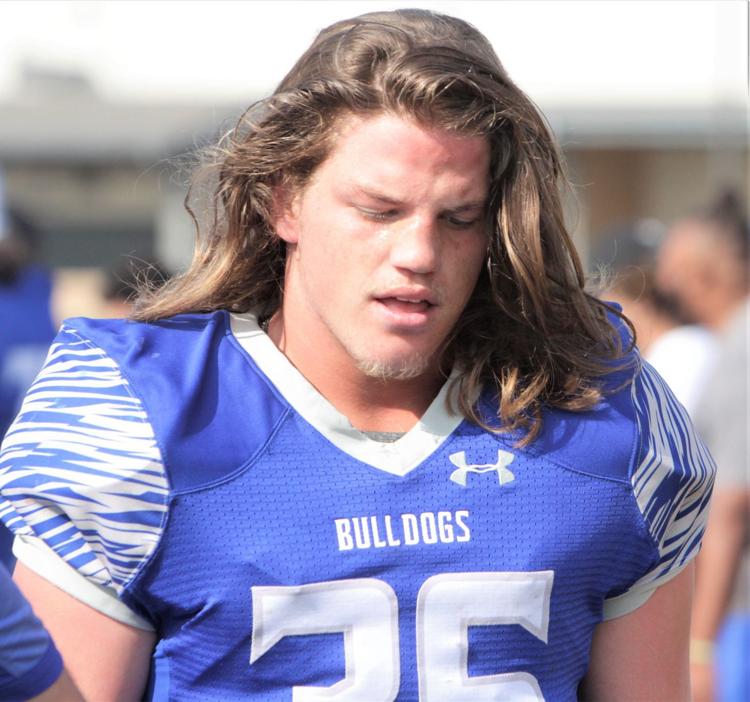 102619AHC24.JPG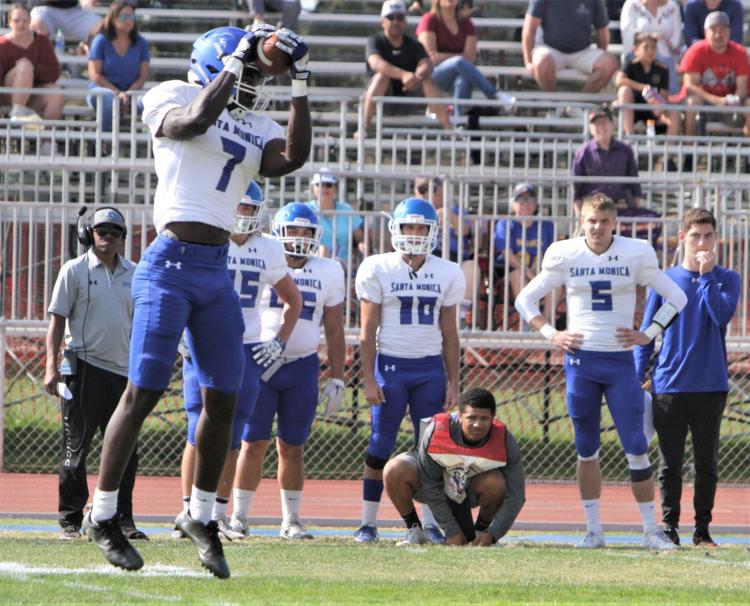 102619AHC25.JPG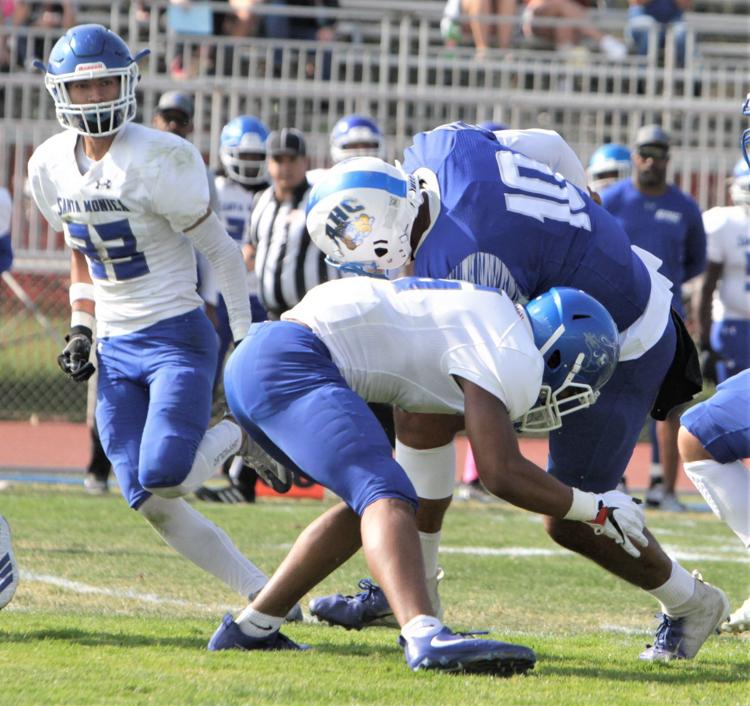 102619AHC26.JPG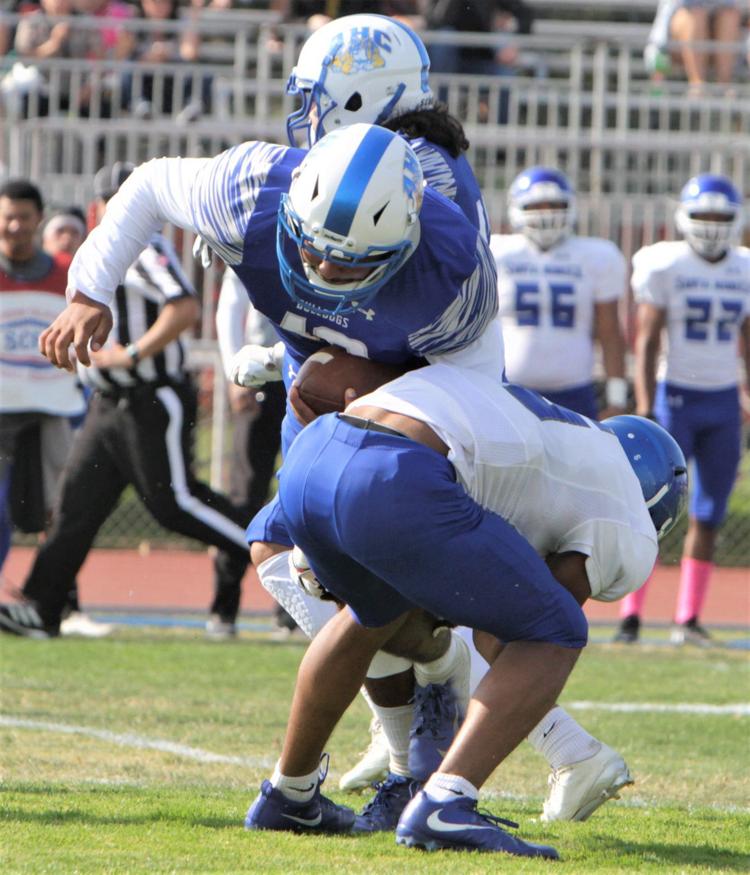 102619AHC27.JPG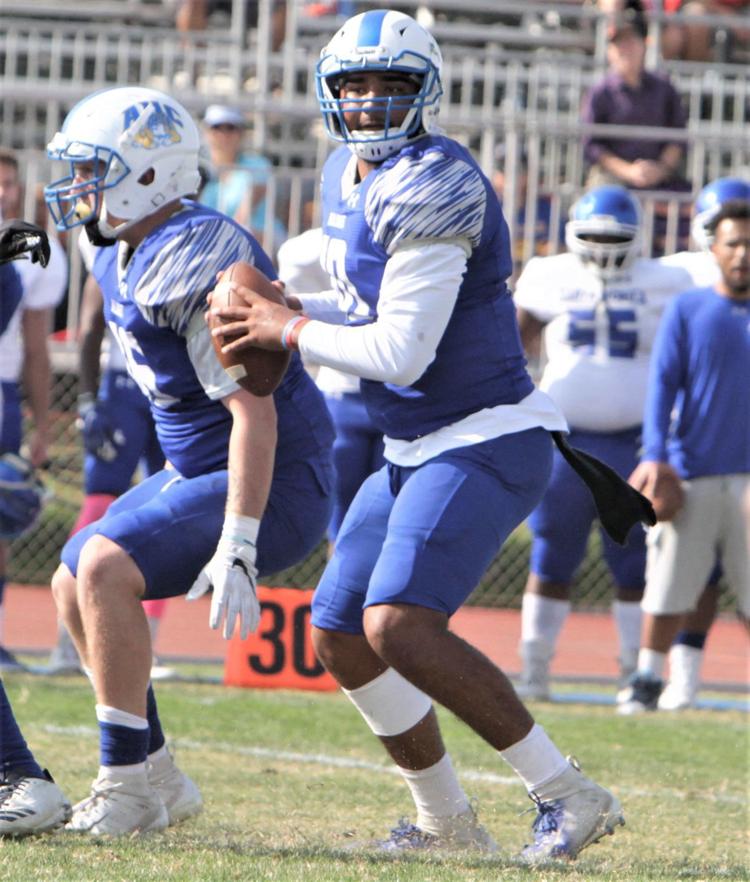 102619AHC28.JPG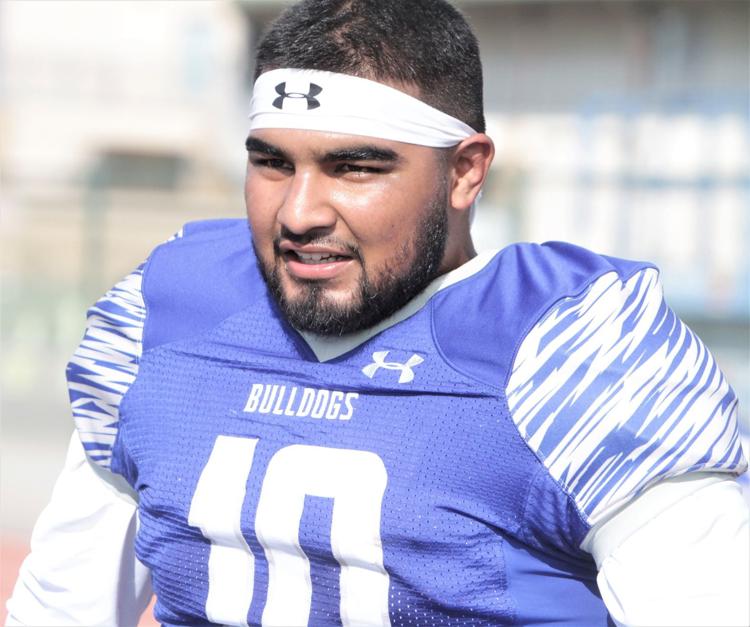 102619AHC29.JPG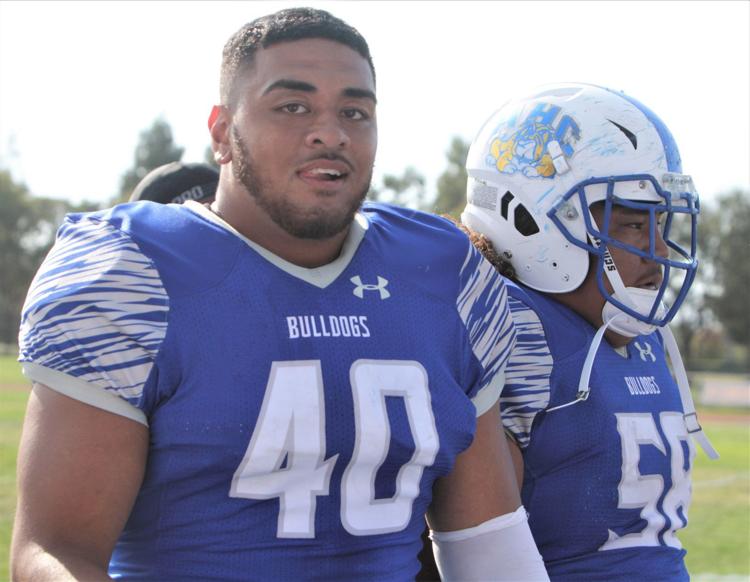 102619AHC30.JPG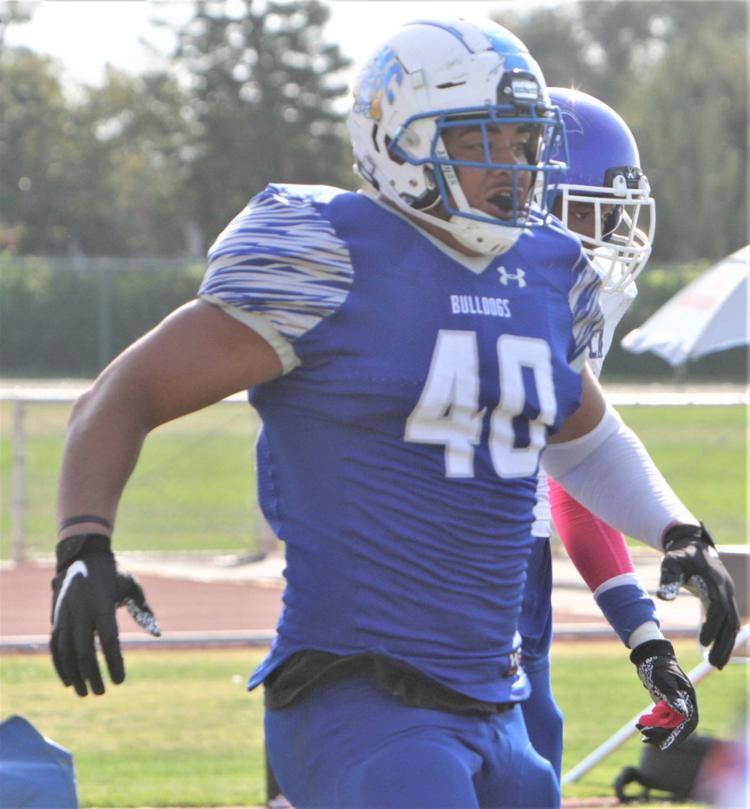 102619AHC31.JPG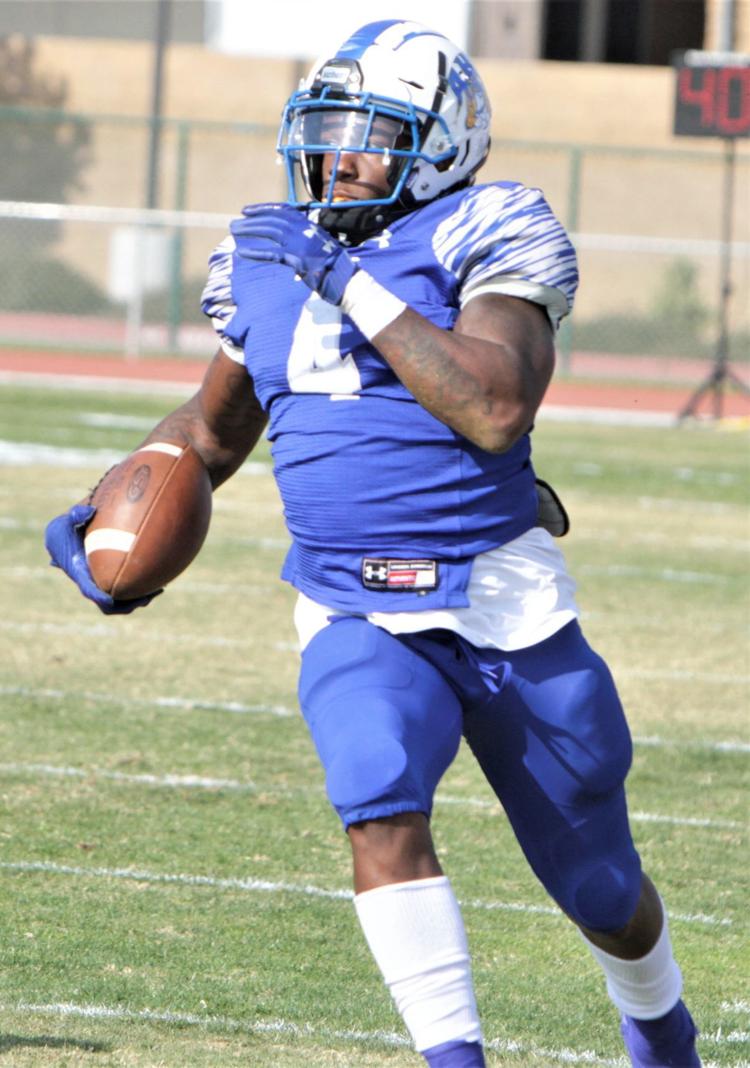 102619AHC32.JPG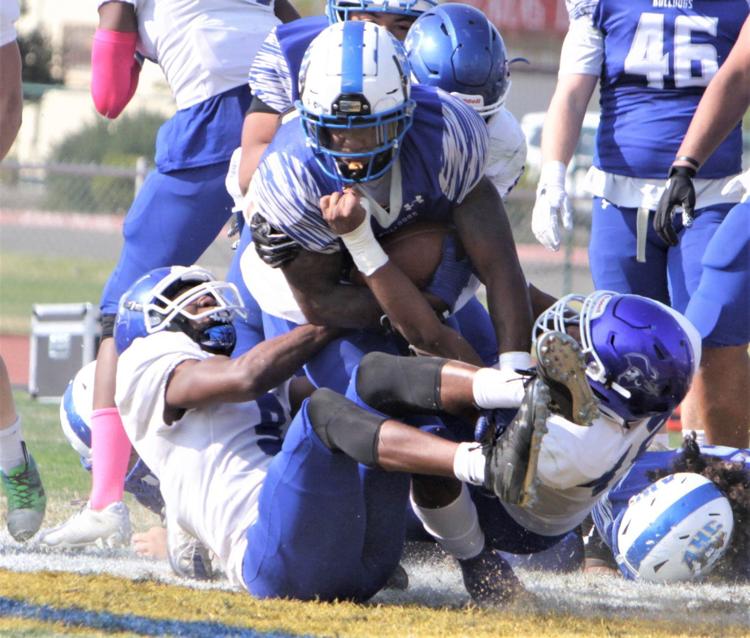 102619AHC33.JPG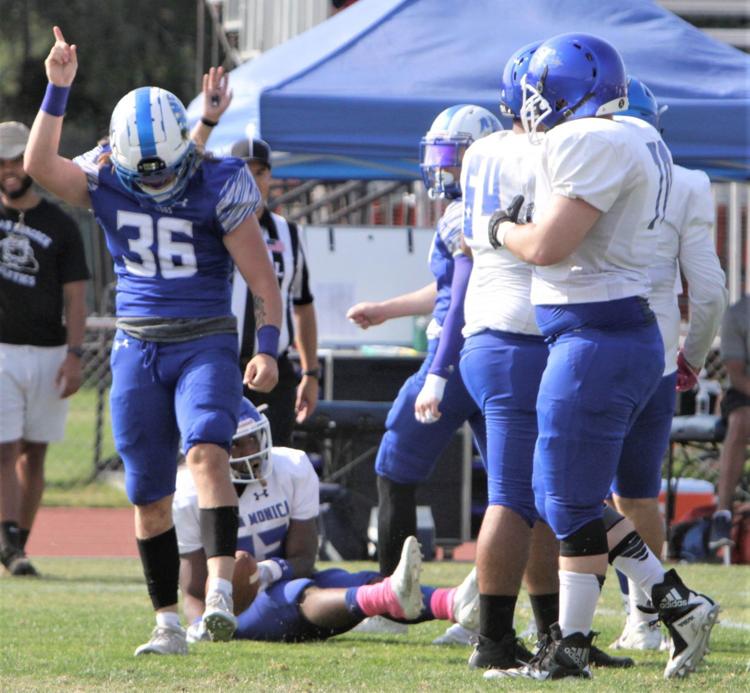 102619AHC34.JPG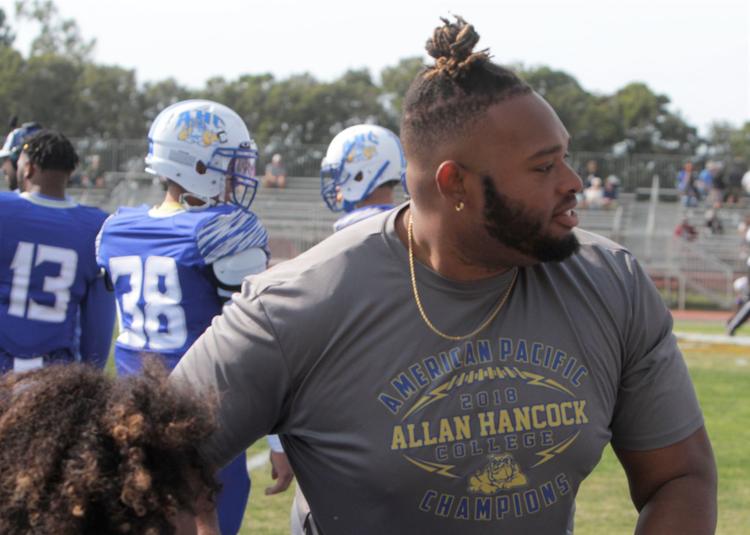 102619AHC35.JPG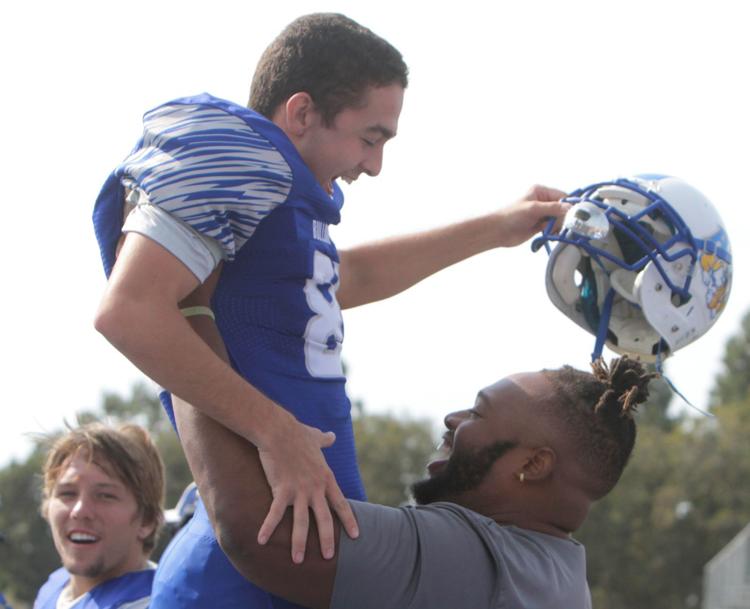 Be the first to know
Get local news delivered to your inbox!