Pacific League touchdown leader Maurice Smith ran for two scores, Eddie Battle capped a 114-yard day with a tackle-busting 63-yard touchdown run and the Bulldogs ran their league record to 4-0 by defeating Los Angeles Pierce College 45-13 at Hancock Saturday.
The two-time defending outright league champions (7-2 4-0) pushed their Pacific League winning streak to 17 games by winning on Hancock's Military Appreciation Day in the Bulldogs' regular season home finale.
Hancock will be the top bowl seed from the league, no matter what happens next week, because Pasadena (3-1 Pacific League) trounced Los Angeles Harbor (2-2 Pacific League) 33-0 at Pasadena Saturday night.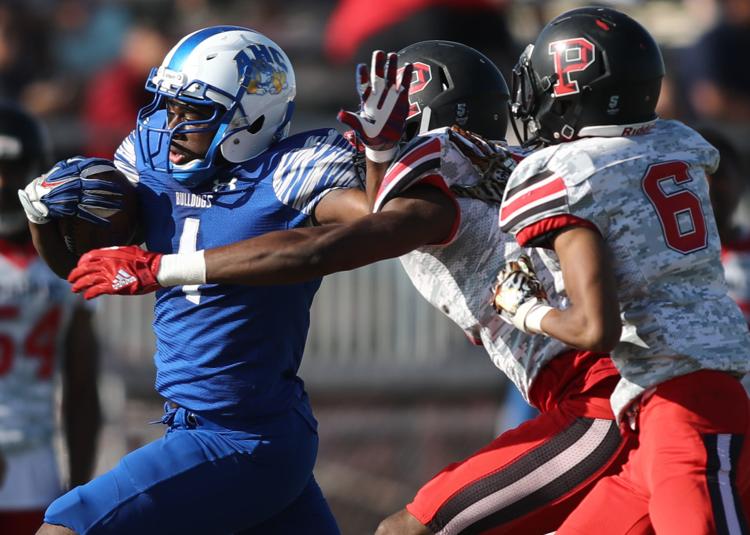 Since the Bulldogs beat the Lancers in the league opener for both teams, and no one else in the league has a chance to catch the Bulldogs, Hancock is the top Pacific League bowl seed.
The Bulldogs will finish their regular season at Harbor at next Saturday. Kickoff is set for 3 p.m. If the Bulldogs win at Harbor, they will cap a third straight unbeaten league campaign with a third straight outright league title.
If they don't, even though the Bulldogs are the top bowl seed from the Pacific League, "We won't go to a bowl game," said Hancock coach Kris Dutra.
At press time, "We're co-league champions," Dutra said. "That much is taken care of."
Hancock hung on to edge San Bernardino Valley College 38-35 to win the American Bowl last year. Battle said that was the first post-season title for him. "None of my high school teams won a post-season championship," said the McDonough, Georgia native.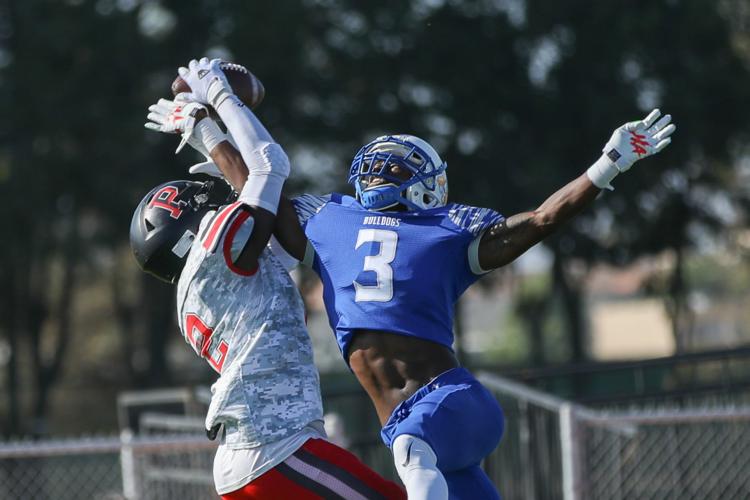 Pierce (2-7, 1-3) pushed Hancock much of the first half Saturday. After a Smith nine-yard scoring run and an Edgar Zacarias 20-yard field goal put the Bulldogs ahead 10-0, Kevin Ascencio broke through for a 34-yard scoring run on fourth down early in the second quarter.
Two fouls on the same play wiped out a would-be Pierce touchdown pass in the first quarter.
The Bulldogs seemed to settle in in both sides of the ball as the second quarter went along. Matt Garcia hit his wide open tight end Jerome Afe for an 8-yard touchdown pass to make it 17-7.
That was the halftime score, and the second half was pretty much all Hancock.
You have free articles remaining.
Register for more free articles
Stay logged in to skip the surveys
Desmond Newkirk, Smith, Battle and Qualik Davis all had scoring runs as the Hancock running game, not for the first time, seemed to wear down the opposing defense.
Battle said the Bulldogs don't have as many playmakers on either side of the ball as they did last year but that the results have been there nonetheless.
"(We) were a second half team last year and we're a second half team this year," said Battle.
"That's how our team last year and our team this year are similar."
After Pierce quarterback David McCullum, the Pacific League passing leader going in, gave the Bulldogs trouble in the first half, Hancock didn't allow much in the second. Jakobo Harvey scored a late Pierce touchdown against the Hancock reserves.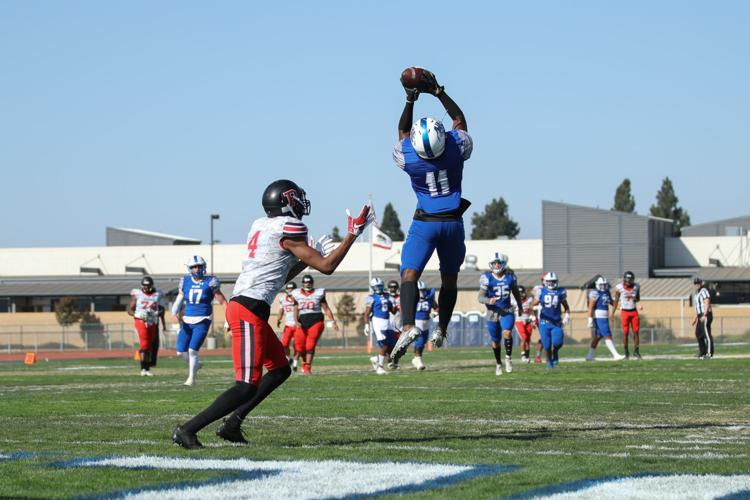 "After we settled down on the run game, our defensive backs got on top of it," said Hancock free safety Seth Mathysse. Hancock defensive back Curt McDonald intercepted two passes.
The news wasn't all good for Hancock. League rushing leader DJ Whitmill missed the game with an injury. Newkirk was hurt on the penultimate play of the game.
The Brahmas had two timeouts left at the time, so the Bulldogs didn't think taking a knee was an option.
Dutra said he was not sure what Newkirk's status was at this point. Newkirk ran for 89 yards and Smith had 85 as the Bulldogs rushed for 371 yards.
"We're working," on getting Whitmill ready, said Dutra. With all the injuries, "That's why we have so many backs."
"At this point in the season, there are going to be injuries. We pick our brother up and we keep going," said Battle.
Looking over at Battle, Hancock offensive lineman Ahmeen Reese called out, "This man has put in the work from day one to get where he is now."
Battle is the second-leading rusher on the team and is among the league's leading rushers.
110919 Hancock vs LA Pierce 10.jpg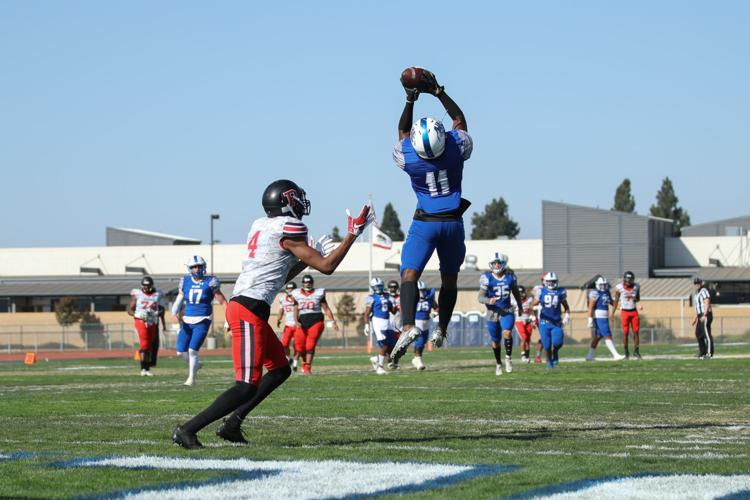 110919 Hancock vs LA Pierce 09.jpg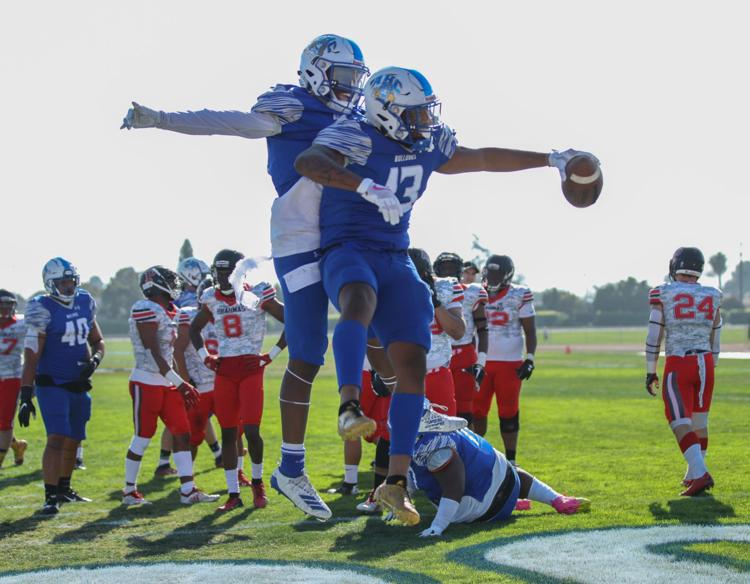 110919 Hancock vs LA Pierce 01.jpg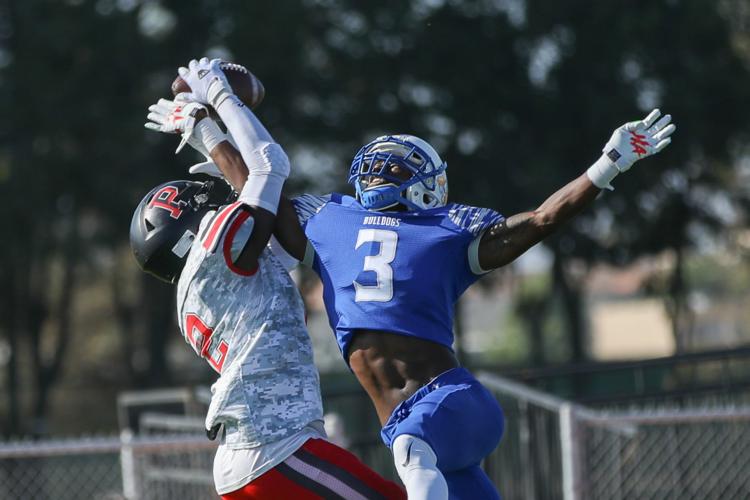 110919 Hancock vs LA Pierce 02.jpg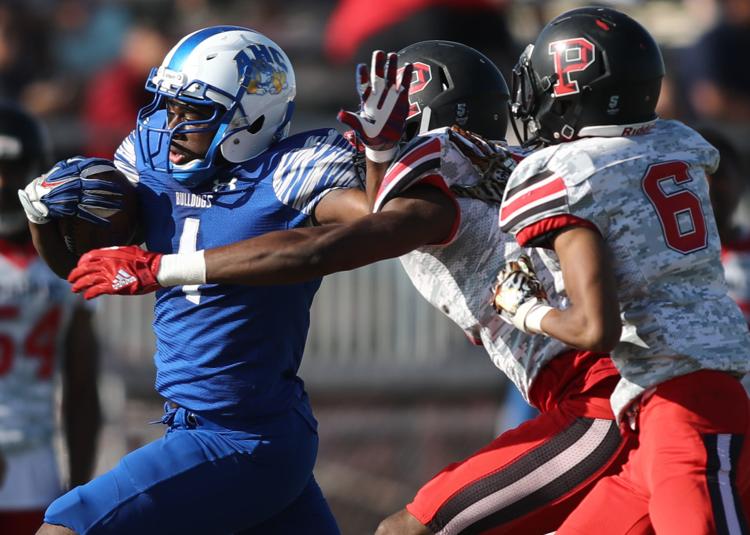 110919 Hancock vs LA Pierce 03.jpg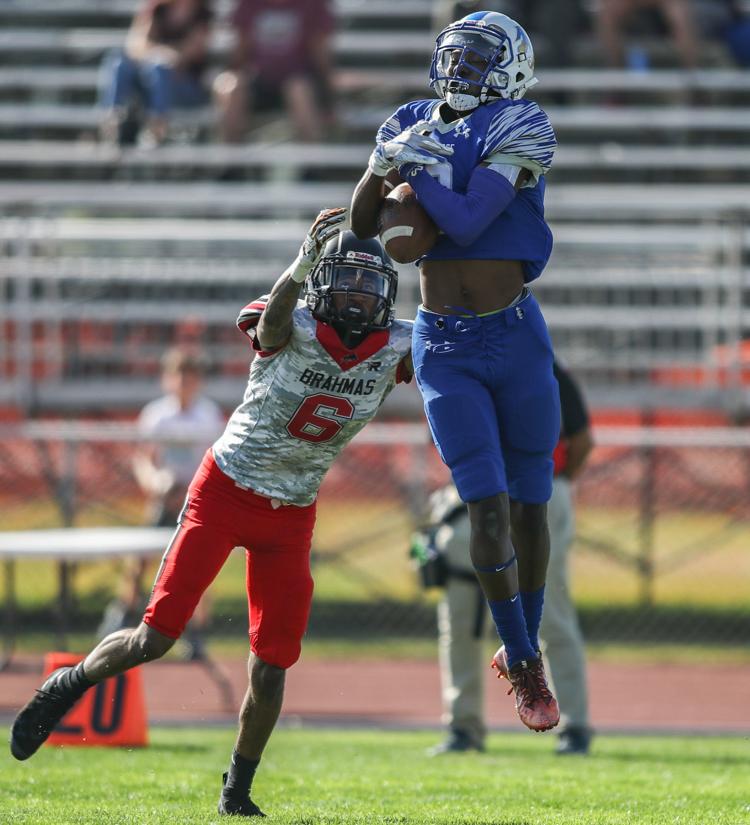 110919 Hancock vs LA Pierce 04.jpg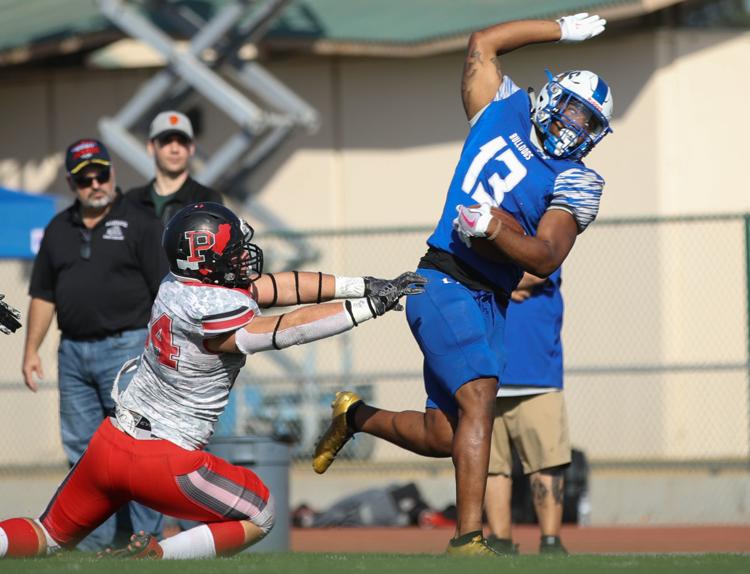 110919 Hancock vs LA Pierce 05.jpg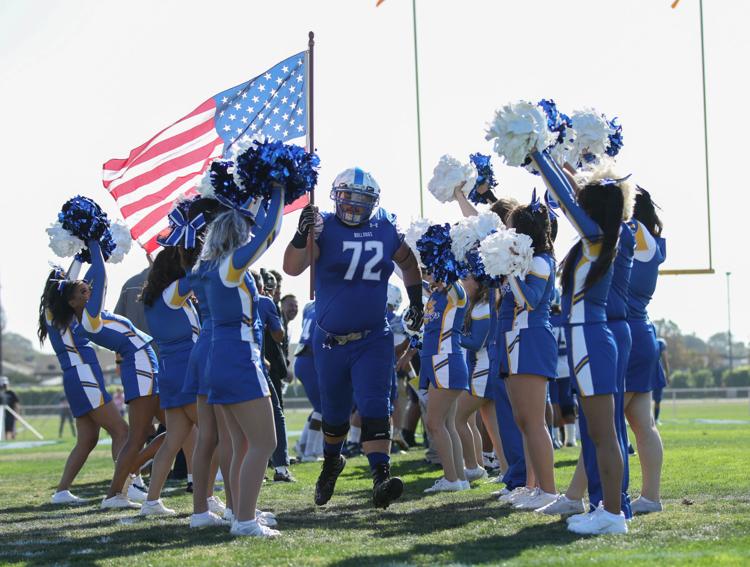 110919 Hancock vs LA Pierce 06.jpg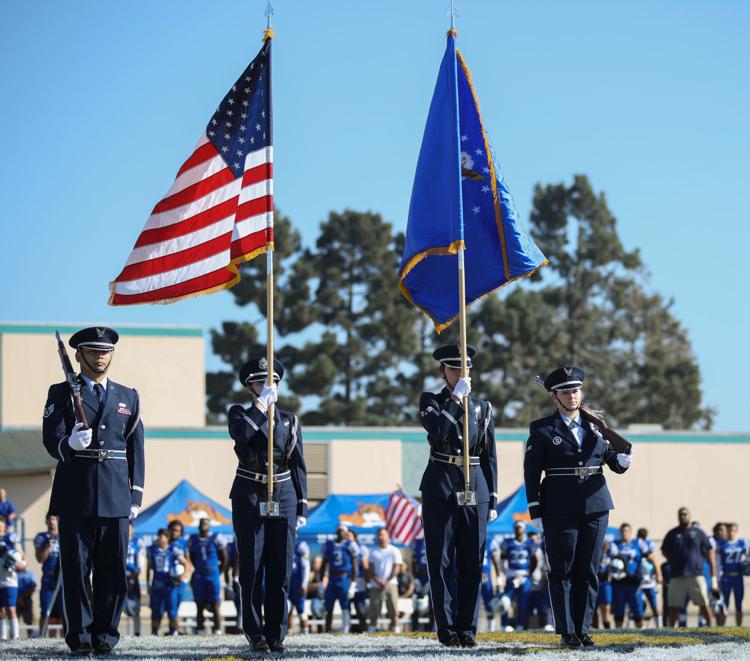 110919 Hancock vs LA Pierce 07.jpg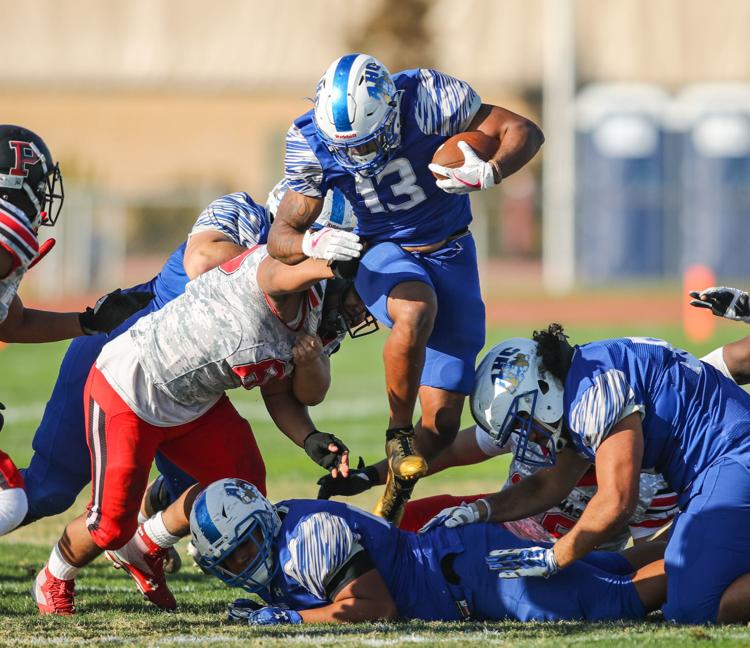 110919 Hancock vs LA Pierce 08.jpg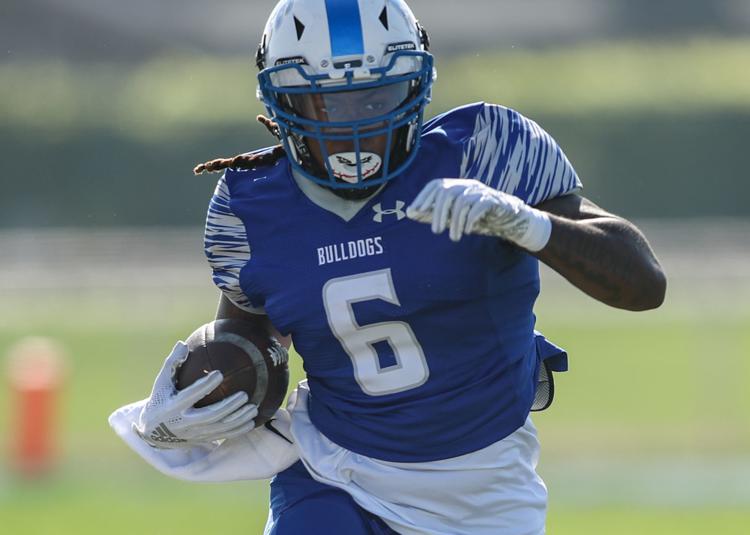 110919 Hancock vs LA Pierce 11.jpg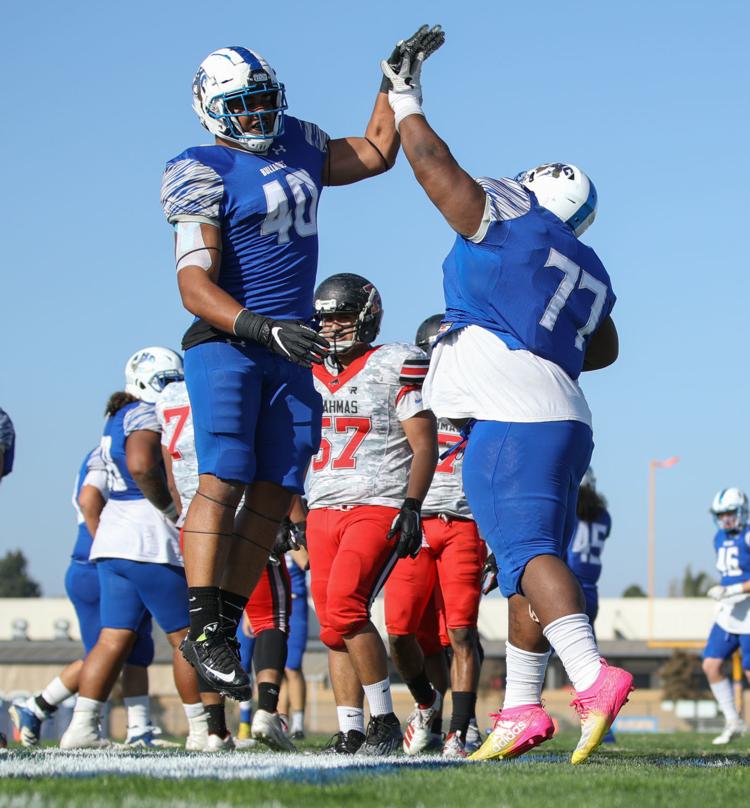 110919 Hancock vs LA Pierce 12.jpg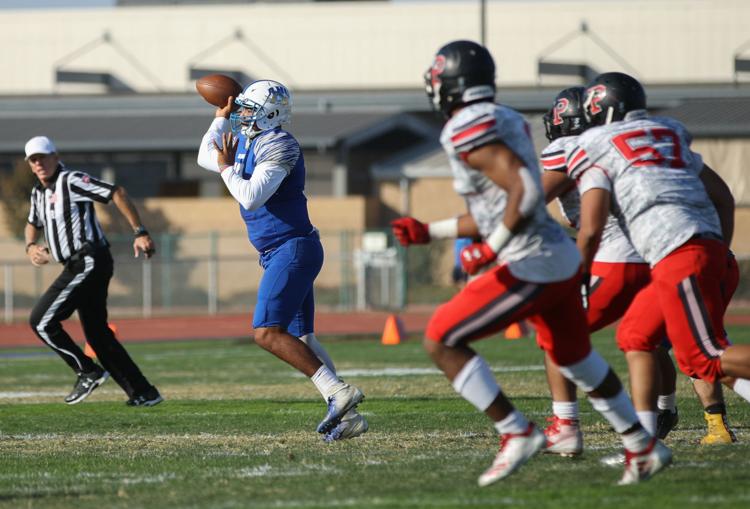 110919 Hancock vs LA Pierce 13.jpg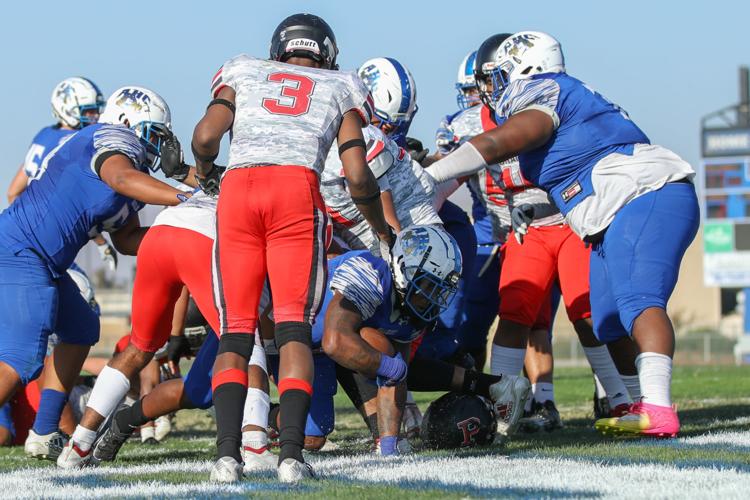 110919 Hancock vs LA Pierce 14.jpg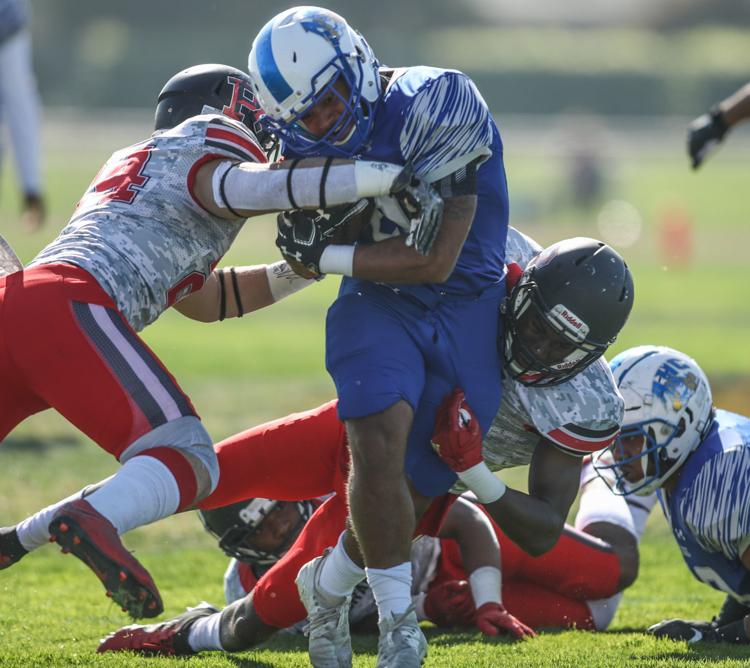 110919 Hancock vs LA Pierce 15.jpg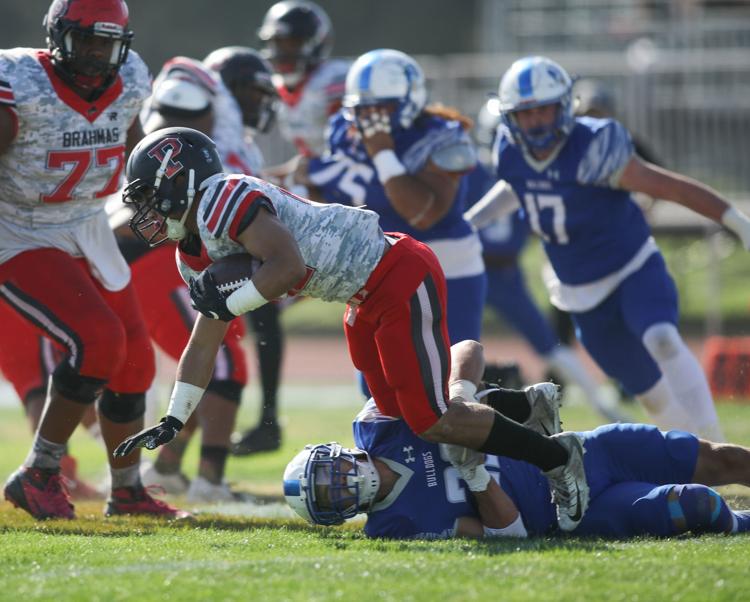 110919 Hancock vs LA Pierce 16.jpg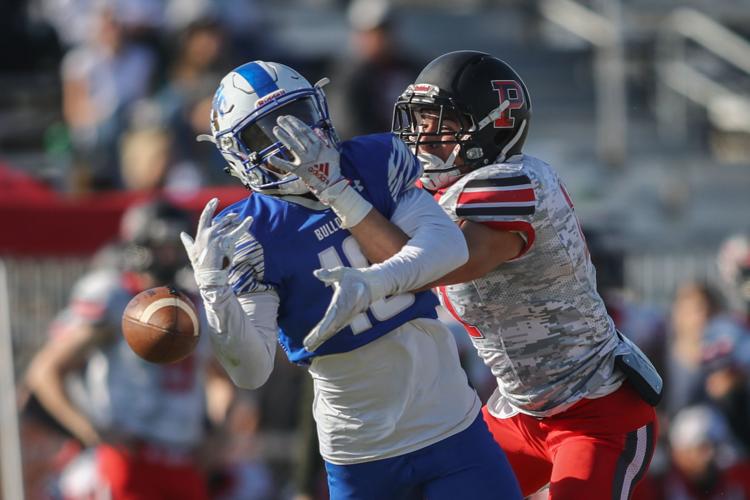 110919 Hancock vs LA Pierce 17.jpg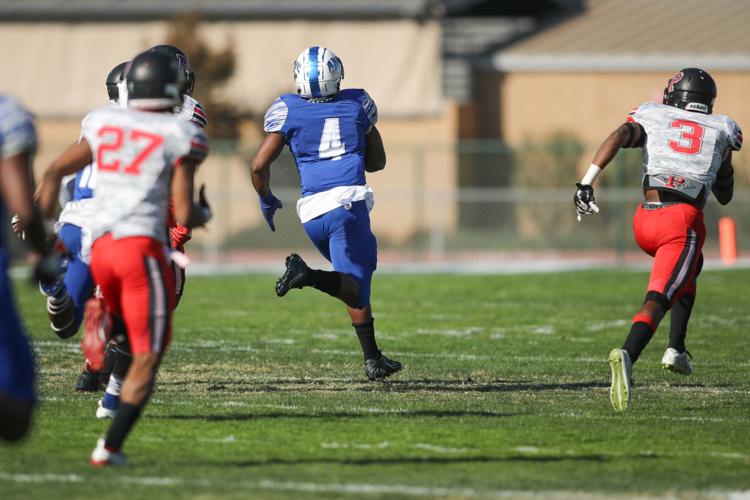 110919 Hancock vs LA Pierce 18.jpg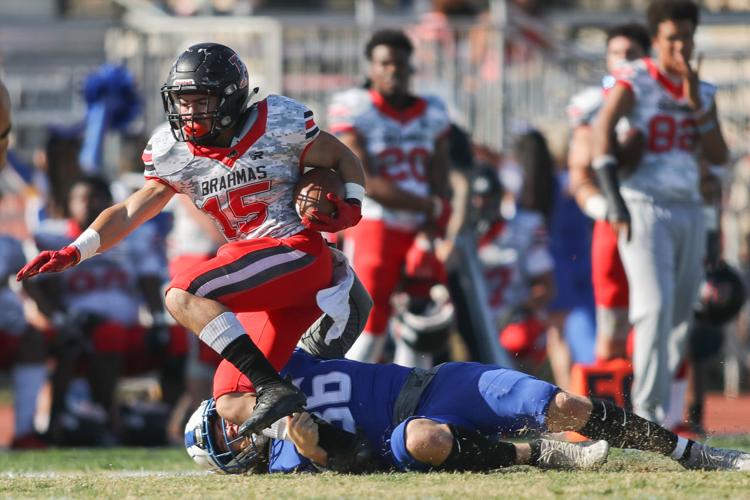 110919 Hancock vs LA Pierce 19.jpg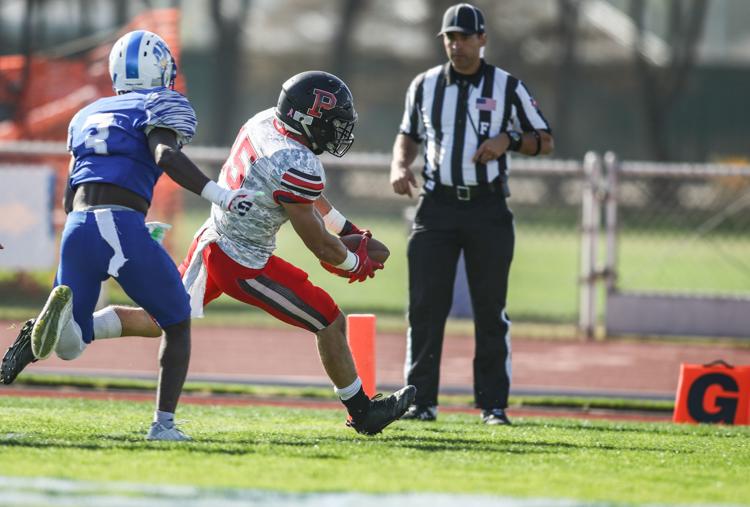 110919 Hancock vs LA Pierce 20.jpg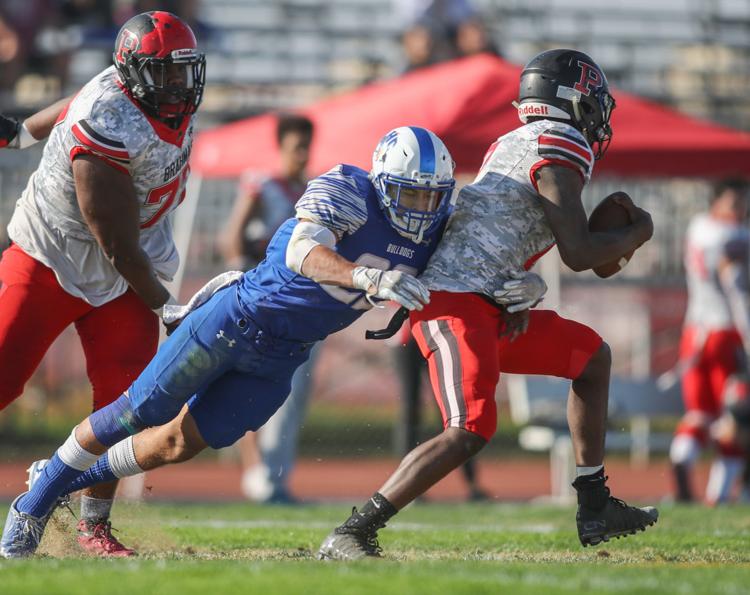 110919 Hancock vs LA Pierce 21.jpg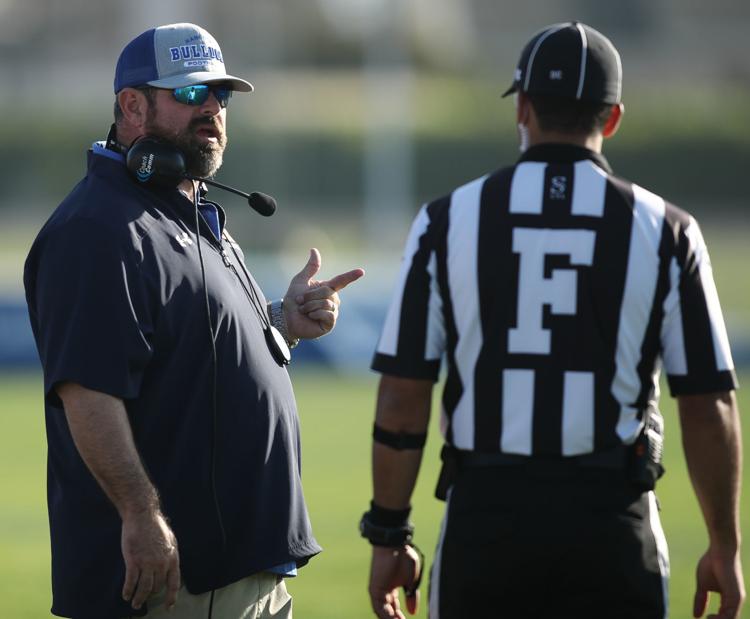 110919 Hancock vs LA Pierce 22.jpg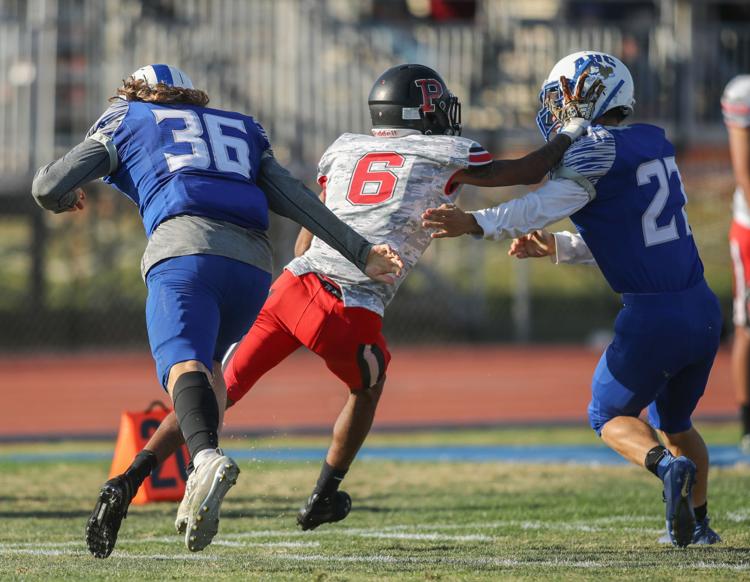 110919 Hancock vs LA Pierce 23.jpg