Now Baro is attending school, and playing soccer, at William Penn University, an intercollegiate NAIA school in Oskaloosa, Iowa. Baro was in g…
Tuitele wrote that he worked late five to six nights a week, living pretty much a subsistence existence, "However, by the grace of God, I had …
Madden, who was Hancock's head football coach for the 1962 and 1963 seasons, didn't just coach football on the Central Coast. He wove himself …
"Given the CCCAA's decision, the Allan Hancock College athletic department will plan for an extremely busy spring season," athletic director K…
People who long to start again in their respective sports should look to the example set by the vast majority of those who have done so.They'r…
Now he is awaiting his orders to report to Military Police Officer Camp Vilseck in Stuttgart, Germany.
No league championships or CIF playoffs. No Senior Days. Then no Little League or Babe Ruth baseball. No FCA All-Star game. No 7-on-7 tourname…
"We help provide food for the homeless. When you see people just trying to get by, not sure where their next meal is coming from, it really ma…
For all of his success, Nerelli was inducted into the CIF Southern Section Hall of Fame in 2014 and then the Northern Santa Barbara County Hal…
"I'm just throwing the four-seam fastball right now," said Baez. "I'm working on the two-seamer."
He was having a big year when the rest of the 2020 season was called off. Garcia was 5-0 with one save and a 2.95 ERA in 42.2 innings pitched.
The Hancock women's basketball team carried six players most of the season. The Bulldogs still made it to the California Community College Ath…
"I didn't even know they were going to make All-American selections. It's an honor to be chosen for that," Torra said.
The plans are multi-tiered ones with similar deadlines. The CCCAA, which Hancock College belongs to, has a "Conventional plan," calling for fa…
The Hancock football squad would play its first game Sept. 26. School soccer and cross country teams would open their respective 2020 campaign…
Xavier Cooper will follow in the footsteps of former fellow Hancock College basketball players Shane Carney and Matt Willkomm and play his nex…
A few weeks after the deadliest fire in the United States in a century, and the deadliest in California history, the 2018 Camp Fire, Hancock C…
"I definitely (want to continue playing basketball), but with everything going on, it's questionable that there will even be basketball," come…
Swimming has been a big part of Hancock College sophomore Izzie Fraire's life since she was a child. "I've been part of the Santa Maria Swim C…
Attending a community college isn't always easy.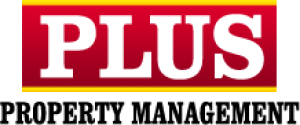 Plus Property Management Santa Maria

After taking a medical grey-shirt for the 2016-17 season after an automobile accident, Carney led the Bulldogs to the 2018 state tournament. T…
Searcy, a Fresno native, signed with Fresno Pacific, a Division II school.Harding, from Long Island, New York, signed with Fresno State, a mem…
The Kiwanis games annually pit senior All-Stars from San Luis Obispo County (the North All-Stars) against those from Northern Santa Barbara Co…
To give Gudeman's achievement the recognition it deserved, Hancock athletic director Kim Ensing hosted a signing ceremony via Zoom, the now po…
Led by sophomore guard Shane Carney (17.3 points a game after taking a medical redshirt the previous season as he was recovering after having …
Dutra, who will stay on with the program as a coordinator, went 119-81 in his 19 seasons at Hancock and is the school's all-time wins leader.
Three Hancock College athletes signed recently with four-year schools.