The Hancock College football team's Pacific League winning streak is now at 16 games.
The Bulldogs kept enough of the 28-0 lead they built on four long scoring drives that ended with long scoring runs to beat Santa Barbara City College 28-13 Saturday in a Pacific League game at SBCC'a scenic La Playa Stadium, across the way from the Pacific Ocean.
The Bulldogs moved to 6-2, 3-0. The Vaqueros dropped to 2-6, 1-2  After the Vaqueros ended the Hancock streak of shutout quarters at nine with two fourth-quarter scores, EJ Barrera effectively dashed their last hope by intercepting a fourth-down Scotty Forbes pass in the Hancock end zone.
At press time, Hancock and Los Angeles Harbor were the only two teams that remained unbeaten in Pacific League games. Harbor (2-0 Pacific League at press time) had a 6 p.m. Saturday league game against Los Angeles Pierce.
The road is ready. But who will make it to their desired destination? That's the question now.
Hancock has not lost a league game since 2016, and at the 8:02 mark of the third quarter the Bulldogs were cruising toward another league win.
Maurice Smith had just scored on a 41-yard jaunt at that point to finish a 73-yard drive.
In the first quarter, Eddie Battle went in from 19 yards out to finish a 75-yard drive in the first quarter, and Smith bolted in from 20 yards out later in the quarter to finish a 92-yard march.
Terrance Raynor scored from 12 yards out to finish a 74-yard drive in the second. The Hancock offense went flat after the Smith score in the third quarter, the Bulldogs committed the bulk of their eight accepted fouls in the fourth and the Vaqueros made things interesting.
The only Hancock turnover came when Curt McDonald fumbled away a punt. The Vaqueros capitalized on the next play when Jahmal Cornwell hit Sammy Ortiz for a 32-yard score on a halfback option pass However, the two-point conversion pass failed and Barrera drained the momentum from Santa Barbara when he made his interception.
Hancock College hosted Santa Monica in a Pacific League game Saturday afternoon at Hancock Field.
The Vaqueros had to use timeouts on defense after the Barrera interception, and the game ended with sacks by Hancock's Quintin Faison and Justus Maikainai.
The Bulldogs rushed for 396 yards. The Vaqueros ran for 23. Smith (121 yards) and Raynor (102) both went over 100 yards.
Hancock sophomore DJ Whitmill, the Pacific League rushing leader, had just two carries Saturday, for 35 yards total.
Hancock will host Pierce at 1 p.m. next Saturday in the Bulldogs' regular season home finale.
Aundre Carter rushed for 179 yards and two touchdowns to lead Idaho to a 21-9 victory over Cal Poly in a Big Sky Conference football game Saturday inside the Kibbie Dome.
Carter scored on runs of 37 and one yards for Idaho, which overcame an early 3-0 deficit and improved its overall mark to 4-5 and conference record to 2-3.
You have free articles remaining.
Register for more free articles
Stay logged in to skip the surveys
The seven members of the officiating crew that worked the Santa Maria-Pioneer Valley football game at Pioneer Valley Friday night were veteran…
Cal Poly, held to just 145 yards by the Vandal defense, suffered its fifth straight loss, falling to 2-7 and 1-5.
Cal Poly grabbed the early 3-0 lead on a 44-yard field goal by Colton Theaker with 7:27 to play in the first quarter.
Idaho scored the next 21 points of the game on Carter's two scoring runs and a 22-yard pass from Mason Petrino to Jeff Cotton.
Cal Poly finally answered with 2:47 to play in the game. A 55-yard pass from Jalen Hamler to J.J. Koski set up a seven-yard touchdown run by Hamler, cutting Idaho's lead to 21-9.
It wasn't always pretty, but the Knights got it done.
Sophomore fullback Duy Tran-Sampson, bidding to become the program's 23rd 1,000-yard rusher for a single season, accumulated 56 yards on 17 carries. He needs 187 yards in Cal Poly's remaining two games to reach the milestone.
Drew Hernandez added 66 yards on nine trips.
Quarterback Jalen Hamler completed four of 11 passes for 97 yards and Koski caught all four passes.
Linebackers Aaron Cooper and Matt Shotwell both recorded 11 tackles to lead Cal Poly defensively.
The Santa Maria boys finished second as a team in a meet at Kingsburg High School Saturday.
Yair Torres led the Saints with a sixth overall finish. The rest of the scoring Saints were Chris Cervantes, Luis Diaz, Jedrick Callado and Efrain Gutierrez. 
The team winner was Buchanan with 55, points. Santa Maria totaled 96 points and Sanger was third with 99.
"Overall it was a really good meet and we're happy with the results," Santa Maria coach Brian Wallace said.  
Santa Maria's boys race Thursday at Cuesta College in the Mountain League Finals. The Santa Maria girls will race Wednesday at the Ocean League Finals at Elks Unocal Center.
102619AHC06.JPG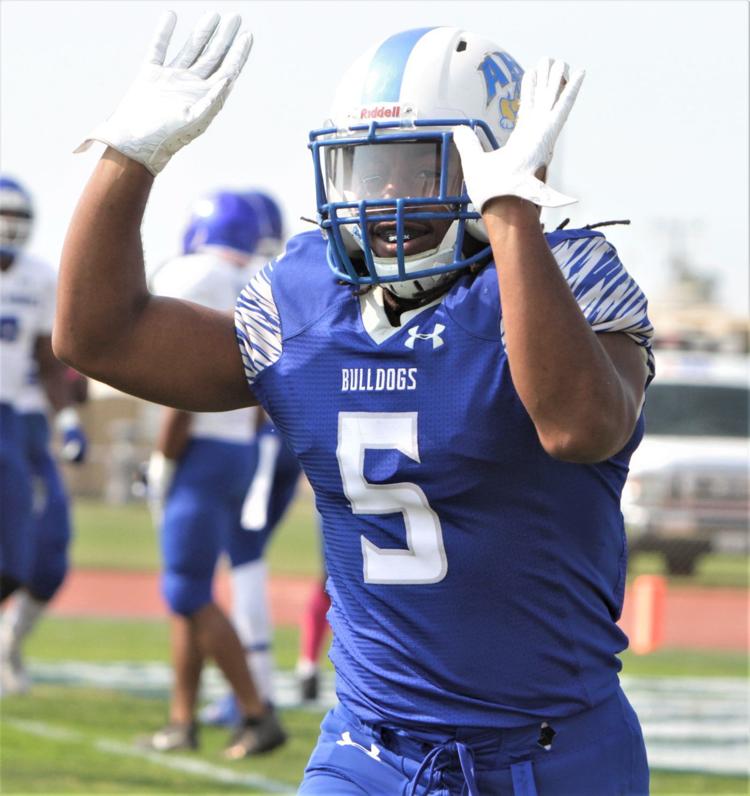 102619AHC01.JPG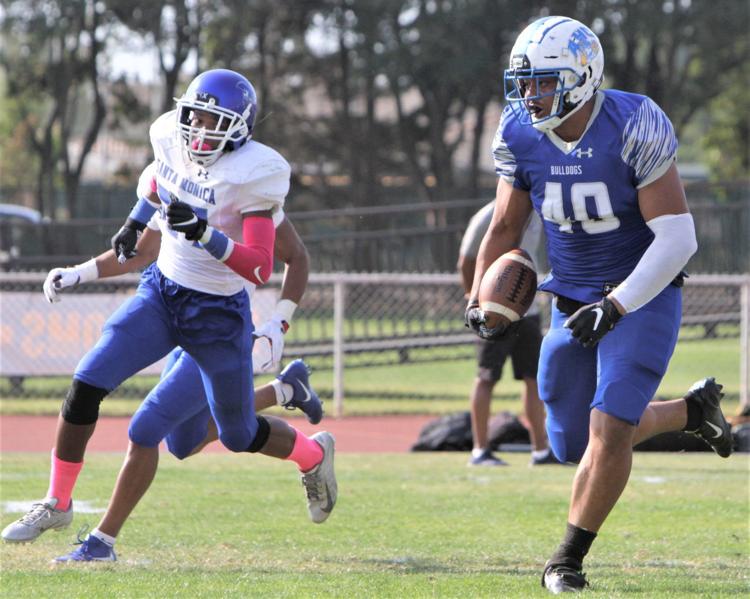 102619AHC02.JPG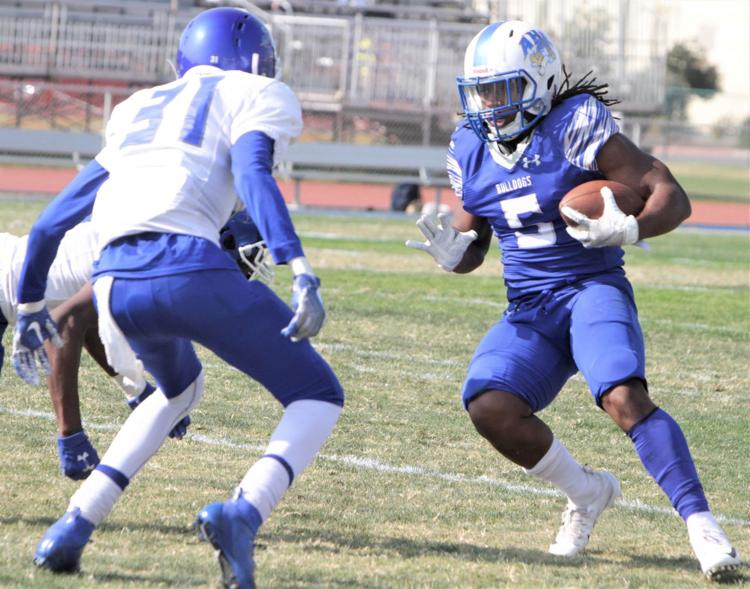 102619AHC03.JPG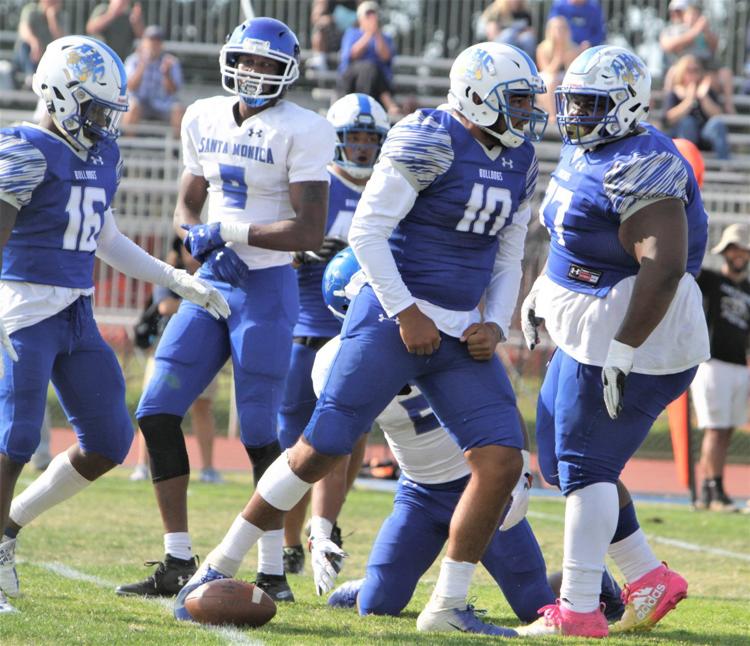 102619AHC04.JPG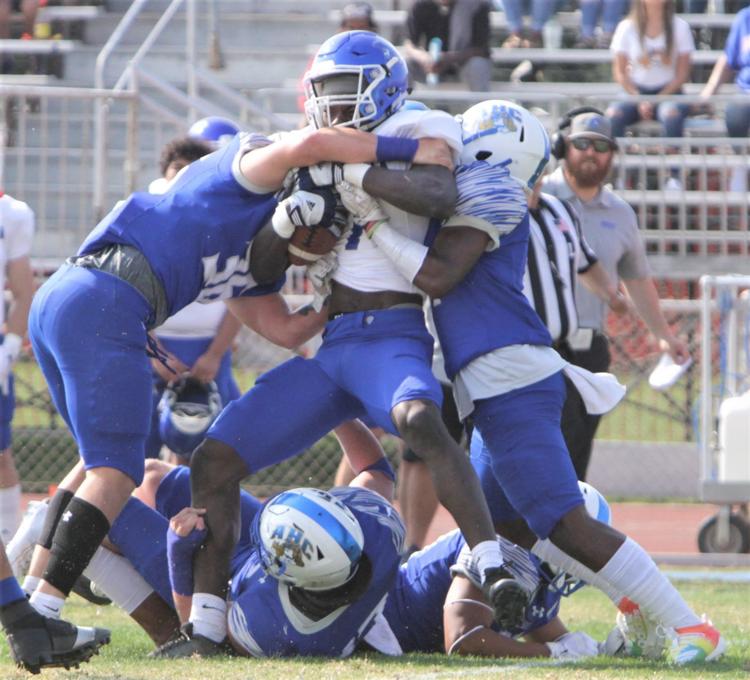 102619AHC05.JPG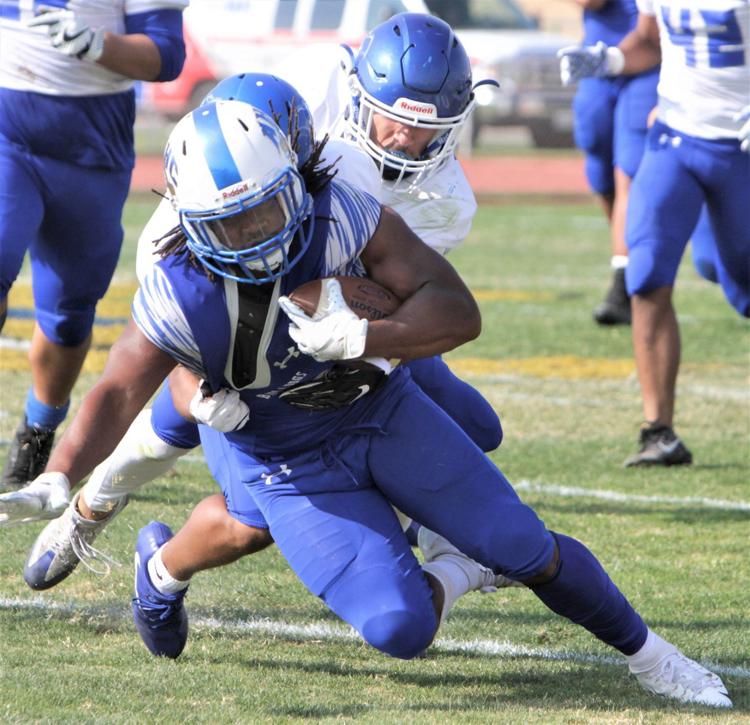 102619AHC07.JPG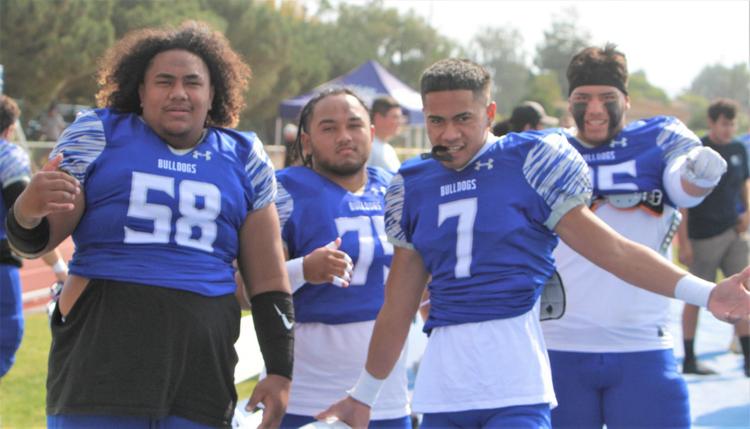 102619AHC08.JPG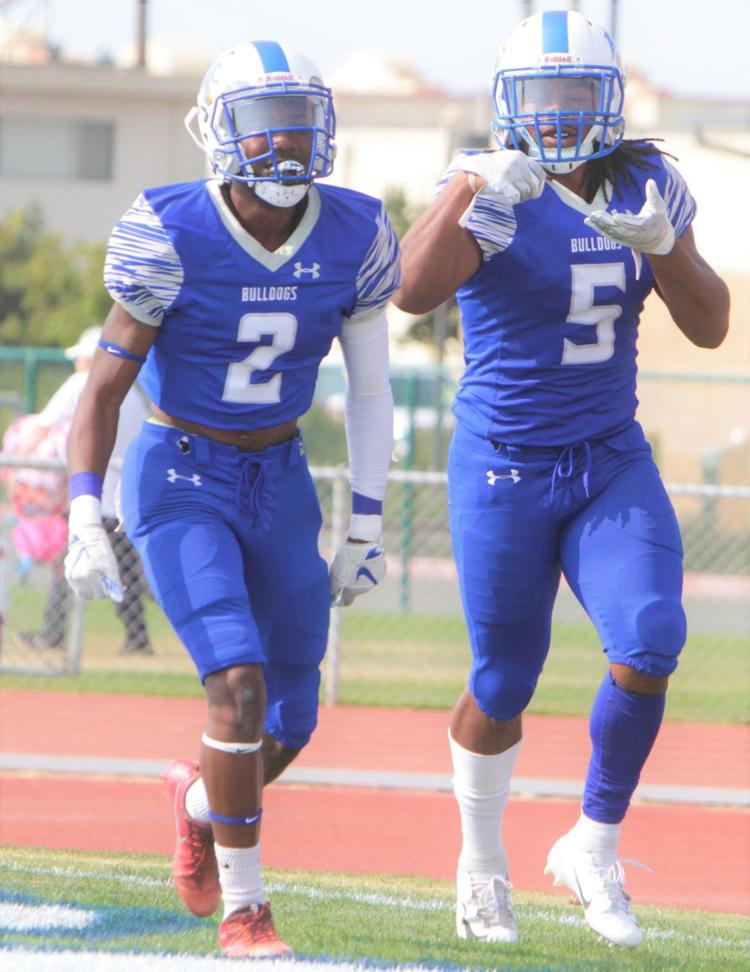 102619AHC09.JPG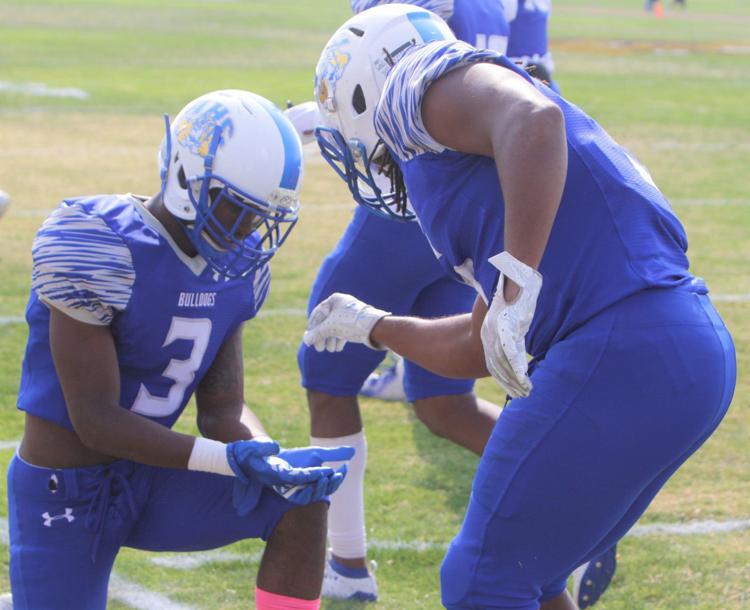 102619AHC10.JPG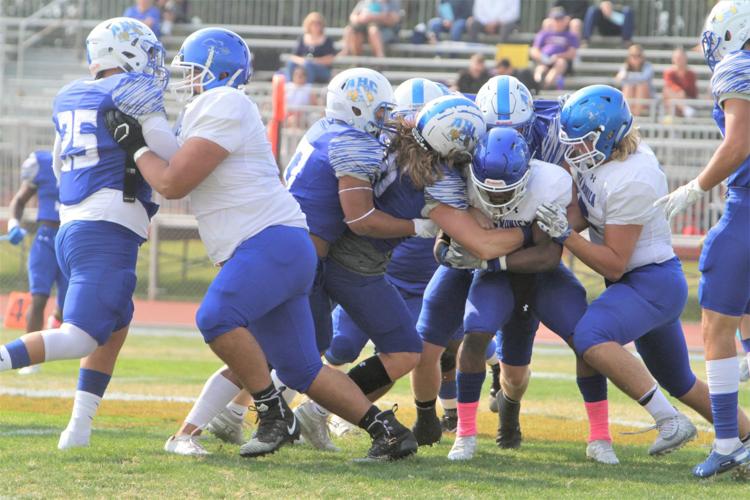 102619AHC11.JPG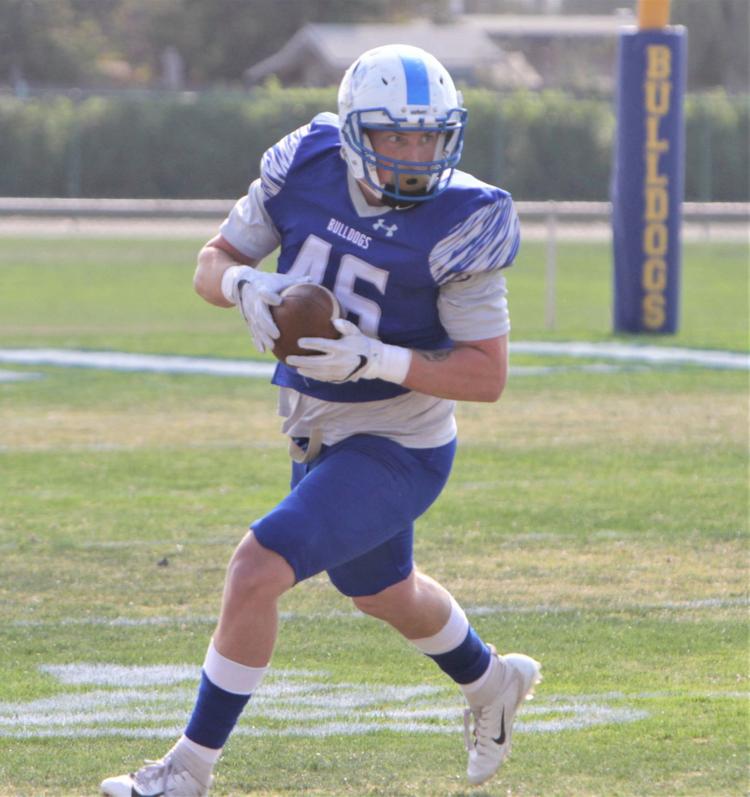 102619AHC12.JPG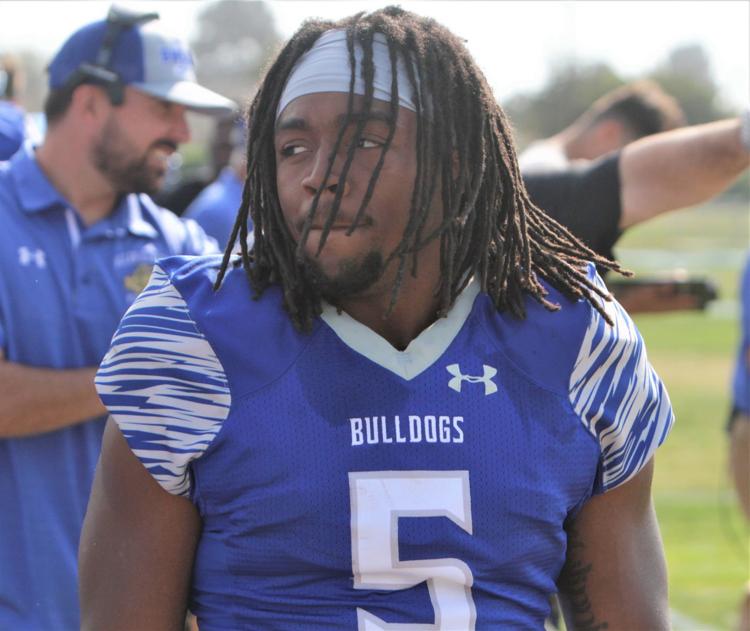 102619AHC13.JPG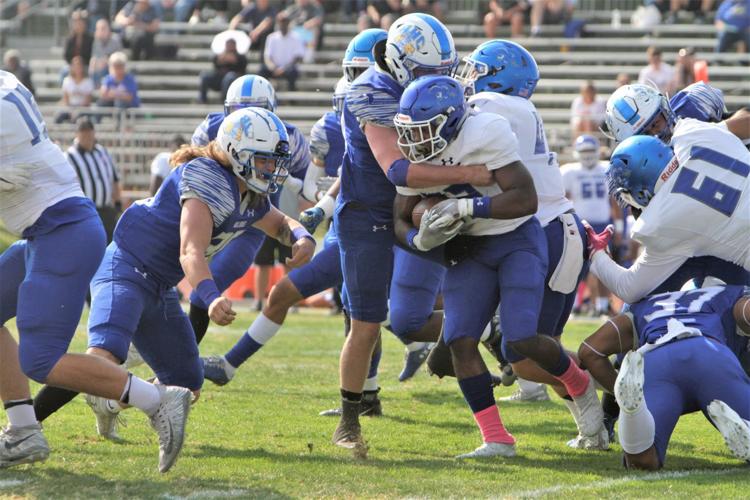 102619AHC14.JPG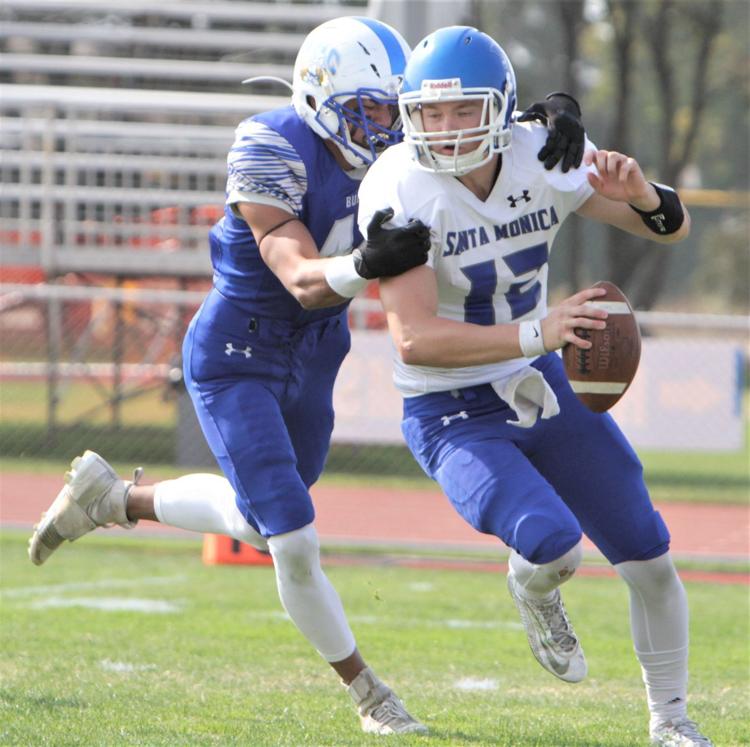 102619AHC15.JPG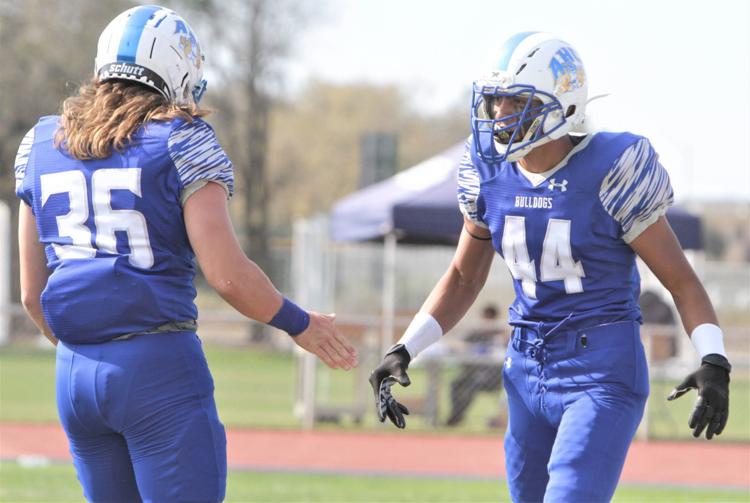 102619AHC16.JPG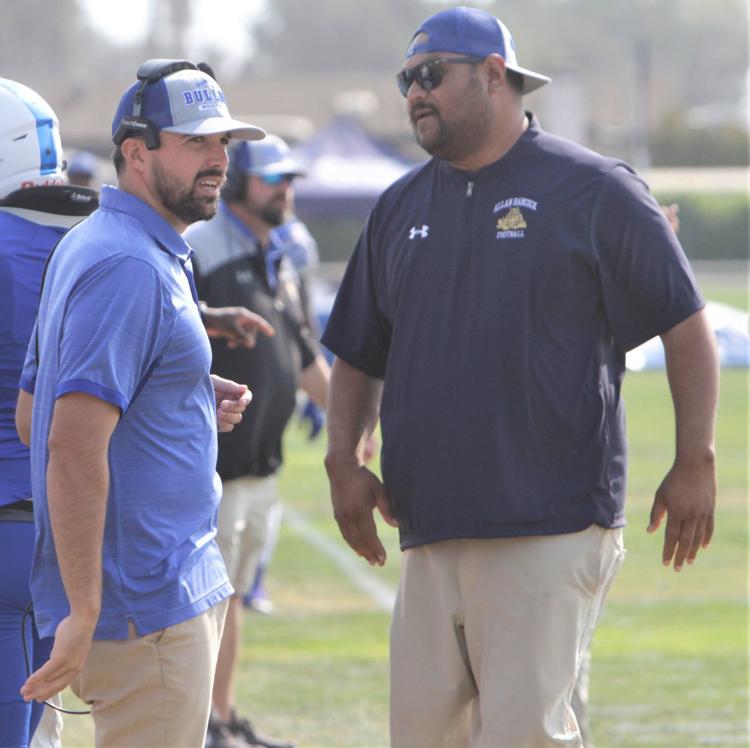 102619AHC17.JPG
102619AHC18.JPG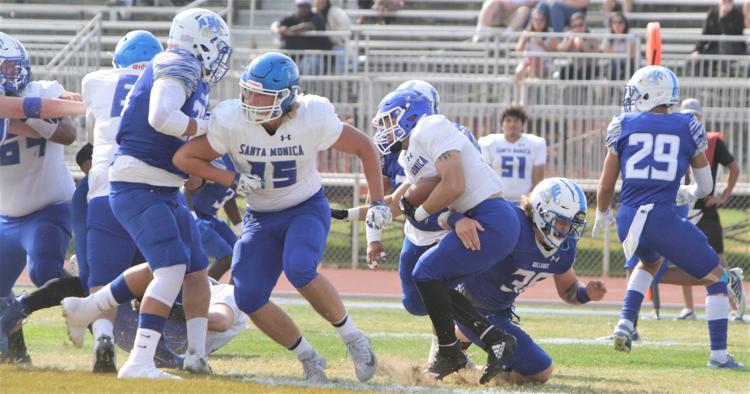 102619AHC19.JPG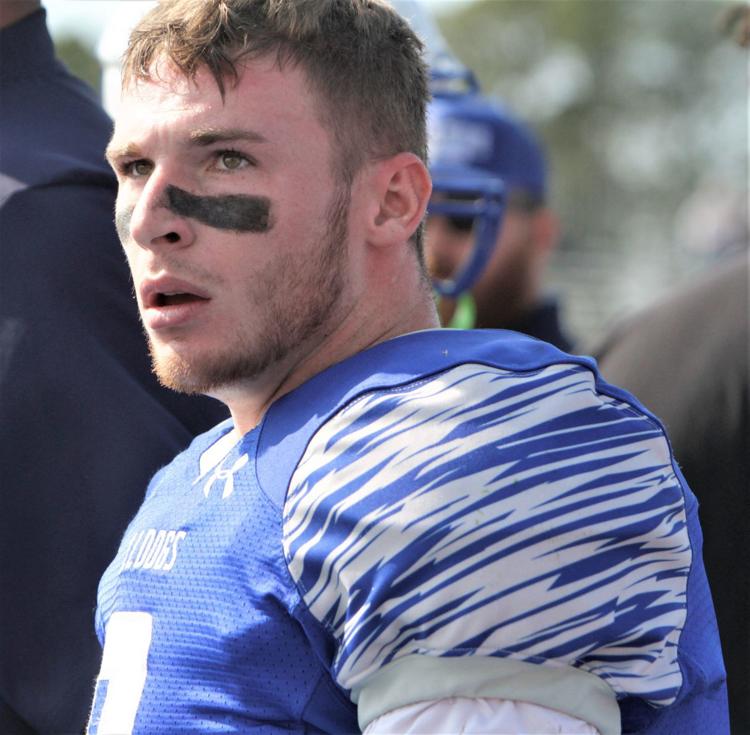 102619AHC20.JPG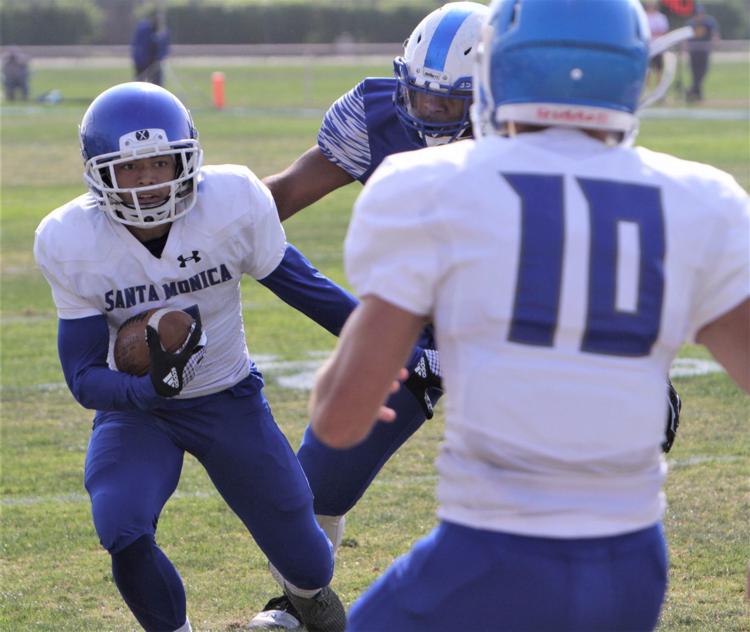 102619AHC21.JPG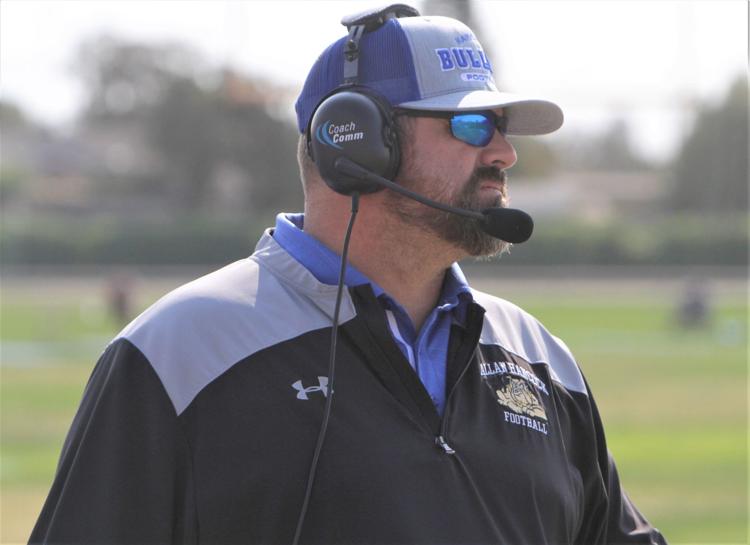 102619AHC22.JPG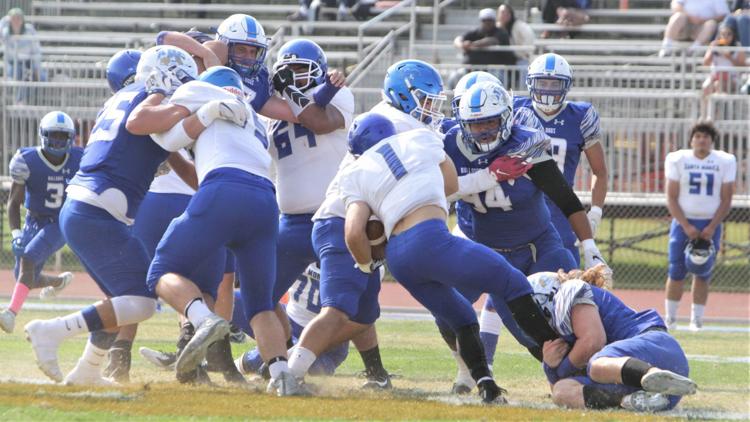 102619AHC23.JPG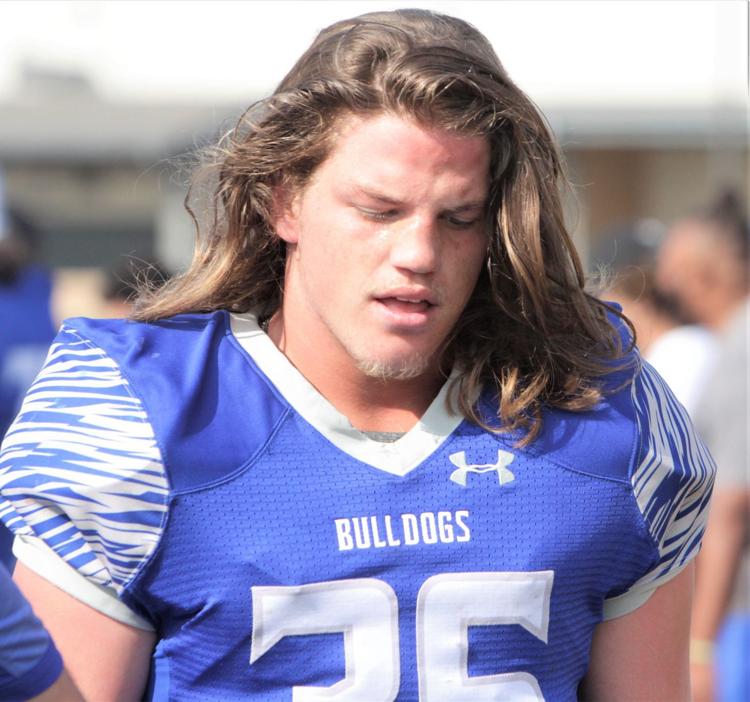 102619AHC24.JPG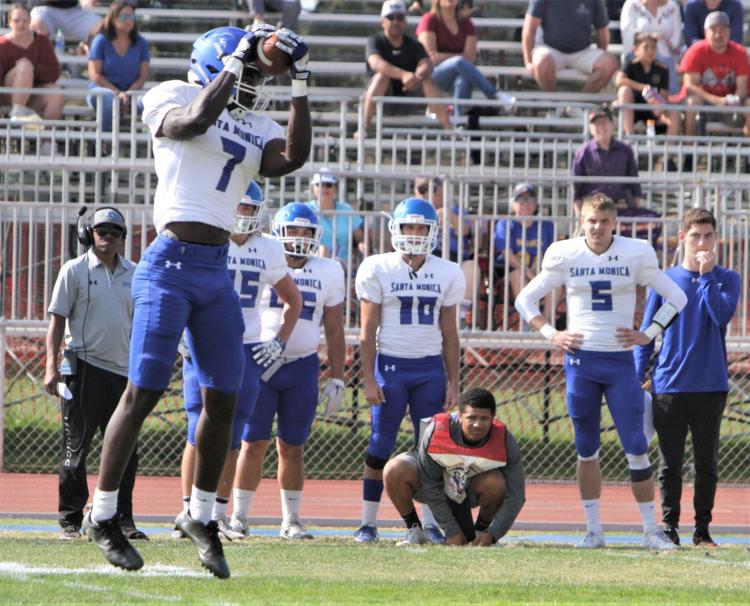 102619AHC25.JPG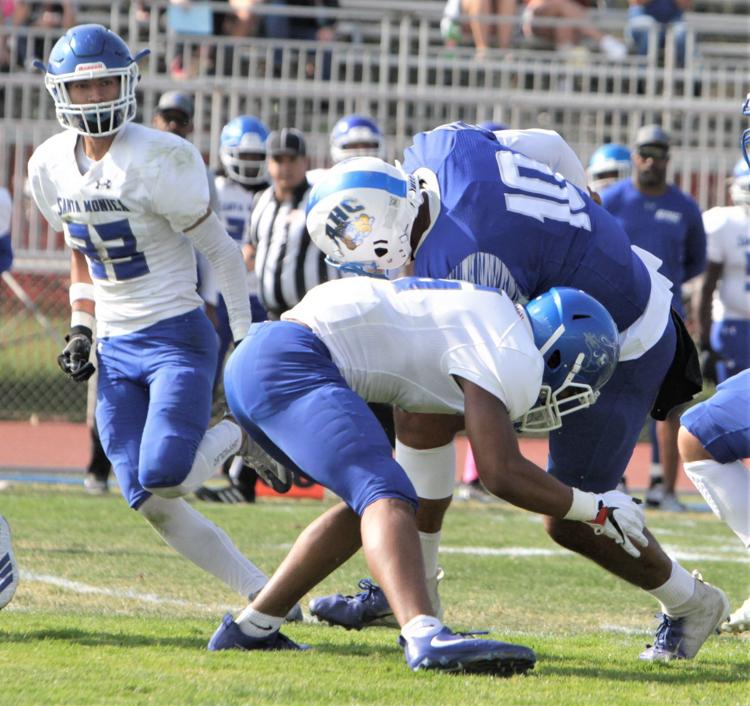 102619AHC26.JPG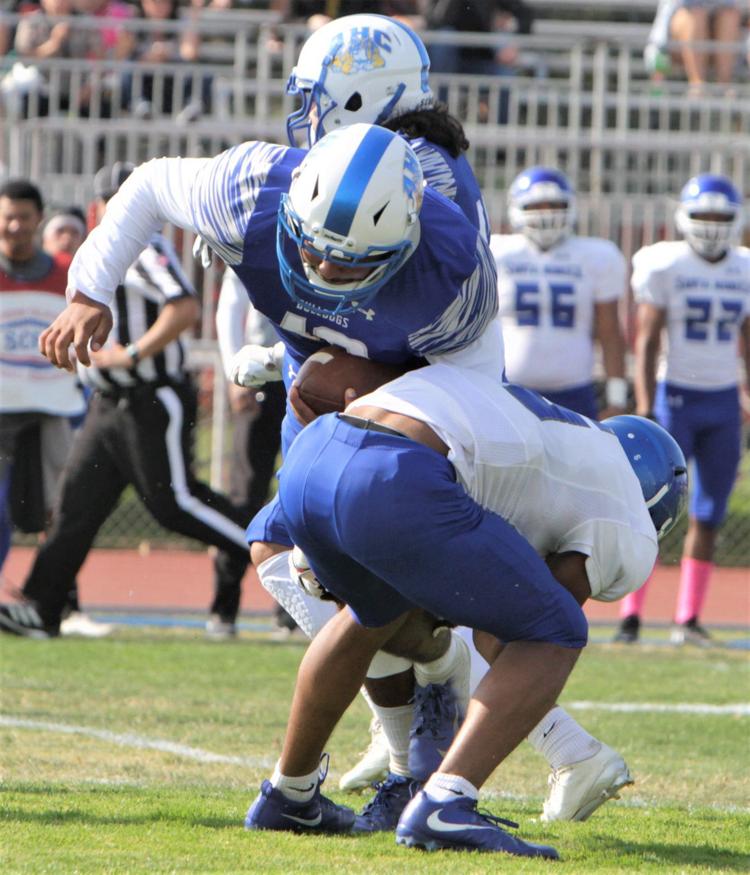 102619AHC27.JPG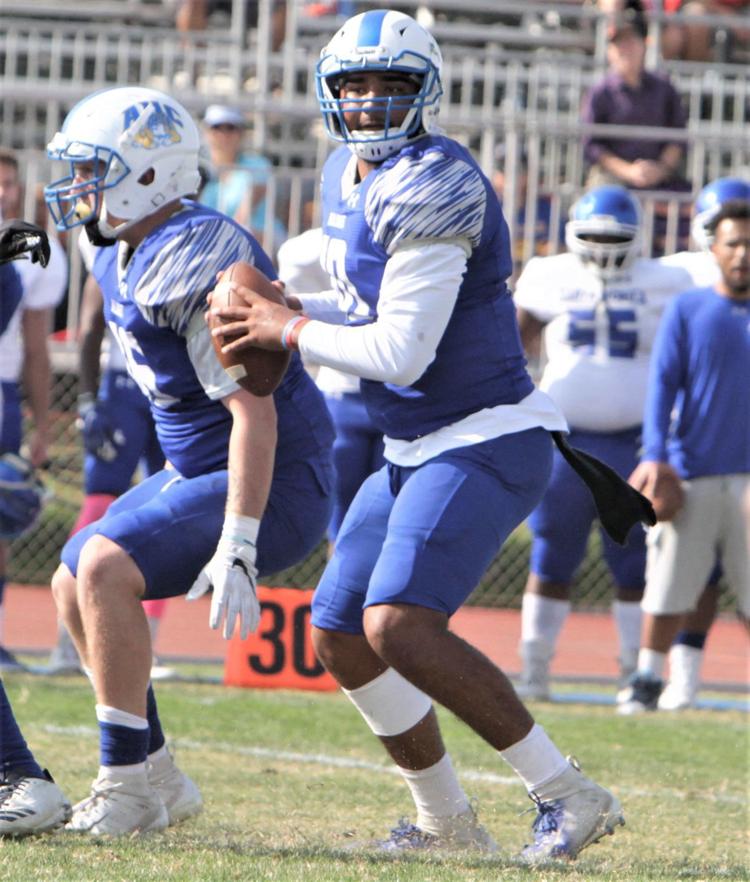 102619AHC28.JPG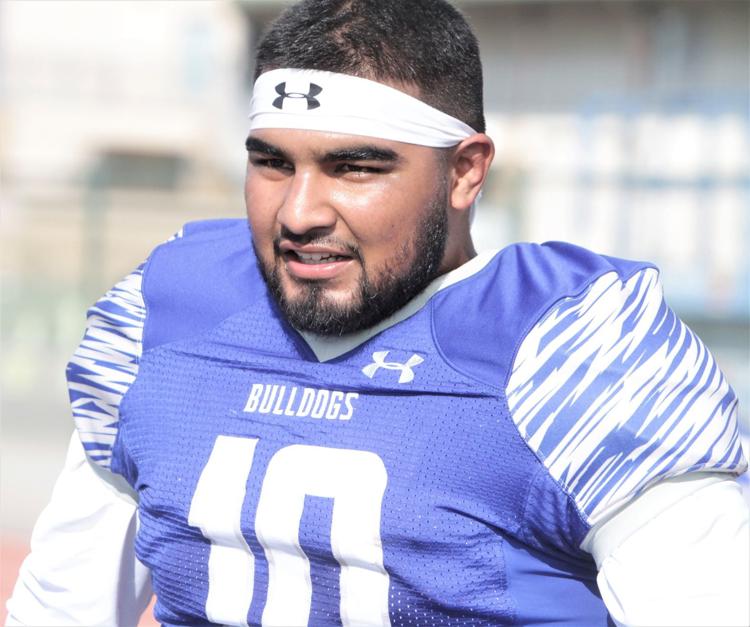 102619AHC29.JPG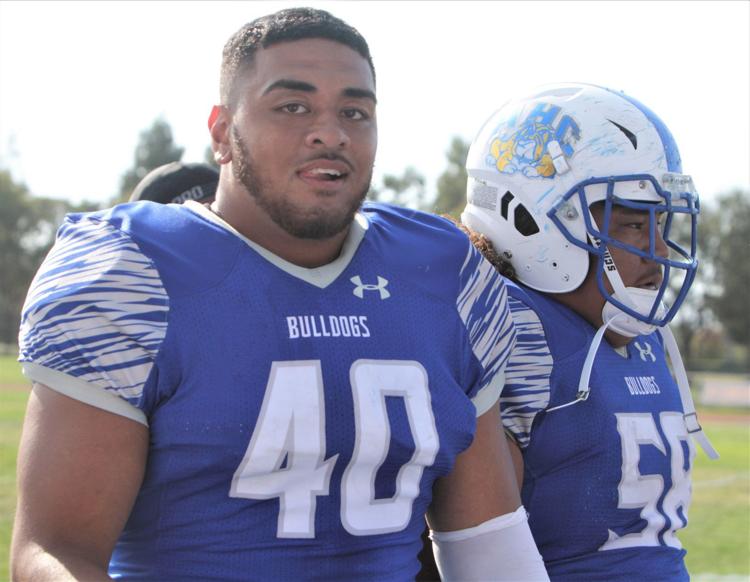 102619AHC30.JPG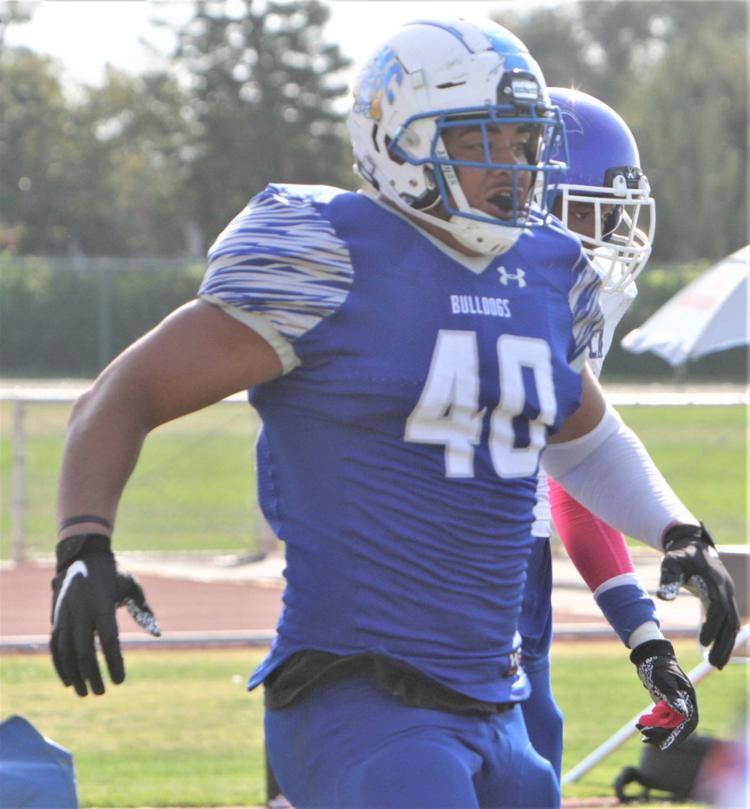 102619AHC31.JPG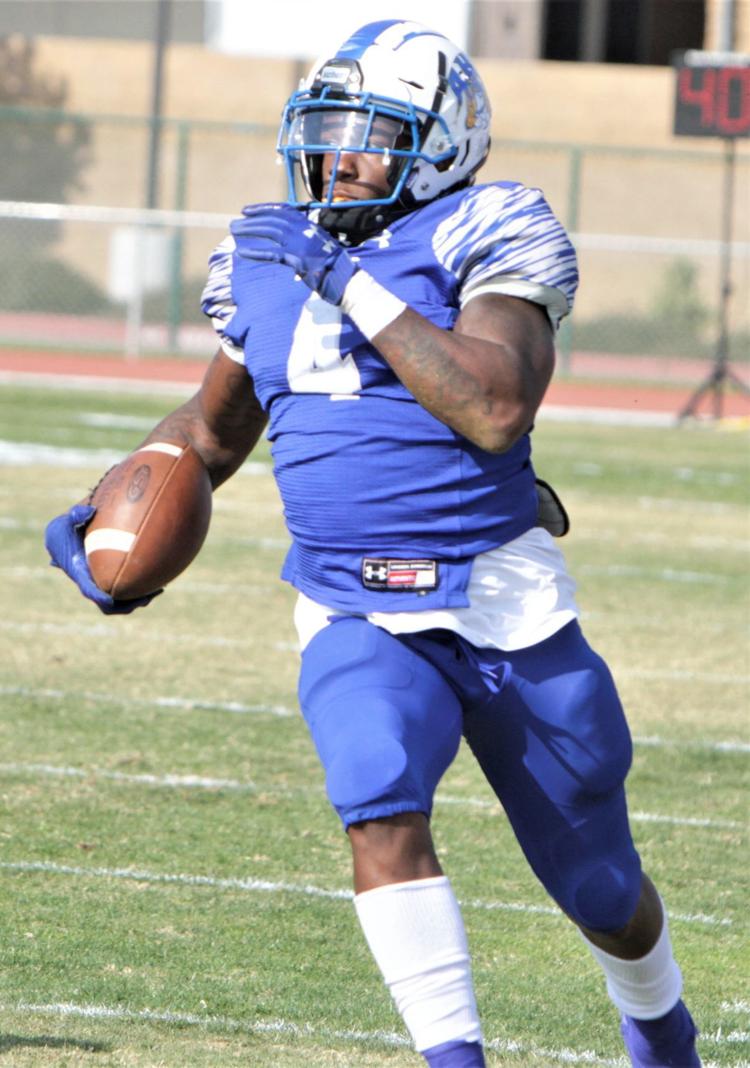 102619AHC32.JPG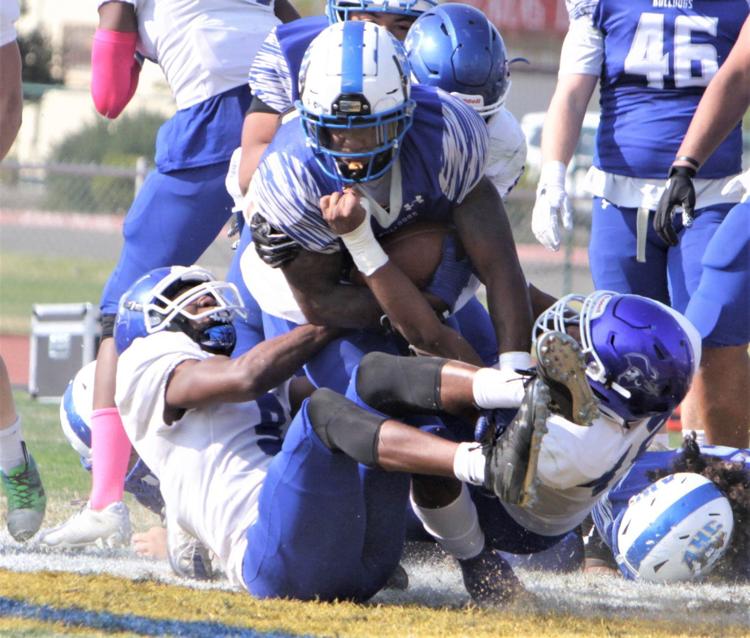 102619AHC33.JPG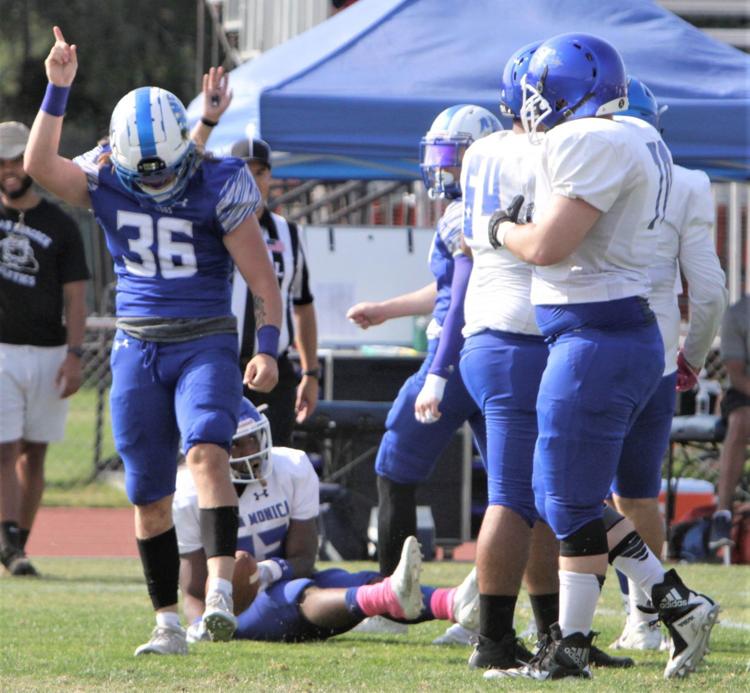 102619AHC34.JPG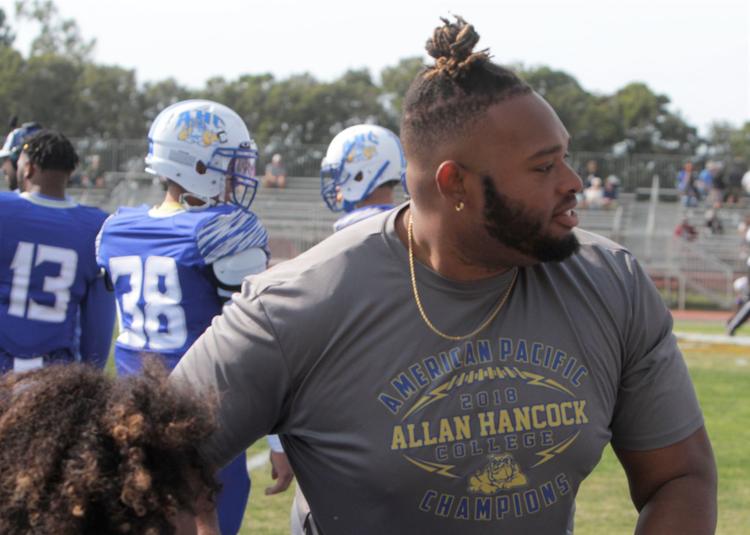 102619AHC35.JPG