Finally getting to go against another football team Saturday, the Hancock College side saw Alec Messing kick a 20-yard field goal.
The points were the first of the game and the out-manned Monarchs' first points of the year. The Bulldogs scored the next 70 and wound up with a 70-3 win in their season opener on an unseasonably hot day at Hancock.
The Monarchs dropped to 0-2. Because of the lopsided score, the fourth quarter was shortened to eight minutes from the standard 15. The Bulldogs subbed liberally in the second half.
"It has been too long," since the Bulldogs had been able to play a game this year said Hancock sophomore offensive lineman Ahmeen Reese afterward.
"In my coaching and playing career, I've never started a season this late," said Hancock coach Kris Dutra.
Dutra has been Hancock's head coach since 2001. Before that, he was a Hancock assistant to Barney Eames. Dutra played for Santa Maria High School then went on to play in college.
"This has been a long time for these guys to practice as hard as they do without getting any reward," Dutra said.
A lot of Bulldogs reaped rewards Saturday.
Hancock veteran Eddie Battle and Hancock newcomers Maurice Smith, Terrance Raynor and Desmond Newkirk all ran for two scores. Qualik Davis ran for another, and Hancock quarterback Gavin Grondahl hit Cajon Lakes on a 34-yard strike up the middle for a touchdown.
Grondahl and Lakes are both freshmen.
The stats told the truth about how this one went. The Bulldogs, who ran for 462 yards, had 563 yards of offense. The Monarchs had 27, including minus 20 yards rushing.
Raynor scores again from short range and Hancock is rolling. The run game is leading the way but Grondahl finding some rhythm with short/intermediate passes to provide balance. Hancock leads 21-3. 422 left in first half. #santamariatimes pic.twitter.com/ymZsPg2V86

— Joe Bailey (@JBaileySMSports) September 14, 2019
You have free articles remaining.
Two defensive linemen from local high schools, Trenton Carter (Lompoc) and Jackson Valencia (Santa Ynez), along with linebacker Honus Wagner, helped lead a solid Hancock front seven.
Hancock defensive back Seth Matthysse said his front seven's work made the Bulldogs secondary's collective job easier on pass coverage.
Besides, "It was good to see a lot of players get in and do their jobs well," said Matthysse.
Reese and Matthysse said they were pleased with their offensive and defensive units' timing.
The Monarchs contained Hancock's ground game in the first quarter. Then the Bulldogs linemen began consistently knocking the Monarchs off the line of scrimmage and Hancock's backs started piling up yardage.
"There were some missed assignments early, but then we got it going," said Reese.
Hancock used seven running backs. None carried the ball more than a dozen times. Battle was the leading rusher with 129 yards. DJ Whitmill, who sat out last year after a productive 2017, ran for 108.
Craig Jones and Awan Parker both intercepted Grondahl twice. Jones intercepted the first two Grondahl passes, and he set up the field goal by running the second pick to the Hancock 3.
Pioneer Valley graduate Edgar Zacarias made all of his 10 PAT kicks.
It was a tough day all around for the Monarchs. LA. Valley freshman linebacker Earl Holliman went down with an injury late in the third quarter and was eventually lifted gingerly onto a board then onto a stretcher and was taken off the field in an ambulance.
His condition was not known at press time.
Hancock will play at traditional powerhouse Ventura at 6 p.m. Saturday in another non-league game. The Bulldogs are not home again until Oct. 5.
091419 Hancock vs LA Valley Football 02.jpg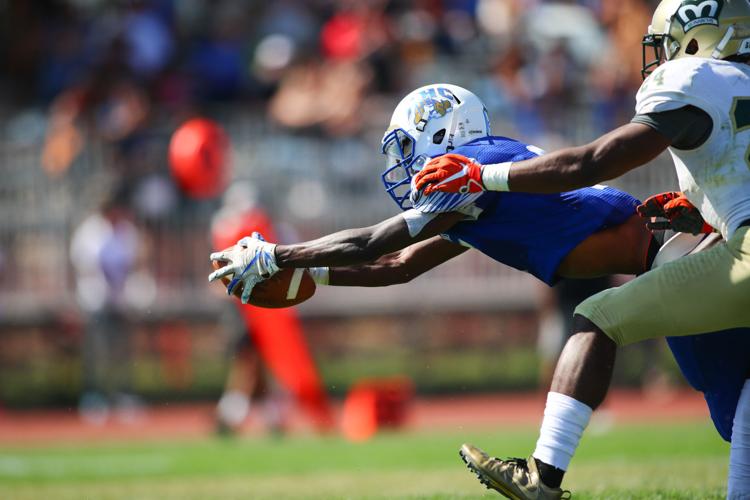 091419 Hancock vs LA Valley Football 01.jpg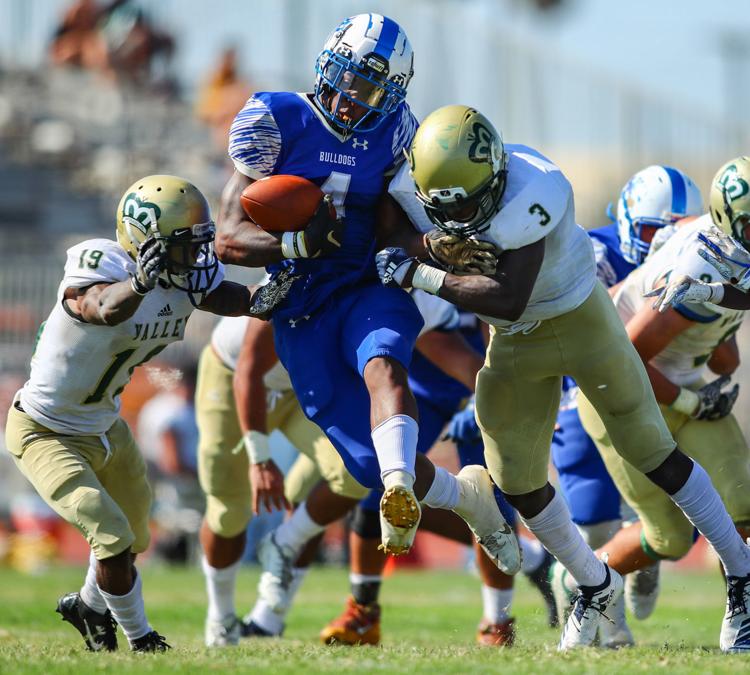 091419 Hancock vs LA Valley Football 03.jpg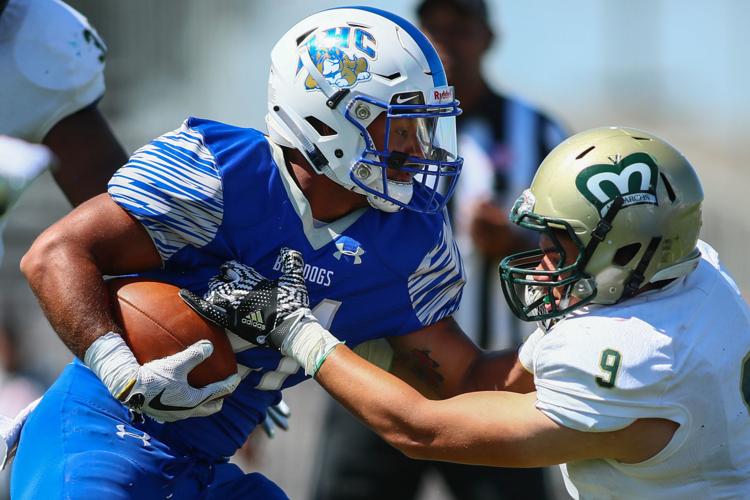 091419 Hancock vs LA Valley Football 04.jpg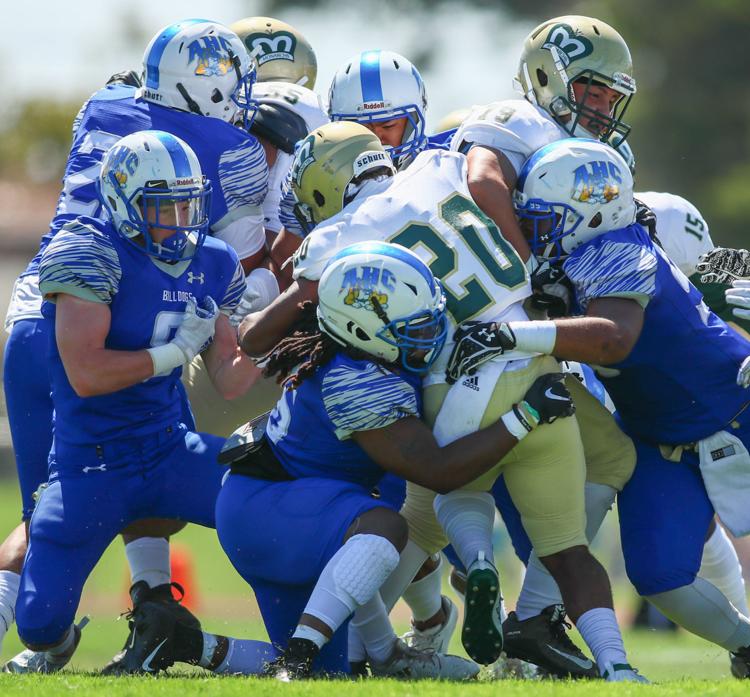 091419 Hancock vs LA Valley Football 05.jpg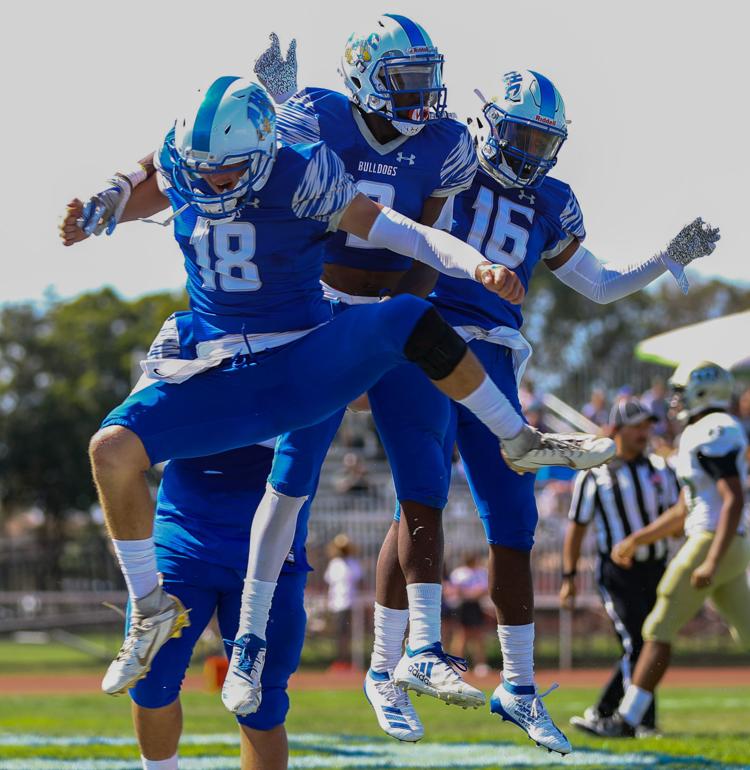 091419 Hancock vs LA Valley Football 06.jpg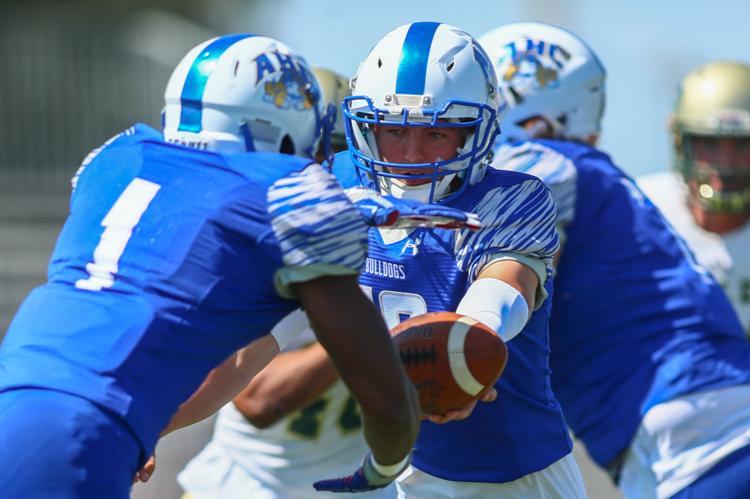 091419 Hancock vs LA Valley Football 07 (1).jpg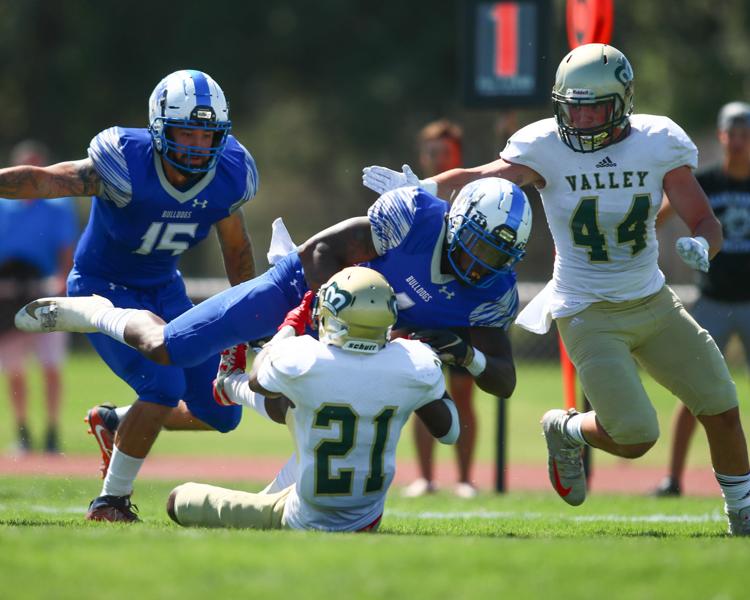 091419 Hancock vs LA Valley Football 08.jpg
091419 Hancock vs LA Valley Football 09.jpg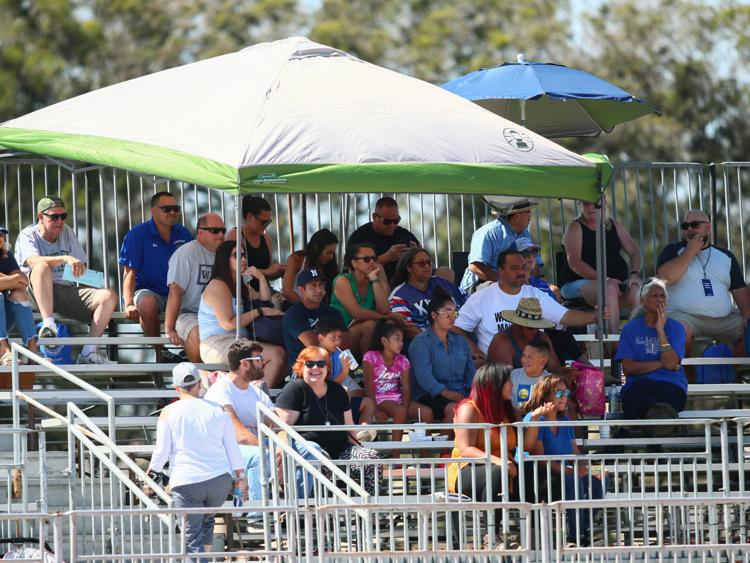 091419 Hancock vs LA Valley Football 10.jpg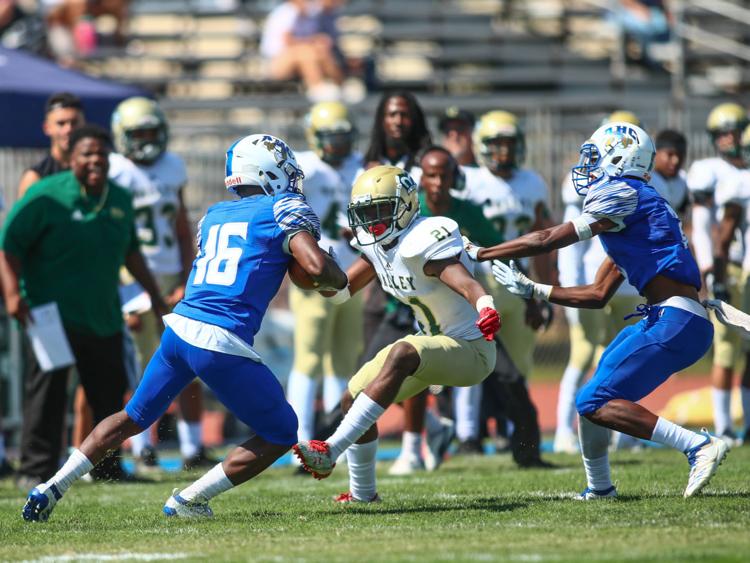 091419 Hancock vs LA Valley Football 11.jpg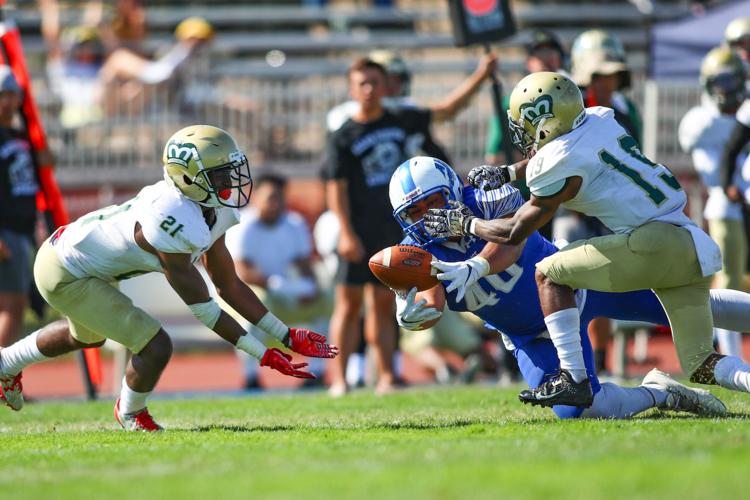 091419 Hancock vs LA Valley Football 12.jpg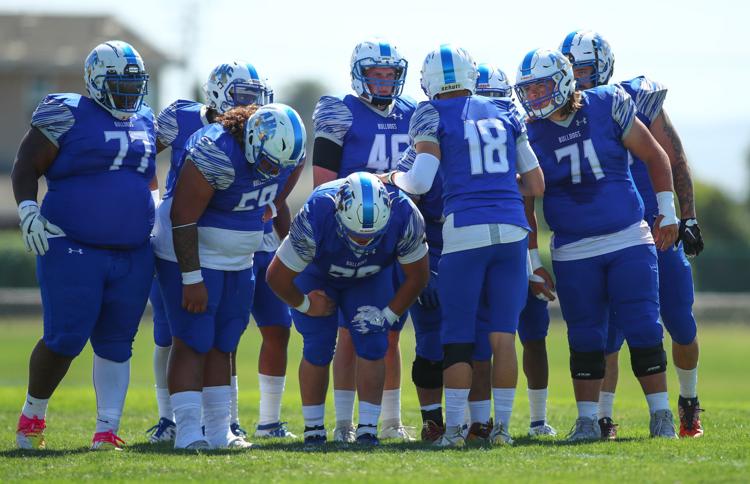 091419 Hancock vs LA Valley Football 13.jpg
091419 Hancock vs LA Valley Football 14.jpg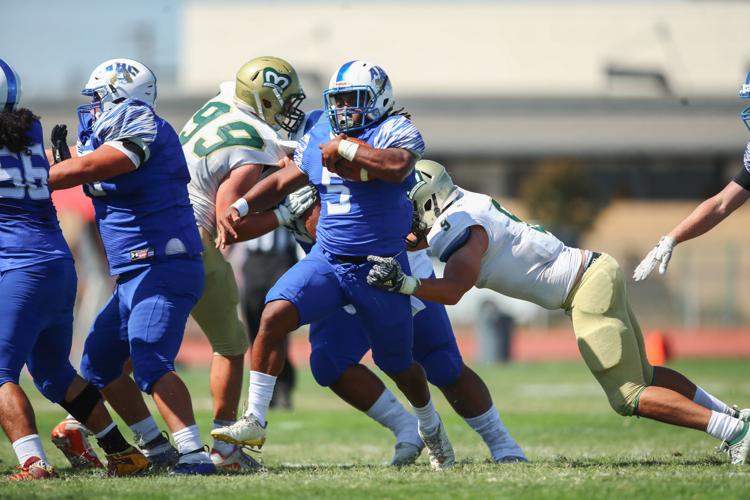 091419 Hancock vs LA Valley Football 15.jpg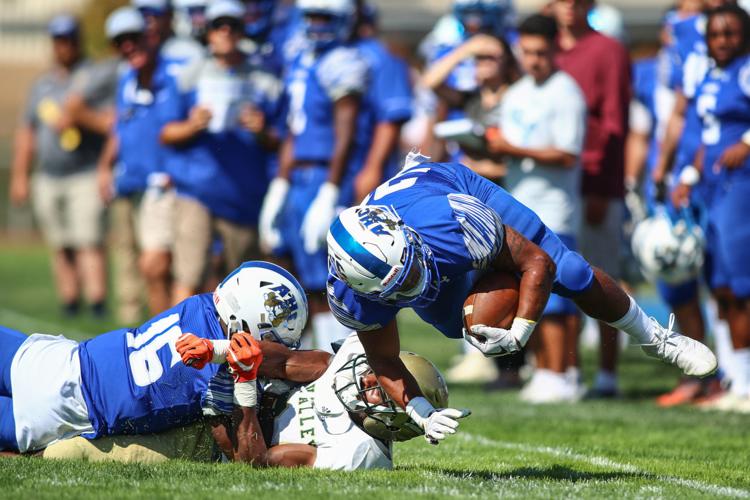 091419 Hancock vs LA Valley Football 16.jpg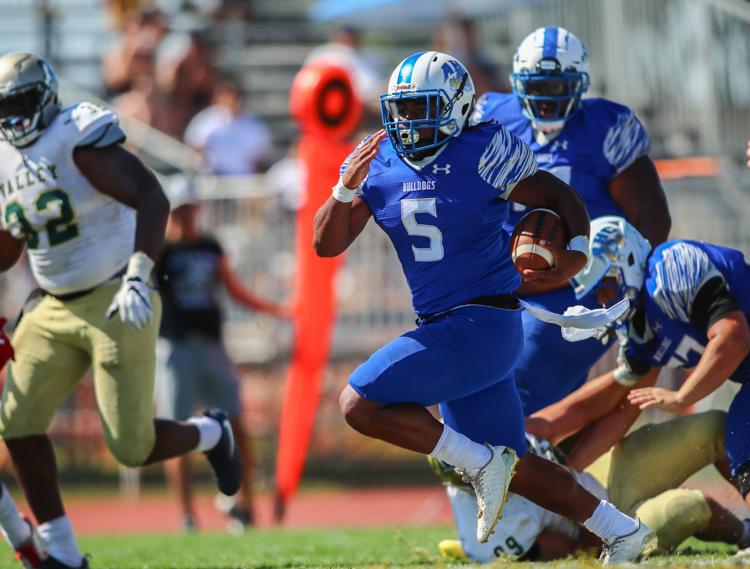 091419 Hancock vs LA Valley Football 17.jpg
091419 Hancock vs LA Valley Football 18.jpg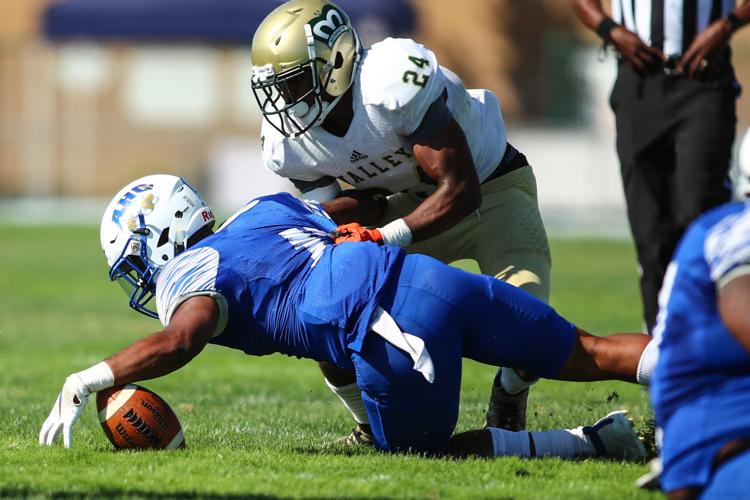 091419 Hancock vs LA Valley Football 19.jpg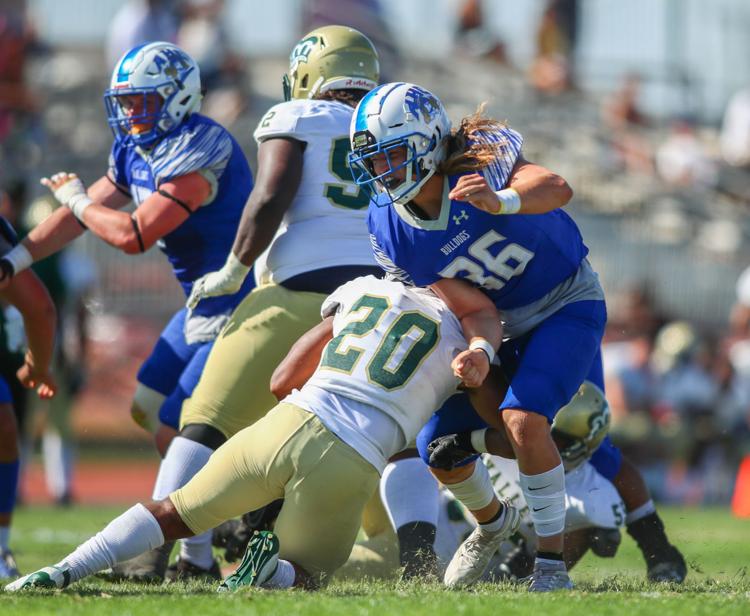 091419 Hancock vs LA Valley Football 20.jpg