Some longtime Central Coast residents may remember the time John Madden coached at Hancock College.
This was before Madden led the Oakland Raiders to a Super Bowl title and well before his illustrious career broadcasting NFL games on television. 
But Madden, who was Hancock's head football coach for the 1962 and 1963 seasons, didn't just coach football on the Central Coast. Madden wove himself into the fabric of the area.
Fenenga founded the boys volleyball program at Santa Ynez and led teams to jaw-dropping levels of success. The Pirates won seven CIF Southern Section titles and made the finals 10 times.
Madden's wife, Virginia Fields, was a native of Los Alamos and the couple was married inside the St. Mary of the Assumption Church in Santa Maria the day after Christmas in 1959.
At the couple's wedding, the Times reported that the bride "was radiant in an original gown of imported Chantily lace over 'Deep Lustre' ivory satin with sabrina neckline edged with pearls."
Madden's best man at that wedding was John Robinson, who coached at USC and in the NFL, winning over 200 games combined across both levels. NFL player and coach Dick Nolan also attended.
Some of the other attendees included Kermit McKenzie and Clarence Minetti of Guadalupe.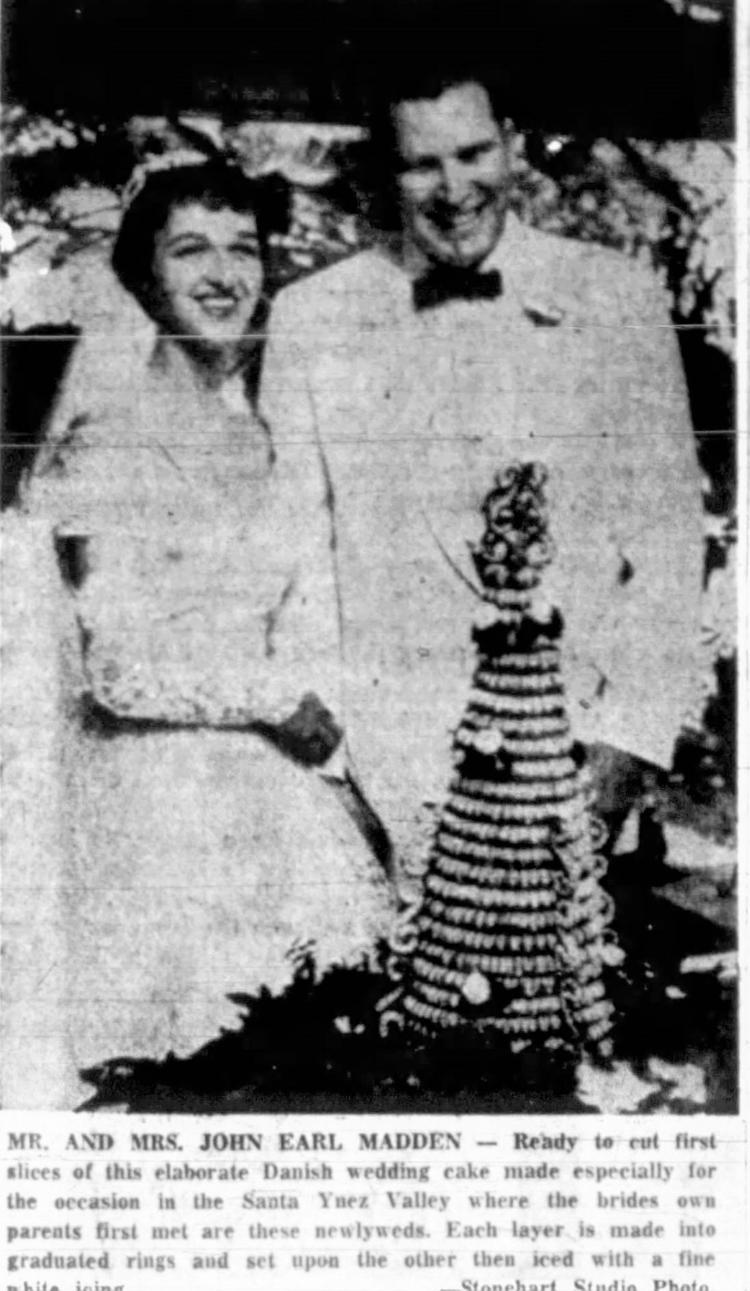 Years after he left Hancock College to pursue bigger coaching gigs, Madden maintained his ties to the Central Coast. He continued to visit Santa Maria and kept in touch with the friends he and his wife made there. He was the grand marshal of the Elks Rodeo Parade in 1970. 
Madden, now 84, first came to Hancock College as an assistant coach under Al Baldock in 1960. Madden grew up in Northern California and ventured to the area when enrolled at Cal Poly to play college football. 
He was eventually drafted by the Philadelphia Eagles as an offensive tackle, but his NFL career was cut short due to a knee injury in 1958.
Madden arrived at Hancock in 1960 and coached there for four seasons, two as an assistant and two as the head coach. He took over Baldock's program before the 1962 season. 
Al Vierra was grumbling about some of the coaching decisions being made at St. Joseph High School.
"Al is a very fine coach," Madden said of Baldock according to a story that ran in the sports section of the Santa Maria Times on Feb. 21, 1962. "I learned a lot from working with him and we will continue to do about the same thing. You can't change success. We've got a good quarterback coming back, so we may pass more, but otherwise I expect the formations will be about the same."
Madden was 25 years old when he took the head coaching job and he was teaching physical education at the Orcutt School. Virginia, Madden's wife, was also a teacher. Virginia graduated from Santa Maria High School and Mt. St. Mary's College in Brentwood. 
Madden had high expectations for his first season with the Bulldogs, as 50 players came out for the team, a much larger number than the 30 or so that typically joined the club. 
"We'll be kind of green, and we're going to have to expect these freshmen to show us something," Madden told Carl Romansky for a story that published in late August of 1962. 
"I'm up to mile 75," she said. "I'm going to run a mile for all of our 360 athletes."
Madden hoped to install a pass-first offense in his first season at AHC. But after the Bulldogs ran all over Monterey in a 40-0 win at Dave Boyd Field, Madden said, "We wanted to beat them physically. We're going to run more now. First we'll beat 'em, then we'll go after the passes and fancy stuff."
Madden's team went 4-5 in his first season, losing a tough 8-6 game to Taft College at Boyd Field to miss out on a chance at the league title. The Bulldogs closed out the '62 season with a 60-6 throttling of Cal Poly's Frosh-JV team in San Luis Obispo as 150-200 fans traveled from Santa Maria to see the action.
In 1963, Madden got the Bulldogs out to a 6-1 start heading into a November game at Taft College for the league title. The Bulldogs were ranked No. 11 in the nation according to JC Gridwire coming into the game, though Madden himself was ill and questionable to travel to the game. 
The Bulldogs cruised past Taft 22-0 to win the Central California Junior College Association title, the third league crown in Madden's four seasons coaching at Hancock. Though he was ill, Madden did coach in the win at Taft. 
Madden's Bulldogs crushed Santa Barbara 56-18 in the regular season finale, to close out that campaign with an 8-1 record. Somehow, the Bulldogs were not selected to play in a junior college bowl game that year. 
The win over Santa Barbara City would be Madden's final game with the Bulldogs. He quit in June of 1964, taking over the No. 2 spot at San Diego State, coaching the Aztec defense.  
Madden coached at SDSU for two seasons, then was hired as the linebackers coach for the Oakland Raiders, a member of the AFL, in 1967. Madden took the head coaching job at Oakland in 1969.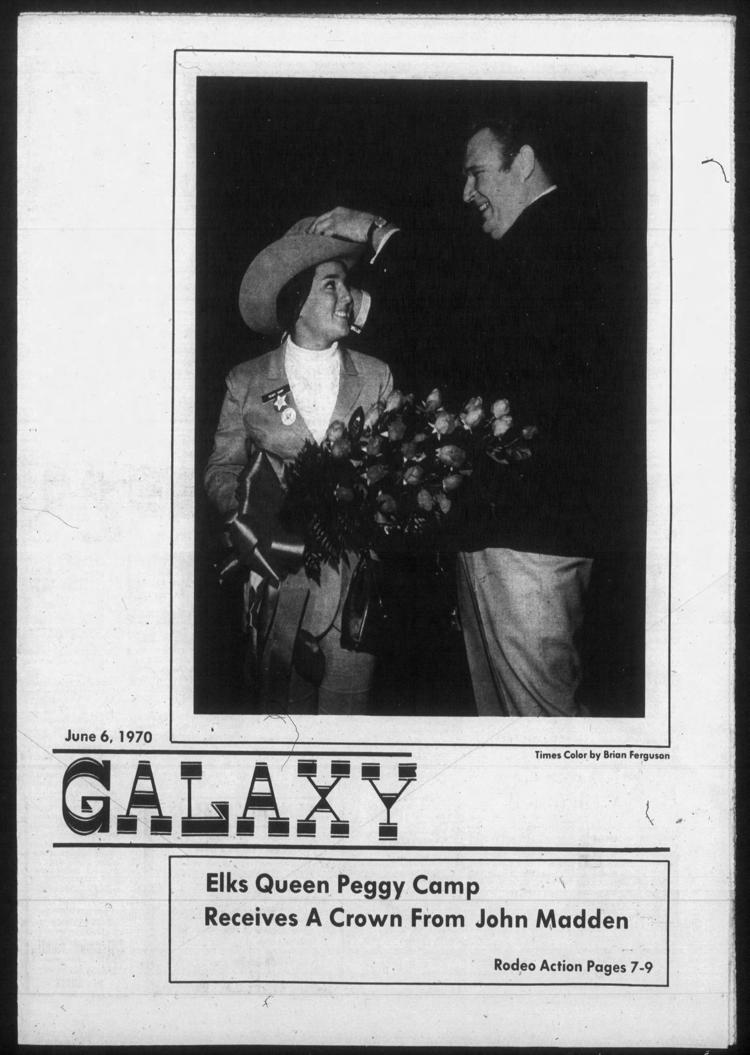 In 1970, Madden, just after he was named the AFL Coach of the Year, was asked to be the grand marshal of the Elk Parade and obliged, much to the delight of all Santa Marians.
Madden won over 100 games with the Raiders, going 112-39-7 including the playoffs, and coached the Raiders to a Super Bowl title with a 32-14 win over the Vikings in January of 1977. Madden announced his retirement from coaching in 1979 and hasn't coached since.
He went on to become a popular broadcaster with a unique style, calling games for CBS, FOX, ABC and NBC, until retiring in 2009. He also lent his likeness to the Madden NFL video games in 1988. The series is still ongoing.
Madden was inducted into the Pro Football Hall of Fame in 2006.
Santa_Maria_Times_Sat__Oct_17__1959_.jpg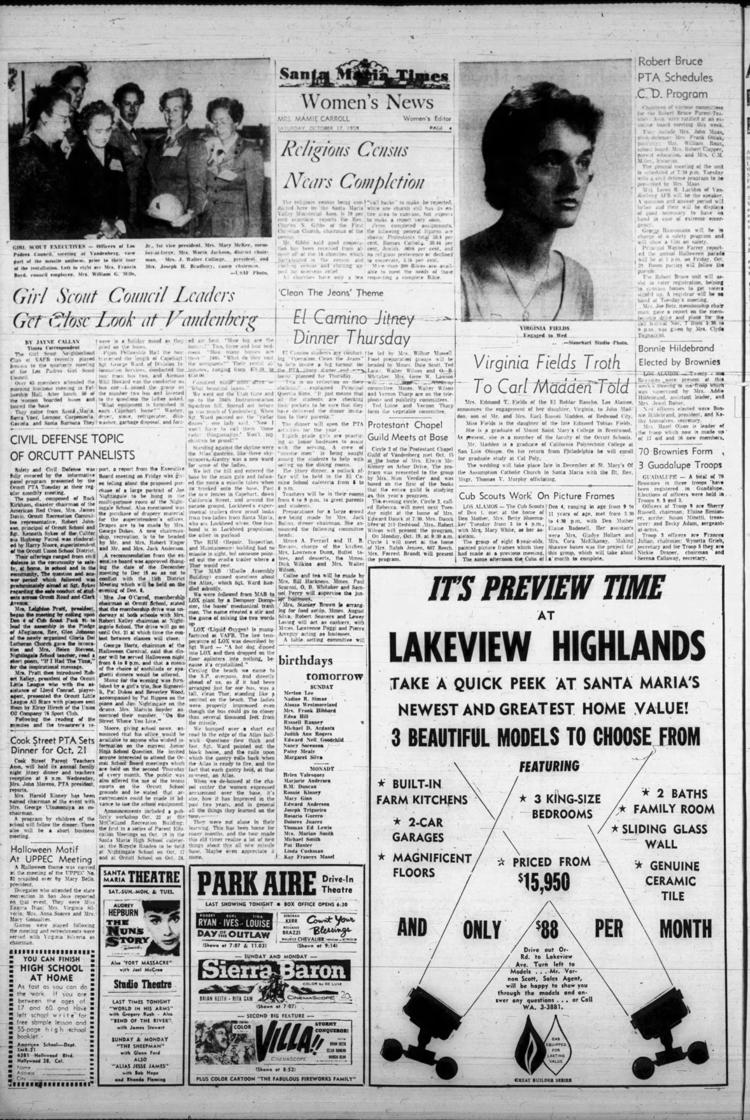 Santa_Maria_Times_Fri__Sep_2__1960_.jpg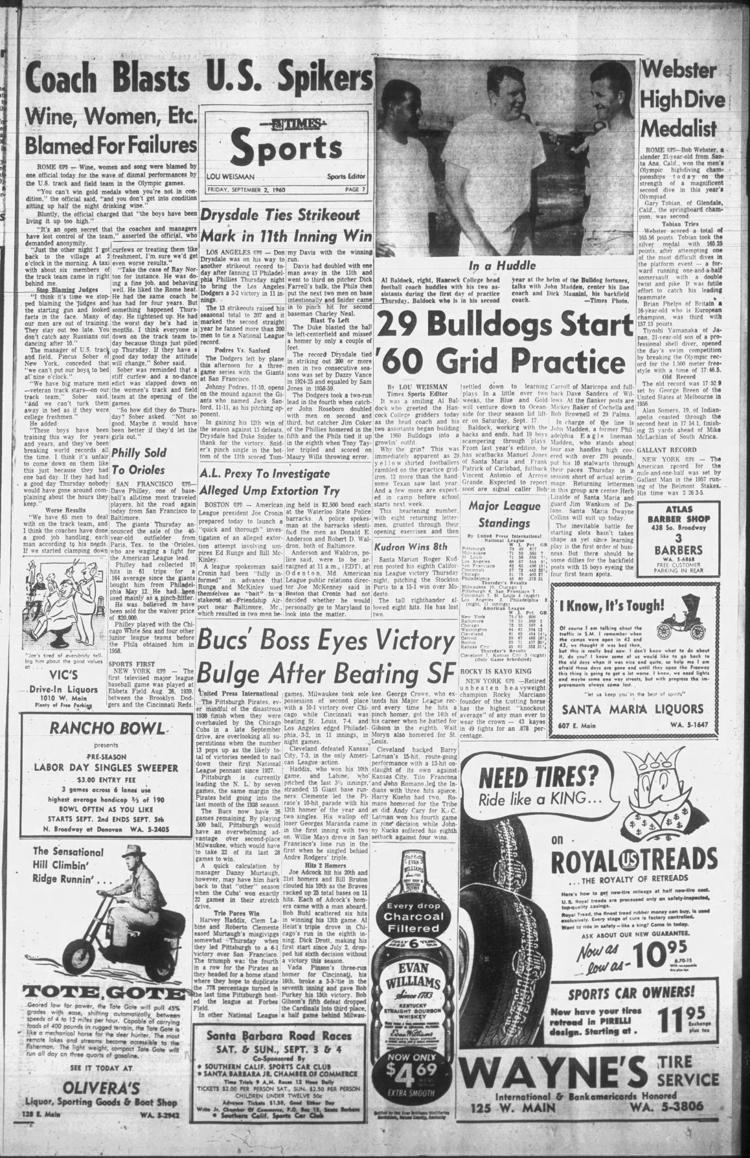 Santa_Maria_Times_Fri__Sep_16__1960_.jpg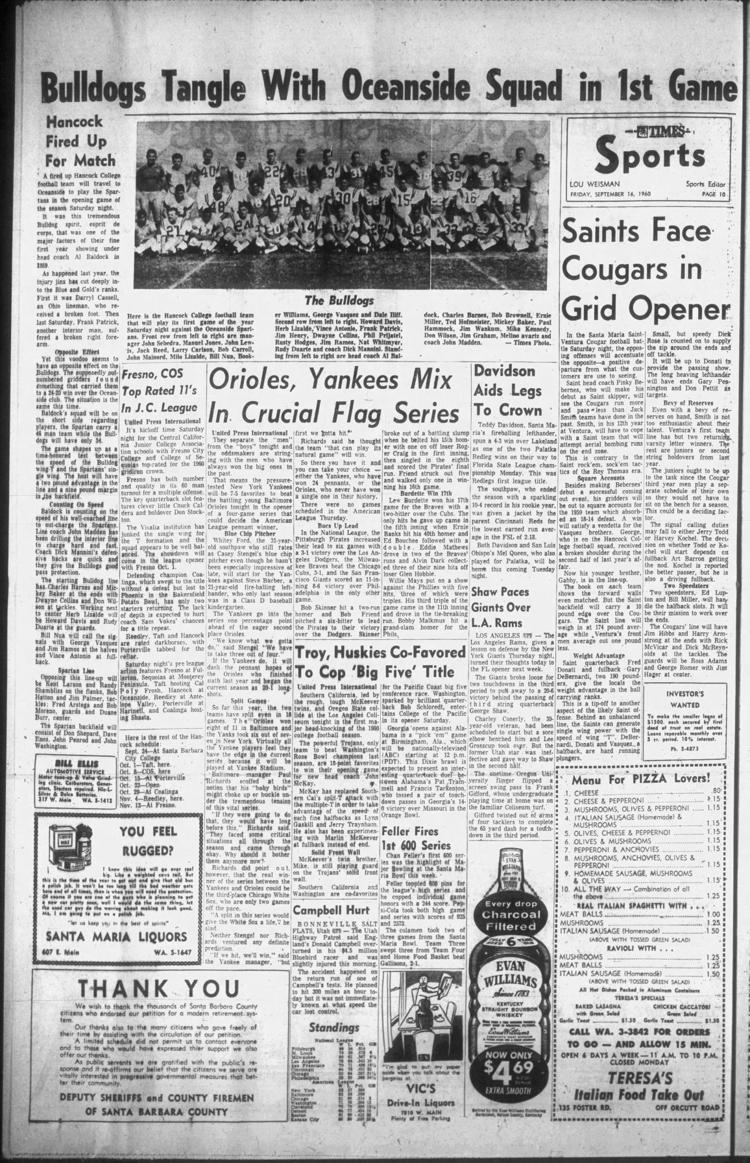 Santa_Maria_Times_Mon__Jan_4__1960_.jpg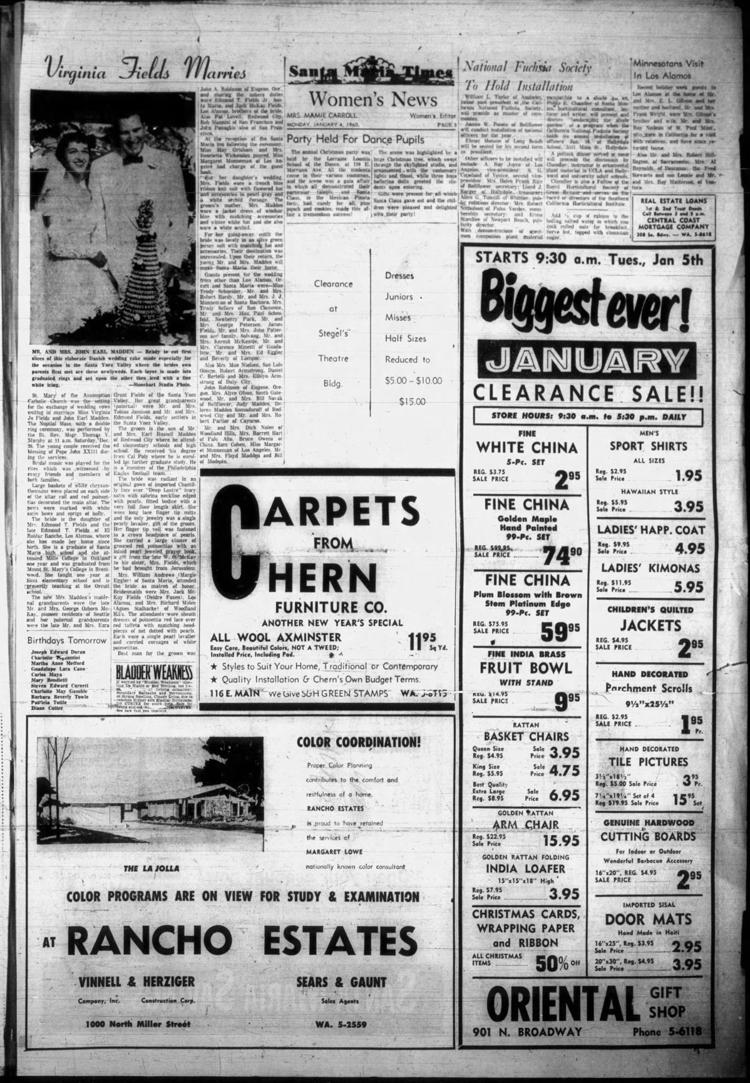 Santa_Maria_Times_Sat__Nov_5__1960_.jpg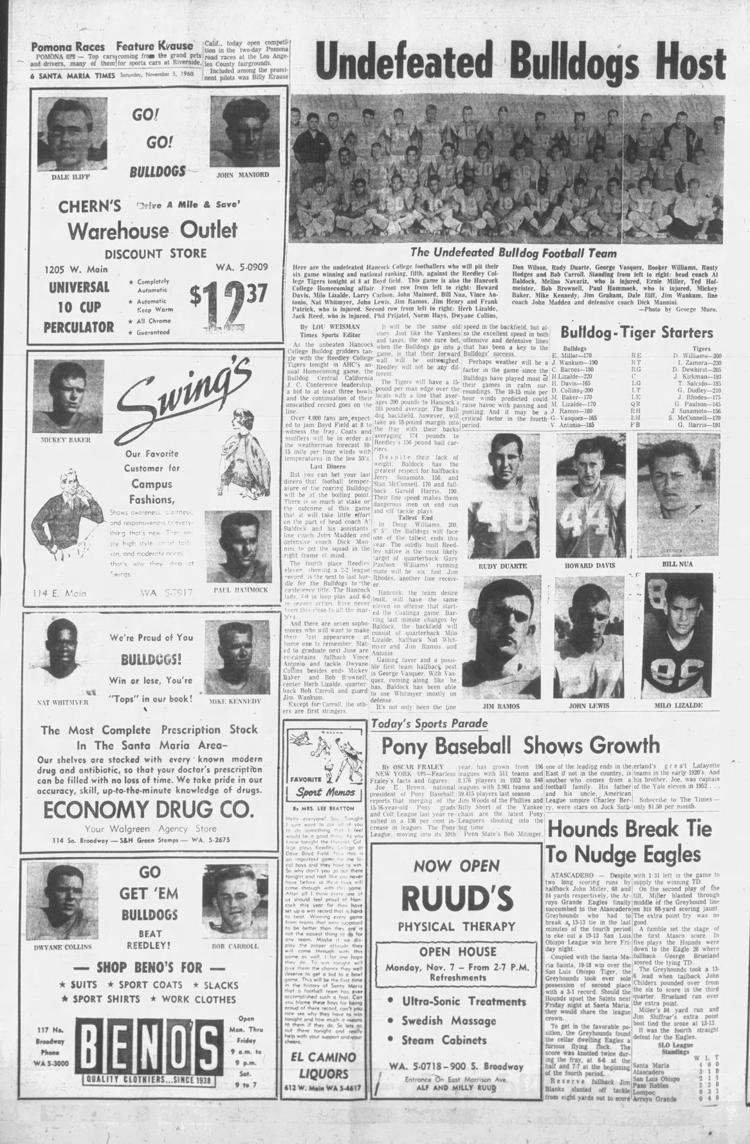 Santa_Maria_Times_Sat__Sep_23__1961_.jpg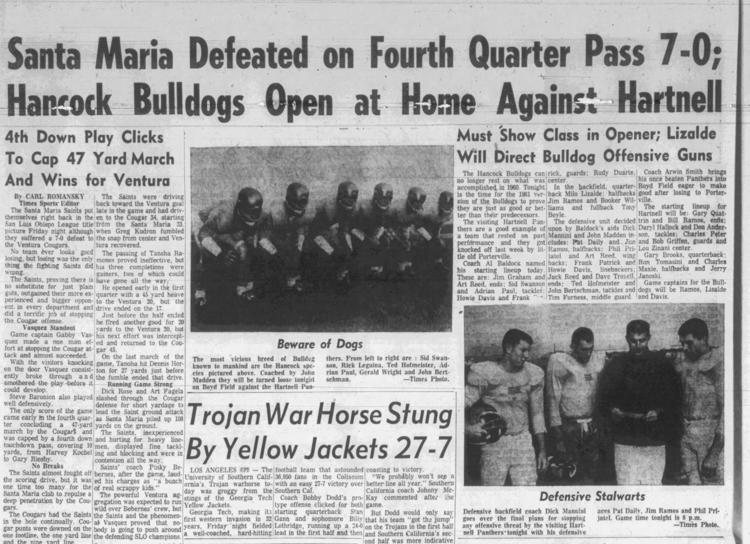 Santa_Maria_Times_Wed__Feb_21__1962_.jpg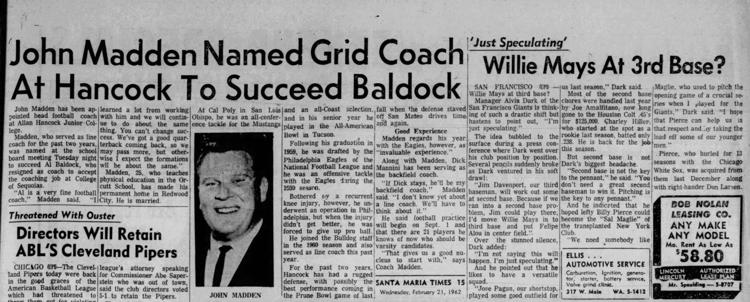 Santa_Maria_Times_Wed__Aug_29__1962_.jpg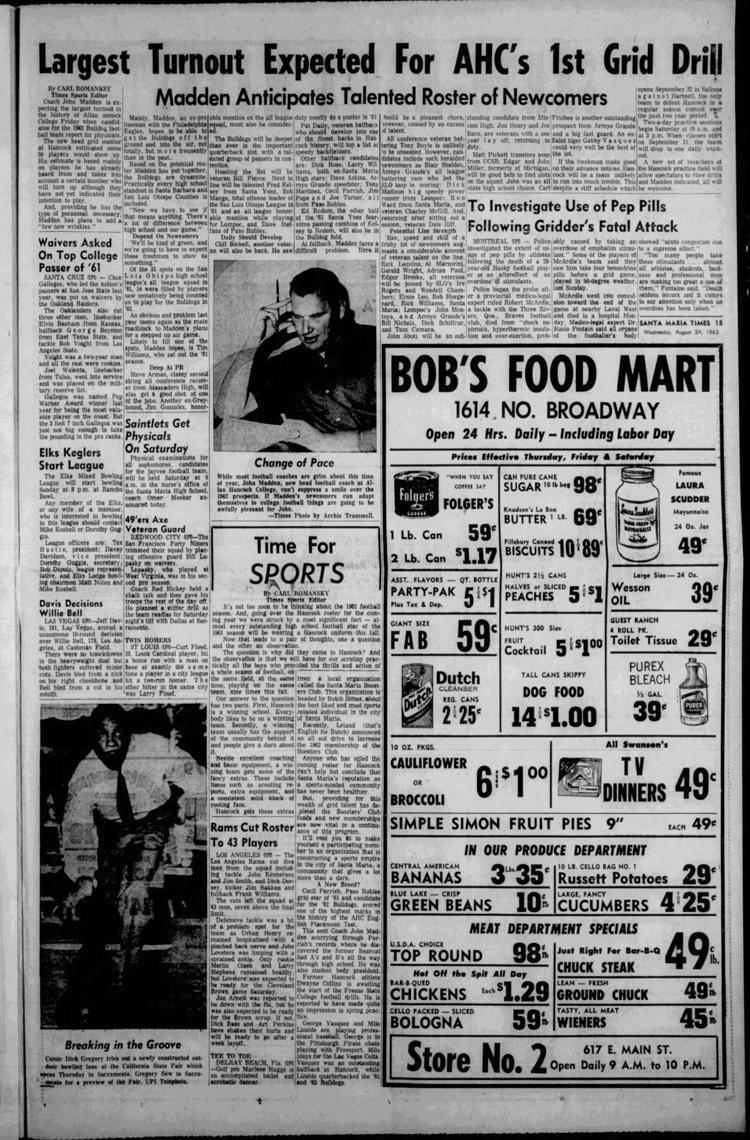 Santa_Maria_Times_Mon__Oct_8__1962_.jpg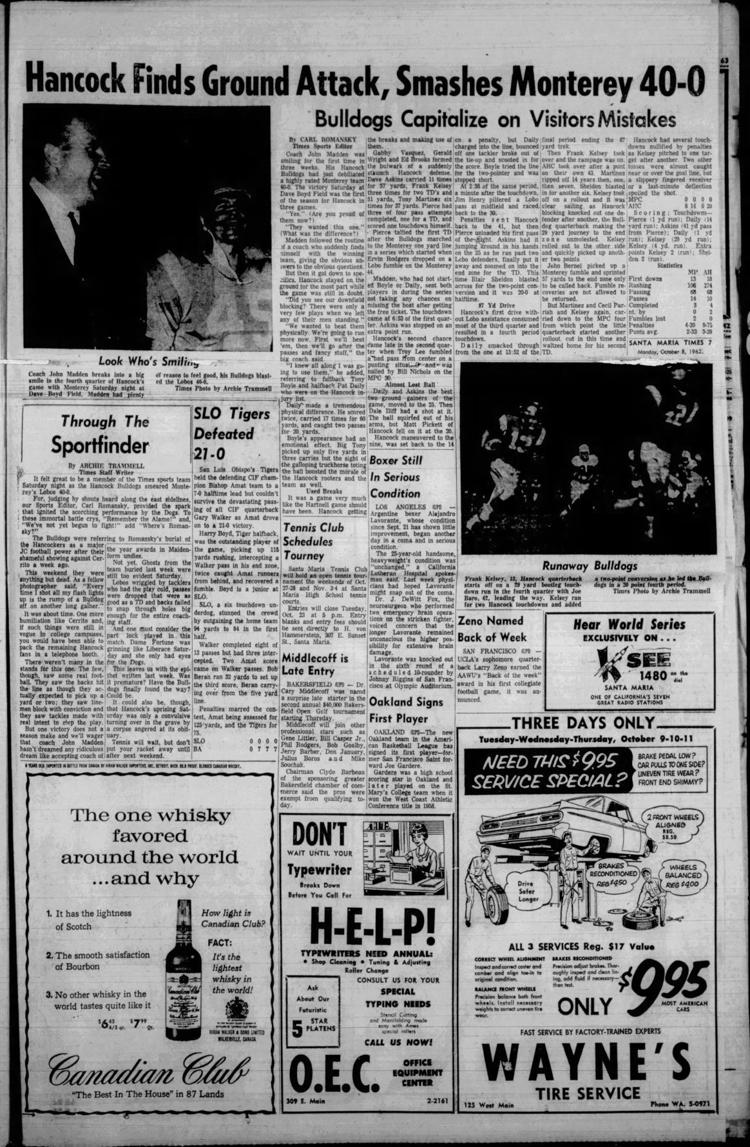 Santa_Maria_Times_Mon__Oct_8__1962_3.jpg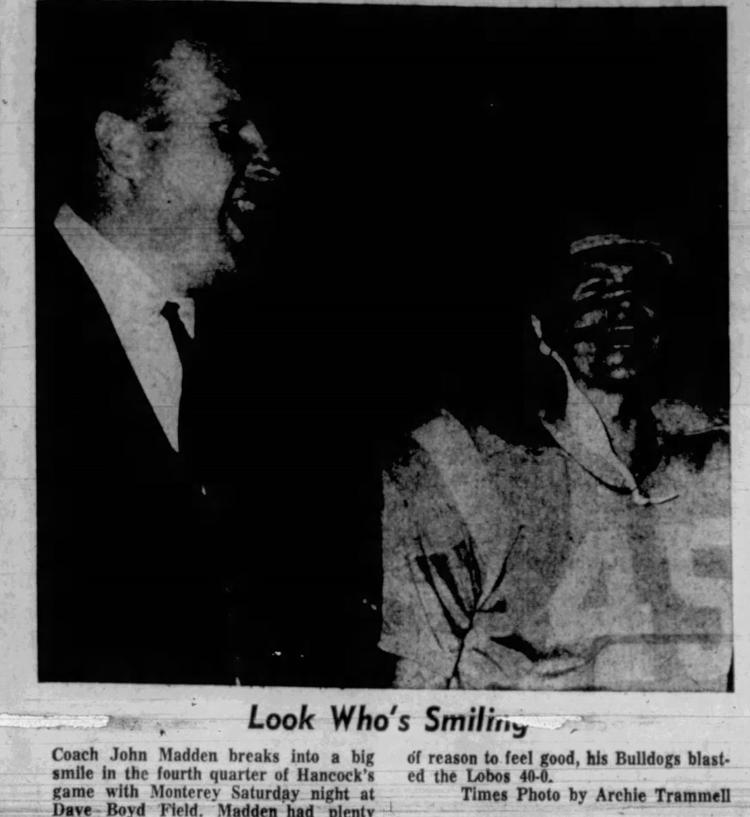 Santa_Maria_Times_Mon__Sep_24__1962_.jpg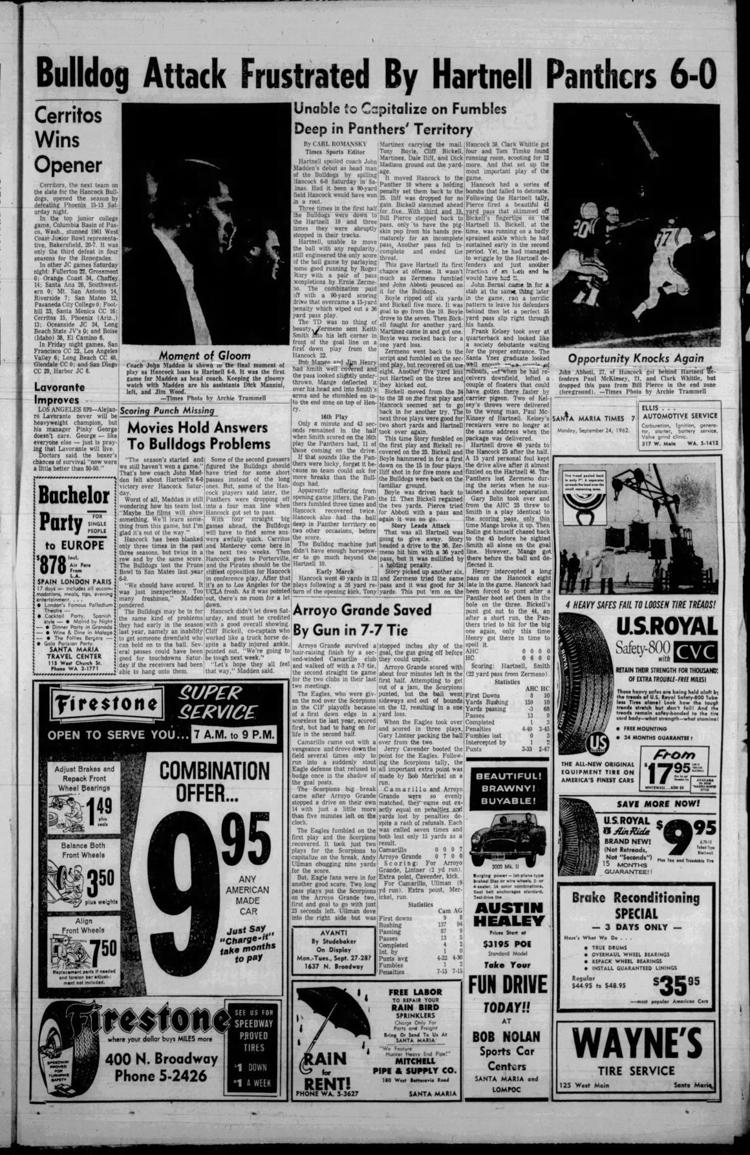 Santa_Maria_Times_Thu__Oct_31__1963_.jpg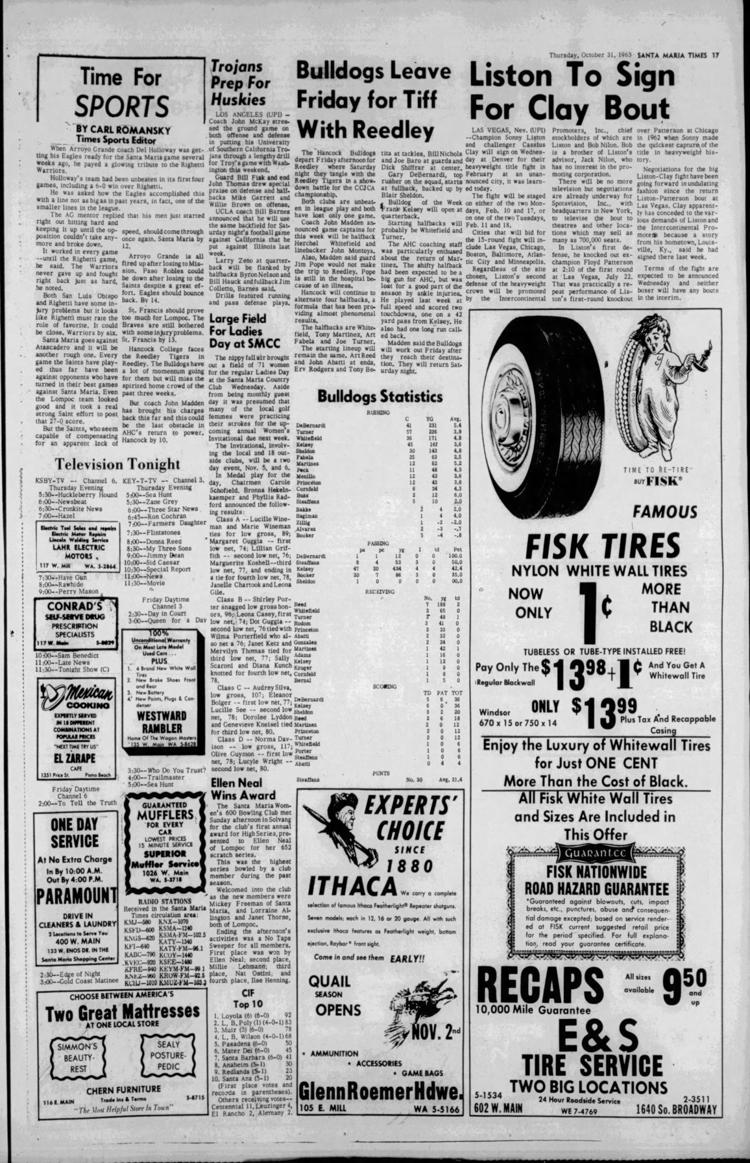 Santa_Maria_Times_Mon__Jun_1__1970_.jpg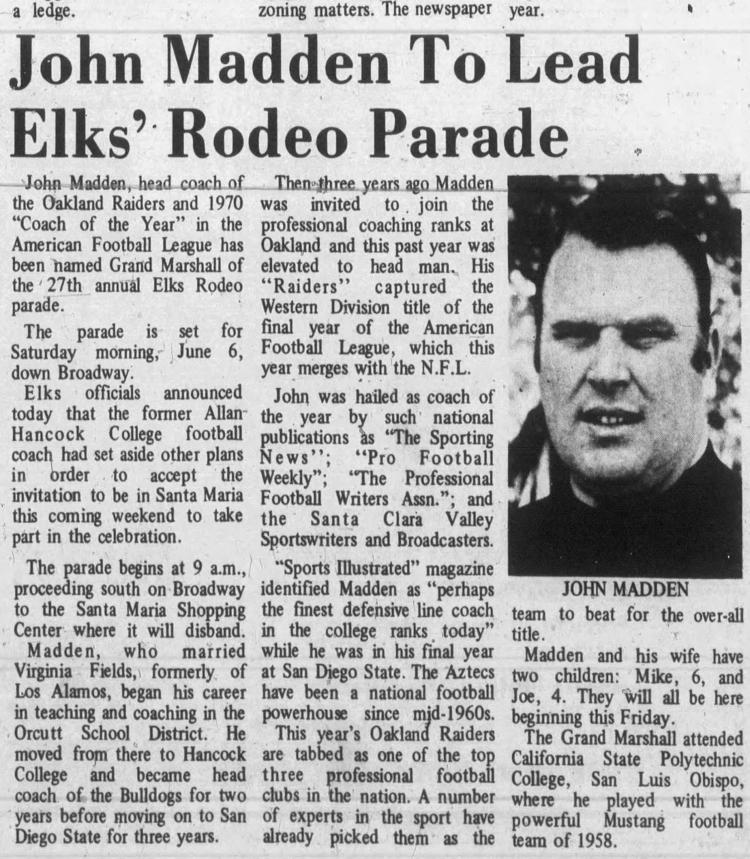 Santa_Maria_Times_Sat__Jun_6__1970_.jpg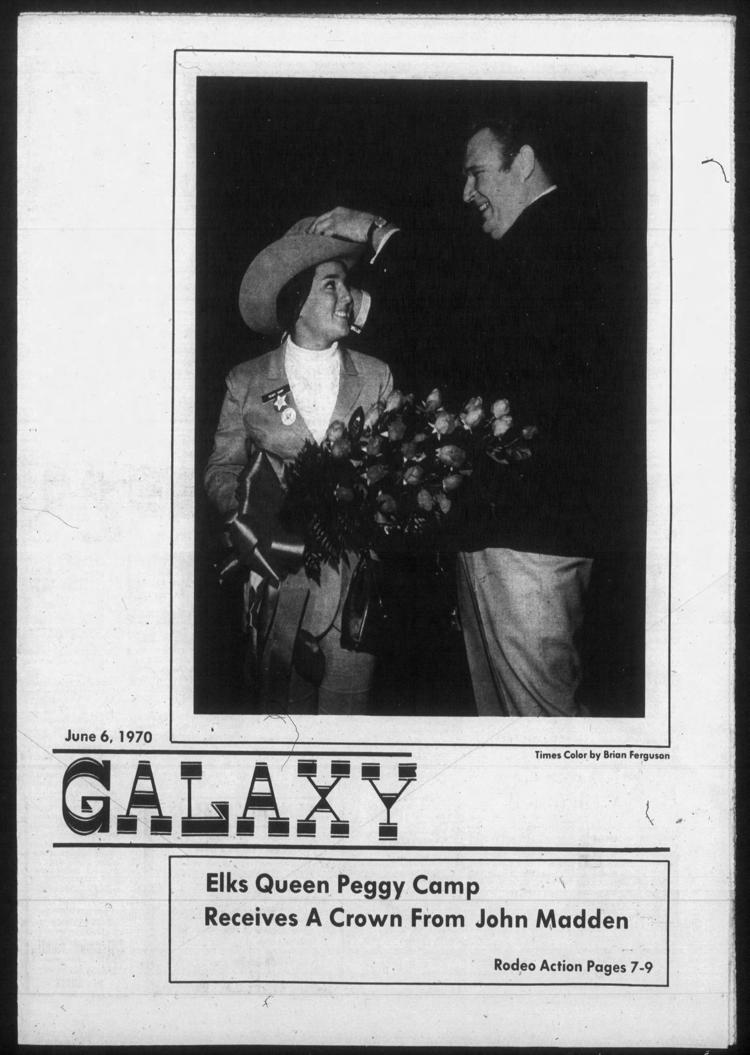 Santa_Maria_Times_Sat__Apr_4__1953_.jpg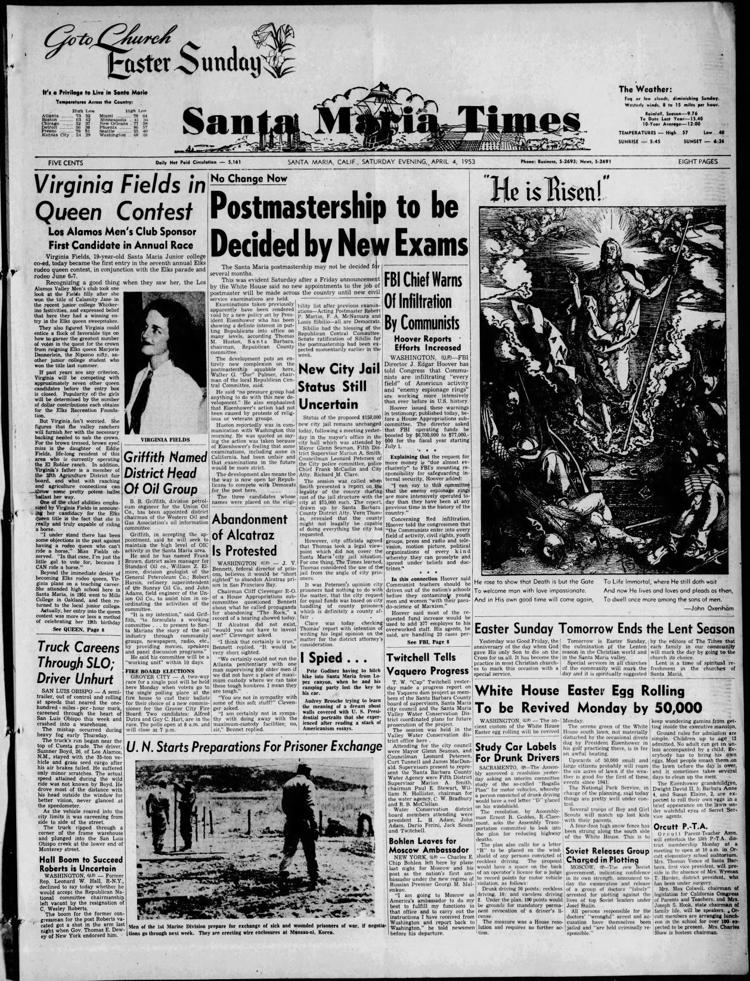 Santa_Maria_Times_Tue__Apr_7__1970_.jpg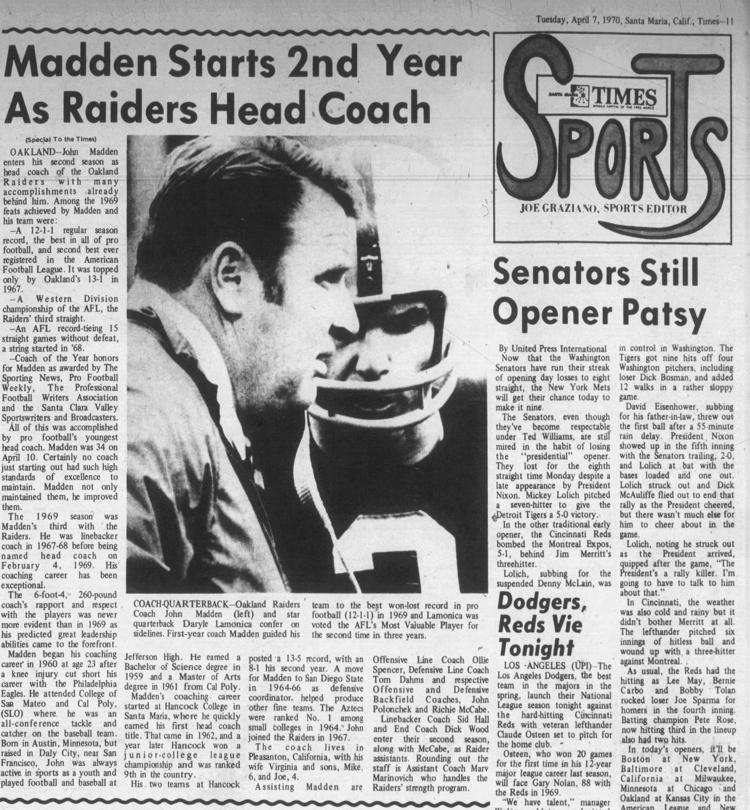 Santa_Maria_Times_Tue__Feb_16__1971_.jpg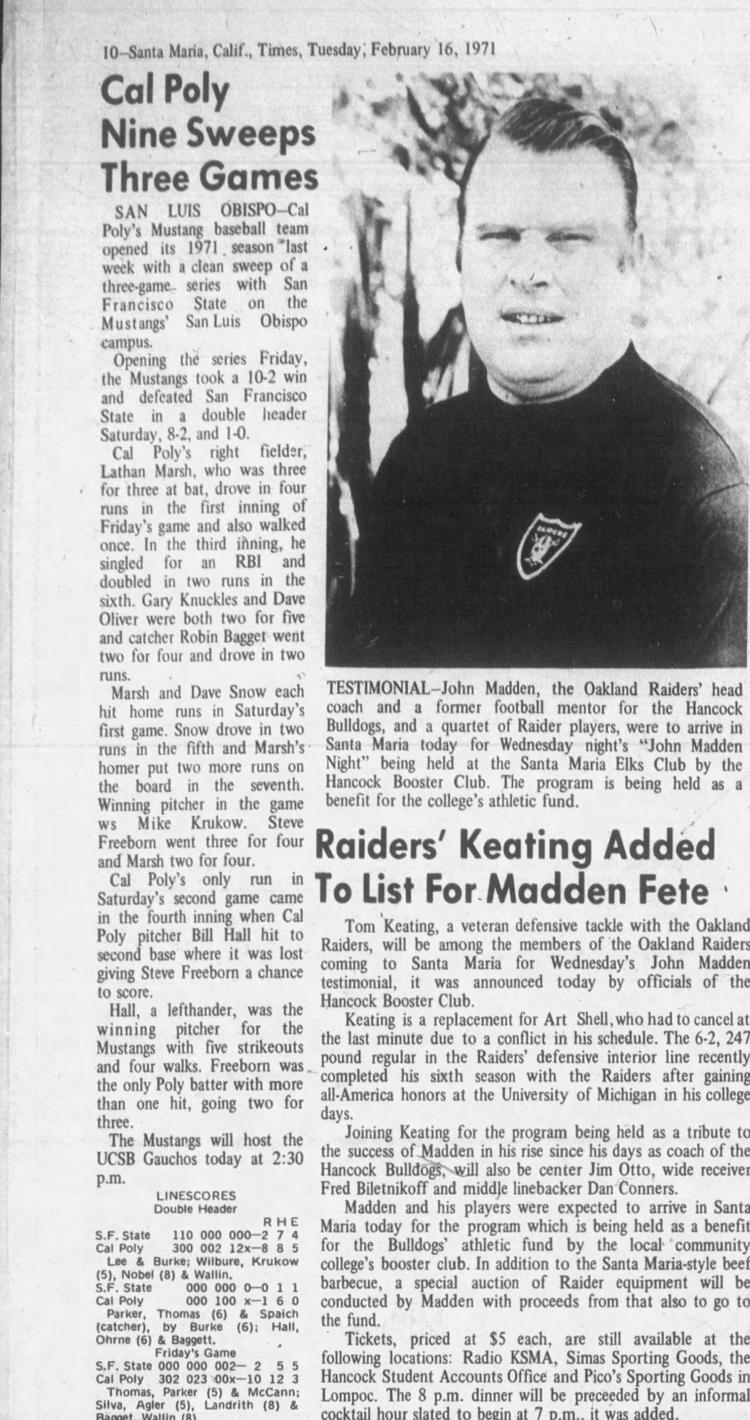 Madden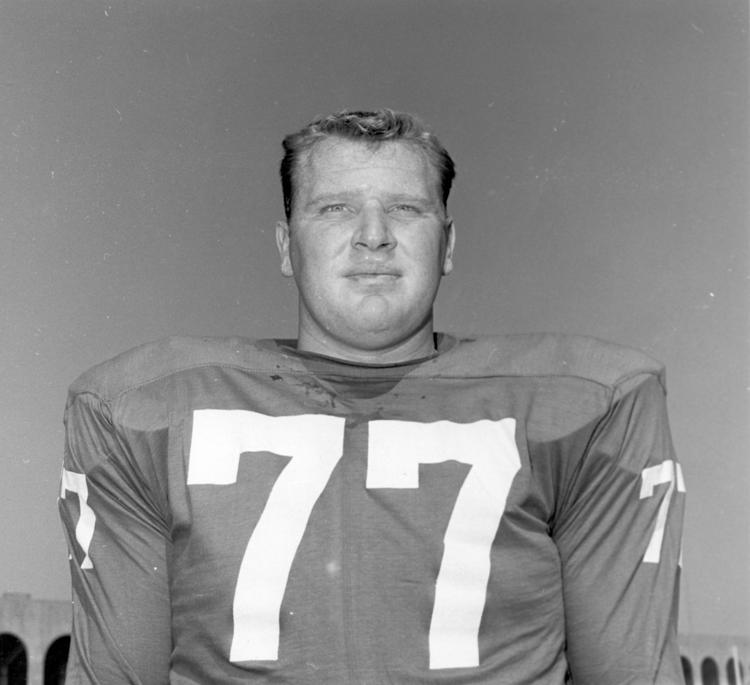 John Madden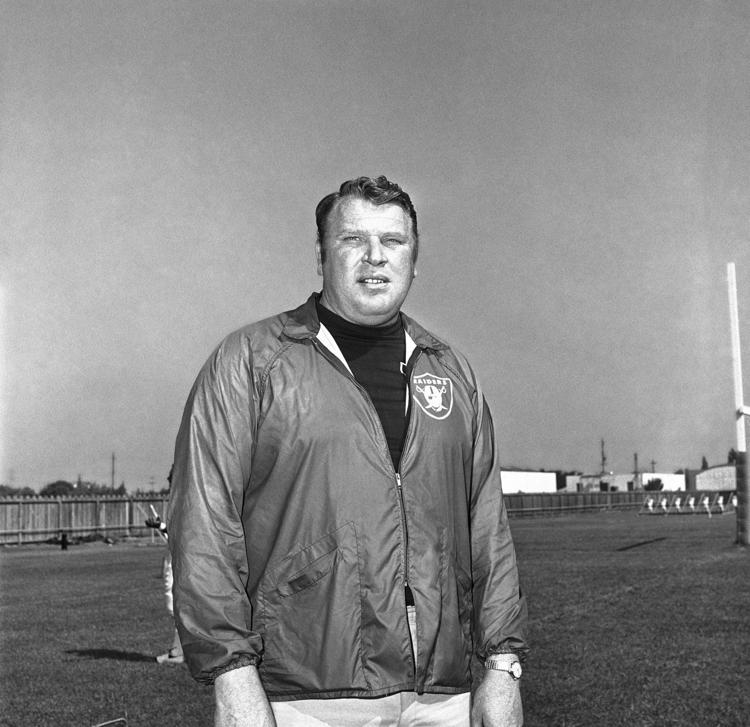 John Madden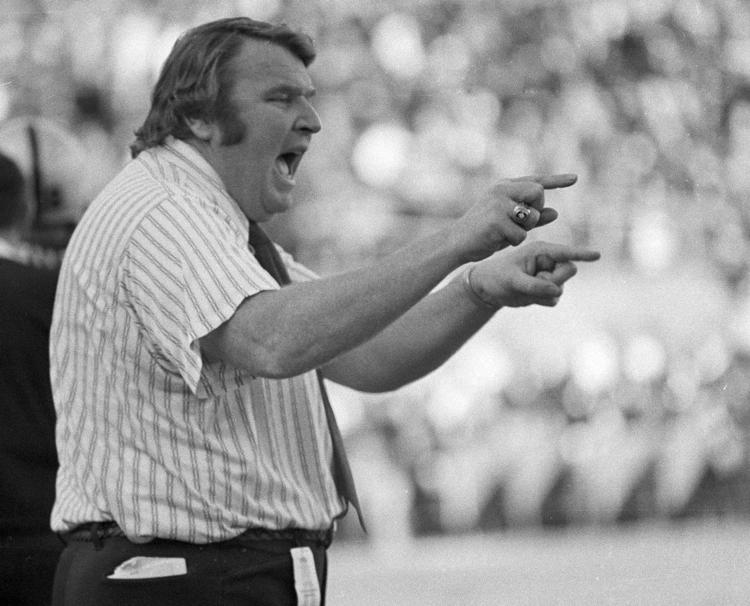 John Madden, Don Shula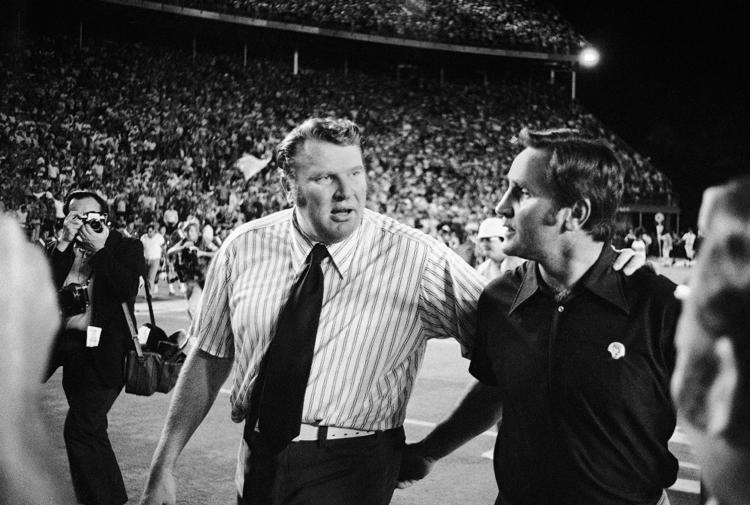 John Madden, Ken Stabler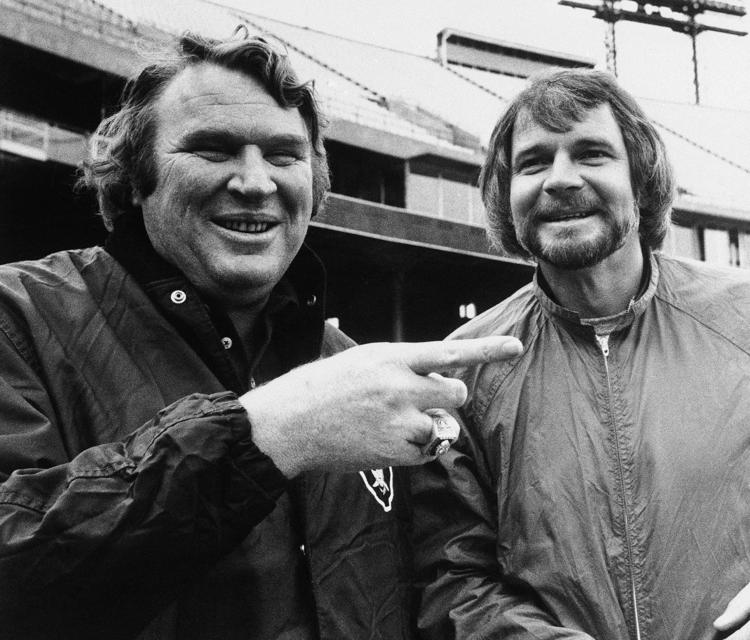 Madden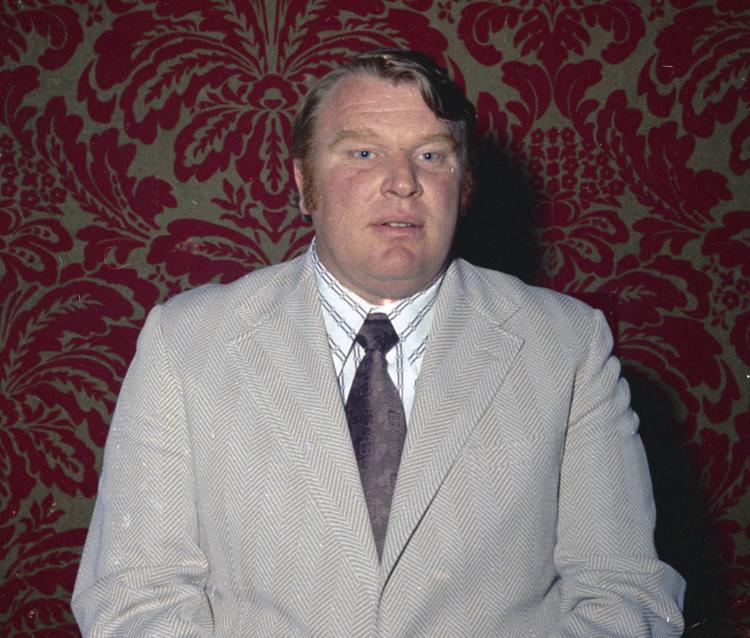 John Madden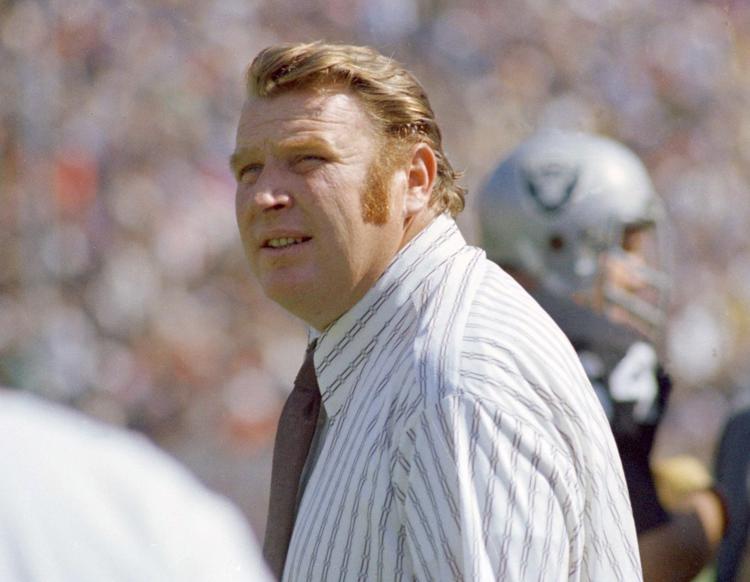 JohnMadden2.jpg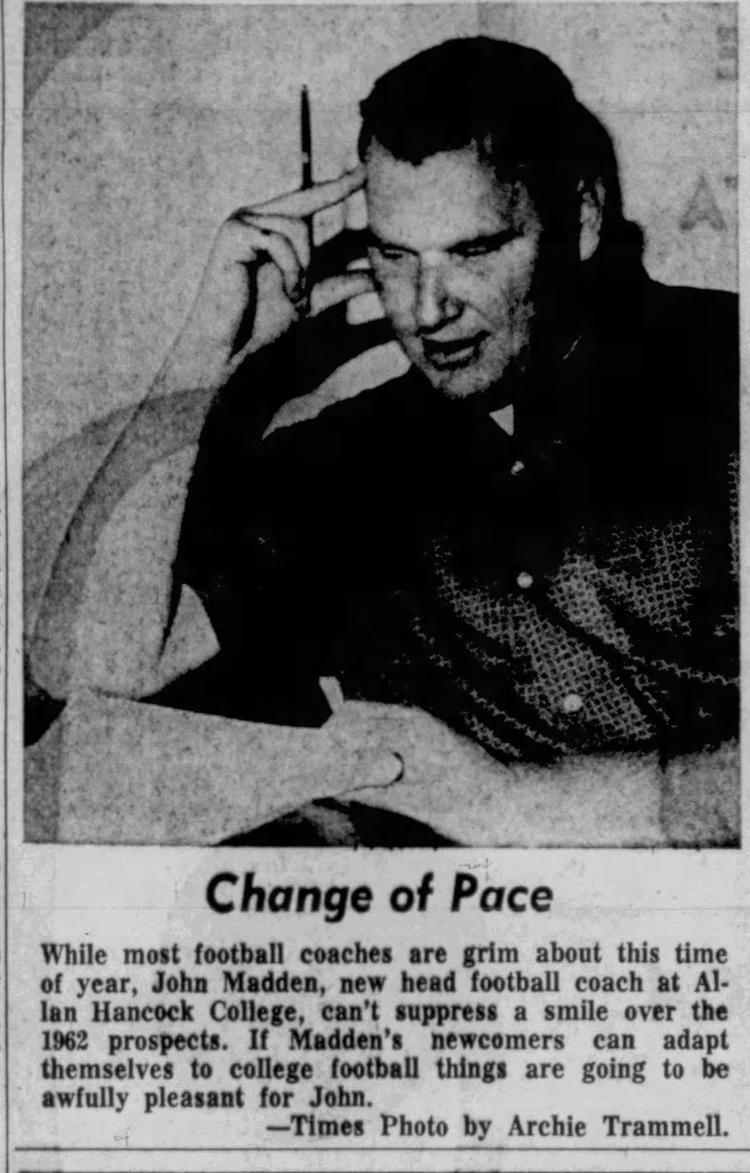 This piece was published using the Santa Maria Times' vast archives. Subscribe to the Times to access our archives and ensure the history of the area continues to be documented in these pages. 
Be the first to know
Get local news delivered to your inbox!