Sacramento State entered Alex G. Spanos Stadium ranked in the Football Championship Subdivision top 10, Cal Poly entered this game aiming to snap its three-game slide.
The former proved why its highly ranked at No. 7.
Turning to direct snaps and quarterback keepers that ate up a chunk of yards and clock time, plus a defense that sent up to three defenders to the ball and bottled up potentially explosive plays, the Hornets rolled 38-14 on Saturday night.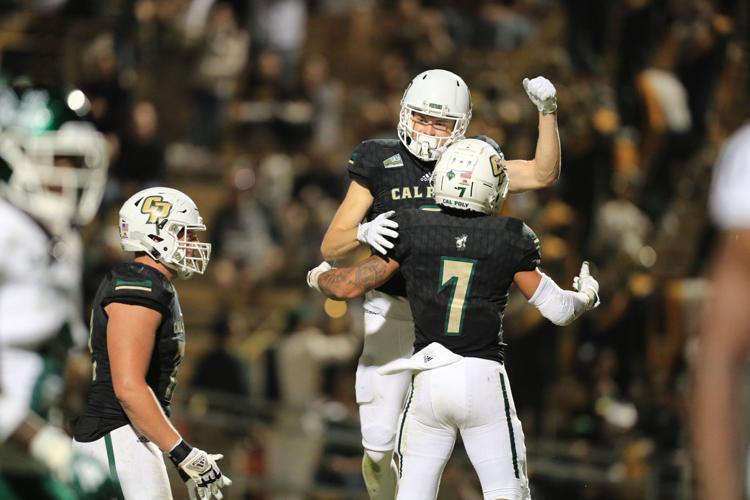 Sacramento State is one of two Big Sky Conference teams left that's still unbeaten in conference play (4-0, 6-2 overall). The Mustangs, though, now have dropped their last four games and fell to 1-4 in Big Sky action and 2-6 overall.
Mustang head coach Tim Walsh has had lots of success against their Big Sky rival, but Saturday saw a Hornets team that dominated the trenches and wore down Cal Poly with the ground attack.
"This was a Sacramento State win… and a Cal Poly loss. We got our tail whipped tonight," Walsh bluntly said. "They lead the nation in defense for a good reason, and they showed it. They also did some good things on offense and I was disappointed that they were able to run the ball as well as they did. Give them credit and I give them a lot of credit."
The backfield duo of Elijah Dotson and B.J Perkinson gashed the Mustangs through the middle or on counter runs up their tackle's sides. Both collaborated for 233 rushing yards with Dotson accumulating 176. Dual-threat quarterback Kevin Thomson added 104 yards on 11 carries and gave Cal Poly fits with QB keeper plays.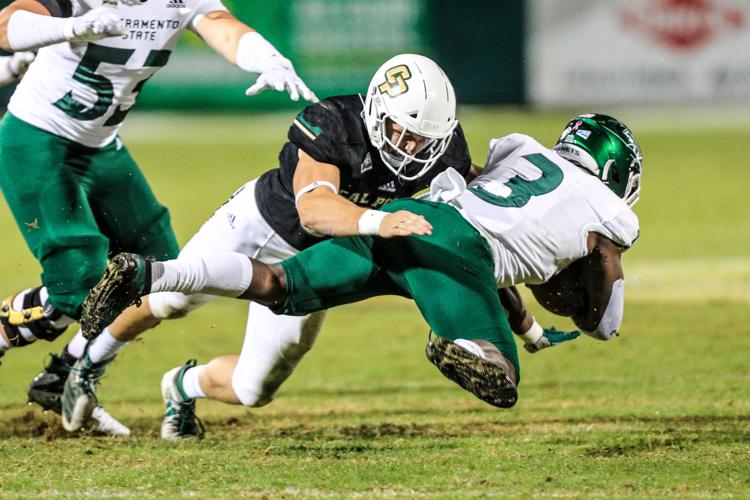 The Hornets drove down the field for 12 plays and ate up 70 yards to open the first quarter. But, Kitu Humphrey extended out his right hand, deflected the pass and finished the interception in the end zone.
Cal Poly, though, couldn't muster much offense throughout the night. Especially going against arguably the best defensive line unit in the Big Sky.
You have free articles remaining.
The Mustangs additionally faced this dilemma: Losing starting quarterback Jalen Hamler to a hamstring injury.
Jake Jeffrey went on to handle the reins for the rest of the evening… and had to run the Mustang offense with his former high school head coach from Folsom Troy Taylor now running the show at Sacramento State.
The Mustangs didn't complete a pass until late in the third quarter. Jeffrey, though, connected with J.J Koski on a 43-yard bomb to cut the lead to 24-7.
Koski was held to two catches for 50 yards. Cal Poly, in general, threw for just 86 yards. Some discontented Mustang fans began chanting "throw the ball" toward the Cal Poly sidelines.
But Walsh gave this answer after the game to the media.
"You know what you have to do to pass the ball? You've got to protect the quarterback," Walsh said. "That wasn't a real good sight. We have got to throw the ball when we've got to throw the ball. Everyone can say we need to throw the football, but we're not built to throw the football. The better team won tonight."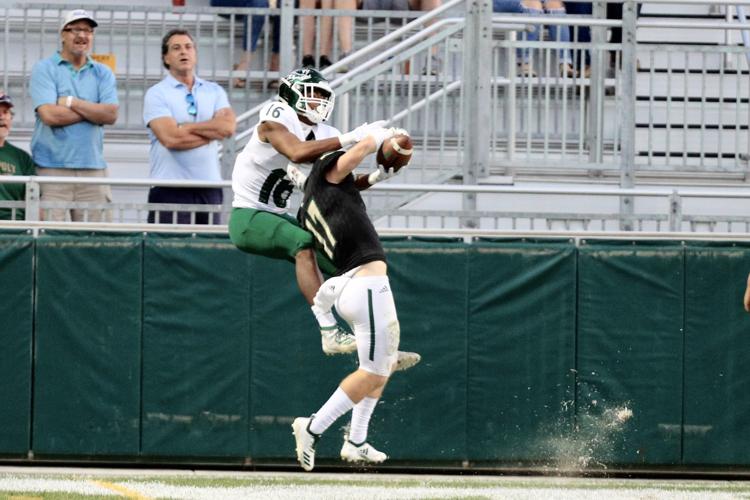 On offense, Duy-Tran Sampson led the Mustangs with 70 yards on 21 carries. Dusty Frampton saw some late action and collected 41 yards on 11 carries. Hamler finished with just 19 rushing yards and none through the air.
Quentin Harrison squeezed in a late touchdown for the Mustangs by hauling down a 25-yard pass. It was Harrison's lone catch of the night.
The Hornets went on to finish with 519 total yards of offense while the Mustangs settled for 202. Sacramento State's defense snatched up six sacks. The Mustangs were led defensively by Humphrey, who ended his night 13 tackles, two pass break ups and the interception. Matt Shotwell finished with nine tackles while Arroyo Grande graduate Brad Mickey had six stops.
Cal Poly travels to Idaho next Saturday in a 2 p.m. game.
102619 Sac State Cal Poly FB 22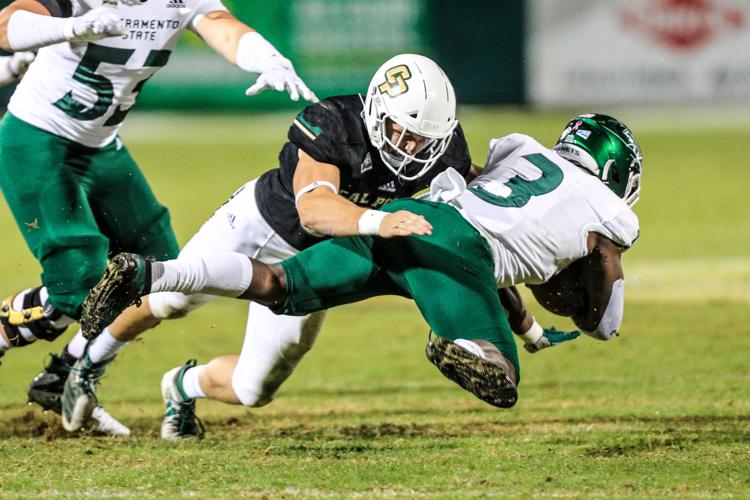 102619 Sac State Cal Poly FB 12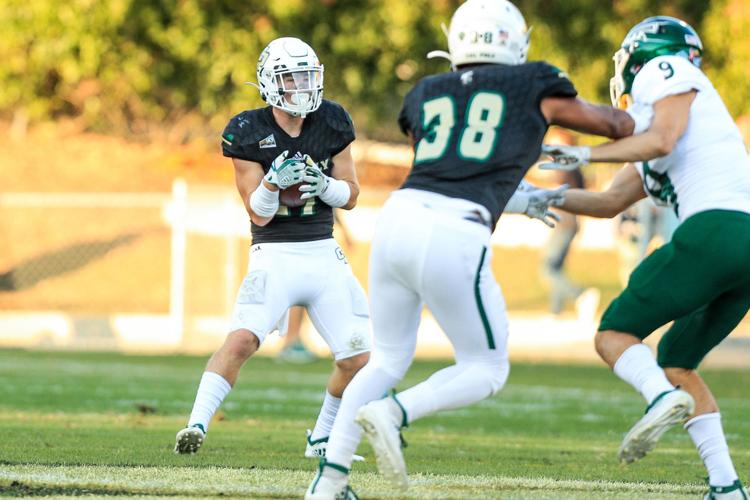 102619 Sac State Cal Poly FB 19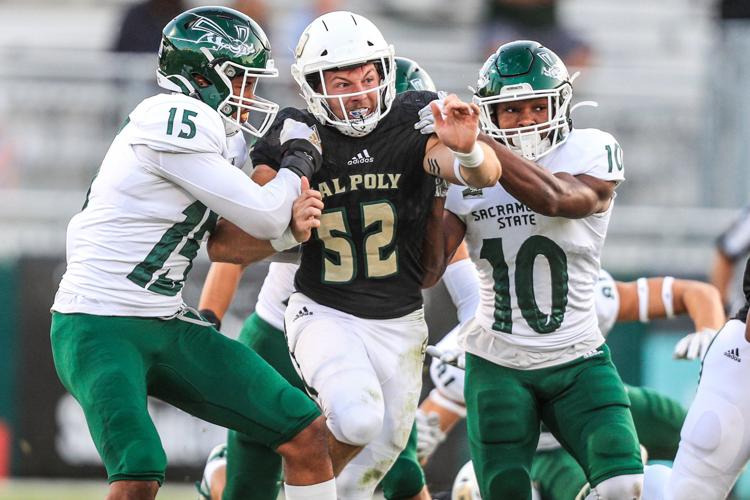 102619 Sac State Cal Poly FB 20
102619 Sac State Cal Poly FB 21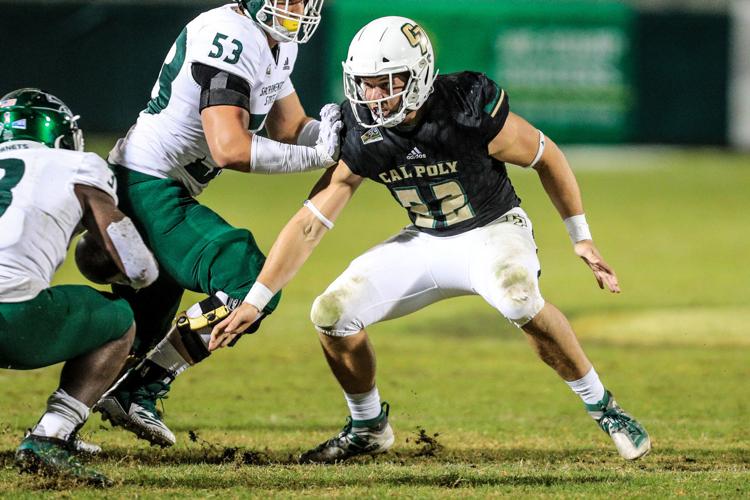 102619 Sac State Cal Poly FB 25
102619 Sac State Cal Poly FB 24
102619 Sac State Cal Poly FB 06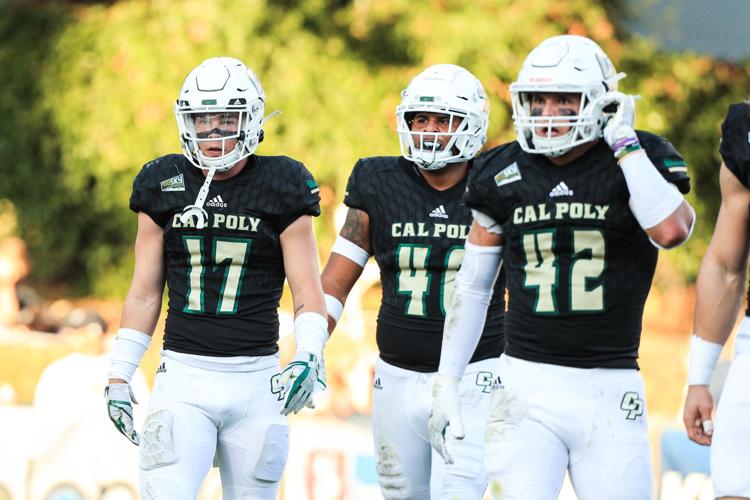 102619 Sac State Cal Poly FB 07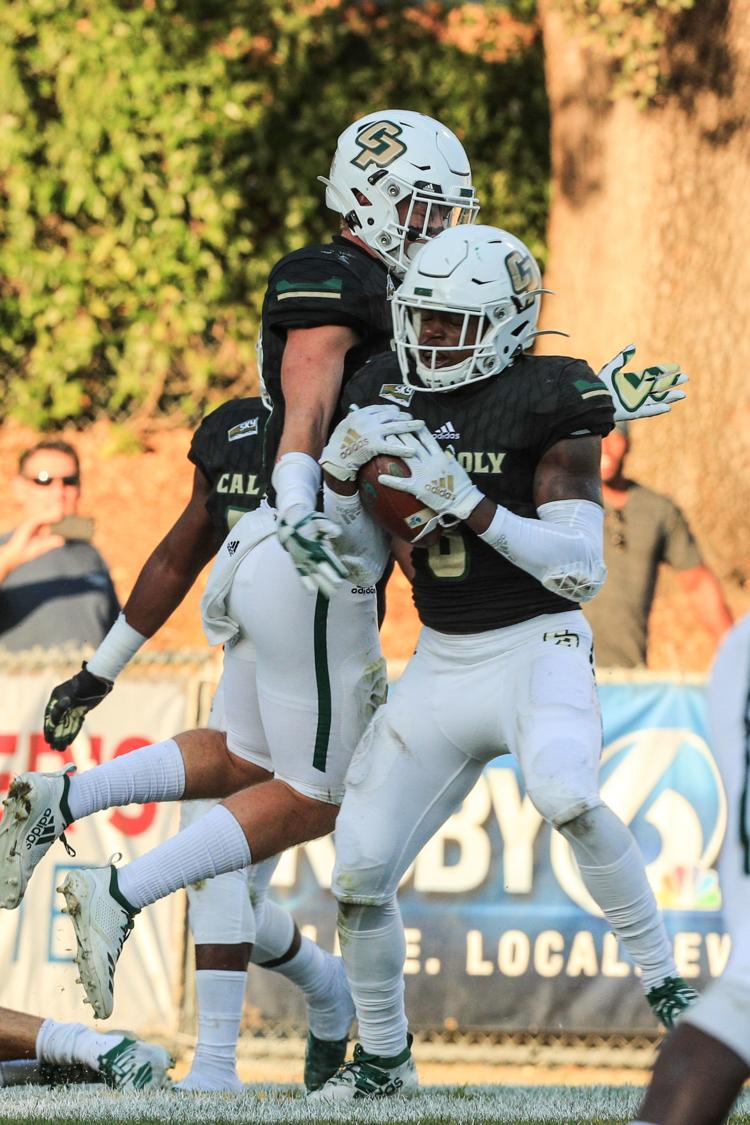 102619 Sac State Cal Poly FB 08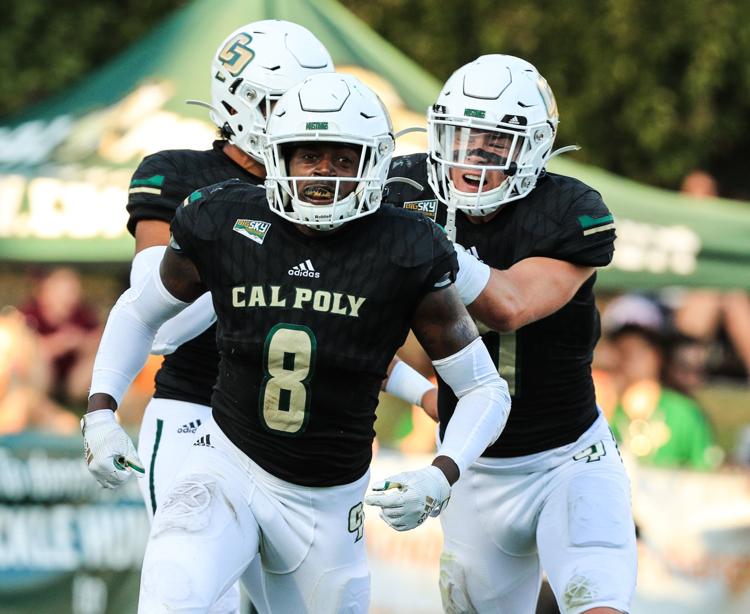 102619 Sac State Cal Poly FB 09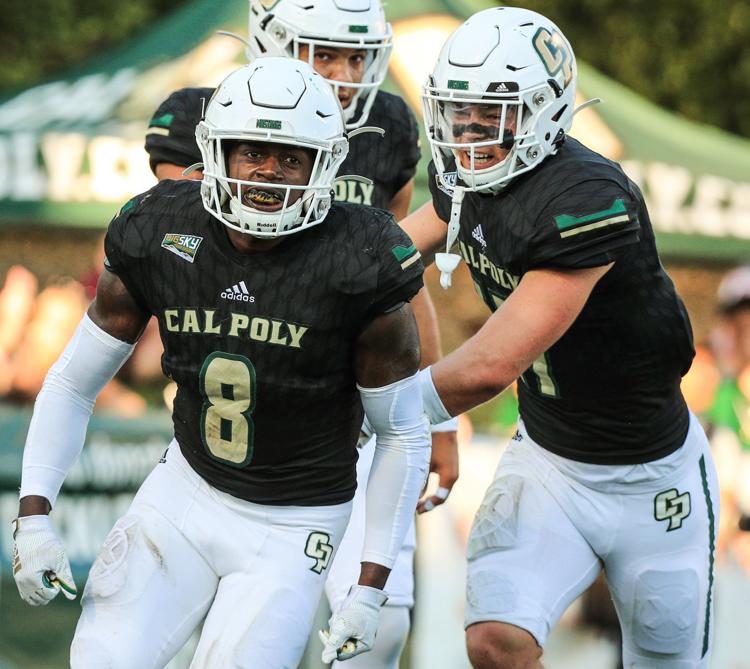 102619 Sac State Cal Poly FB 10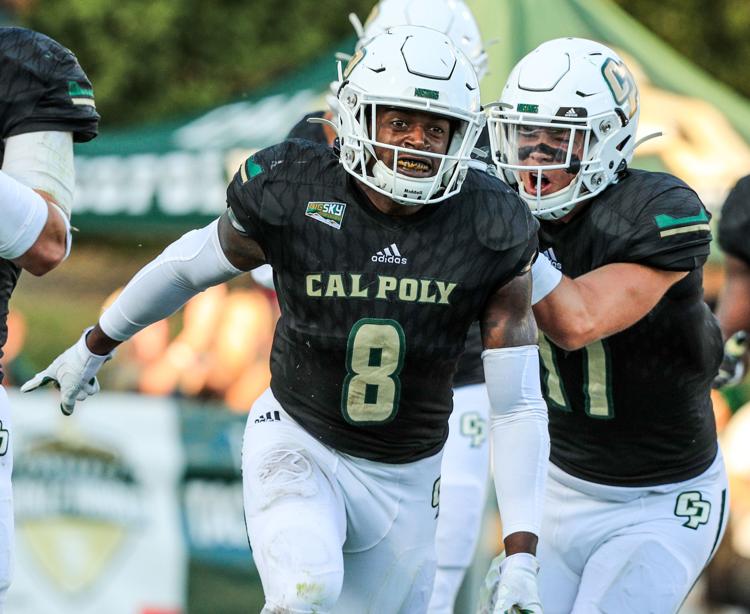 102619 Sac State Cal Poly FB 11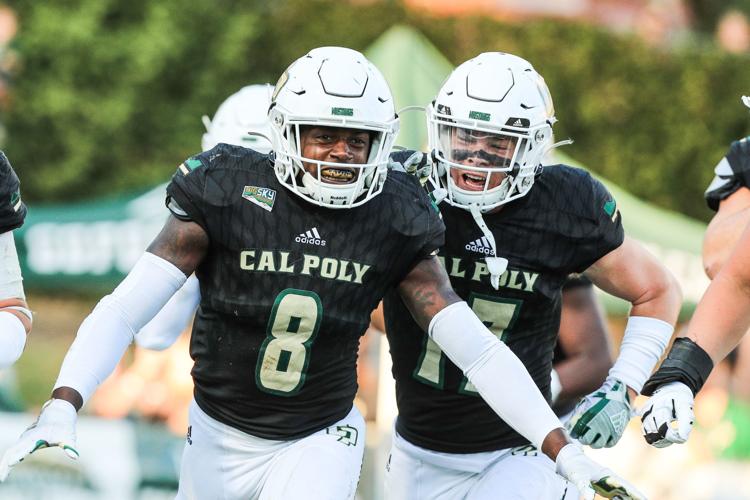 102619 Sac State Cal Poly FB 13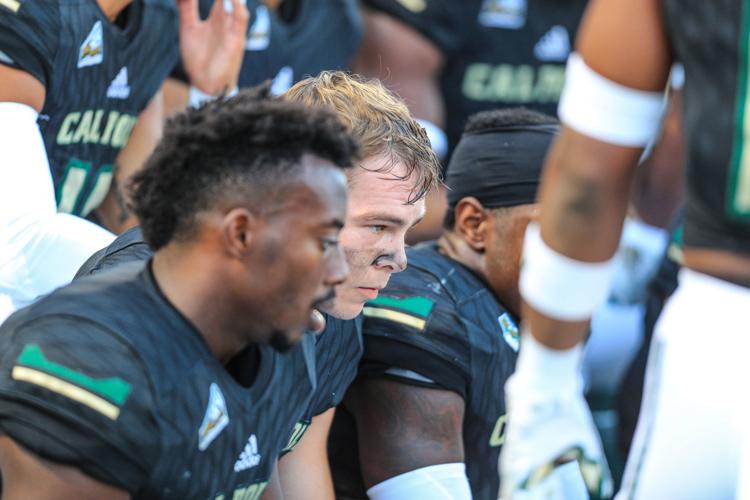 102619 Sac State Cal Poly FB 14
102619 Sac State Cal Poly FB 15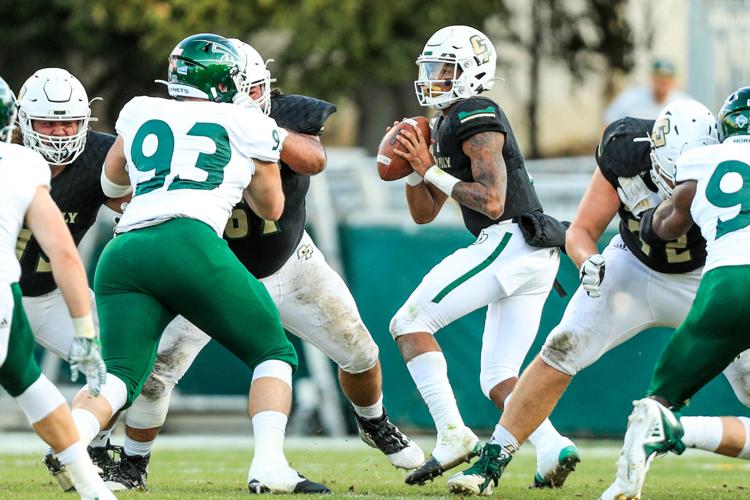 102619 Sac State Cal Poly FB 16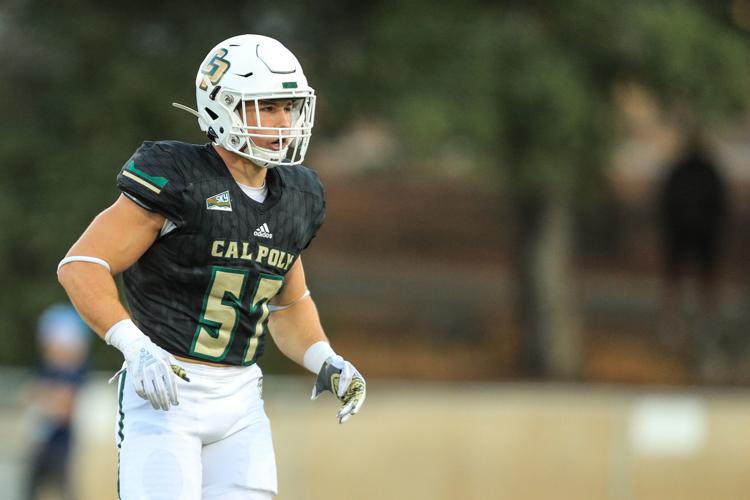 102619 Sac State Cal Poly FB 17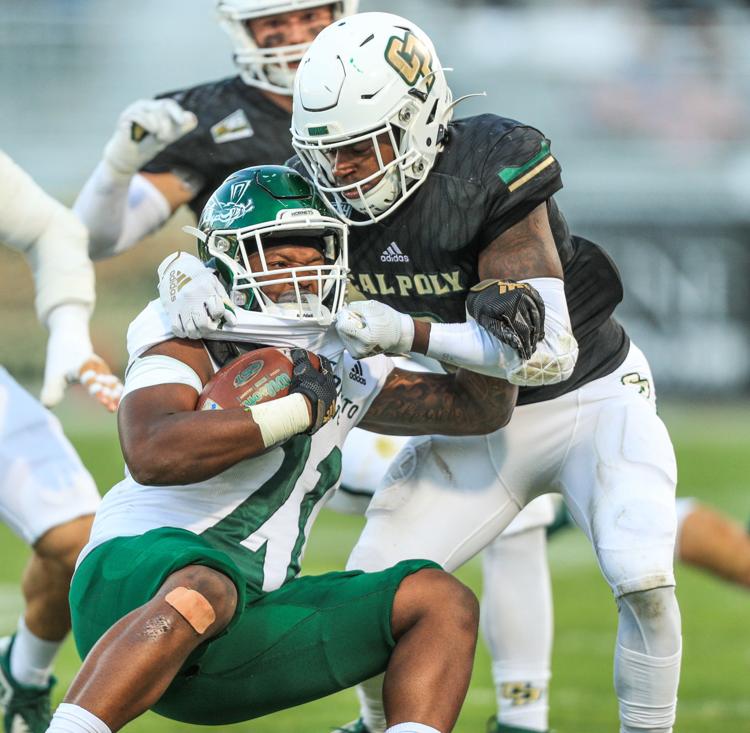 102619 Sac State Cal Poly FB 18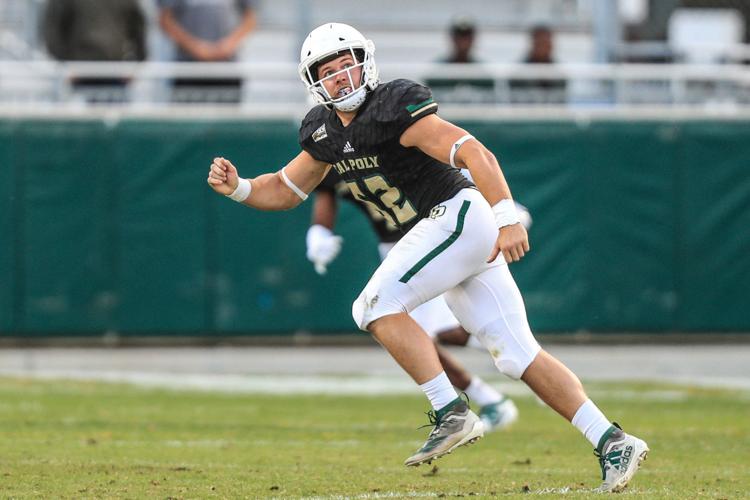 102619 Sac State Cal Poly FB 27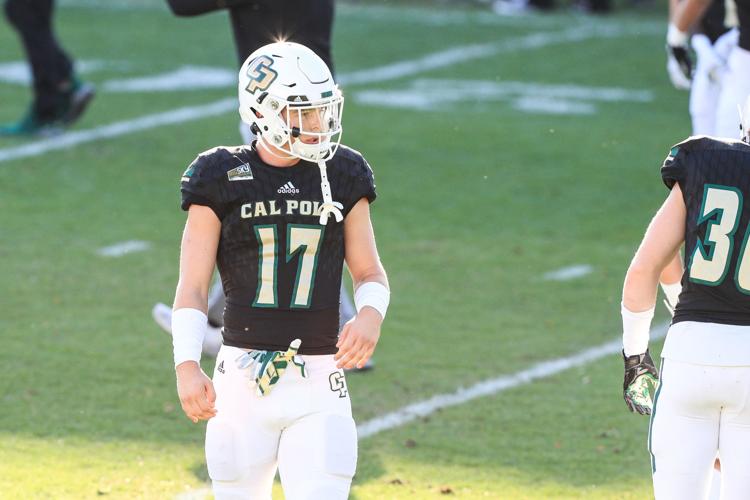 102619 Sac State Cal Poly FB 26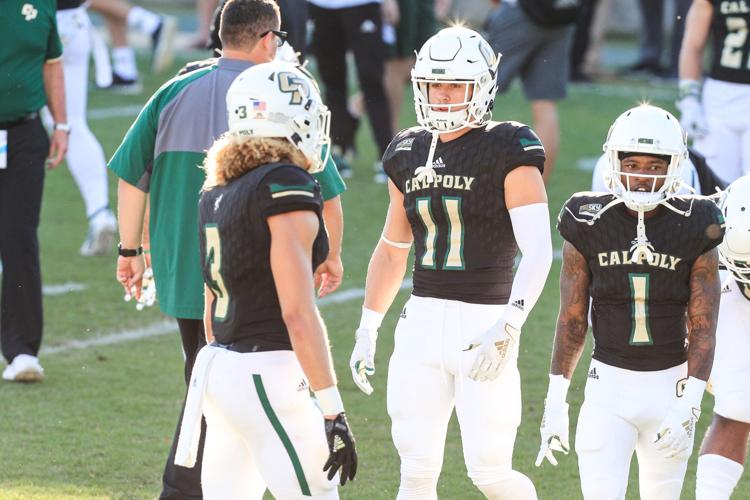 102619 Sac State Cal Poly FB 05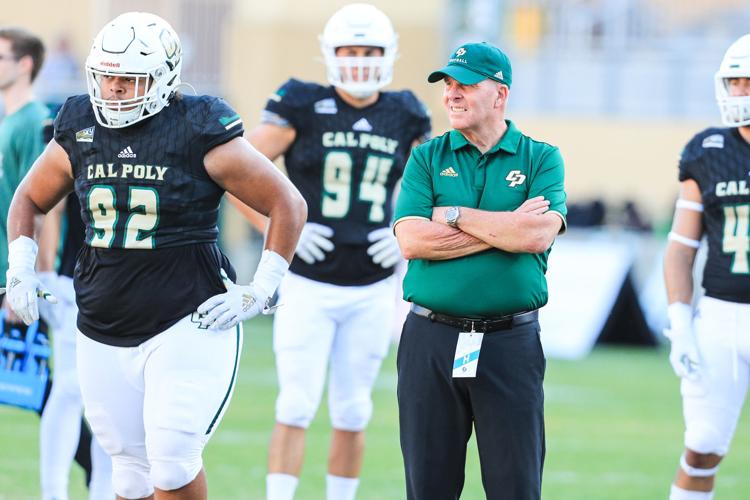 102619 Sac State Cal Poly FB 01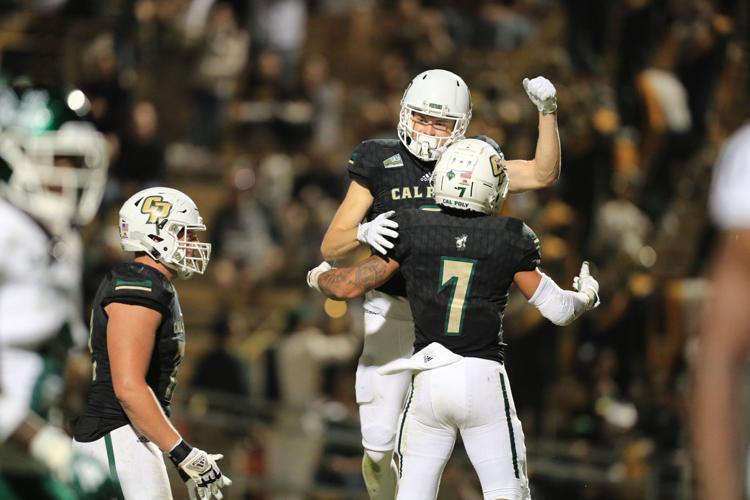 102619 Sac State Cal Poly FB 03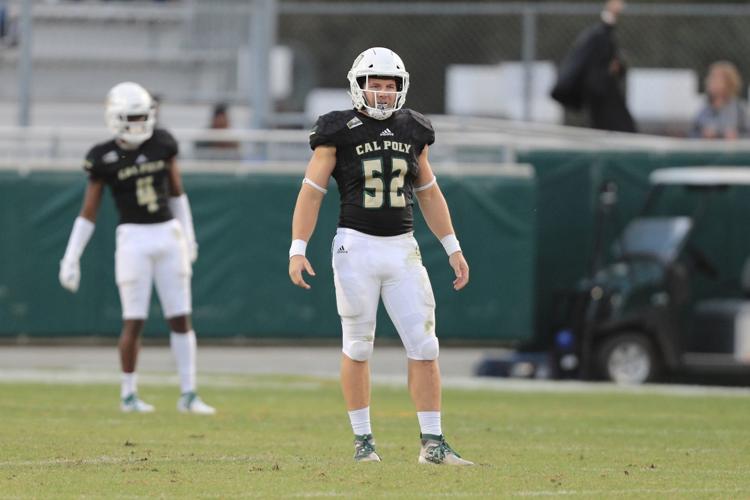 102619 Sac State Cal Poly FB 02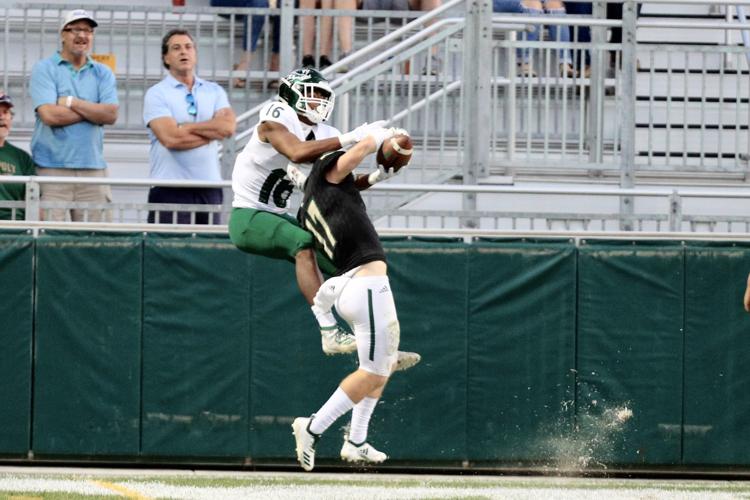 102619 Sac State Cal Poly FB 04