At last, football has returned to the Central Coast this fall. 
The Cal Poly Mustangs are seeing to that.
The program opened up its fall ball camp on Tuesday and held its second practice of the four-week run Thursday morning at Doerr Family Field in San Luis Obispo.
In a normal year, the Mustangs would be preparing for a game against Portland State on Halloween, but they'll gladly settle for a two-hour practice. The Mustangs' fall 2020 season was postponed, with parts of it completely wiped out, by the coronavirus pandemic. The Big Sky Conference, of which Cal Poly is a member, announced in August that all sports would be postponed to the spring of 2021. 
So, instead, Cal Poly's football team was about 110 members strong at practices Tuesday and Thursday. Beau Baldwin, in his first season as Cal Poly's head coach, guided the team through a two-hour practice inside in the school's newer training facility on campus. 
Baldwin, donning one of the clear face-shields worn by all Cal Poly coaches, led the team through individual drills and then an extended 11-on-11 period. Players wore helmets and shorts. Baldwin said Saturday morning's practice will feature players in uppers, or shoulder pads. 
When asked what he saw in his second day back with the team, Baldwin said his observations ran the gamut, with some good mixed in with some bad.
"We talk about falling in love with the process and falling in love with going through an adverse moment and coming back swinging," Baldwin said. "Our guys are showing that that's in 'em, but we've got to keep driving that home and keep pushing it."
There are about 75 returning players and 40 newcomers on the team, according to the school. 
One of the biggest storylines facing the Mustang program is a new-look offense under Baldwin, who led high-flying offensive attacks during his nine seasons as head coach at Eastern Washington. Baldwin was Cal's offensive coordinator the last two seasons in the Pac-12 before arriving in SLO, taking over for Tim Walsh, who retired after 11 seasons. 
On Thursday, Baldwin rotated in a number of signal-callers, most notably returning starter Jalen Hamler, who led Walsh's triple-option attack in 2019. 
Hamler, a sophomore, took most of the snaps, though redshirt sophomore Conor Bruce, true freshman Jackson Pavitt and redshirt junior Hunter Raquet also ran multiple drives during the 11-on-11 period. 
Baldwin said offensive coordinator Nick Edwards and quarterback coach Erik Meyer are installing the offense "at a pace that is going to allow (the quarterbacks) to not think, but react and be able to play. They're put in a good situation, but at the end of the day it's definitely a position where we're able to see four to five guys really battle. That's what's nice about having this extended time, we're going to have a number of practices to evaluate them and for them to grow in the offense."
The Dodgers not only ended that drought, but they finally got over the hump after two World Series losses in the three years prior and so much recent heartbreak. And yet almost all the talk about the World Series is geared toward Justin Turner and the coronavirus.
The Mustangs also return Duy Tran-Sampson, who played fullback in the triple-option scheme last year. Tran-Sampson, now a running back in Baldwin's 'multiple-set' offense, ran for 1,037 yards on 235 carries with eight touchdowns last year, earning All-Big Sky second team honors. 
Hamler, at 6-foot-1 and 195 pounds, made 10 starts last year, rushing for 522 yards and nine scores while completing 62 of 108 passes for 1,167 yards with 12 touchdowns and five interceptions.
The Mustangs lose three starters on the offensive line. In all, Cal Poly has 17 returning starters, with 10 on offense and seven on defense.
CJ Cole, a St. Joseph graduate, who played slot-back in the triple-option, has moved to a more natural position in this new offense: slot receiver. Cole had 15 carries for 86 yards in 10 games last year. He's out of practice while recovering from a hamstring injury.
Quentin Harrison is the Mustangs' top returning receiver. He had 17 catches for 362 yards and five touchdowns last season.
The Cal Poly defense has a local feel to it, with St. Joseph graduates Fenton Will and Tim Miller seeing plenty of action at one of the linebacker spots in defensive coordinator J.C. Sherritt's defense. Arroyo Grande High graduate Bradley Mickey saw time at the field safety position, coming over there from the boundary DB spot he filled in previously. 
Matt Shotwell, a Bishop Diego grad and Goleta native, is the clear leader of the defensive unit. Shotwell, a 6-foot, 230-pound linebacker, made a number of nice plays in coverage for the Mustangs Thursday and appeared set for another productive season at Poly. Shotwell has led the Mustangs in tackles the last two years. He made 89 stops a year ago (57 solo) and had 7 1/2 tackles-for-loss. He intercepted two passes in 2019. Shotwell, a redshirt senior, had 90 tackles in 2018. 
Will, a redshirt junior, played in 11 games a year ago at Mike linebacker and made three starts. He compiled 38 stops in 2019. Miller, a sophomore, played in nine games a year ago.
"We've taken so much time off and it feels so good to get back in the flow of football," Will said Thursday. "Day Two, everything feels like it's starting to come together and we're looking ahead to the future."
As it stands, Cal Poly, and other Big Sky schools, don't have a clear picture of a spring 2021 schedule. 
Baldwin said they are keeping an eye on how teams that are currently playing are handling the coronavirus pandemic. Every Major Division I conference is either playing this fall or will play starting this weekend. 
"Whenever they're playing in the fall and we're playing in the spring, there's definitely things we can learn from it," Baldwin said. "If you're not doing that, you're not very smart in my opinion. Our guys are doing a good job of that and the coaches are bringing in different ideas or are seeing different things that are happening and taking that and using that to guide us in the spring."
Photos: Cal Poly football has returned to practice field
102920 Cal Poly 03.JPG
Updated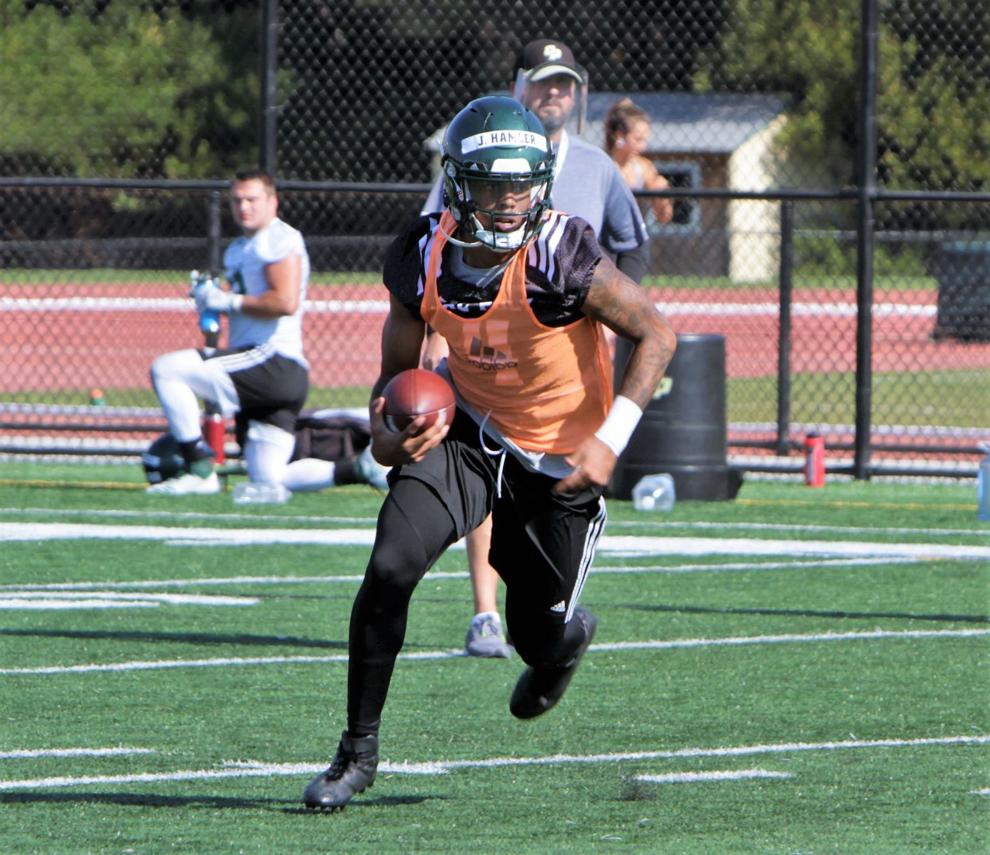 102920 Cal Poly 01.JPG
Updated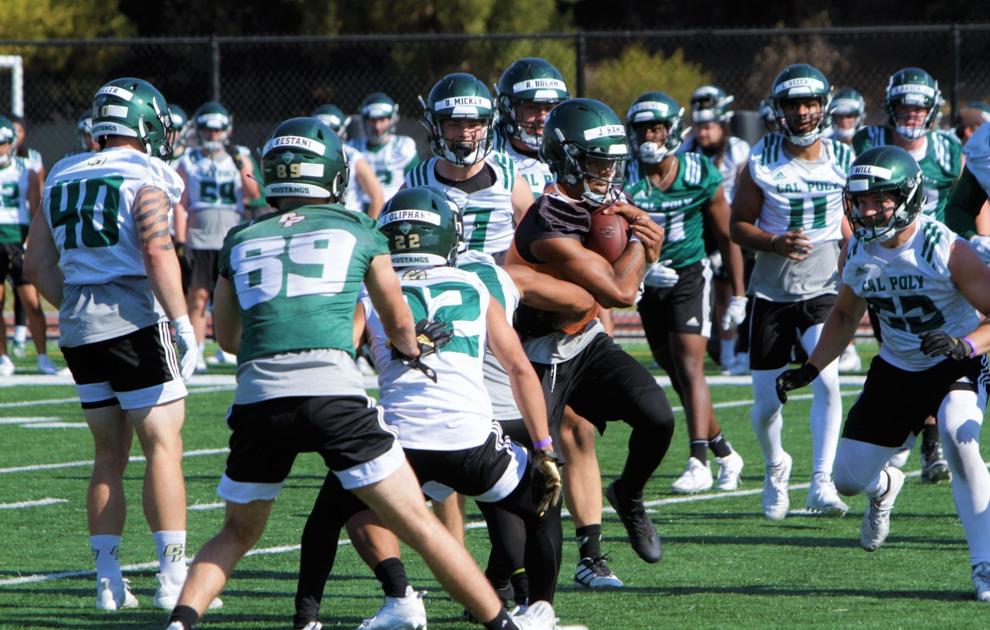 102920 Cal Poly 02.JPG
Updated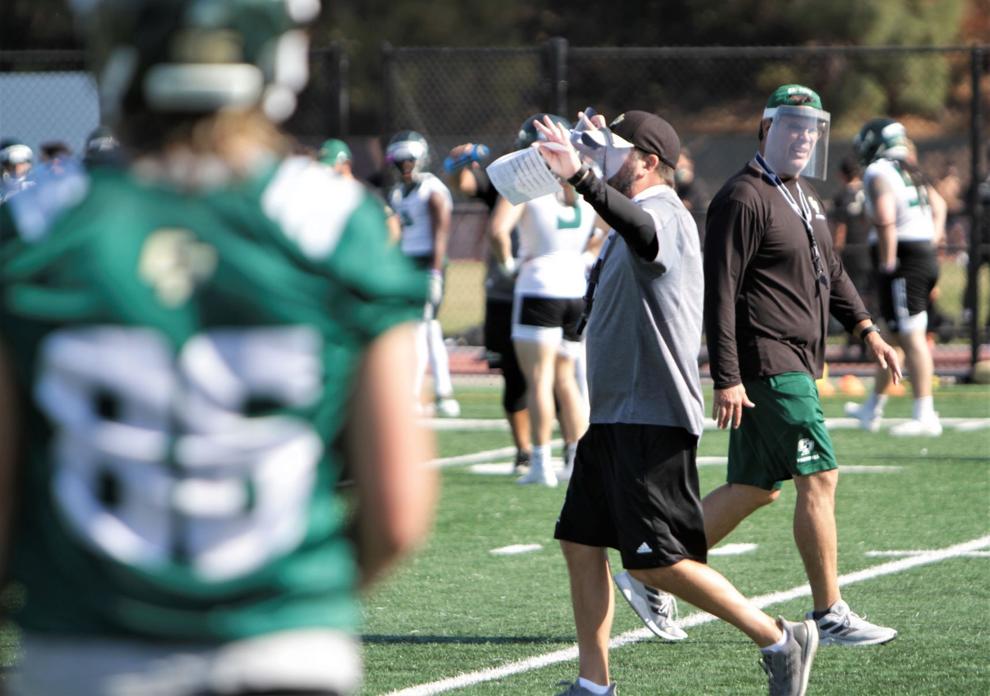 102920 Cal Poly 04.JPG
Updated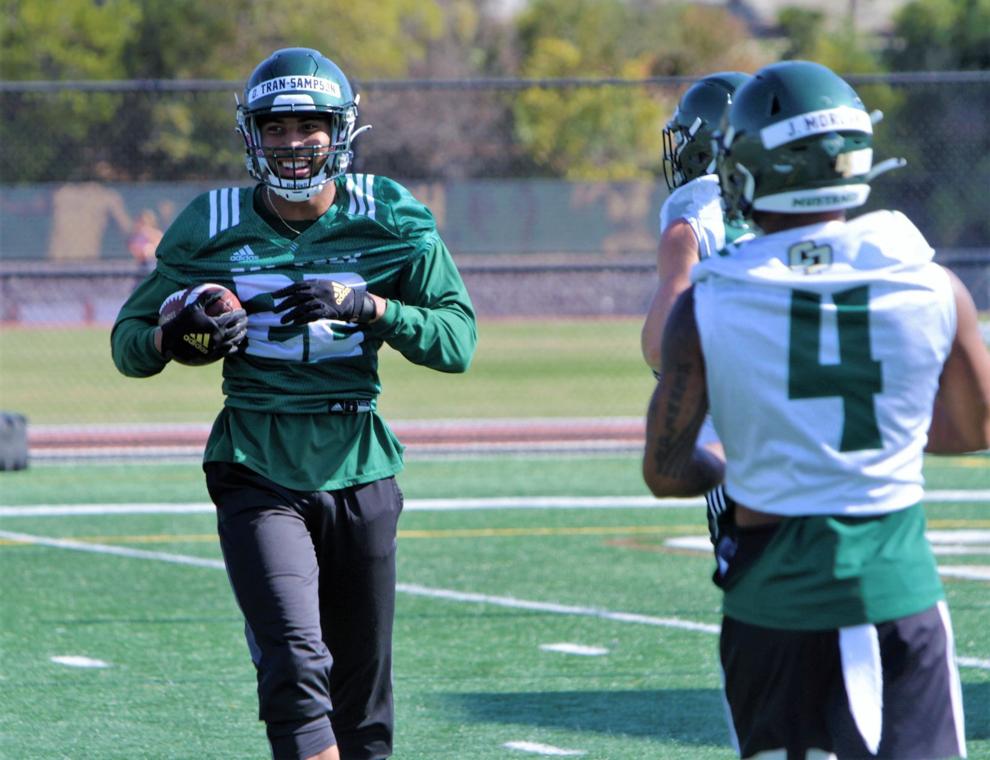 102920 Cal Poly 05.JPG
Updated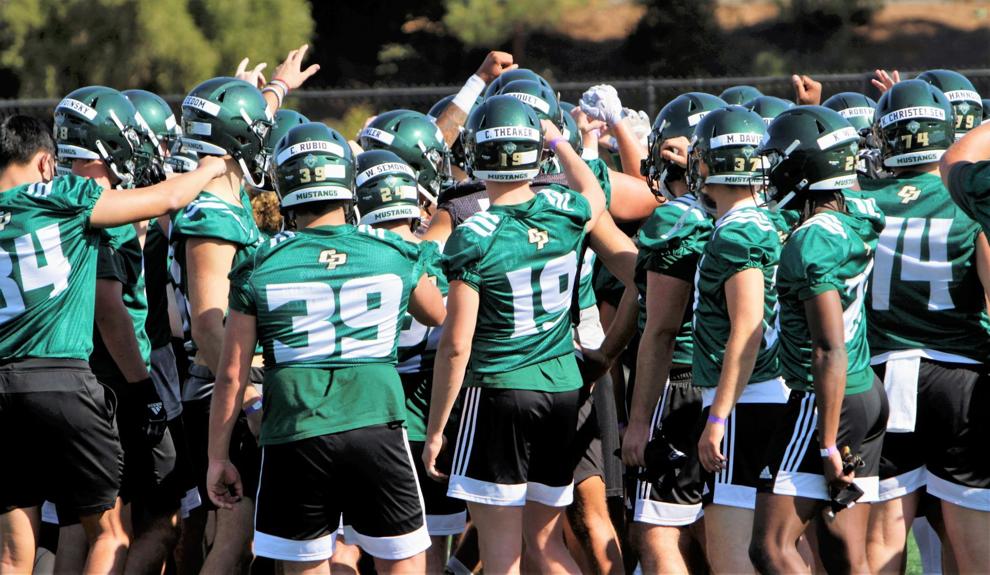 102920 Cal Poly 06.JPG
Updated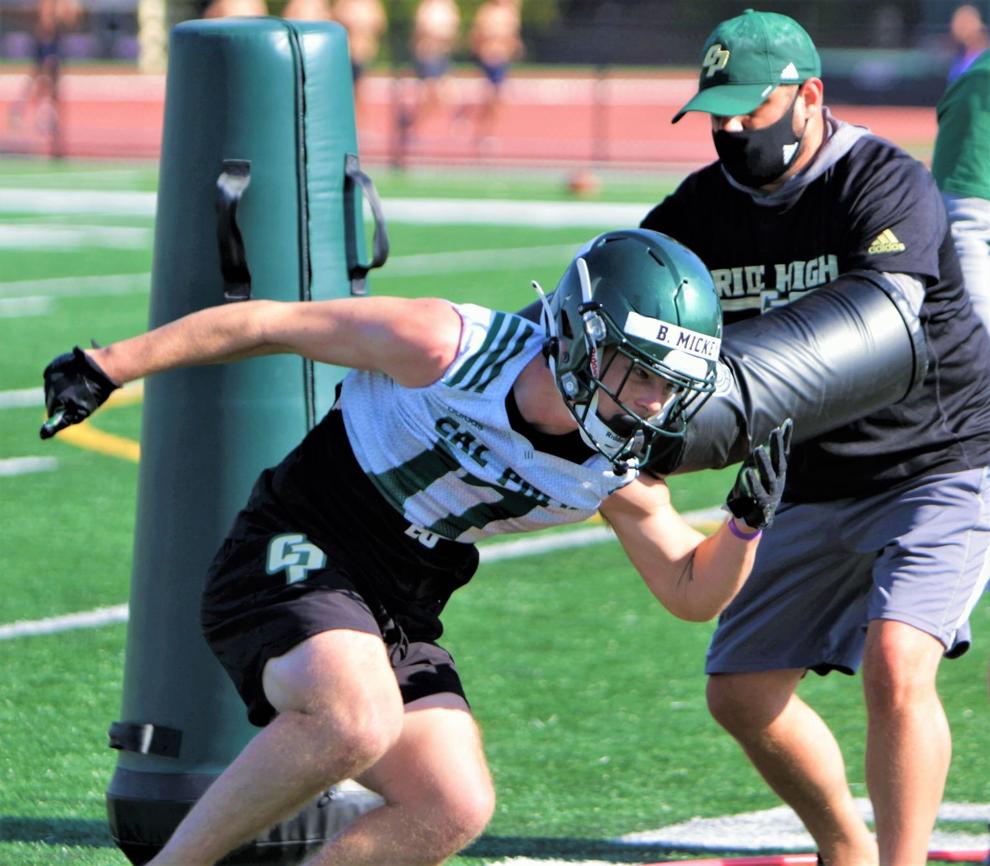 102920 Cal Poly 07.JPG
Updated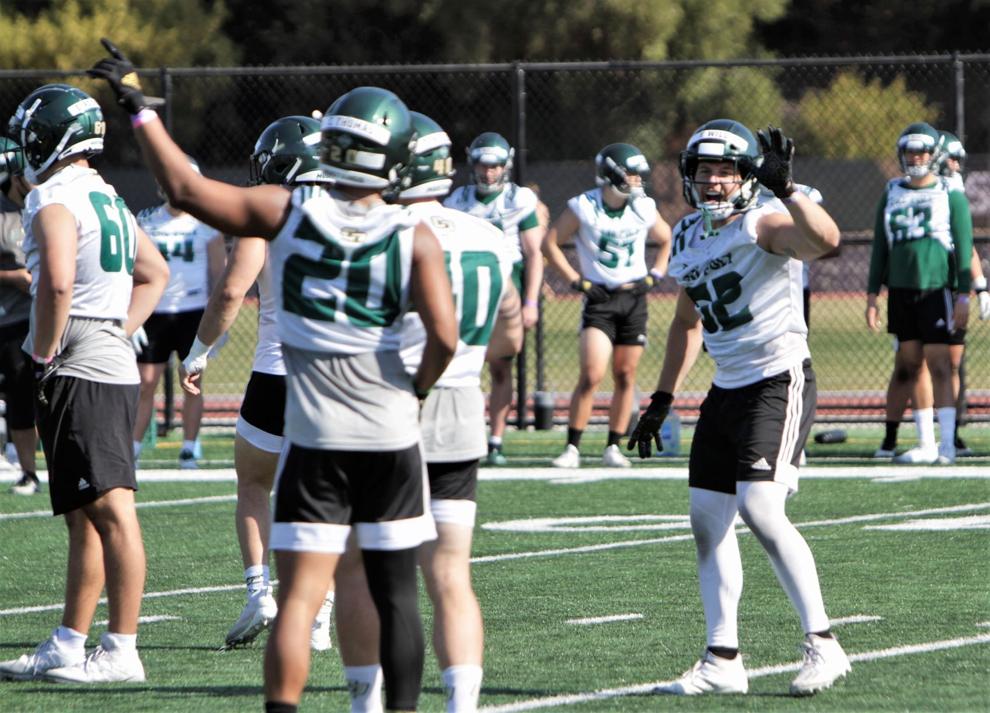 102920 Cal Poly 08.JPG
Updated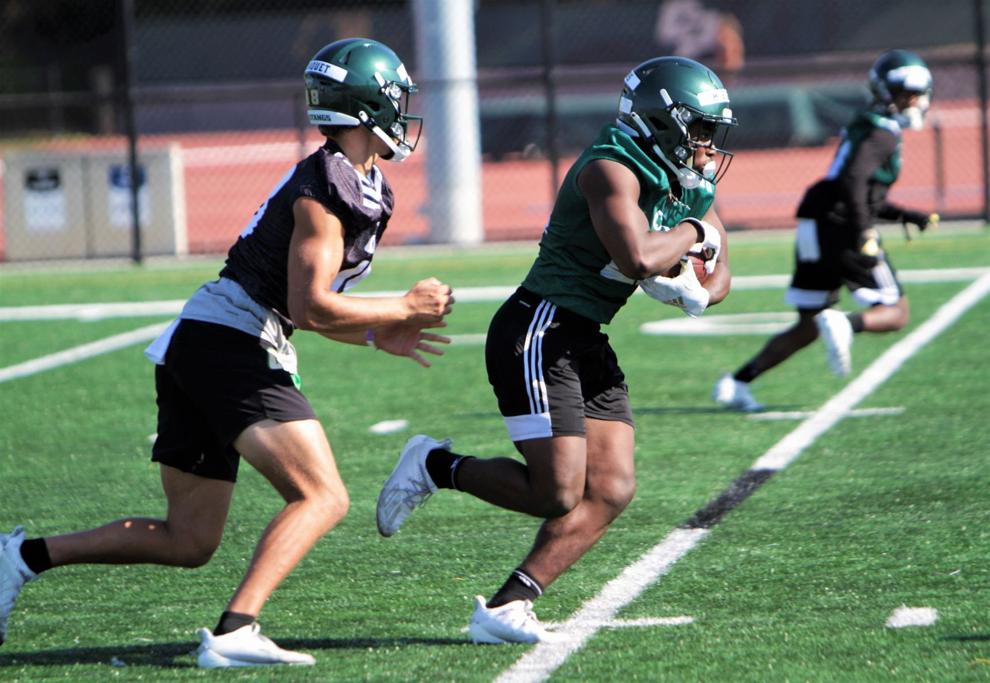 102920 Cal Poly 09.JPG
Updated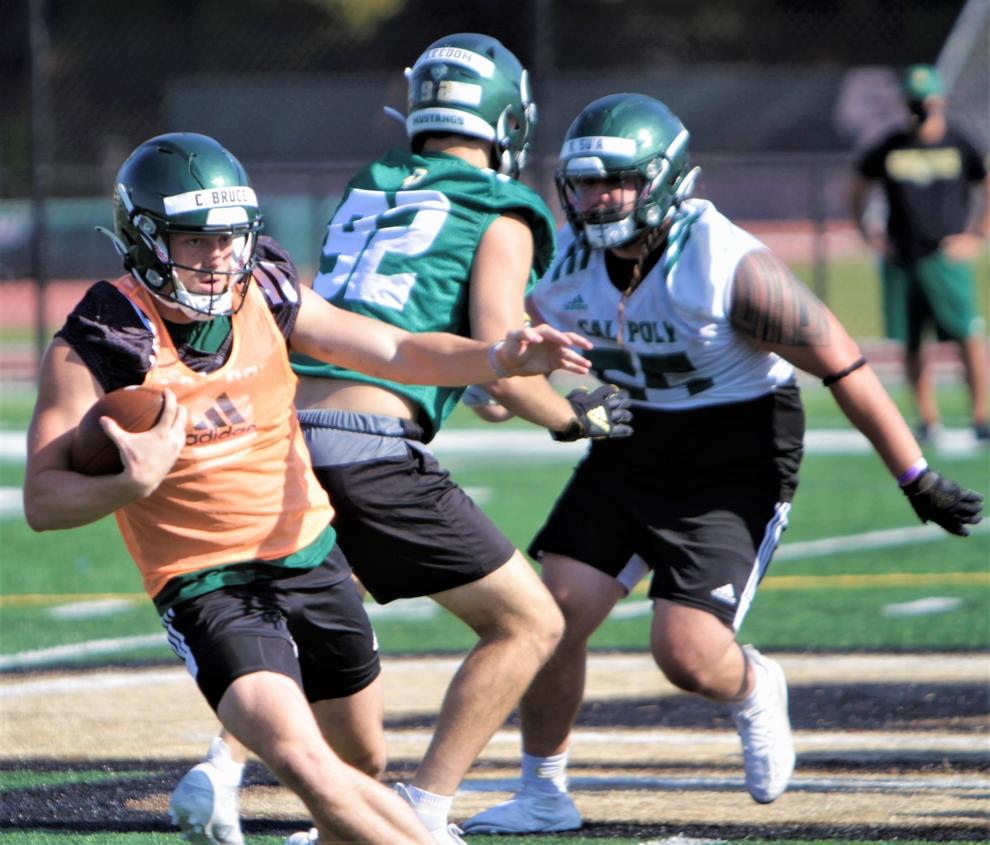 102920 Cal Poly 10.JPG
Updated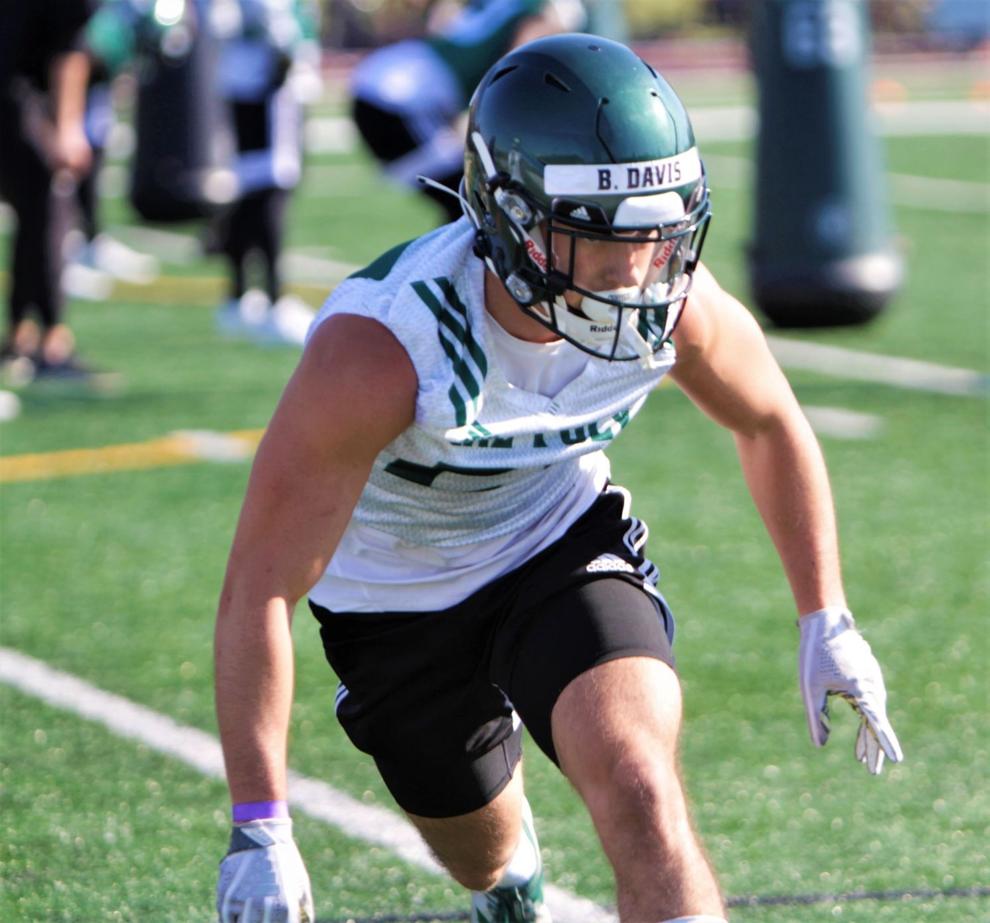 102920 Cal Poly 11.JPG
Updated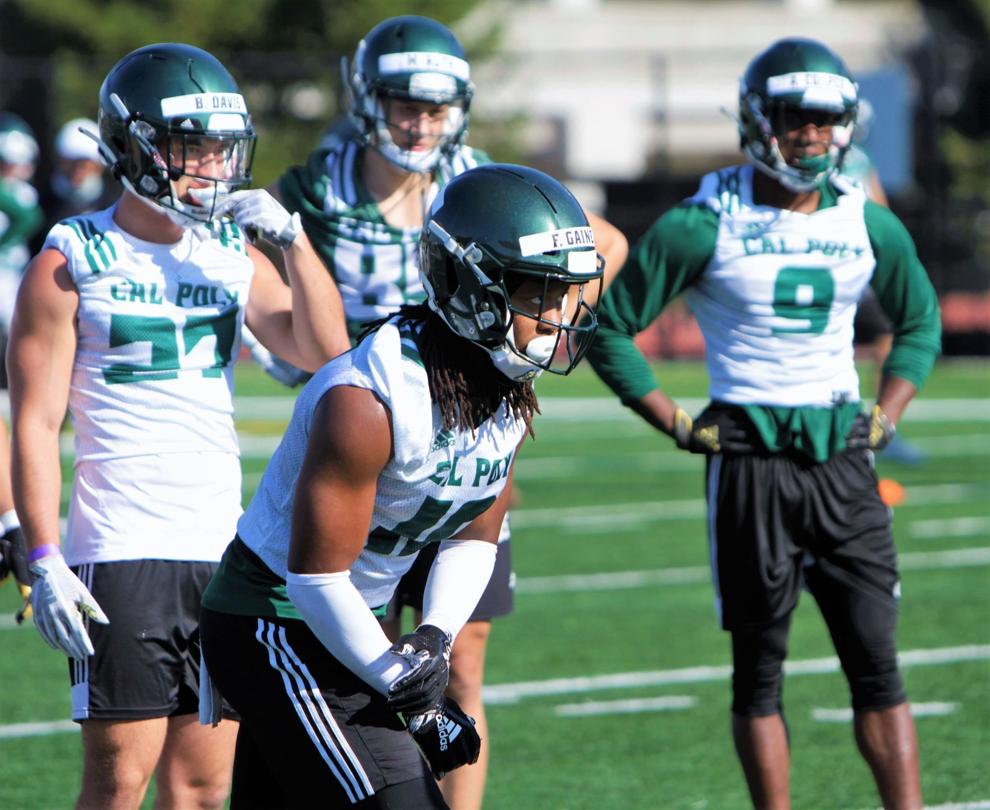 102920 Cal Poly 12.JPG
Updated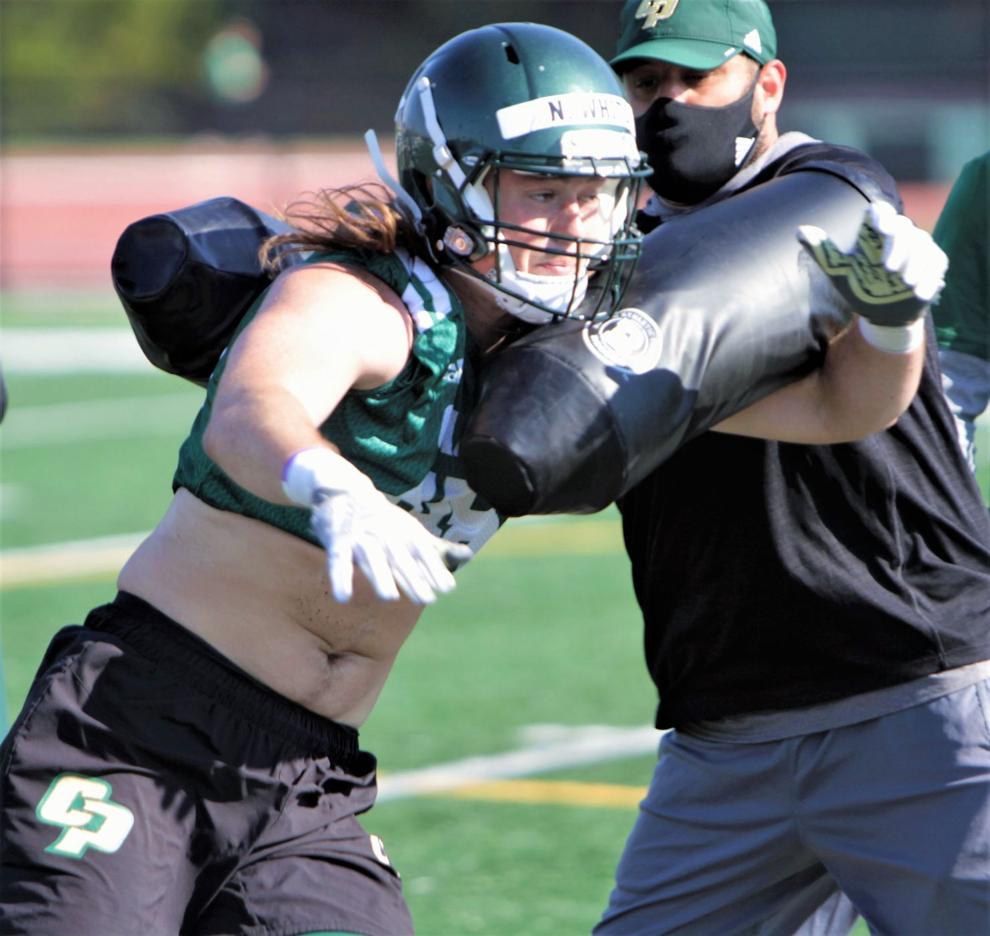 102920 Cal Poly 13.JPG
Updated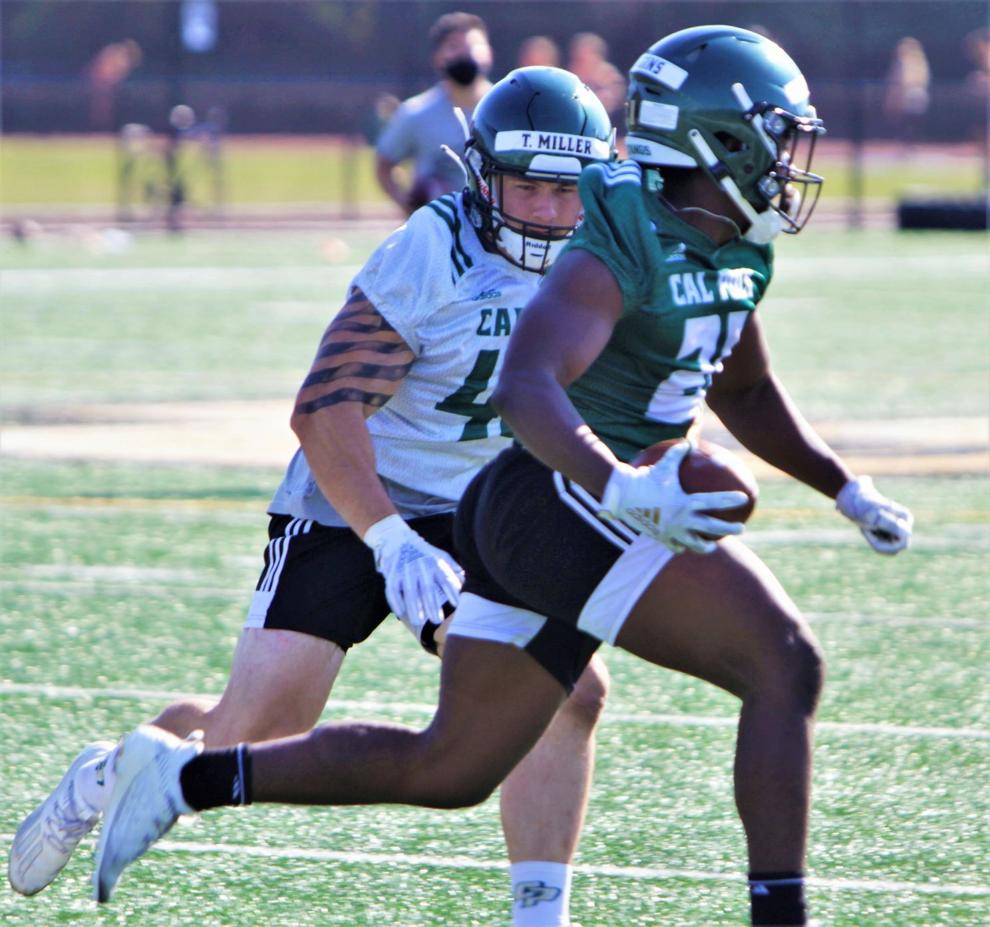 102920 Cal Poly 14.JPG
Updated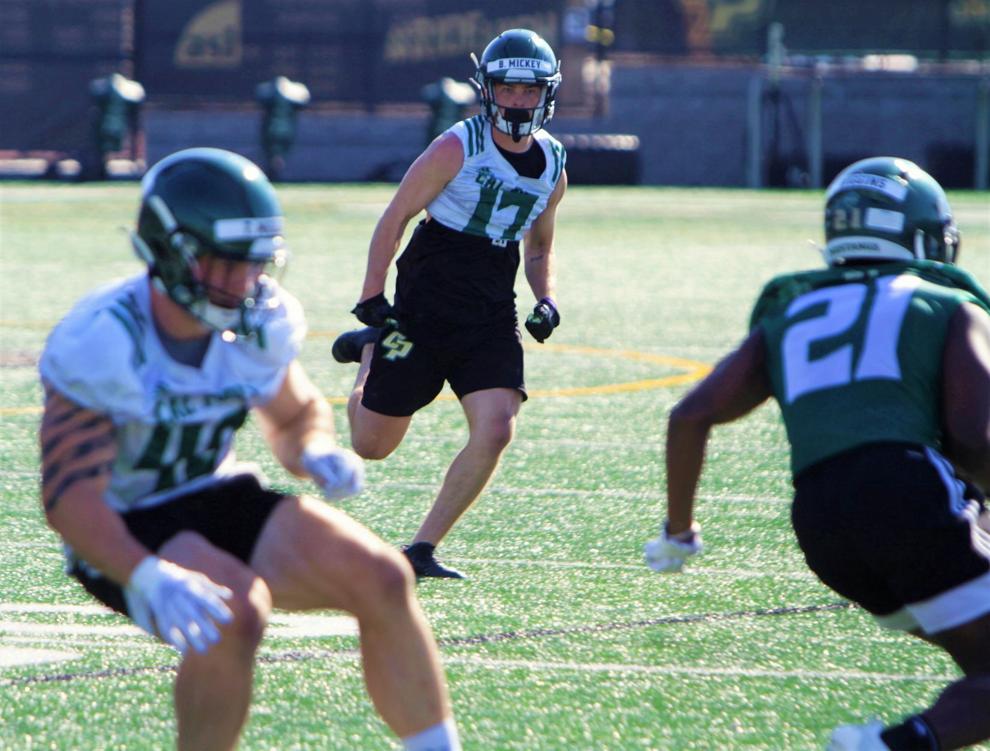 102920 Cal Poly 15.JPG
Updated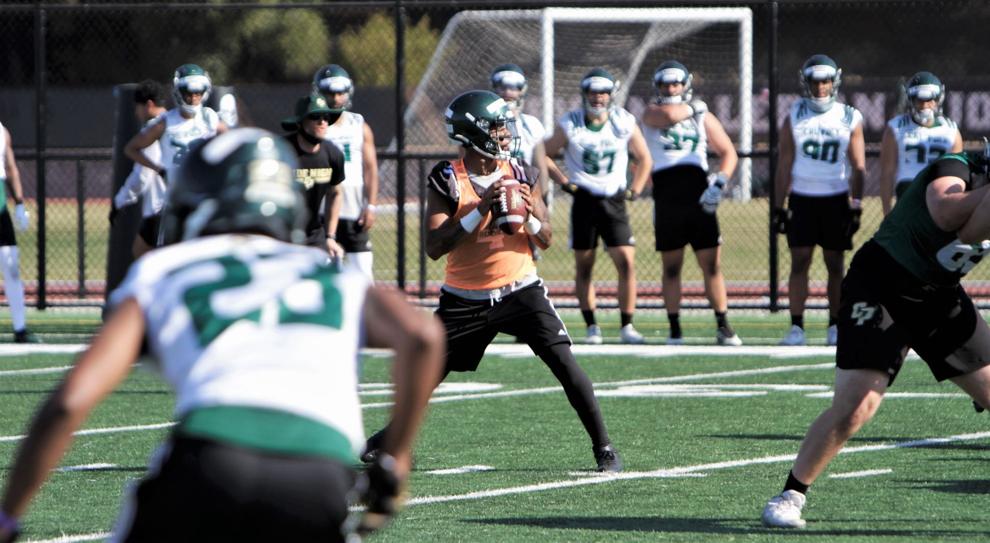 102920 Cal Poly 16.JPG
Updated
102920 Cal Poly 17.JPG
Updated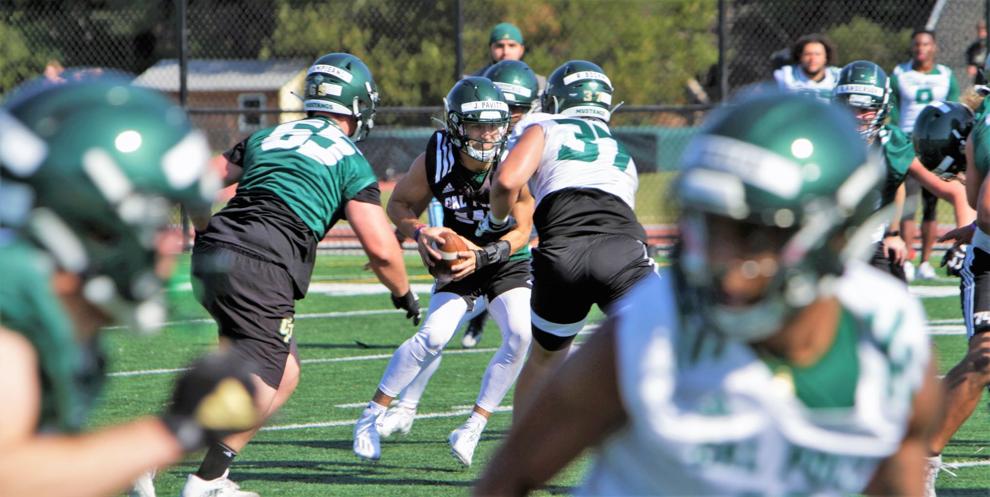 102920 Cal Poly 18.JPG
Updated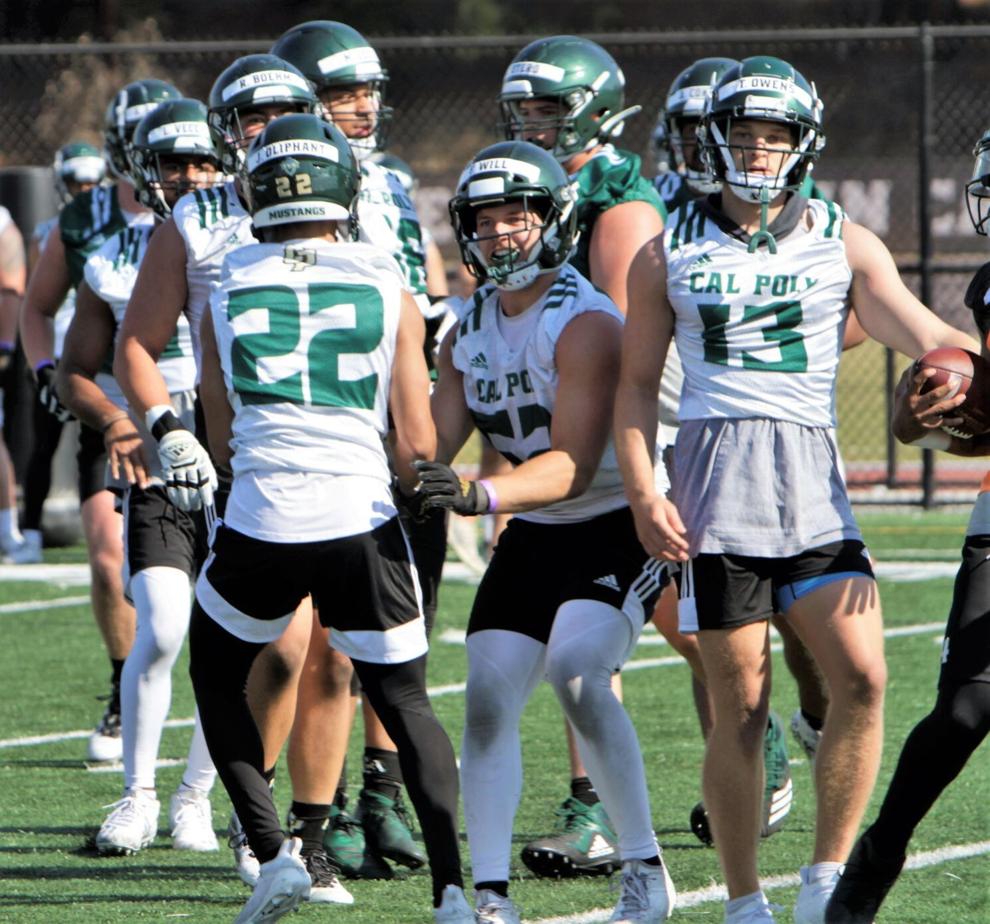 102920 Cal Poly 19.JPG
Updated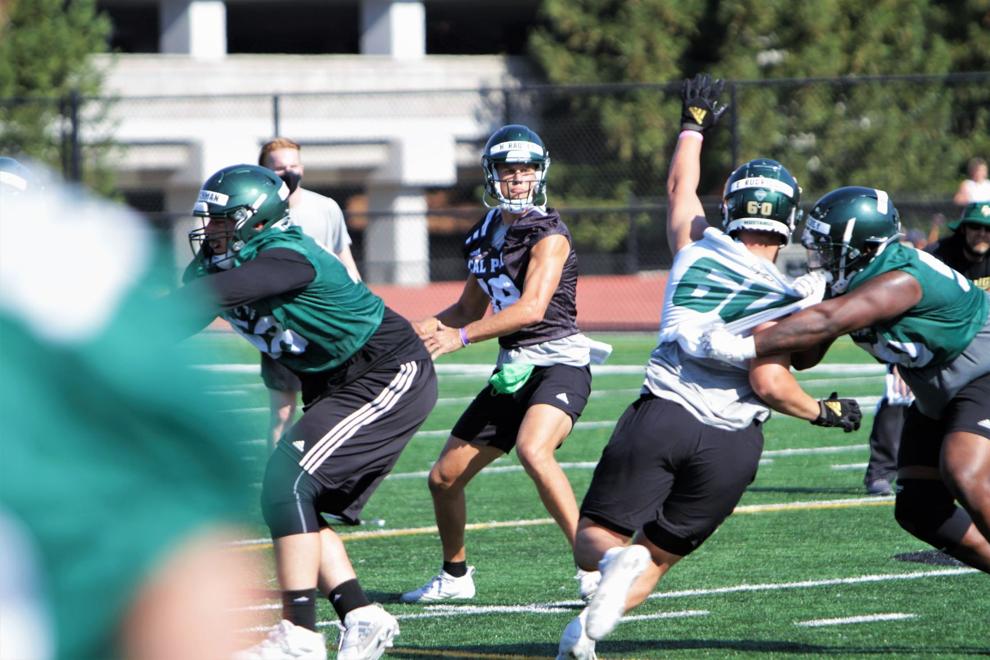 102920 Cal Poly 20.JPG
Updated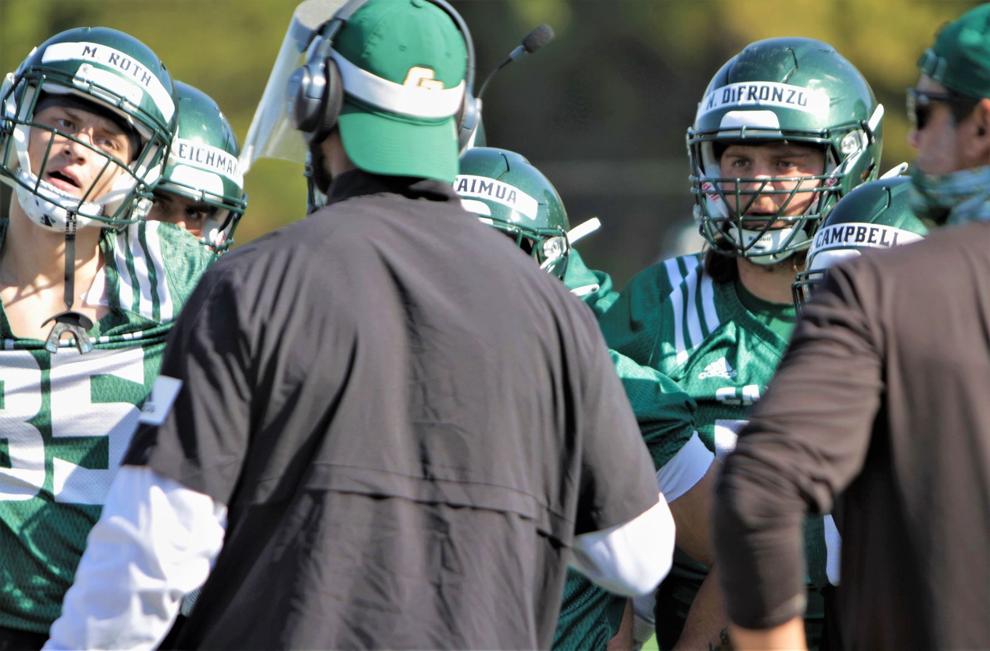 102920 Cal Poly 21.JPG
Updated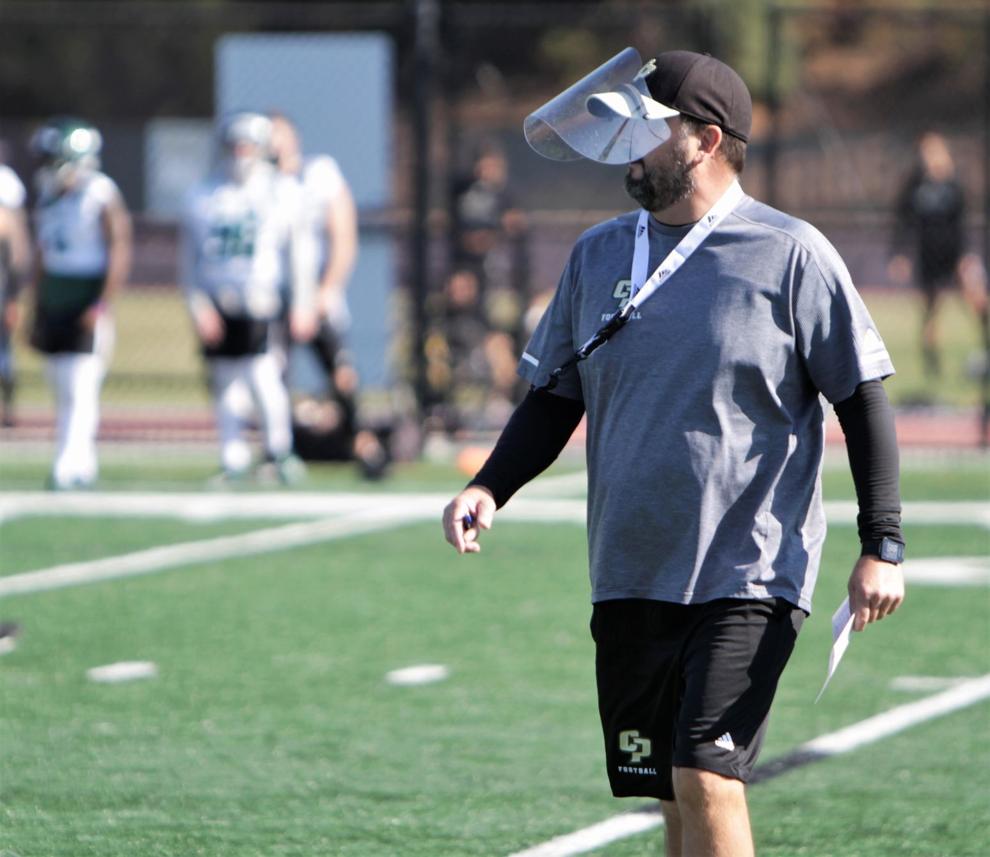 102920 Cal Poly 22.JPG
Updated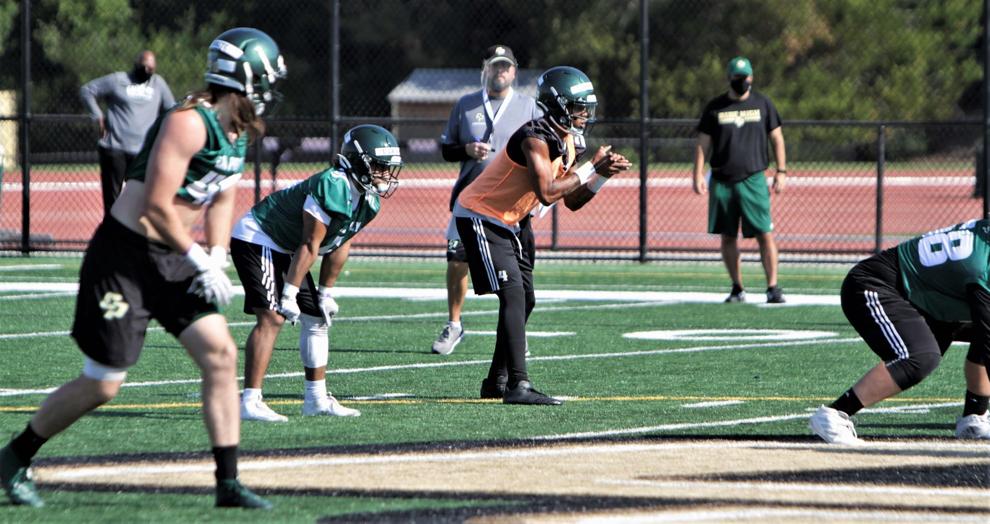 102920 Cal Poly 23.JPG
Updated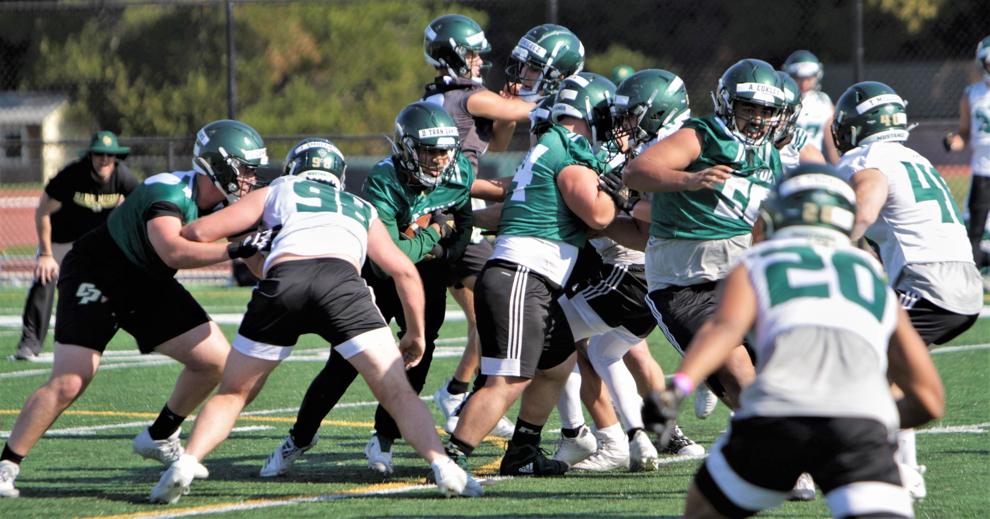 102920 Cal Poly 24.JPG
Updated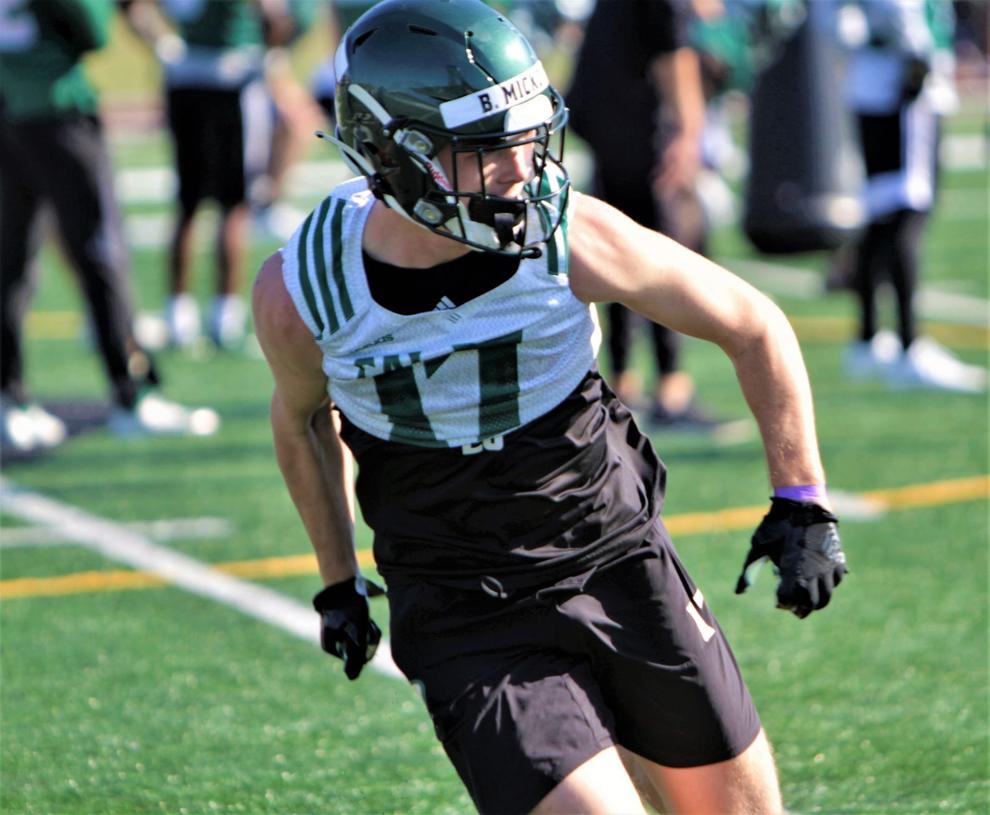 102920 Cal Poly 25.JPG
Updated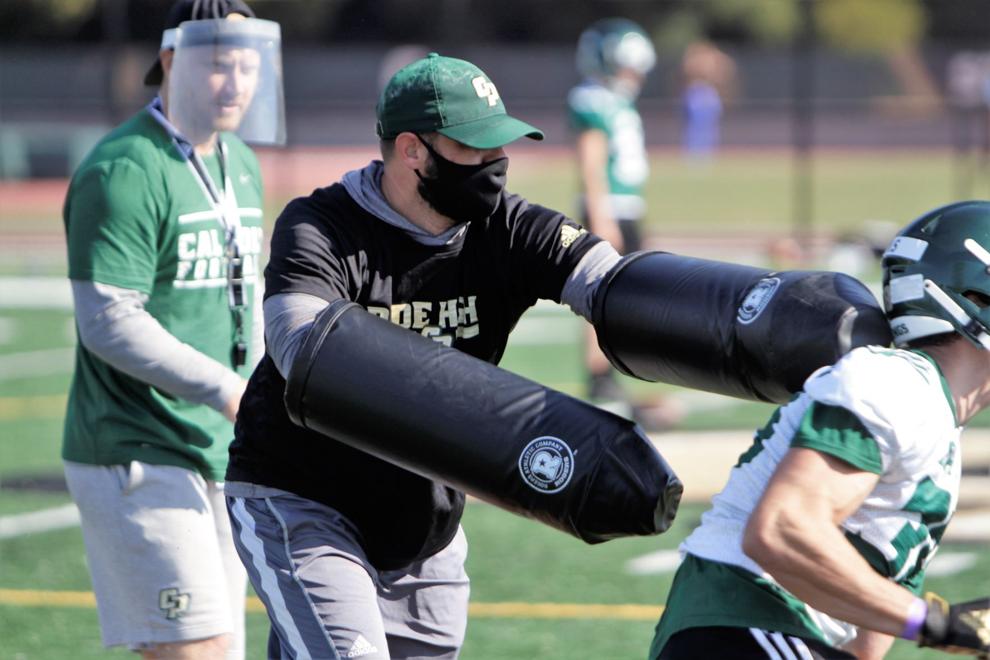 Colton Theaker 4
Updated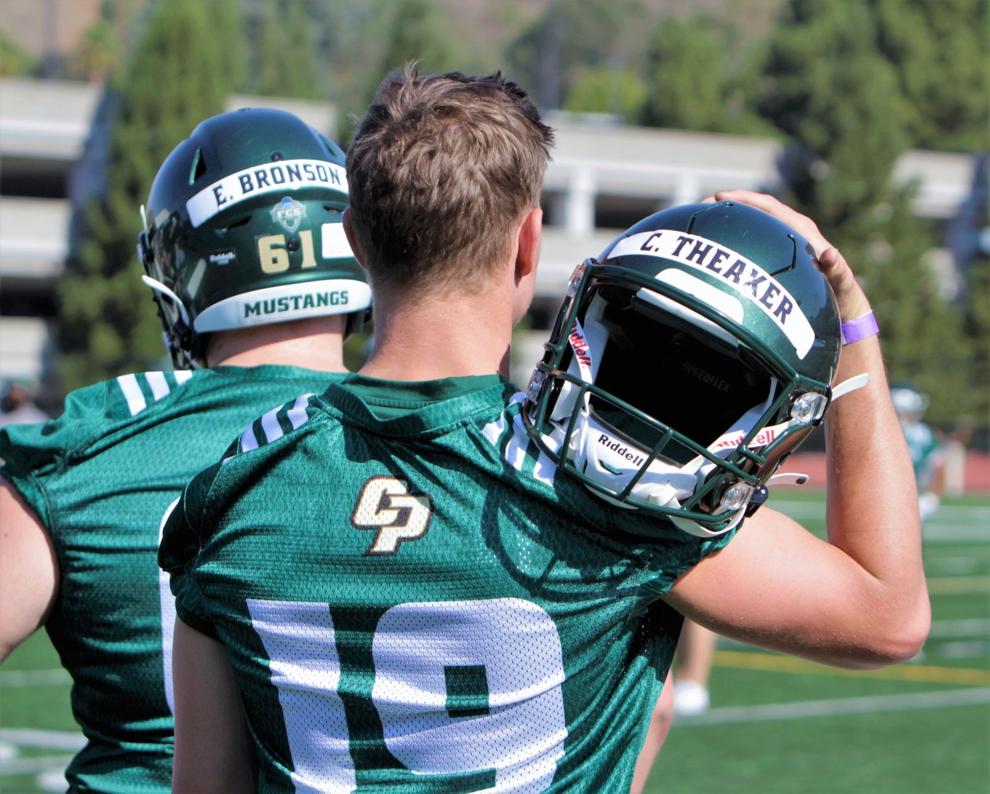 102920 Cal Poly 27.JPG
Updated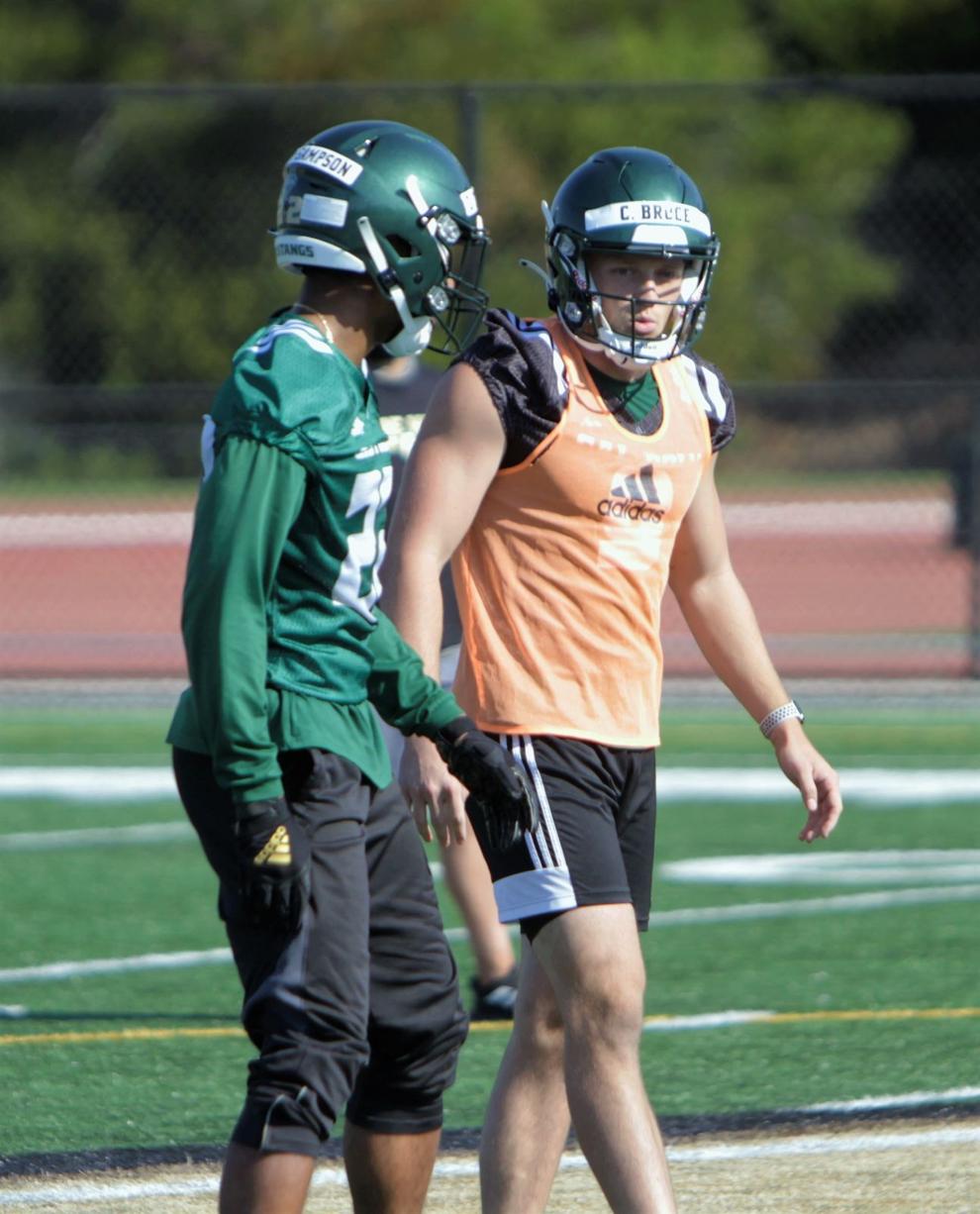 102920 Cal Poly 28.JPG
Updated
102920 Cal Poly 29.JPG
Updated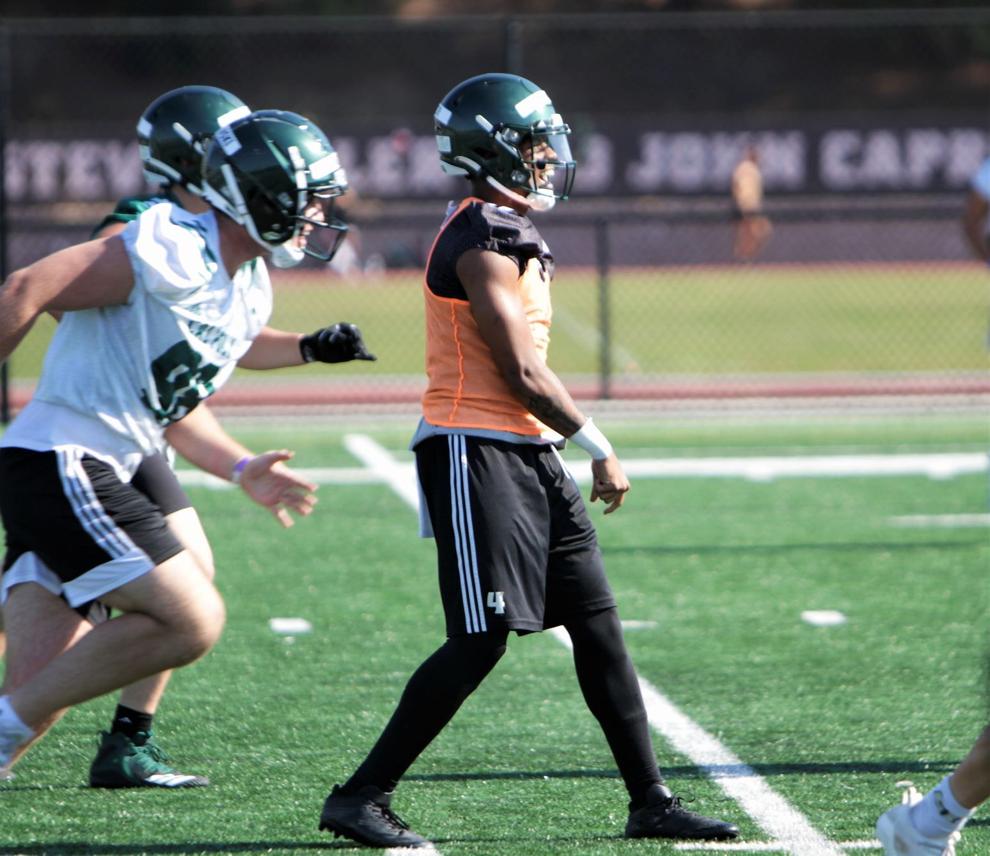 102920 Cal Poly 30.JPG
Updated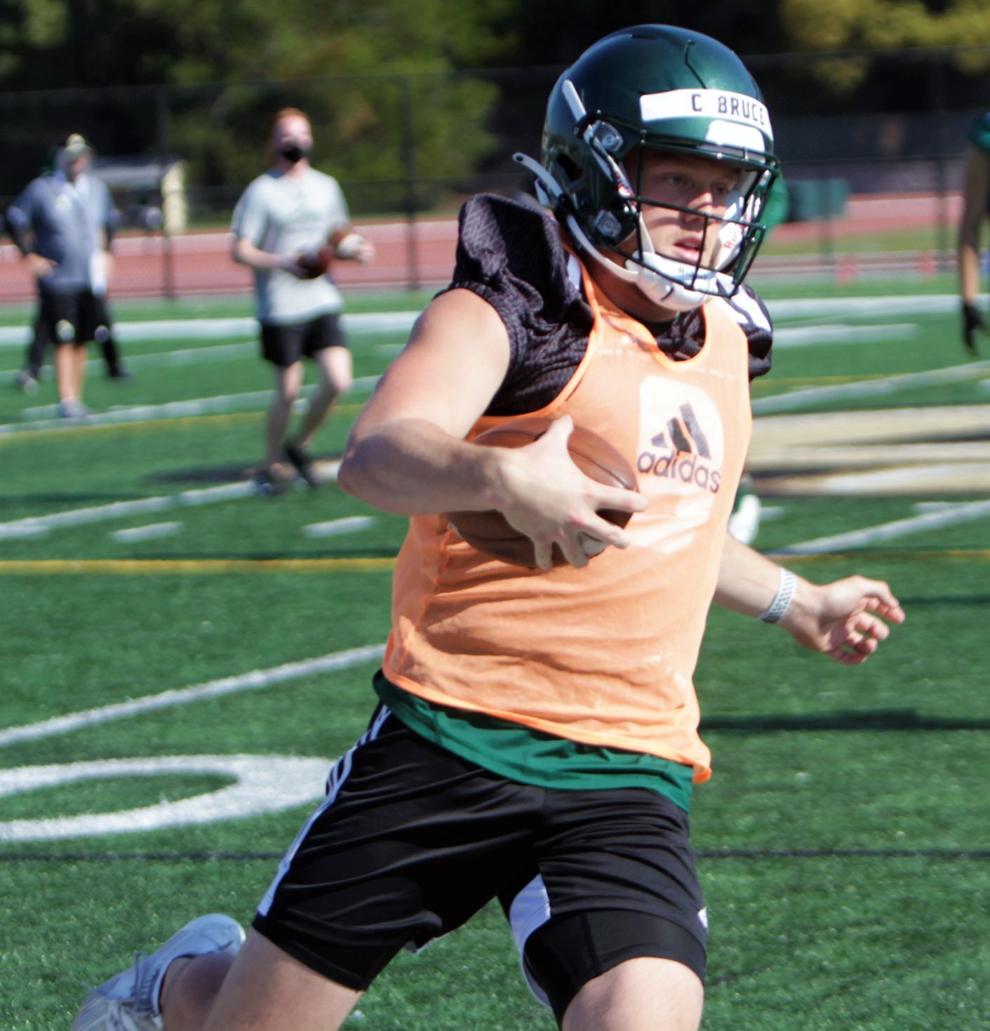 Player of the Decade: Voting in semifinals now closed
GBB: Player of the Decade Semifinals
Updated
No. 1 Ashlyn Herlihy vs. No. 4 Tatiana Dunlap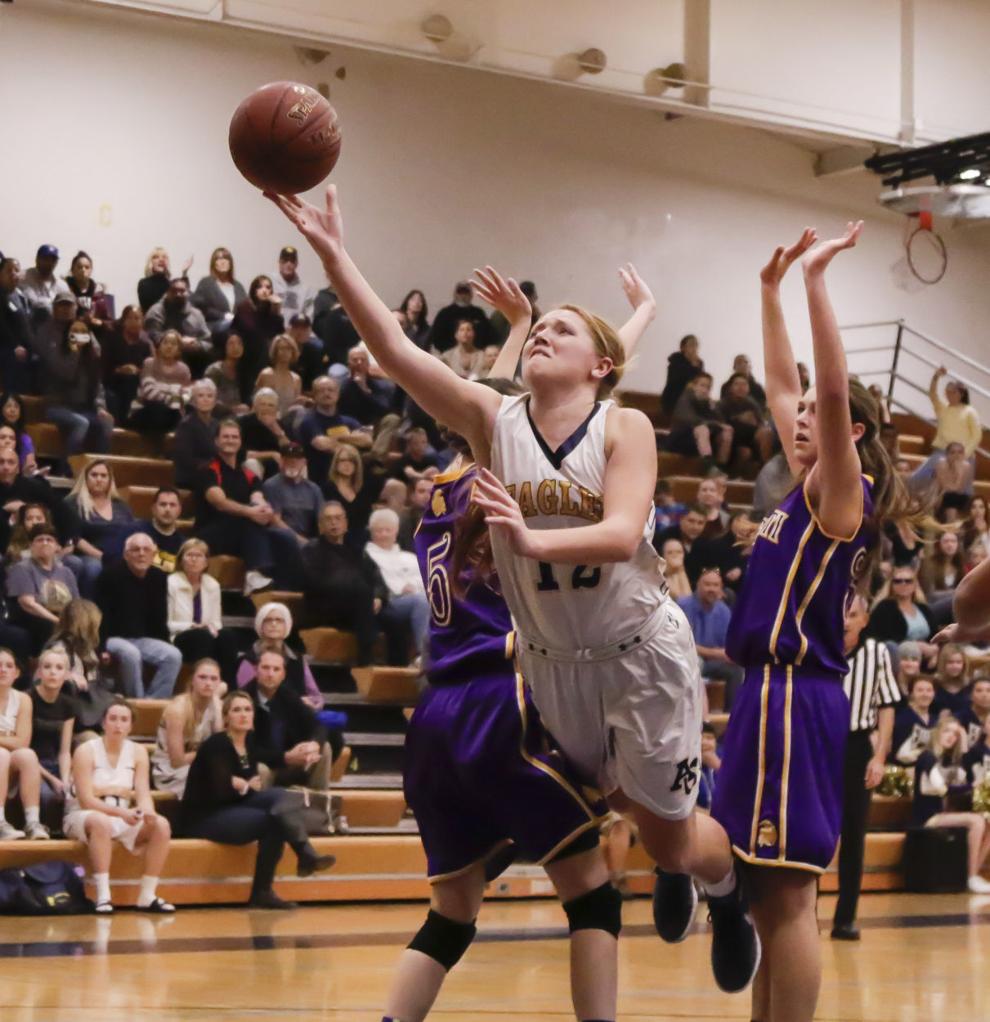 No. 1 Ashlyn Herlihy, Arroyo Grande High
Currently playing at Santa Clara University
Herlihy, a 6-foot-1 forward, averaged 19.9 points and 12 rebounds a game throughout the 2014-15 season at Arroyo Grande, which was Herlihy's junior year.  She led the team to a 24-3 overall record, which included a 21-game win streak and an undefeated and untested run through the PAC 8 League. She was named the league MVP, the Times' All-Area MVP and the SLO County Player of the Year.
Herlihy was even better as a senior, averaging 22 points, 9.7 rebounds, 1.4 steals and 5.5 blocks per game. (The Eagles went 20-8 that year and split the league title with Righetti and Herlihy was named the All-Area Offensive Player of the Year).
Herlihy has gone on to play at Santa Clara University. She redshirted there in 2016-17 and has grown into a starting role the last two seasons, averaging over 10 points and 7 rebounds a game. She earned All-West Coast Conference honors the last two years. She's started 61 games the last two seasons.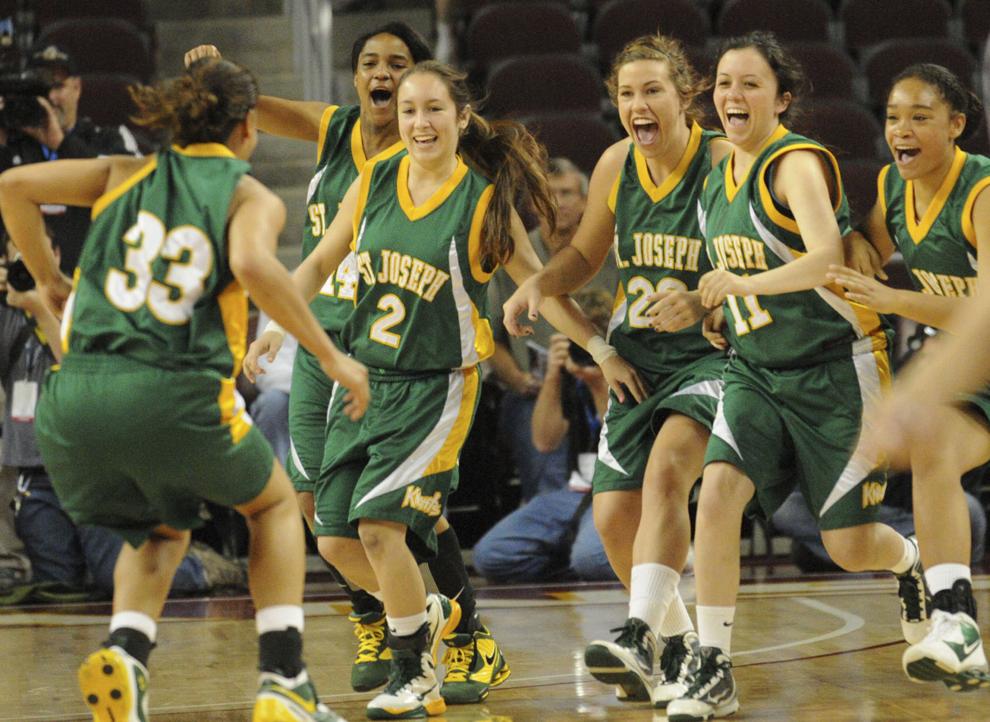 No. 4 Tatiana Dunlap, Cabrillo/St. Joseph
Played at CSU San Bernardino and Cal Lutheran
Going up against Herlihy is Dunlap, a standout two-way guard who starred at St. Joseph High before playing in college. 
Dunlap won a CIF state title in her sophomore season with the Knights. In her three seasons at St. Joseph, Dunlap scored 1,300 points and the 5-foot-8 guard averaged 23.7 points, 3.0 assists, 9.2 rebounds and 2.6 steals per game as a senior.
Like Herlihy, Dunlap also earned one All-Area MVP award, during her senior season. Dunlap averaged 15.1 points over 87 games with the Knights. As a junior in 2011-12, Dunlap averaged a double-double for the season, with 15.3 points and 10.3 rebounds per game, while also dishing out 3.0 assists and swiping 2.4 steals per game. 
No. 2 Kaitlyn Flowers vs. No. 3 Heather Madrigal
No. 2 Kaitlyn Flowers, St. Joseph
A 2014 St. Joseph graduate was a freshman on the Knights' 2011 CIF State championship team. (Flowers played a key role in the Knights' state title win over Oakland's Bishop O'Dowd, eating up 28 minutes and leading the team in rebounding while playing effective defense against the Dragons).
Flowers eventually scored over 1,400 points in her St. Joseph career. As a senior in the 2013-14 season, Flowers averaged 17.9 points, 7.3 rebounds, 3.7 assists and 4.8 steals per game. 
As a junior, Flowers averaged 18.1 points, 4.5 rebounds, 4.9 assists and 4.7 steals. As a sophomore, she scored 18 points a game, adding 4.3 rebounds, 3.2 assists and 4.4 steals per game.
She finished her St. Joseph career with 1,448 total points, 503 total rebounds, 326 assists and 391 steals in 110 games. She averaged 18 points a game over the 75 games she played in her sophomore, junior and senior seasons. She also averaged nearly five steals a game in that span.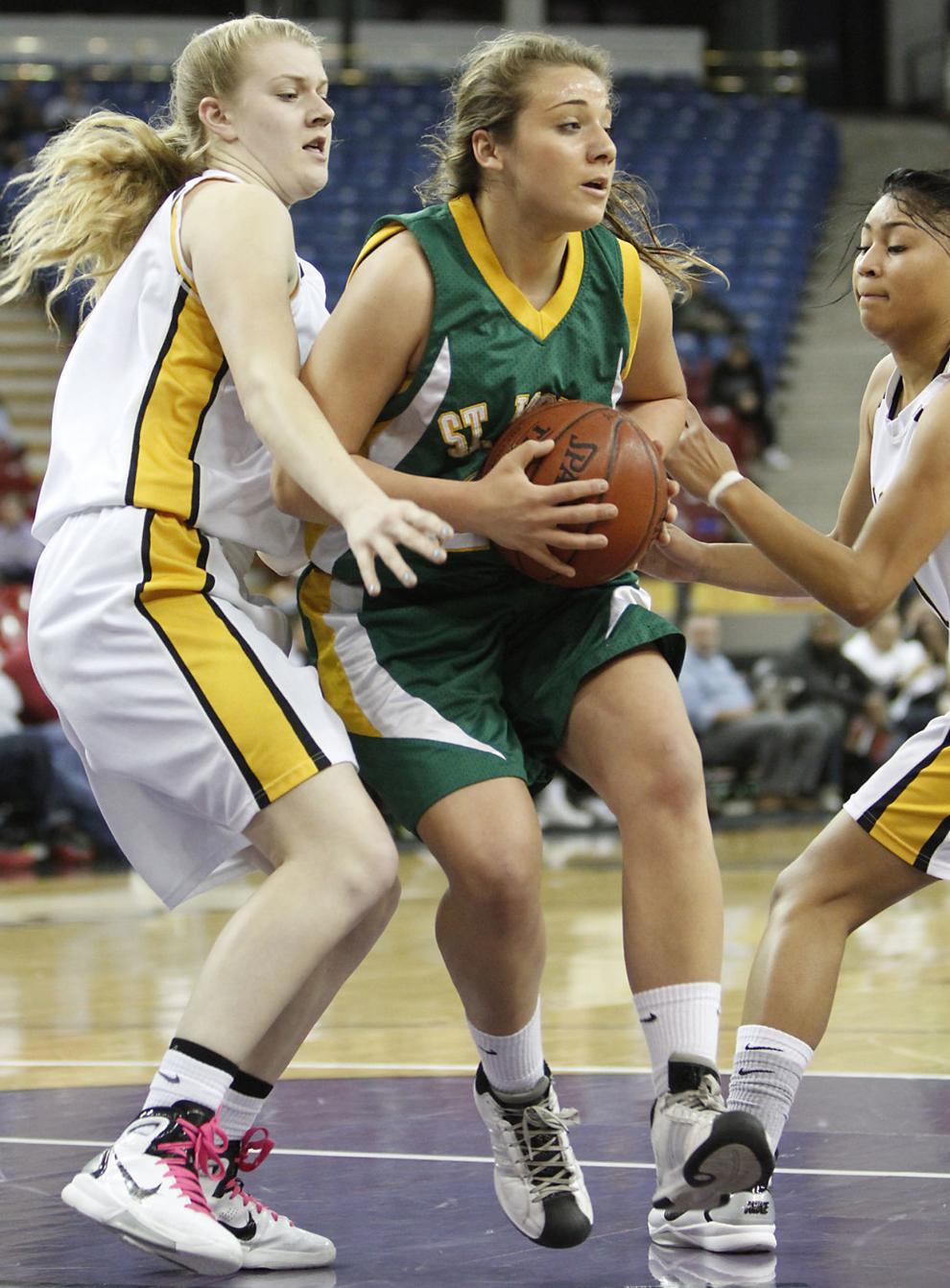 No. 3 Heather Madrigal, St. Joseph/Arroyo Grande
Madrigal was also on that 2011 state title team at St. Joseph. After that season, she transferred to Arroyo Grande and went on to win her fourth CIF championship in 2012. 
Madrigal won three CIF Southern Section titles and one state championship. That's four more titles than the total league games she lost during her career. (Madrigal's teams went 48-0 in league in high school).
Madrigal went 113-20 in her four-year varsity career. The 5-foot-8 forward scored more than 900 points at St. Joseph and, during her lone season at Arroyo Grande, she topped 500 points.
Madrigal averaged 16.2 points, 8.7 rebounds, 2.8 assists and 1.5 steals per game as the Eagles went 27-6 that year. She played 98 games with the Knights and averaged 9.4 points, 4.5 rebounds, 2.4 assists and 1.8 steals per game. 
Madrigal was named the Times' All-Area MVP after her lone season in Arroyo Grande.