Following the current 2020-21 academic year, the school said, it will discontinue supporting varsity lacrosse, men's tennis and wrestling. Fre…
One year after the NCAA's Board of Governors directed membership at each of division of the association to come up with plans to allow athlete…
The return of football isn't likely to make a dramatic dent in the losses athletic departments across the Pac-12 will ultimately incur because…
That's right. Adam finds himself in a small Alabama town in the middle of a pandemic, waiting to play football. And Adam wouldn't change a thi…
Coaches must set an example by wearing their masks. Fans shouldn't be cheering from their seats or mugging for the cameras without face coveri…
After what Hancock College Athletic Director Kim Ensing described as a time consuming, painstakingly careful process, Hancock student-athletes…
Cal Poly women's golf coach Sofie Aagaard has been selected as one of four coaches for the 2021 Arnold Palmer Cup, to be held in December 2021…
Now Baro is attending school, and playing soccer, at William Penn University, an intercollegiate NAIA school in Oskaloosa, Iowa. Baro was in g…
Tuggle, who committed to swim for the University of Virginia last month, won the girls 500 freestyle and finished second in the 200 free at th…
Chuck Hare and Los Padres Officials Association game assigner Mike Ostini see so many sports crammed into a short amount of time exacerbating …
Herlihy is the third nominee for the Times' Player of the Decade award. She joins former Cabrillo standout Erin Jenkins, a two-time All-Area M…
Schlemer is the second nominee for the Santa Maria Times' Player of the Decade award for girls basketball, joining the first, Erin Jenkins of …
Tuitele wrote that he worked late five to six nights a week, living pretty much a subsistence existence, "However, by the grace of God, I had …
There are foundational differences among the two and, even as the college football season is almost certainly getting canceled, that does not …
They both became members of the CIF Fall All-Century Team. Kaufman was selected for his 1990 football season at Lompoc High School. Hasay was …
Here's what legendary coach Barney Eames had to say about Johnson as a youngster in 1982: "There's no doubt about it, Eddie's got a lot of pot…
Cal Poly did not play any football games in 1918 due to the flu epidemic and in 1930 because of a polio epidemic, according to the school. The…
Madden, who was Hancock's head football coach for the 1962 and 1963 seasons, didn't just coach football on the Central Coast. He wove himself …
Five Cal Poly women's tennis athletes and four men's tennis athletes were all named Intercollegiate Tennis Association (ITA) while both the me…
The fall competitive schedules for cross country, soccer, golf, tennis and women's volleyball will be postponed. The decision does not impact …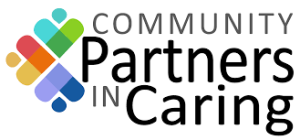 Community Partners in Caring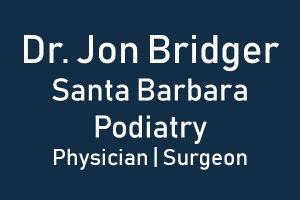 Dr. Jon Bridger - Santa Barbara Podiatry
In the media poll, Montana received eight first-place votes, Montana State six and Eastern Washington and UC Davis one each. In the head coach…
For the first time in program history, the Cal Poly volleyball team garnered the United States Marine Corps/American Volleyball Coaches Associ…
SAN LUIS OBISPO, Calif. -- Preliminary grading for the Cal Poly golf clubhouse at Dairy Creek Golf Course began this week.
During the summer access period, players may engage in eight hours of weight training, conditioning and film review (not more than two hours) …
"That's my dream, my ultimate goal, to play at the professional level," said the Righetti High School alum.
"Given the CCCAA's decision, the Allan Hancock College athletic department will plan for an extremely busy spring season," athletic director K…
Cal Poly junior outfielder Elijah Greene has signed an undrafted free agent contract with the Los Angeles Angels, according to Baseball America.