During the summer access period, players may engage in eight hours of weight training, conditioning and film review (not more than two hours) …
"That's my dream, my ultimate goal, to play at the professional level," said the Righetti High School alum.
"Given the CCCAA's decision, the Allan Hancock College athletic department will plan for an extremely busy spring season," athletic director K…
The California Community College Athletic Association is moving all sports, even football, to the spring. The decision announced Thursday was …
Cal Poly junior outfielder Elijah Greene has signed an undrafted free agent contract with the Los Angeles Angels, according to Baseball America.
People who long to start again in their respective sports should look to the example set by the vast majority of those who have done so.They'r…
Now he is awaiting his orders to report to Military Police Officer Camp Vilseck in Stuttgart, Germany.
Cal Poly women's volleyball standout Maia Dvoracek and football wide receiver J.J. Koski have been selected as Cal Poly's female and male athl…
Stanford was already facing some difficult financial choices as it tried to support one of the nation's largest athletics departments.
No league championships or CIF playoffs. No Senior Days. Then no Little League or Babe Ruth baseball. No FCA All-Star game. No 7-on-7 tourname…
"We help provide food for the homeless. When you see people just trying to get by, not sure where their next meal is coming from, it really ma…
For all of his success, Nerelli was inducted into the CIF Southern Section Hall of Fame in 2014 and then the Northern Santa Barbara County Hal…
"I'm just throwing the four-seam fastball right now," said Baez. "I'm working on the two-seamer."
He was having a big year when the rest of the 2020 season was called off. Garcia was 5-0 with one save and a 2.95 ERA in 42.2 innings pitched.
The Hancock women's basketball team carried six players most of the season. The Bulldogs still made it to the California Community College Ath…
LOS ANGELES — After a virtual team meeting Thursday night, 30 UCLA football players united in support behind a document they believe will prot…
The NCAA on Friday expanded its policy banning states with prominent Confederate symbols from hosting its championship events, one day after t…
"I didn't even know they were going to make All-American selections. It's an honor to be chosen for that," Torra said.
The plans are multi-tiered ones with similar deadlines. The CCCAA, which Hancock College belongs to, has a "Conventional plan," calling for fa…
Willis is a Cabrillo High School graduate, who was the head football coach at Santa Maria High and Cabrillo. He competed in the shot put and d…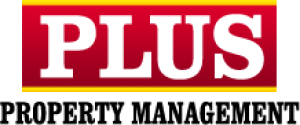 Plus Property Management Santa Maria
Taylor Dollard has kept the Cal Poly draft streak alive. On Thursday, the junior right-hander was selected by the Seattle Mariners in the fift…
Brother and sister Ethan and Maggie Usher were among the four Cal Poly rodeo team members who had qualified for the 2020 College National Fina…
The Hancock football squad would play its first game Sept. 26. School soccer and cross country teams would open their respective 2020 campaign…
After two seasons as a relief pitcher, Dollard became the Mustangs' Friday night starter for his junior campaign and, in four starts, posted a…
Xavier Cooper will follow in the footsteps of former fellow Hancock College basketball players Shane Carney and Matt Willkomm and play his nex…
Santa Maria city officials are planning to keep the Paul Nelson Aquatic Center closed until April of 2021, Santa Maria Swim Club head coach an…
A few weeks after the deadliest fire in the United States in a century, and the deadliest in California history, the 2018 Camp Fire, Hancock C…