This is another in a series we are putting together highlighting the top games of the past 20 years. Today, we take a look at Hancock's 2019 s…
College cowboys and cowgirls are keeping an eye on the coronavirus pandemic and the calendar.
It's late March and Tom Izzo is busy cleaning his garage, and his attic, and his home office with the overstuffed drawers. He's thinking about…
In the space of a few hours, Ryan Decker went from preparing for a weekend series to parsing the end of his college baseball career. The N.C. …
The NCAA Division I Council voted Monday to approve an extra year of eligibility for all spring sport athletes who had their seasons canceled …
Zach Torra has just completed a remarkable, if abbreviated, first season for the UCSB Gauchos baseball team.
Like so many young athletes, the 2016 Lompoc High graduate had her senior season of college athletics cut short by the ongoing coronavirus pandemic.
This is the time of year people usually start tweeting at Ali Farokhmanesh.
As the spread of the new coronavirus continues to sweep the globe, and as the sports world came to a screeching halt, there has been a growing…
Oregon's star guard was a unanimous choice Monday as The Associated Press women's basketball player of the year, receiving all 30 votes from t…
The NCAA Tournament, which was slated to start in full Thursday, has been turned into March Sadness. All those matchups college basketball fan…
SEATTLE - Jimmy Lake refuses to speak in hypotheticals. For example, the Washington Huskies' first-year head coach acknowledges that the NCAA …
The Board of Directors elected to restore the eligibility for the nearly 9,500 athletes affected, provided they had not quit or been cut from …
The non-conference games between the former California Collegiate Athletic Association (CCAA) rivals will take place Sept. 11, 2021 and Sept. …
TJ Boone, an offensive lineman, overcome a diagnosis of atrial fibrillation to complete his sophomore season with the Bulldogs and sign to pla…
It has been painful to see sports in total shutdown, but, at all levels, the sports world's decision-makers' choice to bring things to a halt …
Tom Izzo cleaned his closet. He plans on cleaning his garage. He slept until 9 a.m. Saturday morning and he can't remember the last time he st…
The second Loyola's name was announced during Selection Sunday two years ago, forward Aundre Jackson called his mom.
The Big West Conference announced on Thursday that all athletic events involving its nine member schools have been suspended indefinitely, eff…
The Atlantic Coast Conference, Big Ten, Big 12, Pac-12 and Southeastern Conference all canceled their basketball tournaments Thursday because …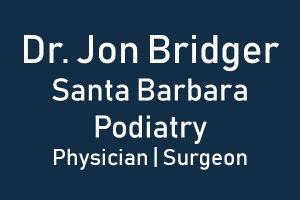 Dr. Jon Bridger - Santa Barbara Podiatry

Santa Maria Valley Discovery Museum

Farmers Insurance - Jaime Flores
Cal Poly, won two of three games in the MLB4 Tournament to open the season, but has dropped 10 of 13 games since their win over then No. 1 Van…
Eric Dickerson from SMU, Heisman Trophy winner Eric Crouch from Nebraska and the late Steve McNair from Alcorn State are among 17 players sele…
The NCAA president announced all March Madness tournament games will be played without fans in the arenas because of concerns about the spread…
After going undefeated and adding three more wins to their record, the Cal Poly beach volleyball team jumped up one spot to No. 5 in Monday's …
LOS ANGELES — Mike Bohn took over as athletic director at Southern California on Nov. 7. His first major assignment was to assess the state of…
The NCAA Tournament is nicknamed March Madness because anything can happen. Check out some of the biggest upsets in NCAA Tournament history.
DURHAM, N.C. - More than an hour before his final game at Cameron Indoor Stadium, Justin Robinson walked onto the court Saturday afternoon to …