The Hancock College Bulldogs (15-5, 2-2) picked up their second consecutive Western State Conference North Division victory, winning handily a…
Don't do it, Trevor Lawrence. For your own physical safety and the financial future of you and your family, don't do it. Don't go back to Clemson.
Ryan Day is slowly getting over Ohio State's heartbreaking loss in the College Football Playoff semifinals. "As opposed to every second, (now …
In a now-private Twitter video, Browns and former LSU receiver Odell Beckham was recorded peeling off cash for LSU players after Monday night'…
On Saturday at the Rose Bowl in Pasadena, Calif., senior wide receiver J.J. Koski will become the first Cal Poly football player in six years …
Find out where your team landed in our way-too-early 2020 college football top 25 rankings.
Stanford will bring a No. 17 national ranking, four nationally ranked wrestlers and a first-place finish in the recent Southern Scuffle with t…
Eight-week intermediate and beginning tennis courses will begin Jan. 25 on the Hancock College courts.
See all the highlights from the College Football Playoff championship game as No. 1 LSU beat No. 3 Clemson in New Orleans, 42-25.
Relive the College Football Playoff championship game between No. 1 LSU and No. 3 Clemson in New Orleans.
Follow the latest college football news and scores from around the country.
The LSU Tigers face the Clemson Tigers in the National Championship game tonight. Prepare from images from both teams throughout the season.
Fresno State Women earn win over Cal Poly Saturday, 176-124
A 17-1 run that started late in the first half and carried over into the second half sparked Cal Poly to a 74-56 victory over CSUN in a Big We…
Hancock's Jamario Bibb hit a twisting 3-pointer as time ran out in the first half to pull the Bulldogs within 40-37 against Ventura Saturday night.
Wide Receiver J.J. Koski, Pair of Fullbacks Land on Phil Steele's Big Sky All-Conference Teams
ATLANTA - This is one of those days when we wish we could flip ahead a year, two years, two decades. Would our reaction today mirror the reali…
JaQuori McLaughlin hit three 3-pointers and finished with 15 points and UC Santa Barbara beat Cal Poly 63-45 on Wednesday night for its sixth …
The Cal Poly women's swimming and diving team will host its first meet of the new decade this weekend when welcoming Fresno State to San Luis Obispo.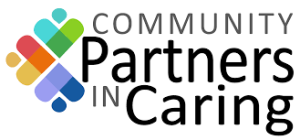 Community Partners in Caring
Santa Barbara Family Dentistry

Returning six players from last year's team and featuring three newcomers, the Cal Poly women's tennis team will begin the 2020 season on Wedn…
As the NCAA grapples with how to provide athletes opportunities to be compensated for their fame, about two-thirds of Americans support colleg…
On June 21, Stevie Wisz, 21, underwent successful open heart surgery.
BOISE, Idaho — It was a disappointing end to the college football season for two former Central Coast high school stars as Nathan Rourke accou…
Malek Harwell and Kyle Colvin scored 18 points each and Cal Poly used excellent free-throw shooting in the second half to beat NAIA-member Van…
Beau Baldwin's second group of new assistant football coaches at Cal Poly has a distinct Eastern Washington flavor to it.
Justin Herbert faked a handoff and went on the run of his life in the fourth quarter of the Rose Bowl. Oregon's 6-foot-6 quarterback gracefull…