Yep. Monday marked the start of the Bulldogs' annual basketball camp.
There were veteran players, like Hancock's Mayowa Akinsanya and Tesson Thomas, trying to teach 8-year-olds the nuances of a great pick-and-roll set. Hancock guard D.J. Searcy asked the young campers if they knew what to do immediately after rebounding the basketball. Grant Johnson quizzed the youngsters on how to master bounce and chest passes.
Usually the Hancock players are the ones receiving the lessons, not the ones handing them out. But the Bulldogs rose to the occasion on Monday, stressing the importance of fundamentals with drills and games on the court and a few classroom sessions off of it.
Hancock assistant coach Amaurys Fermin, who ran the show Monday, says the four-day camp is beneficial to both his players and the young kids.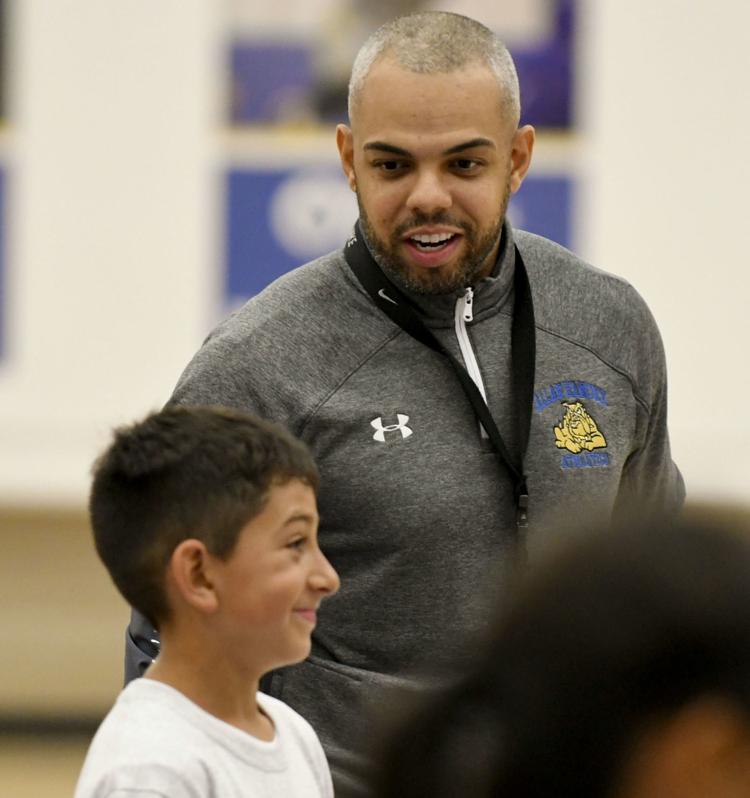 "I think it's an even bout, with our players learning to be better leaders and communicators," Fermin said. "With the younger kids, they're all running around trying to have fun. I think this benefits both age groups. The college kids are trying to direct a message and make sure their message is very clear on what they're teaching. I think it's all even. We're all learning and trying to get better with each other, helping each other out."
Six players who will be sophomores on the Hancock men's team branched out into different age groups to act as coaches working with the nearly 50 campers. The sessions run from 9 a.m. to 12 p.m. each day.
Akinsanya and Thomas worked together with elementary school kids, while Searcy led a group of junior high students in two-on-two games. Mike Mensa, one of the best 3-point shooters in the state, was active working with the youngest group at the camp along with teammates Cole Carpenter and Grant Johnson. Hancock assistant Shemarr Parker also pitched in as an instructor.
Lawndale derailed Fresno San Joaquin Memorial's run toward a 2018 state championship, beating the Panthers 20-12 in the state title game. It w…
You have free articles remaining.
Young players from all over the Central Coast participated in the camp, including Anthony Vegas, a 10-year-old from Lompoc who attends Manzanita Charter School in Vandenberg Village.
"I'm having a lot of fun," Vegas said. "My favorite part is when we do the drill where we run around the chairs and chase the people down with the ball and try to defend them.
"Basketball is my favorite sport ever. I play a lot, I think this is my third or fourth year playing."
Vegas says his favorite player is, of course, Steph Curry, of the Golden State Warriors. And like Curry, Vegas enjoys shooting and dribbling more than anything else on the court.
The campers all wore T-shirts emblazoned with the motto 'Fully Focused' on the front. Fermin says that slogan started with his Sixth Man AAU club team, which won the prestigious Las Vegas Fab 48 title in 2017. 
Youngsters scurried about the Santa Maria YMCA outdoor arena soccer complex on a warm Saturday morning during another session of the YMCA's yo…
"We stress that here a lot at Hancock," Fermin said of the phrase. "The last three years we've been preaching a daily focus. 'Win today, be focused today and allow yourself to not worry about what's going to happen in the future. Worry about what's in front of you today.'"
Fermin says the Hancock players aren't the only ones who work on their coaching craft at these camps. Fermin himself learns from leading his college-aged players while also working with youth players at the same time.
"I think it's all learning for me," Fermin, a native of the Bronx in New York, said. "I want to make sure I deliver my message as much as possible to every kid at every age group. To allow everybody to understand and communicate with each other. I think that's the most important thing in this world: Relationship building, talking to each other and growing from each other.
"You can learn from a young kid as much as you can learn from an older gentleman or woman. We're all here to help each other out. The community base should be more engaged with each other."
080519 Hancock basketball camp 04.jpg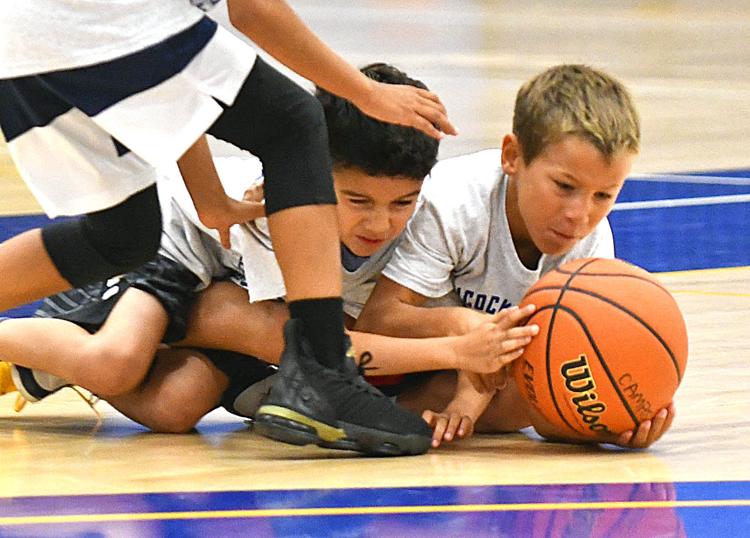 080519 Hancock basketball camp 05.jpg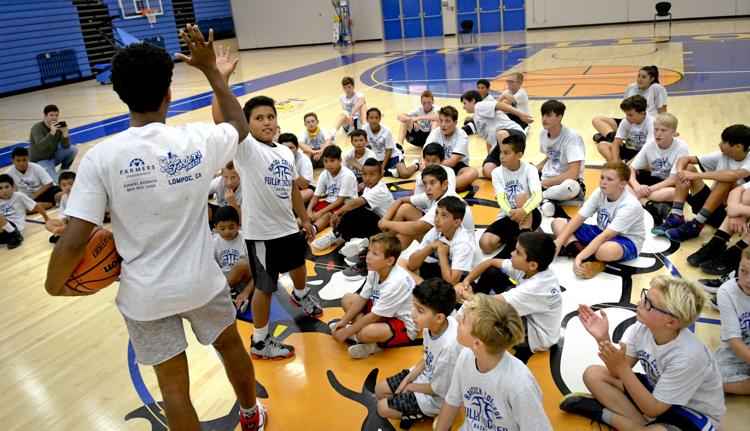 080519 Hancock basketball camp 01.jpg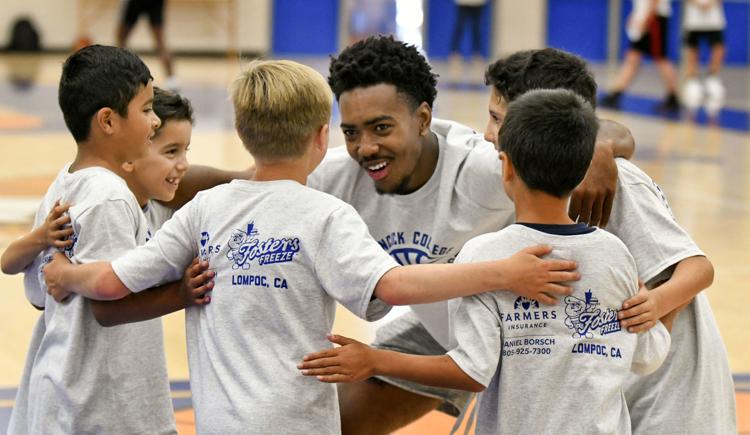 080519 Hancock basketball camp 02.jpg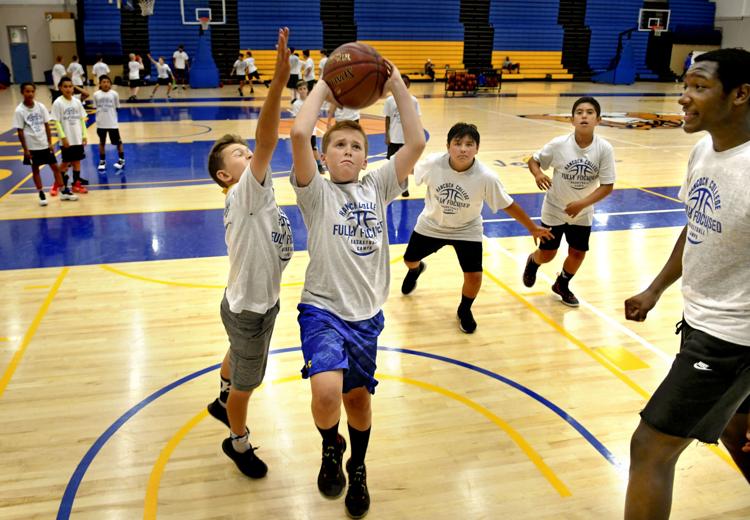 080519 Hancock basketball camp 03.jpg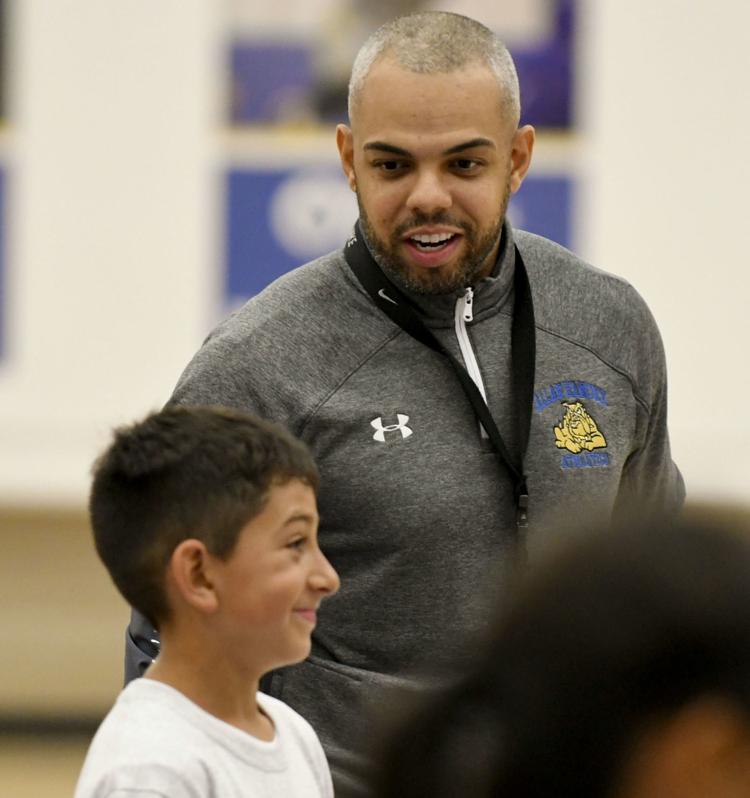 080519 Hancock basketball camp 06.jpg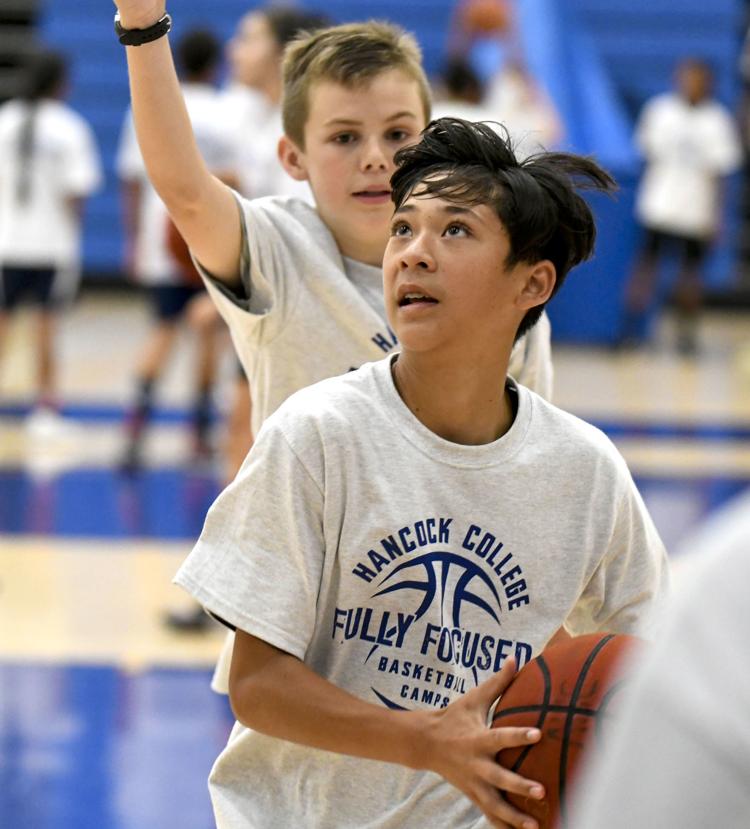 080519 Hancock basketball camp 07.jpg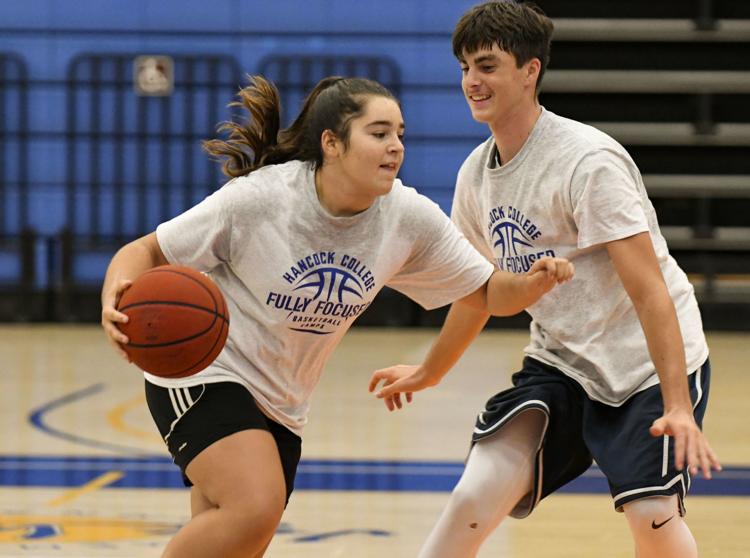 080519 Hancock basketball camp 08.jpg