Portland Trail Blazers (18-25, 10th in the Western Conference) vs. Oklahoma City Thunder (23-19, seventh in the Western Conference)
Philadelphia 76ers (27-16, sixth in the Eastern Conference) vs. New York Knicks (11-31, 14th in the Eastern Conference)
Indiana Pacers (27-15, fifth in the Eastern Conference) vs. Denver Nuggets (29-12, second in the Western Conference)
Toronto Raptors (27-14, fourth in the Eastern Conference) vs. Minnesota Timberwolves (15-26, 13th in the Western Conference)
Cleveland Cavaliers (12-30, 13th in the Eastern Conference) vs. Chicago Bulls (15-28, 10th in the Eastern Conference)
Miami Heat (29-12, second in the Eastern Conference) vs. San Antonio Spurs (17-23, ninth in the Western Conference)
Detroit Pistons (15-27, ninth in the Eastern Conference) vs. Atlanta Hawks (10-32, 15th in the Eastern Conference)
DALLAS (AP) — Luka Doncic's pursuit of Jason Kidd's triple-double record in Dallas will have to wait. This night was about the 20-year-old sen…
PHILADELPHIA (AP) — Furkan Korkmaz asked the Philadelphia 76ers 14 months ago to trade him somewhere he could play amid frequent shuttles back…
SAN ANTONIO (AP) — Vince Carter knows how difficult it is to win in San Antonio because he has experienced it for 22 seasons.
MEMPHIS, Tenn. (AP) — The Memphis Grizzlies kept the NBA's longest winning streak alive with a fourth-quarter burst and defensive stops in the…
OKLAHOMA CITY (AP) — Kendrick Nunn continues to make good things happen for the Miami Heat.
INDIANAPOLIS (AP) — Indiana Pacers guard Malcolm Brogdon just wanted one more chance to make things right.
TORONTO (AP) — Feeling fresh after a lengthy injury layoff, Marc Gasol helped the Toronto Raptors pile up the points Friday night.
DALLAS (AP) — Portland Trail Blazers guard CJ McCollum sprained his left ankle in the first half at Dallas on Friday and was ruled out for the…
A look at the upcoming week around the Atlantic Coast Conference:
MIAMI (AP) — The NBA no longer expects the league's board of governors to vote in April on whether to make significant changes to the league's…
NEW YORK (AP) — New York Knicks rookie RJ Barrett will miss at least a week with a sprained right ankle.
ESPN has gone through many pairings and approaches trying to build a pregame show during its 18 seasons broadcasting the NBA. This time it's u…
OKLAHOMA CITY (AP) — Thunder center Steven Adams will miss Friday's game against the Miami Heat.


Miracle-Ear Hearing Aid Center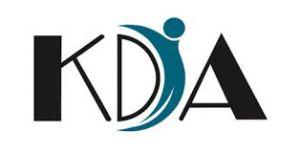 MIAMI (AP) — The Miami Heat say Justise Winslow will miss at least two more weeks while recovering from a back injury.
INDIANAPOLIS (AP) — Karl-Anthony Towns is in the starting lineup for the Minnesota Timberwolves on Friday at Indiana after missing 15 games wi…
DENVER (AP) — Michael Porter Jr. often reminded himself to remain patient as the Denver Nuggets gradually eased him back onto the court.
NEW YORK (AP) — Milwaukee's Giannis Antetokounmpo, Boston's Jayson Tatum and Dallas' Luka Doncic are seeing their jerseys sell more briskly th…
MURFREESBORO, Tenn. (AP) — A grand jury has brought charges in a sex trafficking case against former NBA player and one-time University of Ala…
Milwaukee Bucks (37-6, first in the Eastern Conference) vs. Brooklyn Nets (18-22, eighth in the Eastern Conference)
Phoenix Suns (17-24, 11th in the Western Conference) vs. Boston Celtics (27-13, third in the Eastern Conference)