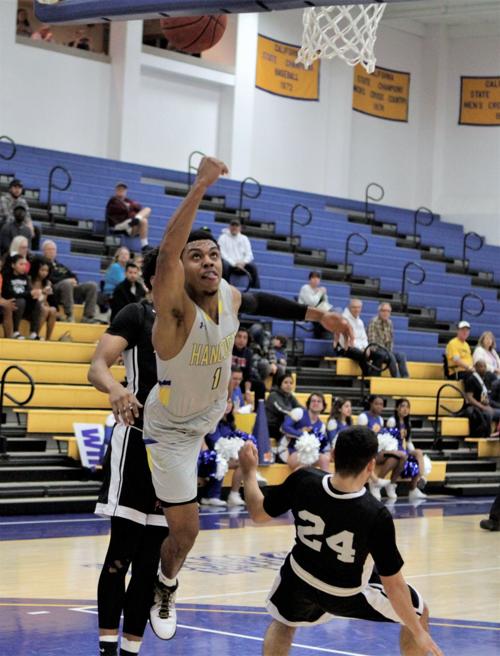 After dropping its first two conference games, the Hancock College men's basketball team has won seven of its last eight.
You have free articles remaining.
The Bulldogs (20-6, 7-3) beat Cuesta (10-15, 4-5) 78-65 in a Western State Conference North Division game at Hancock's Joe White Memorial Gymnasium Wednesday night.
Kyle Harding dropped in 21 points for the Bulldogs, Xavier Cooper scored 11 and Bryce Craver snared 10 rebounds.
Jacques Safra scored a game high 27 points for the Cougars. Lojoong Andarea Ladu put in 13 points and snared 11 rebounds.