Russell Westbrook of the Houston Rockets said Monday that he has tested positive for coronavirus, and that he plans to eventually join his tea…
LOS ANGELES (AP) — Rajon Rondo broke his right thumb in practice with the Los Angeles Lakers in Florida.
"Given the CCCAA's decision, the Allan Hancock College athletic department will plan for an extremely busy spring season," athletic director K…
Practice facilities in the NBA have been open for a couple of months, with one major element missing from them.
For all of his success, Nerelli was inducted into the CIF Southern Section Hall of Fame in 2014 and then the Northern Santa Barbara County Hal…
MILWAUKEE — The Milwaukee Bucks and Los Angeles Lakers have all but guaranteed themselves the top two playoff seeds and face a balancing act w…
To the teams in the NBA, this championship might be the toughest one ever claimed. It'll come after more than three months of living in a quas…
LOS ANGELES (AP) — Los Angeles Clippers coach Doc Rivers says Lou Williams is expected to join the team for the NBA's restart in Florida.
LOS ANGELES (AP) — J.R. Smith has joined LeBron James and the Los Angeles Lakers for their championship push.
The deals are done. The NBA is coming back. The season will resume on July 30 at Disney's ESPN Wide World of Sports complex in Florida.
Acknowledging that no option would have been risk-free during a pandemic, NBA Commissioner Adam Silver said Friday that the concern shared by …
Vince Carter made his retirement official on Thursday, announcing on his podcast that his 22-year NBA career has come to an end.
NEW YORK (AP) — The NBA and the National Basketball Players Association said Wednesday that dealing with racial matters will be a shared goal …
LOS ANGELES — The Los Angeles Lakers will be without at least one key player when the NBA season resumes in Florida next month.
The Hancock women's basketball team carried six players most of the season. The Bulldogs still made it to the California Community College Ath…
It's been three months and a few days since Adam Silver pulled the plug on NBA games, the first domino in a long row of events to fall to the …
The pilot of the helicopter that crashed in thick fog, killing Kobe Bryant and seven other passengers, reported he was climbing when he actual…
The WNBA on Monday announced plans to play a reduced season, with a 22-game schedule that would begin in late July without fans in attendance …
Xavier Cooper will follow in the footsteps of former fellow Hancock College basketball players Shane Carney and Matt Willkomm and play his nex…
After taking a medical grey-shirt for the 2016-17 season after an automobile accident, Carney led the Bulldogs to the 2018 state tournament. T…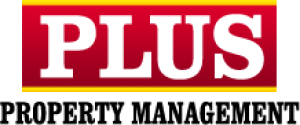 Plus Property Management Santa Maria
As us ordinary folks worry about paying the rent or the mortgage while seeing friends, family members or coworkers laid off or furloughed, of …
Searcy, a Fresno native, signed with Fresno Pacific, a Division II school.Harding, from Long Island, New York, signed with Fresno State, a mem…
The Kiwanis games annually pit senior All-Stars from San Luis Obispo County (the North All-Stars) against those from Northern Santa Barbara Co…
To give Gudeman's achievement the recognition it deserved, Hancock athletic director Kim Ensing hosted a signing ceremony via Zoom, the now po…
Led by sophomore guard Shane Carney (17.3 points a game after taking a medical redshirt the previous season as he was recovering after having …
Three Hancock College athletes signed recently with four-year schools.
If the NBA ever resumes this season, it will be operating in an unprecedented time crunch. That has led to wide-ranging ideas about how it can…