The Los Angeles Clippers are getting together for workouts while the NBA season is suspended — via video conference calls. Up to 10 players at…
The James household has a new personal trainer. His name is LeBron. He trains his wife, Savannah. He trains his son, Bronny, who also shoots w…
All three have discussed the possibility of essentially quarantining their players in cities for long periods to play games in a safe environment.
Kobe Bryant's resume has yet another entry to validate his greatness: He's now, officially, a Hall of Famer. And he's got plenty of elite comp…
WNBA Commissioner Cathy Engelbert said in a statement Friday the league will "use this time to conduct scenario-planning regarding new start d…
MIAMI (AP) — Orlando's Steve Clifford figures he's like every other NBA coach right now: Wake up, go to whatever now serves as the office, stu…
COLUMBUS, Ohio (AP) — Ohio State star Kaleb Wesson plans to enter the NBA draft.
TEMPE, Ariz. (AP) — Arizona State junior big man Romello White is joining teammate Remy Martin in declaring for the NBA draft.
The NBA playoffs on cruise ships?
SEATTLE (AP) — Washington freshman Isaiah Stewart declared for the NBA draft Wednesday after becoming a bright spot in an otherwise disappoint…
MILWAUKEE (AP) — The NBA-leading Milwaukee Bucks remain confident the coronavirus pandemic won't put a permanent halt to the season and that t…
NEW YORK (AP) — With so much uncertainty around the NBA season, Brooklyn Nets general manager Sean Marks is no longer ruling out Kevin Durant …
If the NBA ever resumes this season, it will be operating in an unprecedented time crunch. That has led to wide-ranging ideas about how it can…
PHILADELPHIA - There was nothing particularly surprising last week when Josh Harris and David Blitzer, the majority owners of the 76ers and Ne…
NEW YORK (AP) — Kevin Durant and Trae Young will lead a 16-player field of NBA players in an NBA 2K20 tournament airing on ESPN.
The documentary looking at Michael Jordan's last championship season with the Chicago Bulls is set for release nearly two months sooner than e…

Fusion Colors Auto Body Repair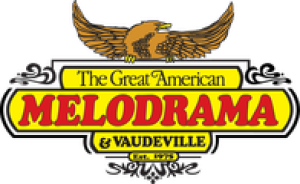 The Great American Melodrama & Vaudeville
COLUMBIA, Mo. (AP) — Missouri sophomore Xavier Pinson and juniors Mitchell Smith and Jeremiah Tilmon announced Tuesday that they would enter t…
MIAMI (AP) — Goran Dragic of the Miami Heat said Tuesday that he is prepared to forgo his annual offseason move back to his native Slovenia if…
TUCSON, Ariz. (AP) — Zeke Nnaji has declared for the NBA draft after one productive season at Arizona.
Knowing when the rescheduled Tokyo Olympics will be solves one problem for USA Basketball.
As Major League Baseball and the players' union contemplate various ways to create a schedule for whenever the coronavirus pandemic subsides, …