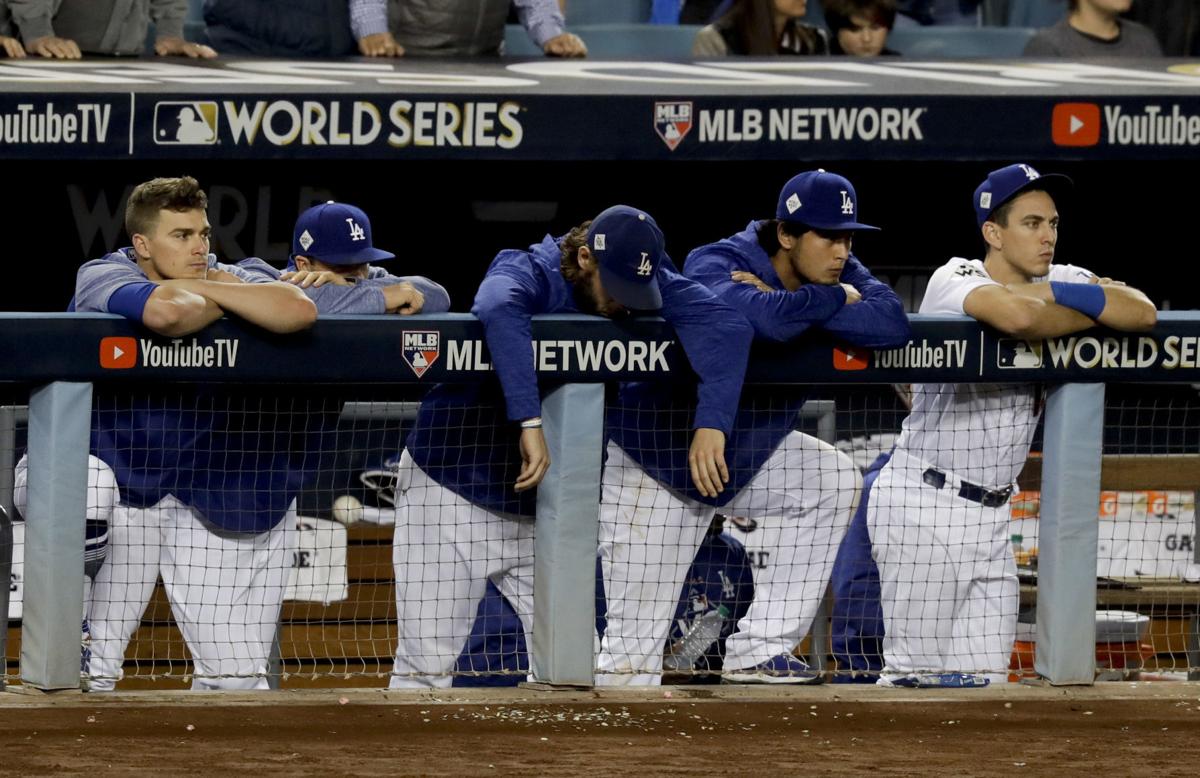 AJ Hinch won't be managing in the big leagues any time soon, if at all. Alex Cora will soon join him in the unemployment line, and it's hard to believe anyone will ever give him another job that involves being a leader of men.
The punishments — technically Cora's is still to come — fit the crime, and for that baseball commissioner Rob Manfred deserves a pat on the back. Give another one to Astros owner Jim Crane, who did his part to clean up an increasingly smelly mess in Houston by immediately firing both his manager and general manager.
But that doesn't bring real justice. It can't.
Not to the Los Angeles Dodgers, who are now at 32 years and counting without a World Series title
Not to Clayton Kershaw, whose postseason failings were magnified in game 5 at Minute Maid Park when the Dodgers ace was raked for six runs and didn't make it out of the fifth inning.
And certainly not to Yu Darvish, whose reputation — and nearly his career — got trashed when he was routed by the Astros in two games of the 2017 World Series.
Yes, the official record shows the Houston Astros are still your 2017 World Series champions and that's not going to change regardless of the outcry from Southern California.
But does anyone really believe it?
Watch the second inning of Game 3 once again and then decide. That's when Darvish was touched up for four runs and the Astros took a 2-1 lead in the series.
It was almost as if the hitters knew what was coming — which, of course, they did.
If you're still not convinced, Game 5 should be evidence enough. Like Game 3 it took place at Minute Maid Park, where the cameras were rolling, the dugout trash can was booming and the Astros bats were blazing.
All with arguably the best pitcher in baseball since the turn of the century on the mound for the Dodgers. Kershaw didn't make it out of the fifth inning, surrendering six runs in a wild game that saw the Dodgers score a dozen times — and still lose.
Kershaw, Darvish and the rest of the Dodgers were called chokers. Manager Dave Roberts was taken to task on social media for not handling his pitchers properly.
You have free articles remaining.
It turns out what really happened is the Astros cheated. Cora, their bench coach at the time, concocted a scheme to steal signs that made an already good team even better.
To make matters worse, they celebrated on the field at Dodger Stadium like they had earned every moment of it.
The bitter taste still lingers for both Dodger fans and players.
``We were close, but we did it the right way,'' National League MVP Cody Bellinger told ESPN before the results of MLB's investigation were released.
It didn't help that the Dodgers would make the World Series the next year, too, only to see the visiting team celebrating a championship once again at Dodger Stadium. And who was the manager jumping up and down with his players and spraying champagne with his players for the second year in a row at Chavez Ravine?
That would be Cora, who at least for the moment is still the manager of the Red Sox. Manfred didn't discipline him Monday but only because MLB is still investigating to see if Cora cheated in Boston as much as he did in Houston.
And cheat he did as the bench coach of the Astros, setting up the system that fed sign sequences to a monitor near the dugout. Manfred's investigation put Cora at the center of it all, and the guess is he will eventually be kicked out of baseball, never to return.
So now the Astros will go down in baseball infamy for being cheaters on a level never seen before. They're not quite the Black Sox of 1919 but the damage they've done to the sport is not insignificant.
Their reputation is in tatters, the feel good story of a city recovering from Hurricane Harvey obliterated. There's an asterisk attached to their championship, and no way for their fans to feel good about anything from the 2017 season.
There's also no way to make things right for the Dodgers, who were the real victims in all this. Baseball isn't about to vacate a title from three years back, and you can't claim a championship you didn't win on the field anyway, even if you were cheated.
In the end, the Dodgers never got to hold the World Series trophy. They sat and shed tears in their clubhouse after Game 7 instead of celebrating with 55,000 faithful fans.
There's one other thing they missed out on, as Darvish — who was pretty much run out of town by angry Dodger fans after the series — reminded everyone on Twitter after the news broke.
``If the Dodgers are planning a 2017 World Series parade, I would love to join!'' Darvish tweeted. ``So if that is in the works, can someone make a Yu Garbage Jersey for me?''
2019: San Francisco Giants vs Los Angeles Dodgers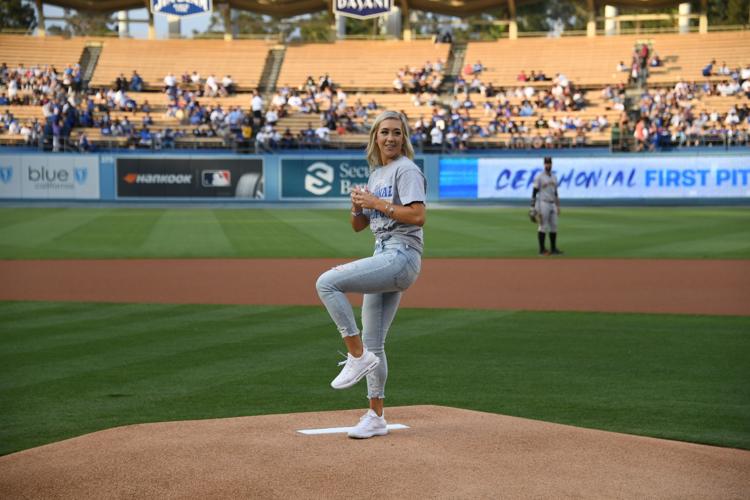 2019: San Francisco Giants vs Los Angeles Dodgers
2019: San Francisco Giants vs Los Angeles Dodgers
2019: San Francisco Giants vs Los Angeles Dodgers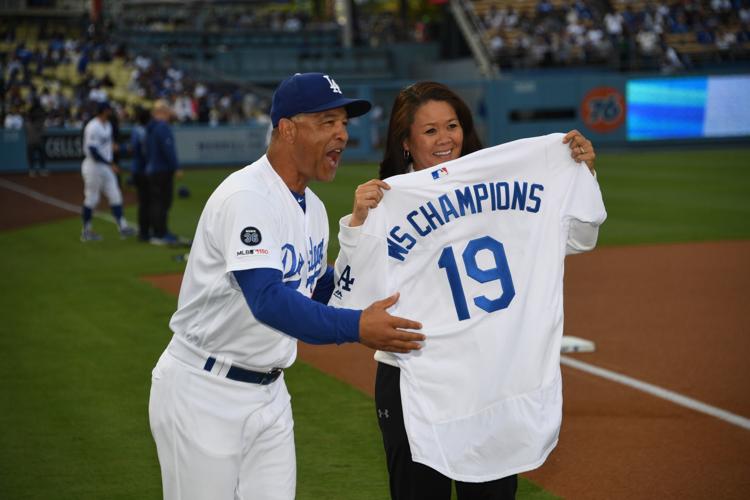 2019: San Francisco Giants vs Los Angeles Dodgers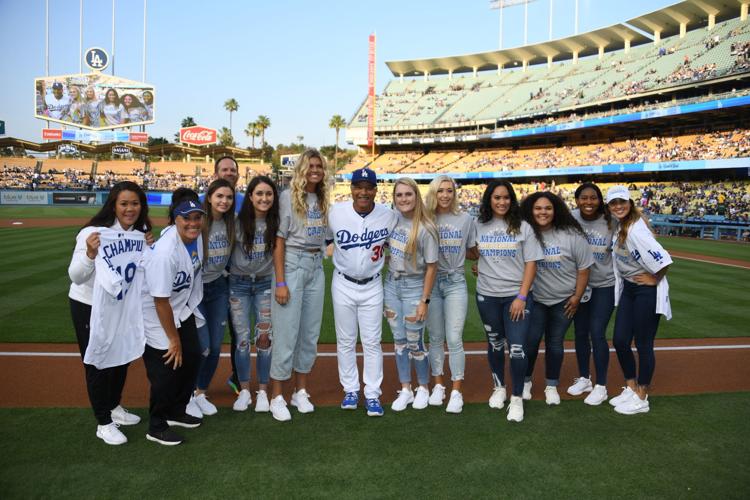 2019: San Francisco Giants vs Los Angeles Dodgers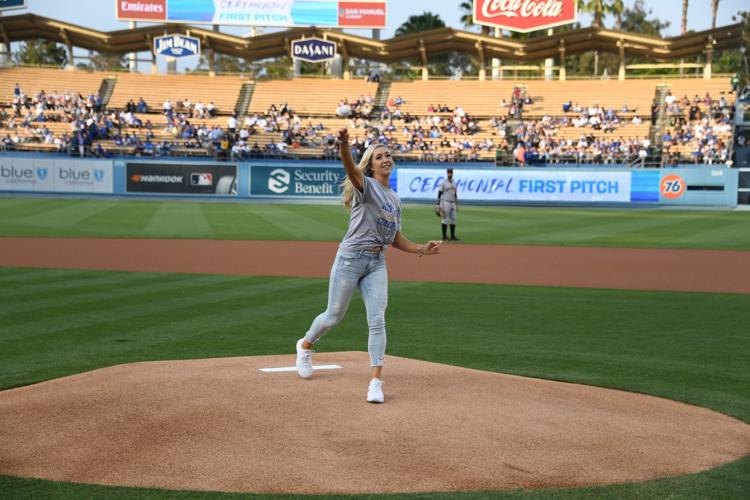 2019: San Francisco Giants vs Los Angeles Dodgers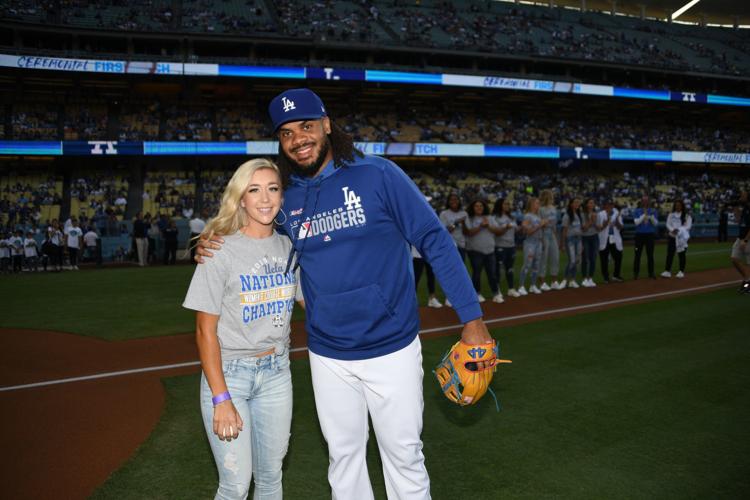 Dodgers World Series History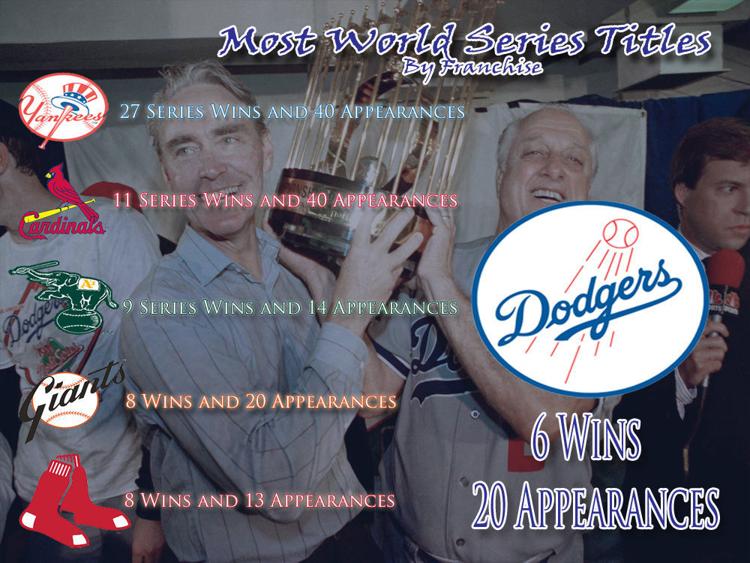 Dodgers long and storied hiistory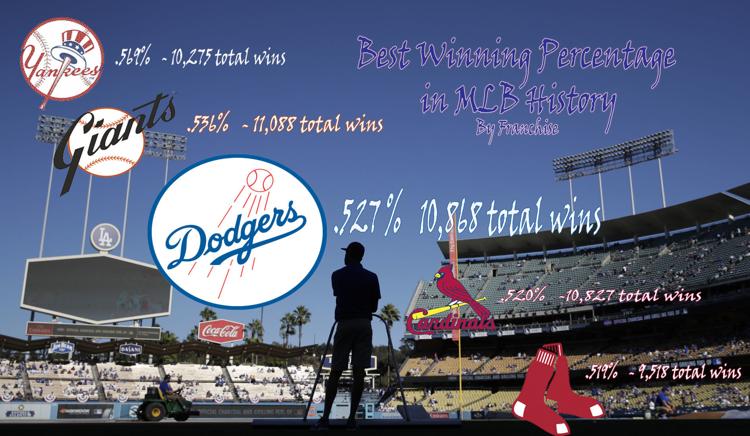 Brooklyn Dodgers Hall of Famers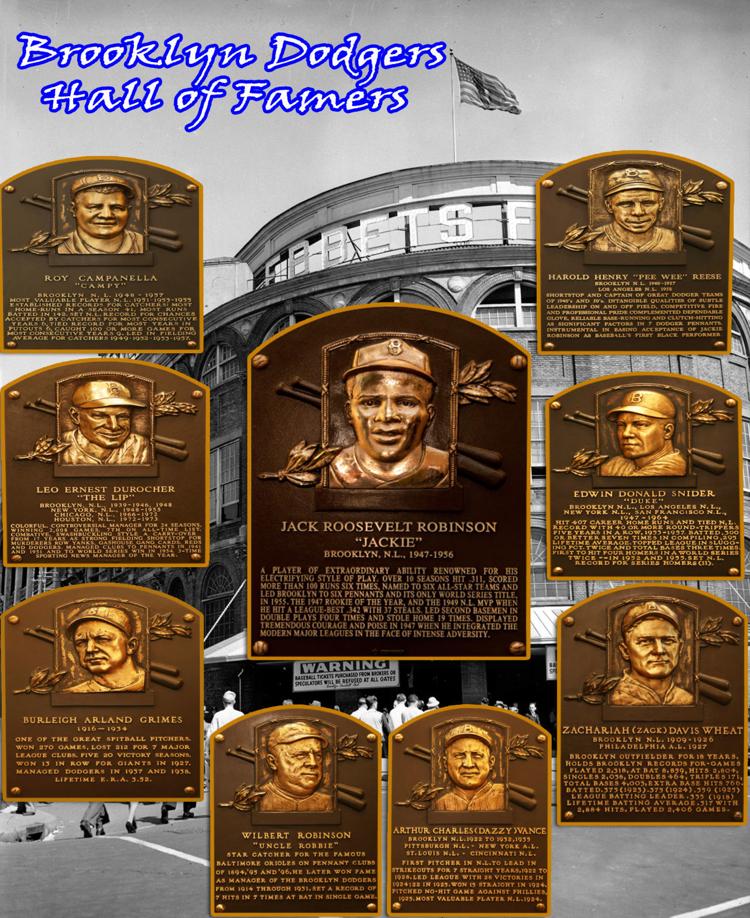 Los Angeles Dodgers Hall of Famers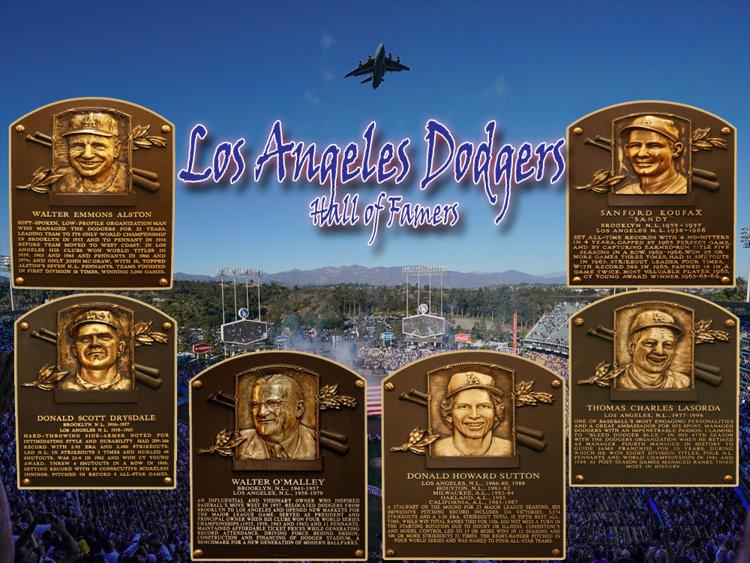 Jackie Robinson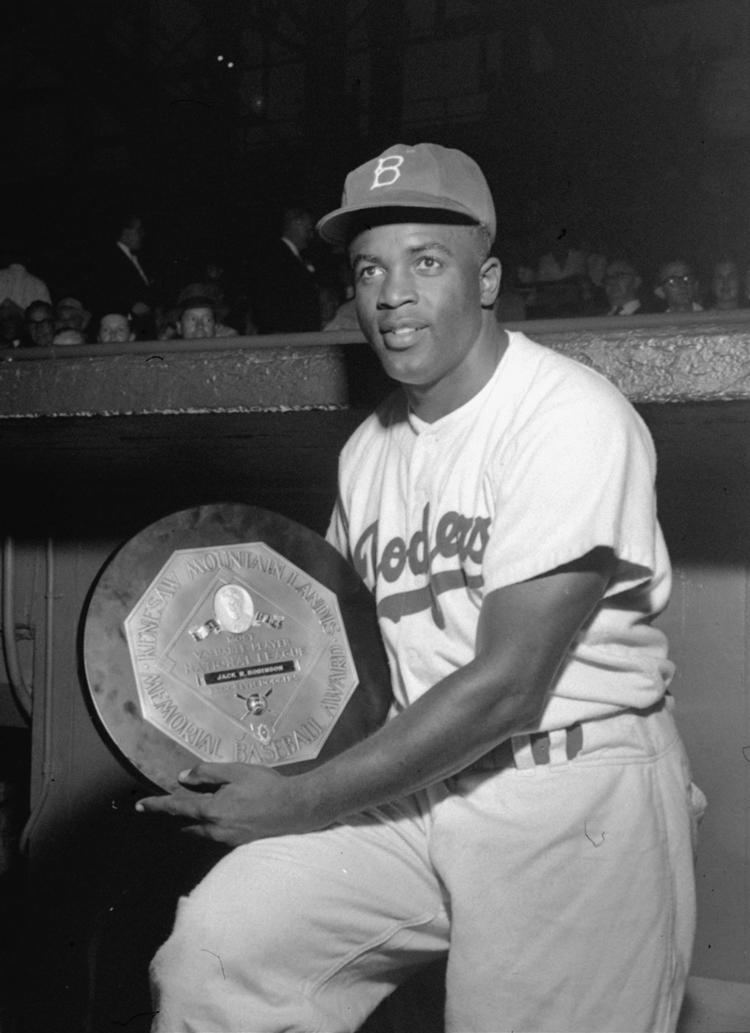 Dave Bancroft brings us back to Brooklyn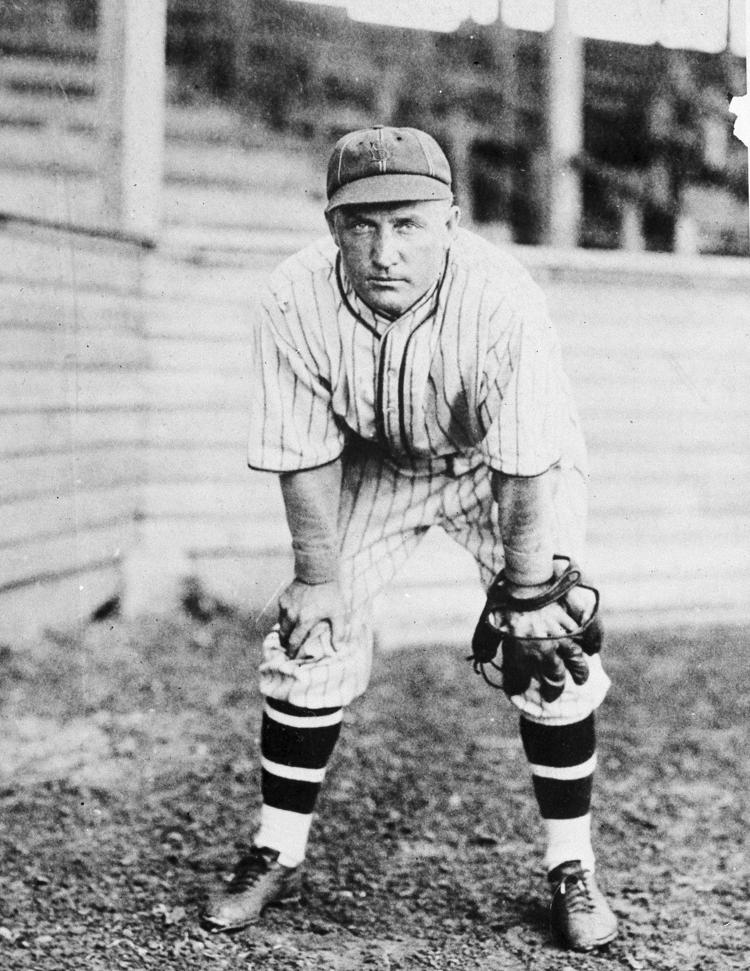 Charles Dazzy Vance, Charles Vance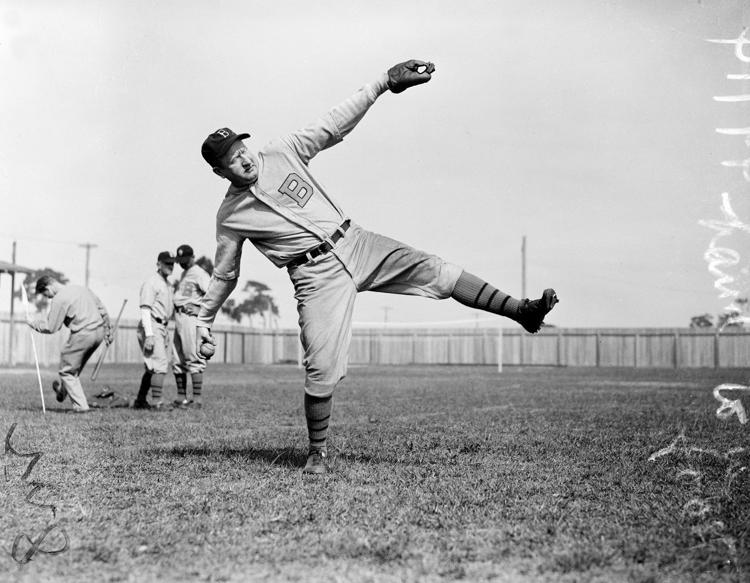 Max Carey, Jake Flowers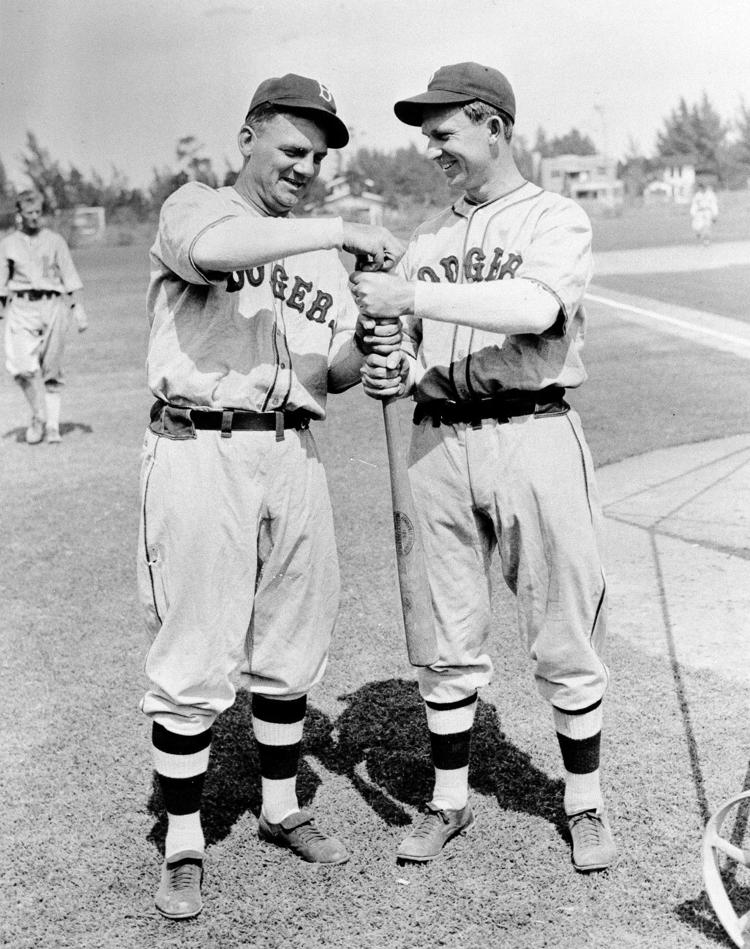 Giants and Dodgers at the Polo Grounds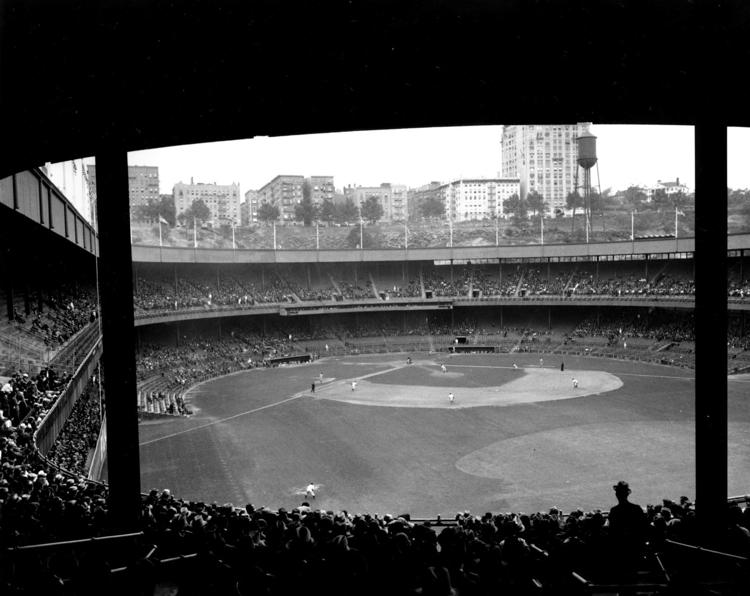 Mildred 'Babe' Didrikson pitches against the Dodgers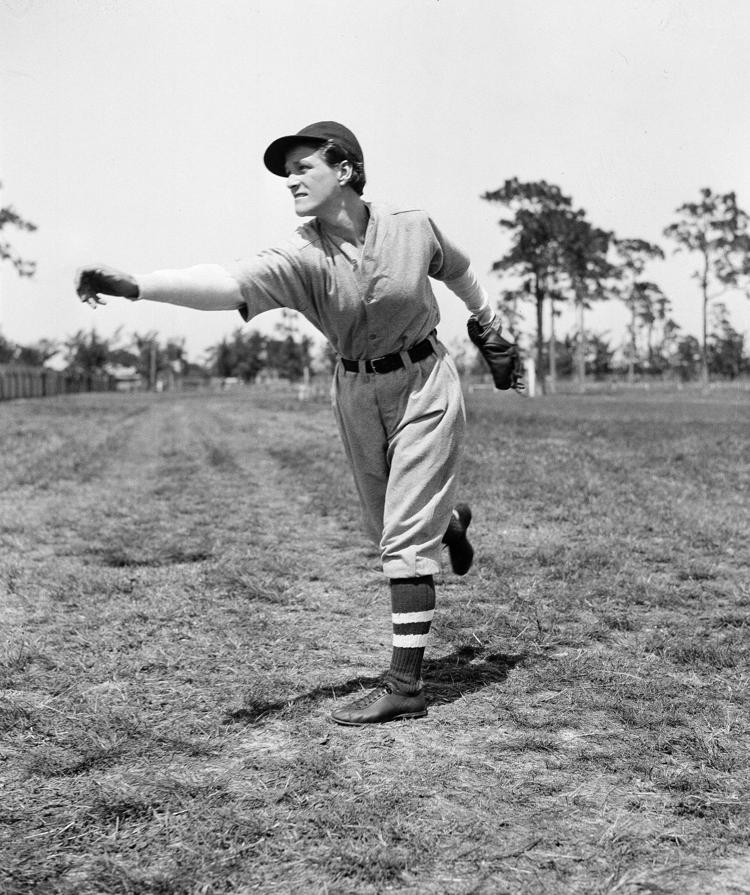 Frenchy Bordagaray keeps it clean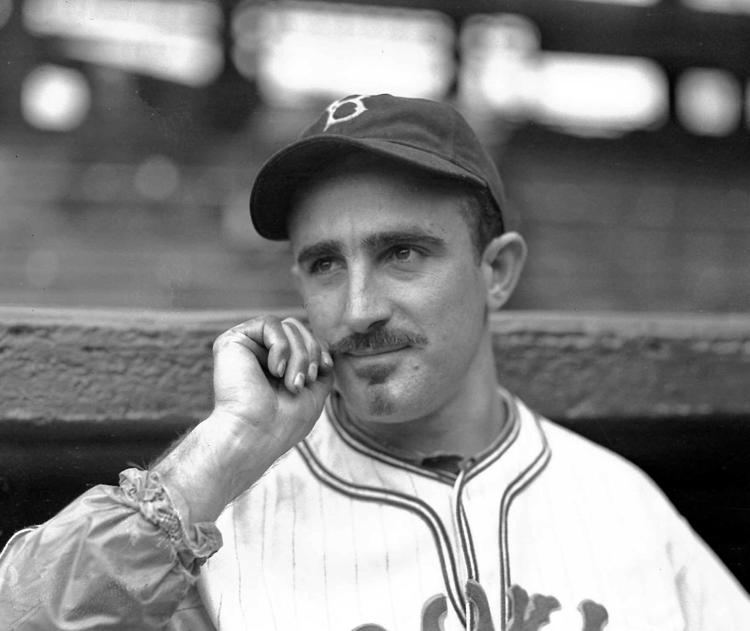 Brooklyn Dodgers Leo Durocher hits in 1938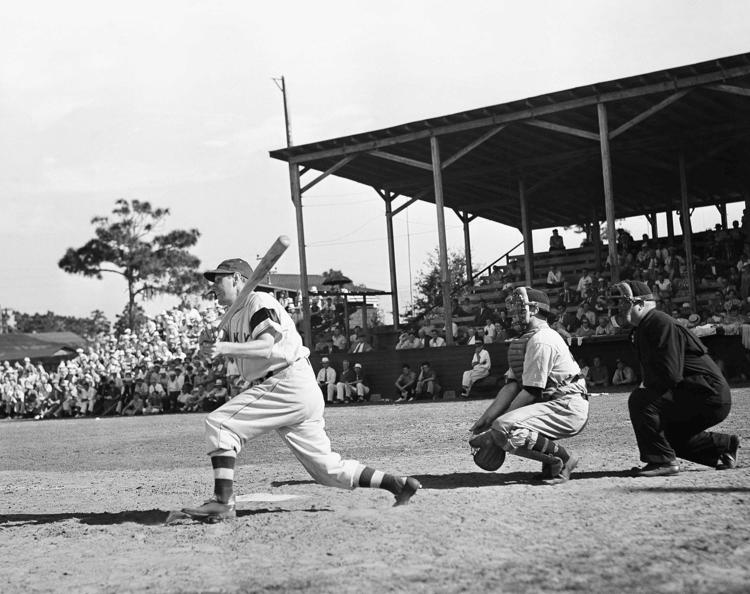 Johnny VanDer Meer throws a no hitter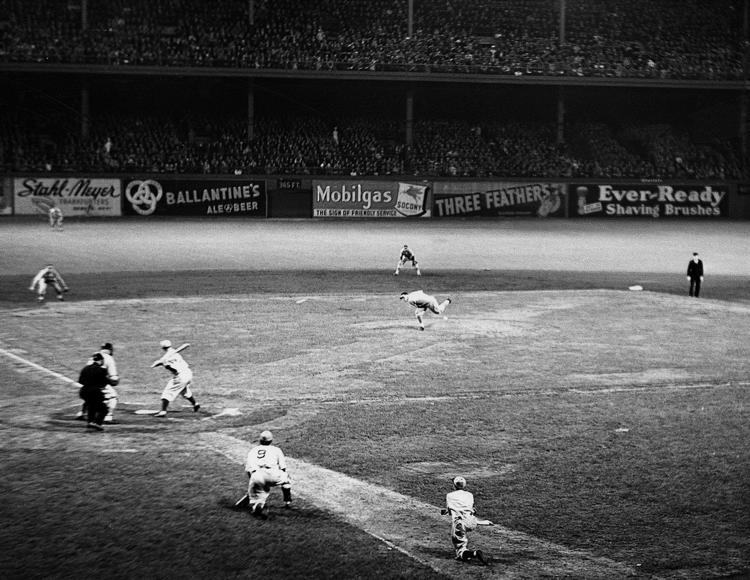 The Babe was a Dodger?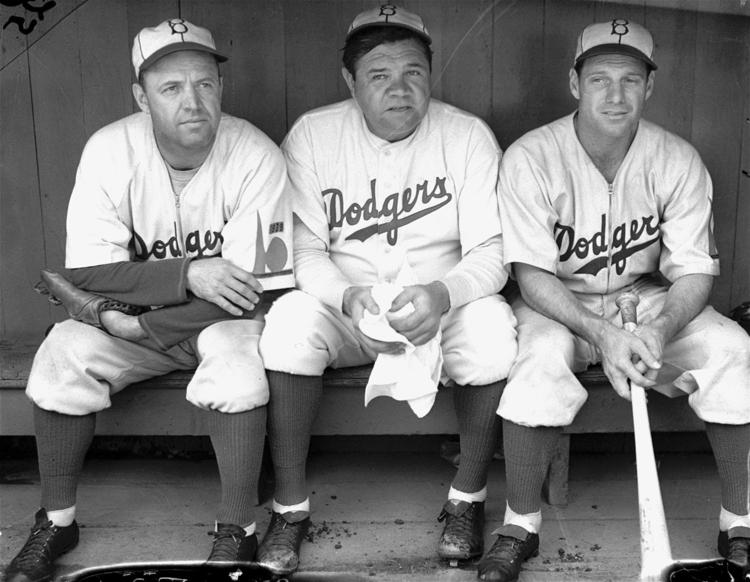 Spring Training in 1939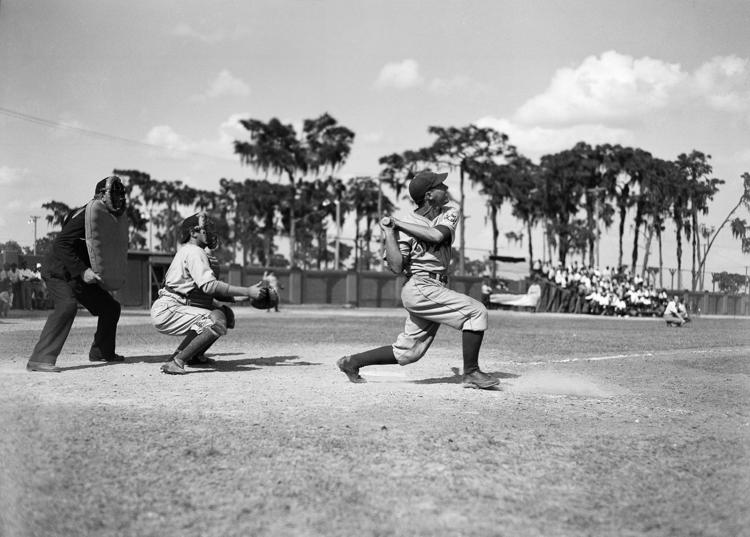 PeeWee Reese slides into third
Brooklyn's 1941 infield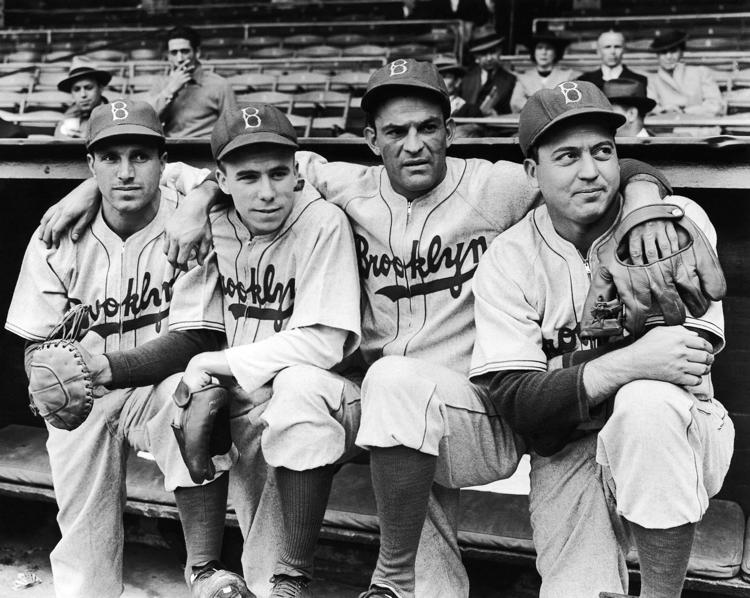 Yankees and Dodgers world series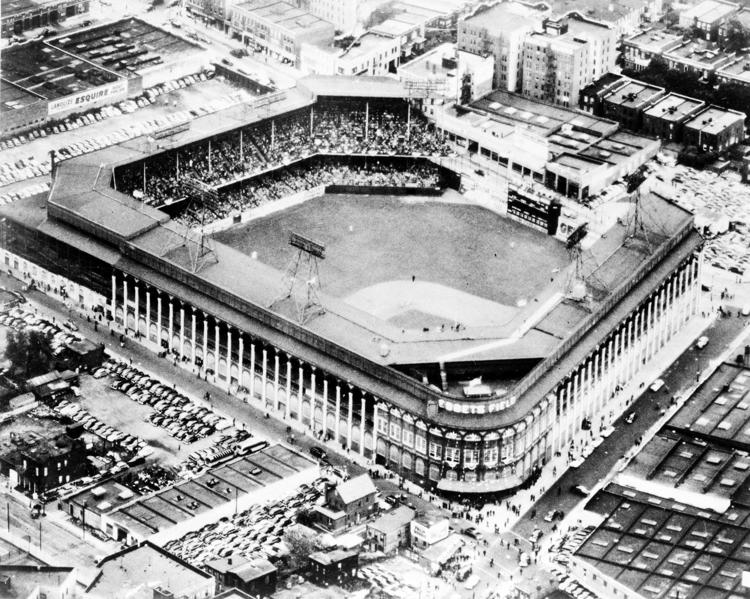 Brooklyn's Clyde Sukeforth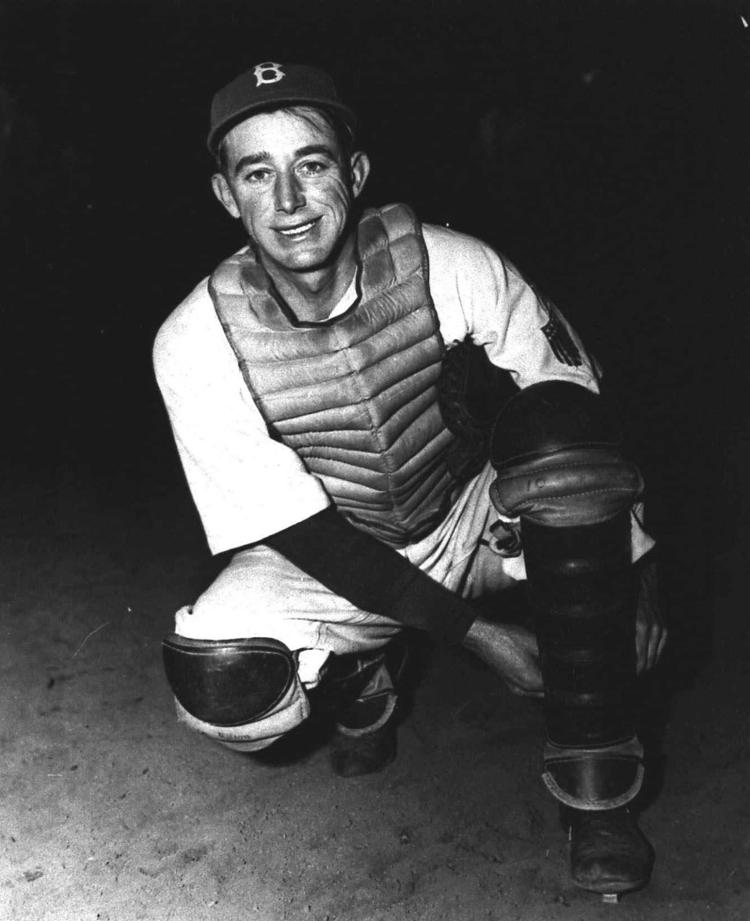 Sinatra loves Brooklyn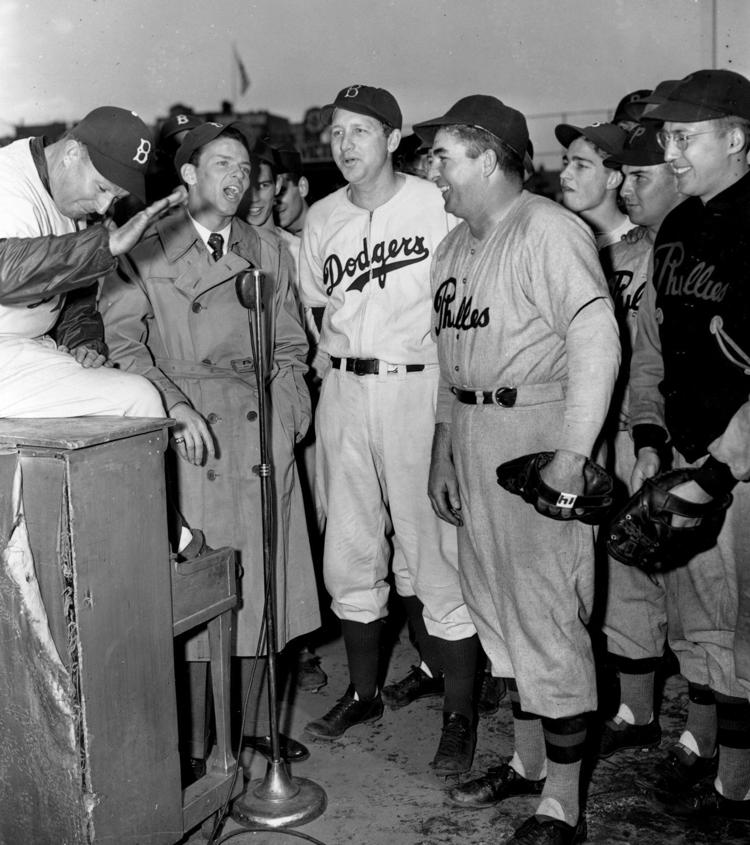 Jackie Robinson signs with Montreal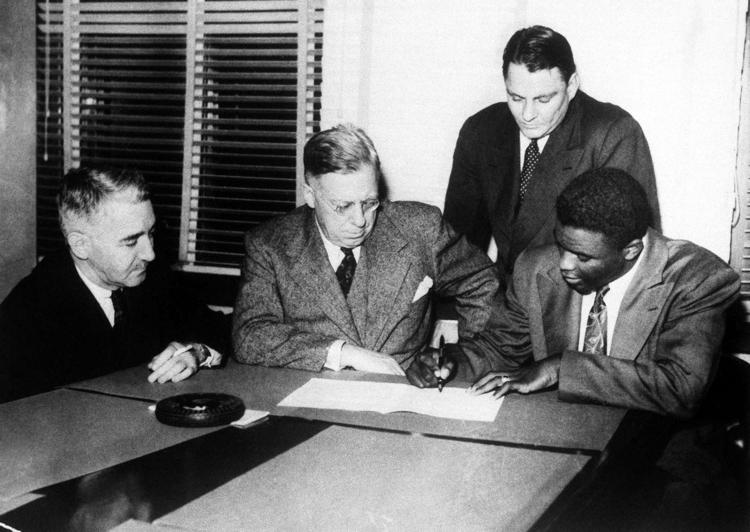 Dodgers win the battle, lose the War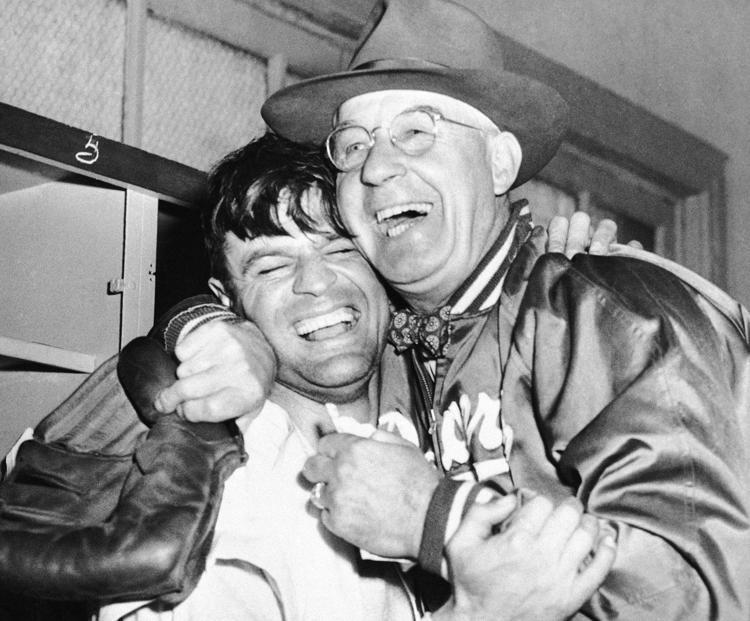 Jackie Robinson in the DR for Spring Training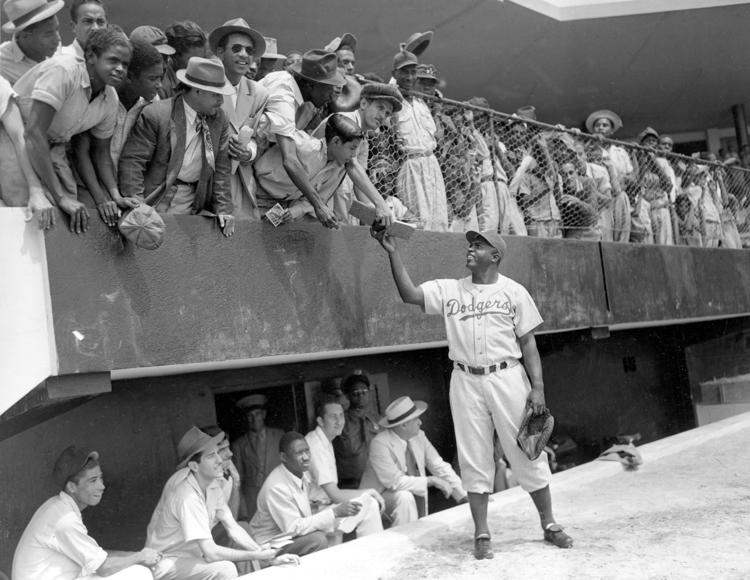 Robinson slides into home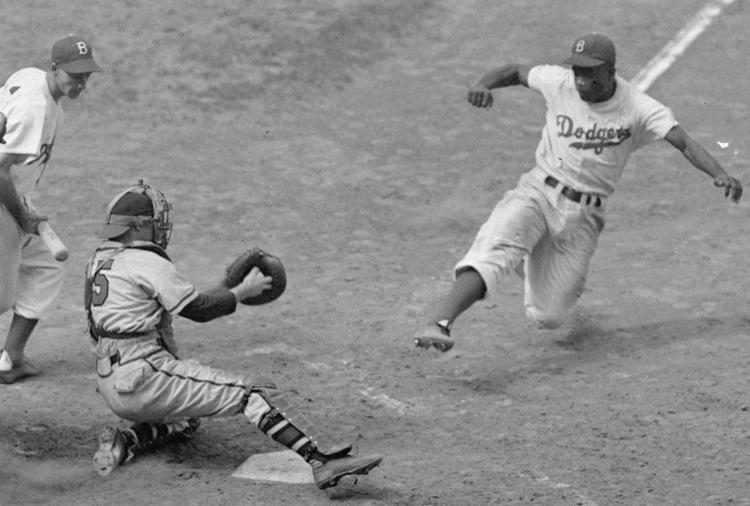 Billy Cox goes into the stands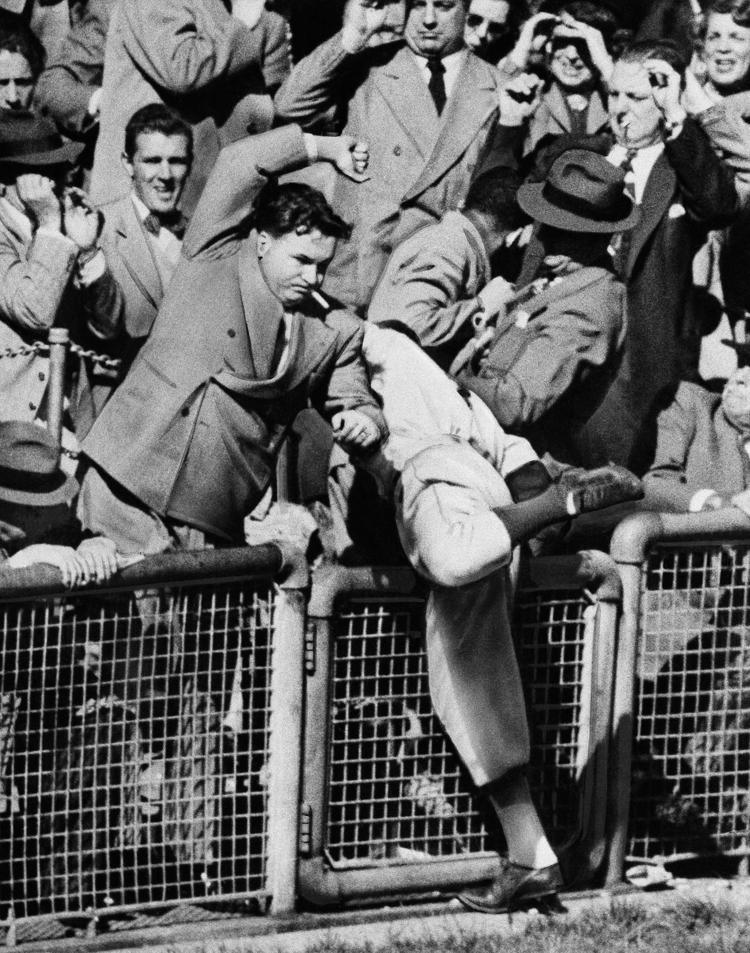 Robinson sent to the showers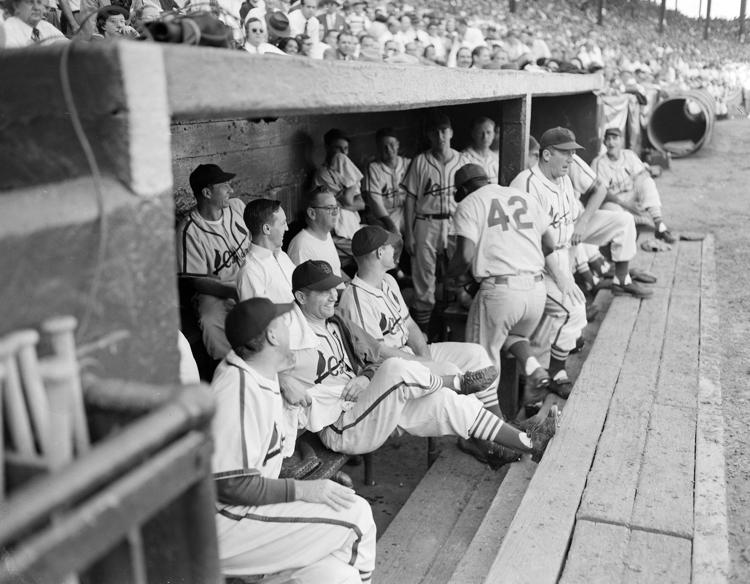 Ebbets Field in 1949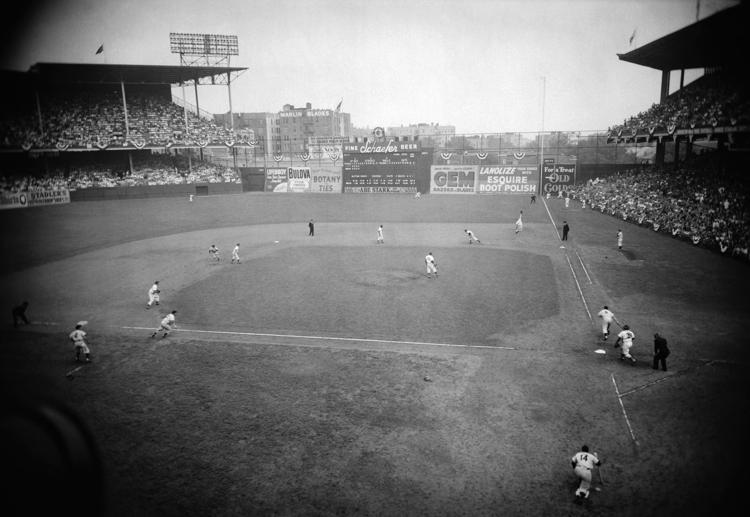 Roy Campanella in hospital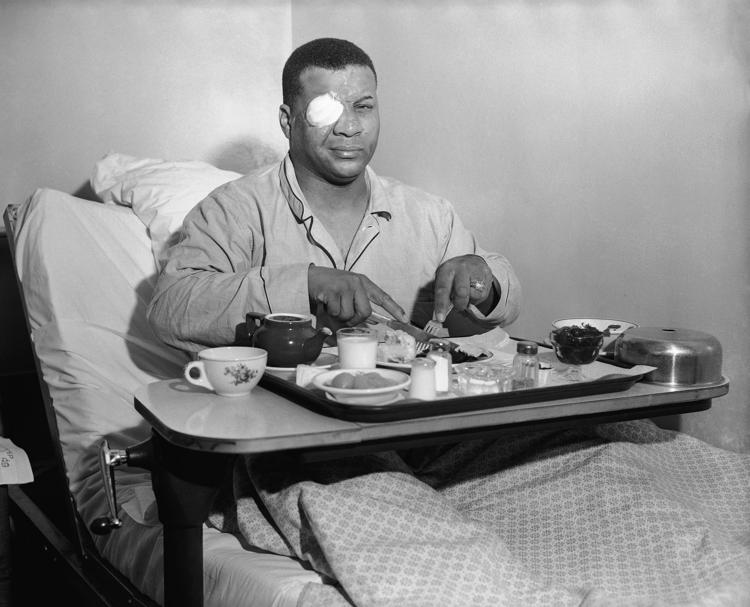 Don Newcombe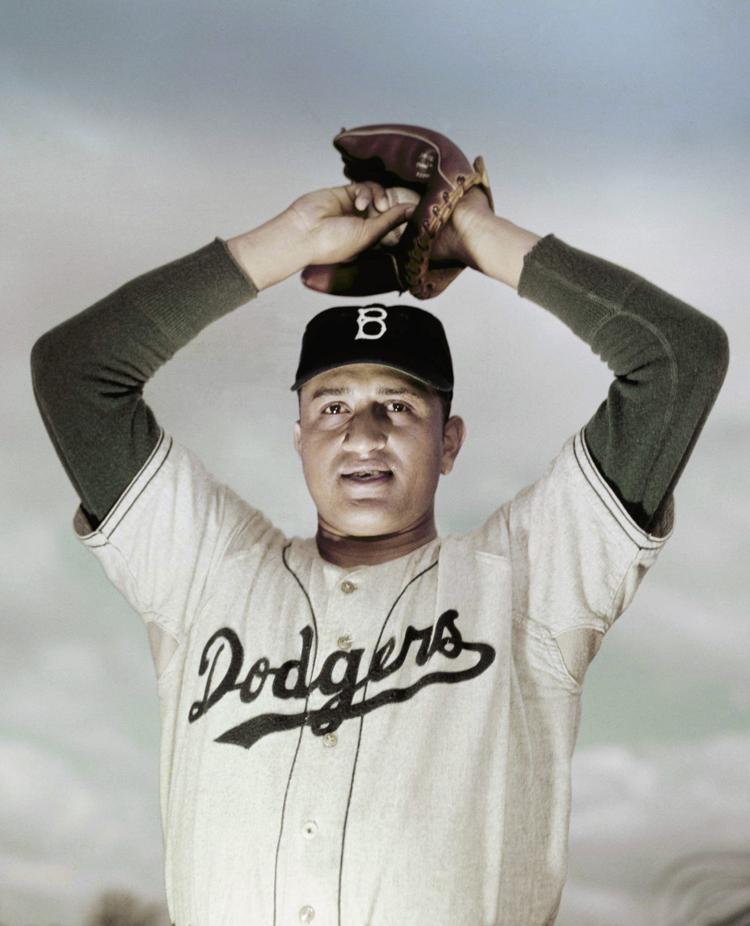 NY Giants Brooklyn Dodgers Playoffs 1951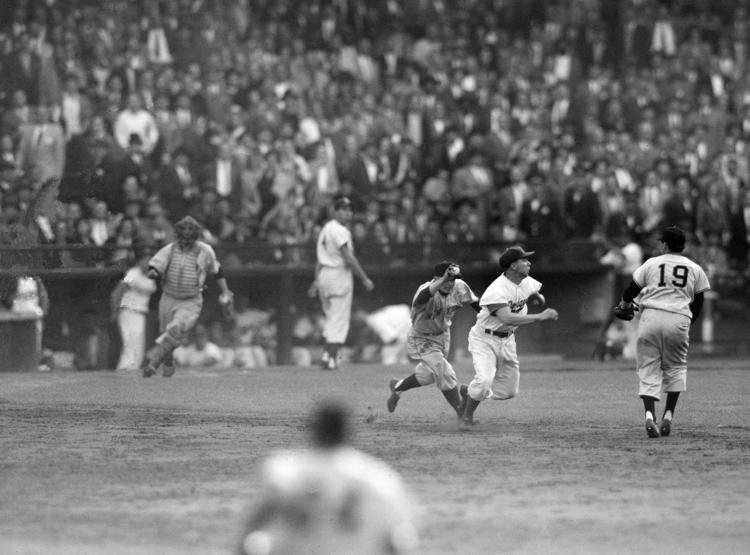 Dodgers players in 1952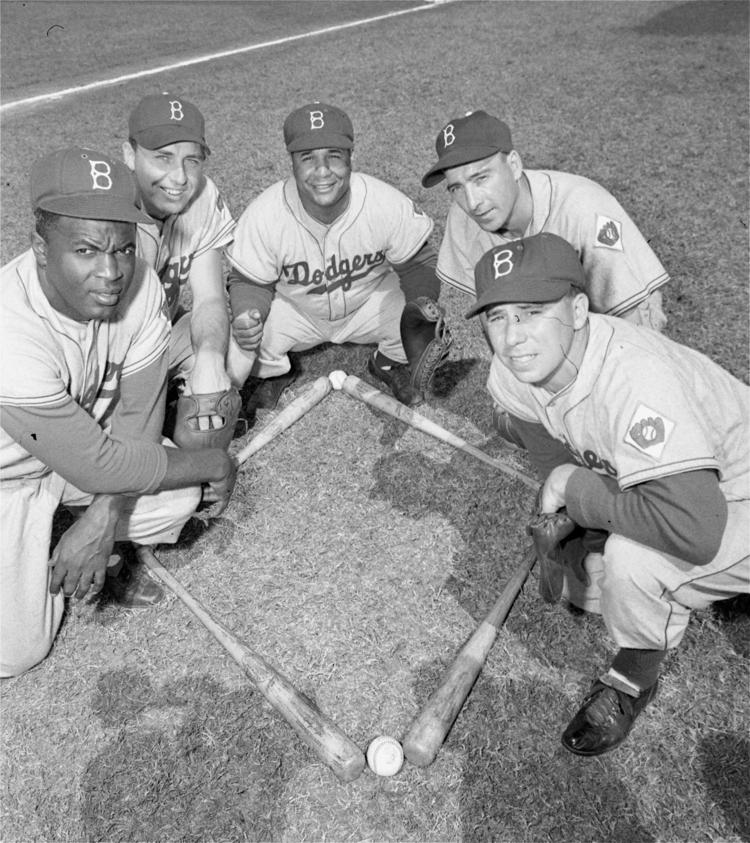 Duke Snider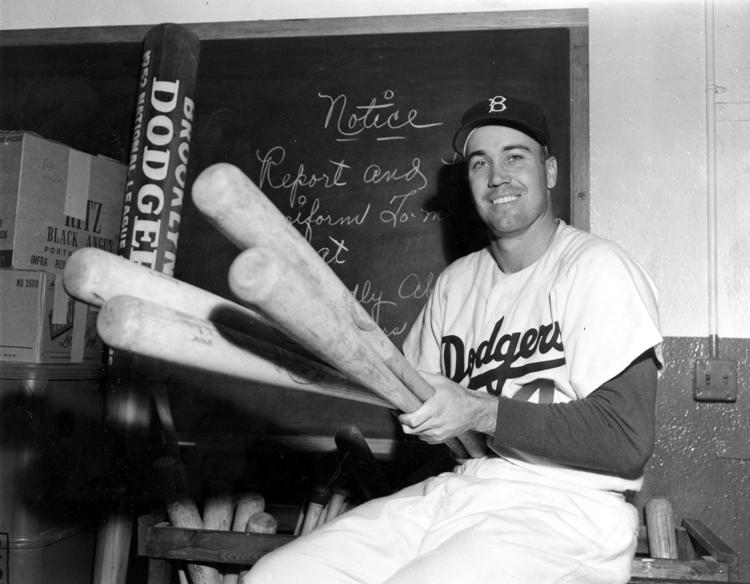 Familiar feeling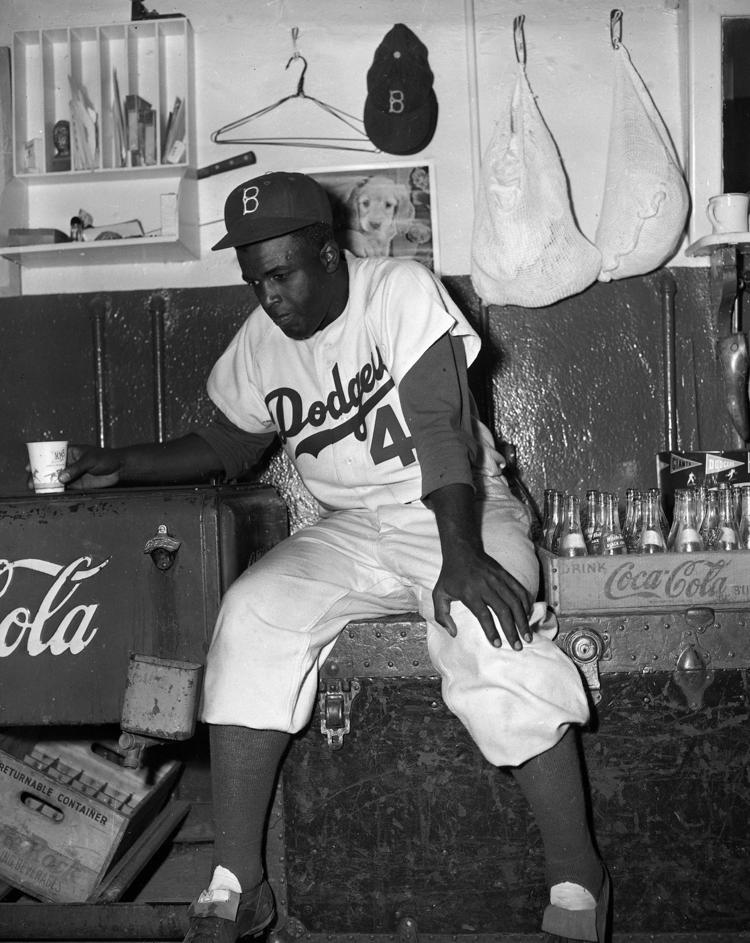 Joe Black pitches in World Series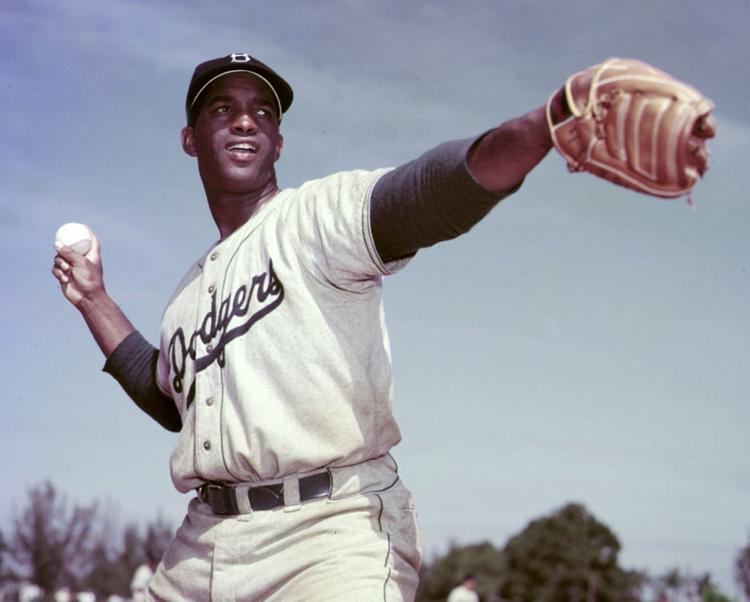 Young Tom LaSorda A.K.A Tommy LaSorda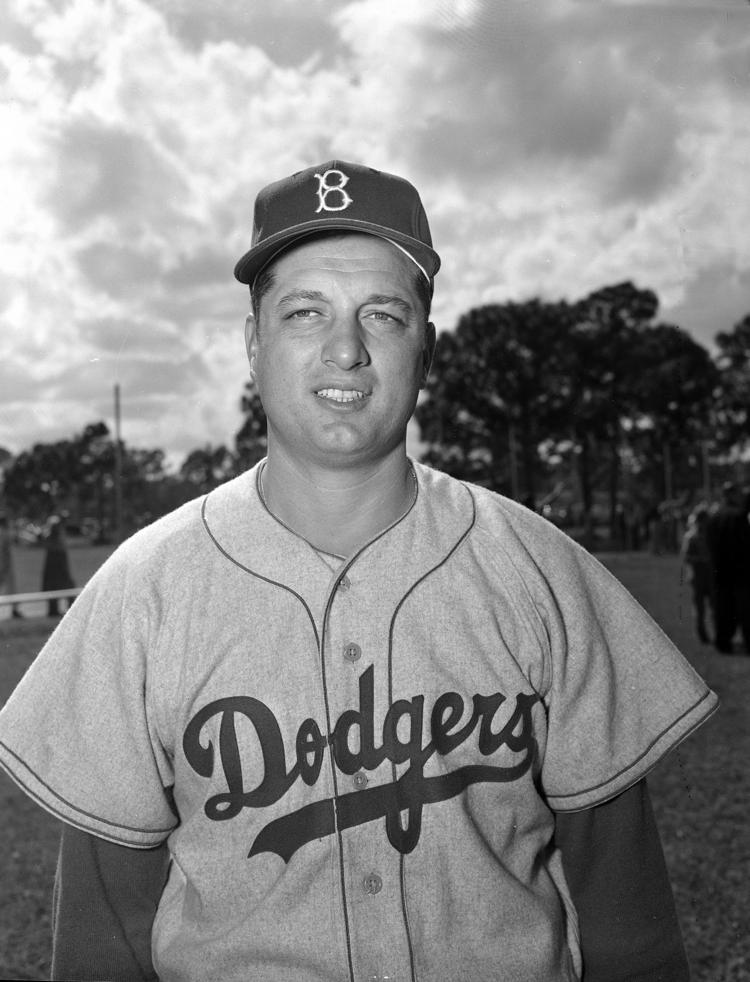 Willie Mays and Don Newcombe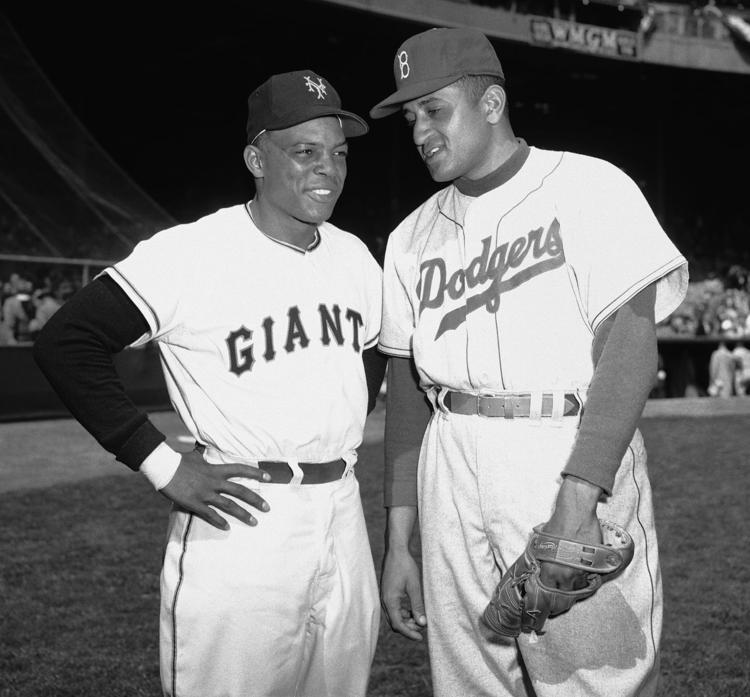 Ebbets Field Dodgers 1954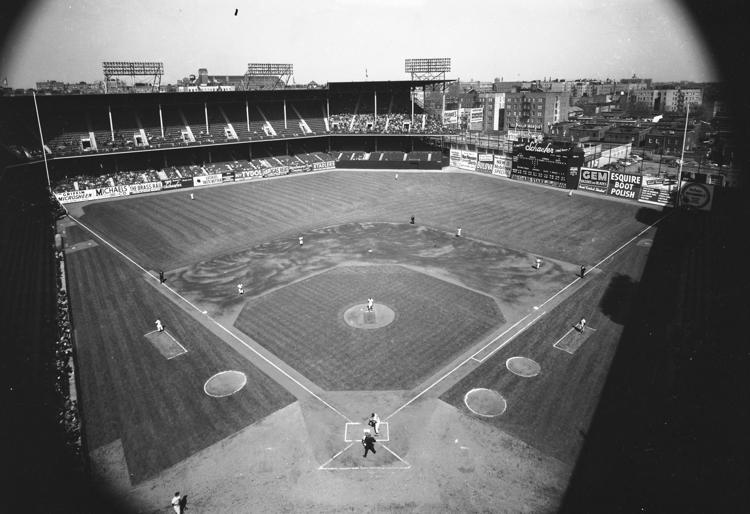 Newcombe Brooklyn Dodgers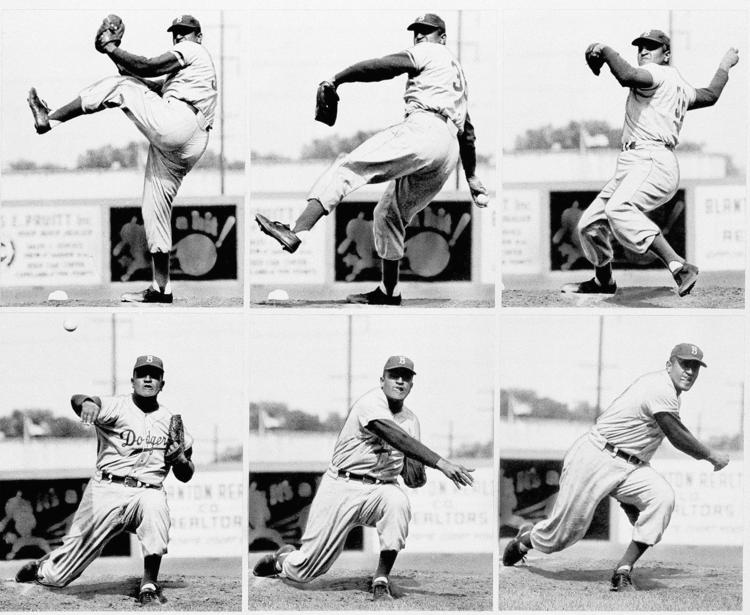 Walter O'Malley looks west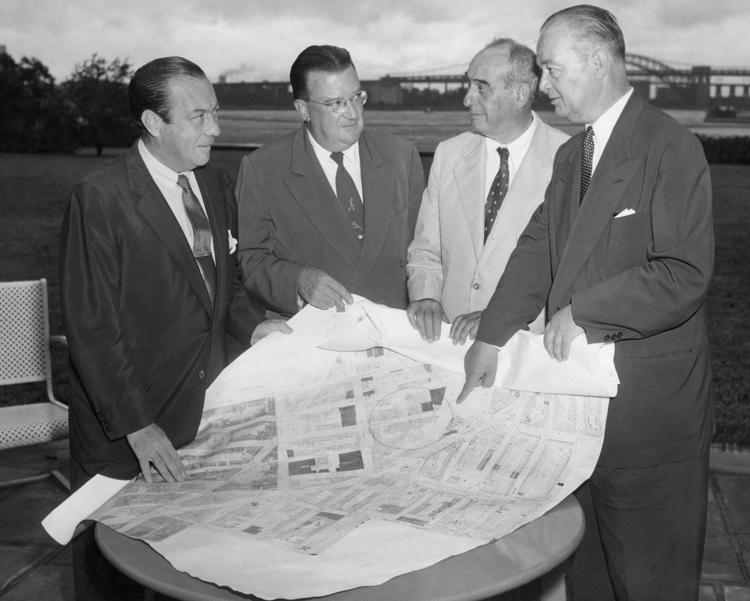 Roy Campanella in 1955
Brooklyn Dodgers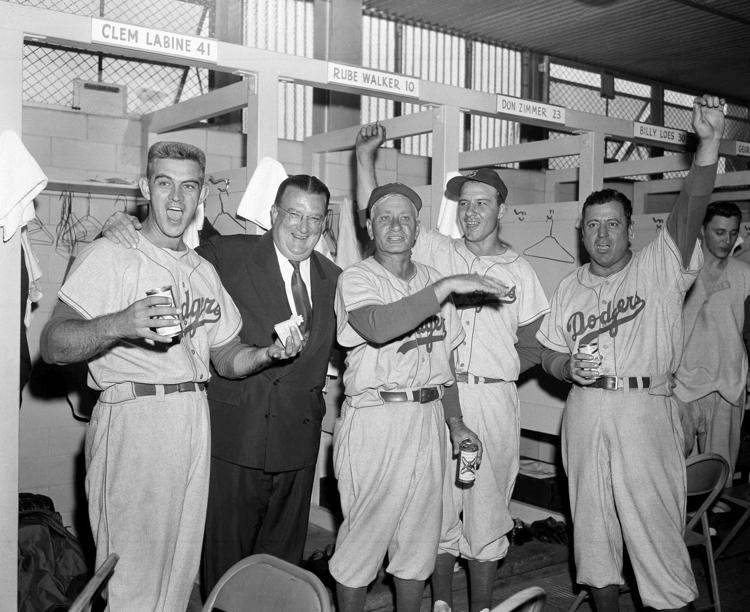 Robinson steals home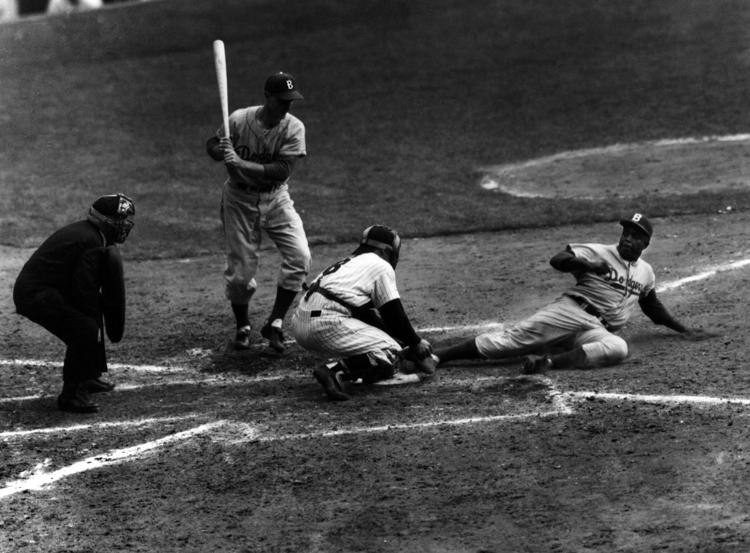 Duke Snider and Don Newcombe celebrate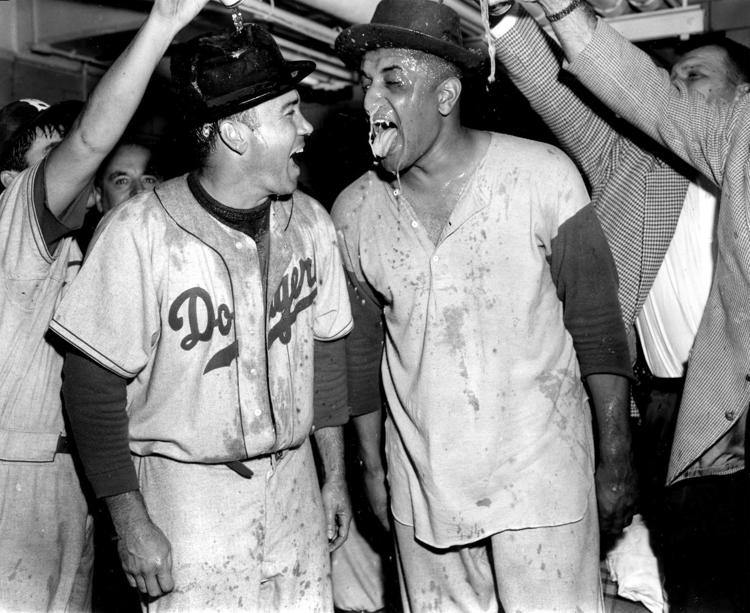 Sandy Koufax signs with Dodgers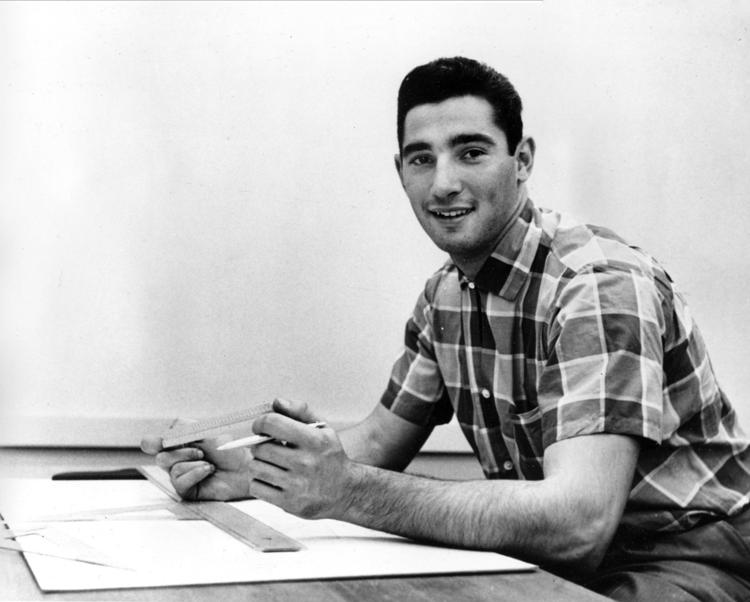 Dodgers (finally) beat the Yankees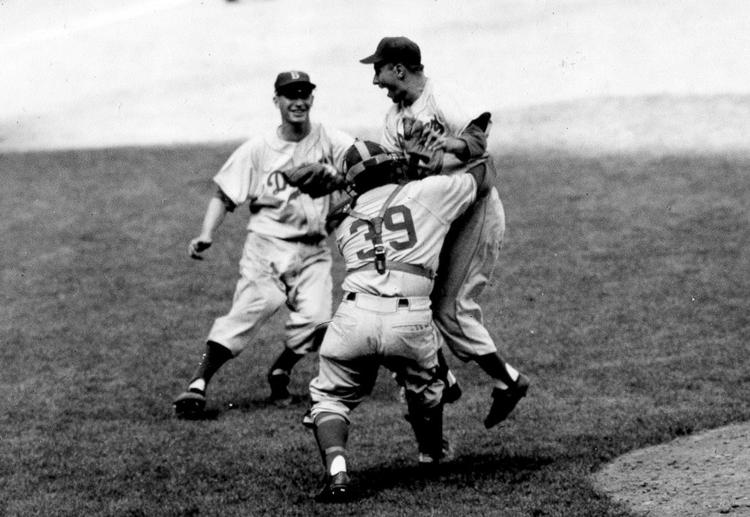 1955 World Series Title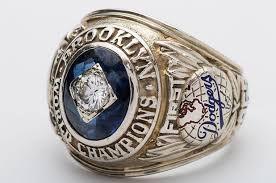 Jackie Robinson traded to Giants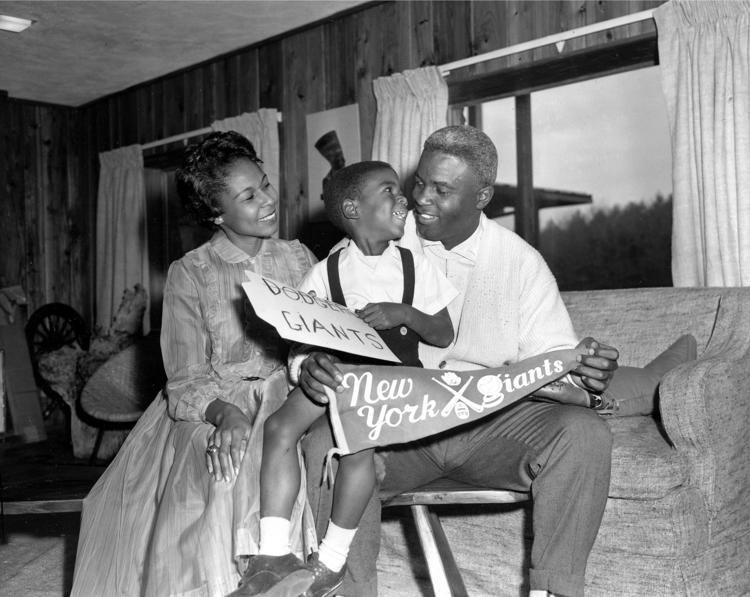 Dodgers trade Forth Worth for L.A.
Dodger Training Camp 1957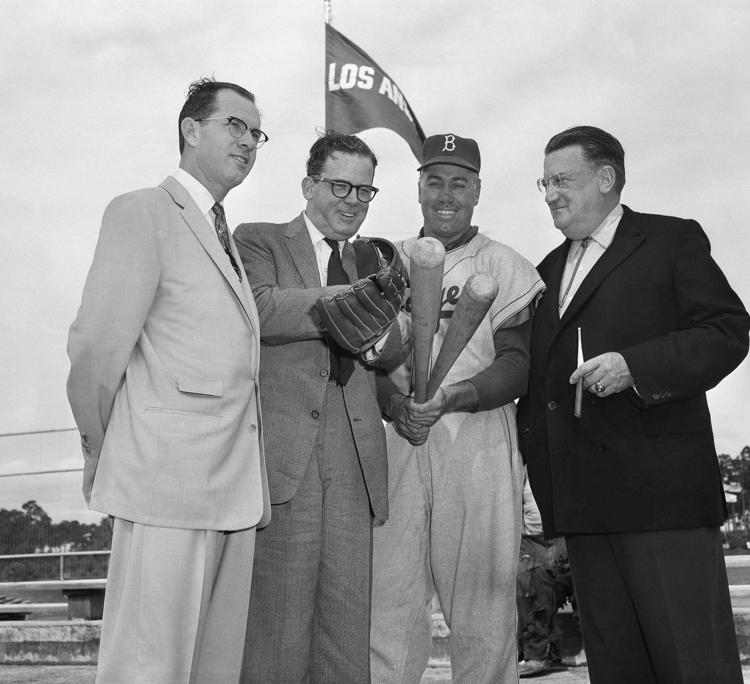 Ebbets field just not big enough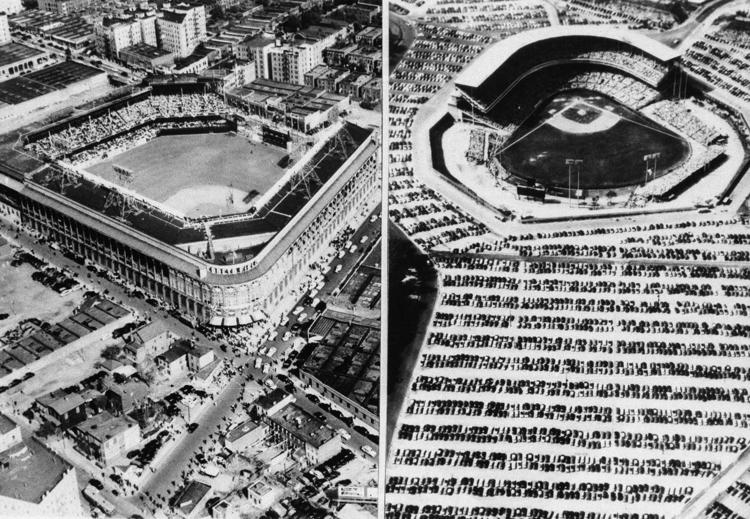 Walter O'Malley surveys Coliseum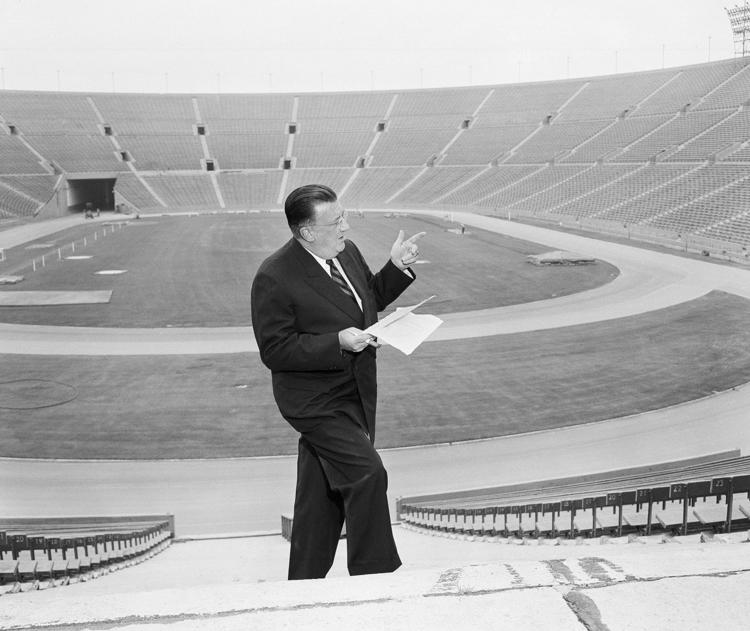 Walter O'Malley, George Christopher, Horace Stoneham, Francis McCarthy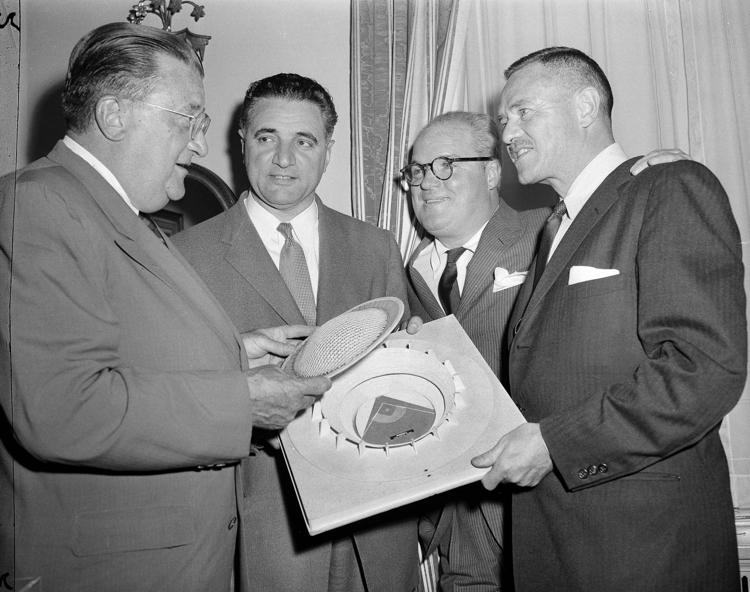 Arthur Patterson, Red Patterson announce Dodgers' move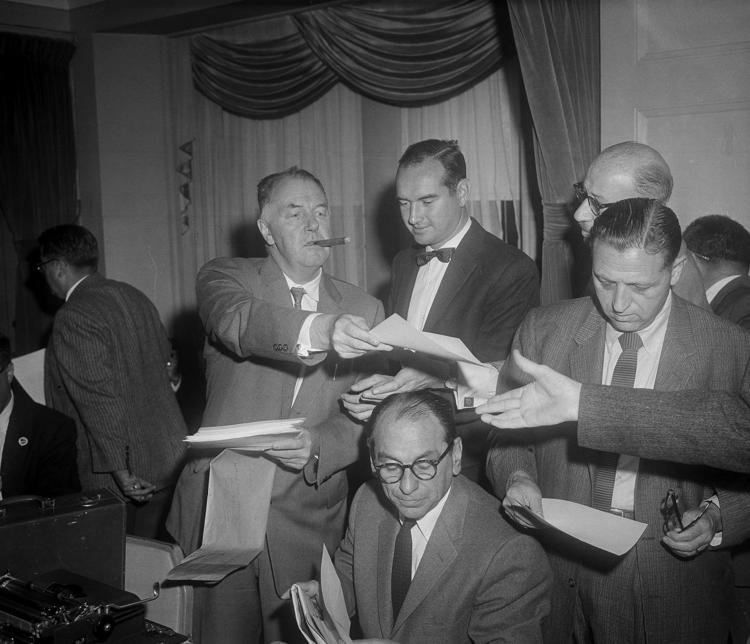 Walter O'Malley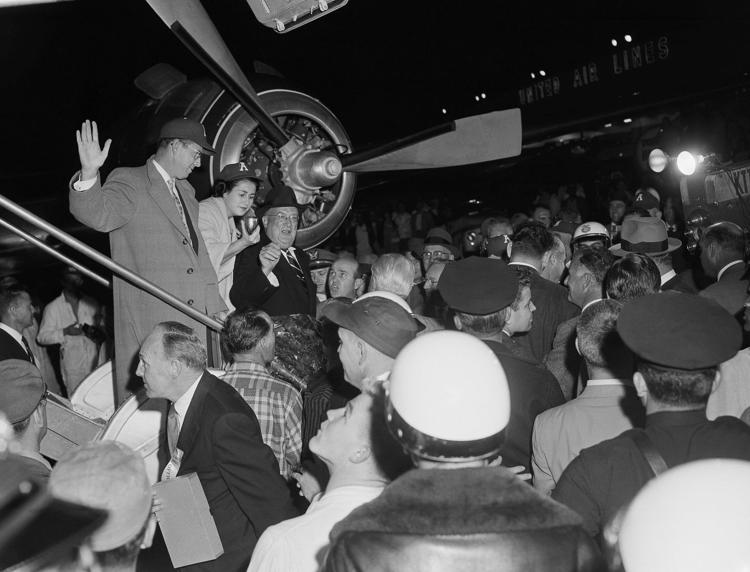 Los Angeles Coliseum 1958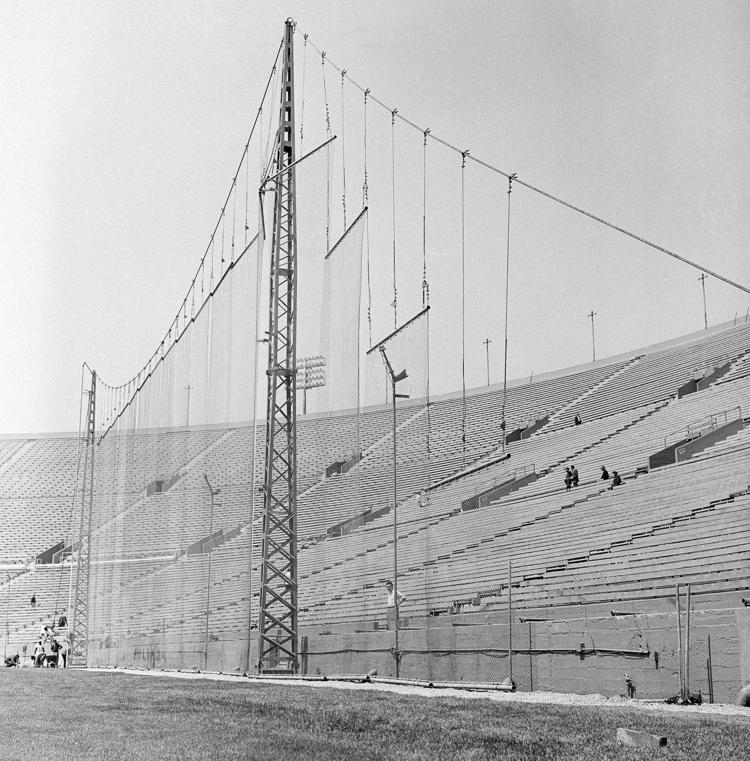 Dodgers New Home 1958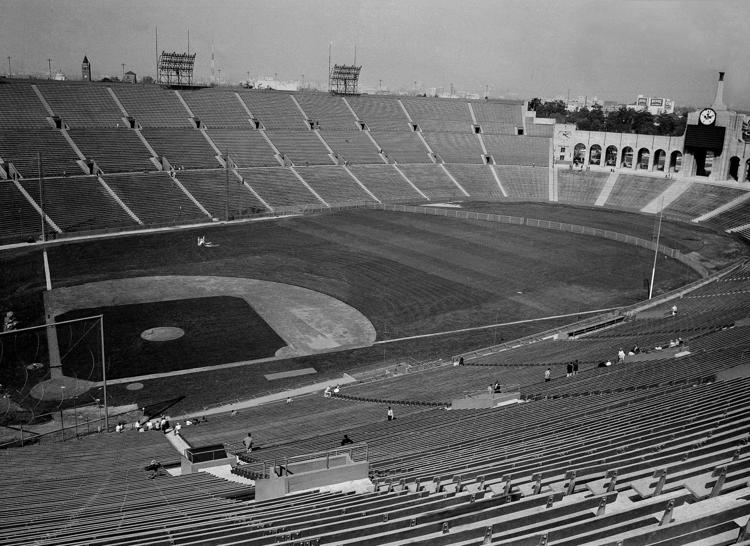 Seals Stadium in San Francisco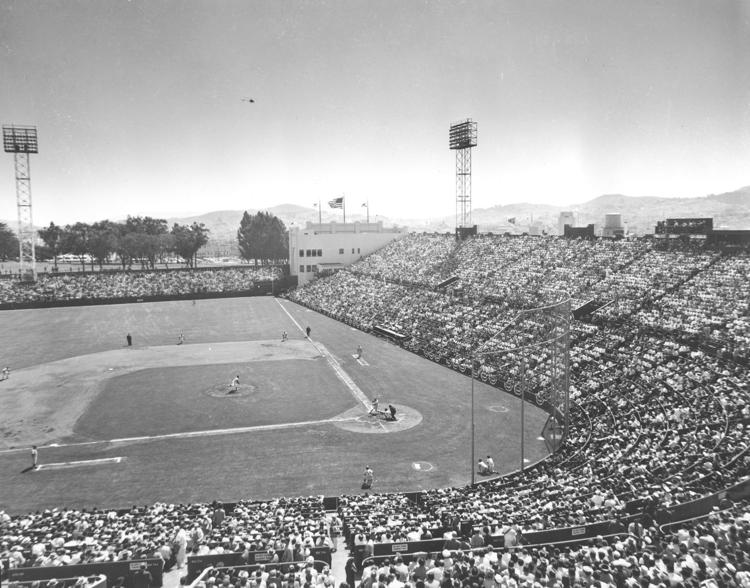 Opening Day in L.A.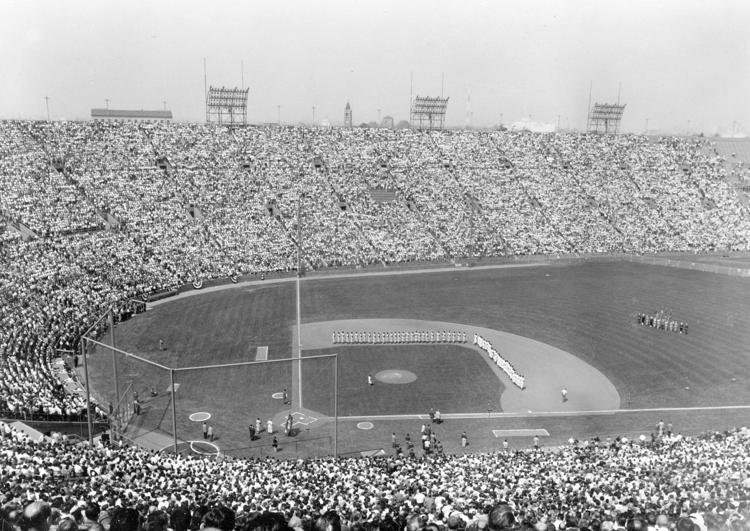 Dodgers First Game In LA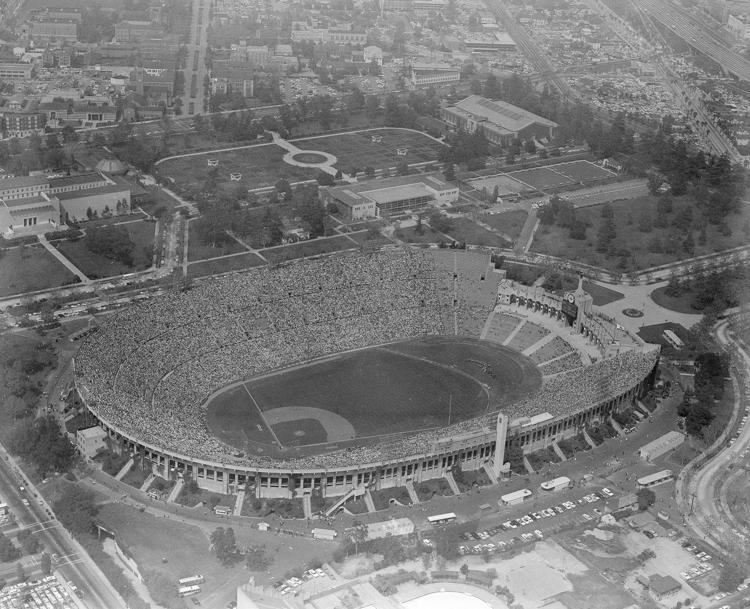 Walter O'Malley and Dodger Stadium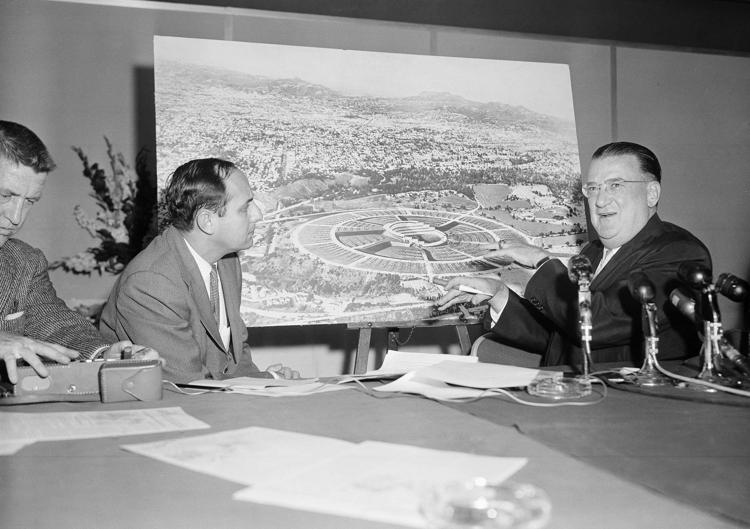 Donald Zimmer; Stan Musial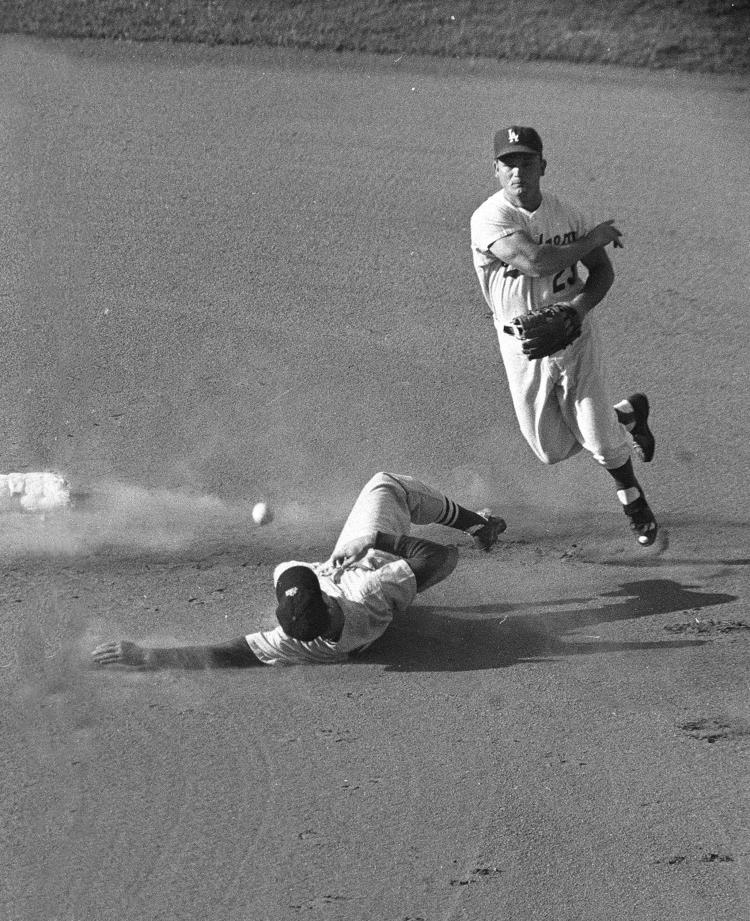 Yankees Dodgers exhibition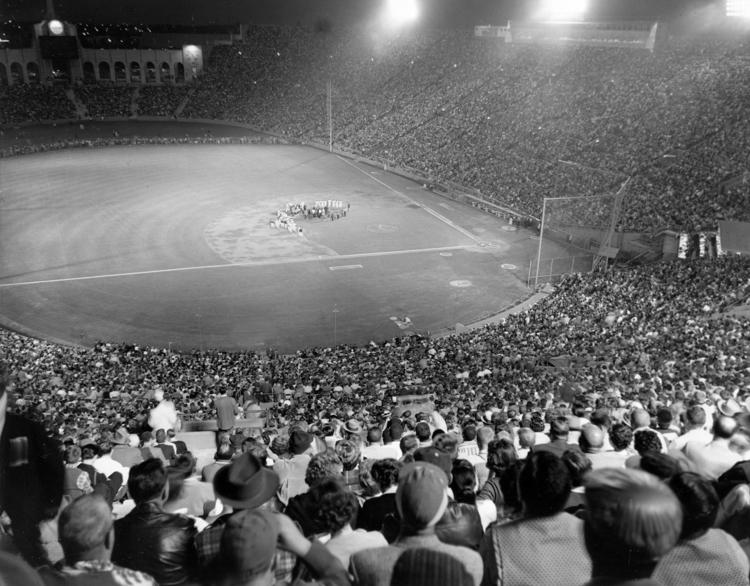 Campy honored in LA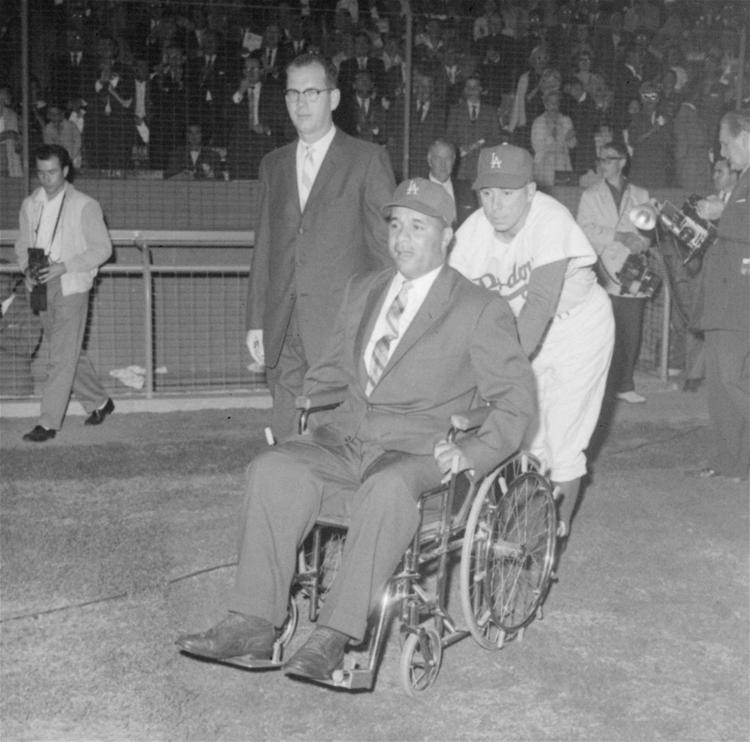 DODGER STADIUM GROUNDBREAKING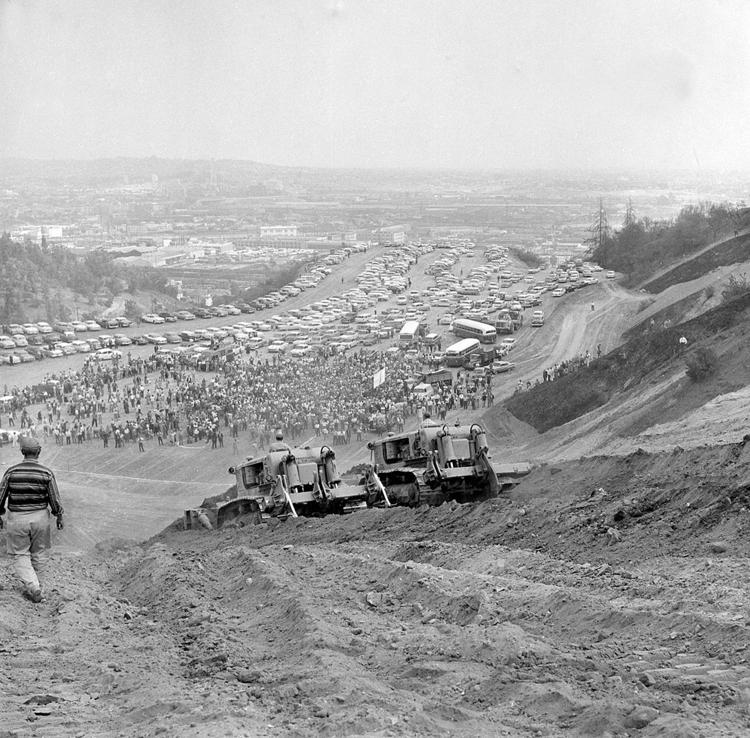 Sherry Snider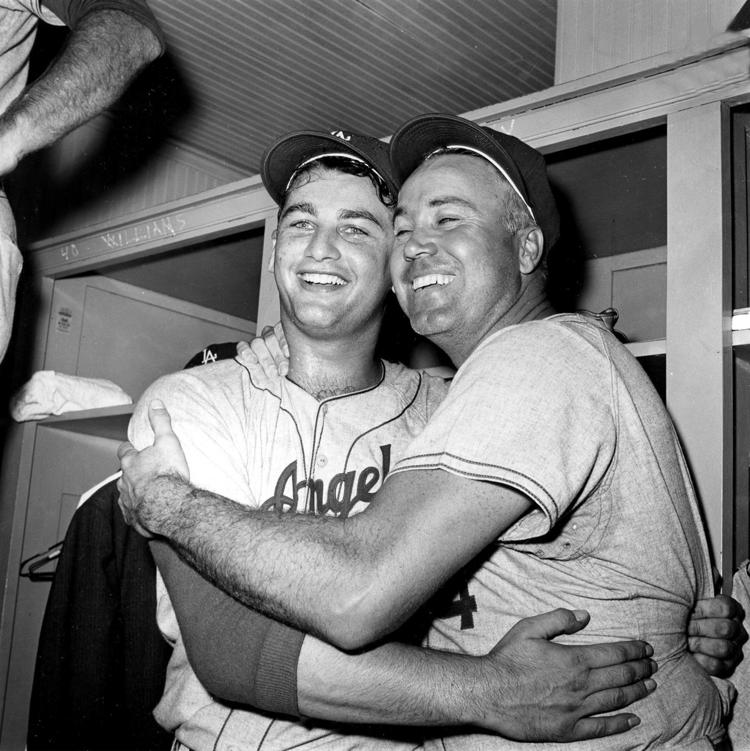 Dressen Alson
1959 World Series Title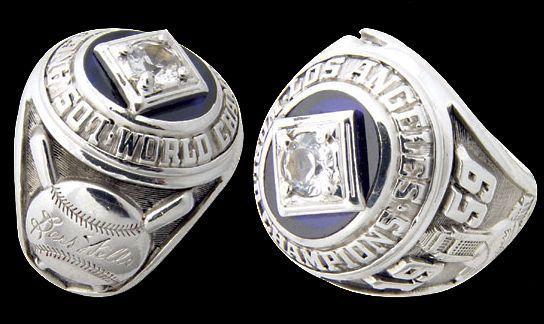 Ebbets Field 1962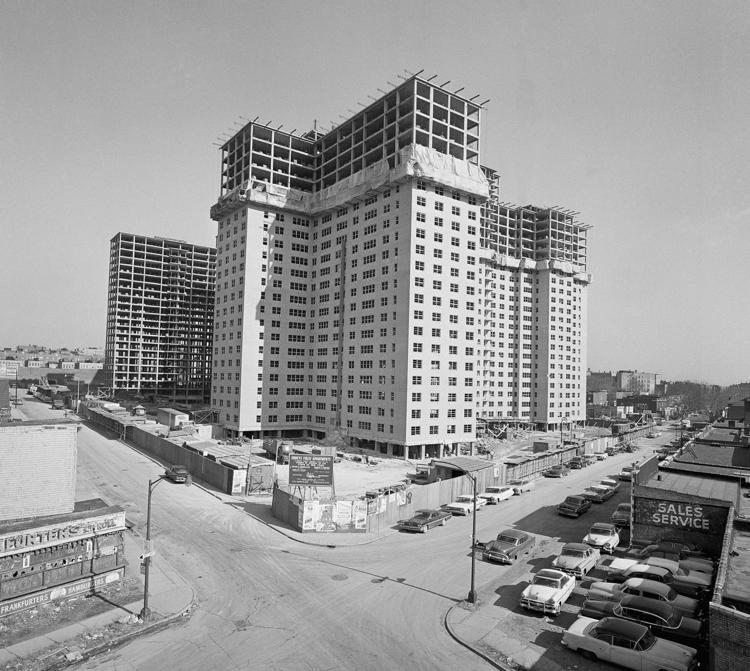 Dodgers Stadium 1962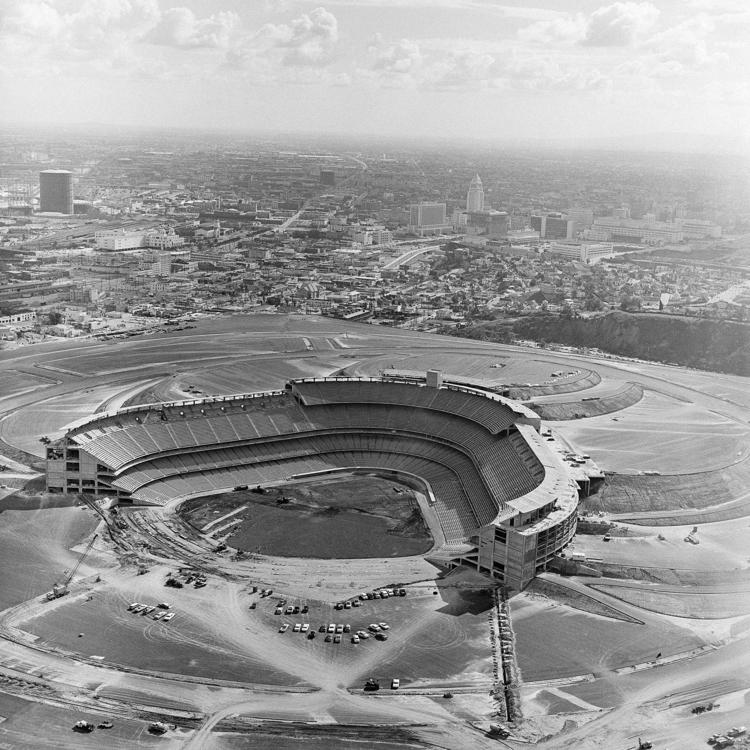 DODGER STADIUM OPENING DAY 1962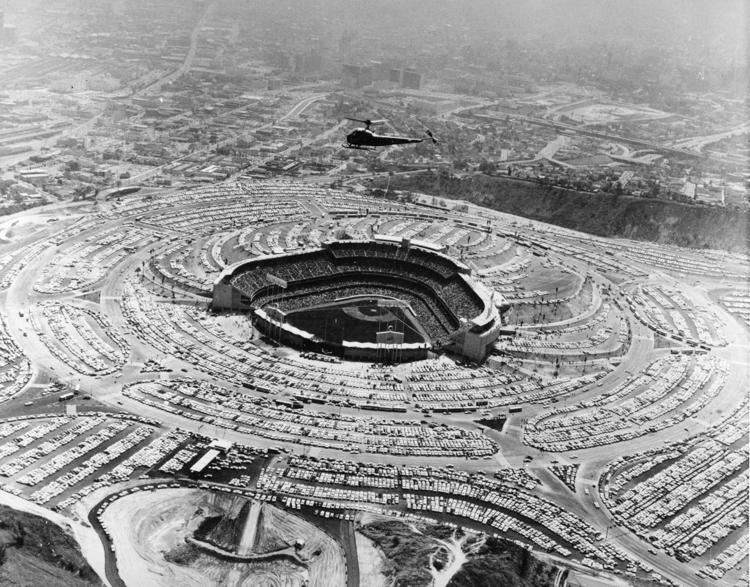 DRYSDALE RICHERT KOUFAX WILLIAMS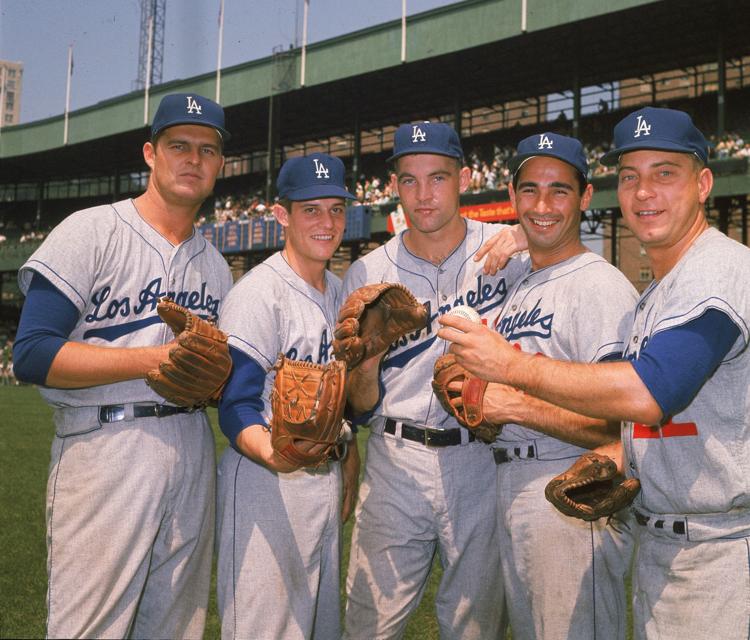 Maury Wills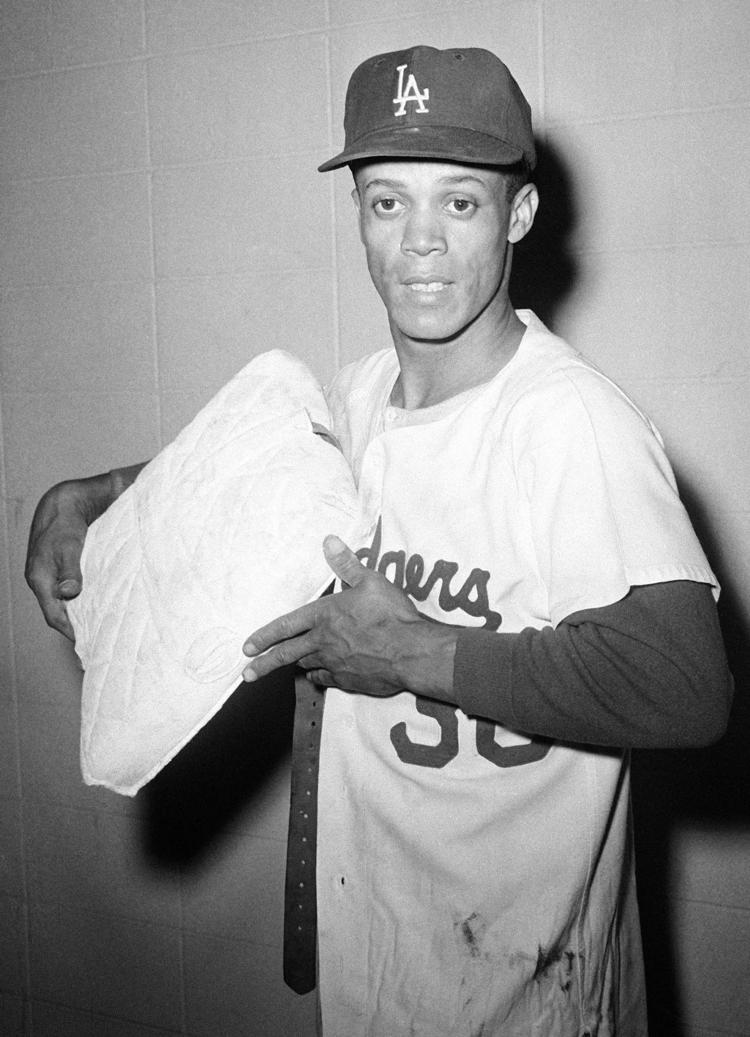 Sandy Koufax LA Dodgers no hitter
World Series Dodgers Yankees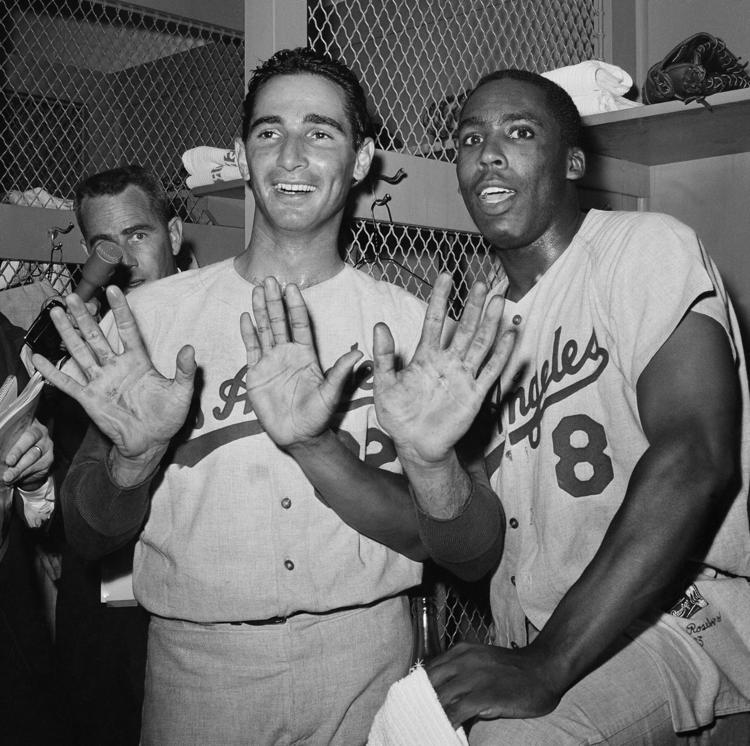 World Series Dodgers Yankees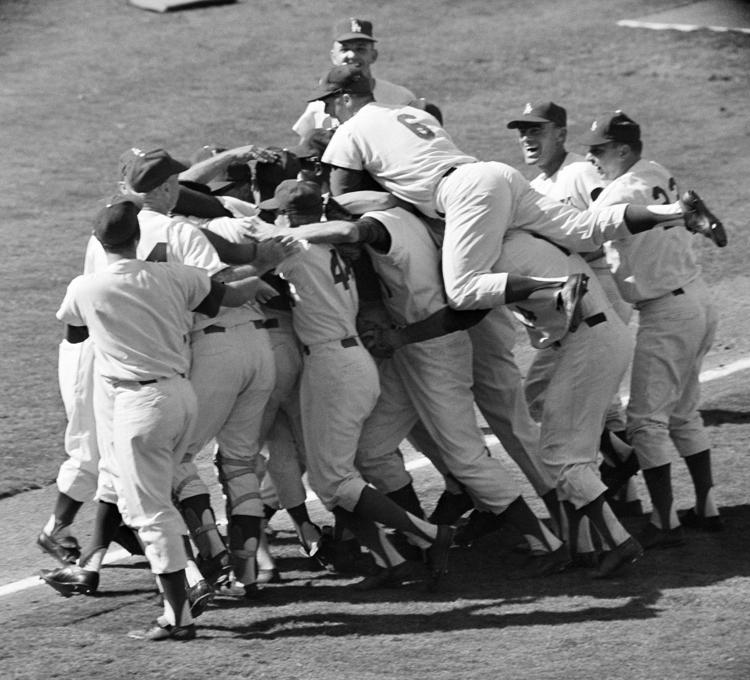 1963 Dodgers World Series Ring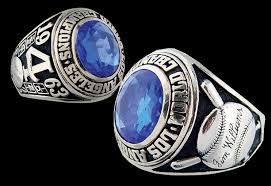 Athletes Hard Hits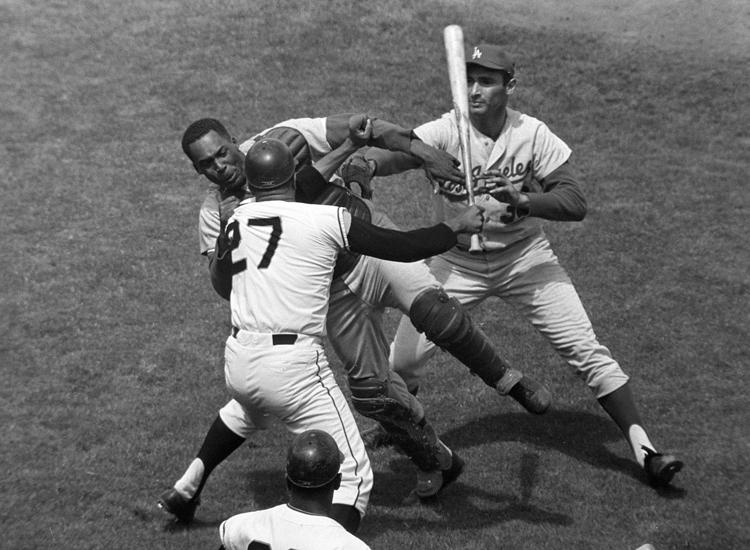 Koufax Drysdale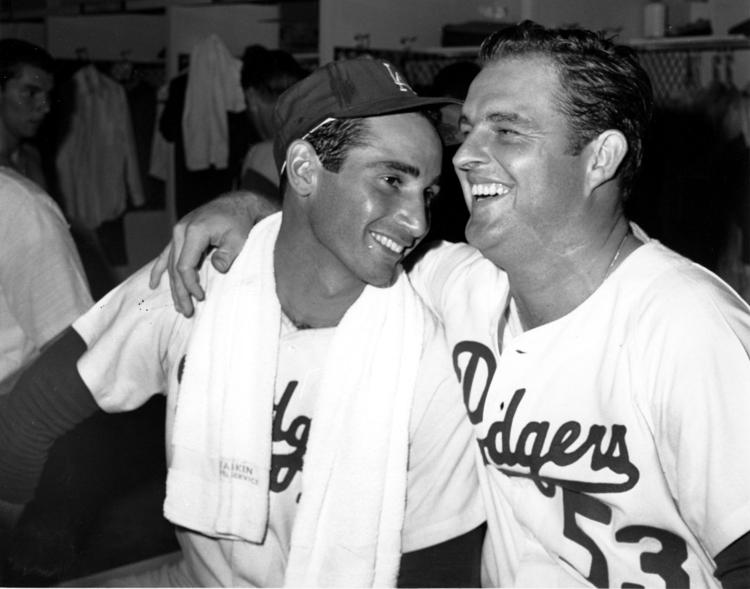 1965 World Series Ring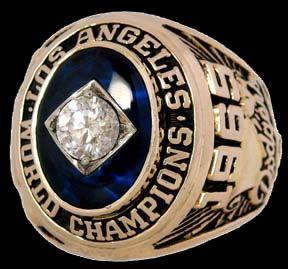 Sinatra loves Los Angeles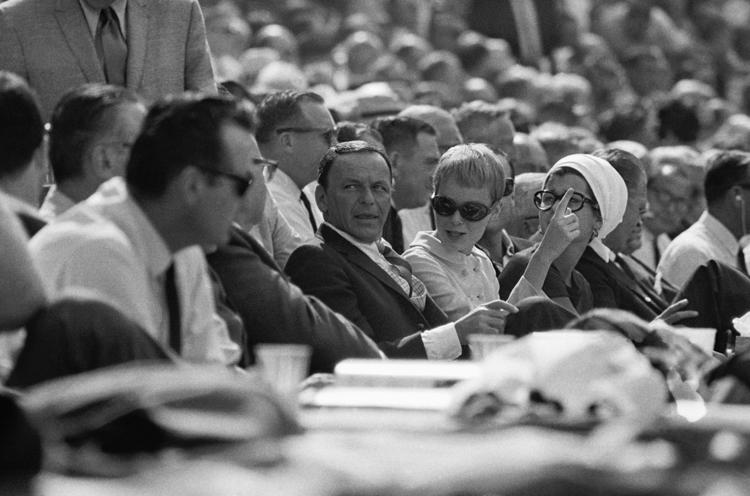 Sandy Koufax announces retirement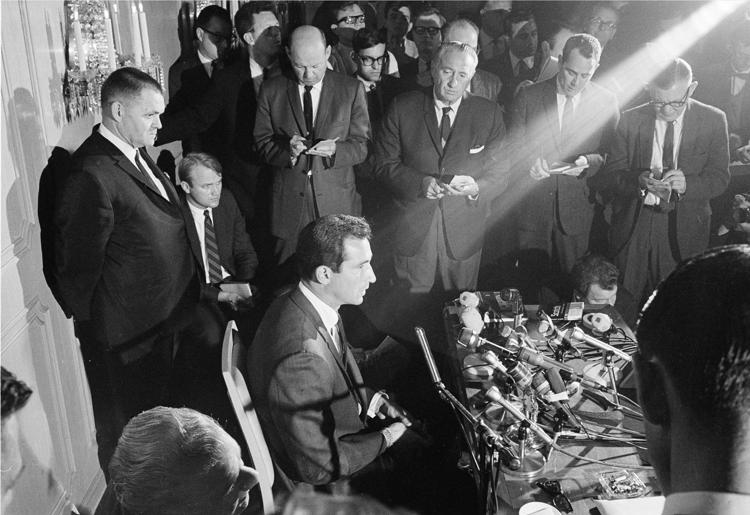 Vince Scully, Joan Crawford, Joan Scully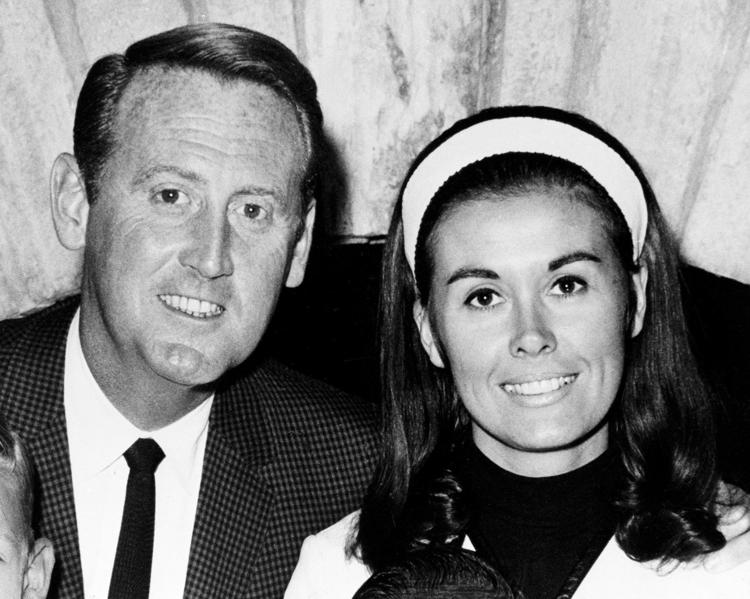 Air Pollution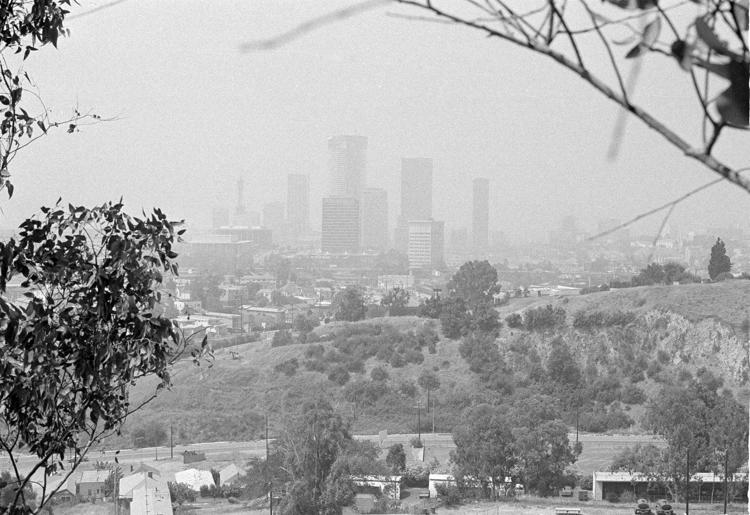 Davey Lopes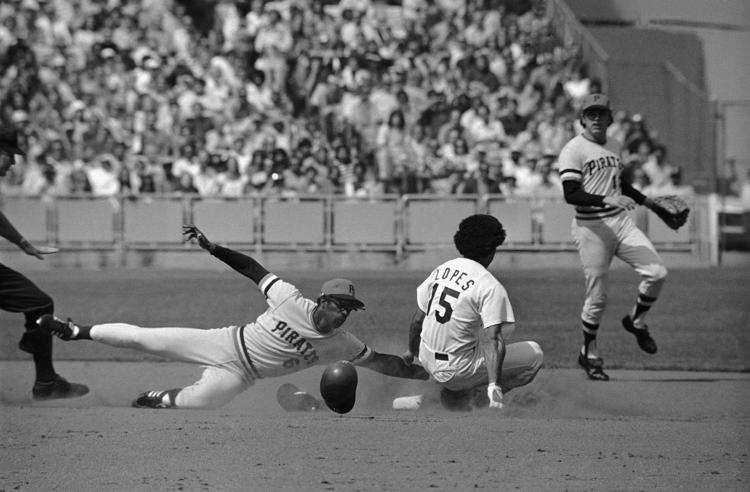 Rick Monday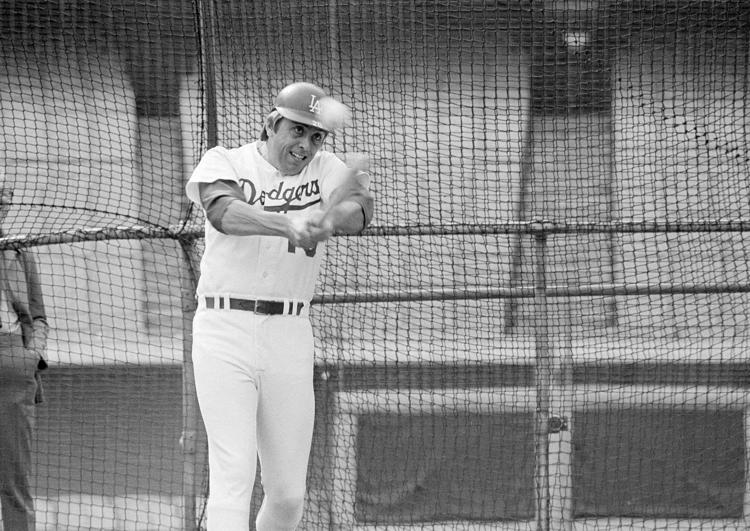 Tommy John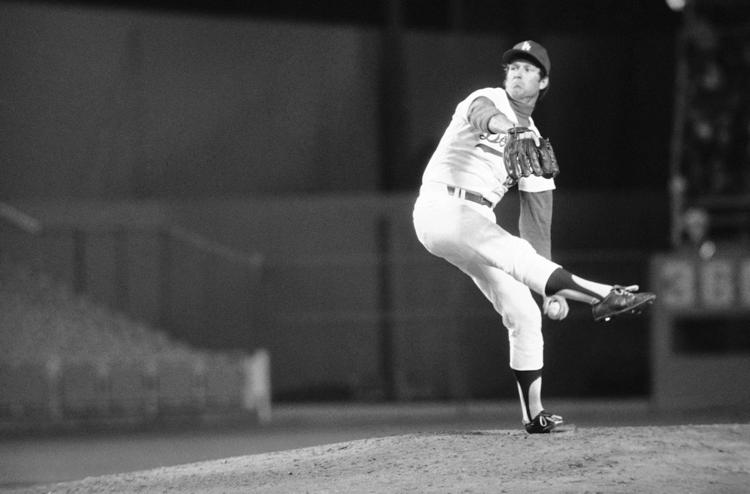 Dodgers Reds Cey 1976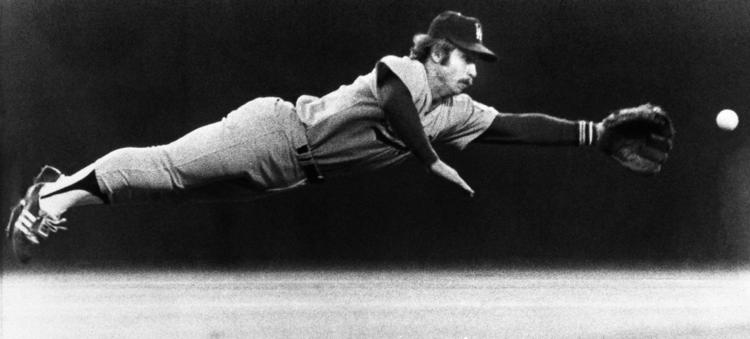 Tom Lasorda Dodgers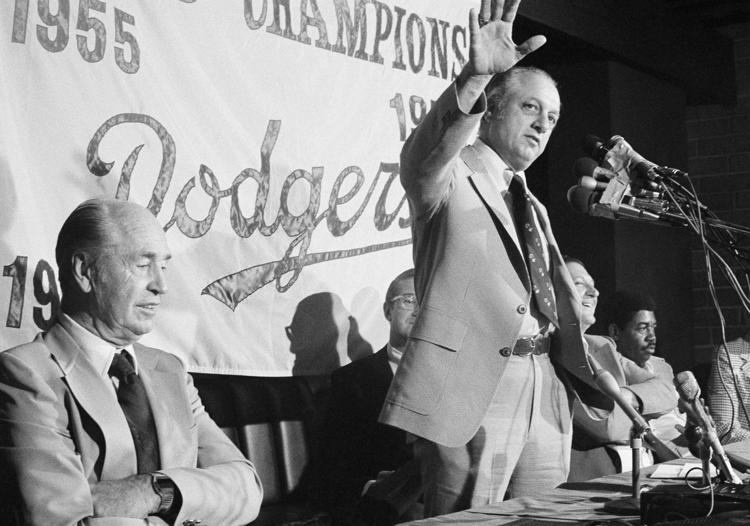 Abdul Jabbar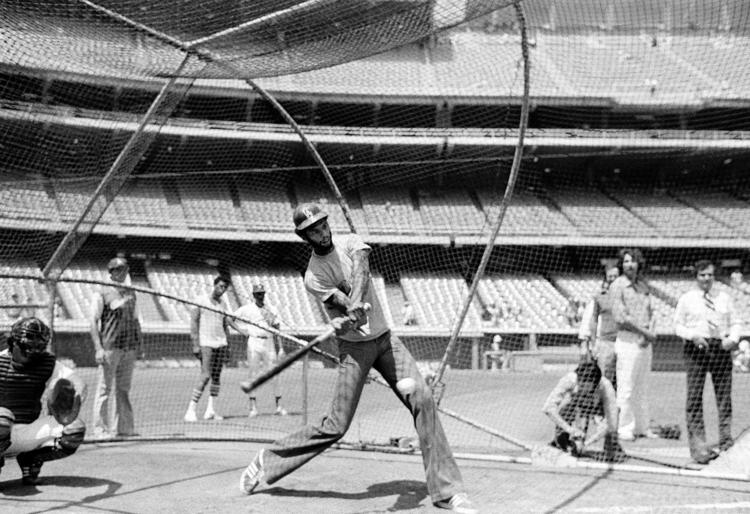 Dodgers vs Giants NL Playoffs 1977
Dusty Baker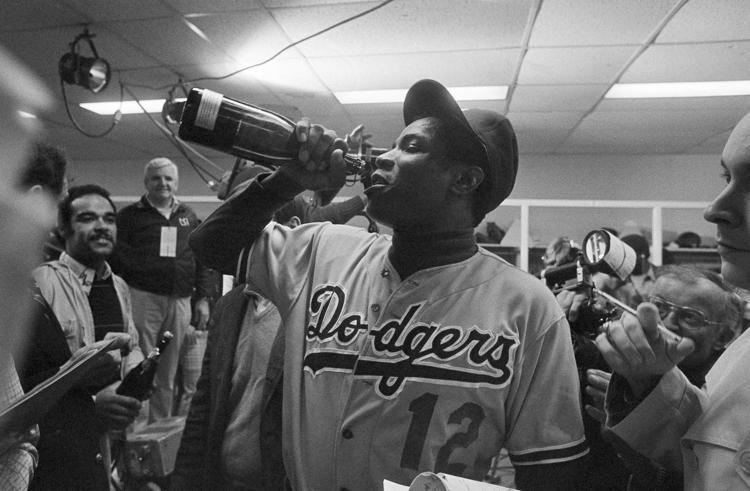 Reggie, Reggie, Reggie!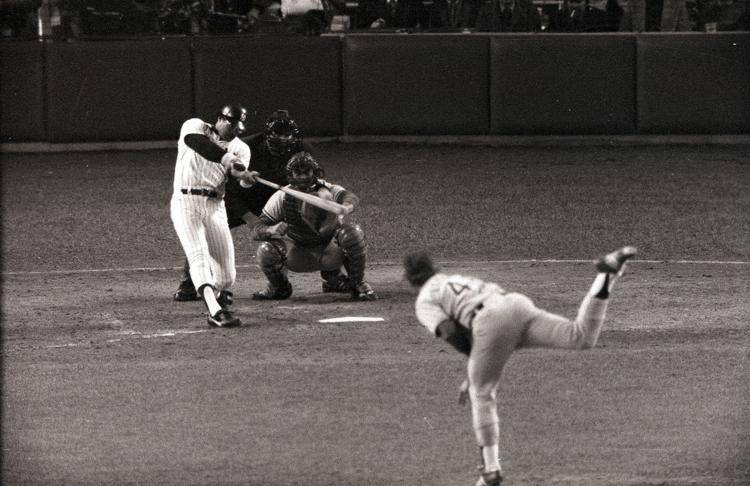 Steve Garvey, Cyndy Garvey, Cyndy Truhan, Bowie Kuhn, Bob Eucker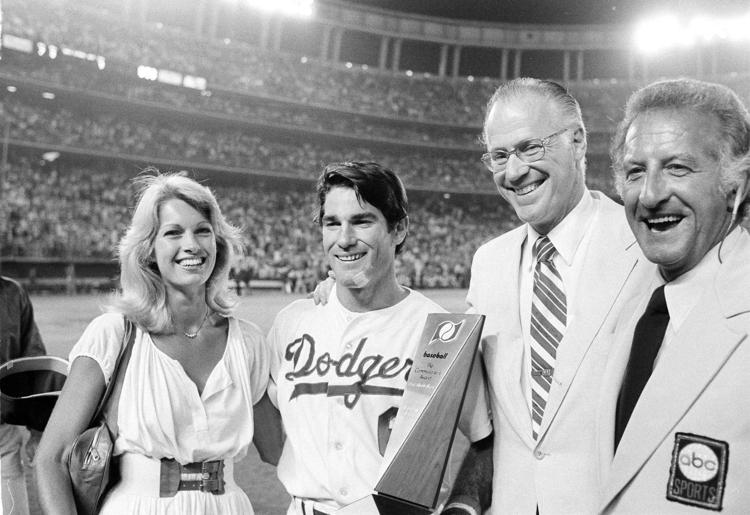 World Series 1978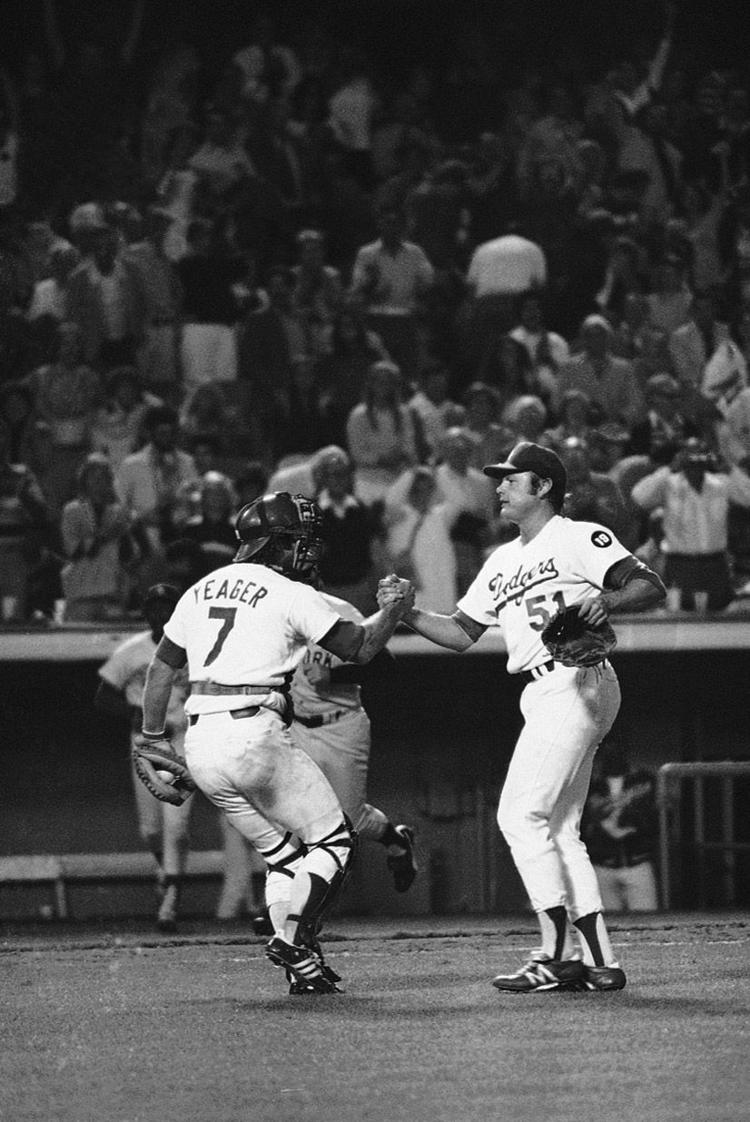 Baseball Fernando Valenzuela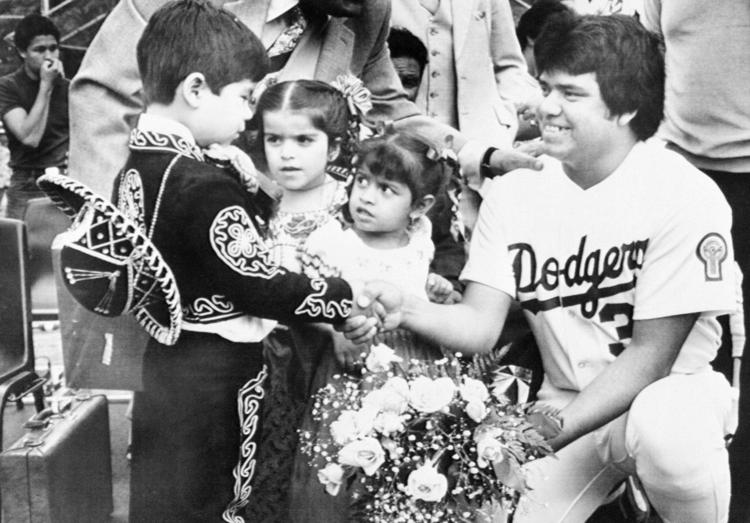 1981 World Series Ring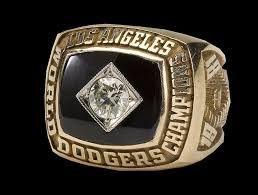 World Series Yankees Dodgers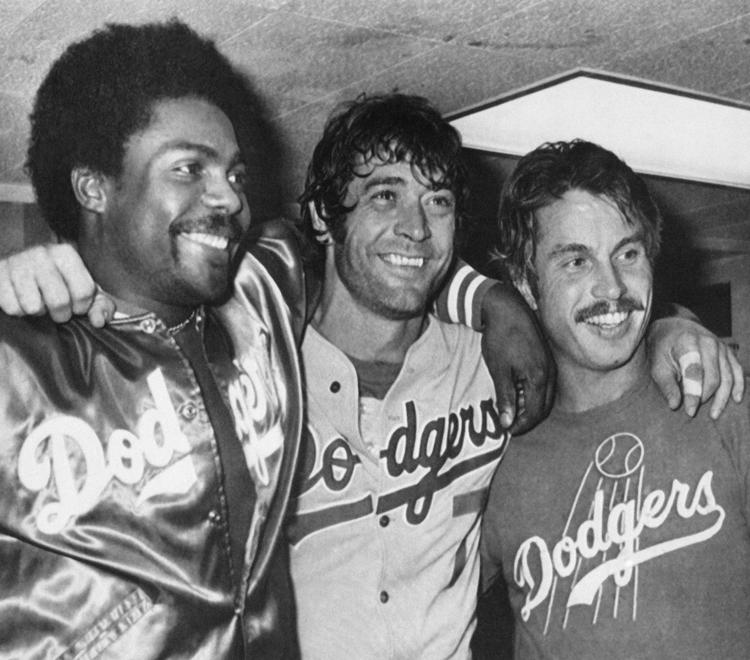 Fernando Valenzuela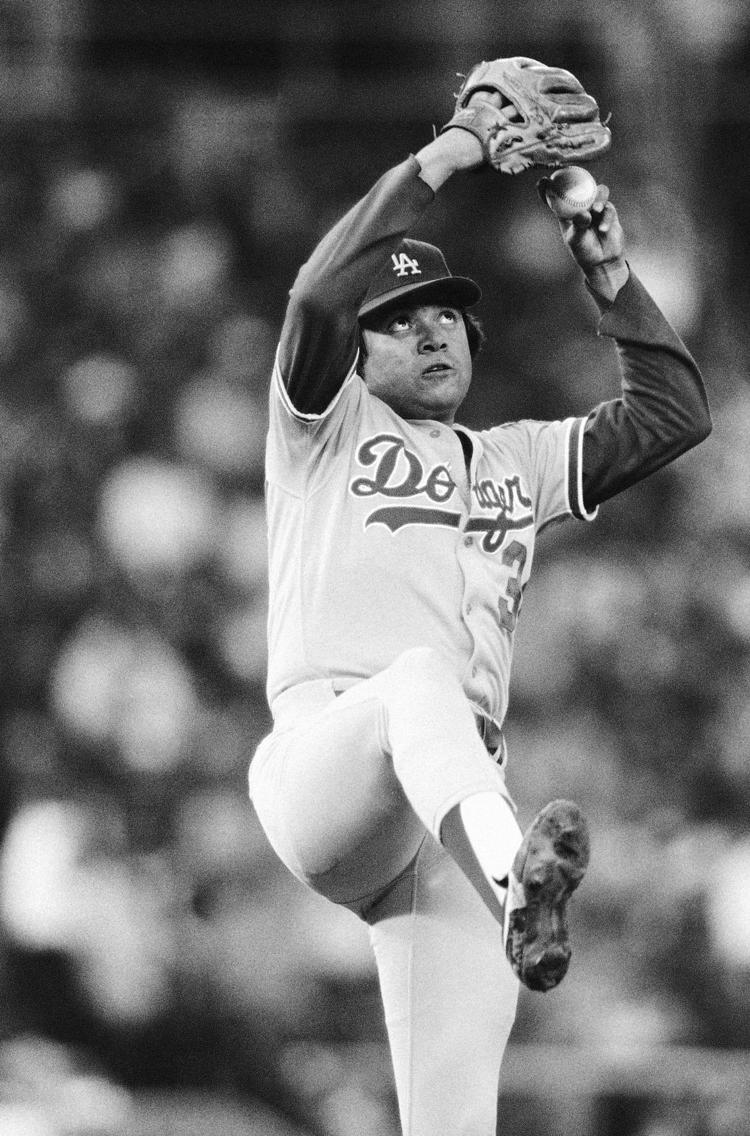 NL Playoffs Cardinals Dodgers 1985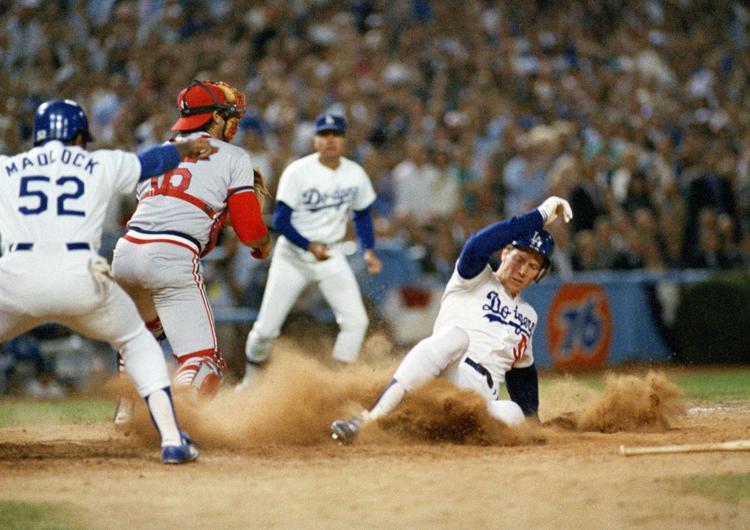 Dodgers Valenzuela 1986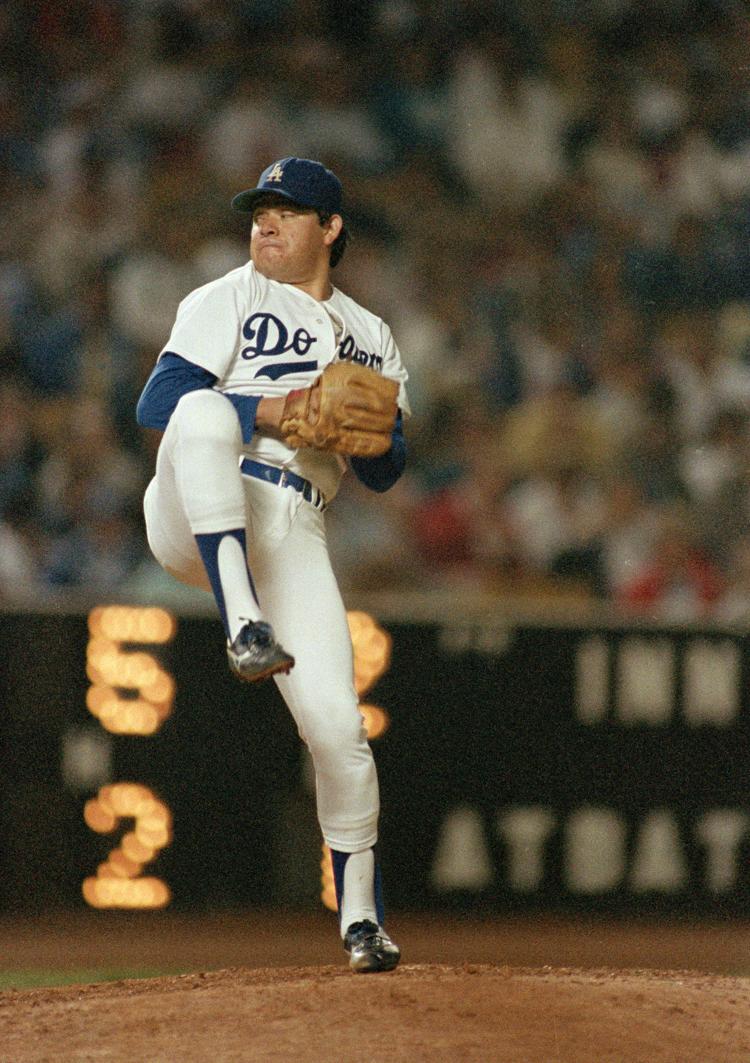 Fonda Lasorda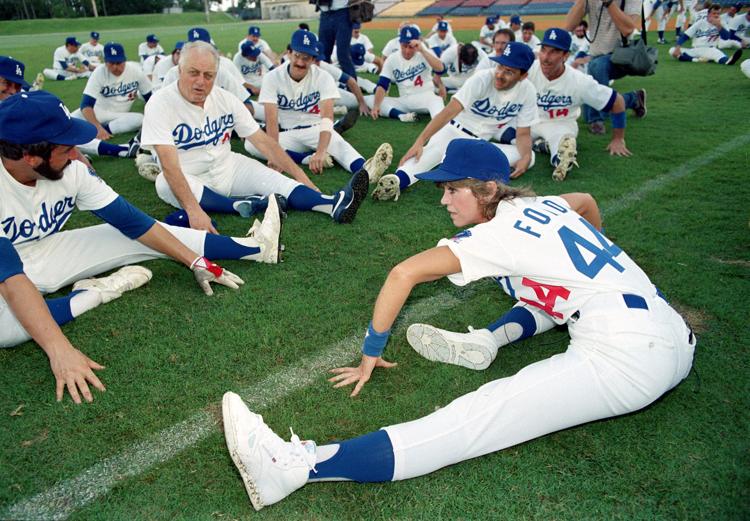 Tom Lasorda, Kirk Gibson, Pedro Guerrero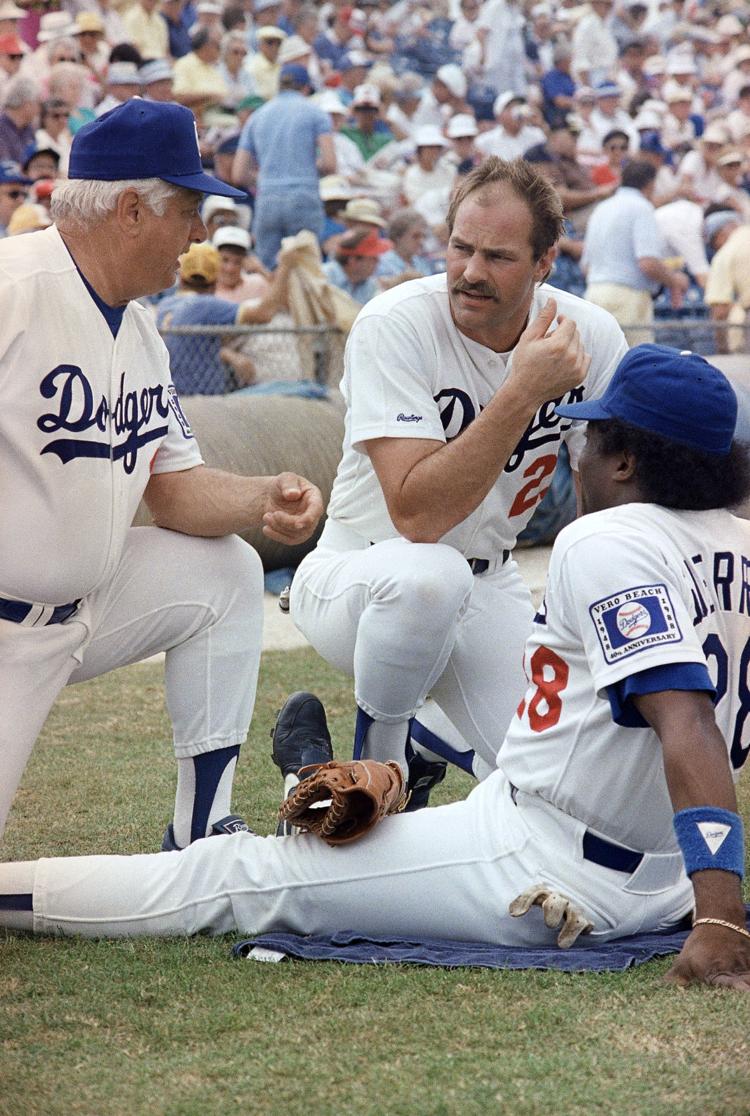 Guerrero Bonds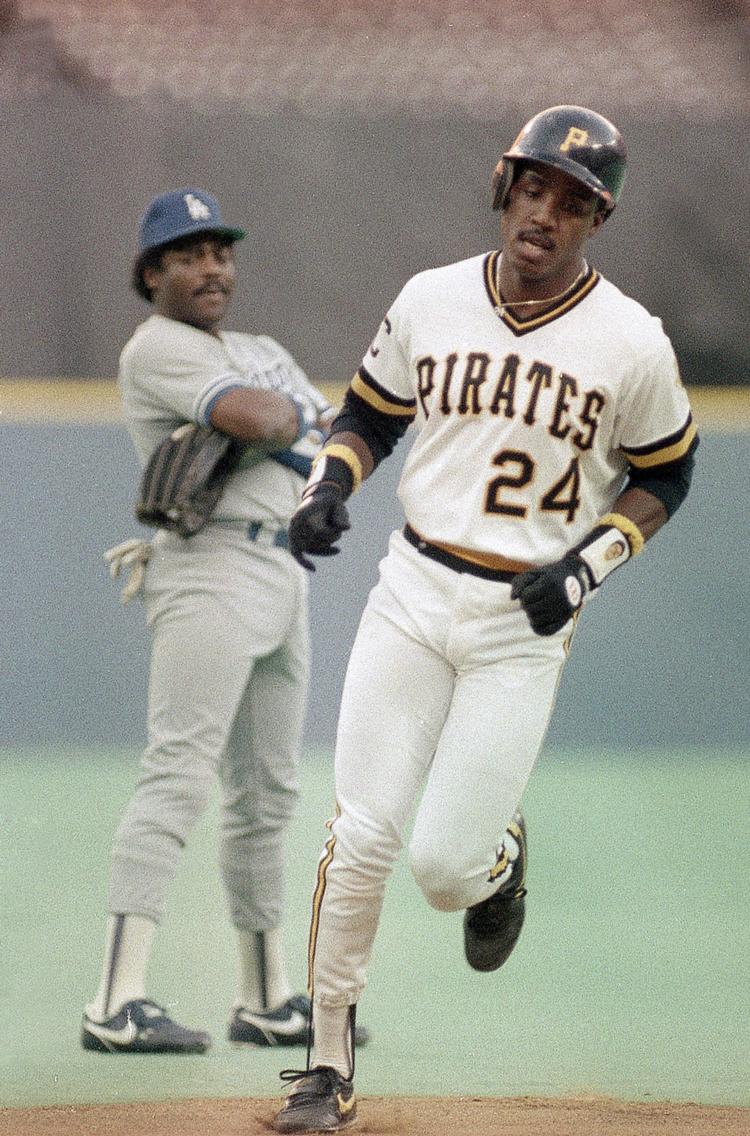 Orel Hershiser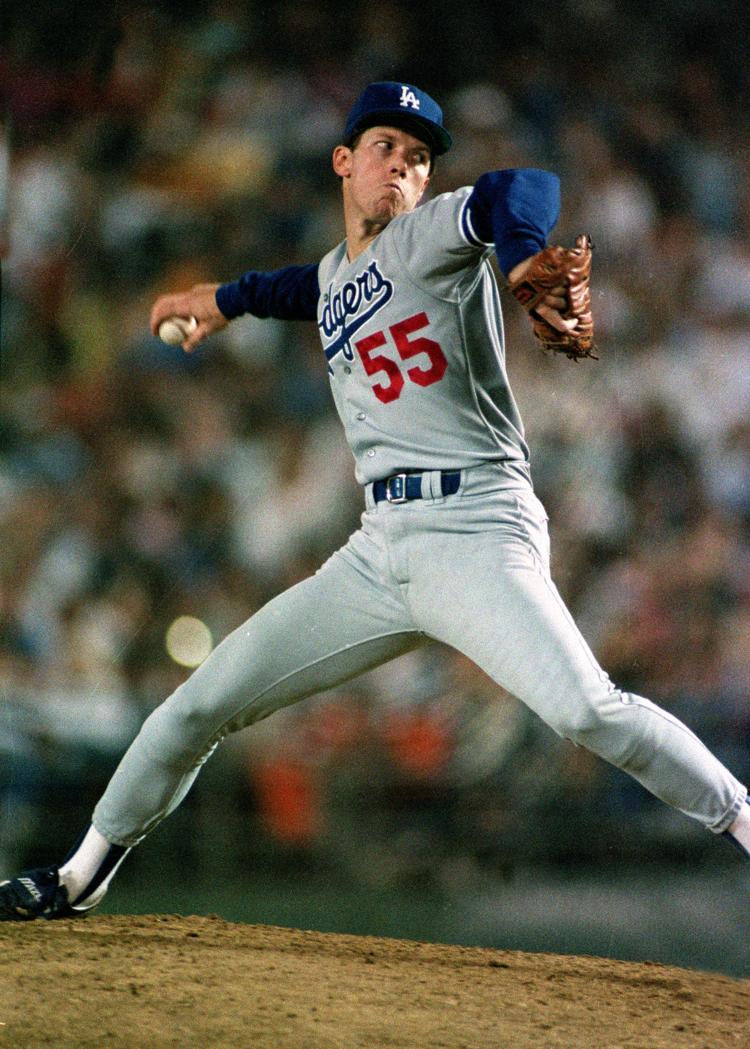 Mets vs Dodgers NL Playoffs 1988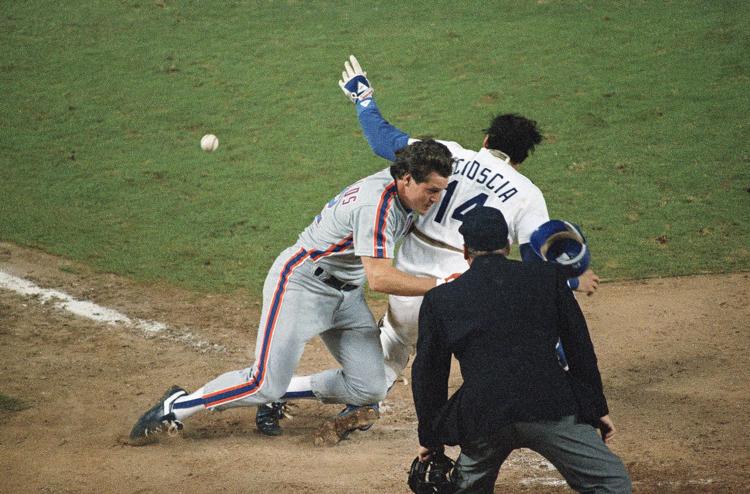 Mets vs Dodgers NL Champ 1988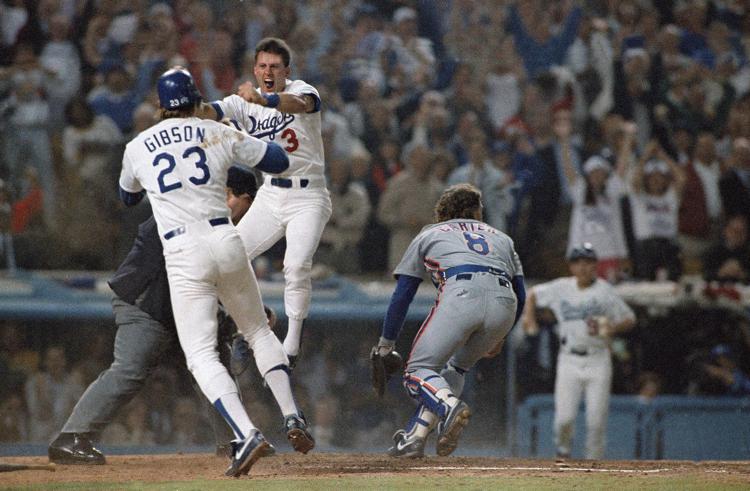 1988 Dodgers World Series Ring
Mets vs Dodgers NL Champ 1988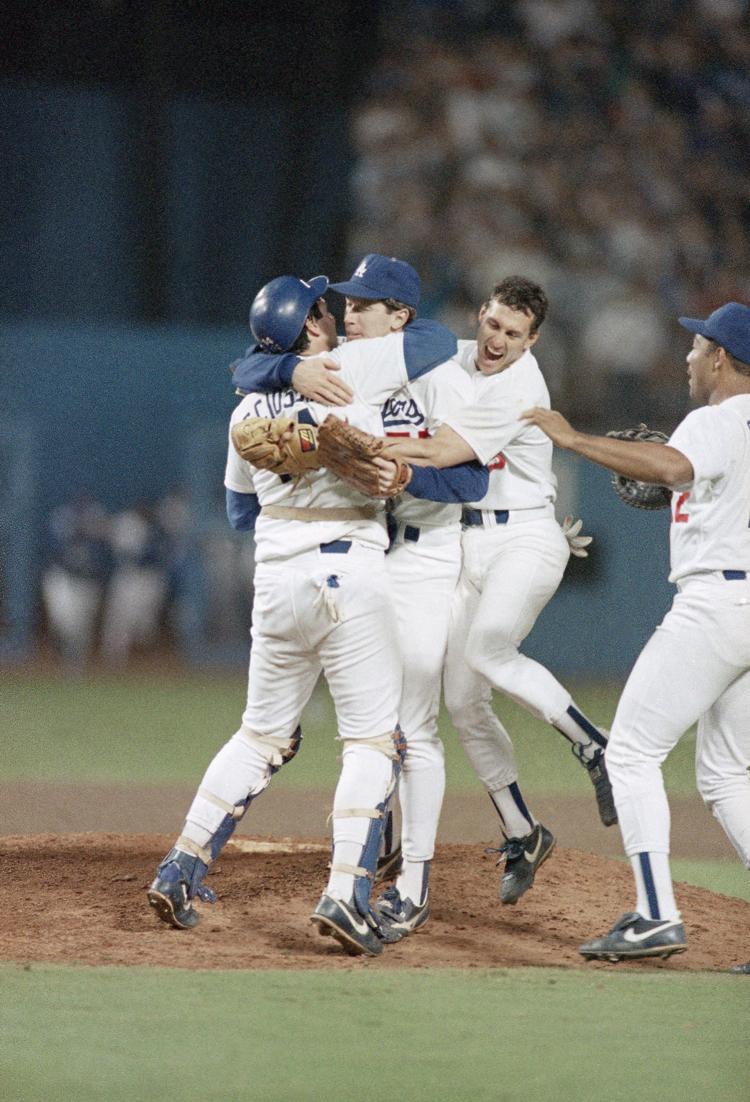 Gibson's miracle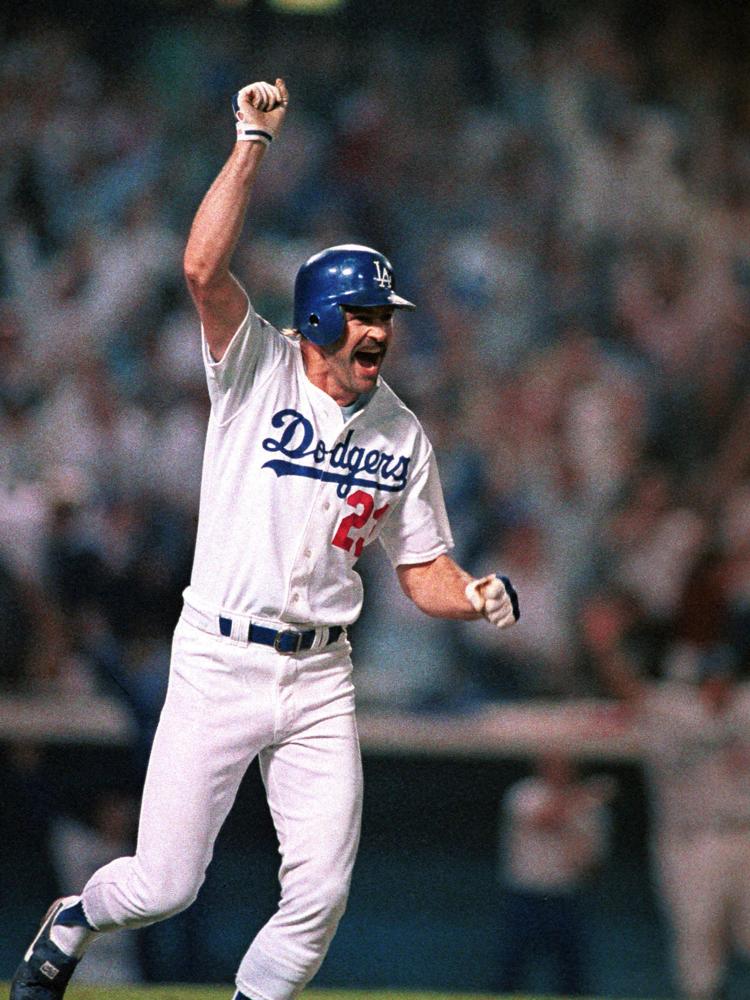 World Series Oakland LA 1988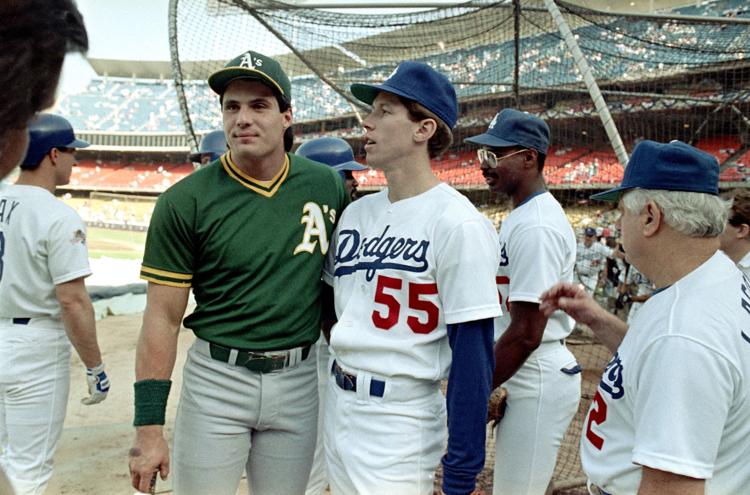 Kirk Gibson World Series 1988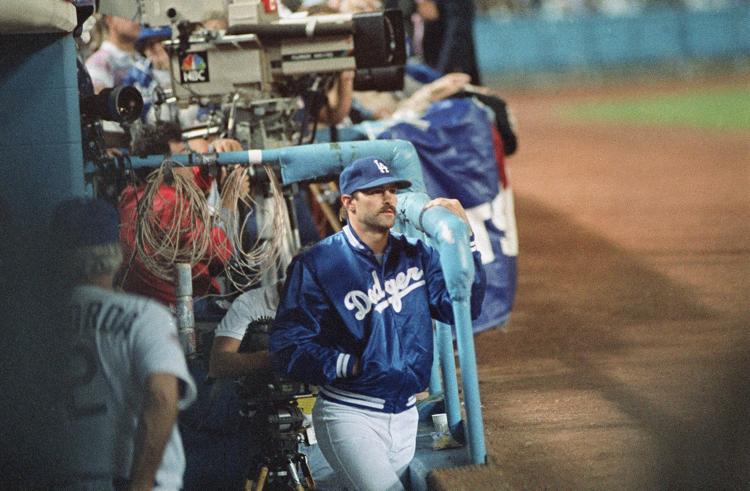 Athletics vs Dodgers World Series 1988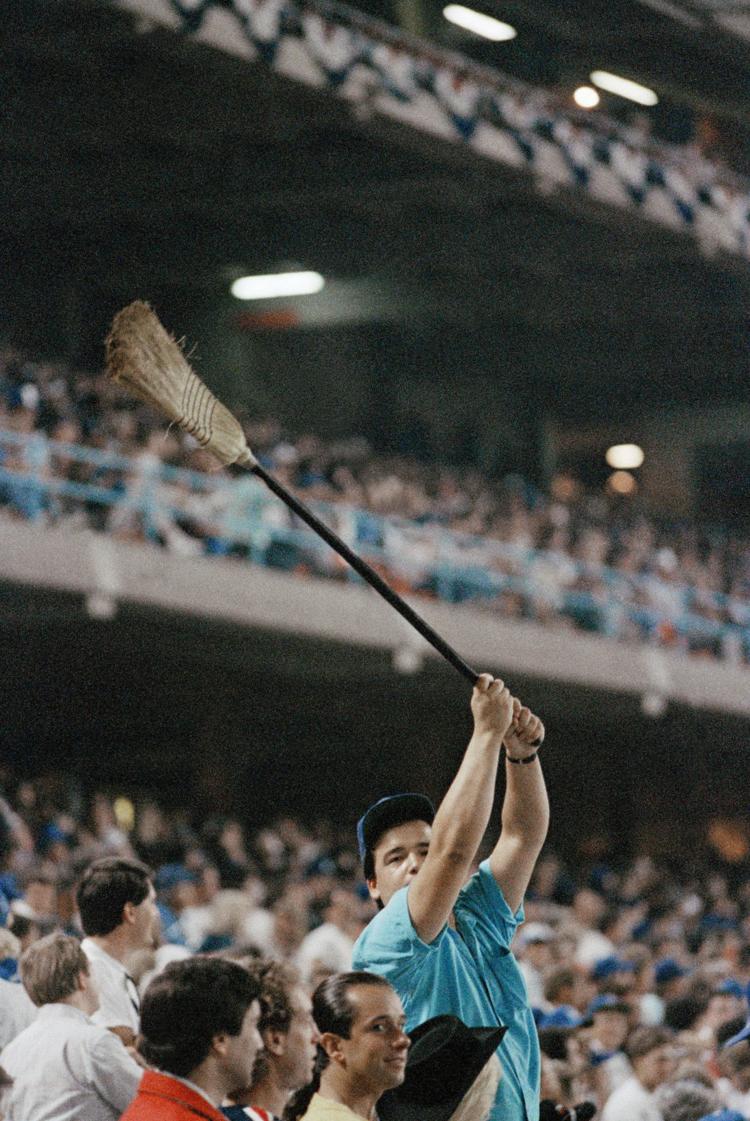 1988 MLB World Series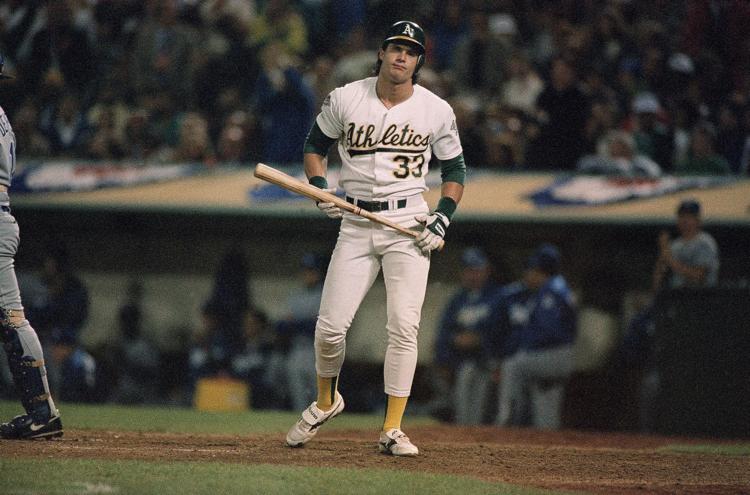 Fred Claire and Tommy Lasorda rejoice in 1988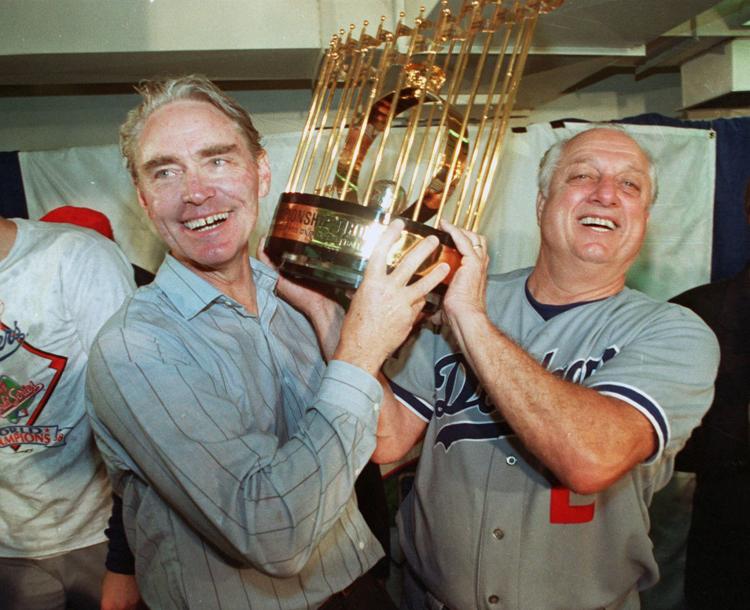 Orel Hershiser dominant in Oakland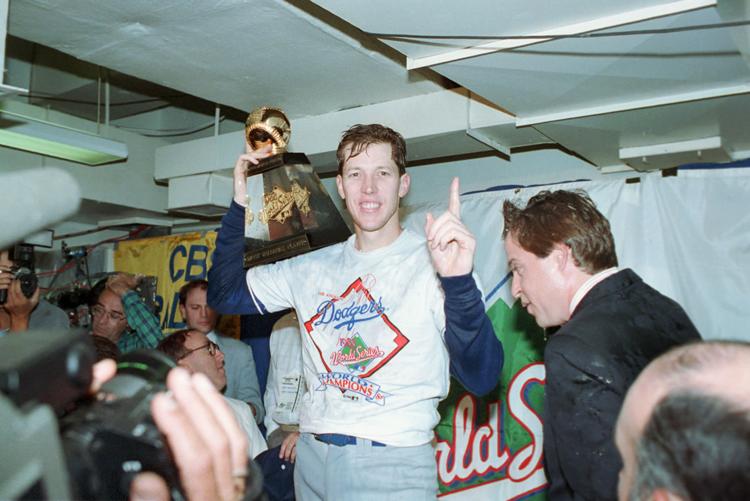 1988 MLB World Series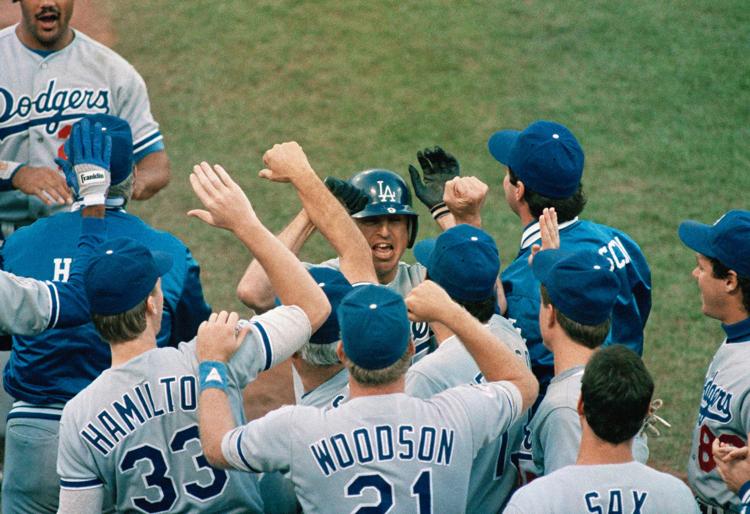 Athletics vs Dodgers World Series 1988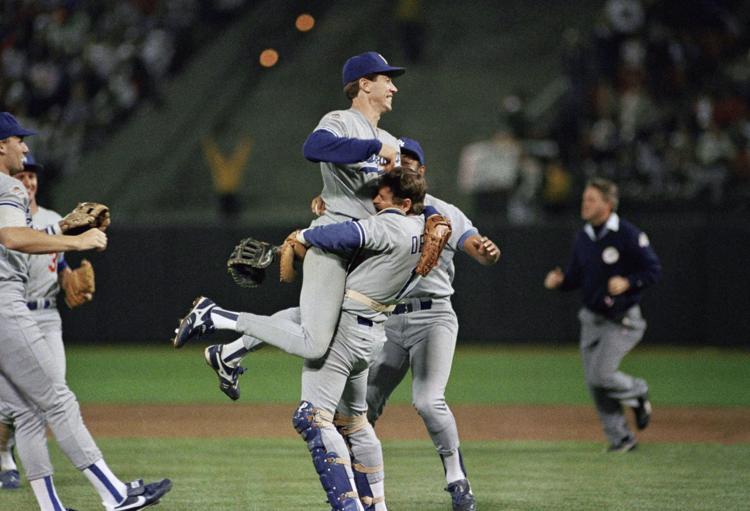 1988 MLB World Series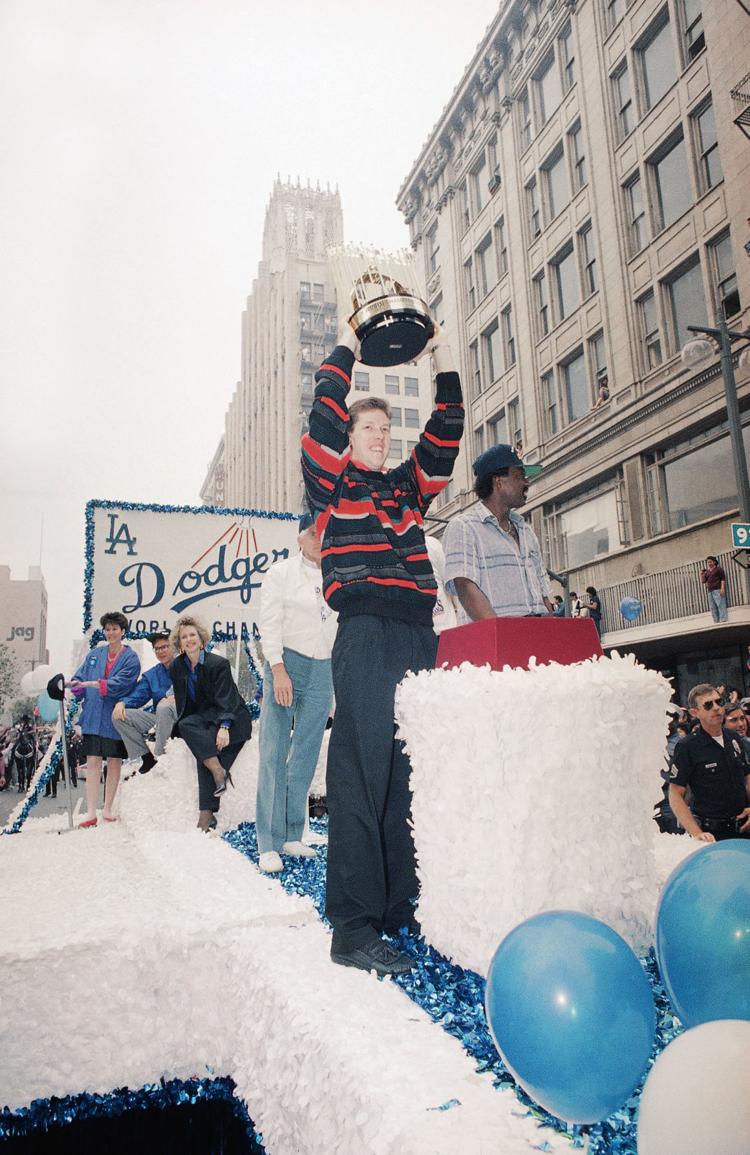 Ronald Reagan with The Dodgers 1988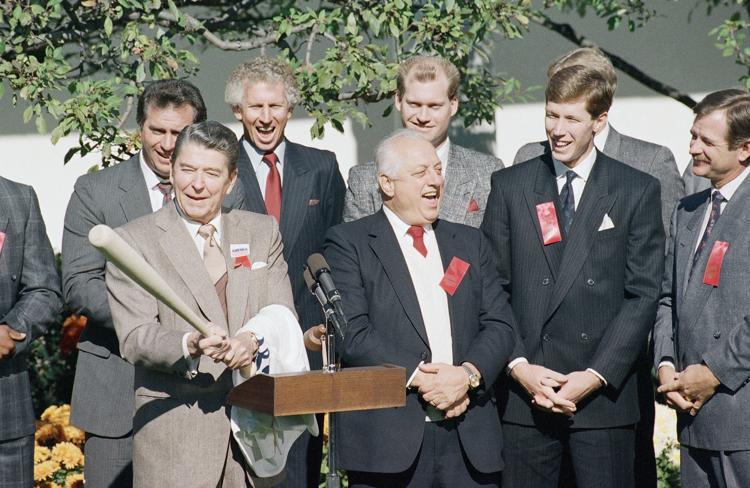 Rick Dempsey and Gary Carter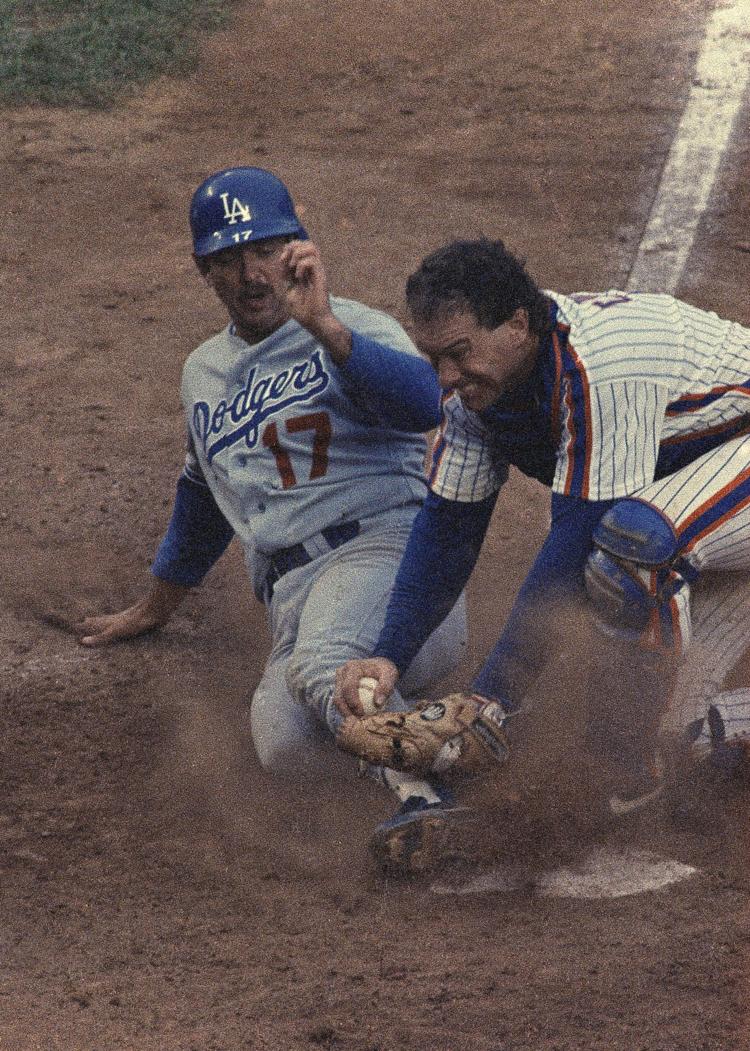 Billy Bean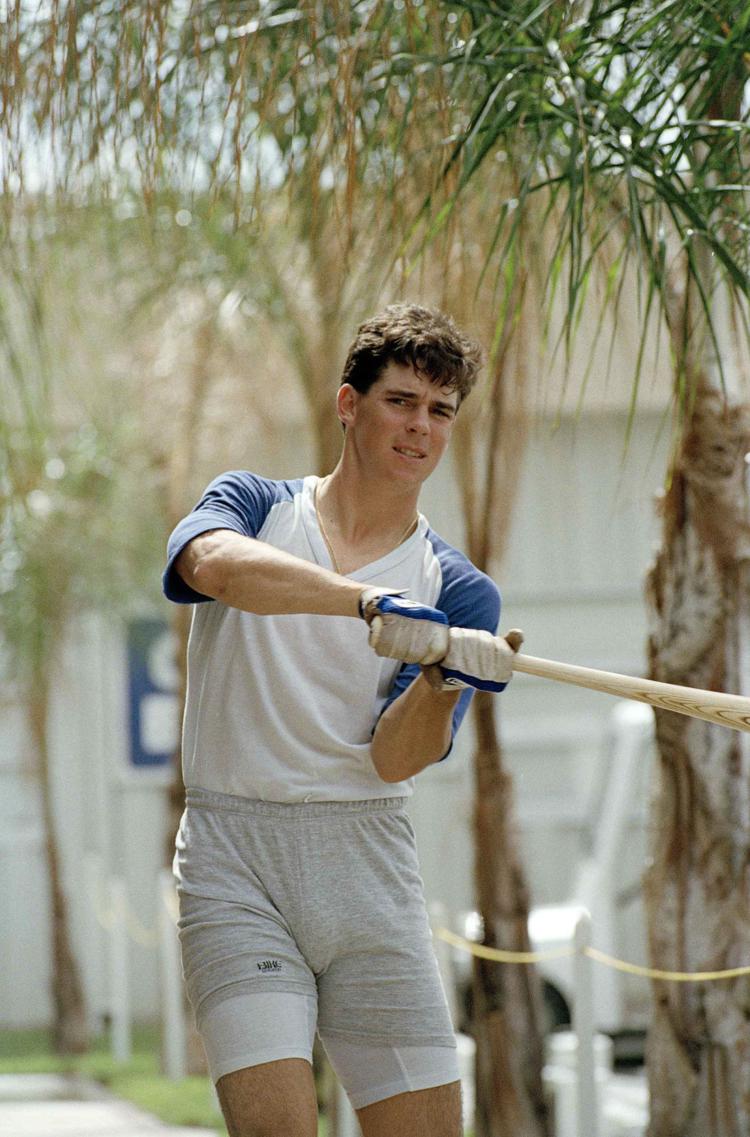 Eddie Murray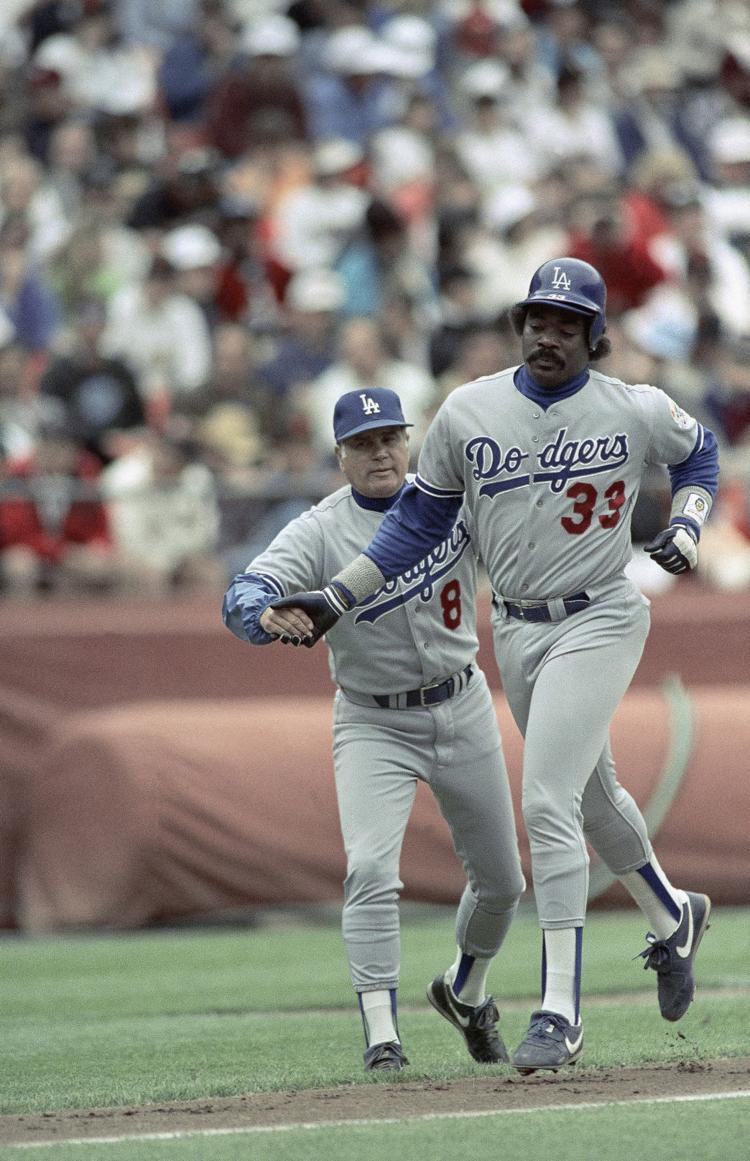 Strawberry Claire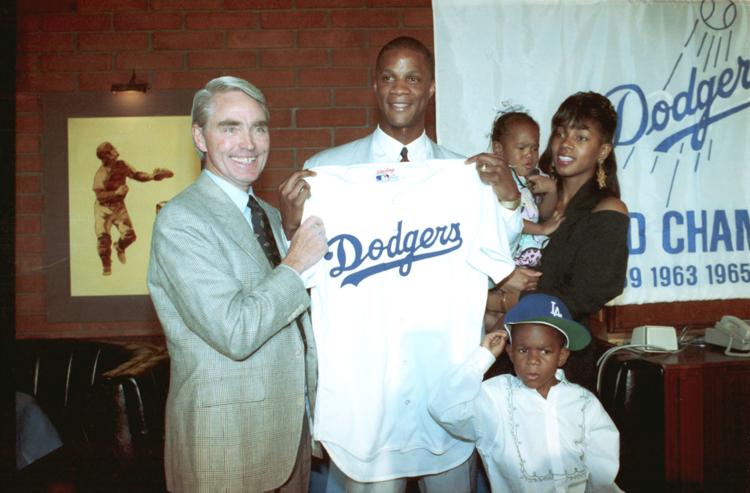 Gary Carter Dodgers 1991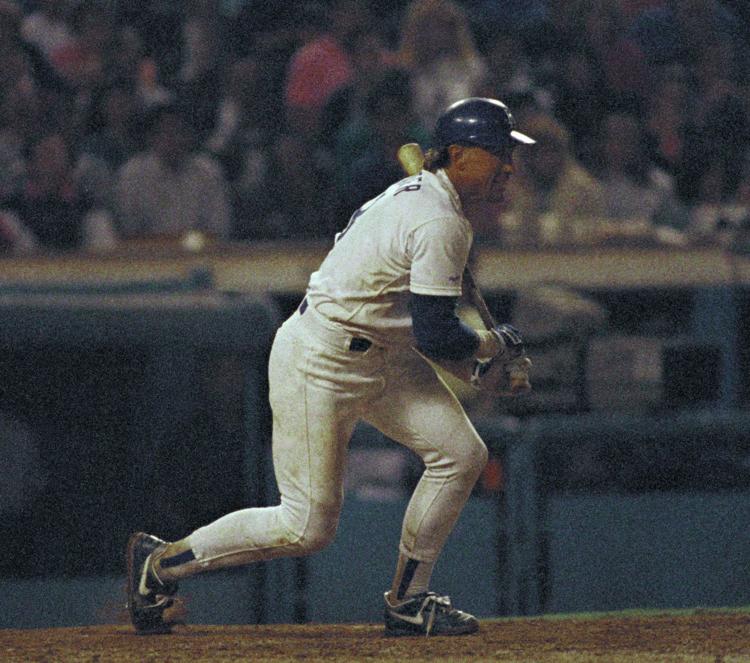 Rodney King, Jimmie Davis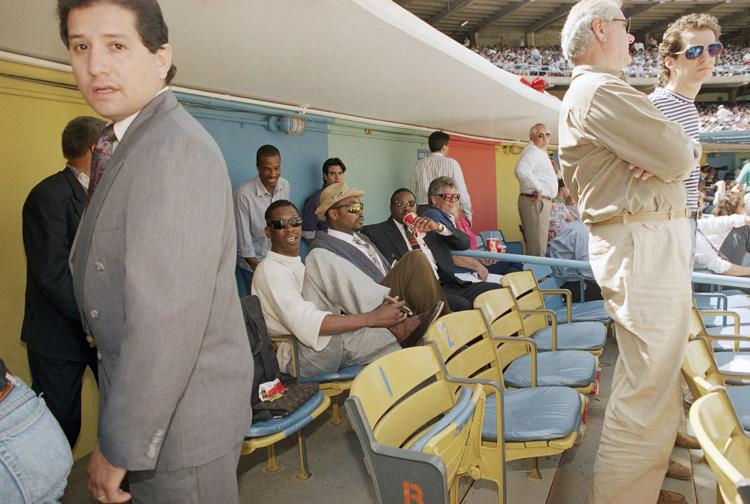 1994 MLB All Star Game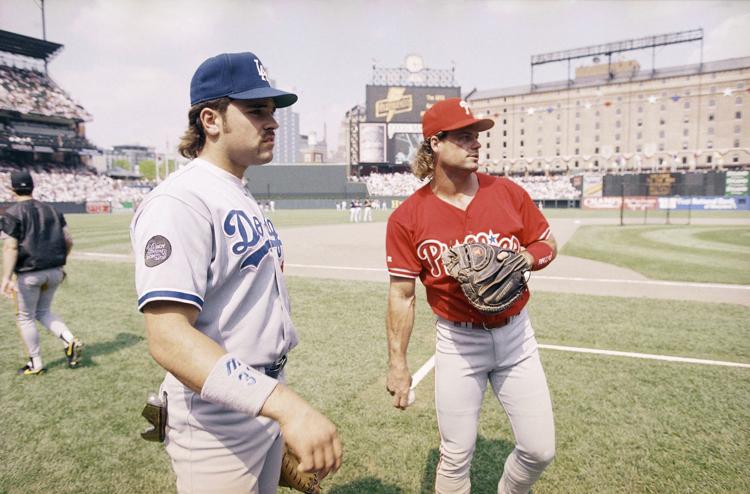 Mike Piazza, Barry Bonds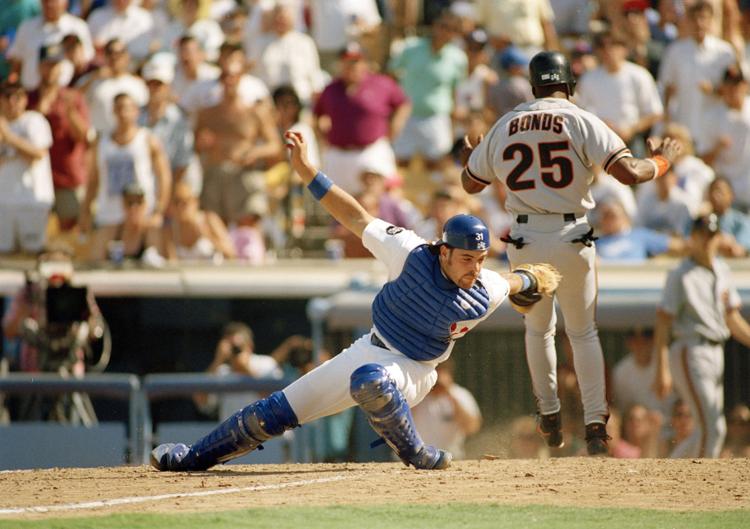 Brett Butller and Todd Hundley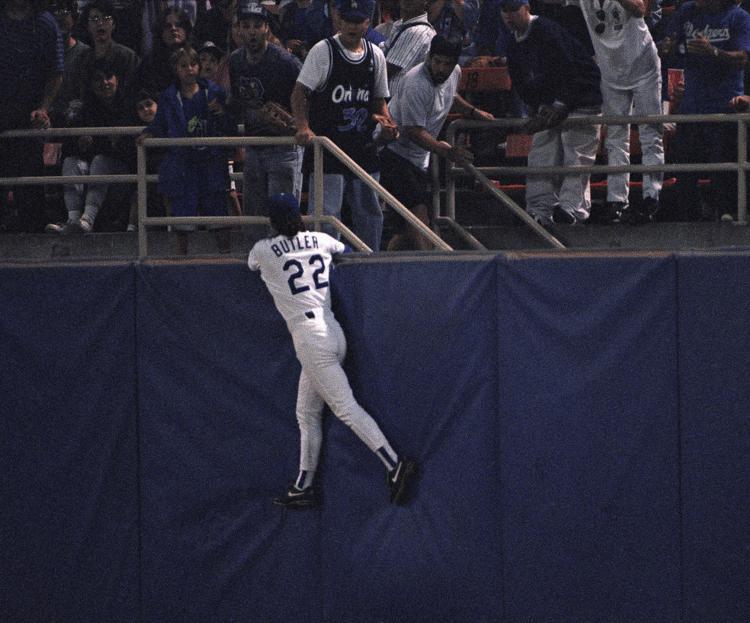 Mike Piazza and Tony Gwynn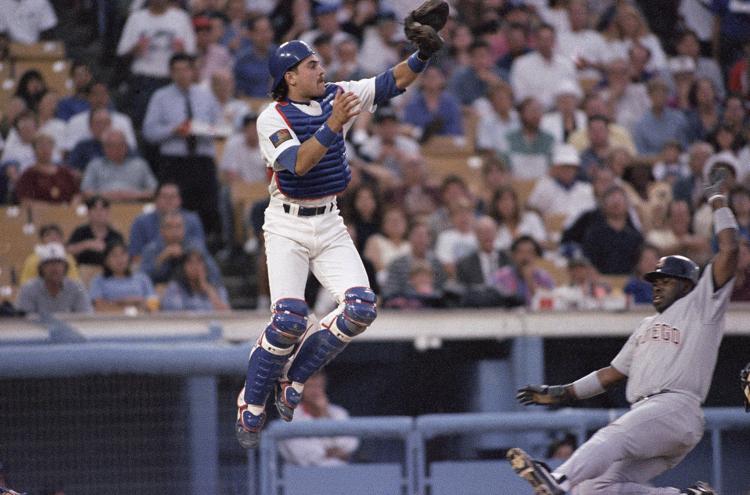 Dodgers Giants Baseball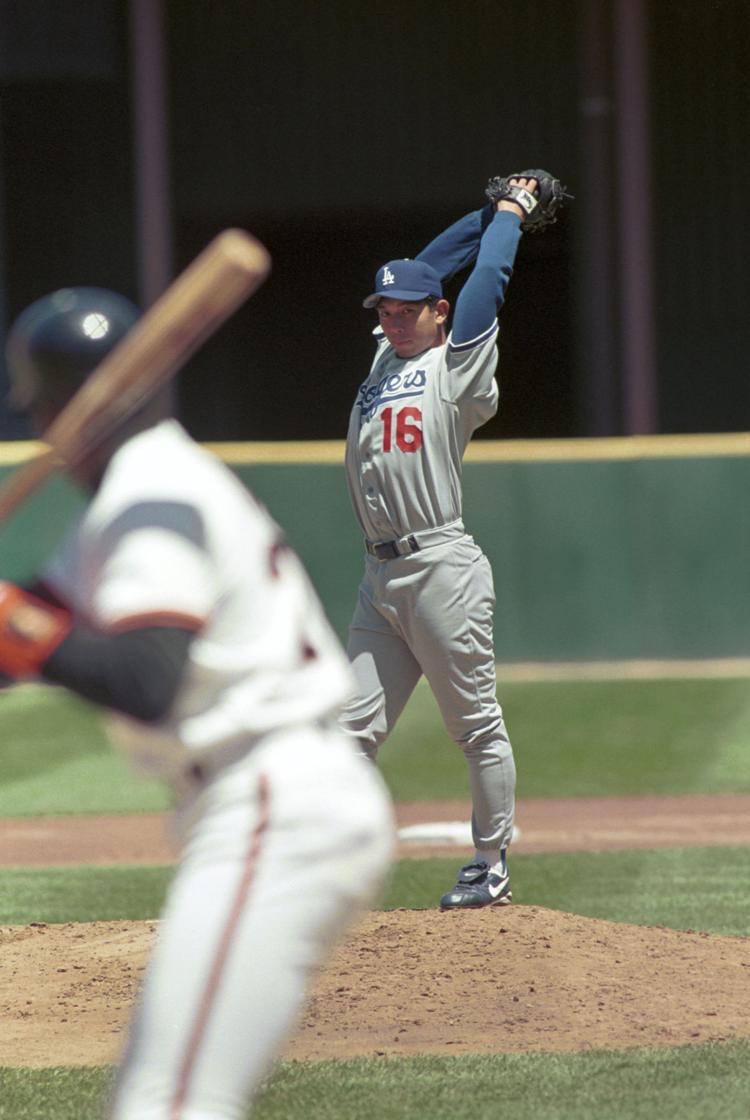 Japan Nomo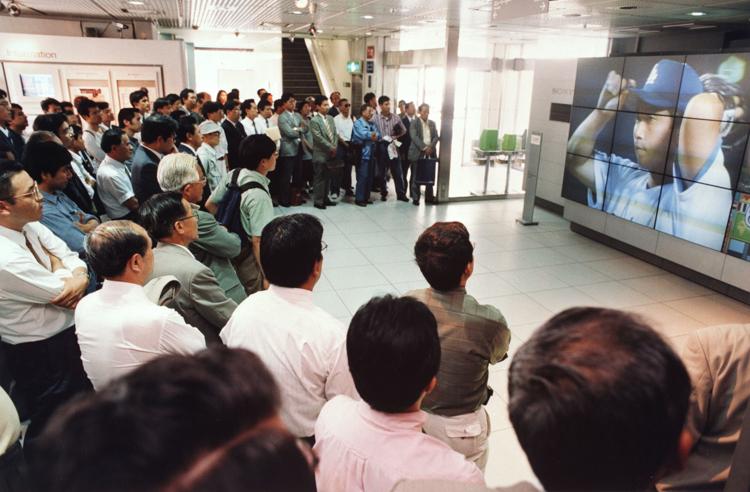 Raul Mondesi goes yard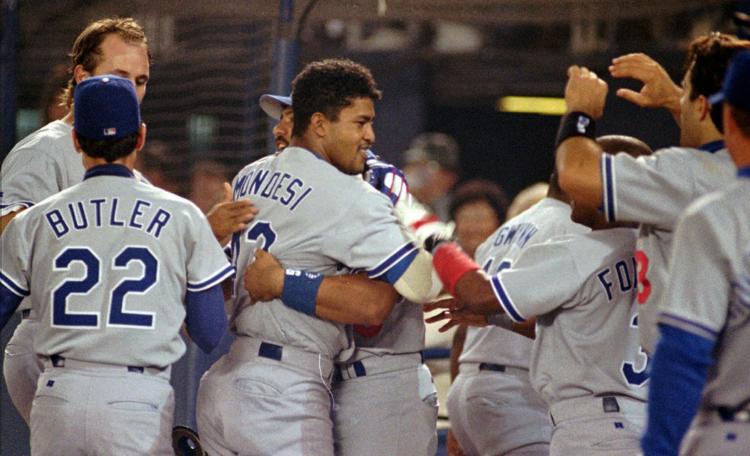 Piazza and Nomo share a sip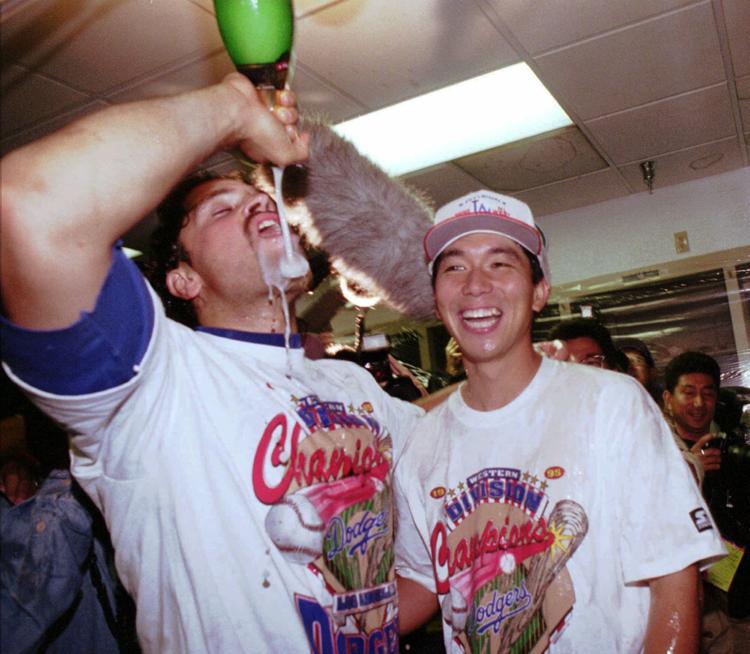 Chan Ho Park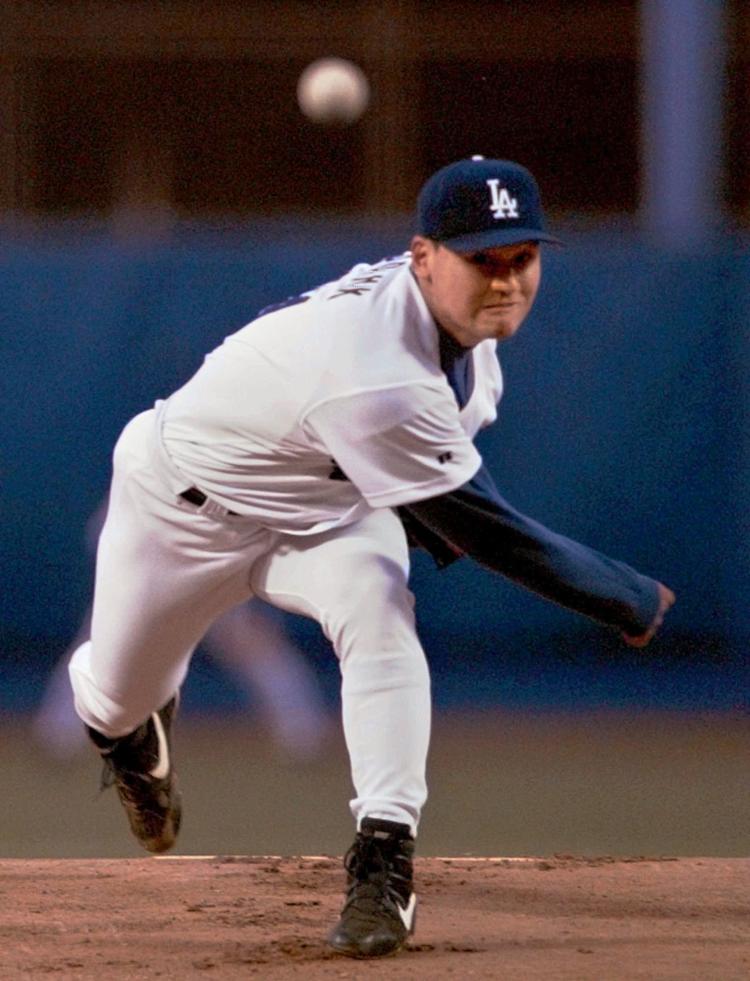 Dodgers Marlins 1996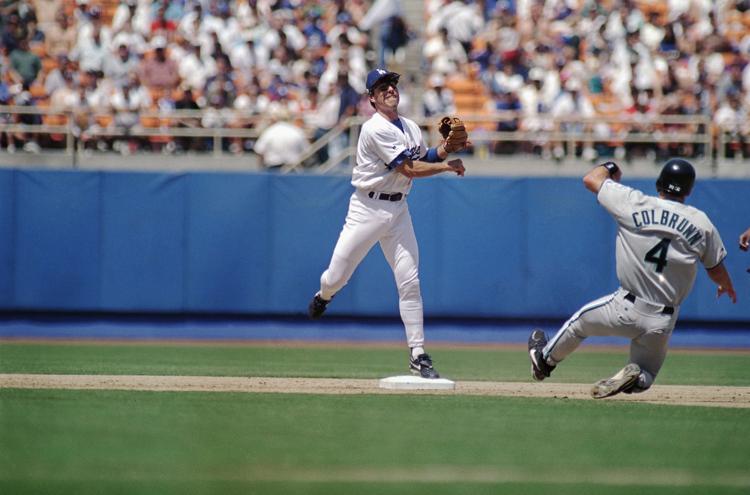 Dodgers Cubs 1996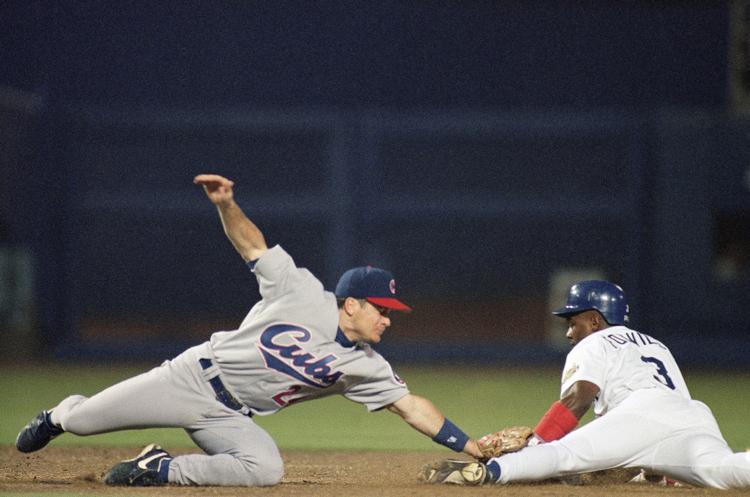 Delino DeShields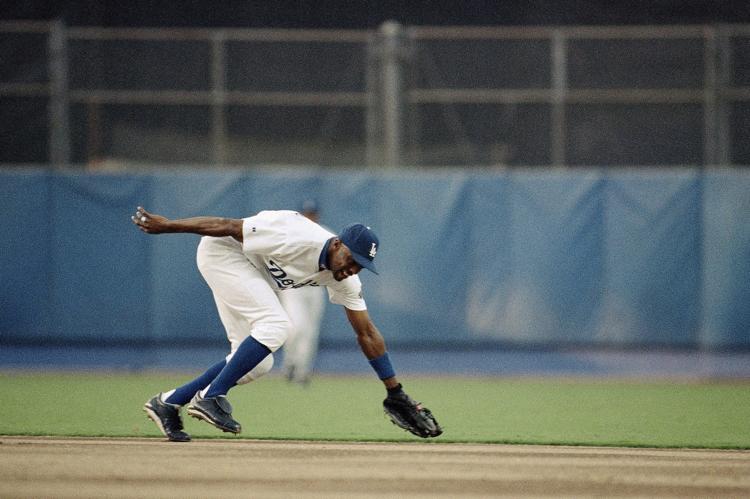 MIKE PIAZZA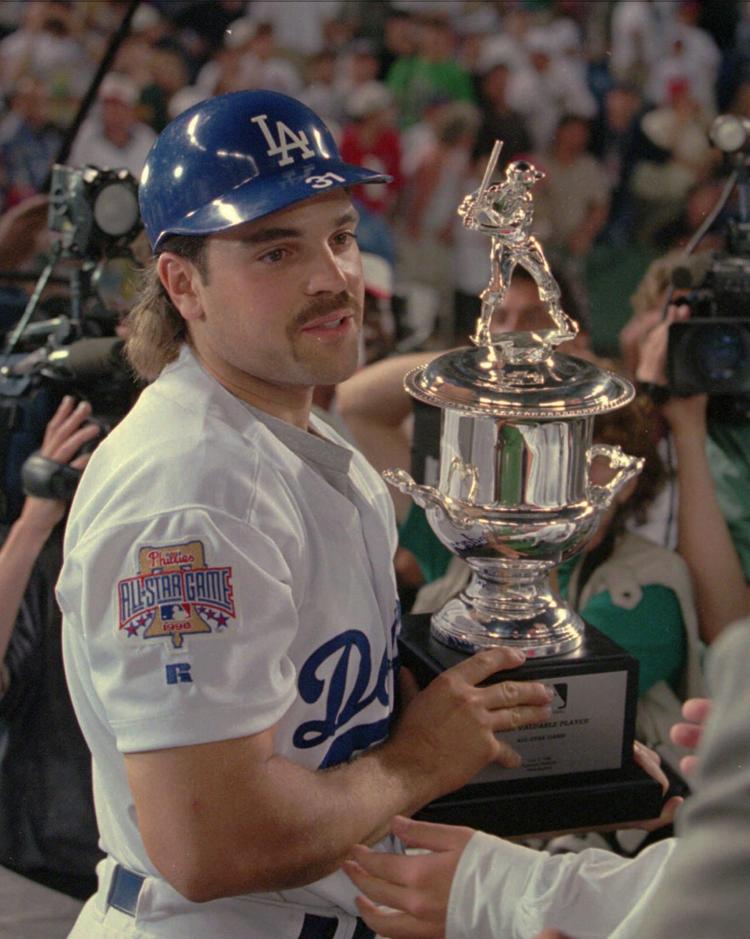 Lasorda leaves the dugout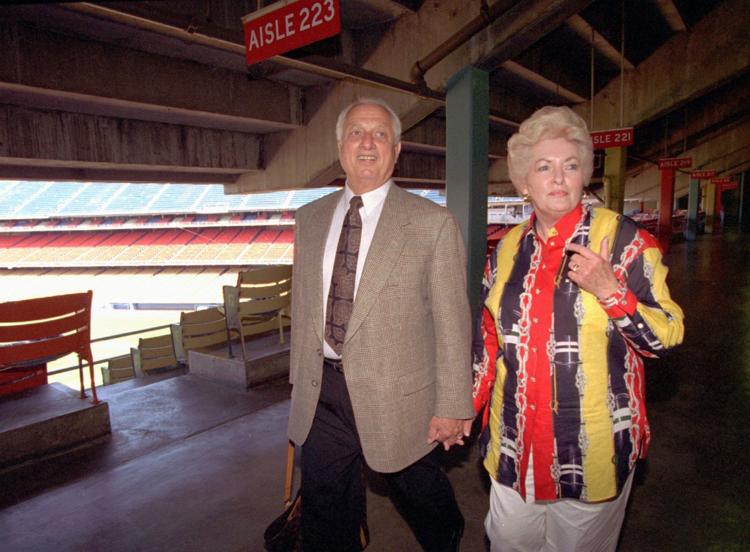 Lasorda remembered at Dodger Stadium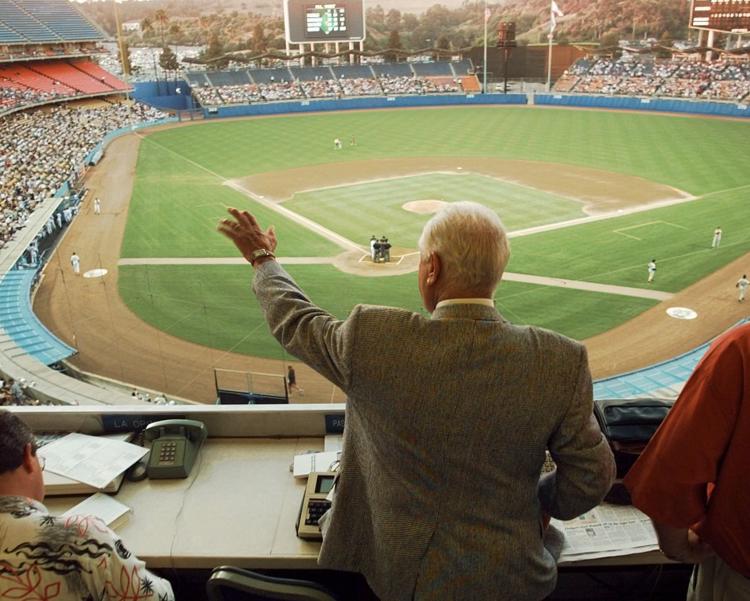 Brett Butler returns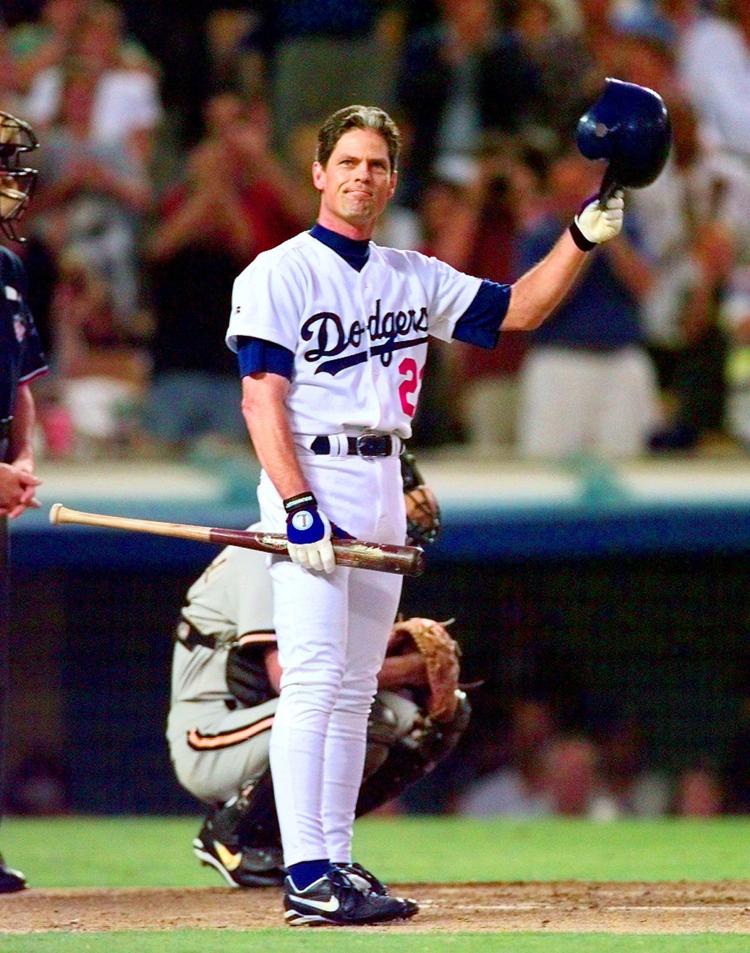 Nomo No-hitter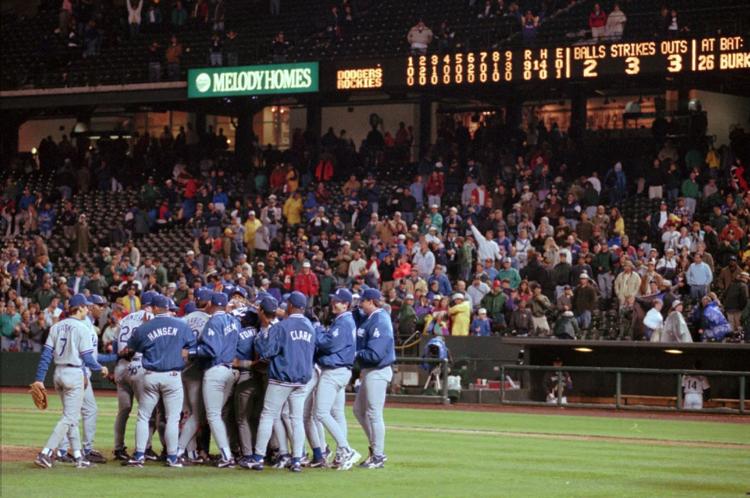 Todd Hollandsworth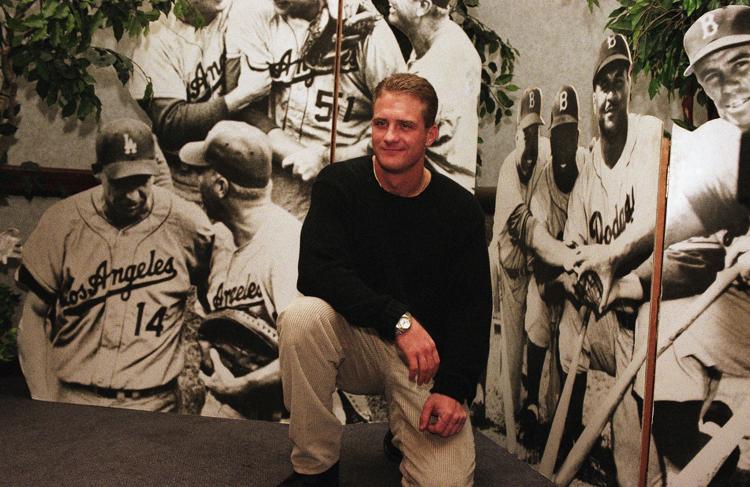 Jackie Robinson honored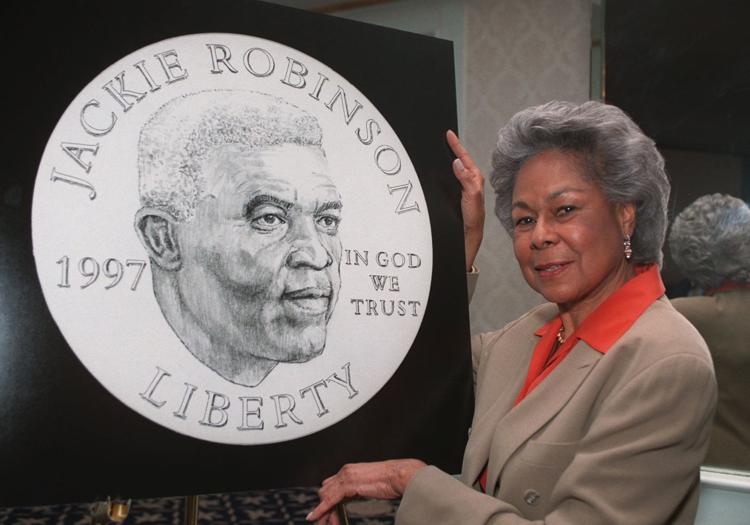 Eric Karros LA Dodger HR king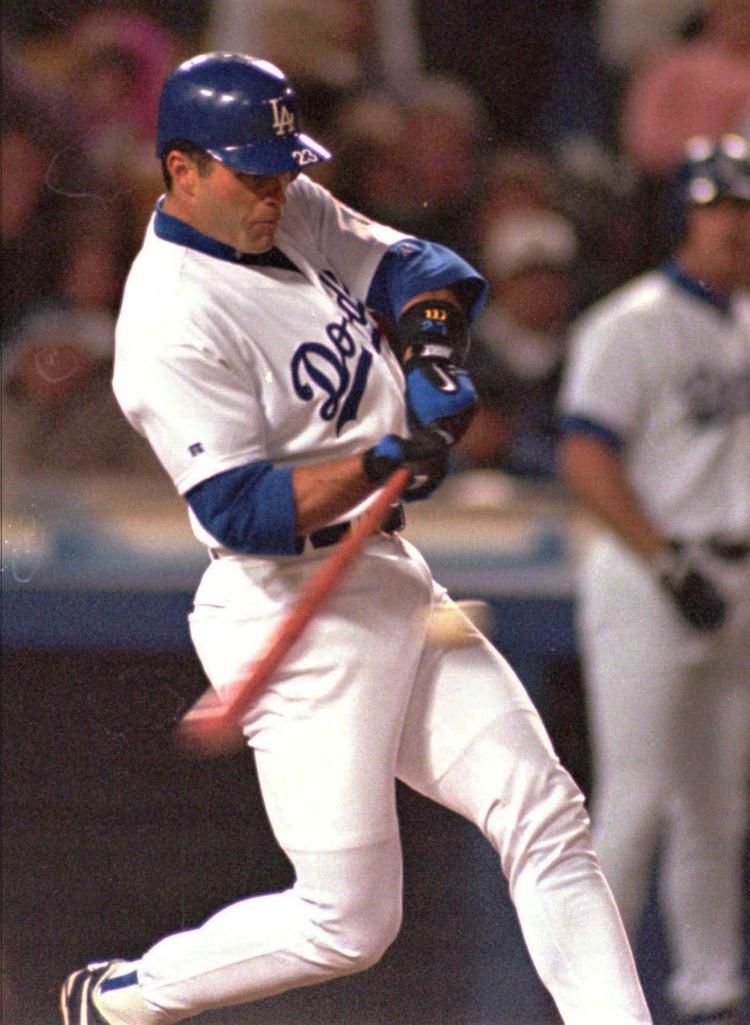 Todd Zeile sliding into home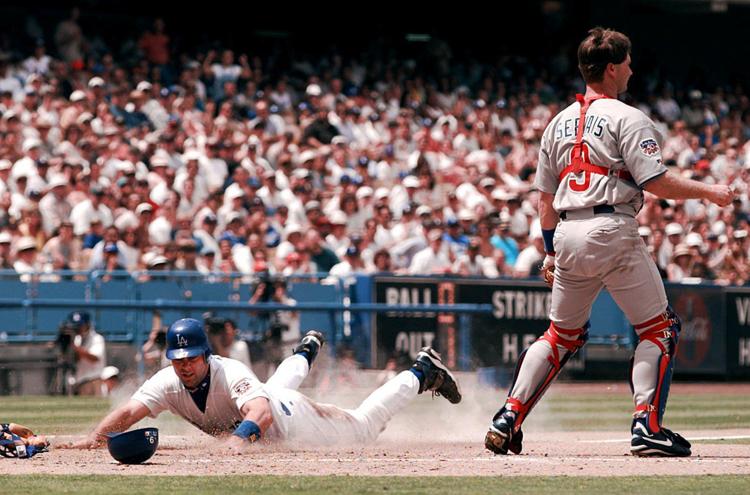 South Korean Dodger fan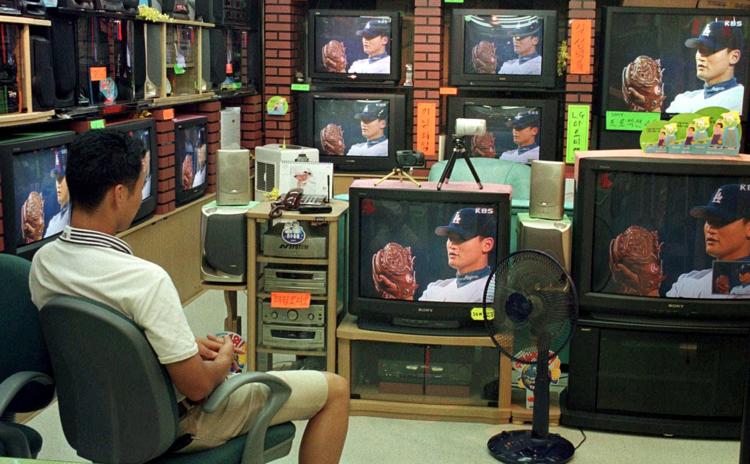 Lasorda choked up in Cooperstown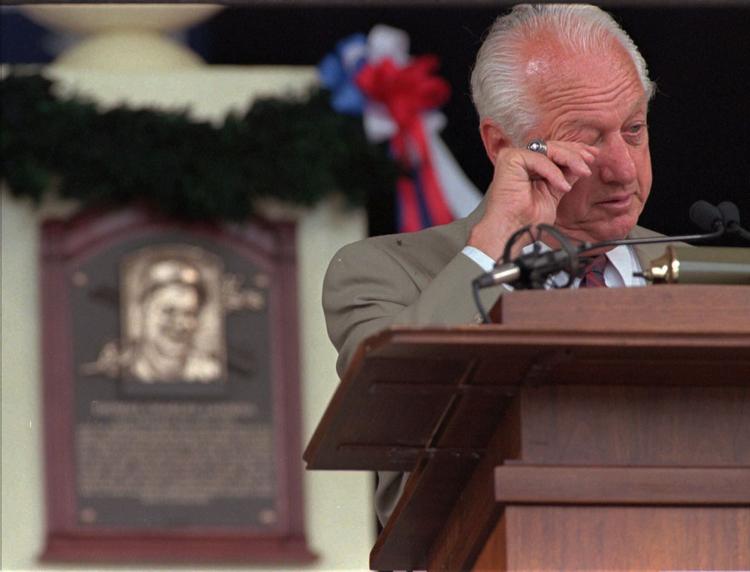 OTIS NIXON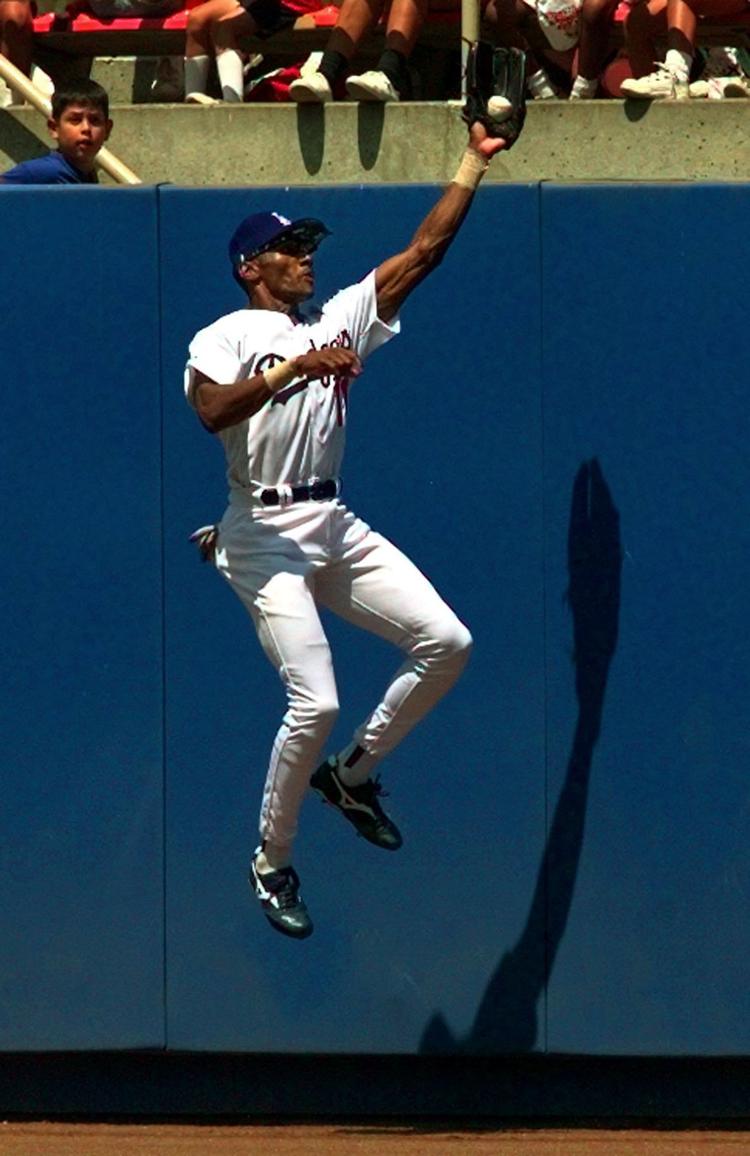 Mike Piazza in Japan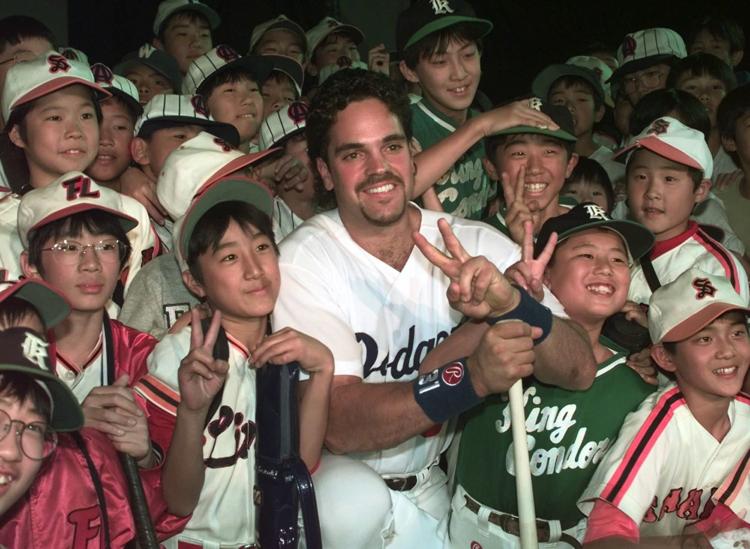 Kevin Orie, Eric Young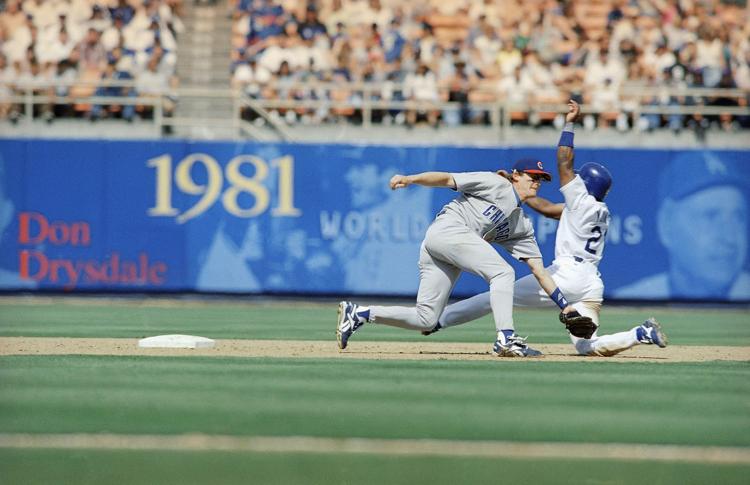 Gary Sheffield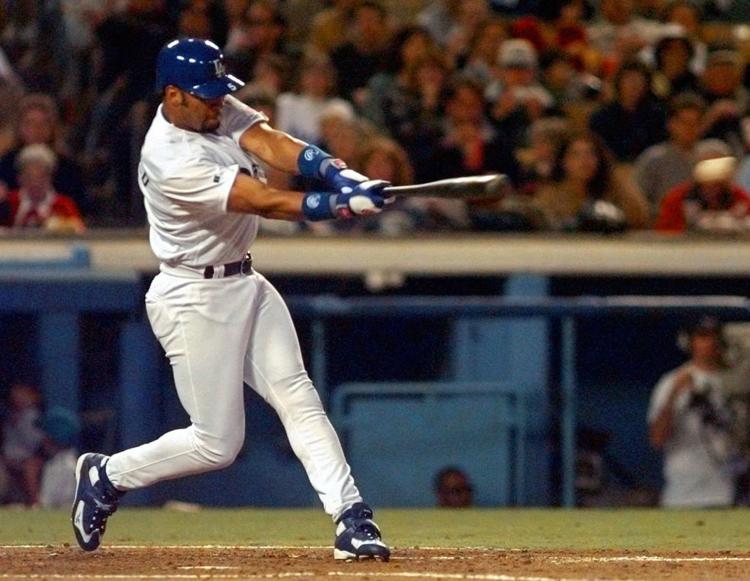 Glenn Hoffman interim manager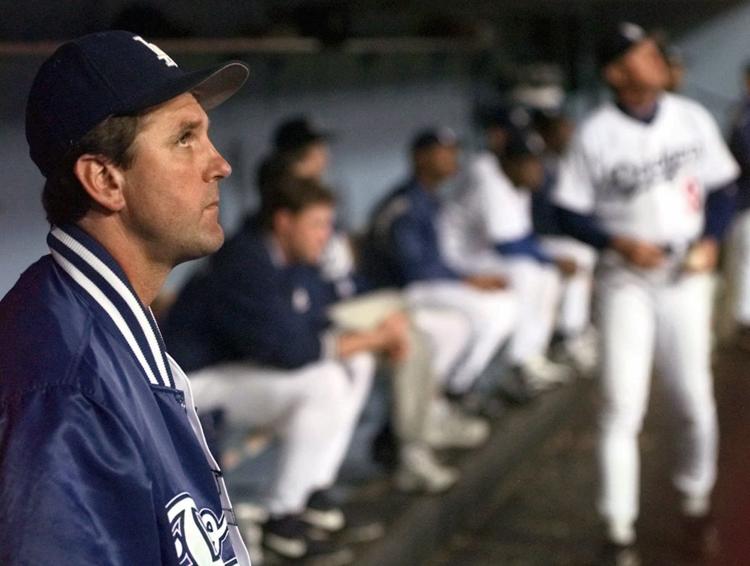 Davey Johnson, Kevin Malone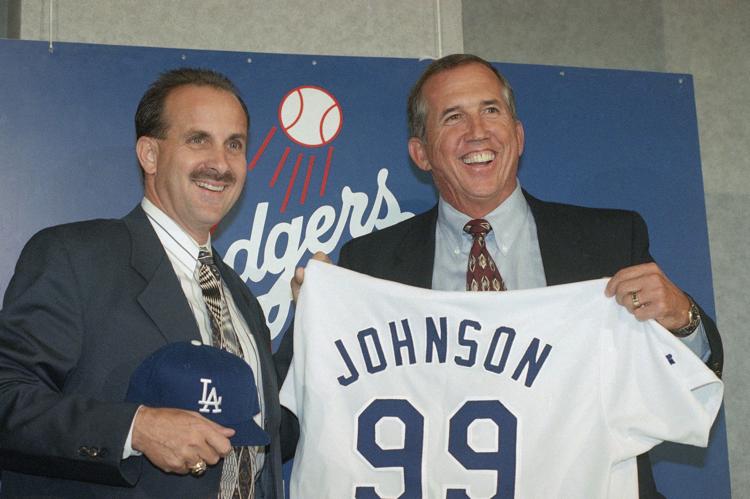 Kevin Brown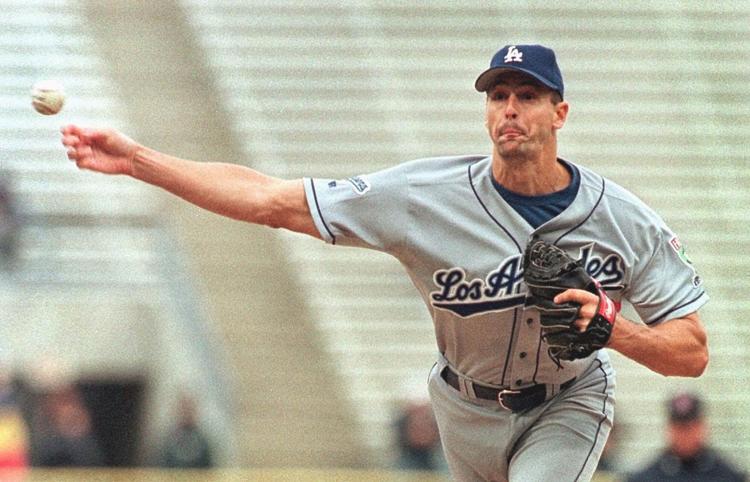 Grudzielanek goes flying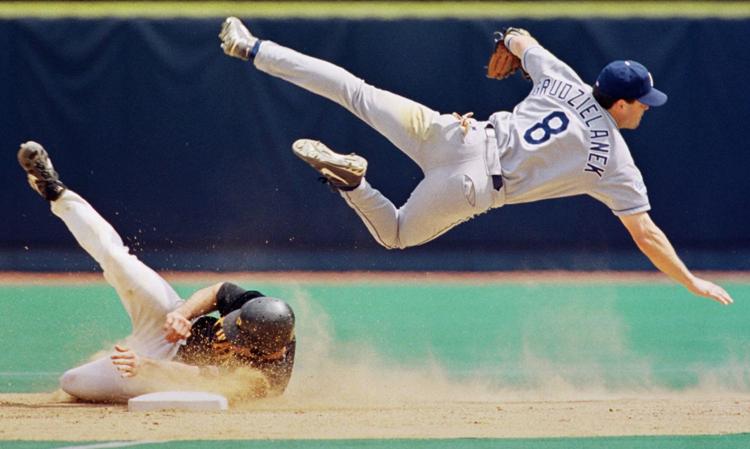 Adrian Beltre at third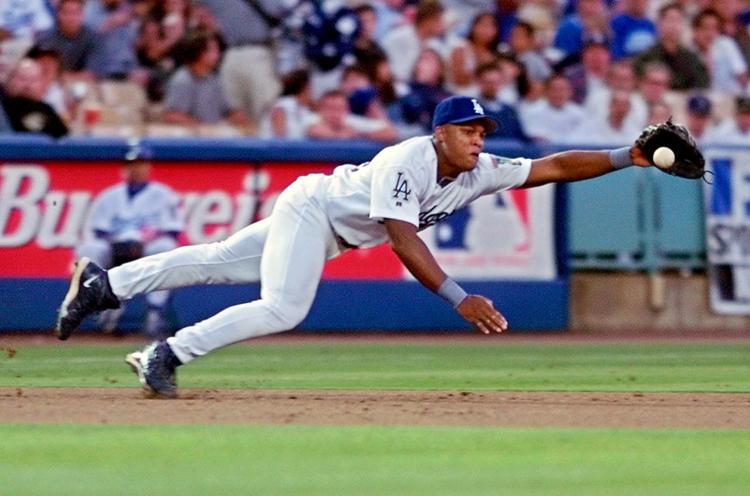 PIAZZA SHEFFIELD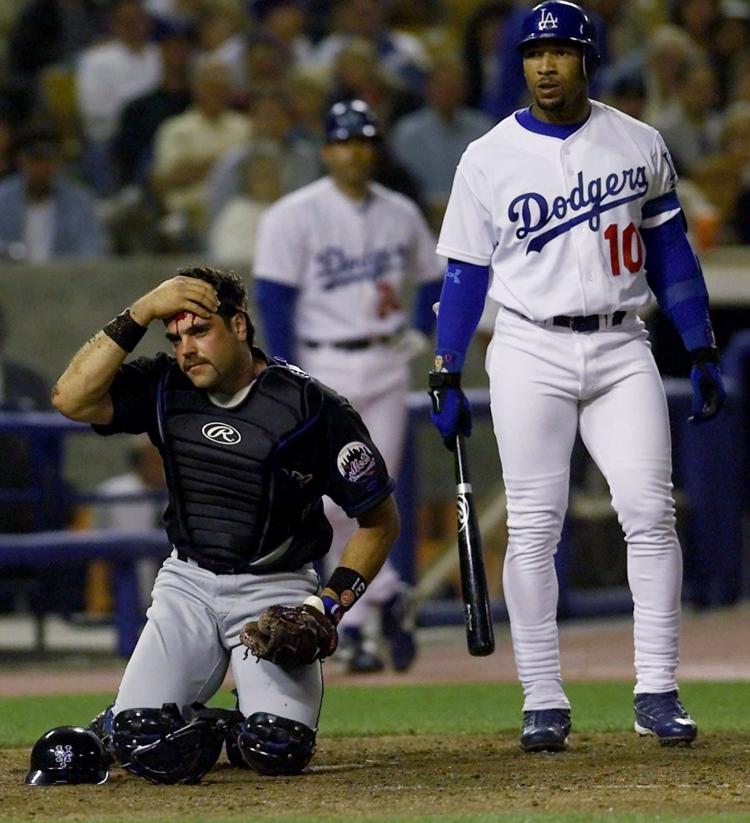 Eric Karros L.A. legend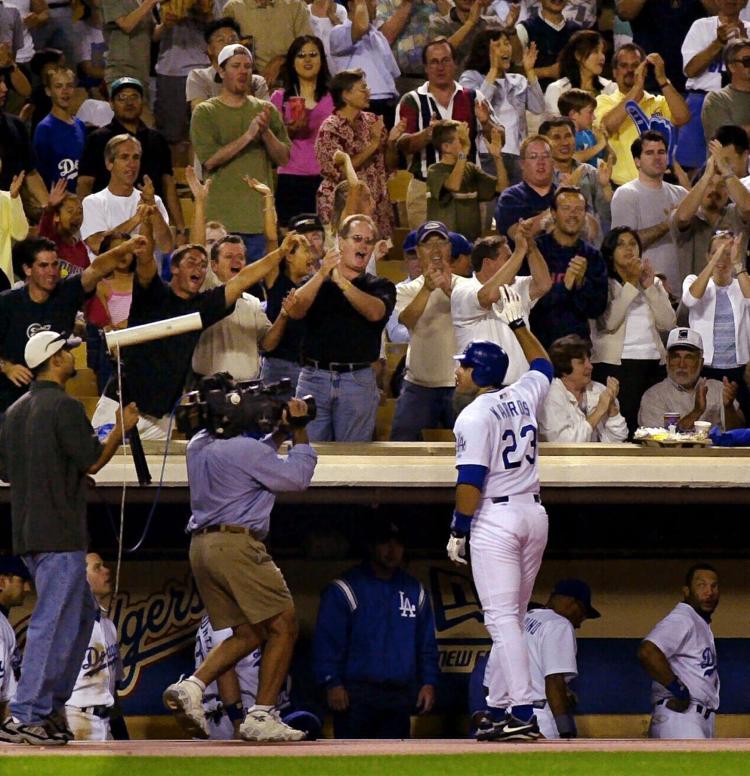 Kobe Bryant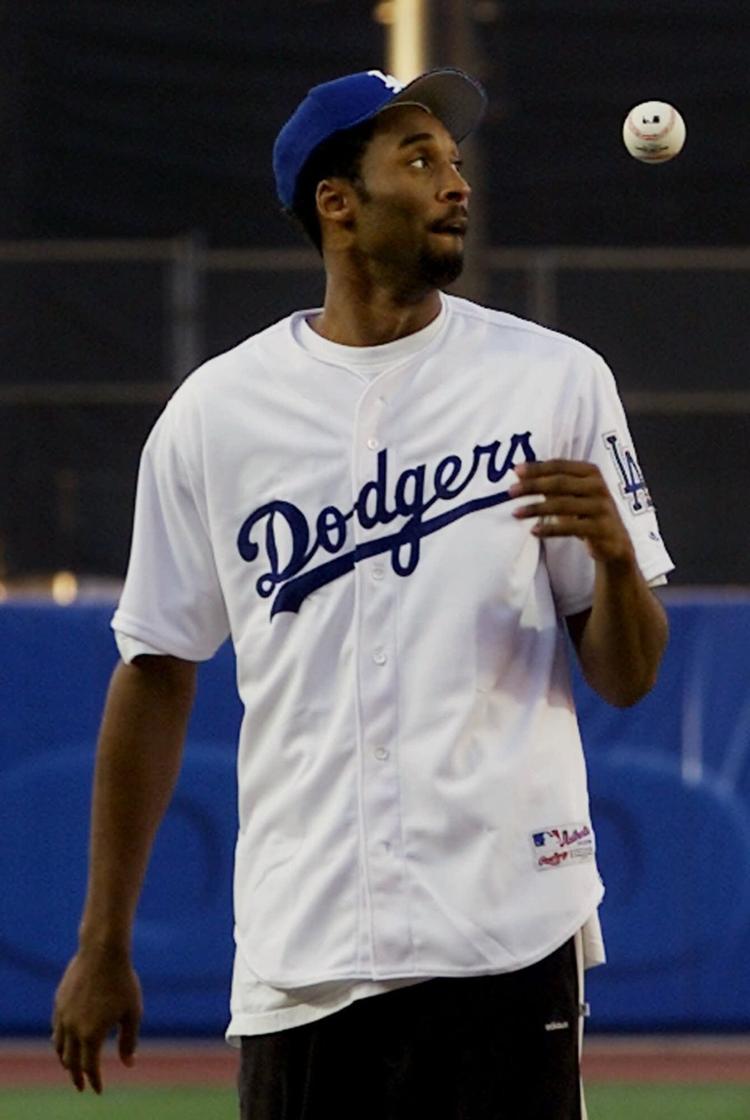 Shawn Green watches it fly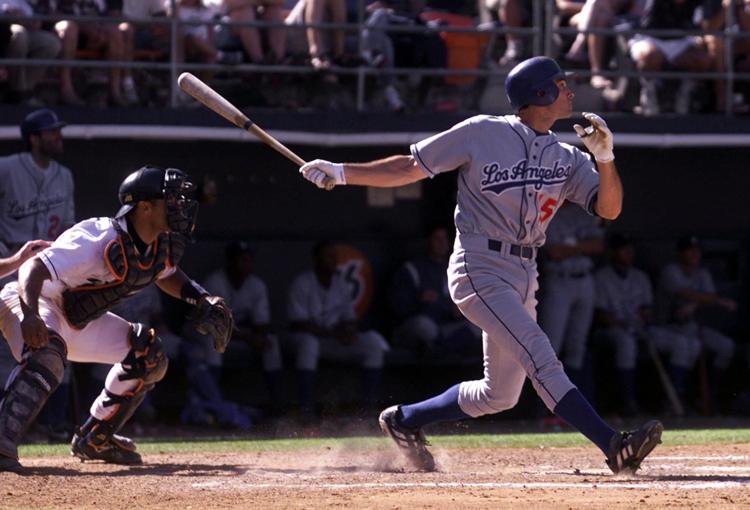 Oreo stacking? Really?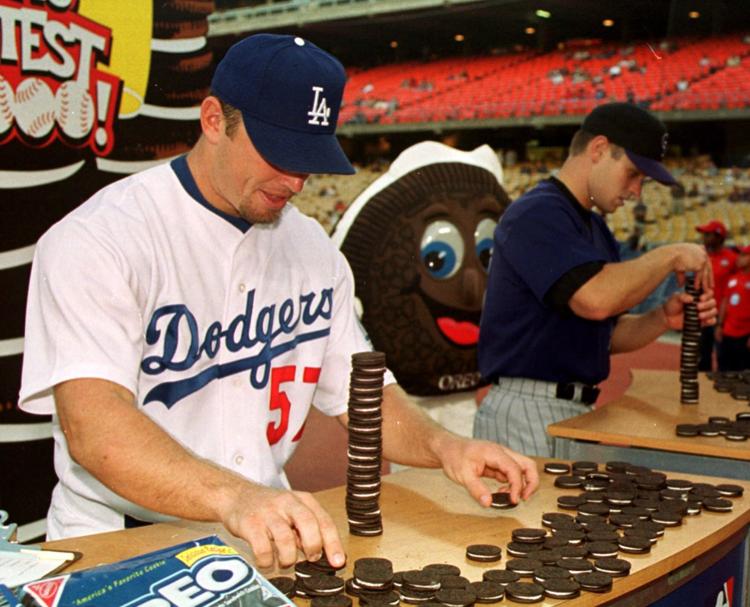 Jim Tracy signs on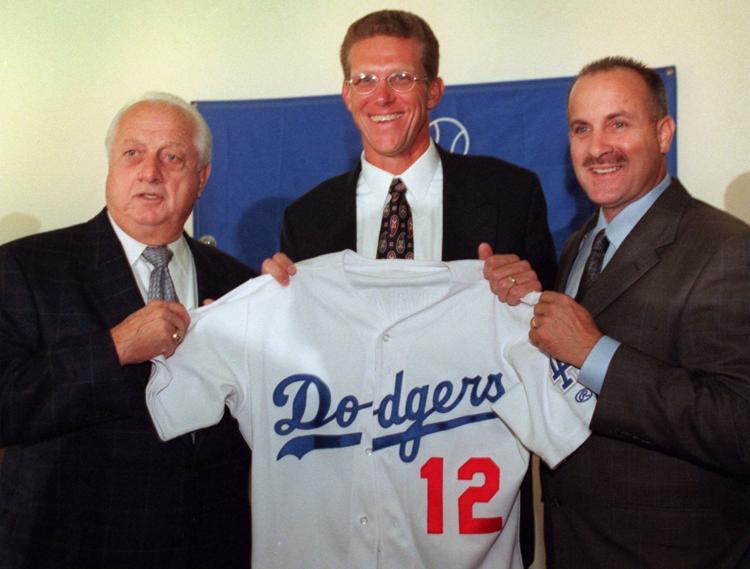 Spring Training 2001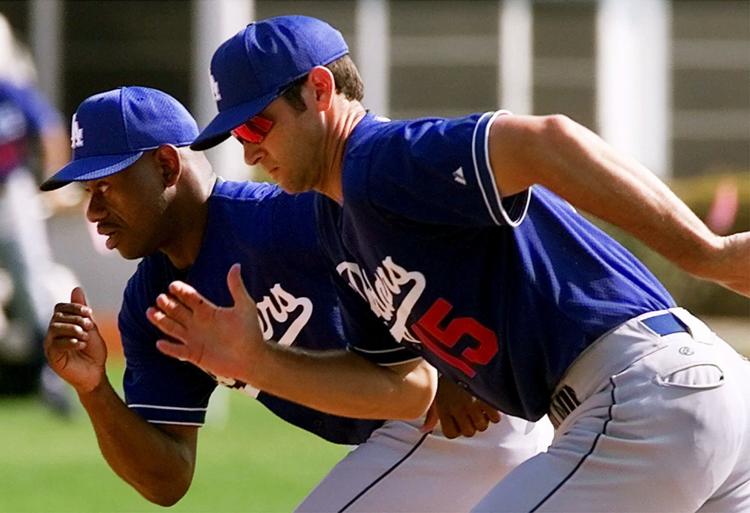 National Anthem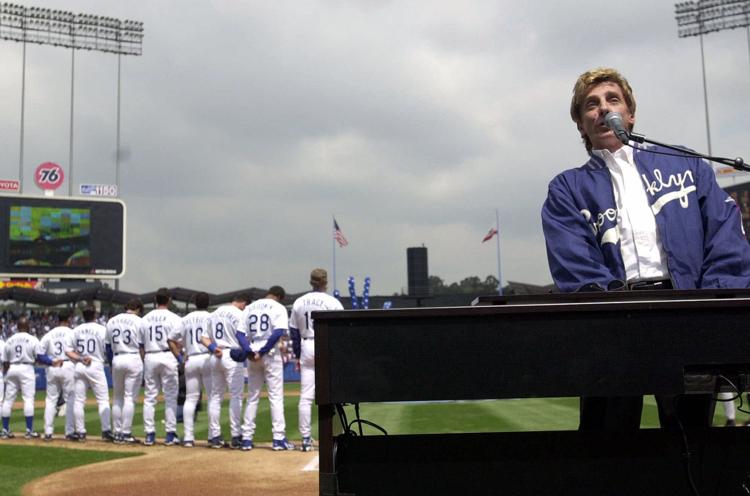 Alex Cora
Gary Sheffield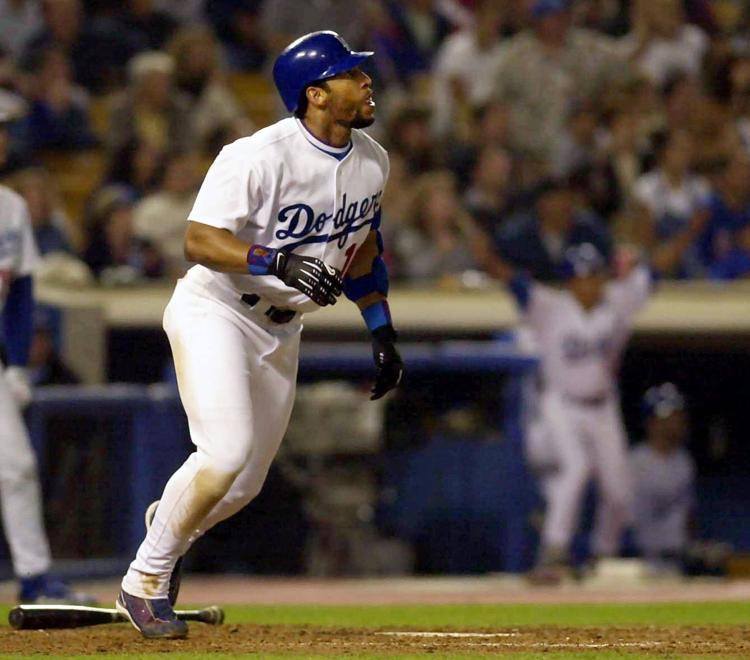 Baseball returns to Brooklyn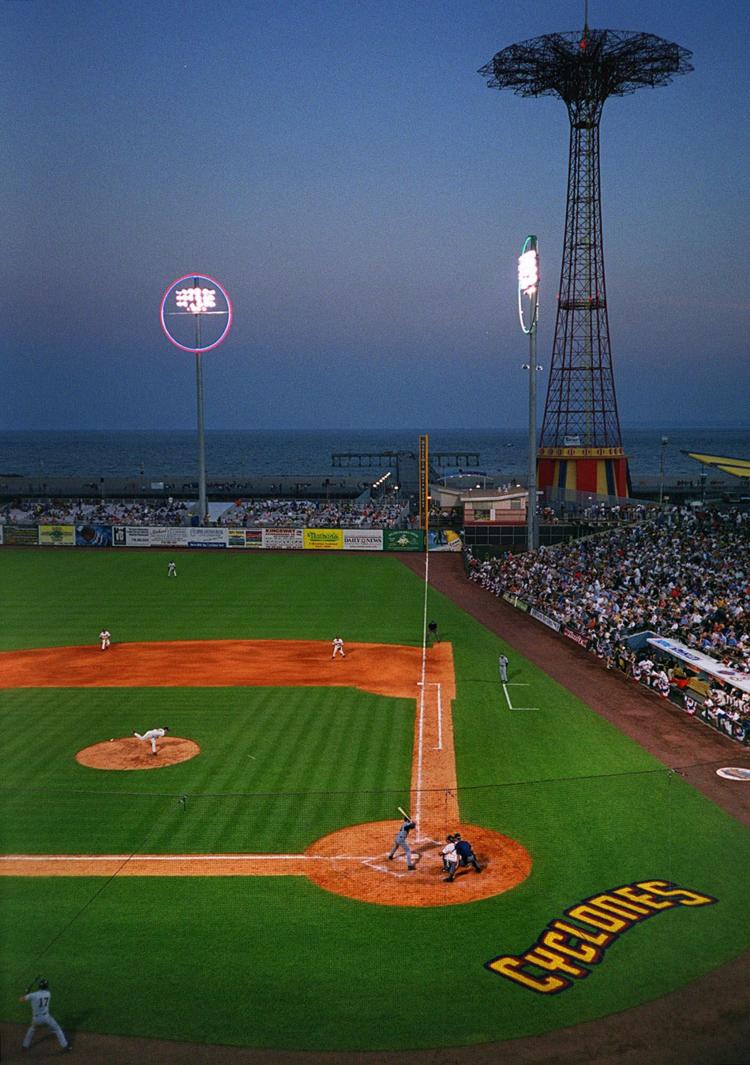 9/11, baseball returns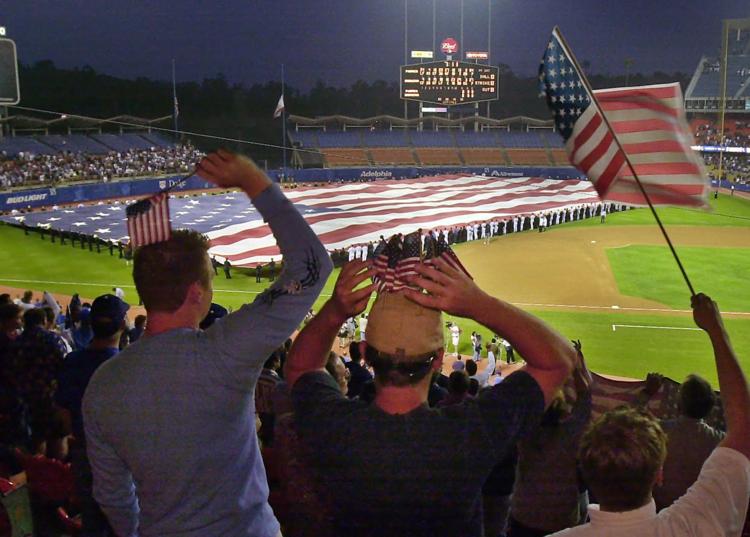 Picture Day ahead of strike?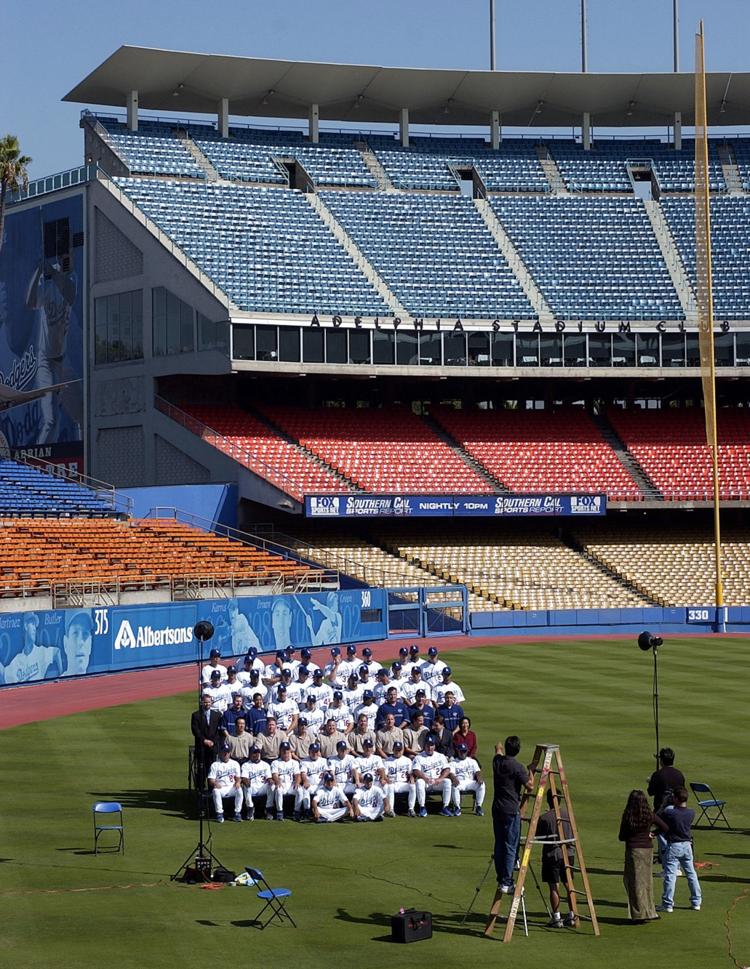 Baseball As America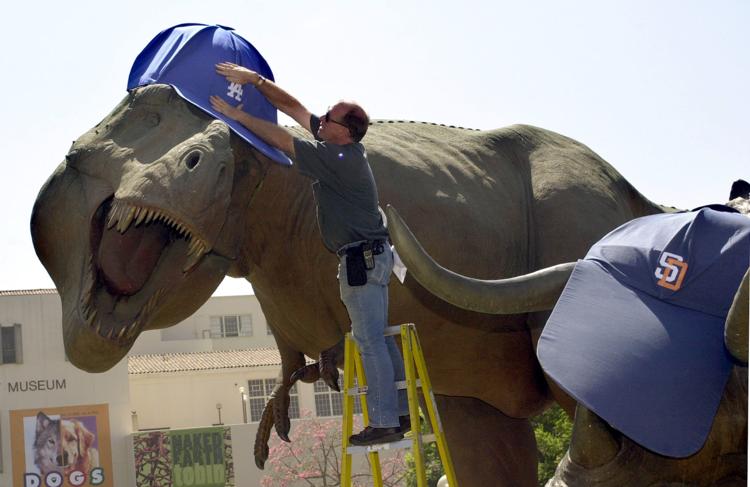 CORA SPIVEY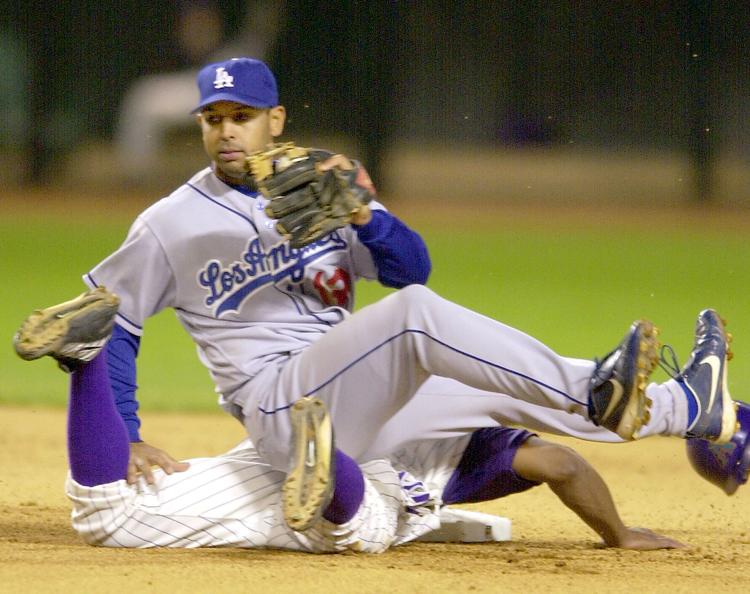 WILLS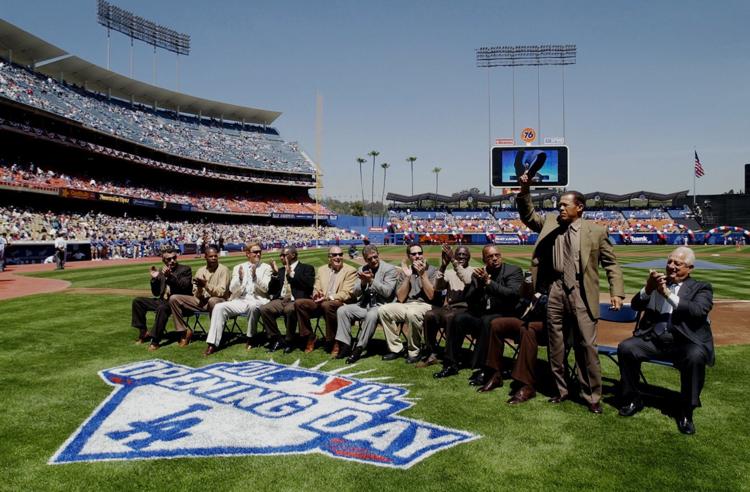 Valenzuela returns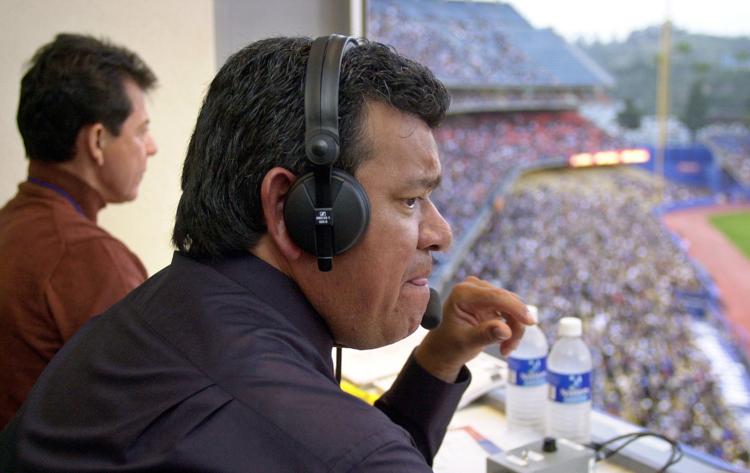 Alright, alright, alright!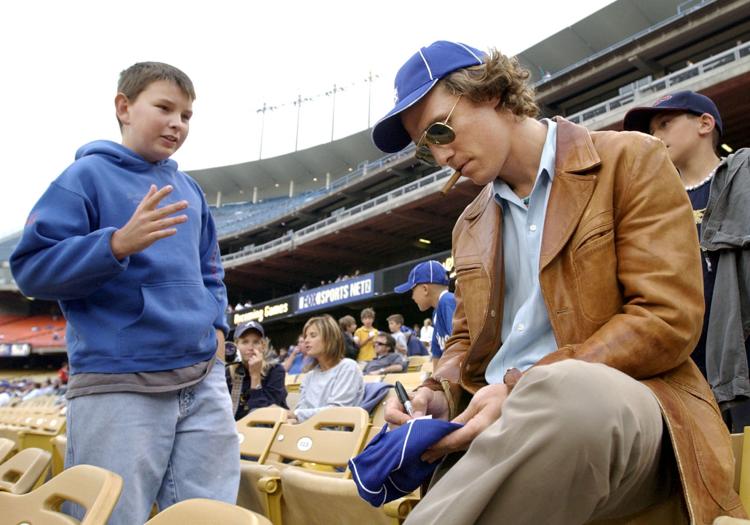 Paul Lo Duca bomb
LO DUCA ROBERTS IZTURIS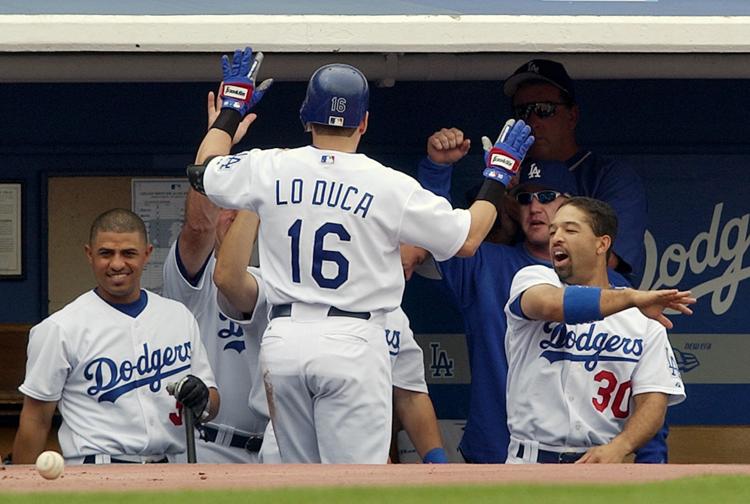 Jack Nicholson in Cleveland?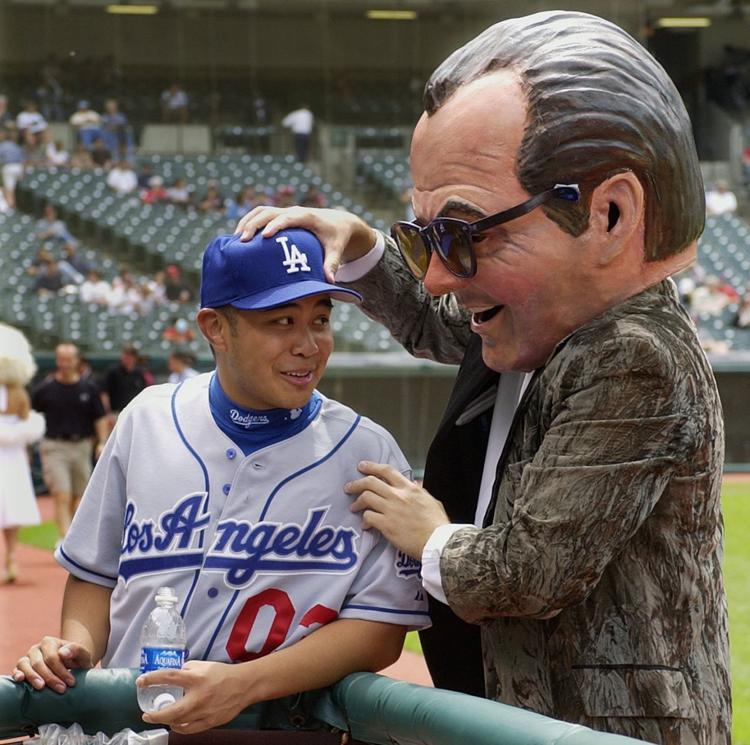 Rickie played in LA too?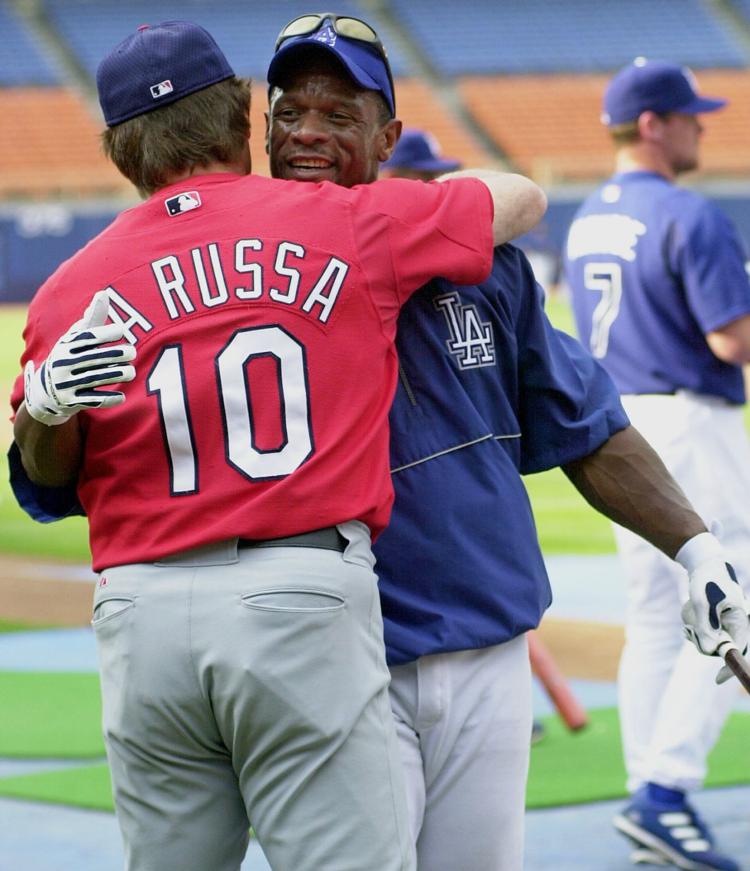 Dave Roberts, manager on the field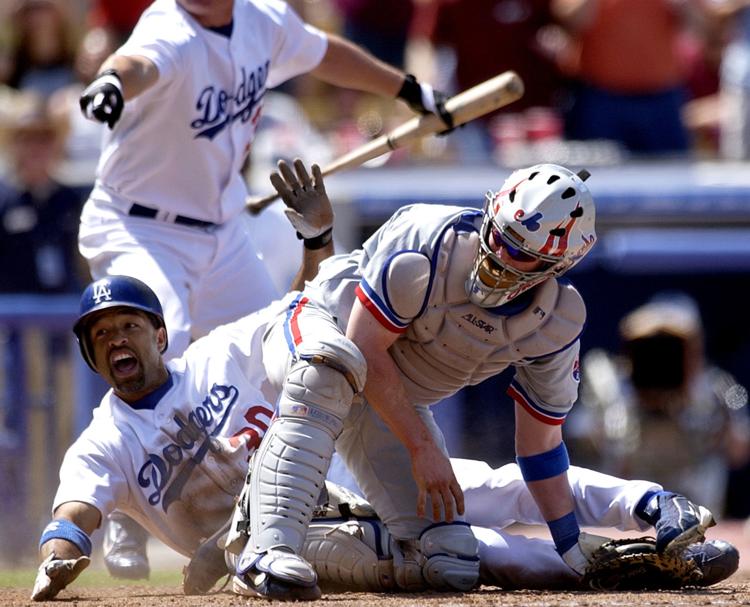 LA loves Adrian Beltre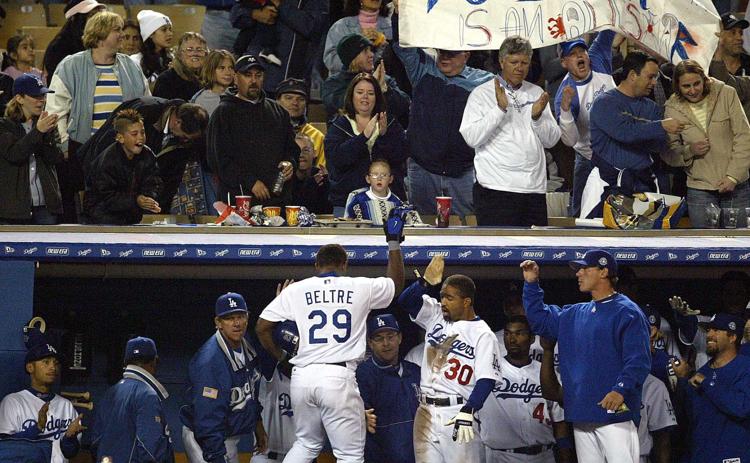 Jeff Weaver starts for the Dodgers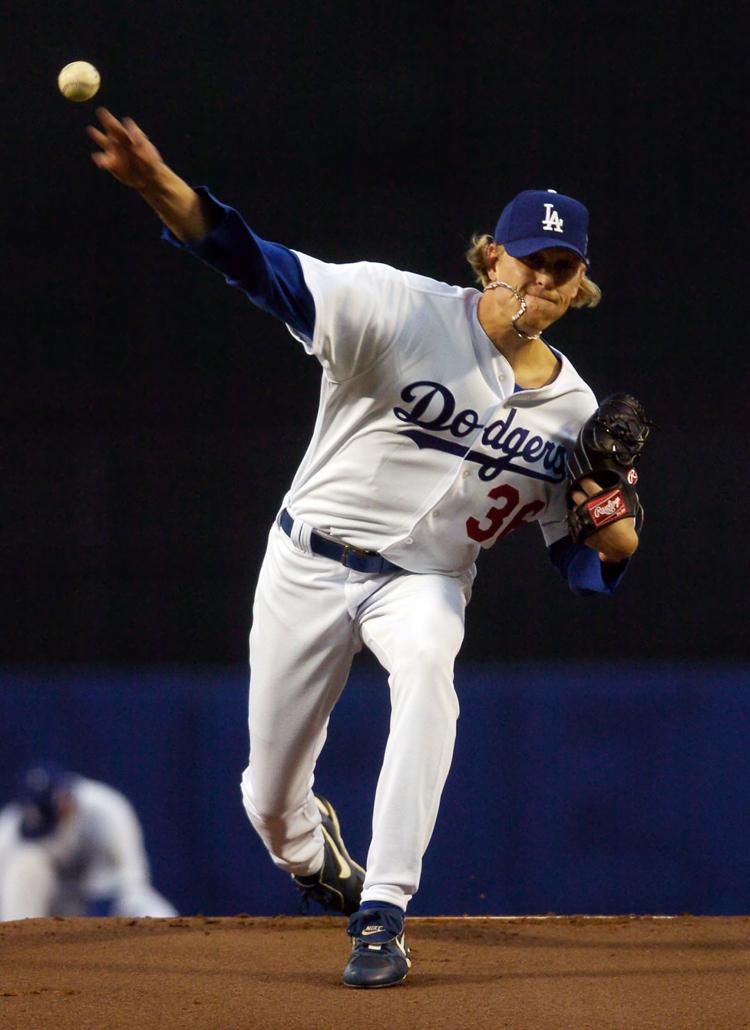 Get some rest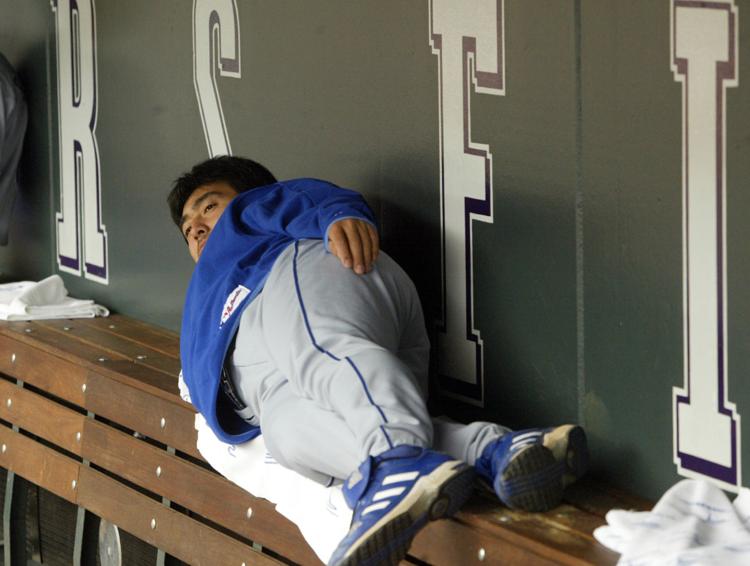 Everybody down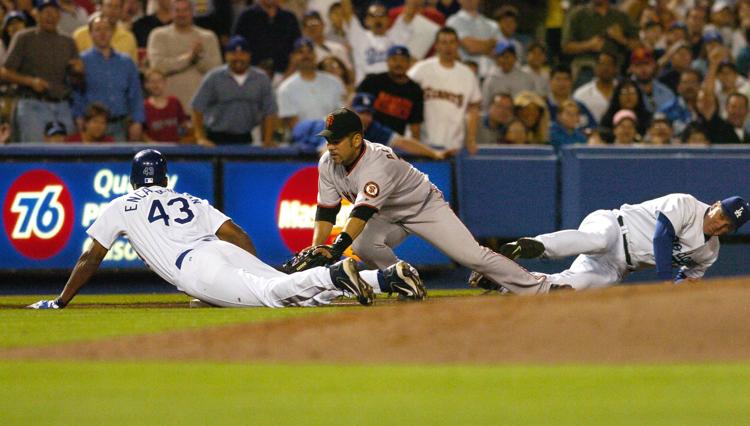 Slap hand, slap hand!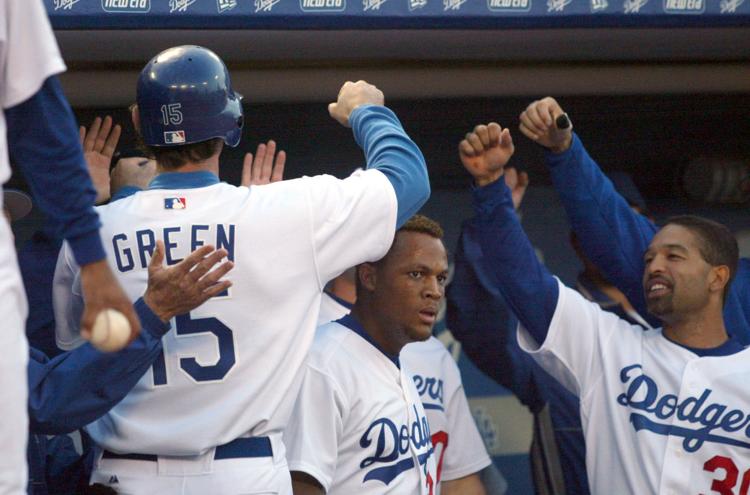 Milton Bradley makes a great play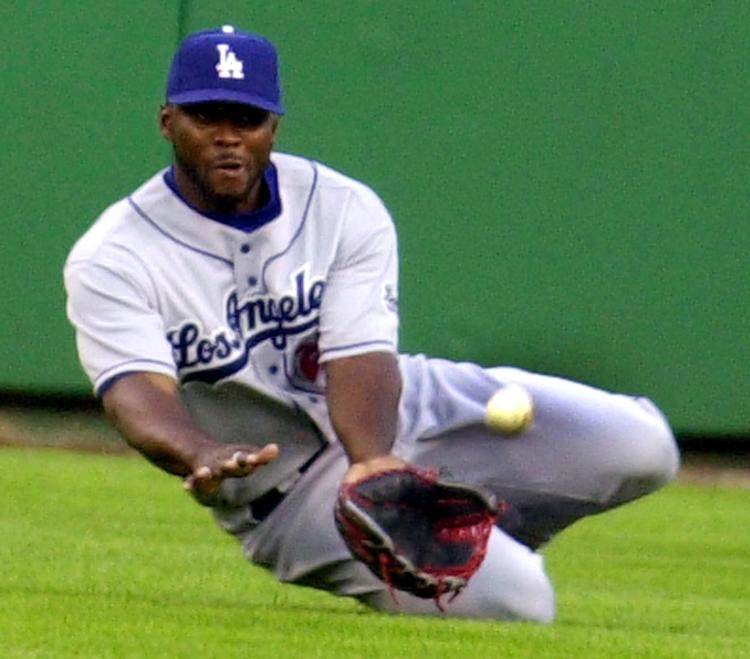 Is Schwarzenegger hard to spell?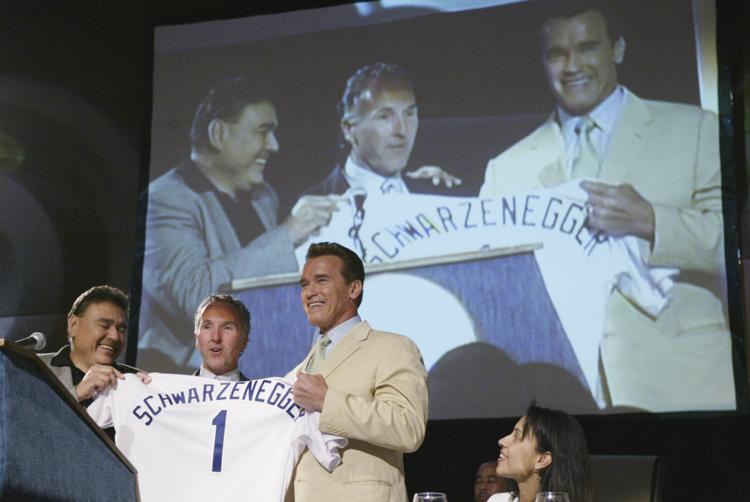 Odalis Perez against the Atlanta Braves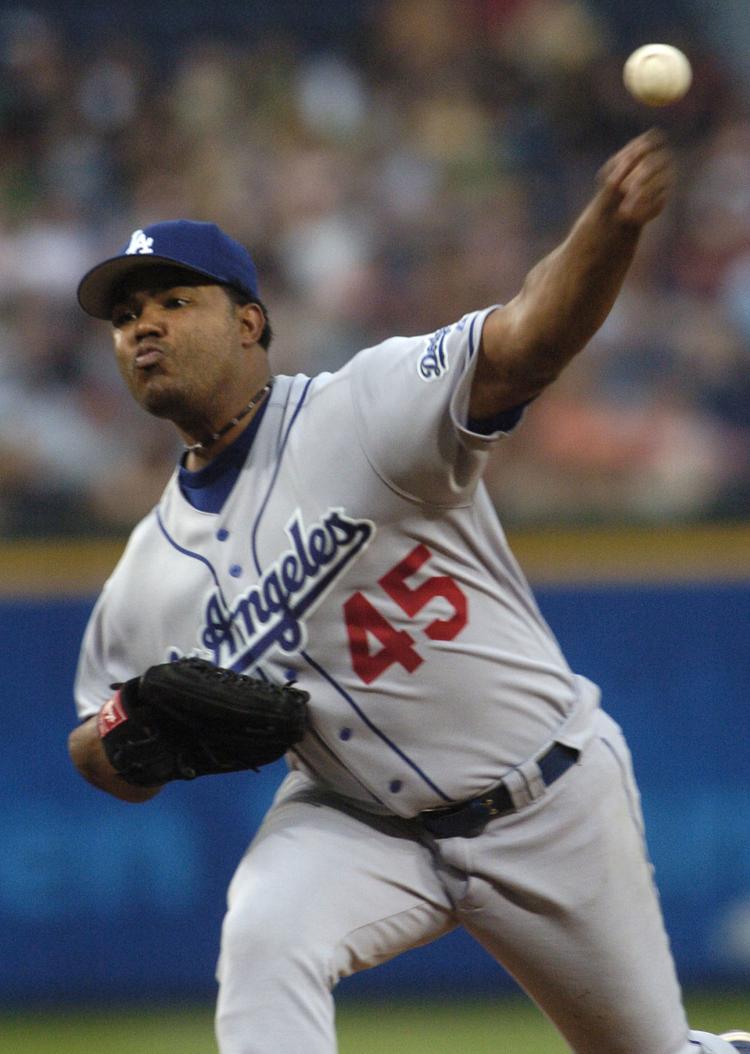 Milton Bradley is upset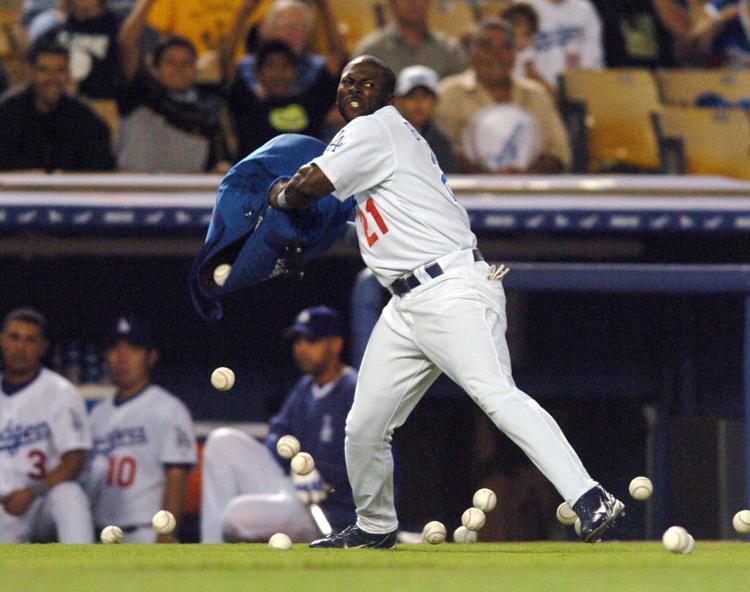 Gold Gloves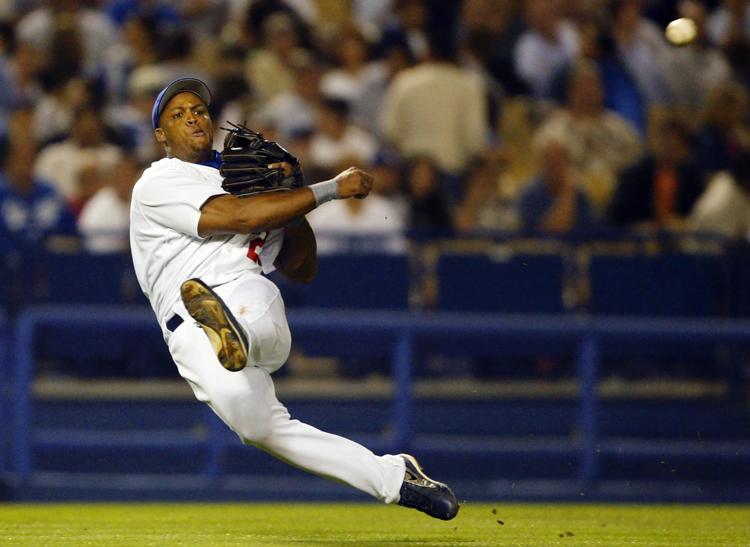 Nomo in Vegas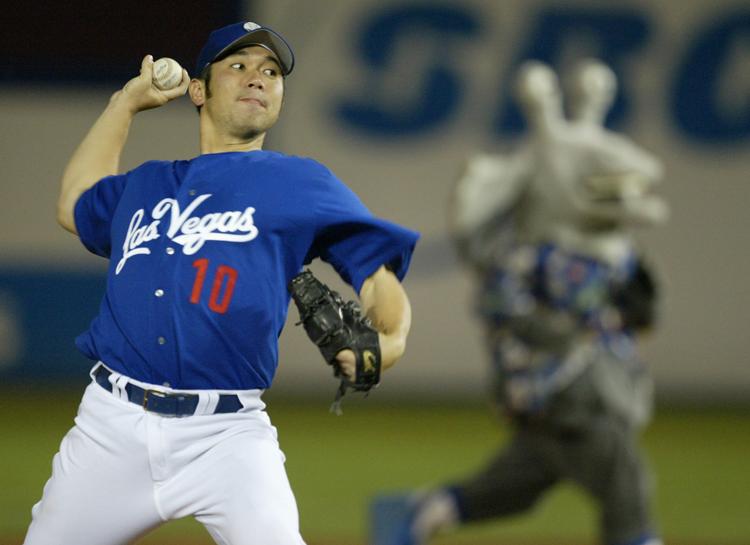 Gagne saves 84 straight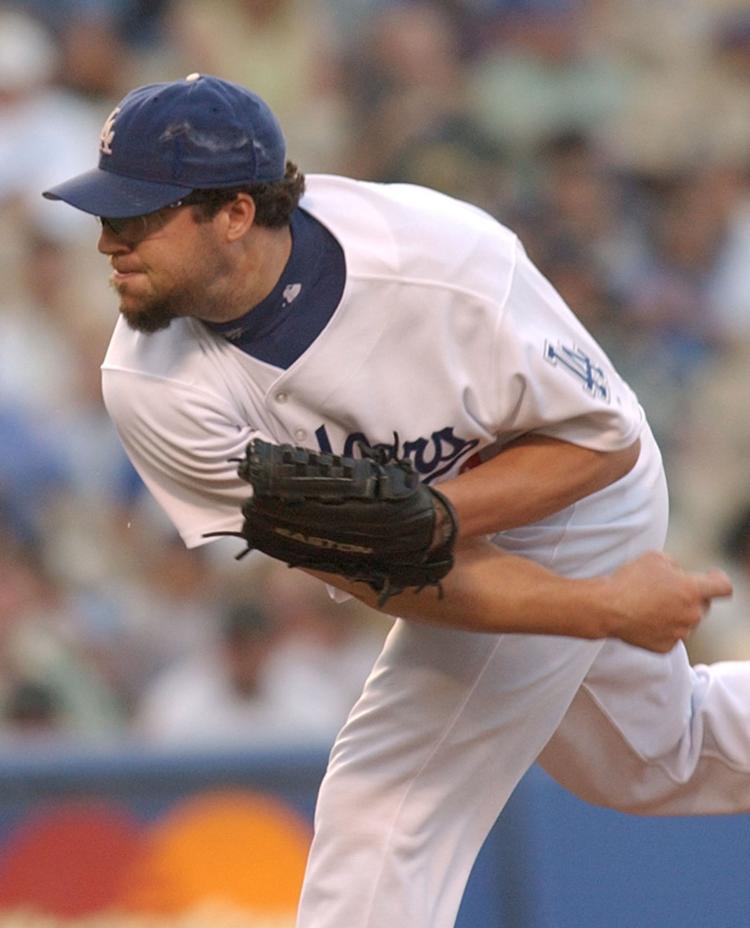 Milton Bradley gets picked off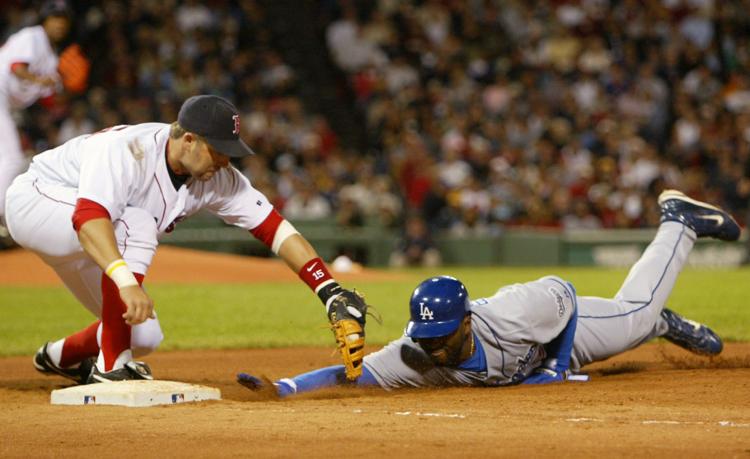 Olympic torch relay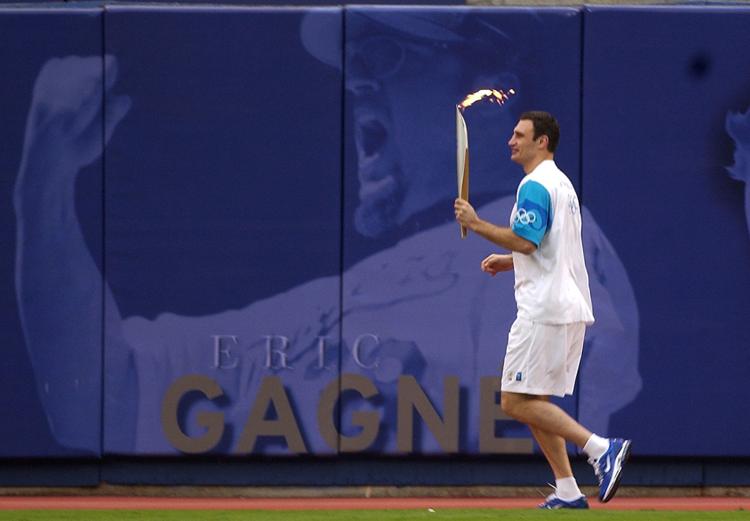 Are we still upset?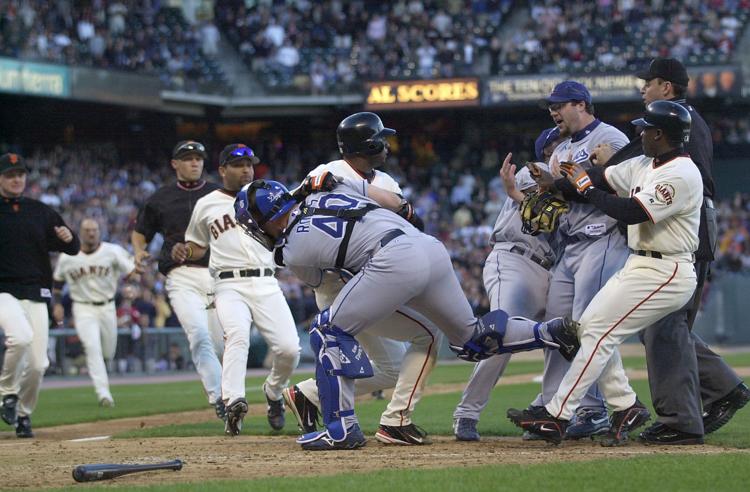 Adrian Beltre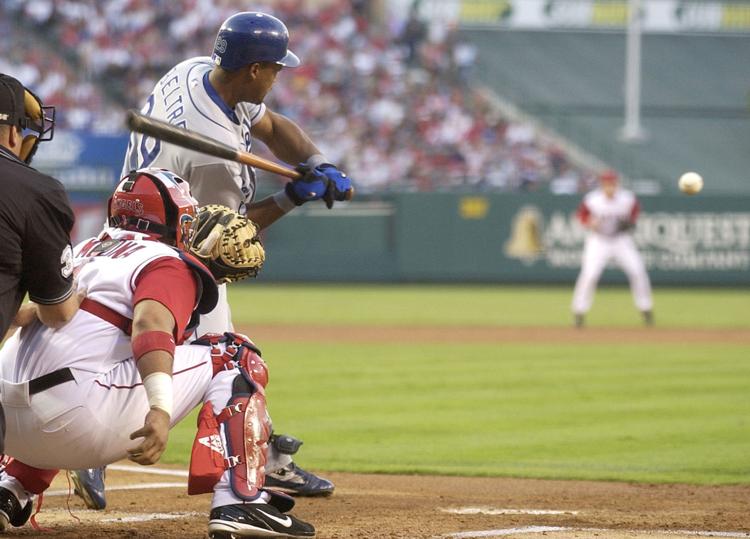 Eric Gagne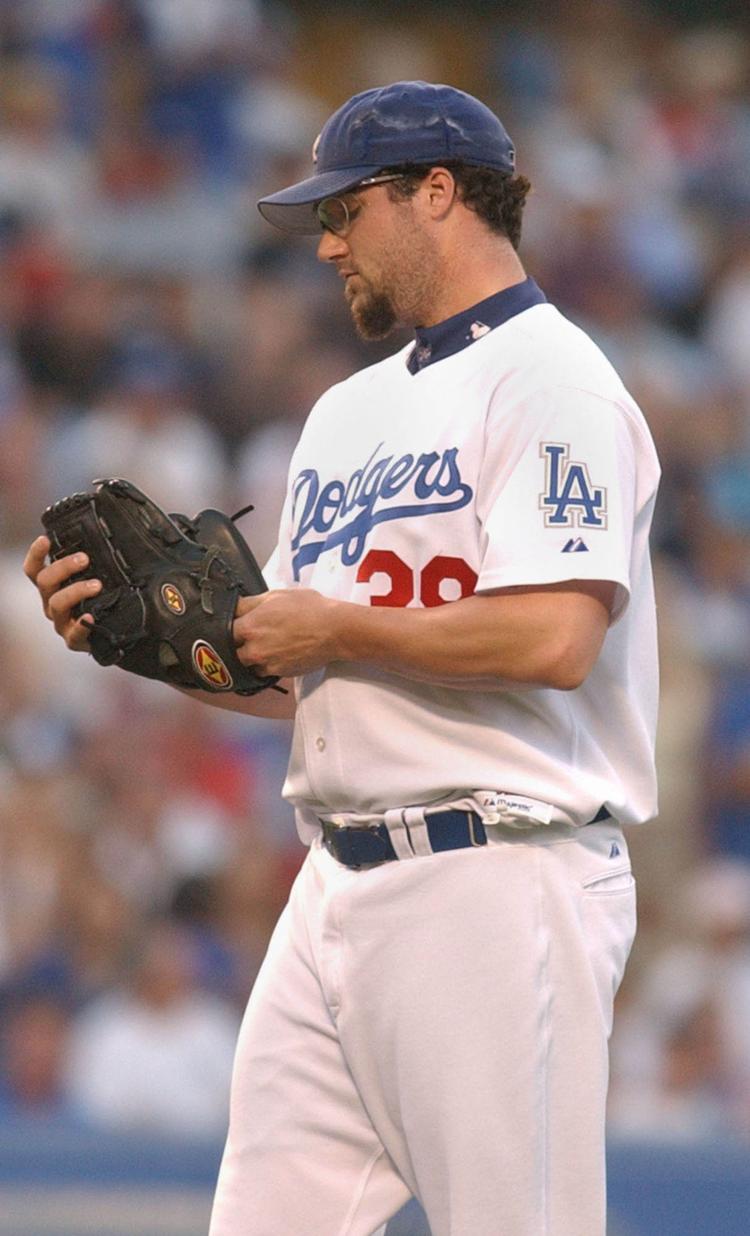 Juan Encarnacion lays out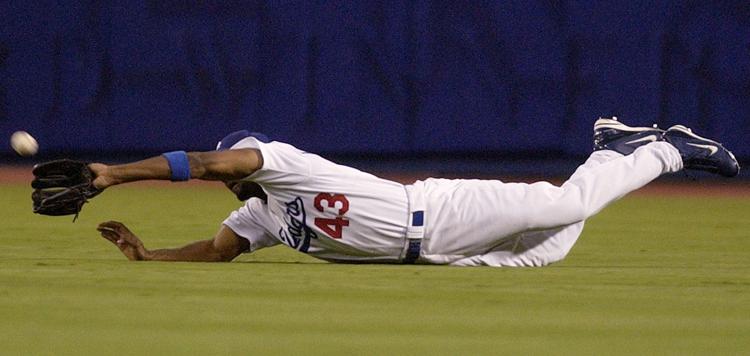 Hee Seop Choi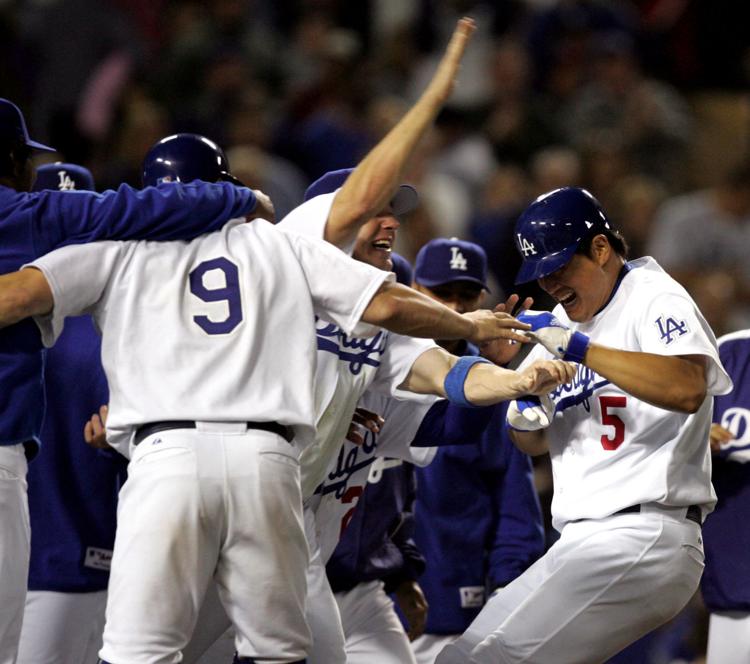 That will leave a mark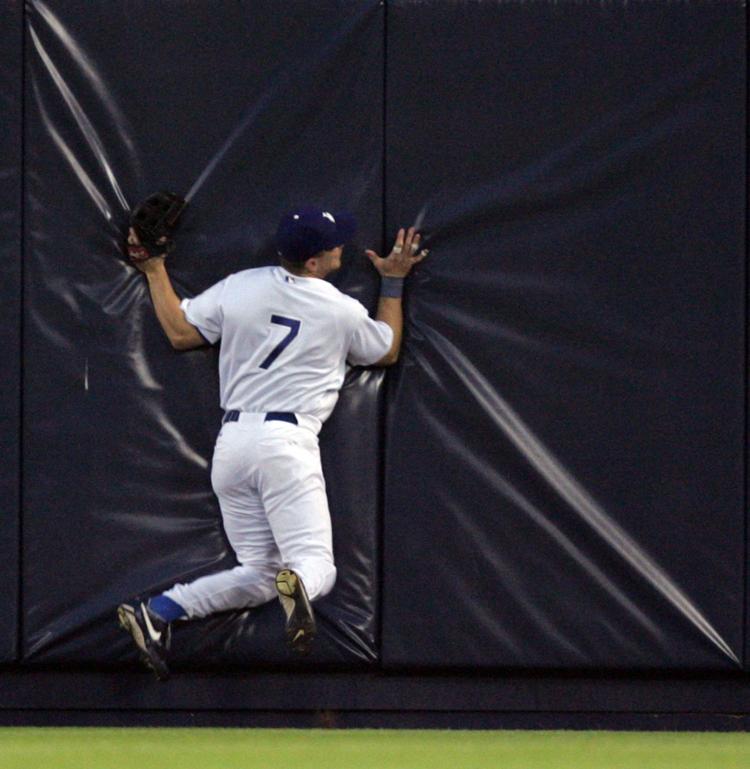 That doesn't look right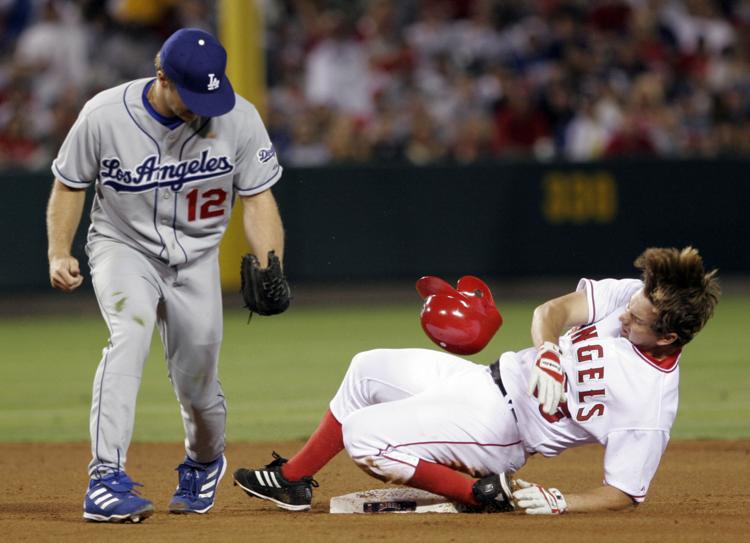 Jayson Werth home run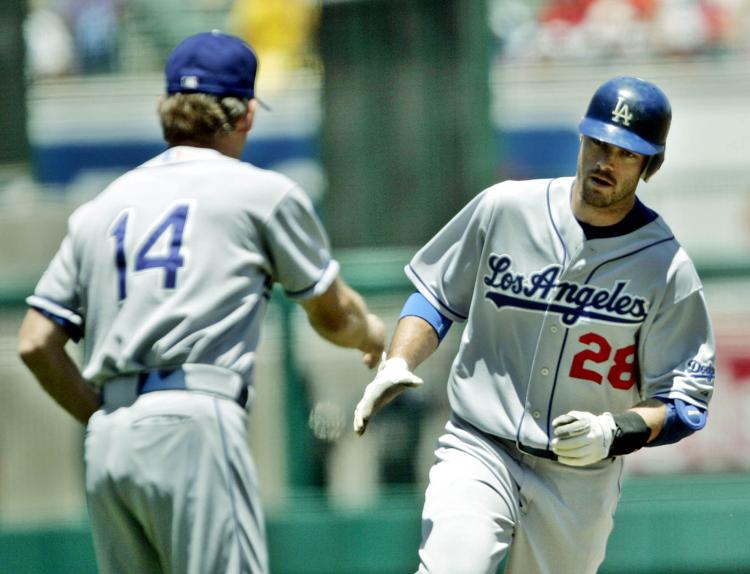 Mike Edwards first MLB homerun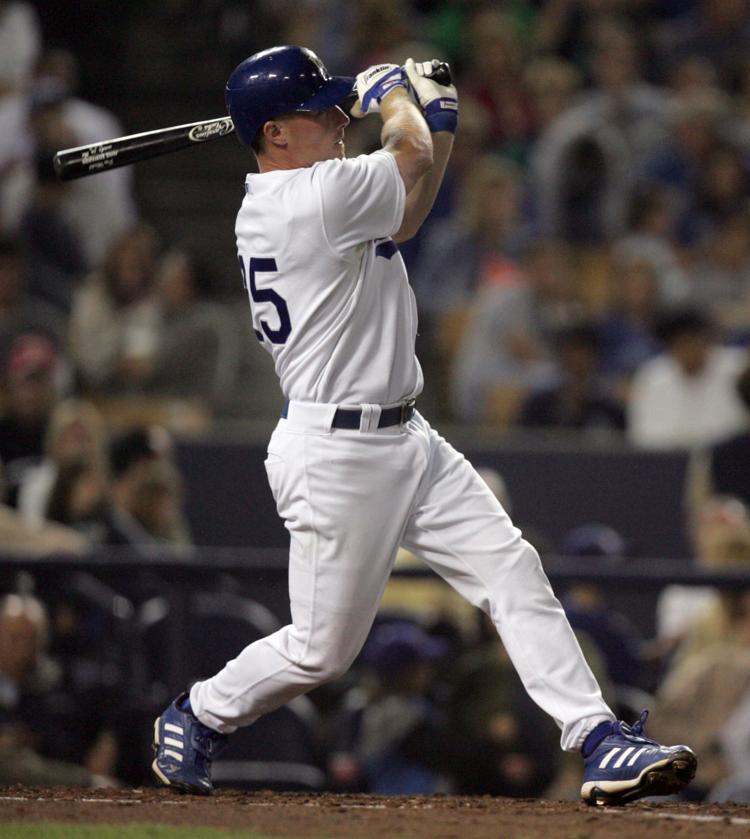 Antonio Perez leaps and makes the play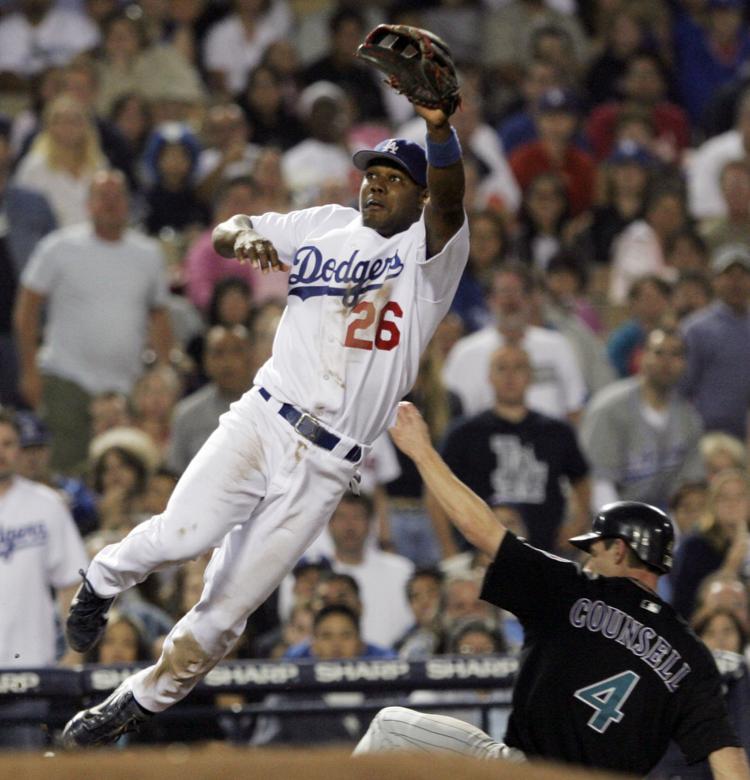 Jason Repko beats the throw
Jeff Kent misses the throw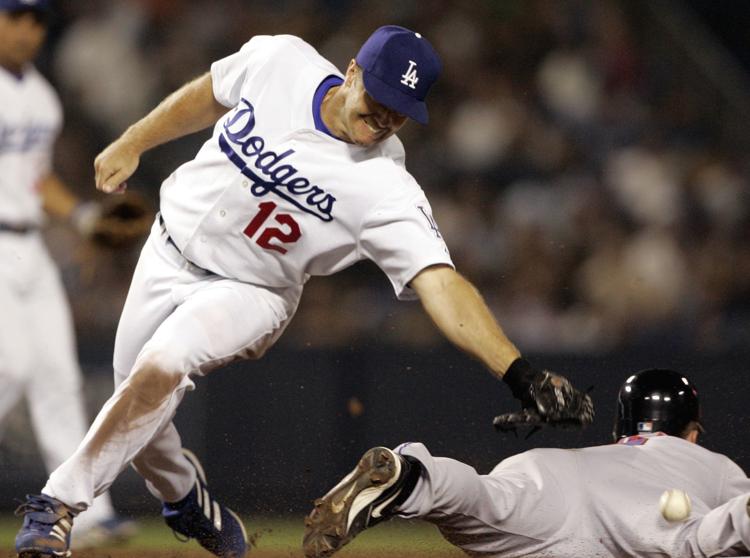 Derek Lowe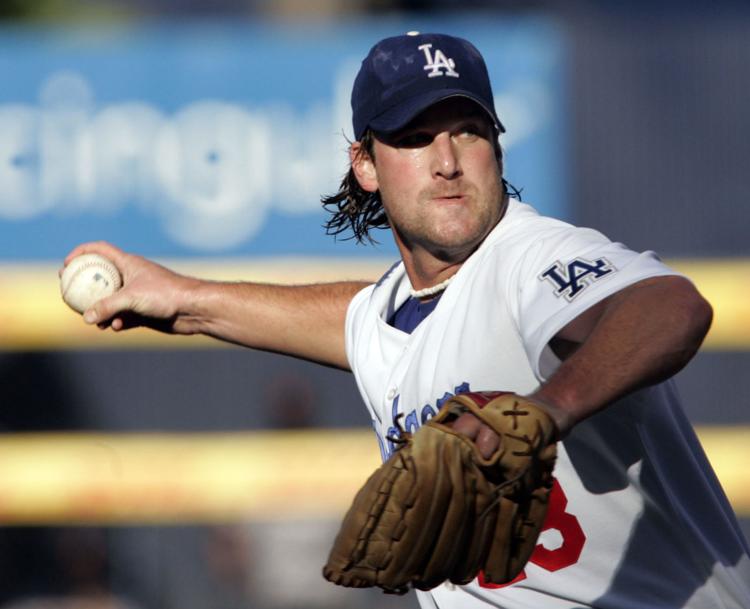 Nomar Garciaparra
Cory Sullivan, Matt Kemp, Omar Quintanilla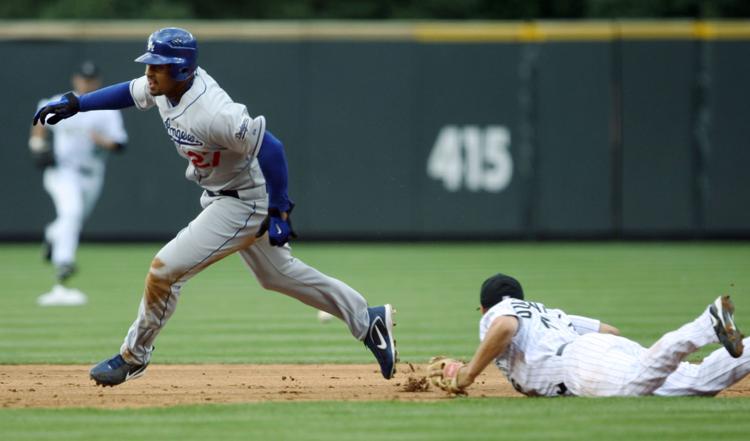 Takashi Saito, Todd Helton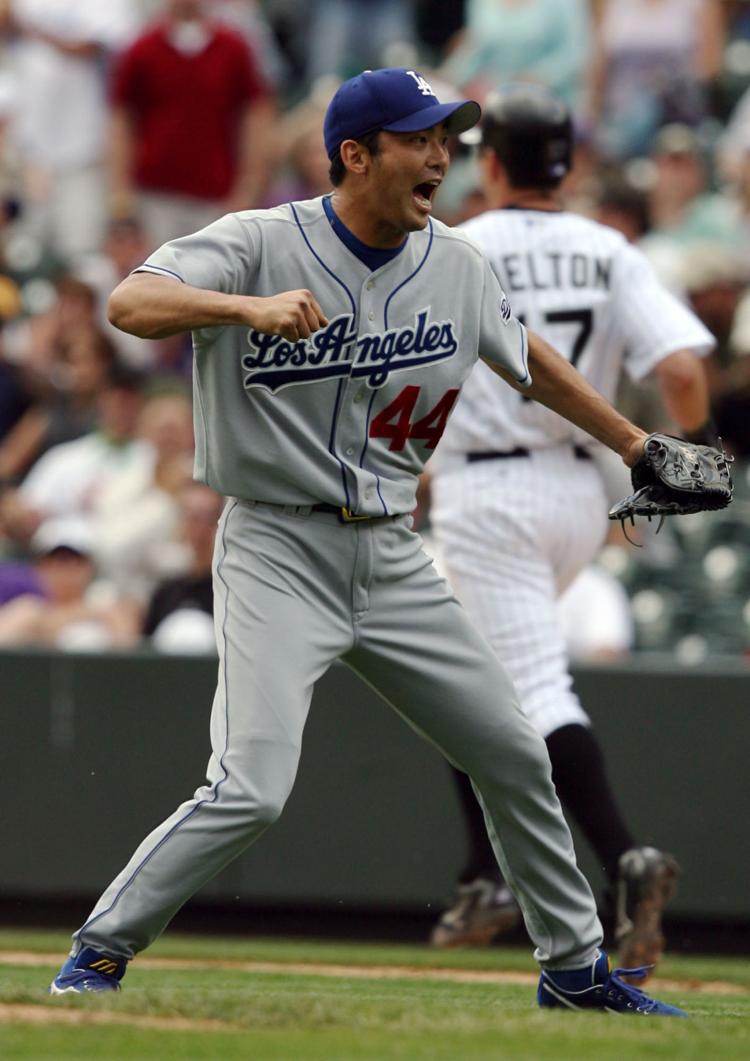 Andre Ethier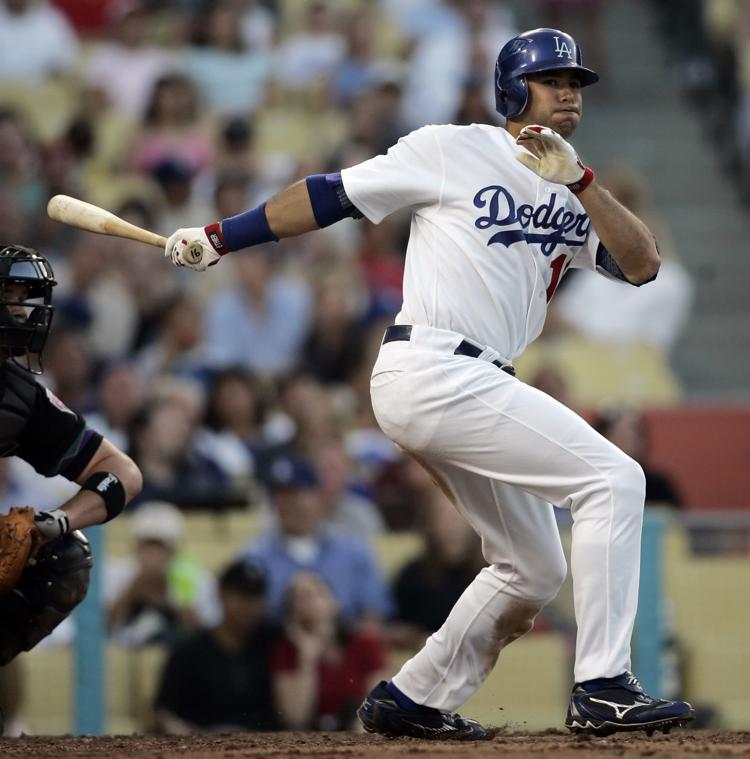 Clayton Kershaw in Spring Training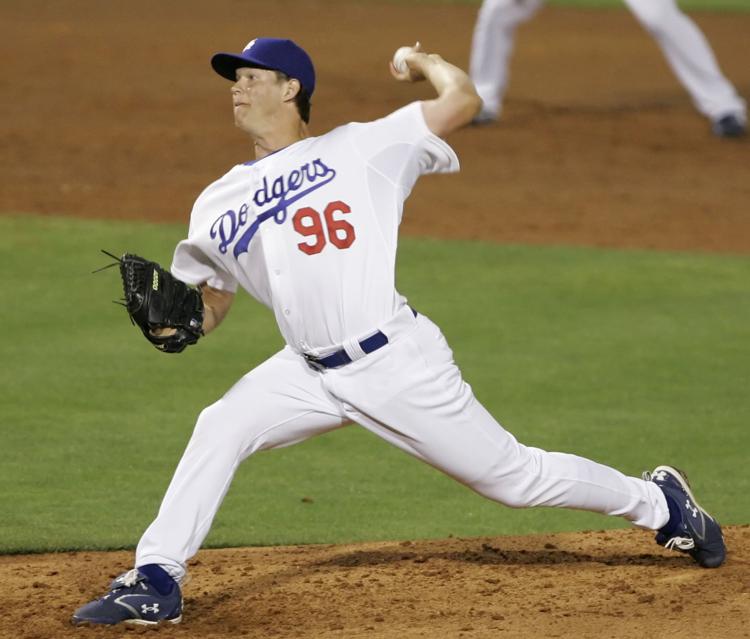 Clayton Kershaw MLB debut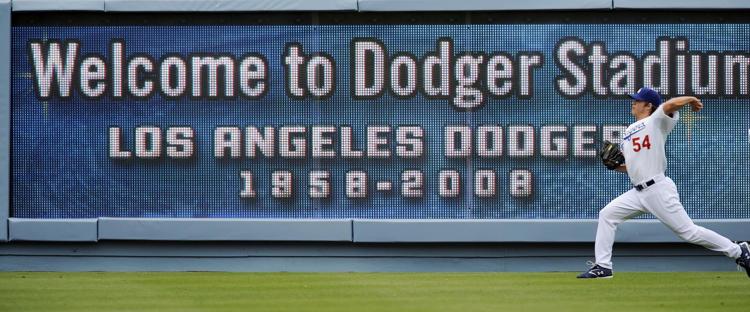 Manny Ramirez, Tommy Lasorda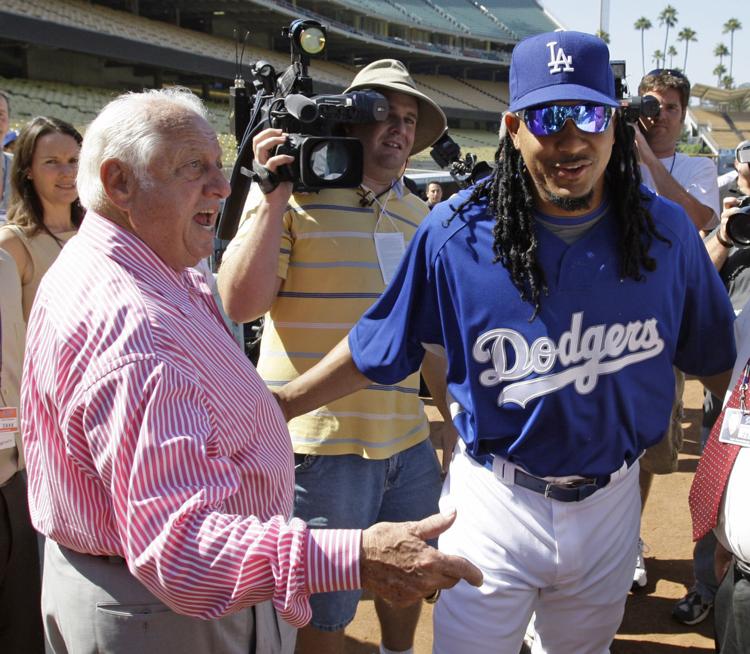 Manny Ramirez, Andruw Jones, Matt Kemp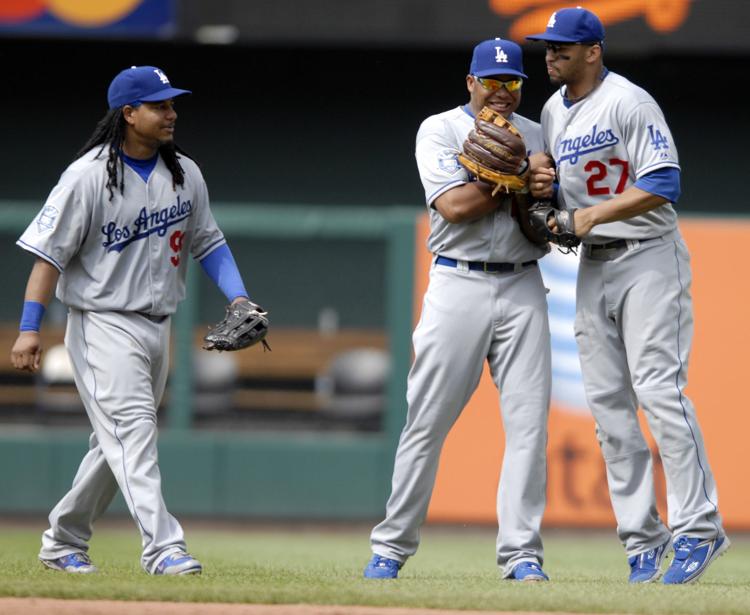 NLCS Phillies Dodgers Baseball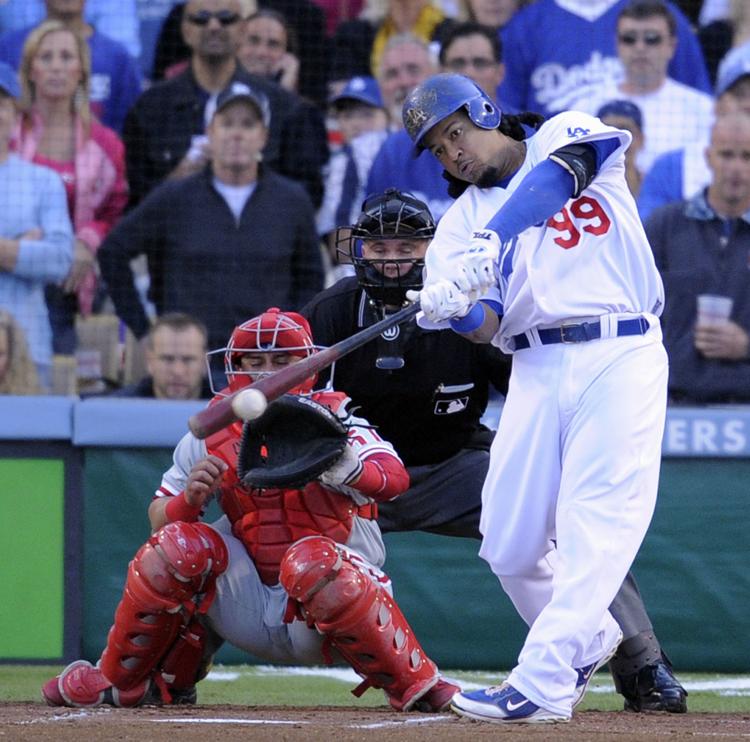 Giants Dodgers Baseball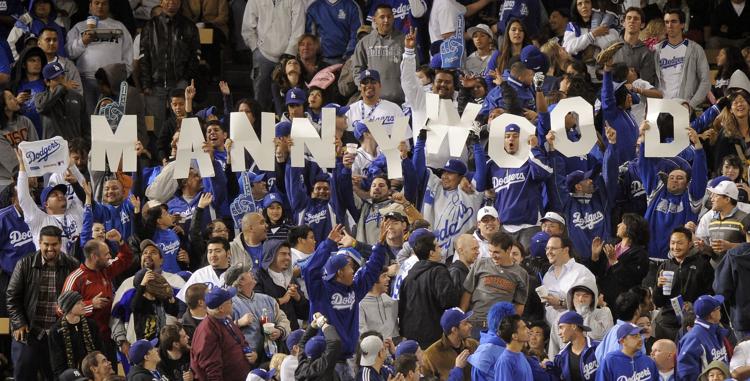 We need some MAGIC!!!