Valley Christian Academy's baseball team had beaten Thousand Oaks Hillcrest Christian twice, and VCA coach Pete Fortier was a bit wary about his team's focus for the Lions' third match-up with the Saints.
Turned out, his worries were unfounded.
VCA was solid in all phases of its game in this CIF Southern Section Division 7 second-rounder, and the Lions (10-7-1) rolled to an 11-2 win over the Saints (14-4) at VCA Tuesday.
050719 Hillcrest VCA baseball 14.jpg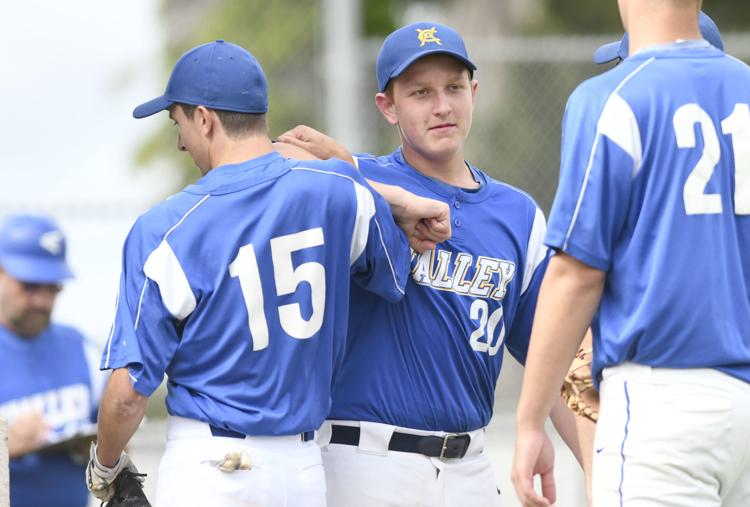 050719 Hillcrest VCA baseball 01.jpg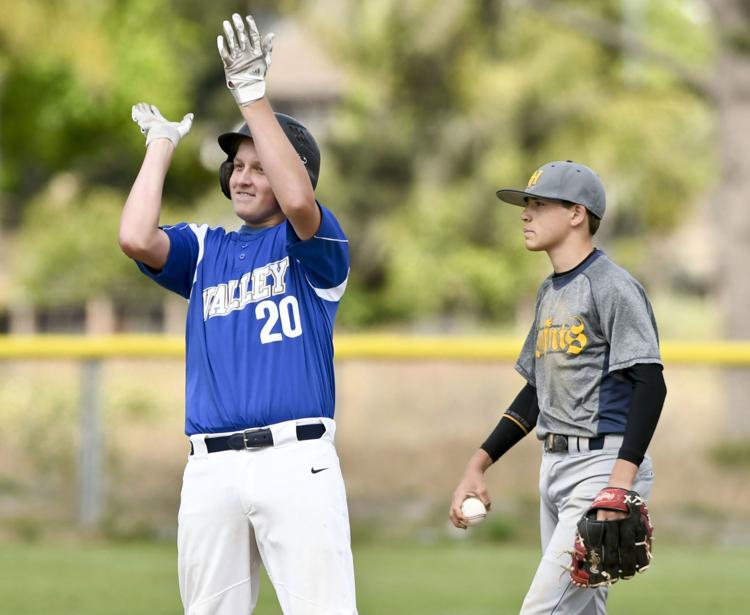 050719 Hillcrest VCA baseball 02.jpg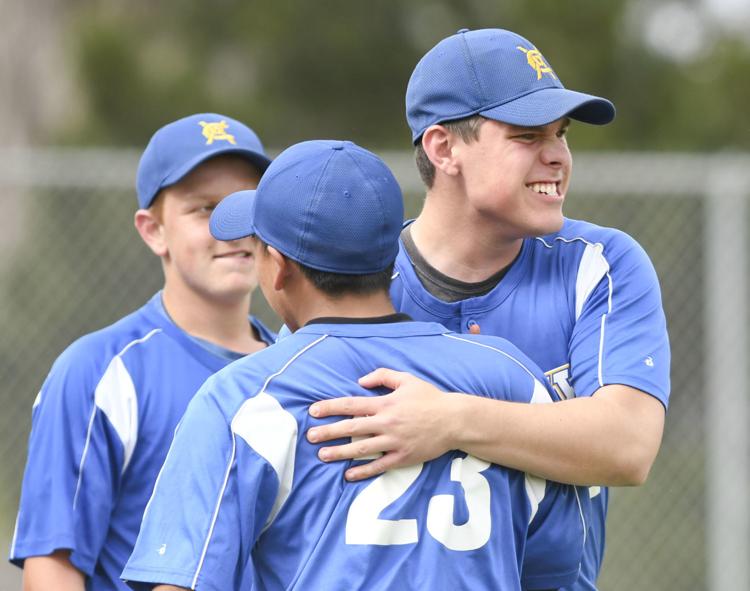 050719 Hillcrest VCA baseball 03.jpg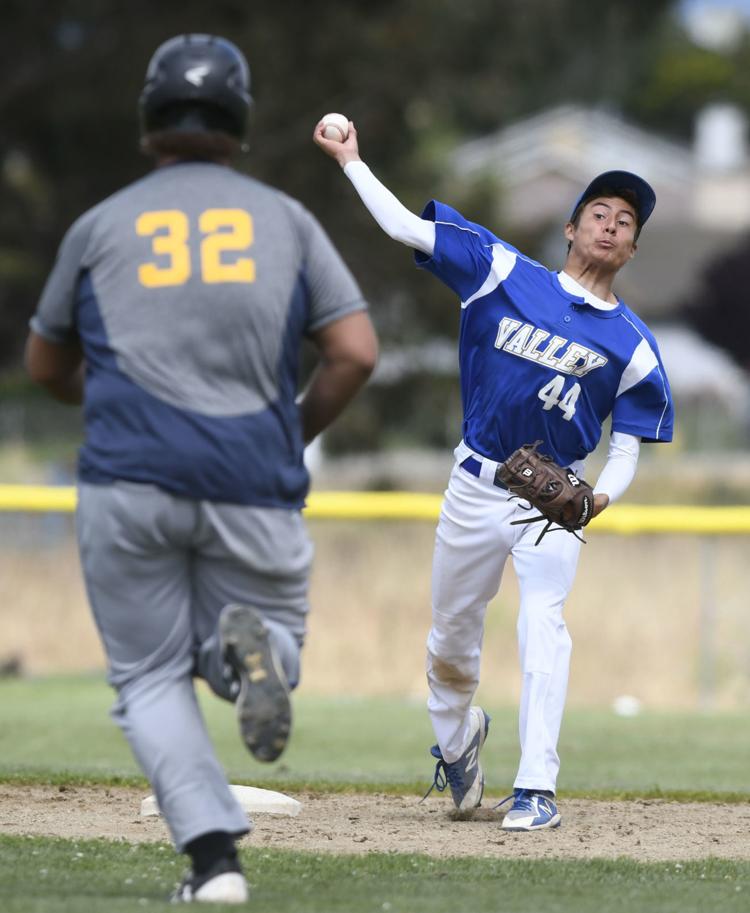 050719 Hillcrest VCA baseball 04.jpg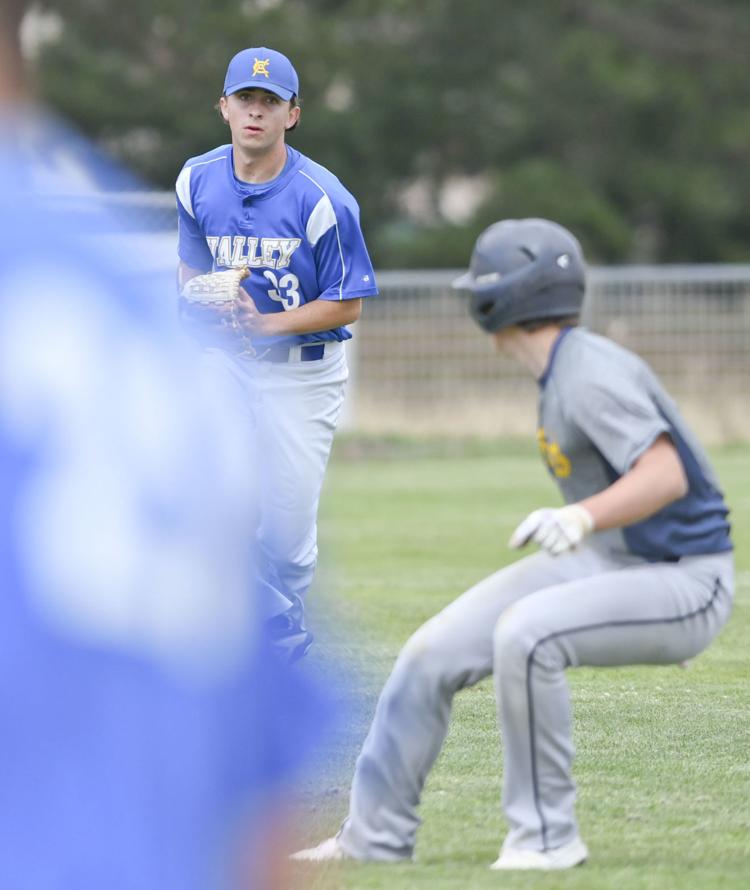 050719 Hillcrest VCA baseball 05.jpg
050719 Hillcrest VCA baseball 06.jpg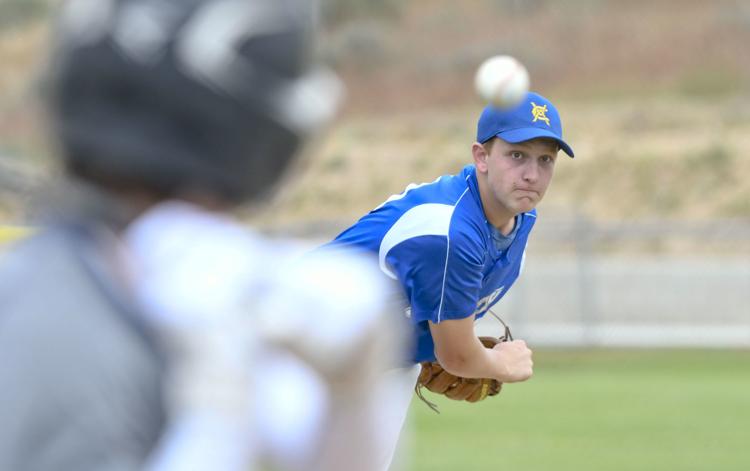 050719 Hillcrest VCA baseball 07.jpg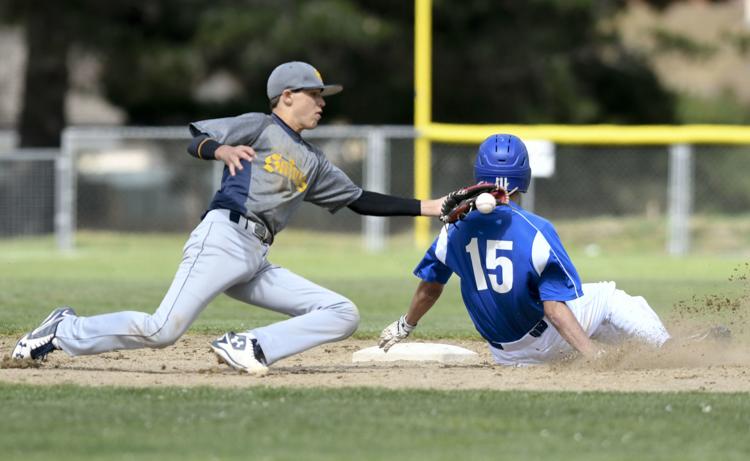 050719 Hillcrest VCA baseball 08.jpg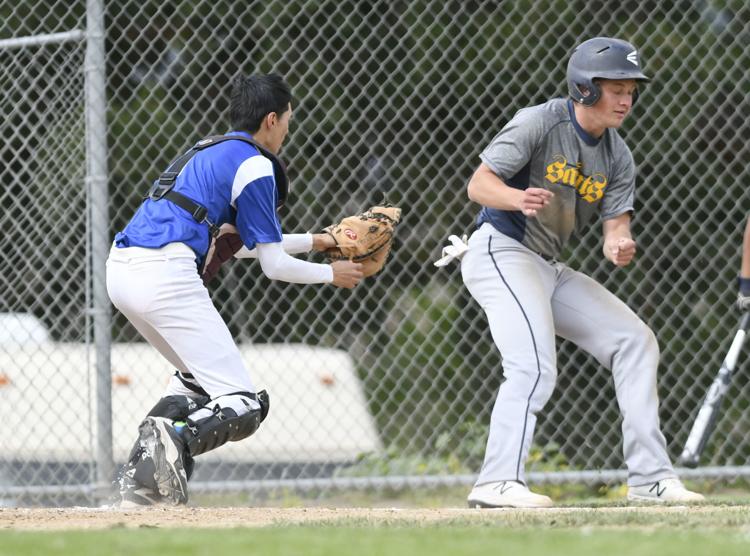 050719 Hillcrest VCA baseball 09.jpg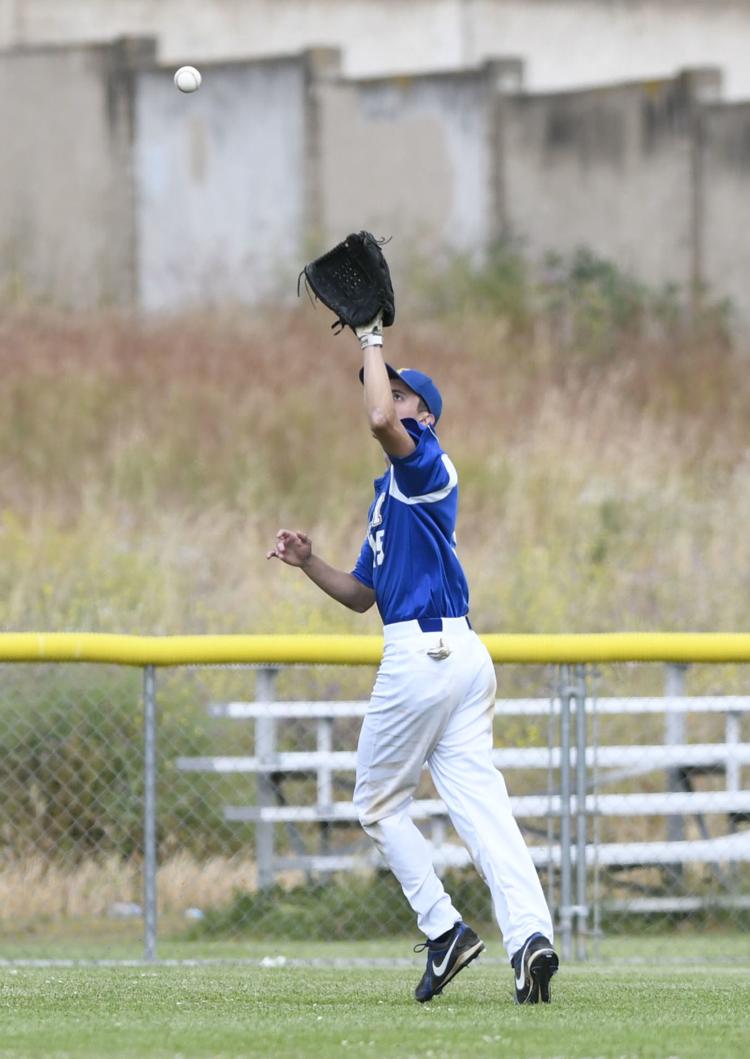 050719 Hillcrest VCA baseball 10.jpg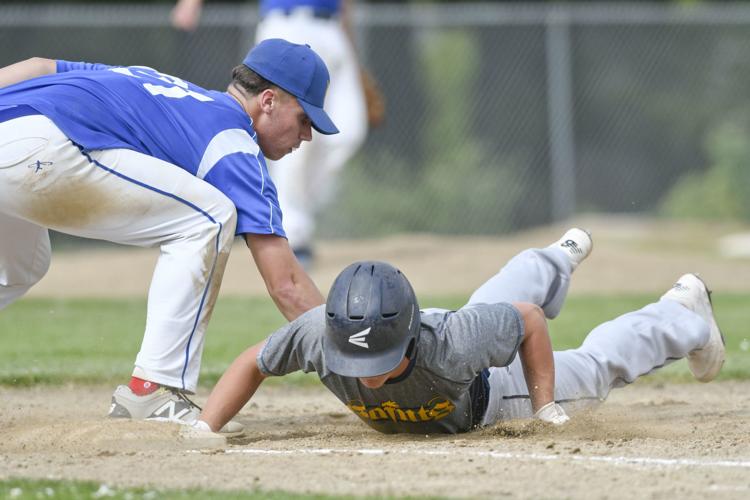 050719 Hillcrest VCA baseball 11.jpg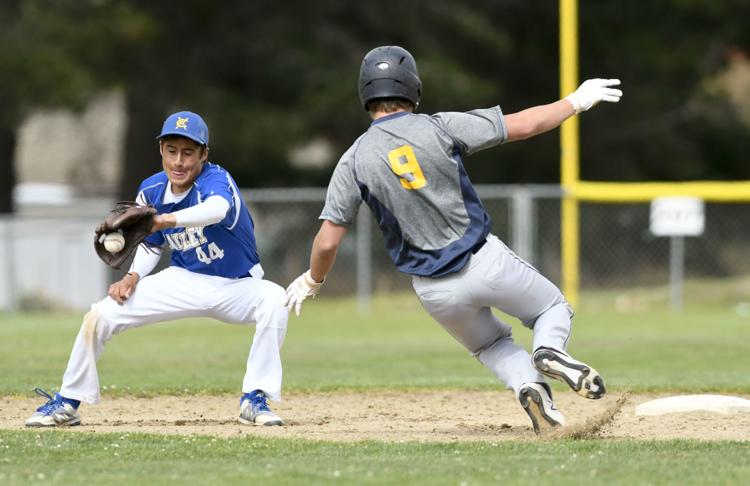 050719 Hillcrest VCA baseball 12.jpg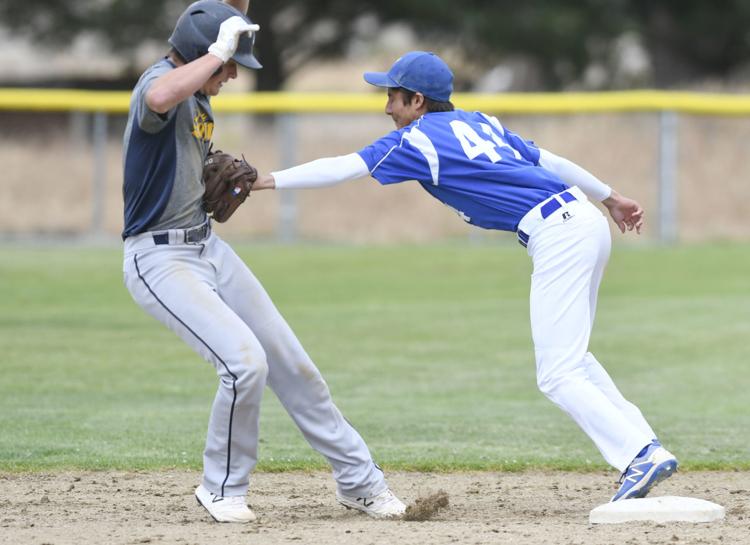 050719 Hillcrest VCA baseball 13.jpg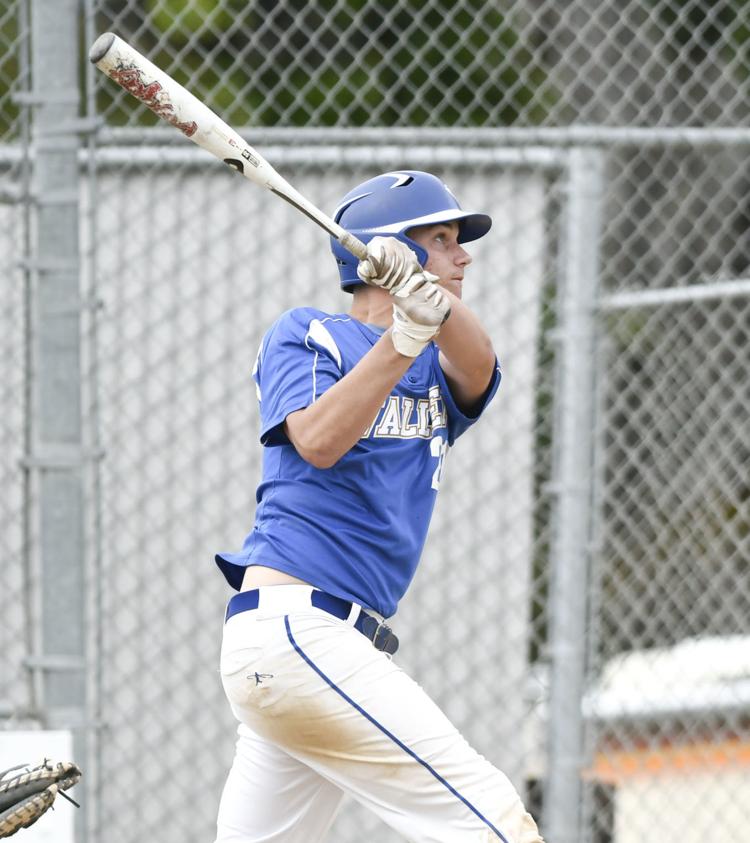 "We'd beaten them twice, and the second one was 19-1 at their place (VCA won 8-4 at VCA the first time)," said Fortier.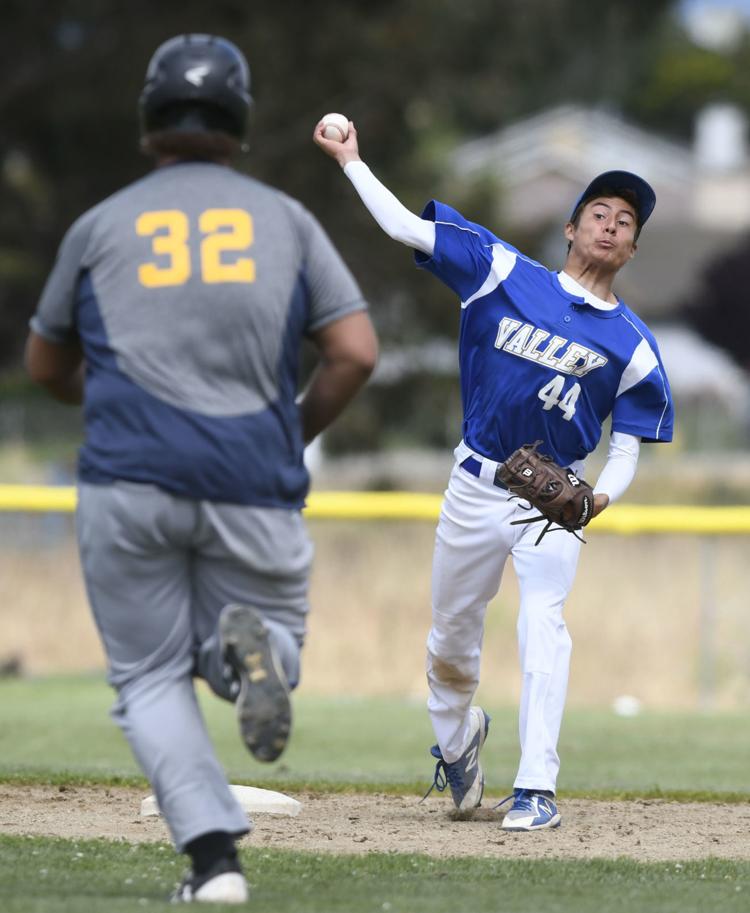 "You never know if a team is going to get overconfident the third time it faces a team," after winning the prior two times.
VCA's response Tuesday was fine. The Lions racked up 10 hits, scored six times in the sixth inning and made one error behind starter Tim Trenkle, who pitched into the seventh inning.
The Lions will play at top-ranked Rancho Cucamonga United Christian Academy, after it beat Carpinteria-based Cate 5-4 Tuesday, in the quarterfinals Friday. The tentative start time is 3:15 p.m., but that is subject to change.
Four Hillcrest Christian errors helped the Lions along Tuesday, but five Lions had at least one RBI. Trenkle and shortstop Dylan Fulton drove in two runs each, and VCA left fielder Josiah Heller doubled twice.
"The pitch on the first one was right where I like it, high in the strike zone," said Heller. "The second one was outside, but still (in the area where I like to hit it)."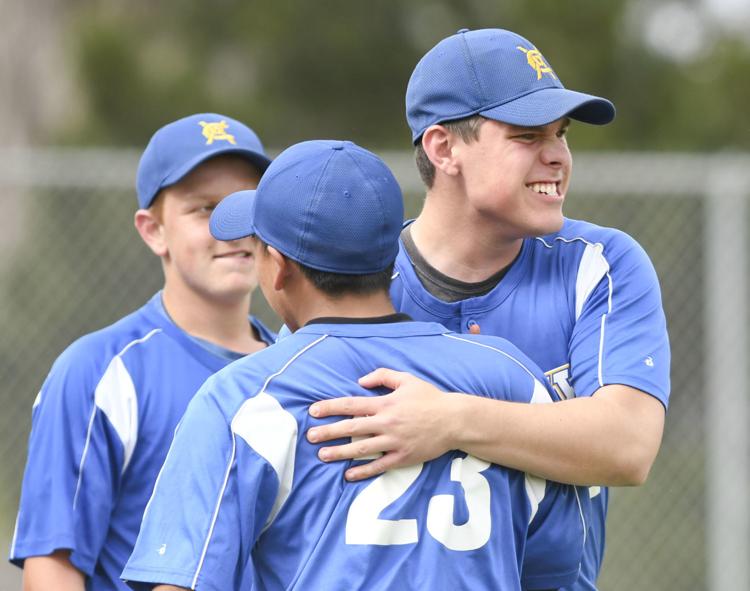 Hillcrest Christian center fielder Aidan Silver mis-played Heller's drive in the second, the ball landed for a double and Samuel Moore scored the second VCA run.
Heller drove a shot to center in the sixth for his second double.
"Josiah had been struggling," said Fortier. "He's really worked to develop his swing and execution.
"The last two games, he's really hit the ball well."
Zack Day whacked the first of his two doubles on the day in the third, and John Overby singled him in to bring the Saints within 2-1.  
However, two Hillcrest Christian errors helped VCA to two runs in the third inning, Trenkle doubled in a run in the fourth to make it 5-1 and the Lions were on their way.
Trenkle pitched 6 1/3 innings, but his pitch count was low enough that, "My arm still feels pretty live," he said.
"The fastball was working, and that helped keep the pitch count down." Trenkle gave up four hits, struck out seven and walked just one.
The right-hander retired the first batter he faced in the seventh, but Josh Walters reached base on an error, Trenkle hit the next batter, Ryan Koven, on an 0-1 pitch, and he and shortstop Andrew Sparlin switched positions.
Day greeted Sparlin with his second double, which plated Walters, but three batters later Sparlin got the last out. 
Both of Fulton's RBIs came on a single in VCA's big sixth. Sparlin doubled in a run, and Richard Matias singled in another.
Trenkle had a rather unconventional RBI in the sixth. With no outs and the bases loaded, Hillcrest Christian shortstop Day made a diving catch a few feet behind second base on Trenkle's pop fly.
The infield fly rule was called, but Jamin Magness alertly ran home from third base on the play.
Fortier said all three of his pitchers, Trenkle, Sparlin and Fulton, are available to pitch Friday.
"Andrew will probably start for us," said Fortier.
Orange Vista 1, Dunn 0
PERRIS — The Dunn School Earwigs' season came to an end with a loss against the Orange Vista Coyotes in the second round of the CIF-SS Division 5 playoffs in Perris.
The Coyotes' Chris Rodriguez stroked a one-out single in the top of the fourth, moved to second on a wild pitch and then scored on Giovanni Sanchez's single for the only run of the game.
Dunn's Brandon Lawrence pitched a complete-game, four-hitter with one walk and five strikeouts for the playoffs' second-seeded Coast Valley League champions.
Two Orange Vista pitchers combined for their own four-hitter.
Starter Chris Ramos went 5 1/3 innings, giving up two hits and three walks with six strikeouts to get the win.
Reliever Casey Murray pitched the final 1 2/3 innings, giving up two hits, no walks and one strikeout for the save.
The loss snapped Dunn's school record 15-game winning streak. Dunn, which was the No. 2 seed in Division 5, wraps up the season with a 19-4 record.
050719 Hillcrest VCA baseball 14.jpg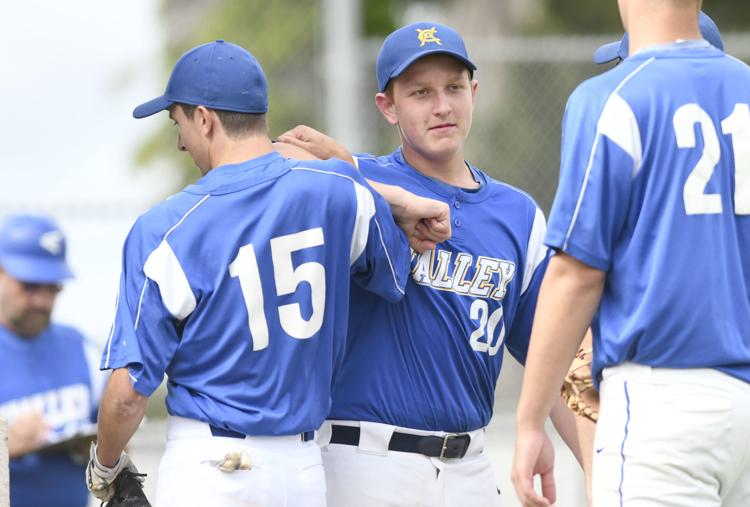 050719 Hillcrest VCA baseball 01.jpg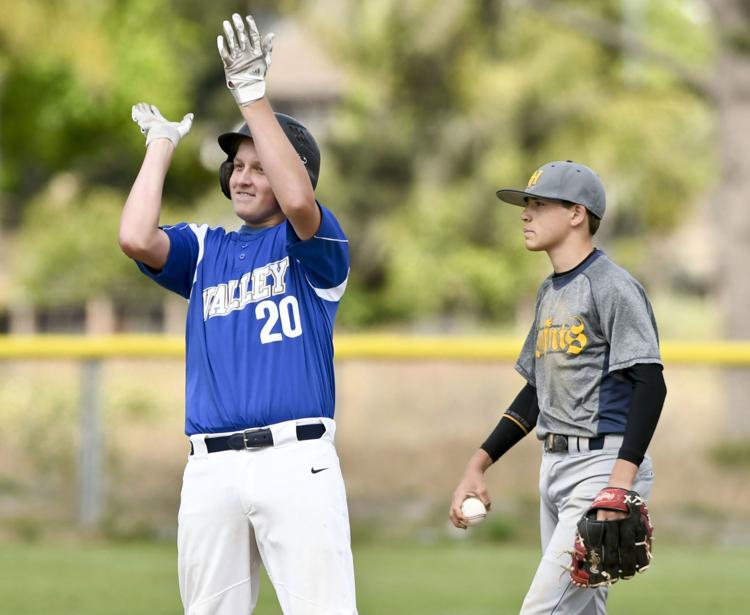 050719 Hillcrest VCA baseball 02.jpg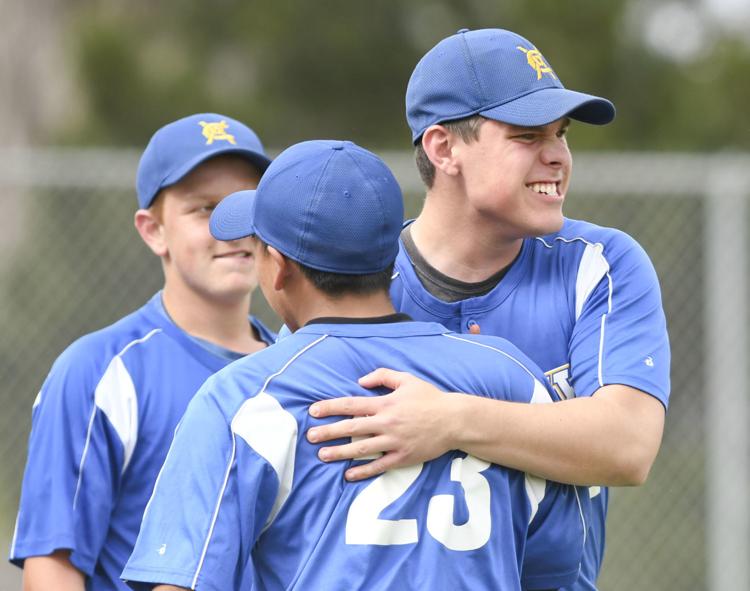 050719 Hillcrest VCA baseball 03.jpg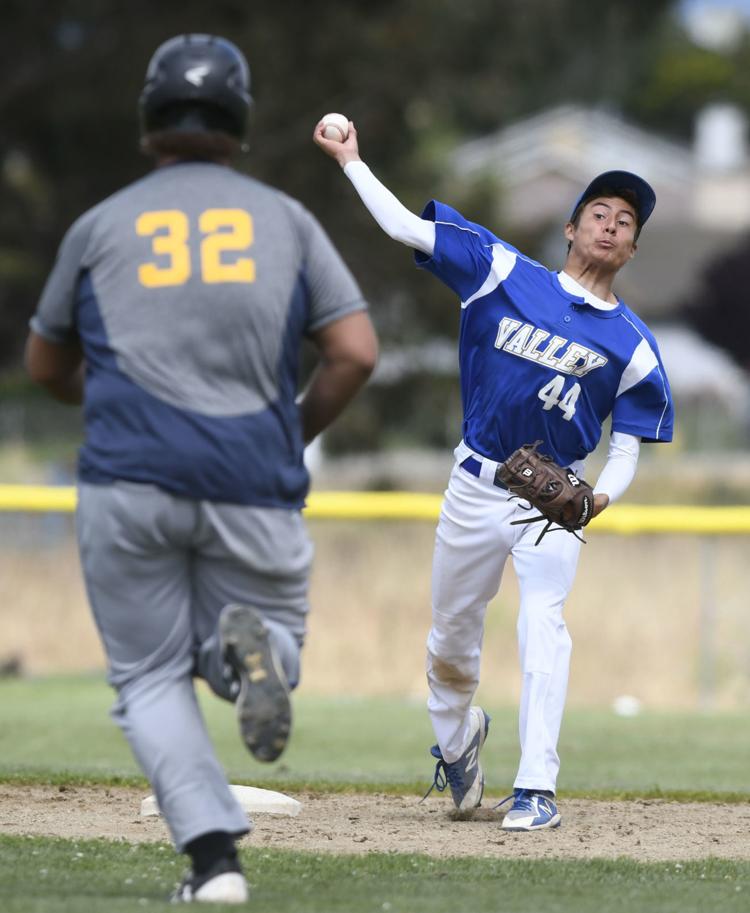 050719 Hillcrest VCA baseball 04.jpg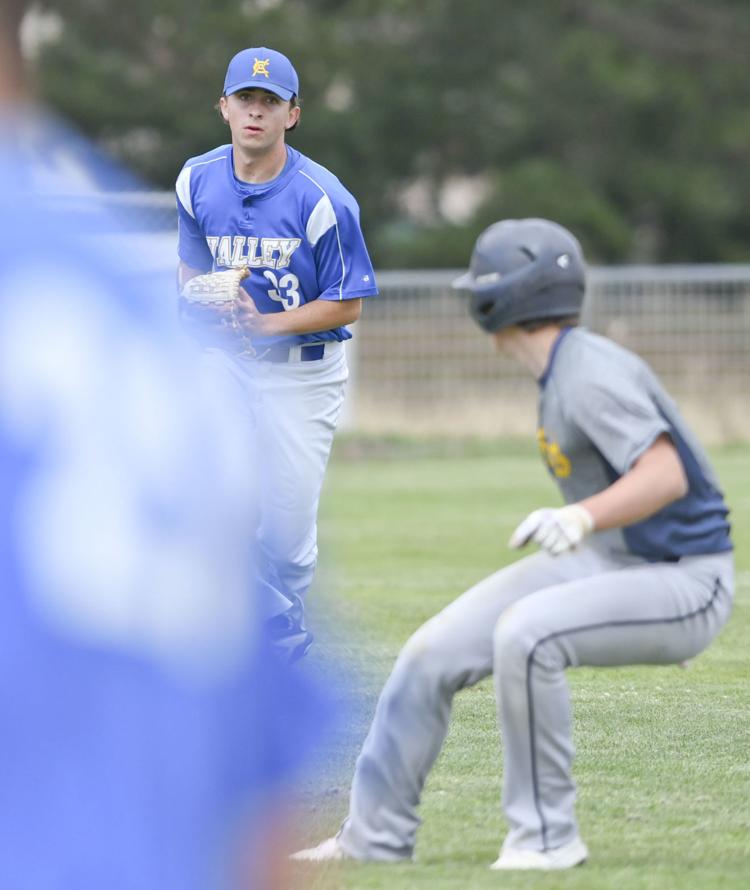 050719 Hillcrest VCA baseball 05.jpg
050719 Hillcrest VCA baseball 06.jpg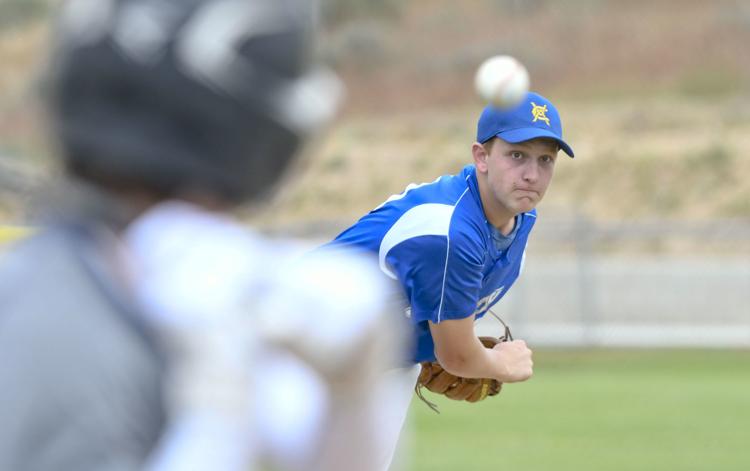 050719 Hillcrest VCA baseball 07.jpg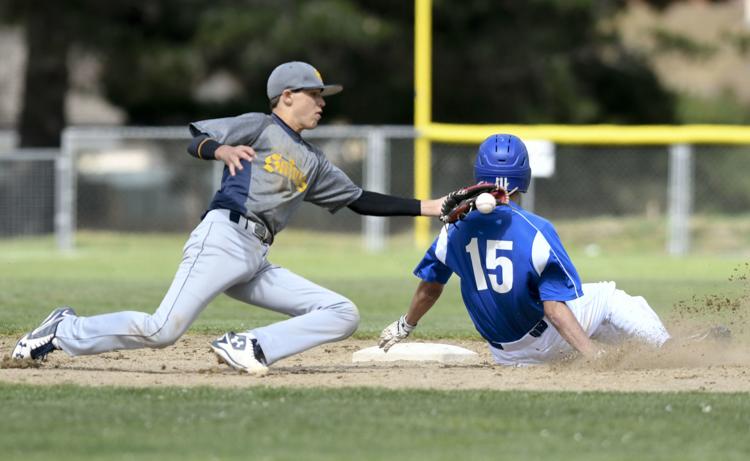 050719 Hillcrest VCA baseball 08.jpg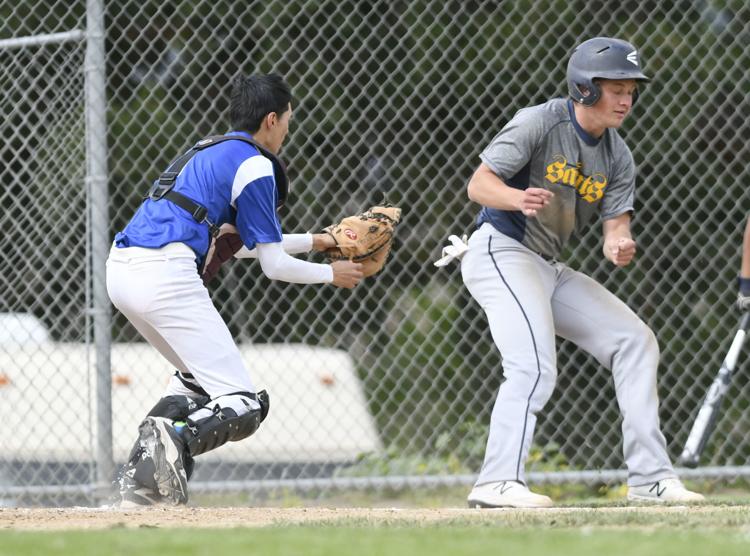 050719 Hillcrest VCA baseball 09.jpg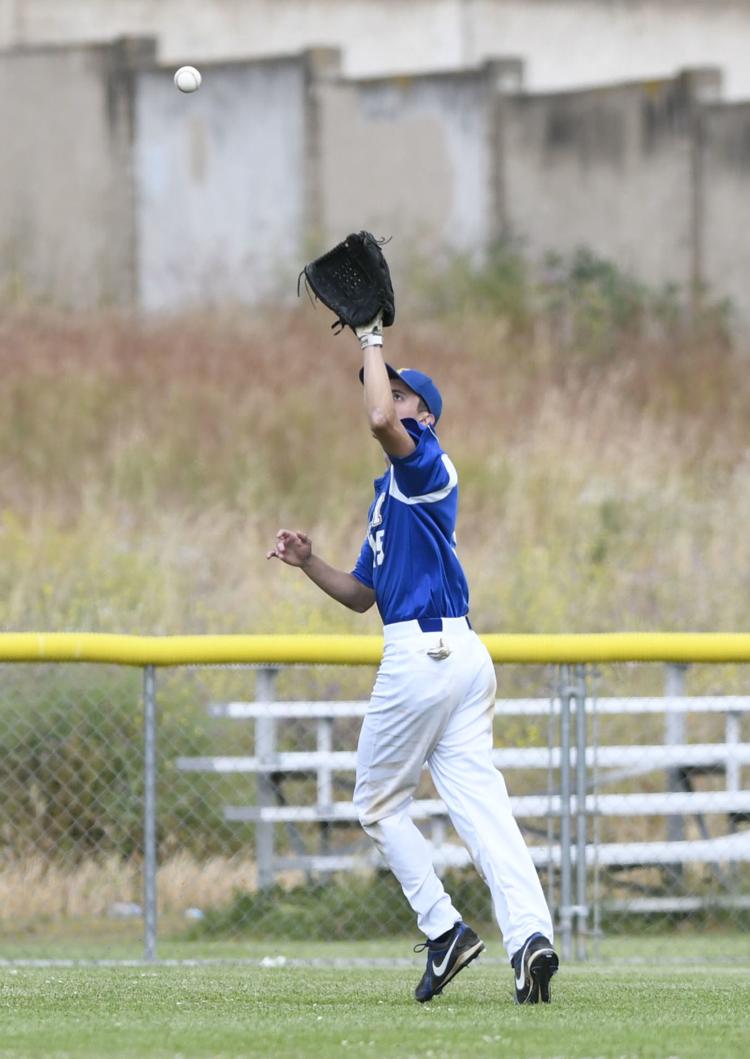 050719 Hillcrest VCA baseball 10.jpg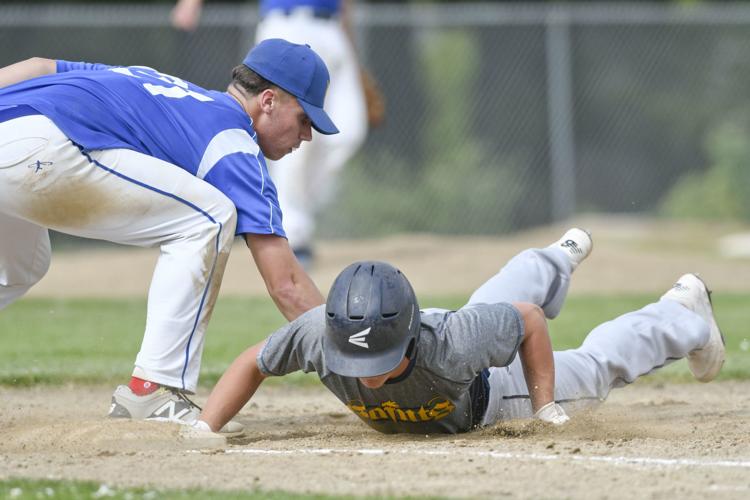 050719 Hillcrest VCA baseball 11.jpg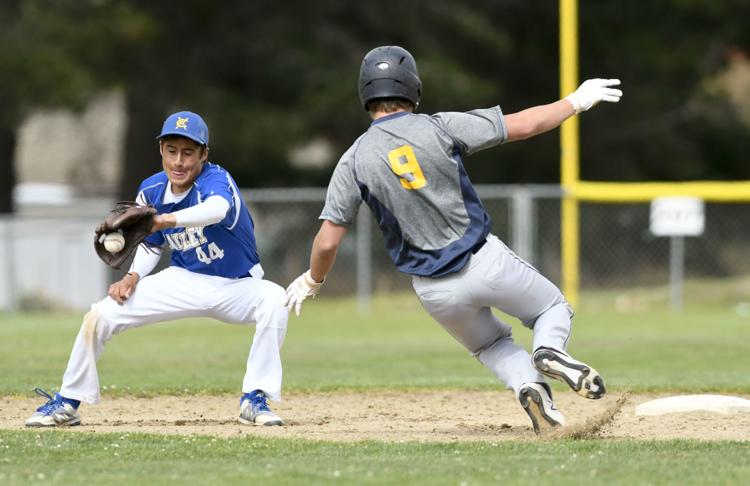 050719 Hillcrest VCA baseball 12.jpg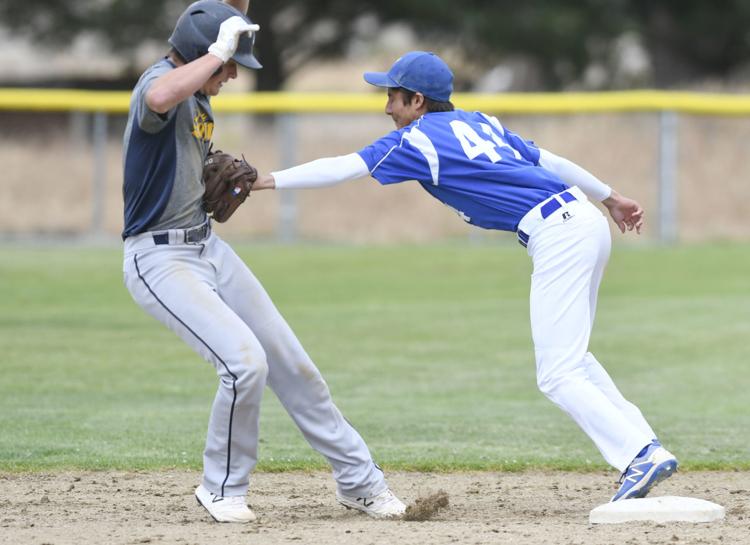 050719 Hillcrest VCA baseball 13.jpg