PHOENIX (AP) — Robbie Ray already knew 2020 would be a big season for his financial future because it's his last one before becoming a free agent.
No league championships or CIF playoffs. No Senior Days. Then no Little League or Babe Ruth baseball. No FCA All-Star game. No 7-on-7 tourname…
LOS ANGELES — Clayton Kershaw will make his franchise-record ninth opening day start for the Los Angeles Dodgers.
"We help provide food for the homeless. When you see people just trying to get by, not sure where their next meal is coming from, it really ma…
LOS ANGELES (AP) — Mookie Betts wasn't moved by Major League Baseball's response in the wake of George Floyd's death in police custody, and th…
Major League Baseball released its pandemic-shortened schedule Monday, featuring a tantalizing season opener between the New York Yankees and …
NEW YORK (AP) — Last month, when former Major League All-star Torii Hunter said he'd been called the N-word "a hundred times" at Boston's stor…
MLB released the schedule Monday, and it starts with some big games. Mookie Betts and his new Los Angeles Dodgers teammates host the San Franc…
Dodgers pitcher David Price will not play this season because of concerns over the coronavirus pandemic, delaying his Los Angeles debut until …
ATLANTA (AP) — Atlanta Braves four-time All-Star Freddie Freeman, reliever Will Smith and two teammates have tested positive for the coronavirus.
ANAHEIM — Reigning American League MVP Mike Trout participated in the Los Angeles Angels first workout of summer camp, but said before Friday'…
The game scheduled for July 14 was canceled Friday because of the coronavirus pandemic, and Dodger Stadium was awarded the 2022 Midsummer Clas…
The coronavirus numbers kept climbing Thursday, with a single-day record for new cases being set in Florida and the NBA revealing that the cou…
Don't be too eager to sit in the stands if your favorite team is lucky enough to open play over the next few months. Going to the game will be…
Last week, Toles was arrested after police found him sleeping behind Key West Airport in South Florida. Baseball fans were shocked by the news…
Players began reporting to their teams and home ballparks Wednesday in the most significant step yet as Major League Baseball presses ahead wi…
Shohei Ohtani will resume his two-way career with the Los Angeles Angels when baseball returns. Angels general manager Billy Eppler confirmed …
NEW YORK (AP) — Something still bothers Barry Larkin about his Most Valuable Player award.
PHOENIX — A small group of players, including Nationals slugger Ryan Zimmerman and Diamondbacks pitcher Mike Leake, have announced they won't …
"I'm just throwing the four-seam fastball right now," said Baez. "I'm working on the two-seamer."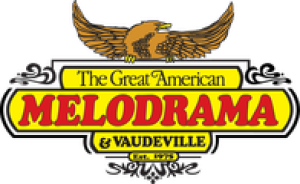 The Great American Melodrama & Vaudeville
Santa Barbara Family Dentistry
KEY WEST, Fla. (AP) — Los Angeles Dodgers outfielder Andrew Toles was in jail Saturday on a trespassing charge.
Randy Dobnak had finished making his morning omelette one day last week when his wife, Aerial, asked the Minnesota Twins pitcher to keep the e…
NEW YORK (AP) — Rob Manfred knows many fans were angered by the financial fight between Major League Baseball and the players' association dur…
He was having a big year when the rest of the 2020 season was called off. Garcia was 5-0 with one save and a 2.95 ERA in 42.2 innings pitched.
NEW YORK (AP) — Major League Baseball issued a 60-game schedule Tuesday night that will start July 23 or 24 in empty ballparks as the sport tr…
NEW YORK (AP) — Major League Baseball plans to unilaterally issue a 60-game schedule for its shortest season since 1878 after the players' ass…
NEW YORK (AP) — Extra innings that start with runners on second base, games ending in ties and re-entry are among the possibilities for a radi…