DENVER (AP) — The Colorado Rockies will retire the jersey number of outfielder Larry Walker in a ceremony during the upcoming season.
LOS ANGELES (AP) — The Los Angeles Dodgers acquired infielder Clayton Daniel from the Chicago Cubs on Friday in exchange for right-hander Case…
NEW YORK (AP) — Technology unleashed baseball's Analytics Era, and now it's holding the sport prisoner.
The San Francisco Giants made a historic hire on Thursday, adding former Sacramento State softball star Alyssa Nakken to their major league co…
TAMPA, Fla. - He is an Angel now. Of course, he is. Isn't that the progression after you've been a prophet in Tampa Bay, and a savior in Chica…
CHICAGO - Cubs co-owner Laura Ricketts insisted she and her siblings are not ducking fans or the media by ditching their question-and-answer s…
HOUSTON (AP) — George Springer, the World Series MVP of the tainted 2017 Houston Astros, and the team settled on a $21 million, one-year contr…
ATLANTA (AP) — Adeiny Hechavarría agreed to a $1 million, one-year contract to remain with the Braves, a move Thursday that boosted Atlanta's …
SAN FRANCISCO (AP) — Alyssa Nakken became the first female coach on a major league staff in baseball history Thursday when she was named an as…
The Venezuelan Professional Baseball League suspended outfielder Alex Romero for 20 games Wednesday for swinging his bat at an opposing catche…
ESPN analyst Jessica Mendoza says pitcher Mike Fiers should have gone to Major League Baseball before he told a journalist about his allegatio…
PORT ST. LUCIE, Fla. (AP) —
MINNEAPOLIS (AP) — Miguel Sanó's contract with the Minnesota Twins could be worth $44.25 million over four seasons.
NEW YORK (AP) — Carlos Beltrán, called out on a curveball again.
BOSTON (AP) — The Boston Red Sox say the turmoil in the manager's office isn't a reason to give up on this season and trade outfielder Mookie Betts.
NEW YORK (AP) — Major League Baseball and the players' union announced a $3 million grant program Thursday to support organizations that advoc…
LAKE BUENA VISTA, Fla. (AP) — American Danielle Kang stepped to the tee at the treacherous par-3 finishing hole at the LPGA's season-opening D…
NEW YORK (AP) — Carlos Beltrán out as New York Mets manager amid fallout from Astros' sign-stealing scandal.
NEW YORK (AP) — Stealing signals. Banging on a trash can. Beating the Dodgers in October.
LOS ANGELES (AP) — Left-hander Alex Wood has agreed to a $4 million, one-year contract to return to the Los Angeles Dodgers.

Farmers Insurance - Jaime Flores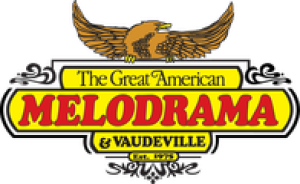 The Great American Melodrama & Vaudeville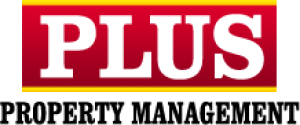 Plus Property Management Santa Maria
BOSTON (AP) — The Boston Red Sox need to find a new manager, and it sounds like they haven't gotten over their old one.
BOSTON (AP) — The Pistons have been playing most of the past month without three starters.
ARLINGTON, Texas (AP) — The Texas Rangers acquired first baseman/outfielder Sam Travis from Boston on Wednesday in a trade that sent left-hand…
ARLINGTON, Texas (AP) — The Texas Rangers have formally reunited with catcher Robinson Chirinos and added third baseman Todd Frazier after com…
NEW YORK (AP) — Left-hander Stephen Tarpley was traded from the New York Yankees to the Miami Marlins on Wednesday for third baseman James Nel…
NEW YORK (AP) — While the Houston Astros and Boston Red Sox took decisive action in jettisoning their managers after Major League Baseball con…
Firing coaches during the season has been relatively common in the NHL for decades. The volume is nonetheless jaw-dropping in 2019-20 — and th…