Dodgers pitcher David Price will not play this season because of concerns over the coronavirus pandemic, delaying his Los Angeles debut until …
ATLANTA (AP) — Atlanta Braves four-time All-Star Freddie Freeman, reliever Will Smith and two teammates have tested positive for the coronavirus.
ANAHEIM — Reigning American League MVP Mike Trout participated in the Los Angeles Angels first workout of summer camp, but said before Friday'…
The game scheduled for July 14 was canceled Friday because of the coronavirus pandemic, and Dodger Stadium was awarded the 2022 Midsummer Clas…
The coronavirus numbers kept climbing Thursday, with a single-day record for new cases being set in Florida and the NBA revealing that the cou…
Don't be too eager to sit in the stands if your favorite team is lucky enough to open play over the next few months. Going to the game will be…
Last week, Toles was arrested after police found him sleeping behind Key West Airport in South Florida. Baseball fans were shocked by the news…
Players began reporting to their teams and home ballparks Wednesday in the most significant step yet as Major League Baseball presses ahead wi…
Shohei Ohtani will resume his two-way career with the Los Angeles Angels when baseball returns. Angels general manager Billy Eppler confirmed …
NEW YORK (AP) — Something still bothers Barry Larkin about his Most Valuable Player award.
PHOENIX — A small group of players, including Nationals slugger Ryan Zimmerman and Diamondbacks pitcher Mike Leake, have announced they won't …
"I'm just throwing the four-seam fastball right now," said Baez. "I'm working on the two-seamer."
KEY WEST, Fla. (AP) — Los Angeles Dodgers outfielder Andrew Toles was in jail Saturday on a trespassing charge.
Randy Dobnak had finished making his morning omelette one day last week when his wife, Aerial, asked the Minnesota Twins pitcher to keep the e…
NEW YORK (AP) — Rob Manfred knows many fans were angered by the financial fight between Major League Baseball and the players' association dur…
He was having a big year when the rest of the 2020 season was called off. Garcia was 5-0 with one save and a 2.95 ERA in 42.2 innings pitched.
NEW YORK (AP) — Major League Baseball issued a 60-game schedule Tuesday night that will start July 23 or 24 in empty ballparks as the sport tr…
NEW YORK (AP) — Major League Baseball plans to unilaterally issue a 60-game schedule for its shortest season since 1878 after the players' ass…
NEW YORK (AP) — Extra innings that start with runners on second base, games ending in ties and re-entry are among the possibilities for a radi…
Barnhart is going pro. The flamethrower signed with the Rays on Friday in Tampa Bay, solidifying his baseball future.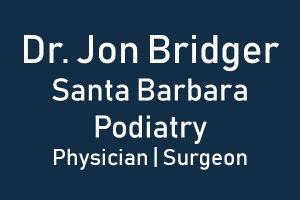 Dr. Jon Bridger - Santa Barbara Podiatry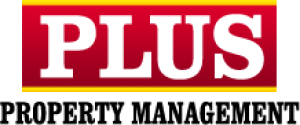 Plus Property Management Santa Maria
Baseball players proposed a 70-game regular-season schedule Thursday, leaving them and management 10 games and about $275 million apart on pla…
It's been three months and a few days since Adam Silver pulled the plug on NBA games, the first domino in a long row of events to fall to the …
NEW YORK (AP) — After days of angry exchanges over money between Major League Baseball and the players' association, Commissioner Rob Manfred …
NEW YORK (AP) — Fresh off a robust round of batting practice in Central Park, softball slugger Todd Montgomery squared up his Mets cap and too…
"I didn't even know they were going to make All-American selections. It's an honor to be chosen for that," Torra said.
CORNELIUS, N.C. (AP) — Longtime Giants pitcher Mike McCormick, who won the Cy Young Award in 1967, has died. He was 81.
What an opportunity this was. Batter up. Fat pitch, grooved right down the middle. Should have been a towering home run. Nothing but cheering.…