Tragedy struck the Nipomo High football program last week.
Longtime assistant coach Josh Caldera died suddenly last Wednesday, Sept. 9. 
Caldera, who played football at Arroyo Grande High, was Nipomo's defensive line coach and also a coach with the famed youth football team in town, the Nipomo Cowboys. 
From what I've gathered, Caldera was a high school football coaching archetype. No glitz or glamour, just a fiery coach who crafts aggressive, intense players. A coach who loves football, no matter the setting. 
Caldera enjoyed coaching at Nipomo so much that he made a habit of painting the Nipomo 'N' at midfield on Thursday nights before every home game. 
Nipomo head coach Tony Dodge said Caldera was so dedicated to that task that he had already ordered the paint for the field well before the season was slated to start in January. Dodge knew this because once he learned of Caldera's passing, he felt the right thing to do would be to paint the 'N' at the Titans' stadium to honor Caldera.
So Dodge went to the hardware store in Nipomo with dim hopes of finding black and crimson paint. Yet, the store had the exact paint Dodge was in need of. Of course, that was because Caldera had ordered the paint as he was waiting for the season to start. Dodge then met with Caldera's family and also picked up the tools and stencils from Caldera's home to complete the paint job.
As the afternoon wore on Saturday, the tributes in honor of the late Josh Caldera kept coming in.
All this in hopes of finding some way to honor the coach Dodge called his right-hand man. 
Meanwhile, Russ Edwards, the Athletic Director at Nipomo High, worked with Lucia Mar Unified to get clearance to hold a low-key memorial at the football stadium on Saturday.
The district gave Edwards its blessing and the Titans were able to hold a small memorial for Caldera last weekend. Nipomo coaches and school staff members made sure visitors adhered to local COVID-19 protocols.
Edwards and Dodge set up a memorial at the 'N' at midfield that Dodge and the NHS coaches had painted, with photos of Caldera with his daughter and some of his players. Caldera's initials and his number from his playing days were painted on the 'N.' Nipomo High and Nipomo Cowboy helmets were on display. The scoreboard showed Caldera's date of birth and his old jersey numbers. Visitors were able to spend a few minutes paying their respects at the 50-yard line.
Amid the coronavirus pandemic, it would've been easy for those at Nipomo High to pay tribute to Caldera on Facebook or Instagram. But that just didn't feel right for a coach who gave so much of his time.
Sports have been written off and discounted as a welcomed distraction lately, something to watch on TV to get our minds off the chaos around us. That's what sports are for a lot of people, but sports mean something more for the people who make them happen; the coaches, players, officials and, yes, even the parents in youth and high school sports.
The lengths Nipomo football went to honor one of their coaches is a reminder of what sports do for people. 
Football and other sports can give people an extra sense of purpose. And we see that with Josh Caldera at Nipomo High. He meant something to his fellow coaches and his players, many of whom paid their respects Saturday. And football certainly meant a lot to Caldera, who would give his days and nights for the game and its players. 
09 12 20 NHS Caldera 02.JPG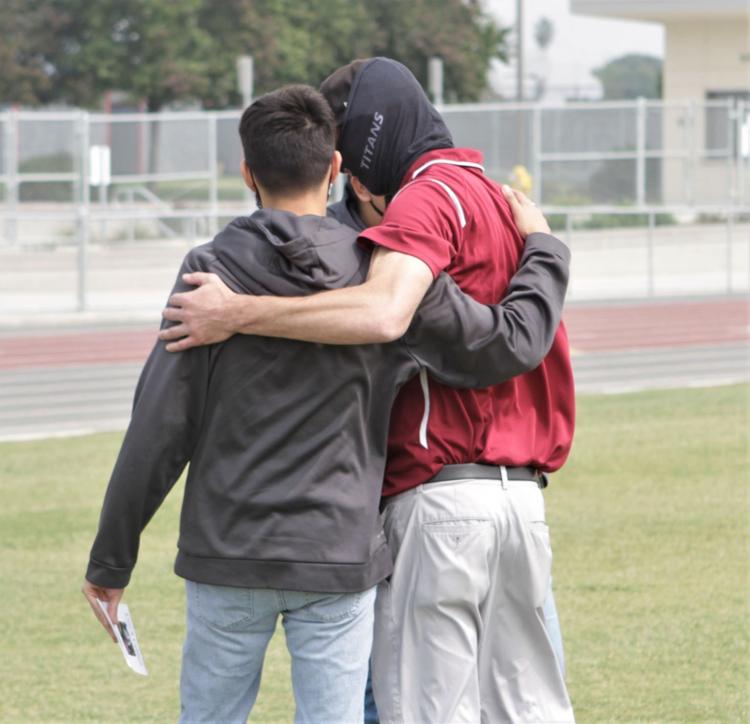 09 12 20 NHS Caldera 01.JPG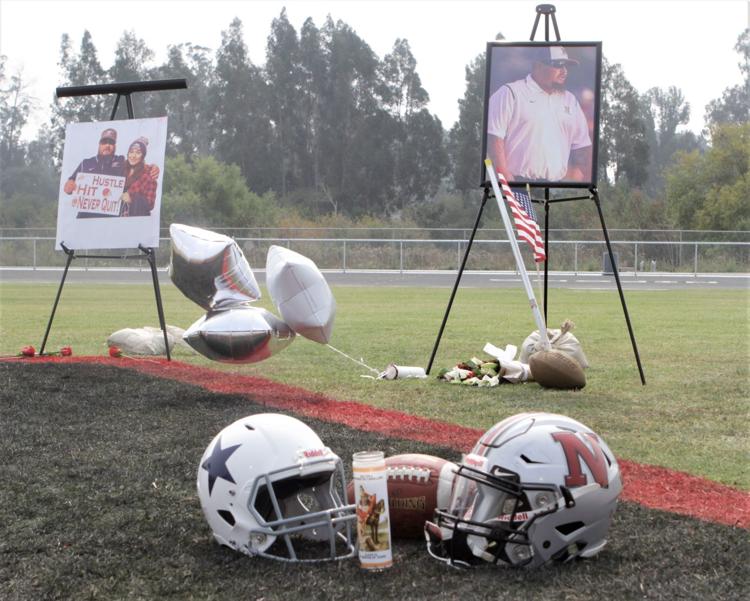 09 12 20 NHS Caldera 03.JPG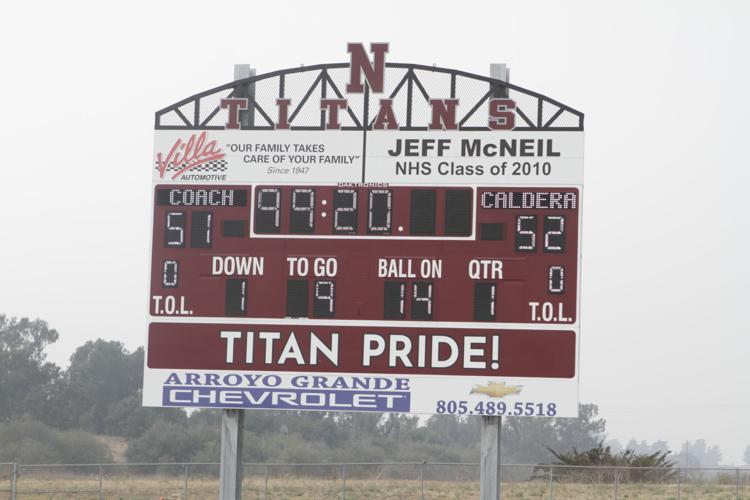 09 12 20 NHS Caldera 04.JPG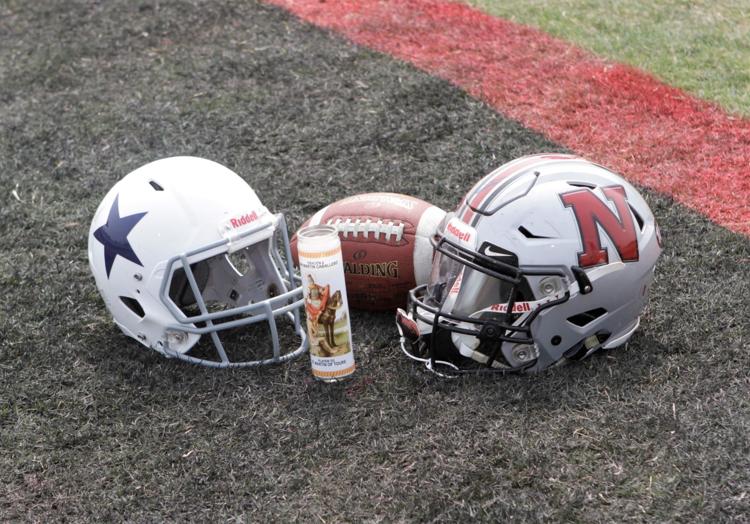 09 12 20 NHS Caldera 05.JPG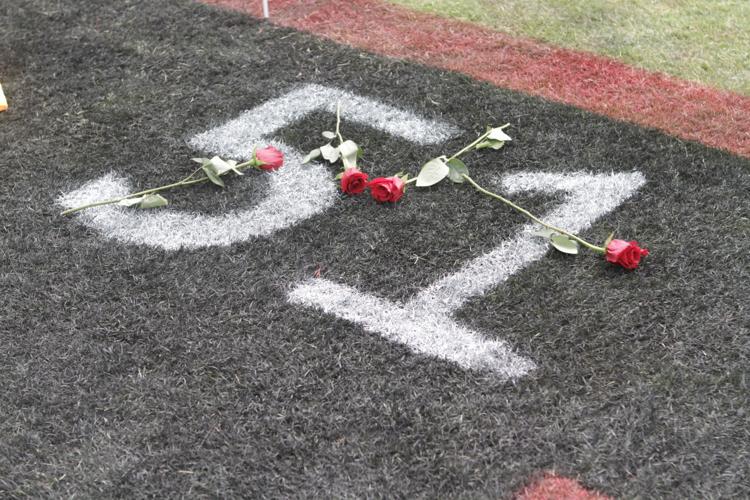 09 12 20 NHS Caldera 06.JPG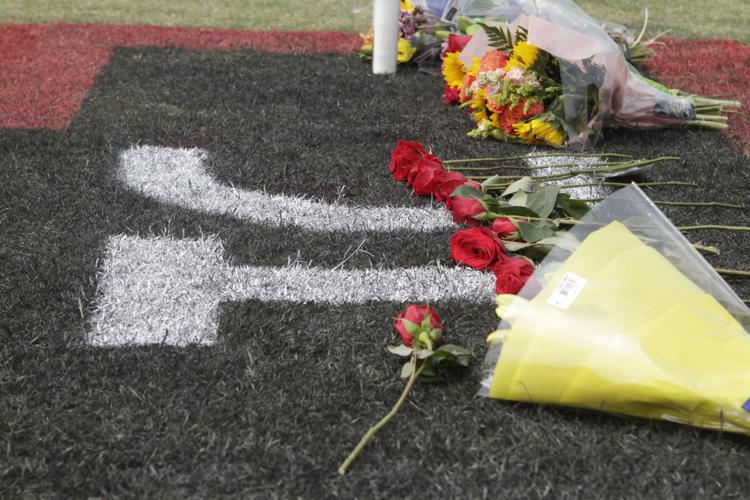 09 12 20 NHS Caldera 07.JPG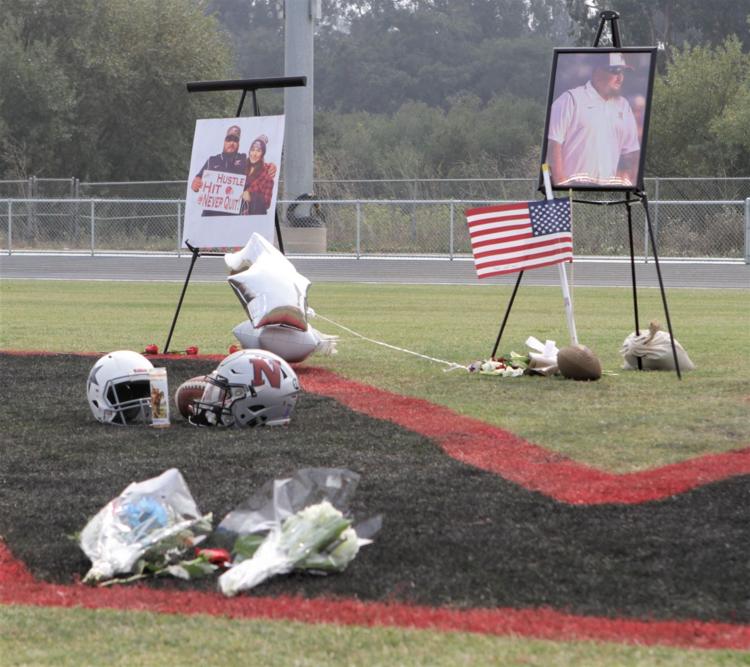 09 12 20 NHS Caldera 08.JPG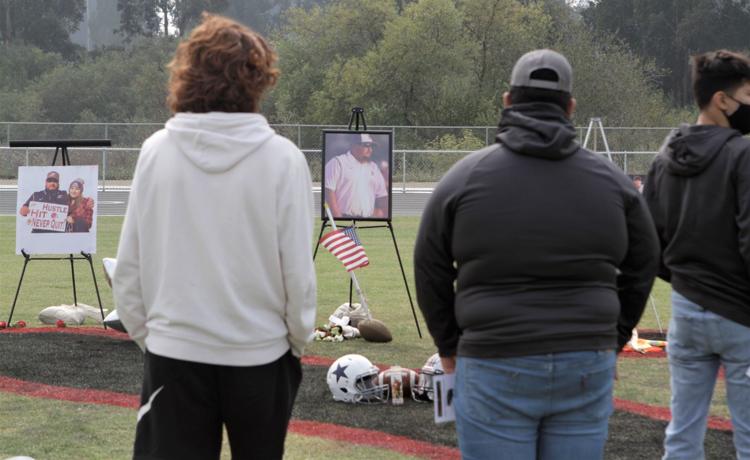 09 12 20 NHS Caldera 09.JPG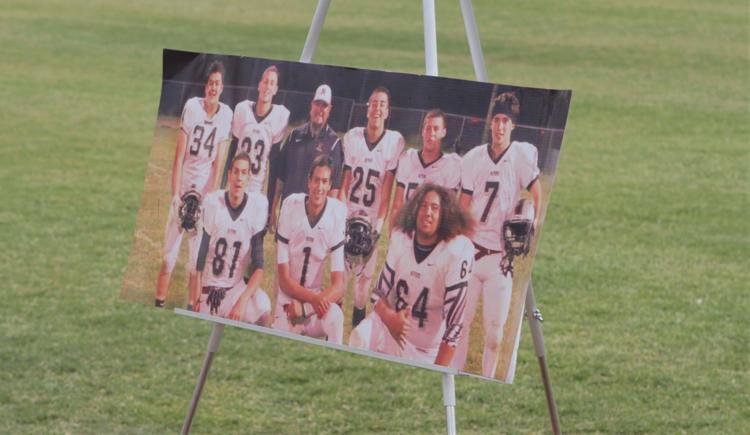 09 12 20 NHS Caldera 10.JPG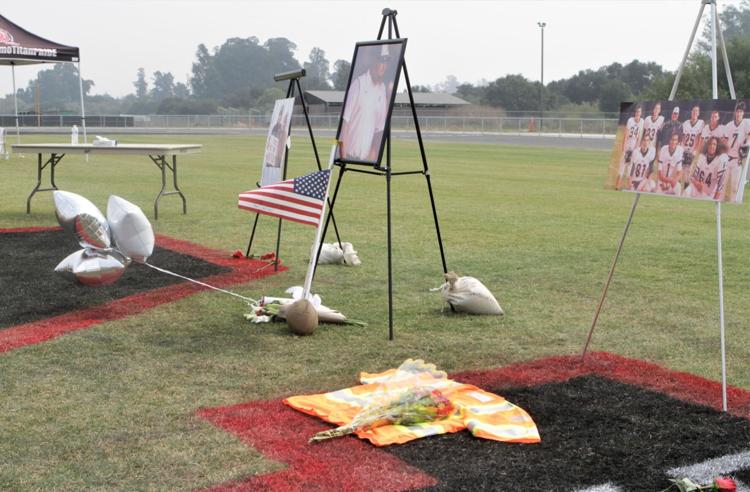 09 12 20 NHS Caldera 11.JPG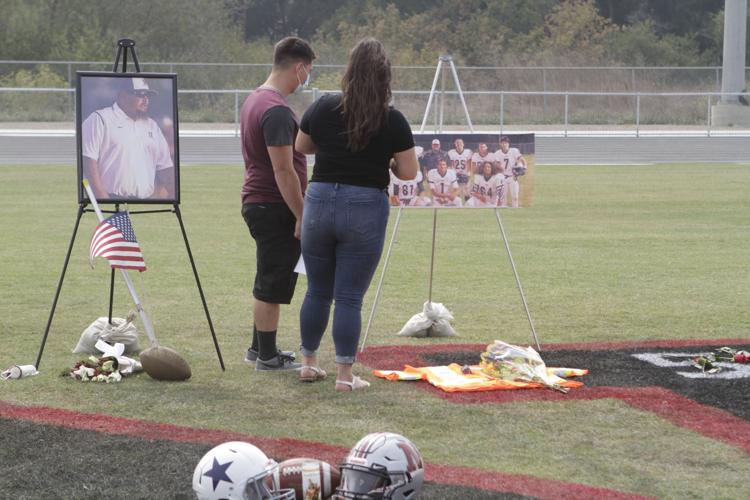 09 12 20 NHS Caldera 12.JPG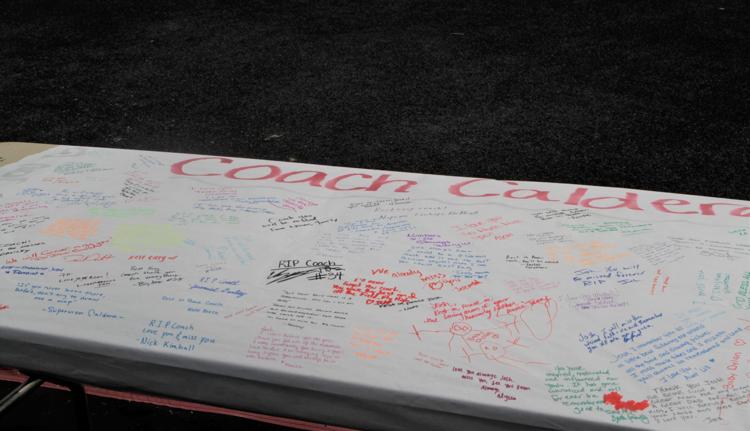 09 12 20 NHS Caldera 13.JPG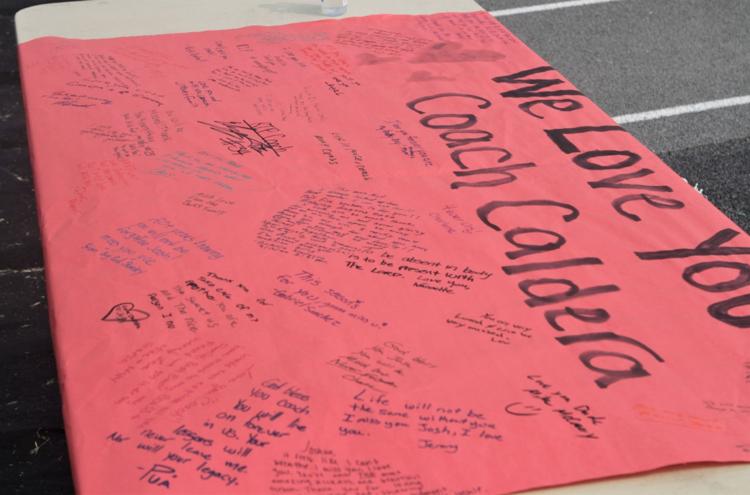 09 12 20 NHS Caldera 14.JPG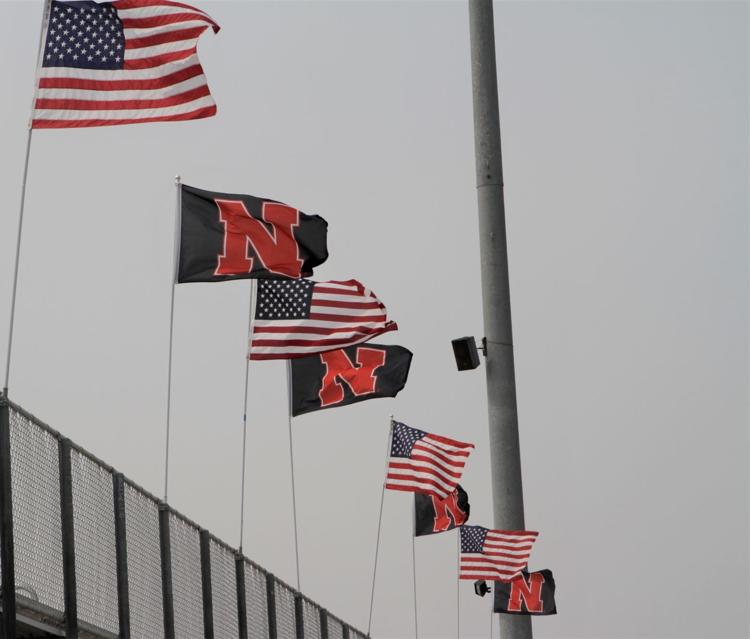 Mansera surpassed 1,800 yards rushing and scored 21 times on the ground. He topped 200 yards in a single game five times that year. He did this against some pretty stiff competition, as the Panthers played Nipomo, Atascadero, St. Joseph, Lompoc, Righetti and Palmdale that year.
Be the first to know
Get local news delivered to your inbox!