Search / 29 results found Showing: 1-10 of 29
Alexander received news of her mother's frontotemporal dementia diagnosis five years ago, on Mother's Day.
Similar to community walk events across Santa Barbara County that continue to raise funds for Alzheimer's research, Santa Ynez Valley residents organized the local event as part of the Alzheimer's Association's annual walk event that happens across the nation.
The Alzheimer's Association has appointed Lindsey Leonard as executive director of the California Central Coast Chapter, succeeding former exe…
"The needs of Alzheimer's caregivers cannot be put on hold, and these online programs allow us to connect with them and provide necessary information amid the current crisis." 
Lauren Mahakian, founder of Family Connect Care, is on a mission to educate families, seniors and community members on how to initiate productive dialogue and navigate the waters of cognitive dysfunction. The public is invited to attend a group of informational seminars and a support group session from now until April, free of charge.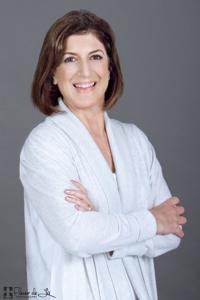 Certified dementia practitioner addresses Alzheimer's in Santa Ynez Valley
Alzheimer's educator Lauren Mahakian will host a free, one-hour virtual seminar discussing the early signs of Alzheimer's and dementia.
DEAR ABBY: I have been married 35 years. During the last six years, my mom died, my dad moved in and then he passed away at 91. Dad traveled, …
If you have an item for this calendar, email it two weeks in advance to calendar@santamariatimes.com or mail to Calendar, P.O. Box 400, Santa …
If you have an item for this calendar, email it two weeks in advance to calendar@santamariatimes.com or mail to Calendar, P.O. Box 400, Santa …