InSPArations
Hair • Massage • Facials • Nails
| | |
| --- | --- |
| Sunday | |
| Monday | |
| Tuesday | |
| Wednesday | |
| Thursday | |
| Friday | |
| Saturday | |
Special hours: Later evening by appointment only.
InSPArations is a full-service salon, offering everything from massages, spa treatments, and skin care to waxing, hair, and nail services. Our SPA philosophy is to pamper the body and nourish the soul.

Leave your concept of time at the door and enter. Our treatments are individually customized to meet the unique needs of every client. We use only professional products designed for the experienced technicians. This enables our specialist to provide individualized treatments. Our "Spa Packages" offer combined services that will make your visit unforgettable. Visit Insparations and let the pampering begin!

Contact us today at 805-934-8682 to schedule an appointment.
We are happy to hear from you.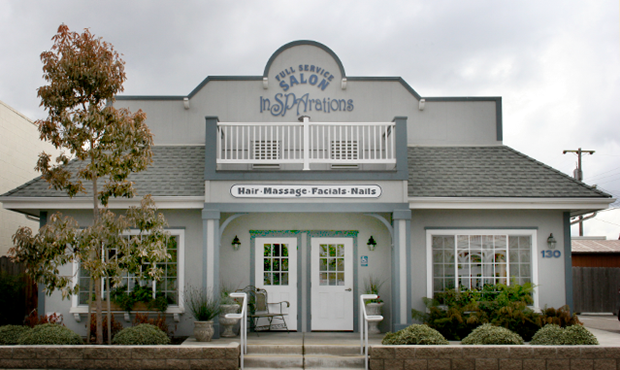 Massages
We offer a variety of massage modalities or techniques in order to provide the right therapy for your needs. Our therapist combines their unique skills to personalize each treatment. Please ask our certified licensed massage therapist for suggestions regarding your expectations.
Click here for more information
Hair
Our stylists are talented, creative and most importantly here to serve you. Whether they are creating a new look or maintaining the look you feel most comfortable with, you are the top priority.
Click here for more information
Spa Treatments
The most memorable gifts are those you would love to receive yourself. Choose from an imaginative selection of pampering gift packages or your pleasure or create your own spa experience.
Click here for more information
Skin Care
Our superb skin care specialist will customize a facial for your skin type and lifestyle based upon the standard offerings below. An array of highest quality products and specialty services are available. Your specialist will provide you with recommendations for your skin needs.
Click here for more information
Nail Services
We offer a variety of manicures and pedicures.
Click here for more information
Waxing
Take advantage of waxing services. We offer brow, lip, and chin waxing, bikini & brazilians, legs, back, and so many more!
Click here for more information

Accepts:

American Express

Discover

MasterCard

Visa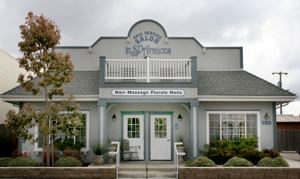 InSPArations is a full-service salon, offering everything from massages, spa treatments, and skin care to waxing, hair, and nail services. Our…
Produced by KCOY-TV Production