Santa Barbara County Animal Care Foundation
About Santa Barbara County Animal Care Foundation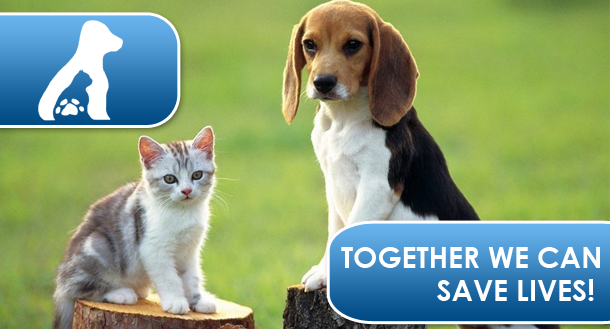 Welcome to the Official Santa Barbara County Animal Care Foundation also known as SBCACF, was established in 2002, as a countywide, 501 (c) 3 non-profit organization whose dedication is designed to directly benefit the homeless, abandoned and neglected animals in our local community. We are striving to assist our County Shelters to make a difference and increase the number of live releases. It is our mission to promote animal welfare and to better the quality of life for animals in Santa Barbara County through education, outreach, collaboration and promotion of the humane ethic and responsible treatment of all animals. It is our vision that someday no adoptable homeless or rehabilitatable animal will be euthanized within Santa Barbara County.

Santa Barbara County Animal Services is required by law to take in every stray animal under any condition. The three County facilities are overflowing with homeless and often injured, abused and neglected animals. But with no owners to claim them, who will champion their cause? Who will pay for the surgeries of the many cats hit by cars, assist with the alteration of feral cats, or those suffering from upper respiratory or abscess infections? Who will pay for the care of the dog that needs an eye removal due to a neglected wound, or a broken jaw from abuse, or the abandoned puppy with mange? This is where the Santa Barbara County Animal Care Foundation steps in and private donations make a life-saving difference. As an all-volunteer working board rest assured that any donation is not funding staff or professional fundraiser, but provides assistance to shelter animals and mediating programs. The Foundation's mission is to help prevent any homeless but adoptable animals within Santa Barbara County shelters from being euthanized because there is not enough county funding to pay medical bills.

SBCACF's first project was to bridge the funding gap to break ground on the Santa Maria Animal Center. In 2002, the Santa Barbara County Animal Care Foundation was able to raise just under $1 million in grant funding and donations to move the project forward. The Santa Maria Animal Center was completed in the Spring of 2005. This new County-funded shelter includes a clinic, named in honor of the Santa Barbara County Animal Care Foundation, which performs in-house spay/neuter surgeries for all adoptable dogs from the three county shelters, as well as the cats and rabbits from the Lompoc and Santa Maria shelters. In association with its SNIP and SNAP programs, the clinic also offers affordable spay/neuter surgeries for the public.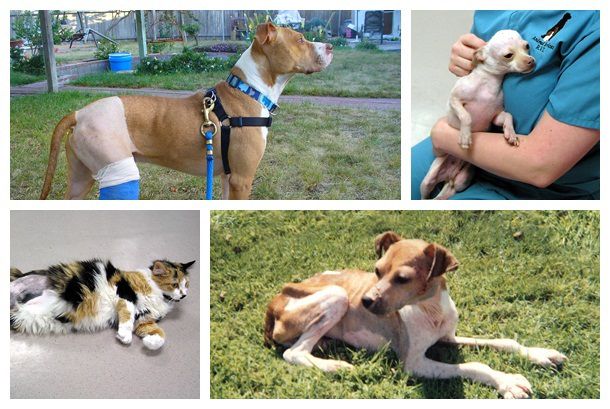 Some of the larger SBCACF programs and projects for 2012 include:
Direct assistance for local county shelter animals

• Sebastian Medical Treatment Fund for injured and treatable homeless shelter animals that otherwise face euthanasia in need of medical treatment and surgery
• FIV/FELV testing

Increasing quality of life for shelter animals

• Special projects that provide direct assistance to the homeless animals in our county animal shelters
• Volunteer training programs

Promoting shelter adoption

• Adoption incentives
• Free Cat Adoption Event
• Ads

Spay and Neuter Support Programs

• SNIP
• SNAP
• Chihuahua de Mayo Event

Education/Outreach

• Youth H.O.P.E. Project
• Animal Ambassadors
• Camp HOPE Summer Day Camp
• School Visits
• Stand Down Event

Fundraising

• Hot Dogust Night- Benefit Dinner
• A Cause 4 Paws
• Calendar Sales
• Deck the Paws
• Festival of the Fur
Animals & Assistance

SBCACF Support

SBCACF Events & Fundraisers

Youth Hope Projects

Calendar

Sponsorship Opportunities

Amazing Shelter Animals

Accepts:

American Express

Discover

MasterCard

PayPal

Visa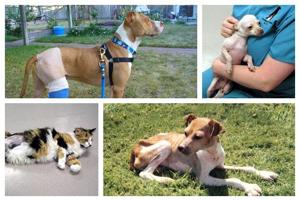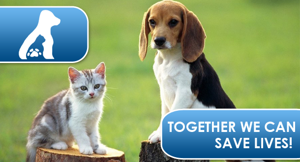 Welcome to the Official Santa Barbara County Animal Care Foundation also known as SBCACF, was established in 2002, as a countywide, 501 (c) 3 …