Photos: Santa Maria's historic 2017 football season
In 2017, a Santa Maria football team qualified for a sectional divisional championship football game for the first time this century.
To get there, the Saints scored a convincing semifinal win on the road.
Quarterback Blake Truhitte ran for four scores, threw for another and the defense checked a high-powered South El Monte offense as the Saints won this CIF Southern Section Division 12 semifinal 35-14 at South El Monte High School.
Santa Maria fans started filing into the visitors side of the stadium hours before kickoff. After the game started, the Saints gave their fans plenty to cheer about.
"These kids just find a way to win," Santa Maria coach Dan Ellington said afterward. "Our defense was playing great and our offensive line really opened some holes for our backs to run through."
Santa_Maria_Times_Sat__Dec_2__2017_.jpg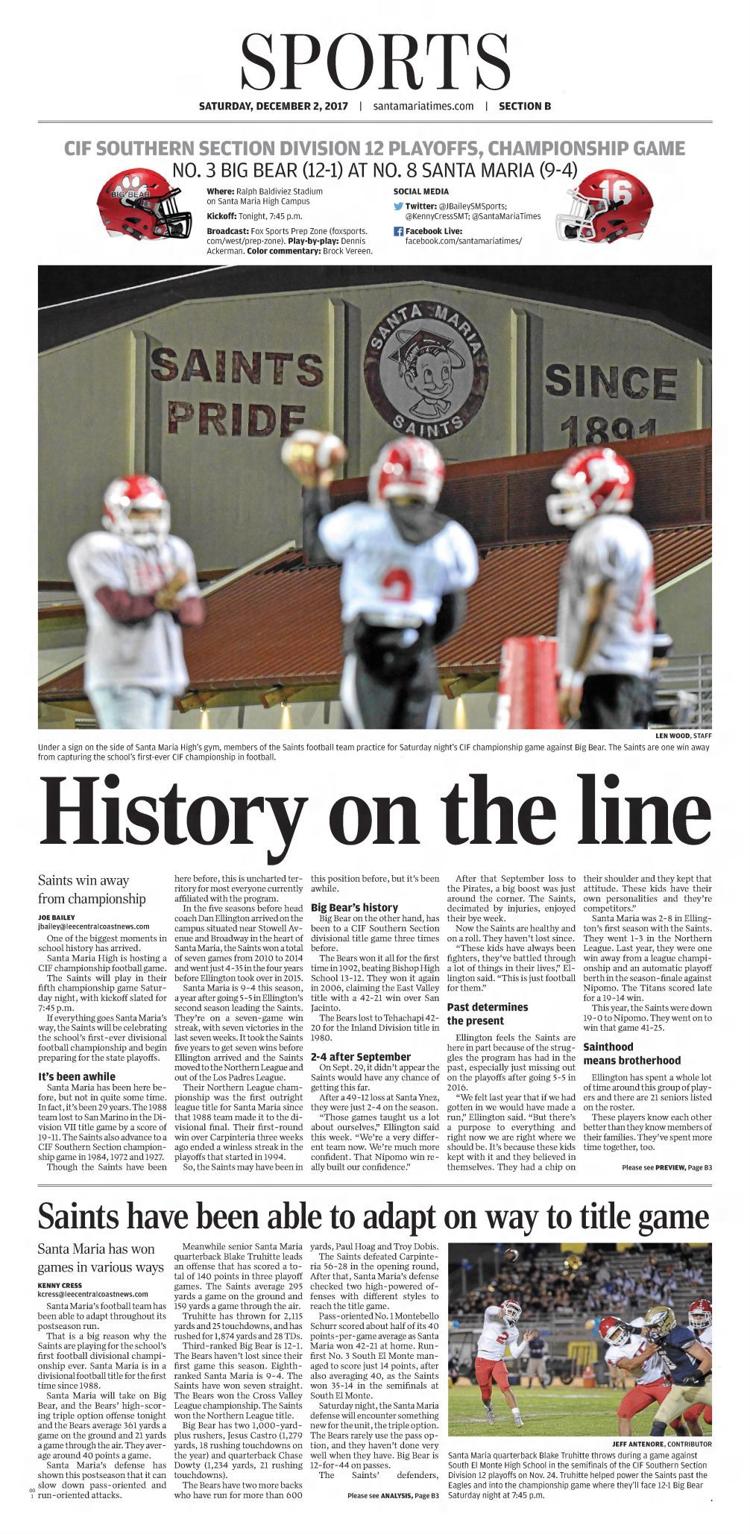 Santa_Maria_Times_Sat__Dec_2__2017_ (1).jpg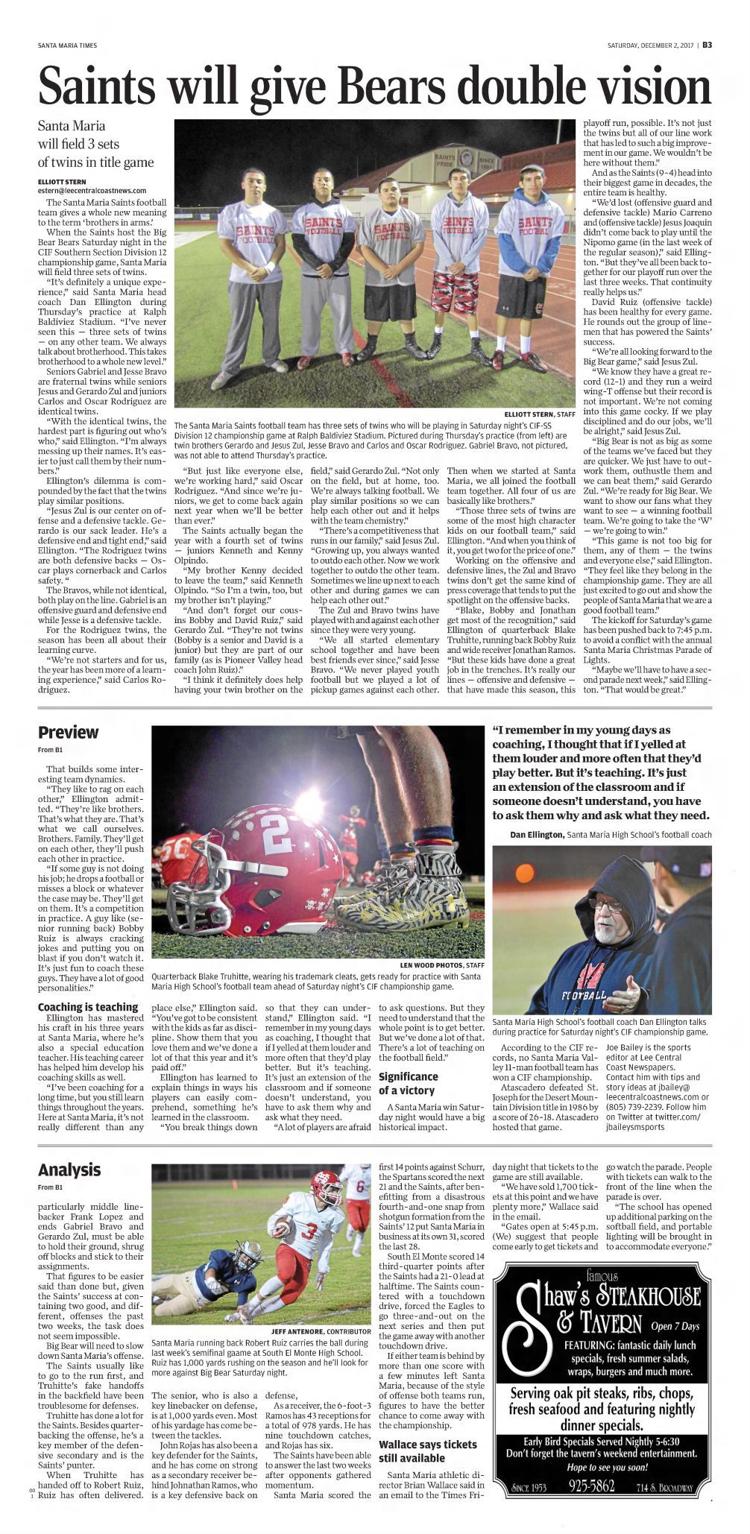 Santa_Maria_Times_Sun__Dec_3__2017_.jpg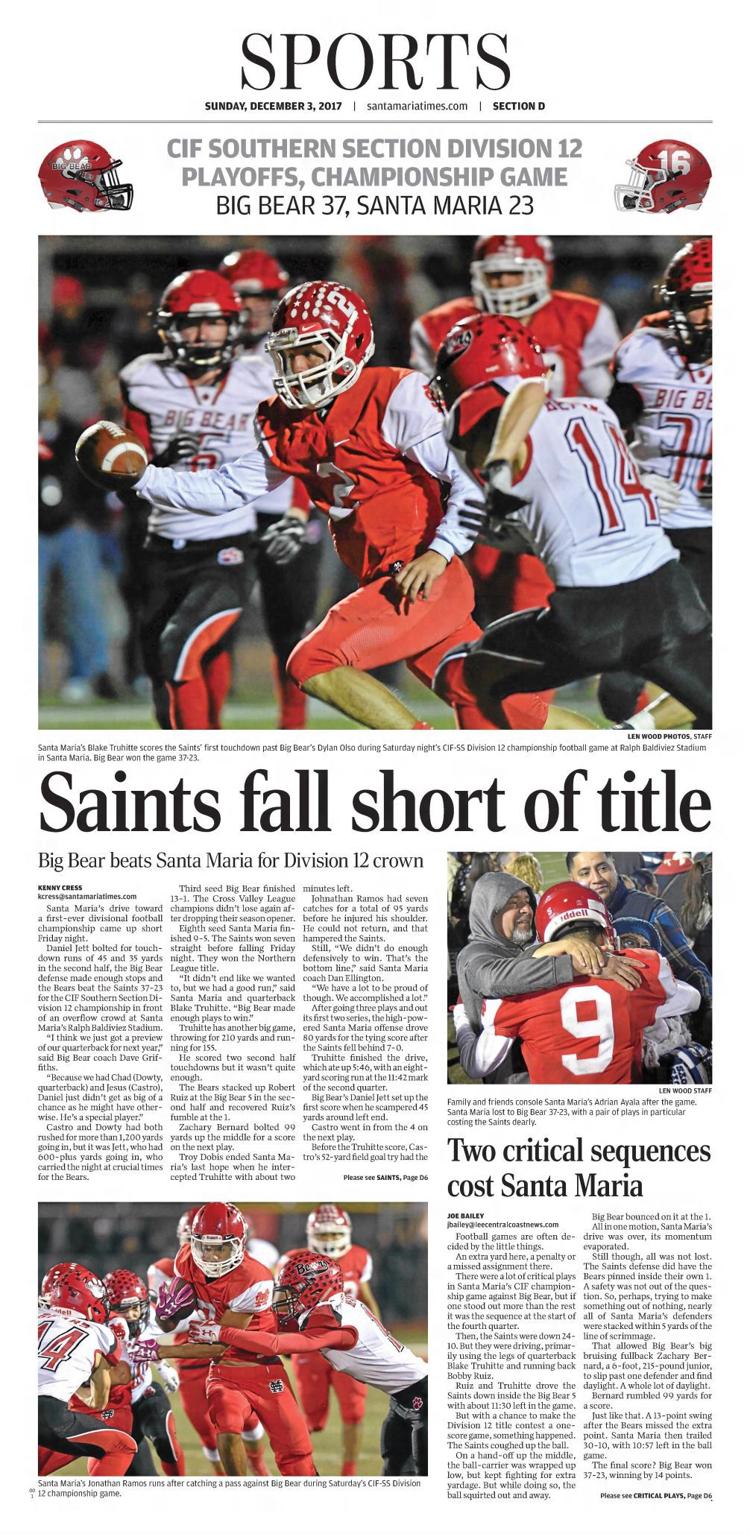 Santa_Maria_Times_Sun__Dec_3__2017_ (1).jpg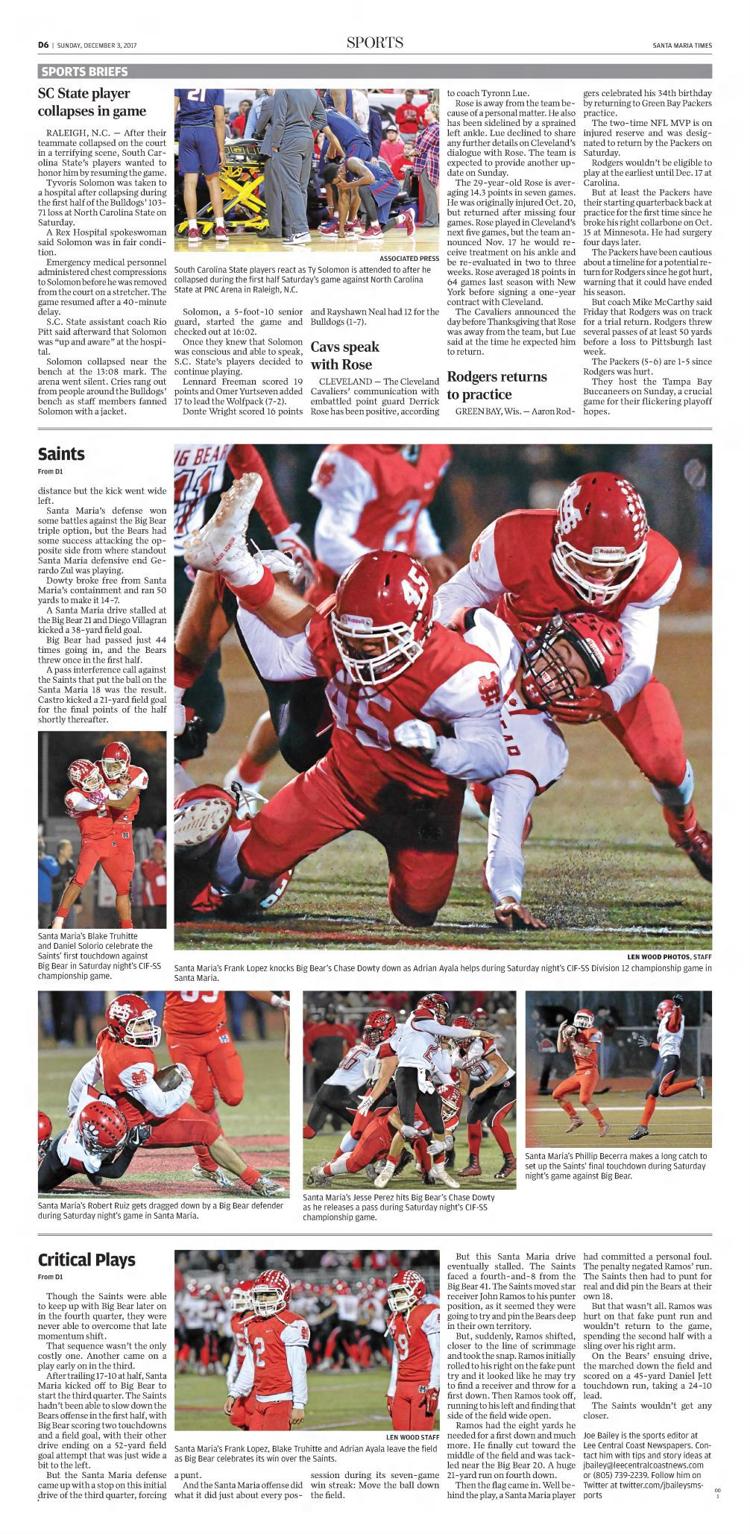 Santa_Maria_Times_Sun__Dec_3__2017_ (2).jpg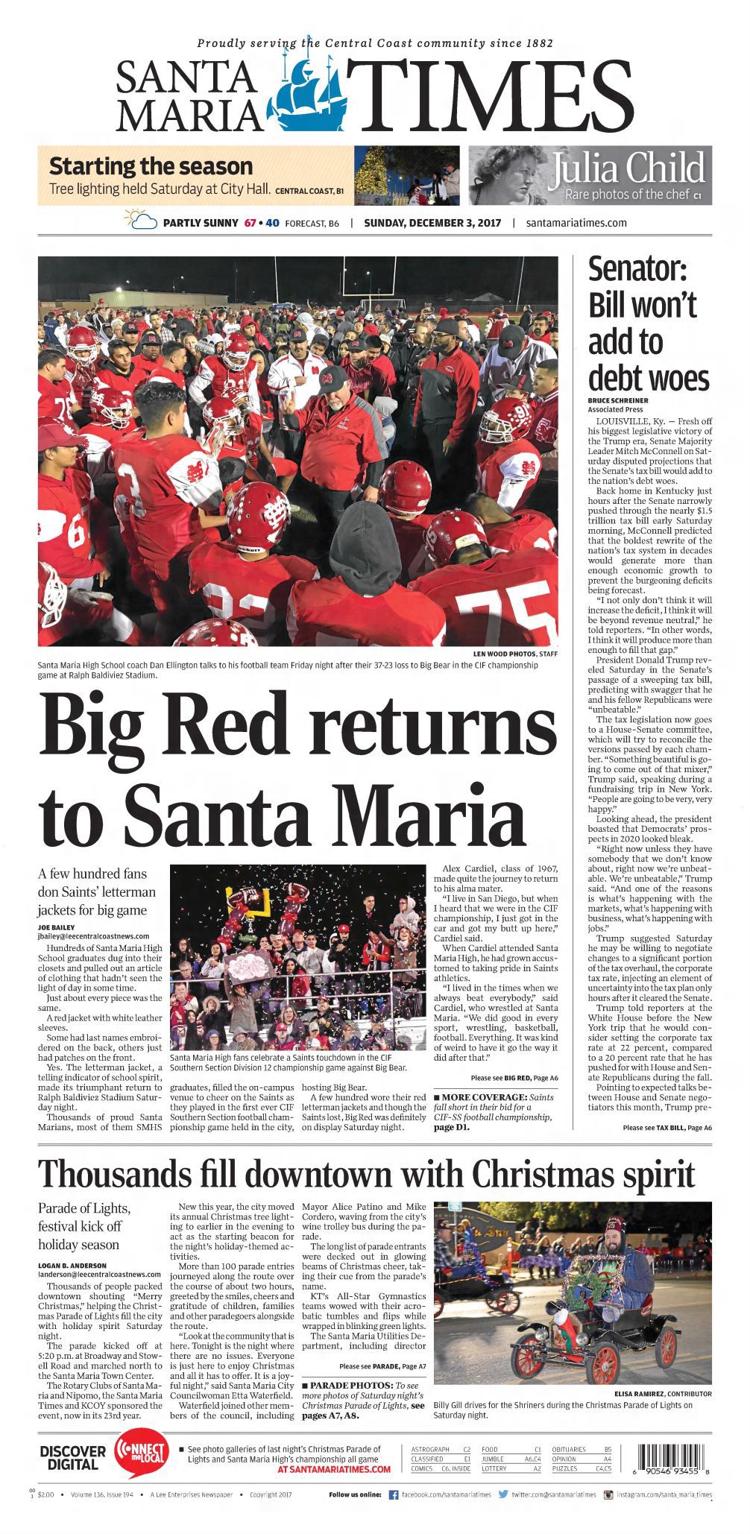 Santa_Maria_Times_Sat__Nov_25__2017_ (1).jpg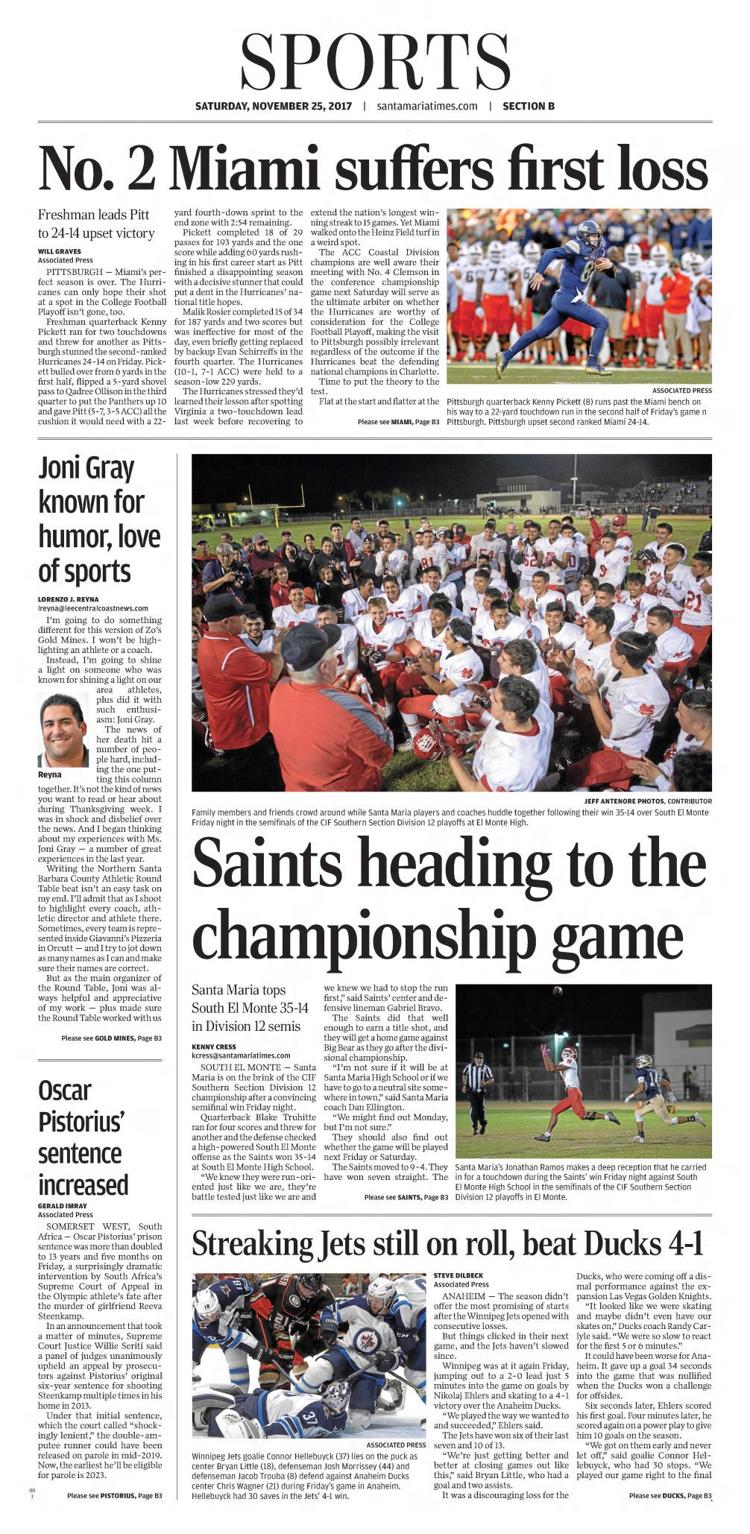 Santa_Maria_Times_Sat__Nov_25__2017_ (2).jpg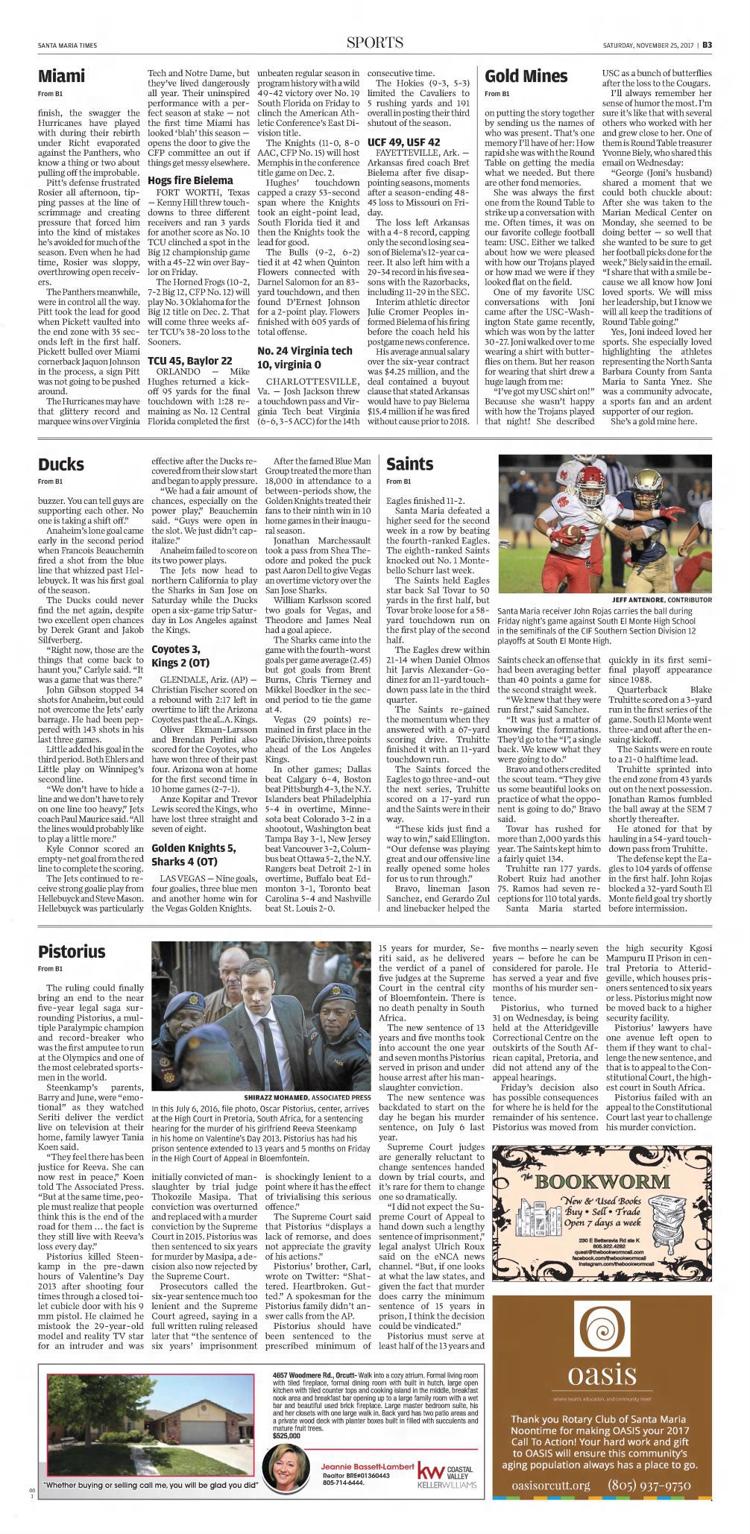 Santa_Maria_Times_Sun__Dec_17__2017_.jpg
Santa_Maria_Times_Sun__Dec_17__2017_ (1).jpg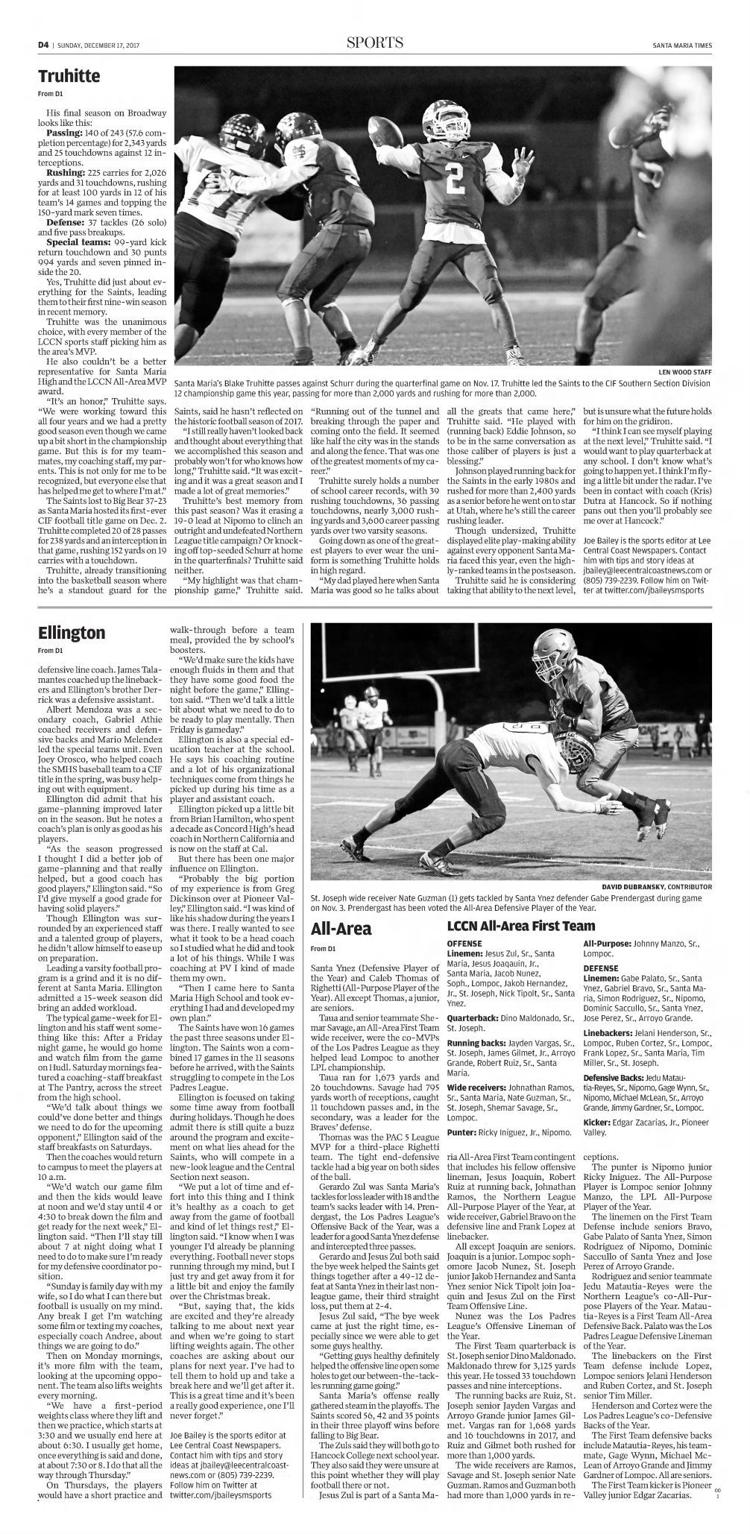 Santa_Maria_Times_Sat__Aug_26__2017_.jpg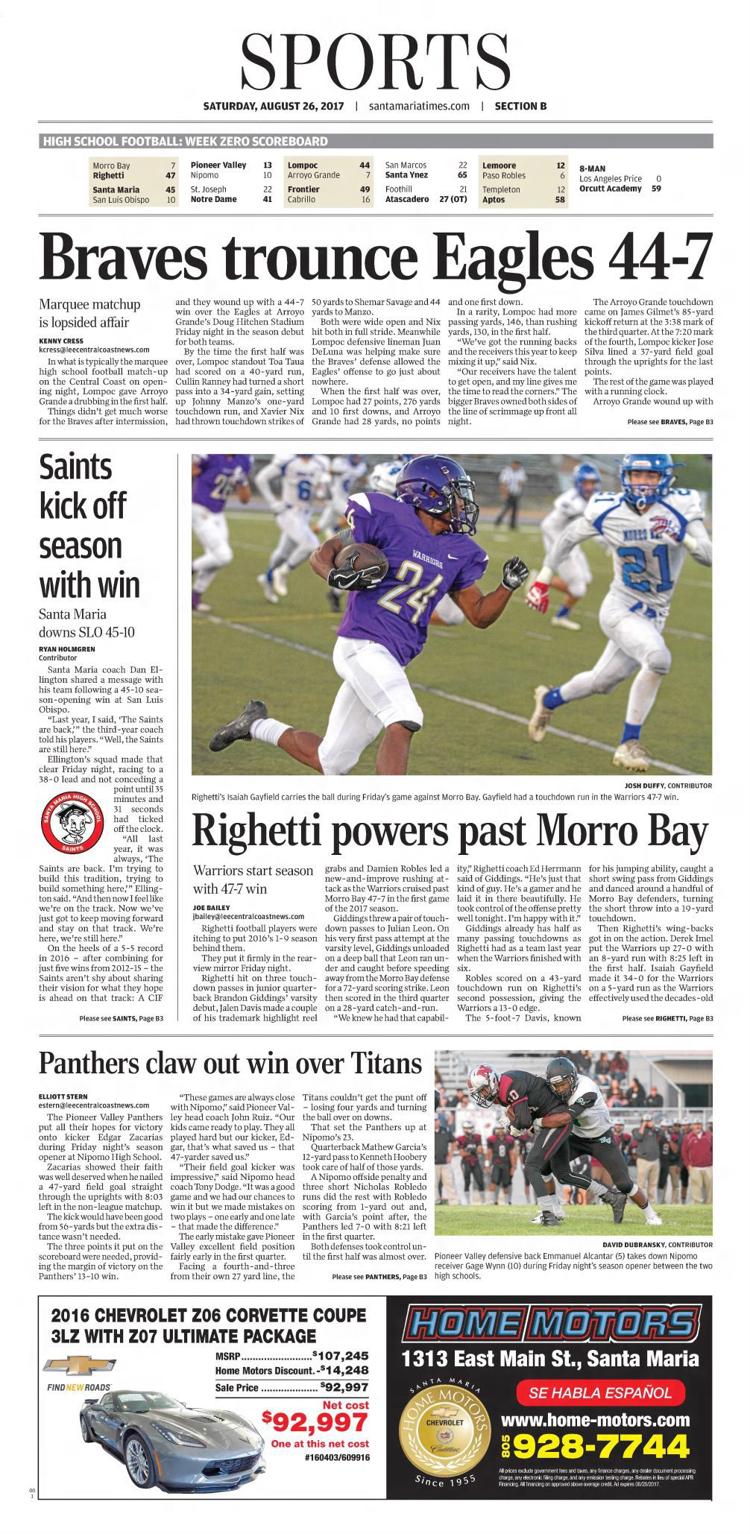 Santa_Maria_Times_Sat__Sep_9__2017_.jpg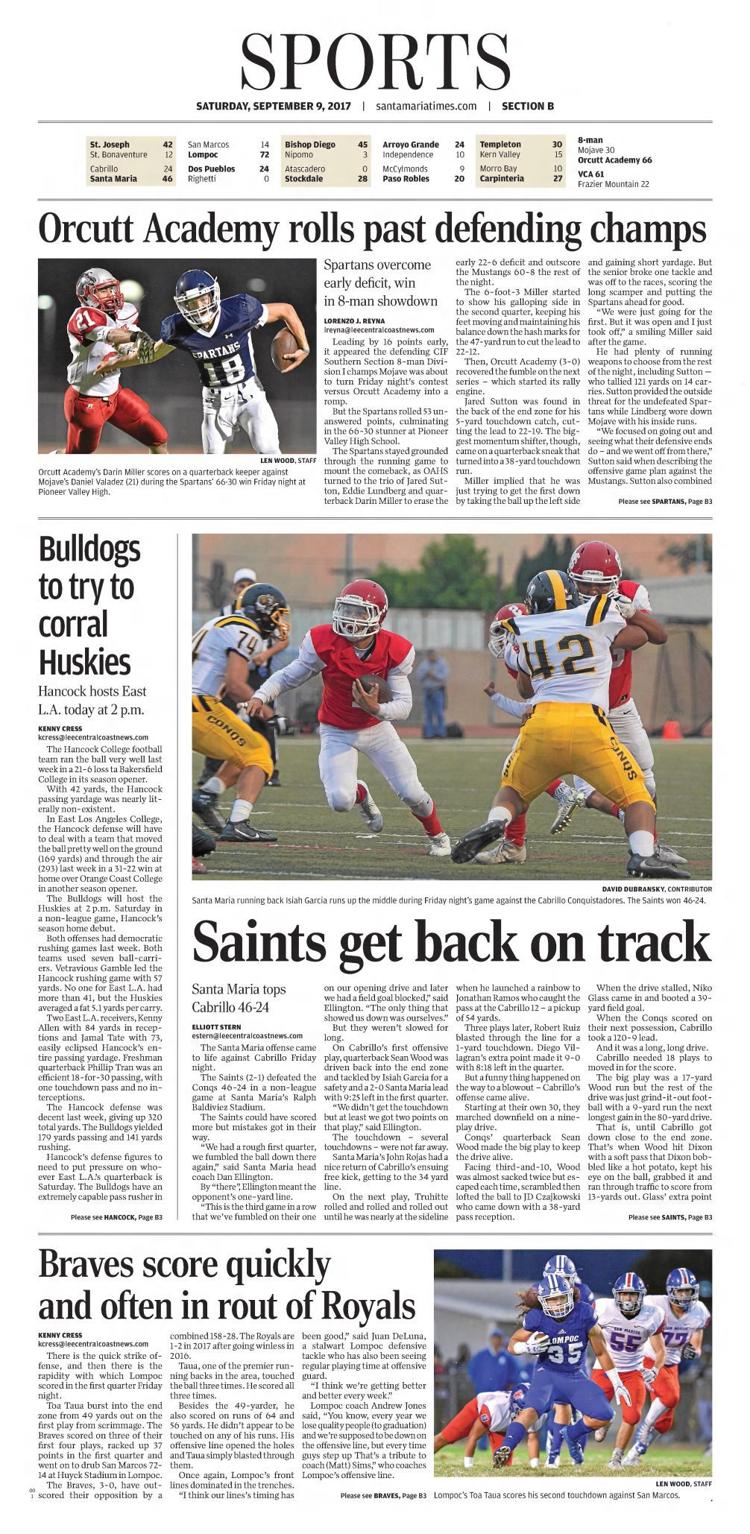 Santa_Maria_Times_Sat__Sep_9__2017_ (1).jpg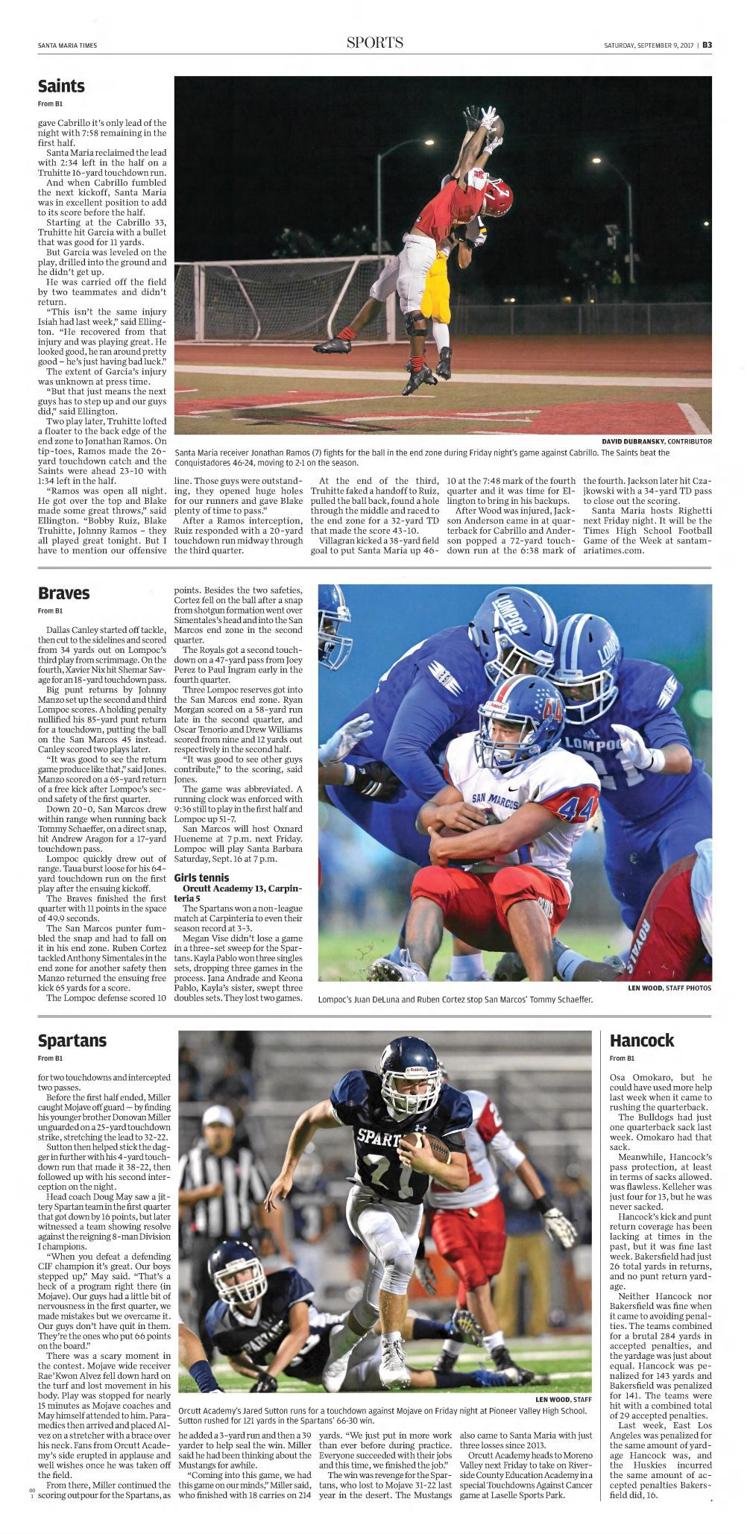 Santa_Maria_Times_Sat__Sep_16__2017_.jpg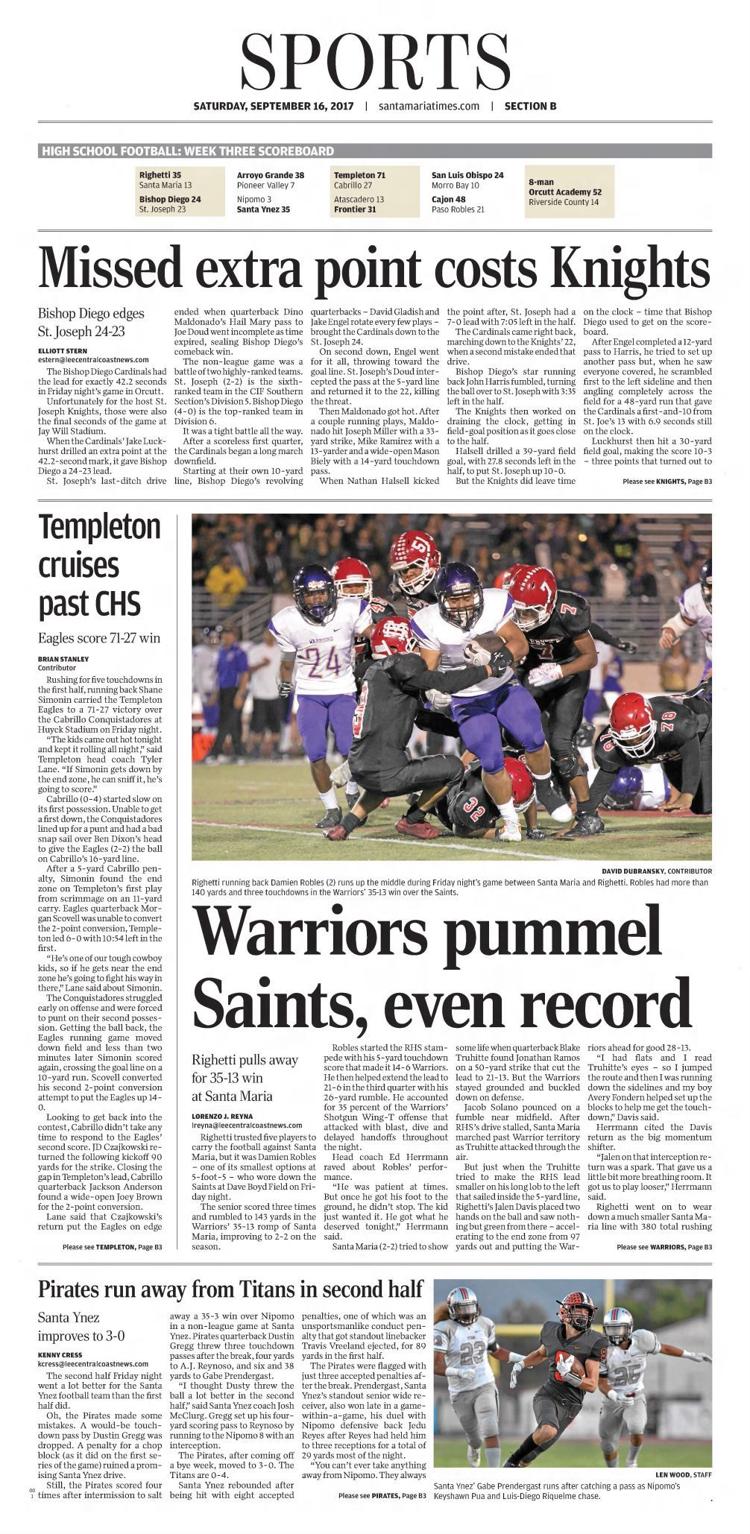 Santa_Maria_Times_Sat__Sep_16__2017_ (1).jpg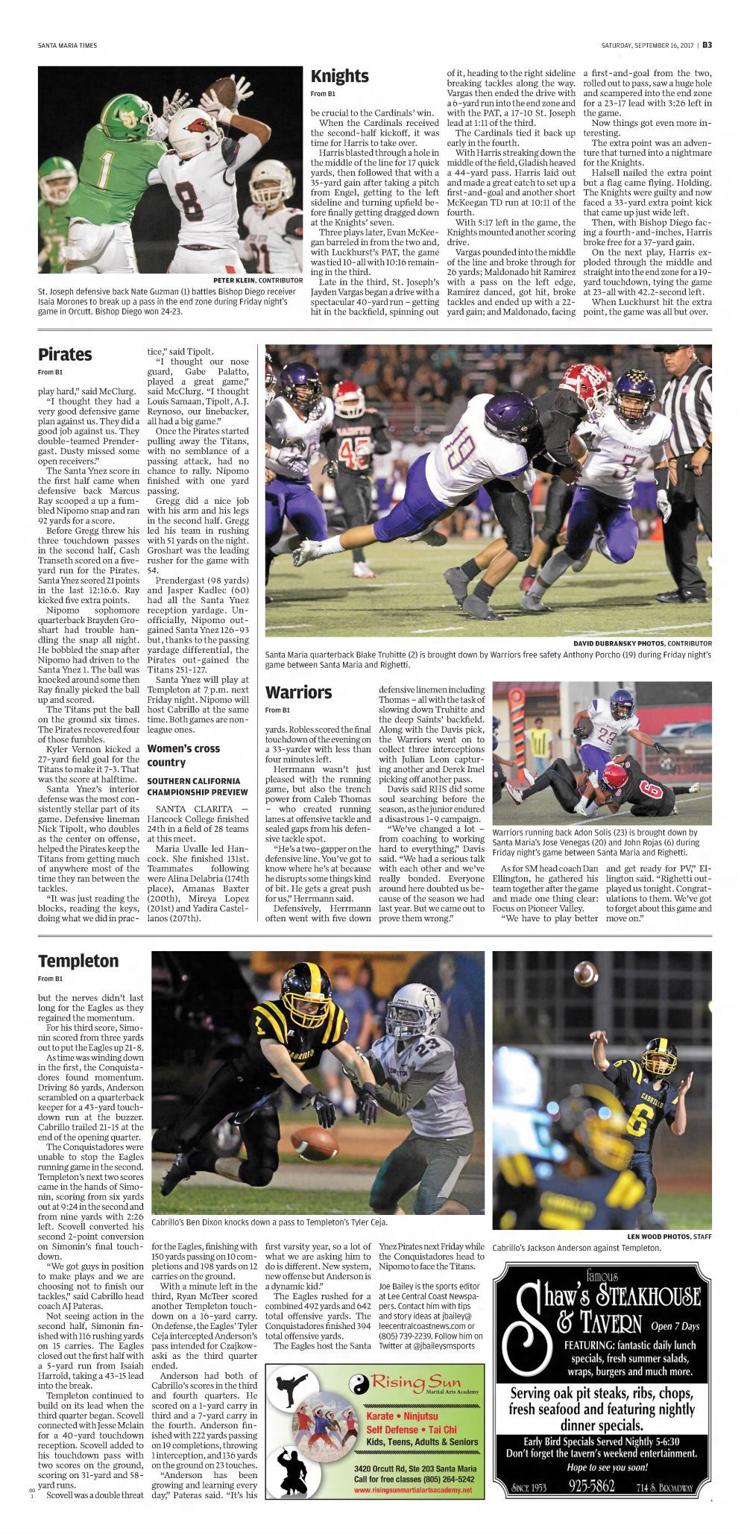 Santa_Maria_Times_Sat__Sep_23__2017_.jpg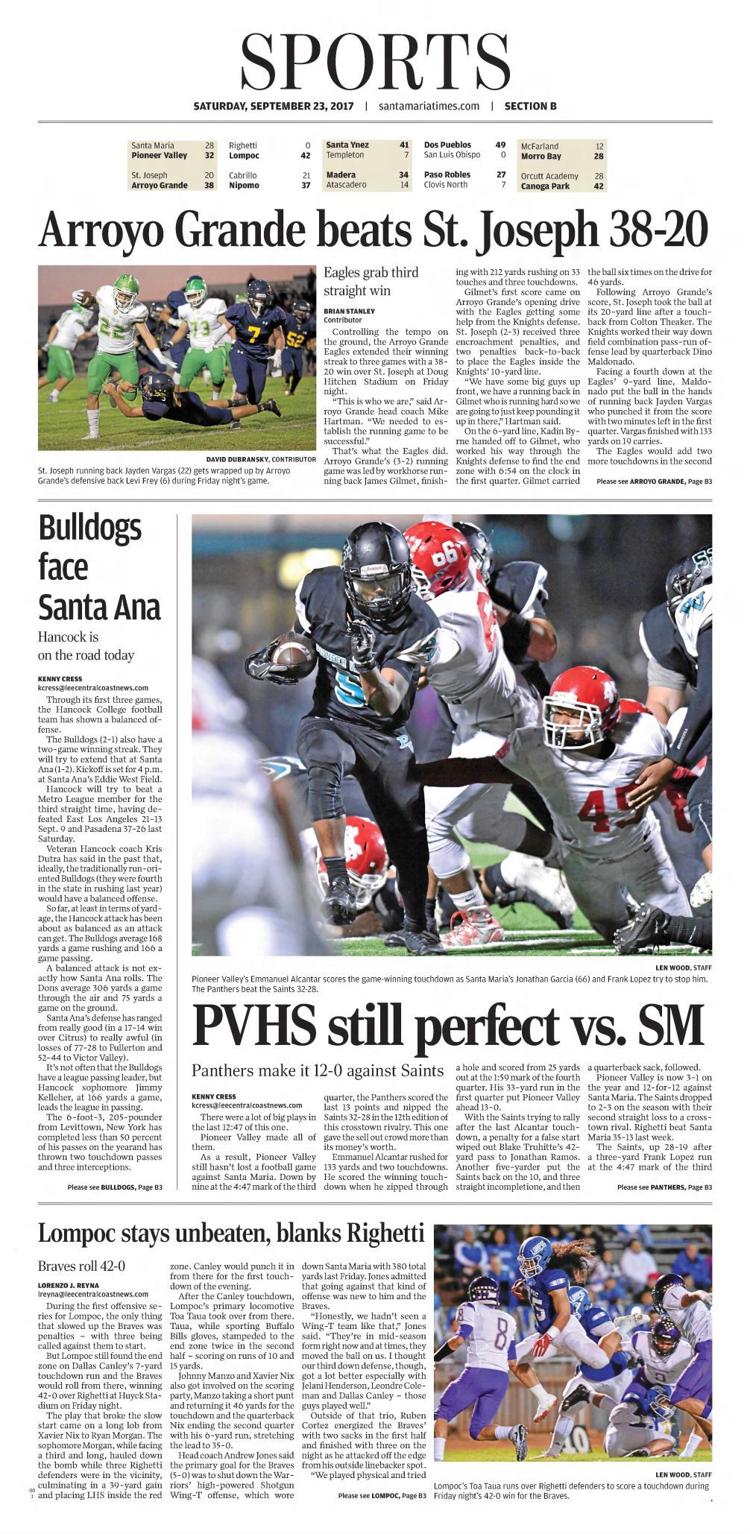 Santa_Maria_Times_Sat__Sep_23__2017_ (1).jpg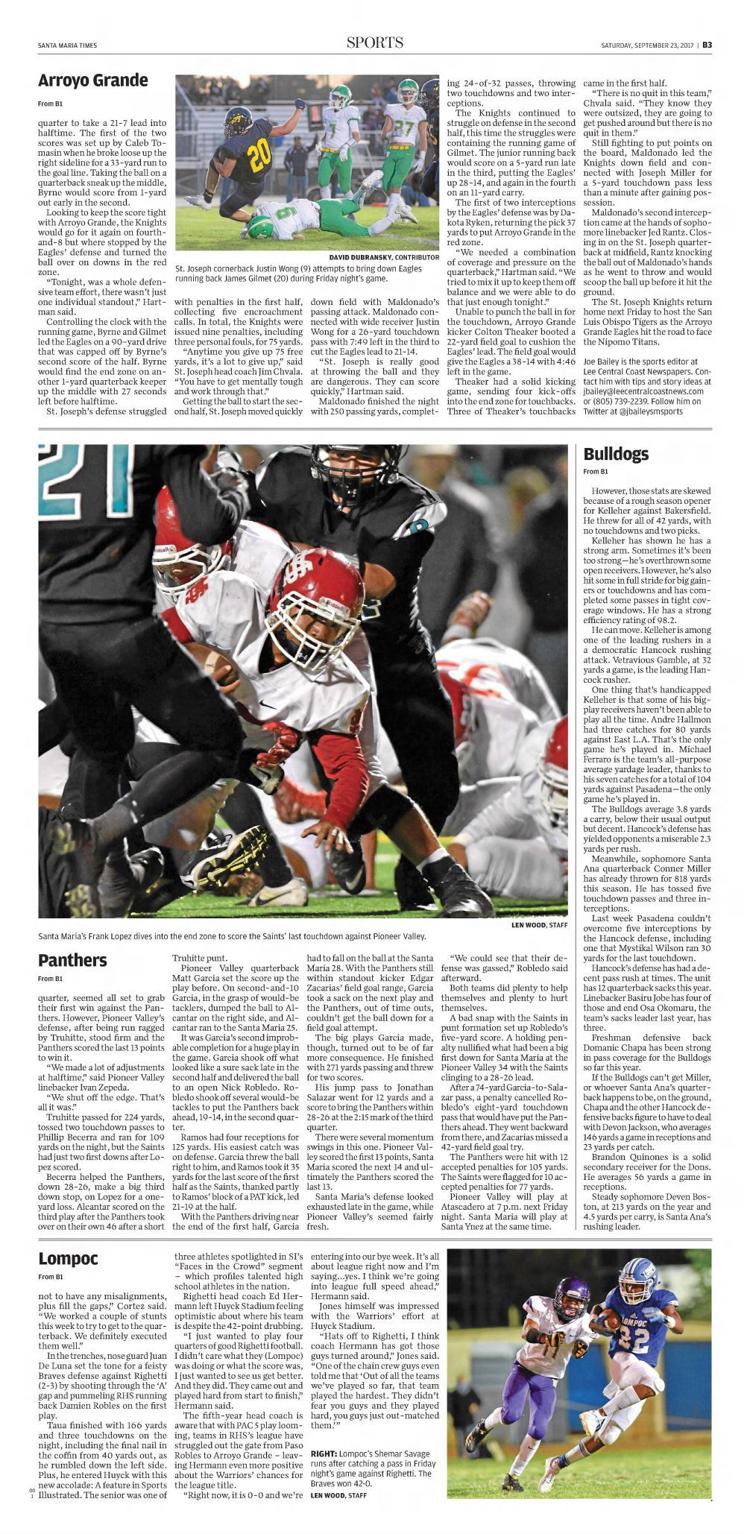 Santa_Maria_Times_Sat__Sep_30__2017_.jpg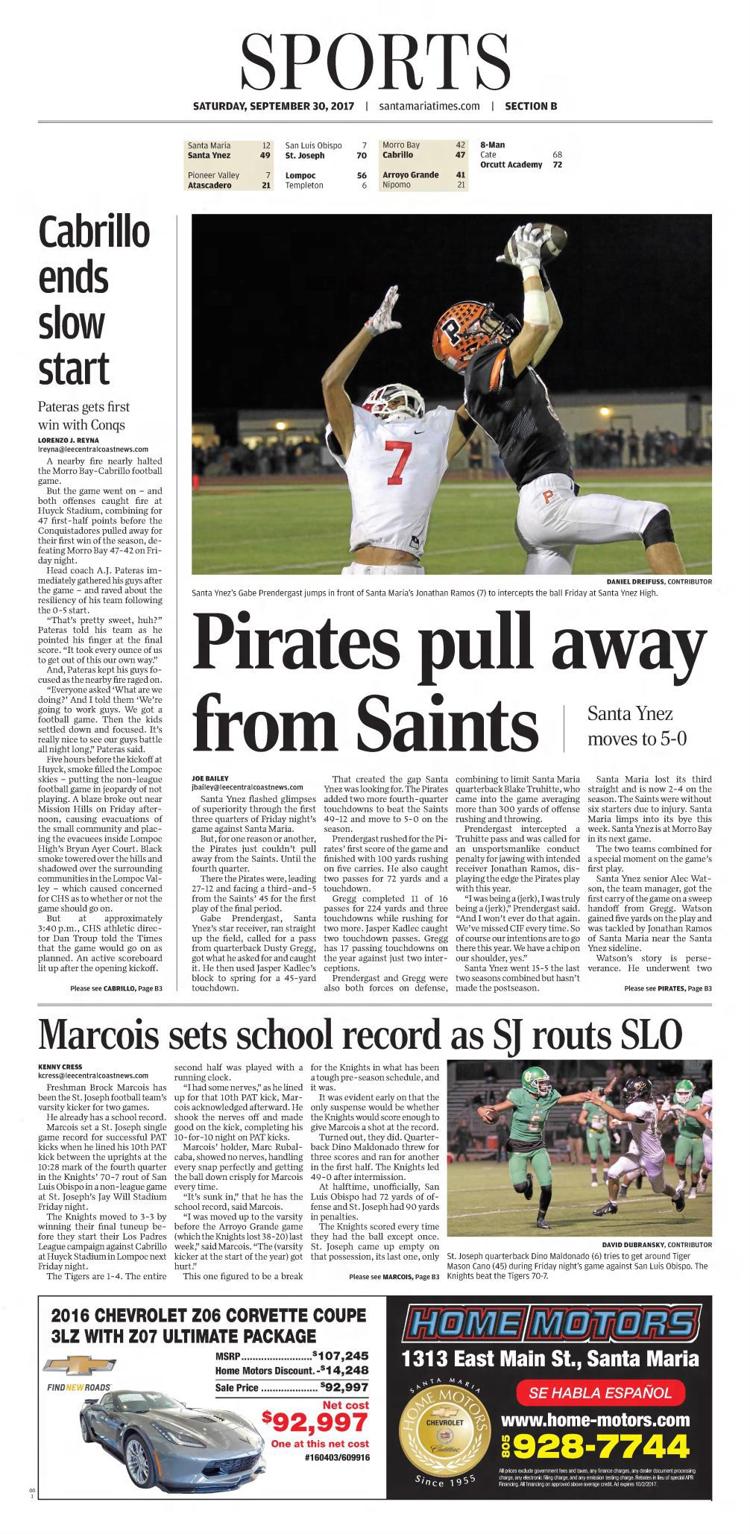 Santa_Maria_Times_Sat__Sep_30__2017_ (1).jpg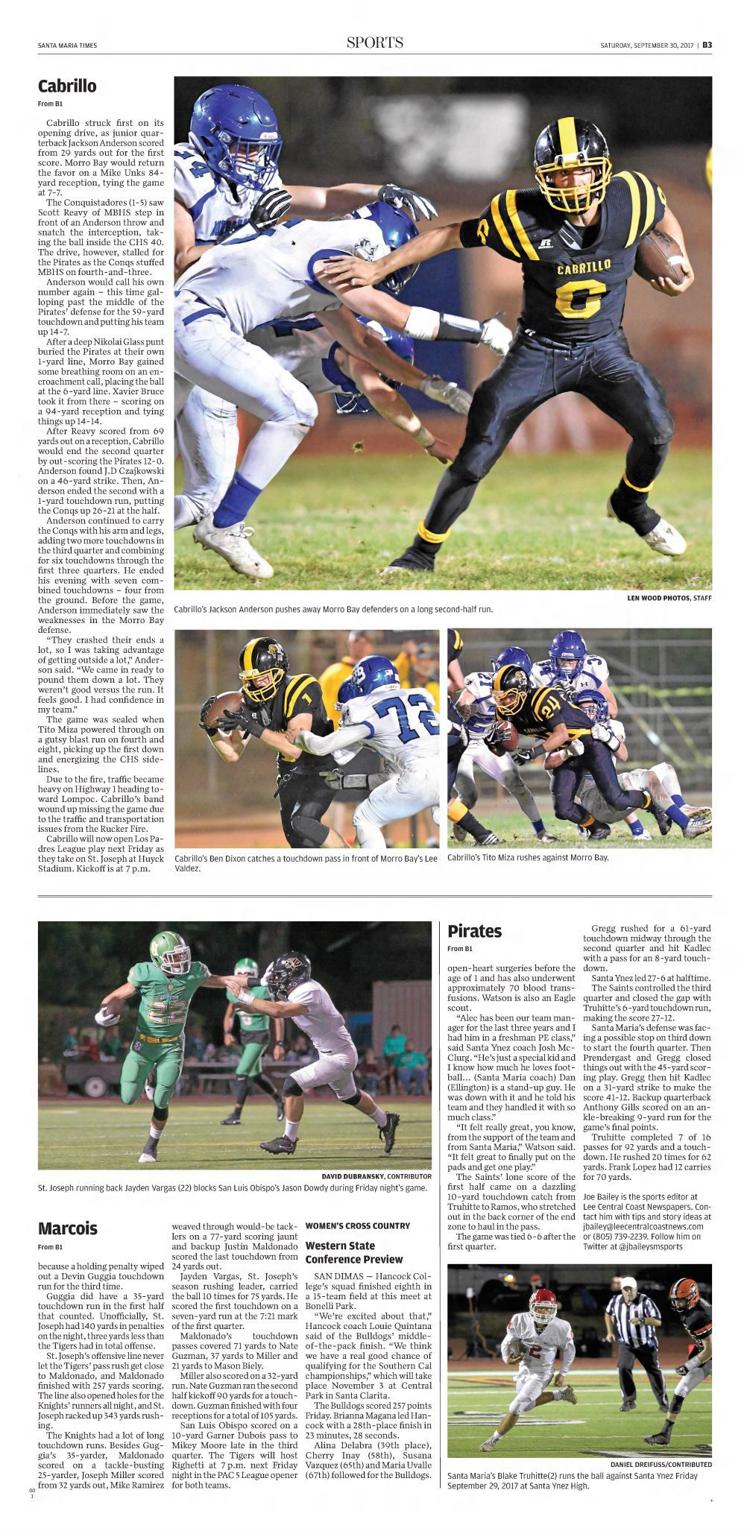 Santa_Maria_Times_Sat__Oct_7__2017_.jpg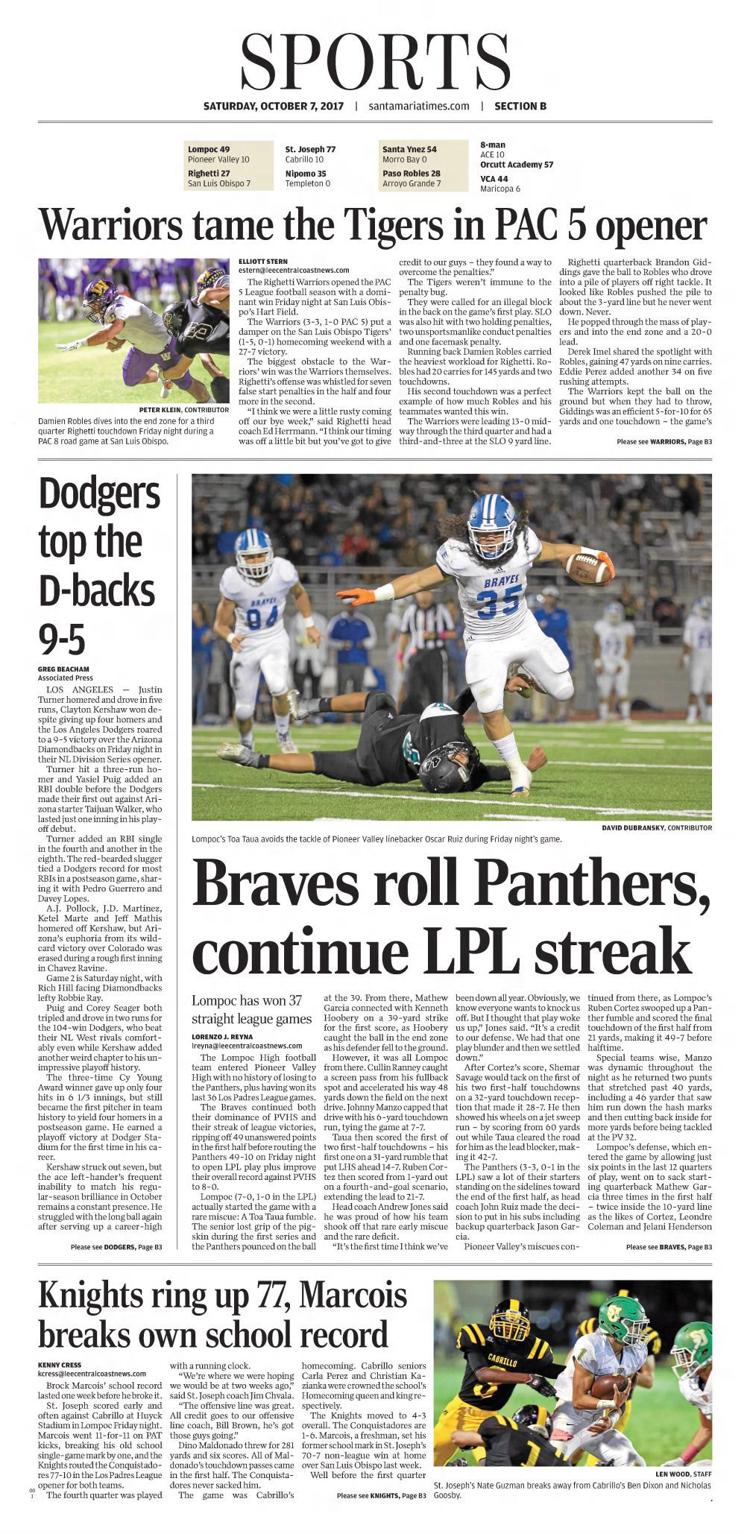 Santa_Maria_Times_Sat__Oct_21__2017_.jpg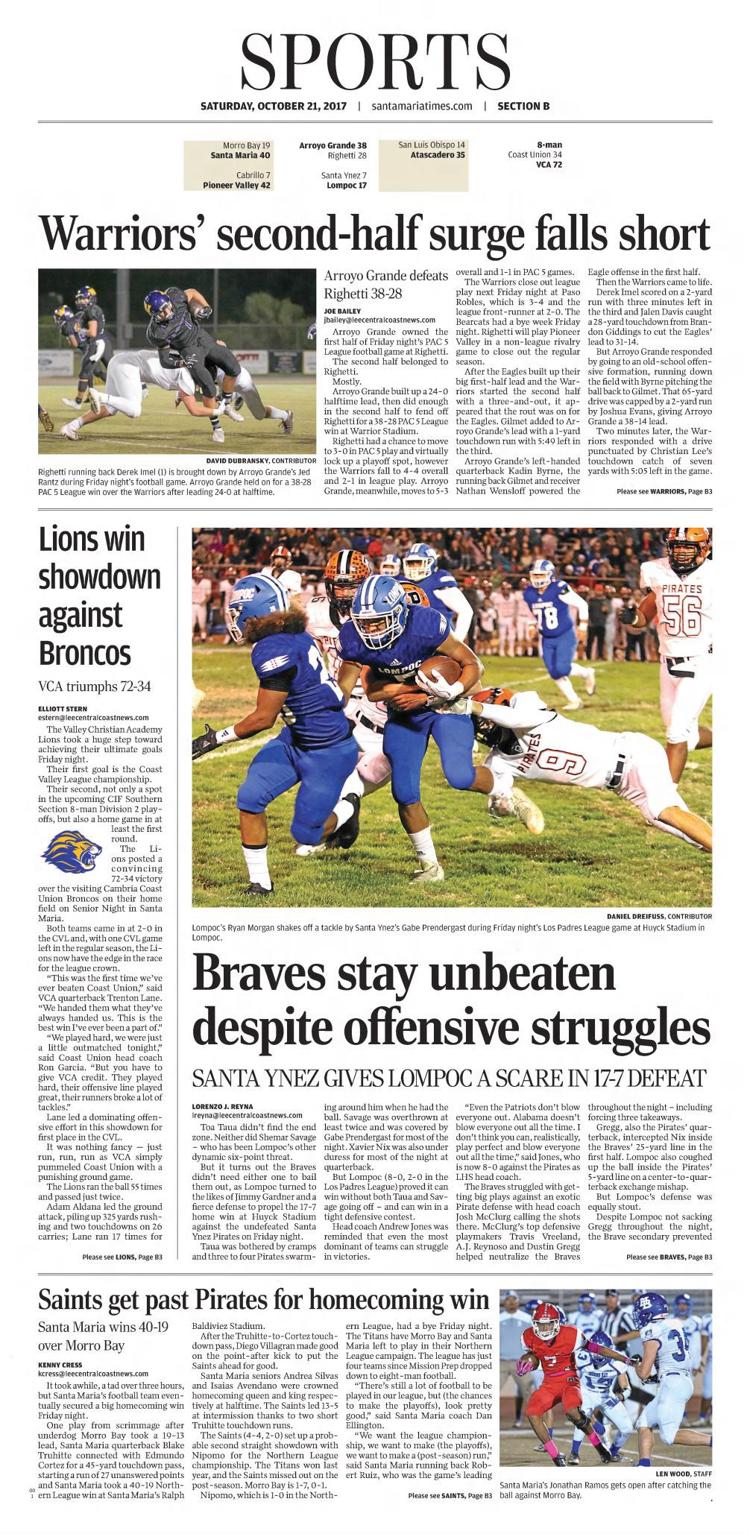 Santa_Maria_Times_Sat__Oct_21__2017_ (1).jpg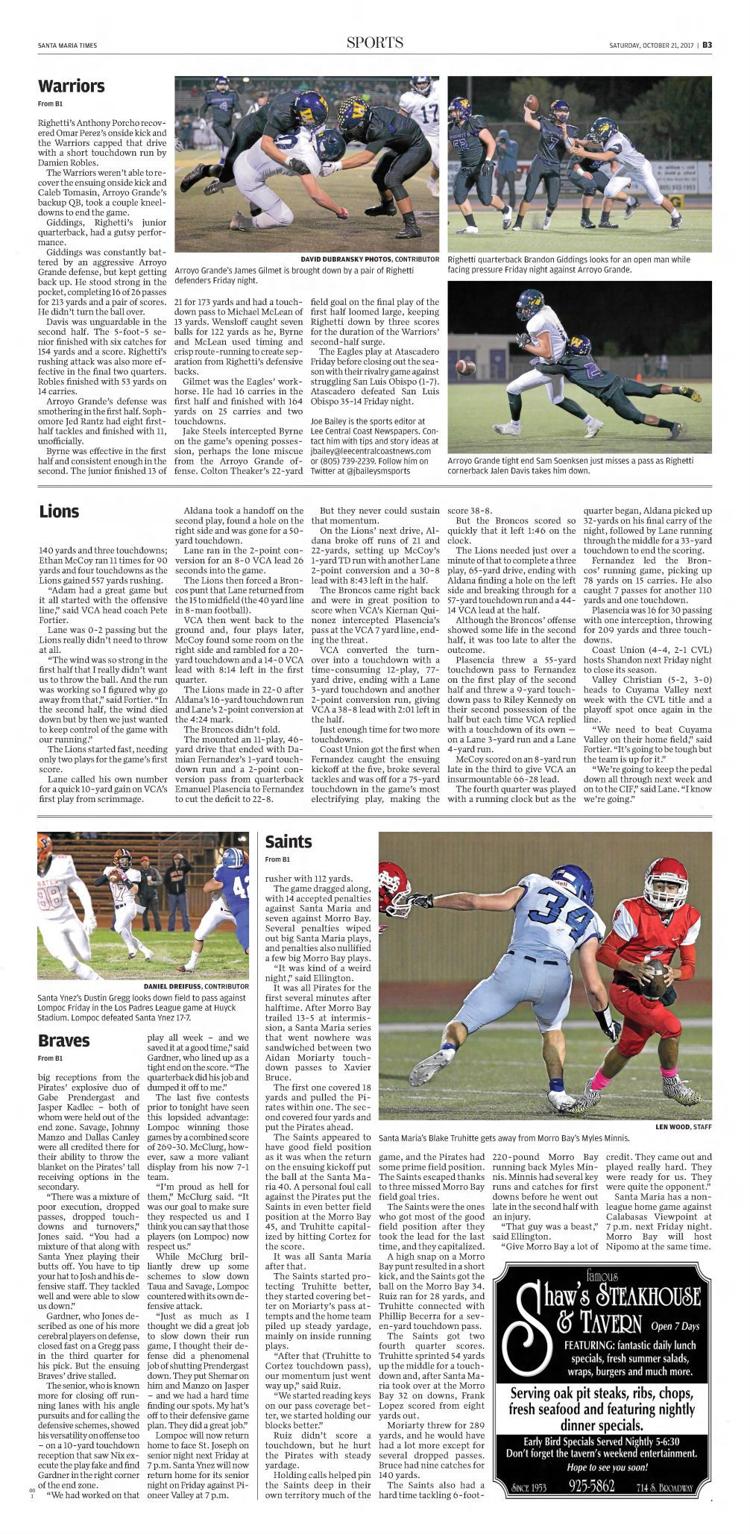 Santa_Maria_Times_Sat__Oct_28__2017_.jpg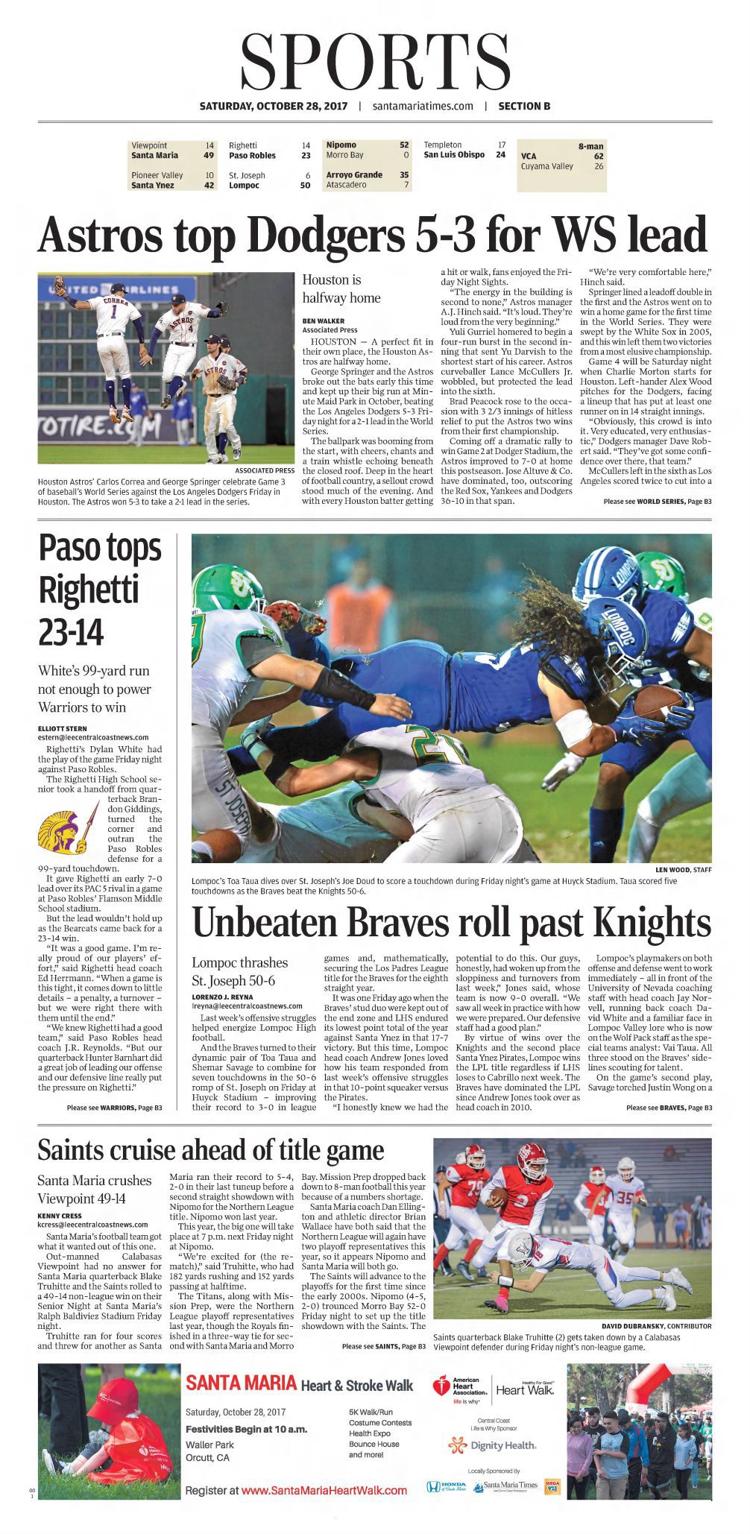 Santa_Maria_Times_Sat__Nov_4__2017_.jpg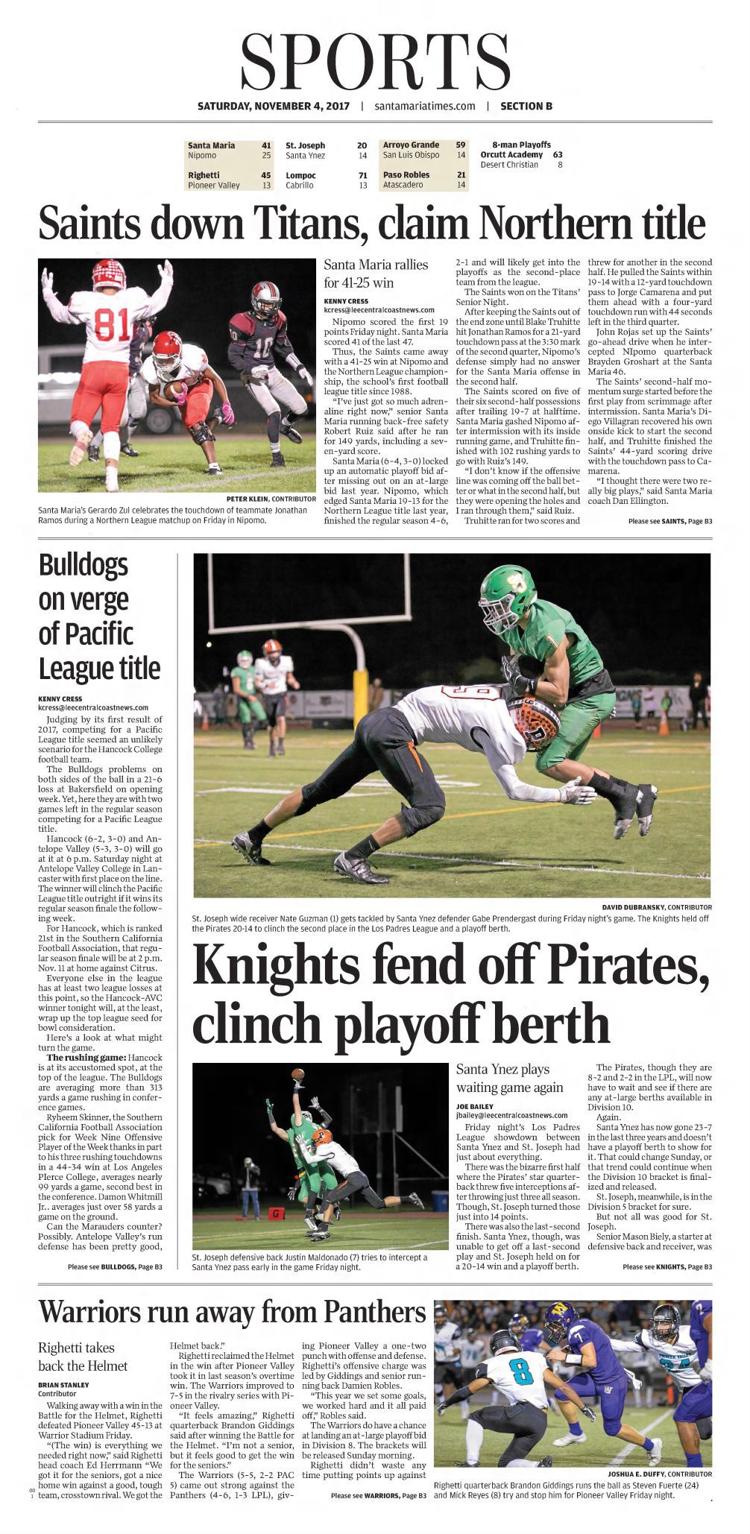 Santa_Maria_Times_Sat__Nov_11__2017_.jpg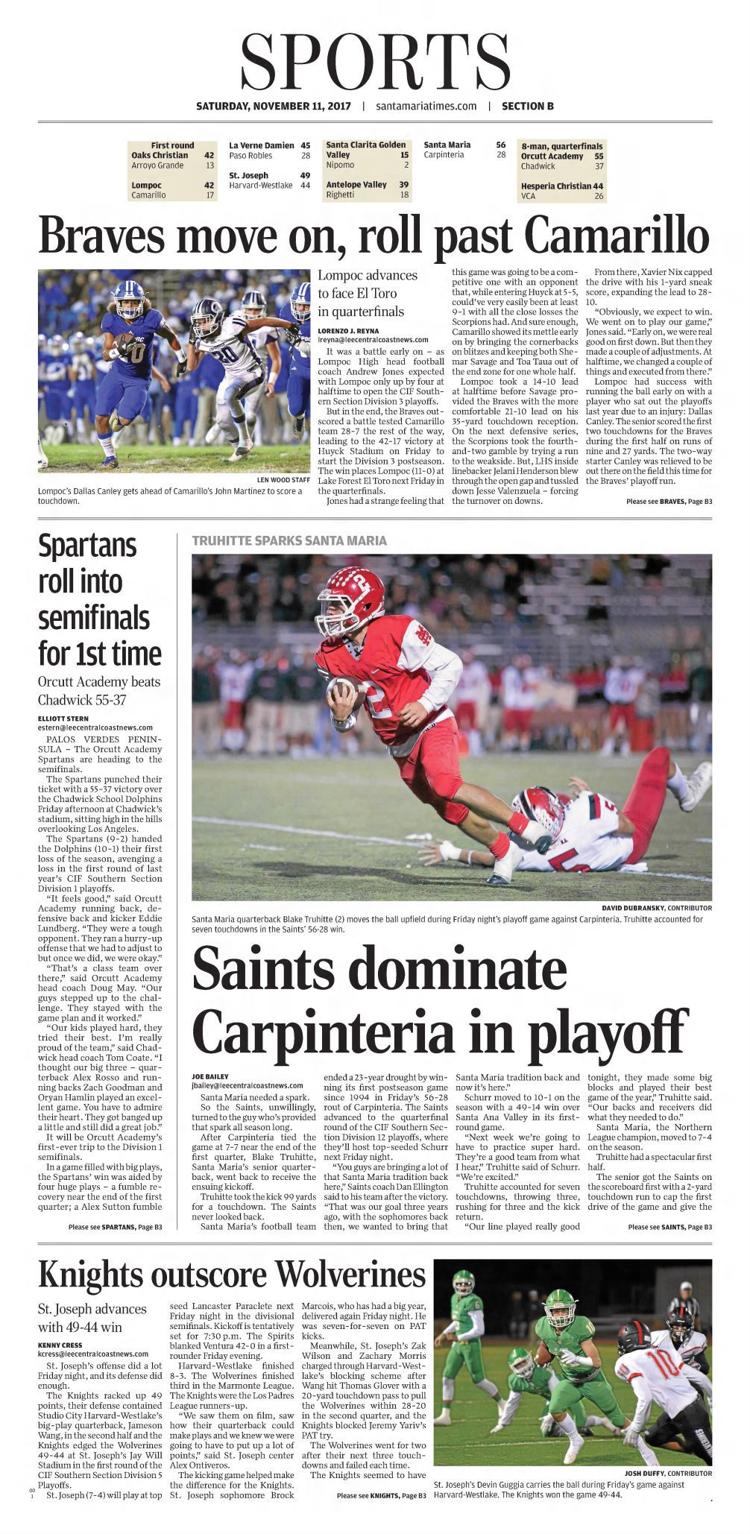 Santa_Maria_Times_Sat__Nov_11__2017_ (1).jpg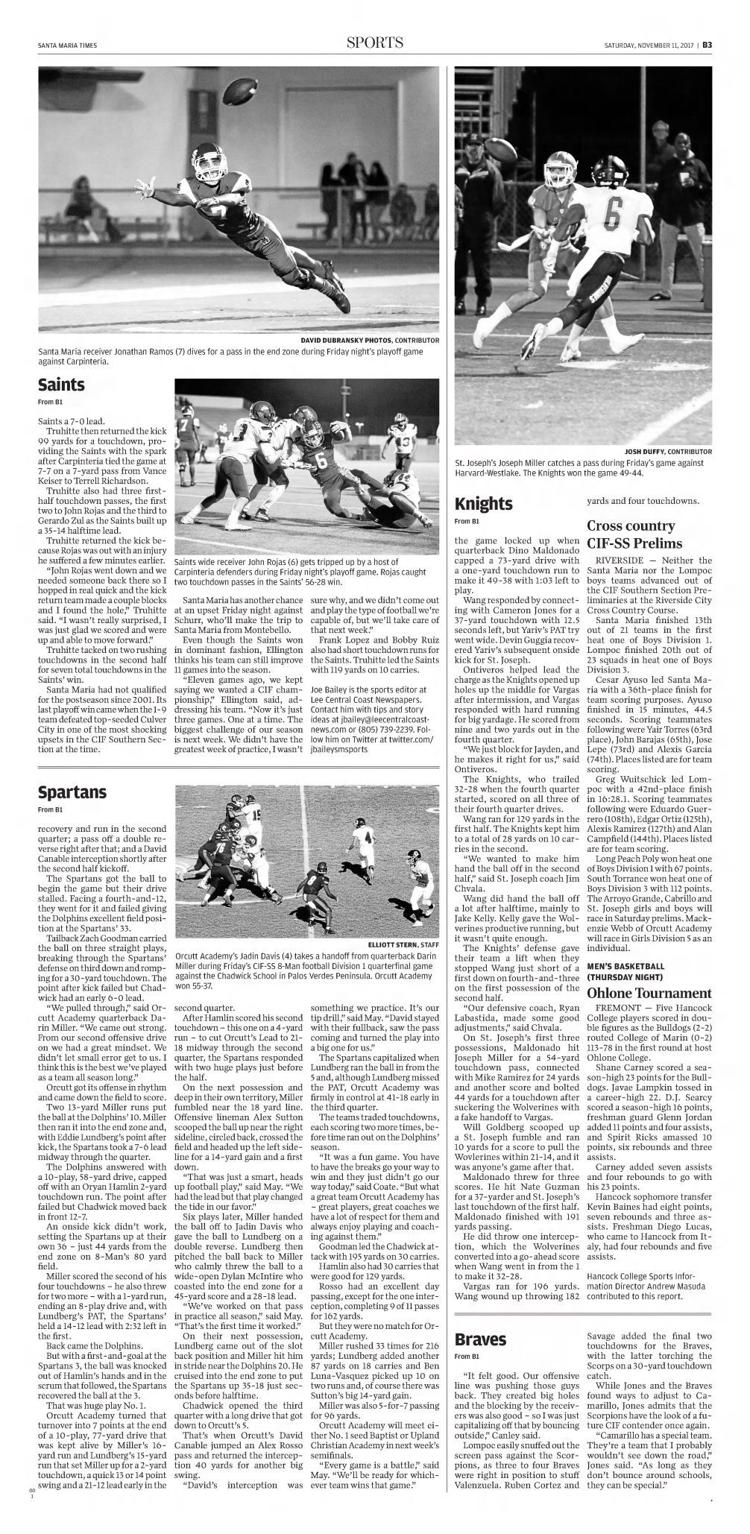 Santa_Maria_Times_Tue__Nov_14__2017_.jpg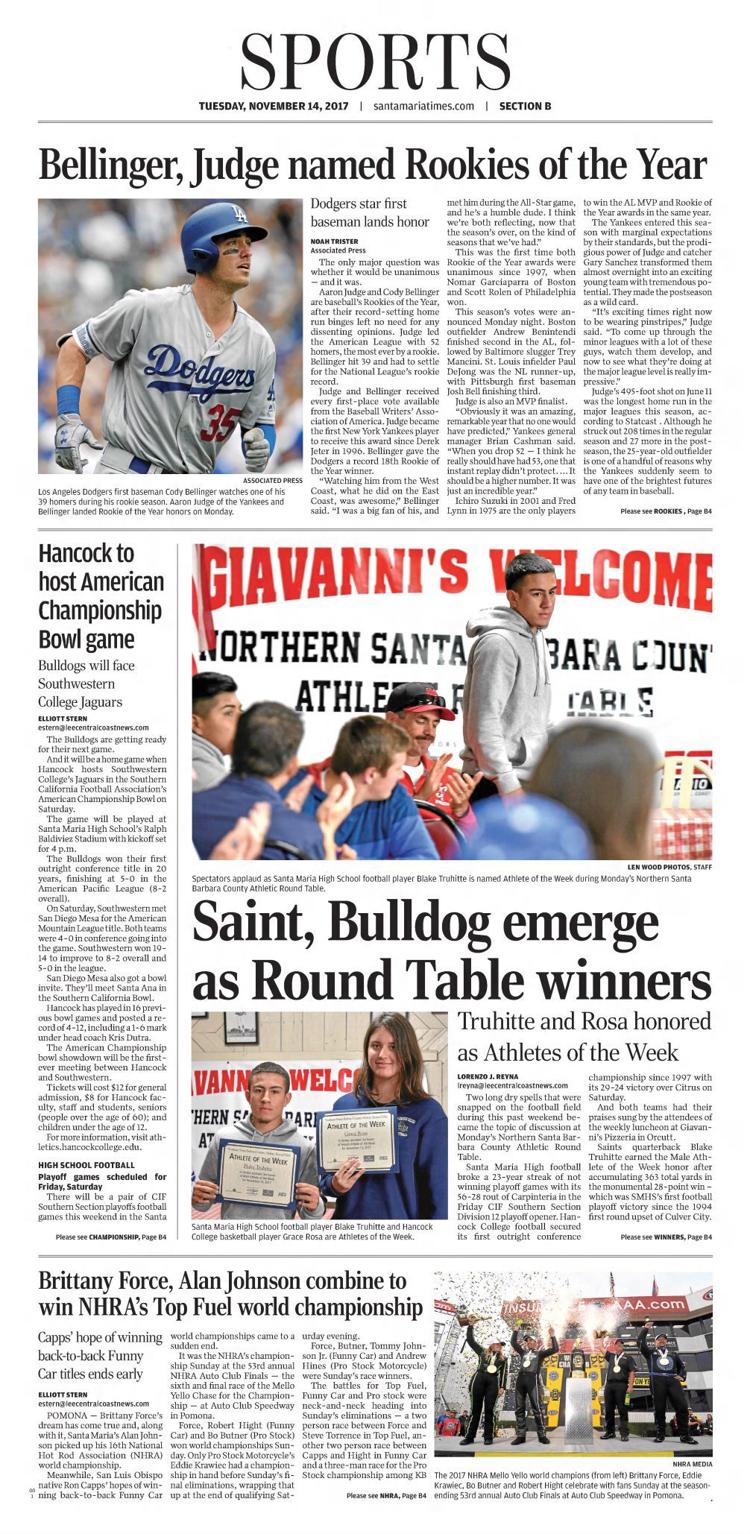 Santa_Maria_Times_Sat__Nov_18__2017_.jpg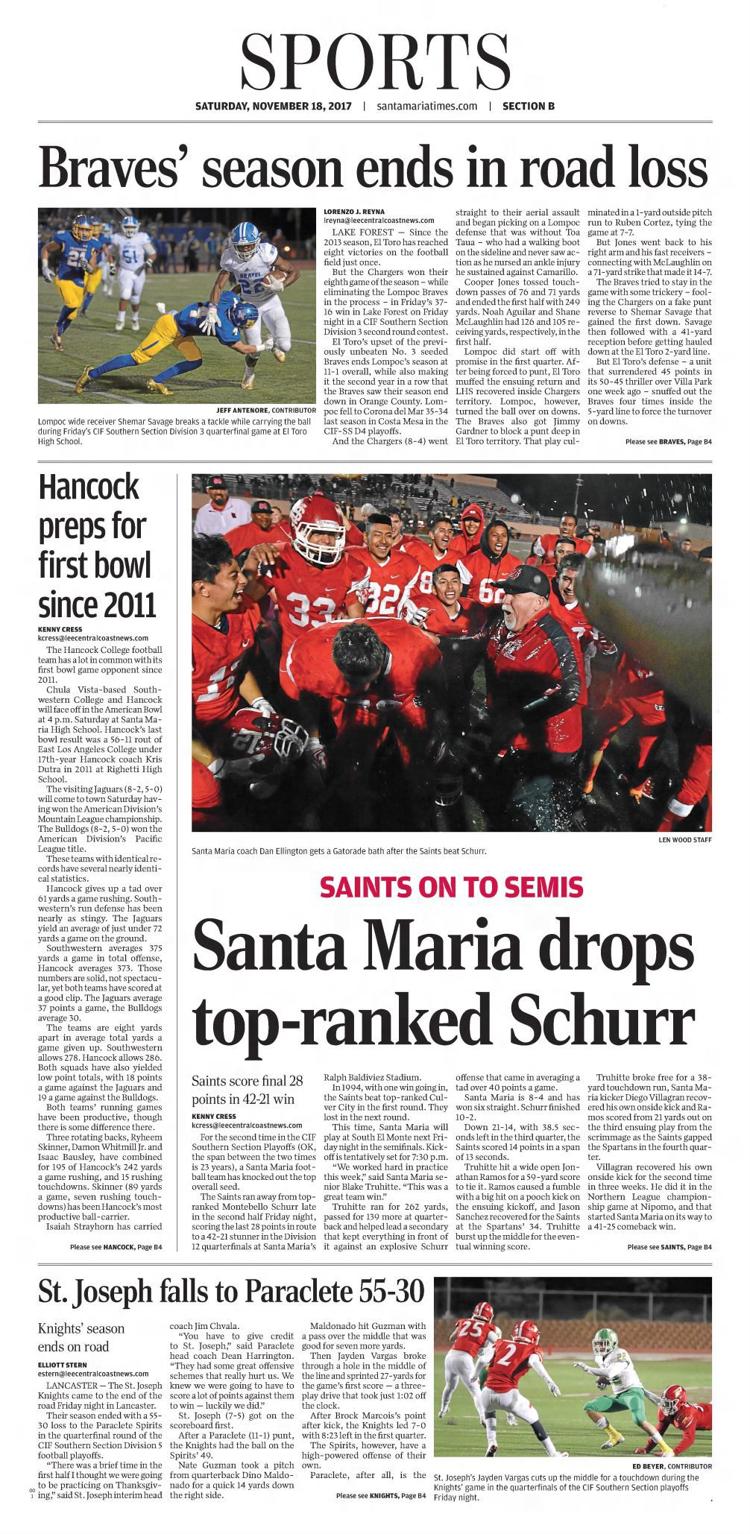 Santa_Maria_Times_Sat__Nov_25__2017_.jpg