The 'Transformers' franchise is set to be revamped by Paramount, with two new scripts in developments.
Post Malone plans to get back into the studio when his tour ends and hopes to have a new album out this year.
BTS have promised their upcoming new album will be "better and harder" than people expect.
Hailey Bieber has a "whole newfound respect" for Justin Bieber after watching him work on his new music.
'Wrecking Ball' hitmaker Miley Cyrus claims she doesn't get an invite to award shows nowadays after she smoked weed on stage at the MTV EMAs in 2013.
Jimmy Kimmel filmed his talk show without a studio audience on Monday (27.01.20) because it didn't "feel right" in the wake of Kobe Bryant's death.
Ellen DeGeneres broke down in tears while taping an emotional monologue for her talk show on Monday (27.01.20).
Snoop Dogg, Justin Bieber and more are supporting a petition to change the NBA logo to honor Kobe Bryant following his tragic death over the weekend.
Kylie Jenner has revealed she used to fly on Kobe Bryan's helicopter as she paid tribute to the late pilot Ara Zobayan after the tragic crash …
Nicole 'Snooki' Polizzi has confessed her son battled with anxiety when she'd leave to film 'Jersey Shore'.
Justin Bieber has admitted he worries he's not using his gift "for the right purpose" now he is getting older.
Jennifer Lopez is "praying" for Kobe Bryant's family, after the NBA star and his 13-year-old daughter Gianna both died in a helicopter crash.
Jenny Mollen has joked she would love to have another child - but only if her husband Jason Biggs could get pregnant and carry the baby.
Jenna Dewan is considering having a third child, despite still being pregnant with her second, as she says she'll see what the "universe" has …
Justin Timberlake's "heart is broken" following the death of his friend Kobe Bryant, as he recalled the final conversation he had with the NBA star.
Irina Shayk says it's "hard to find balance" as a single mother, since splitting from her ex-boyfriend Bradley Cooper last year.
Olivia Munn was working with Kobe Bryant to help kids be "less afraid of death" before his tragic passing on Sunday (01.26.20).
Nicki Minaj's brother has been sentenced to 25 years to life in prison for child sexual assault charges dating back to 2015.
Kanye West held a special midnight Sunday Service to pay tribute to Kobe Bryant following his death on Sunday (01.26.20).
Justin Bieber has "always wanted a family", as he says he's "really happy" in his marriage with Hailey Bieber.
Santa Barbara Family Dentistry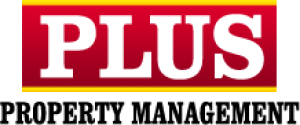 Plus Property Management Santa Maria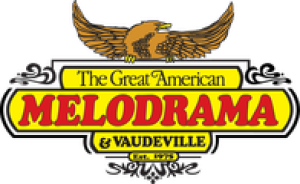 The Great American Melodrama & Vaudeville
RJ Mitte wants his own 'Breaking Bad' spin-off show featuring his character, Walt Jr., as a gangster
Keith Urban planned to leave the Grammy Awards "ASAP" because Nicole Kidman was at home with flu.
According to Lizzo, Kobe Bryant's death has given her a new perspective on her own struggles.
Lewis Capaldi has revealed he was mistaken for a seat filler at the 2020 Grammy Awards.
Chris Brown, YG, and Beck were among the stars joined at the Grammy Awards by their children.
Nipsey Hussle, Keith Flint and Doris Day were among those remembered during the Grammy Awards' In Memoriam segment
Avril Lavigne is dating Pete Jonas from Jagwar Twin.