Brie Bella felt "pressured" into having a second child with her husband Daniel Bryan, because she believed it would be "weird" to stop at just…
Khloe Kardashian reached out to her sister Kourtney in a lengthy text in a bid to "improve" their communication but was ignored by her older sister.
Cardi B took herself to hospital on Wednesday night (01.04.20) after suffering severe stomach pains.
Leonardo DiCaprio has pledged support to America's Food Fund amidst the coronavirus pandemic, and alongside Apple's CEO Tim Cook and Laurene P…
Howie Mandel and a host of stars have been added to the voice cast of 'Pierre The Pigeon-Hawk'.
Jodie Comer gets "so self-conscious" when she's told she has to be "sexy or attractive onscreen" and is much more confident when she's wearing…
Adam Lambert wants to do some more acting after having a cameo in Queen's musical biopic 'Bohemian Rhapsody'
Lindsay Lohan has announced she will release new song 'Back to Me' this week, her first solo single in 12 years.
Dua Lipa has admitted she wanted to make sure she had a songwriting credit on every track on 'Future Nostalgia' because she felt she had to sh…
Arcade Fire frontman Win Butler has got fans of the band suggesting new music could be on the way from the Canadian rockers.
Director David F. Sandberg admits the second 'Shazam!' movie could be delayed due to the coronavirus crisis.
Kanye West's teenage artwork has been valued at between $16,000 and $23,000 by 'Antiques Roadshow' auctioneer
Ryan Reynolds has been "mostly drinking" while in self-isolation with Blake Lively and their children but is trying to make being at home an "…
Tom Hanks, Stephen Colbert and Darren Criss are among the stars to have paid tribute to Adam Schlesinger following his death from coronavirus.
Chris Cuomo's coronavirus caused him to "hallucinate" and see his late father, who died in 2015.
The 'Minions: The Rise of Gru' release has been pushed back to July 2021 after the movie's summer release was pulled as a result of the corona…
Blink-182 have appealed to fans to send in clips of themselves washing their hands, cooking, singing, or getting up to other activities while …
The Weeknd worried it would be "insensitive" to release his new album now but ultimately felt 'After Hours' could offer some escapism to fans.
Kellan Lutz is "so grateful" his faith helped him and wife Brittany through their devastating baby loss.
Kristen Bell was told she wasn't "pretty enough" at the start of her career, which made her wonder if she would make it as an actress.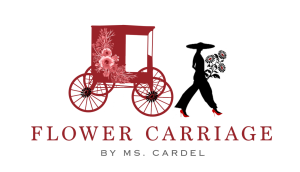 Flower Carriage By Ms. Cardel
Dolly Parton is donating $1 million toward coronavirus cure research, as she urged her followers to make their own donations where possible.
Tana Mongeau "didn't care if [she] died" during her Xanax addiction, which she battled in 2019, during her "worst" year for her mental health.
Jane Fonda wants to use her "incredible potential platform" to speak out on causes she "believes in", such as climate change.
Jessica Simpson is leaning on her faith to help her feel "true peace" amid the coronavirus pandemic, as she credits her religion with bringing…
Ariel Winter says growing up in the spotlight has been "rough", after she began appearing on 'Modern Family' when she was just 11.
Justin Bieber has postponed his 'Changes Tour' - which was due to be his first in almost three years - due to the coronavirus pandemic.
5 Seconds of Summer could "write a whole book" about touring with One Direction, as the two groups shared so many "experiences" together.