There was a special event last Tuesday that we truly enjoyed — because we were a participant in making it all happen.
OK, so this is a bit like patting one's self on the back for a job well done, but we can't apologize for being part of something that is so very special.
That very special thing is the annual Day of Hope fundraiser, held last month, which managed to raise $231,906, money that helps support the Mission Hope Cancer Center, a place where miracles happen on almost a daily basis. Lee Central Coast Newspapers is a partner in the event.
But we're not the real heroes in the Day of Hope. That would be you, the readers who shelled out a buck, or more, for a special edition of the Santa Maria Times, Lompoc Record and Santa Ynez Valley News, with the proceeds going to benefit cancer patients.
So, a basket of roses to the army of local residents who help make this event a huge success, year in and year out.
A pair of Santa Maria High School seniors both bound for UCLA this fall and Santa Maria Mayor Alice Patino were honored during a Wednesday night reception at the Santa Maria Elks Lodge. Fourteen students — including Blanco and Davila — qualified for students of the year by being honored as the Elks' students of the month, according to Andrea Licoscos, who heads the selection committee. She said the decision was difficult, given each candidate's record of community service, active involvement in extracurricular activities and strong academic achievement.
Members of the Santa Maria Elks Lodge do a lot of good things for the community, most recently honoring Santa Maria High's Isabella Blanco and Sindy Valle Davila as Students of the Year.
They were chosen from a list of student-of-the-month winners who put in more than 650 hours of community service while being in the top-10 percent of their graduating class, all having grade averages above A.
At the same ceremony this week, Santa Maria Mayor Alice Patino was named Citizen of the Year, a singular honor — which took her by surprise — for a lifetime of public service, and for her efforts as a city official to advocate for the community's youth.
Roses to those who try hard, work hard and excel.
Another week in America, another series of deadly shootings targeting religious worshipers and college students.
Raspberries to all the haters in our great nation, deranged people whose view of the world is hopelessly skewed, and who vent their rage by murdering innocent people.
Raspberries also to our elected leaders, whose voices are supposed to be calming and reassuring. Instead, too many of those in power insist on spewing hateful rhetoric, stirring the mentally unstable to commit horrendous acts.
Will the real American leaders please stand up.
Maybe Mark Pierce can do something about gun violence in America.
Pierce is all smiles, despite the fact that no one showed up for his first local forum as a candidate for president of the United States.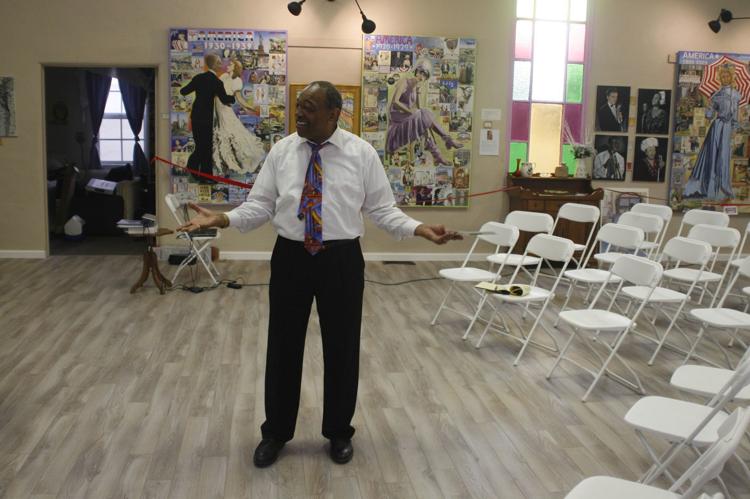 Pierce teaches at Pioneer Valley High School, is a Democrat and so far has a bit less than $8,000 in his campaign war chest. Not your typical presidential candidate, although the way things are going in Washington these days, anything is possible.
Pierce, 61, is stressing a platform of climate change, the environment, health care and housing, spreading resources equally, and for his family, mostly in face-to-face discussions with potential voters.
The fact that Pierce has very little chance of sitting in the Oval Office's big chair doesn't really matter. What matters is that he is exercising his right to try. And for that, roses.
Speaking of Washington, another crazy, hostile week in the nation's capital, replete with scathing insults and partisan blather.
Meanwhile, the true purpose of our federal government — at least in the elected branches — to protect and enhance the health and welfare of the nation is being ignored. The political stalemate has become chronic, with no meaningful end in sight.
All of which makes Washington the raspberry capital of the world.