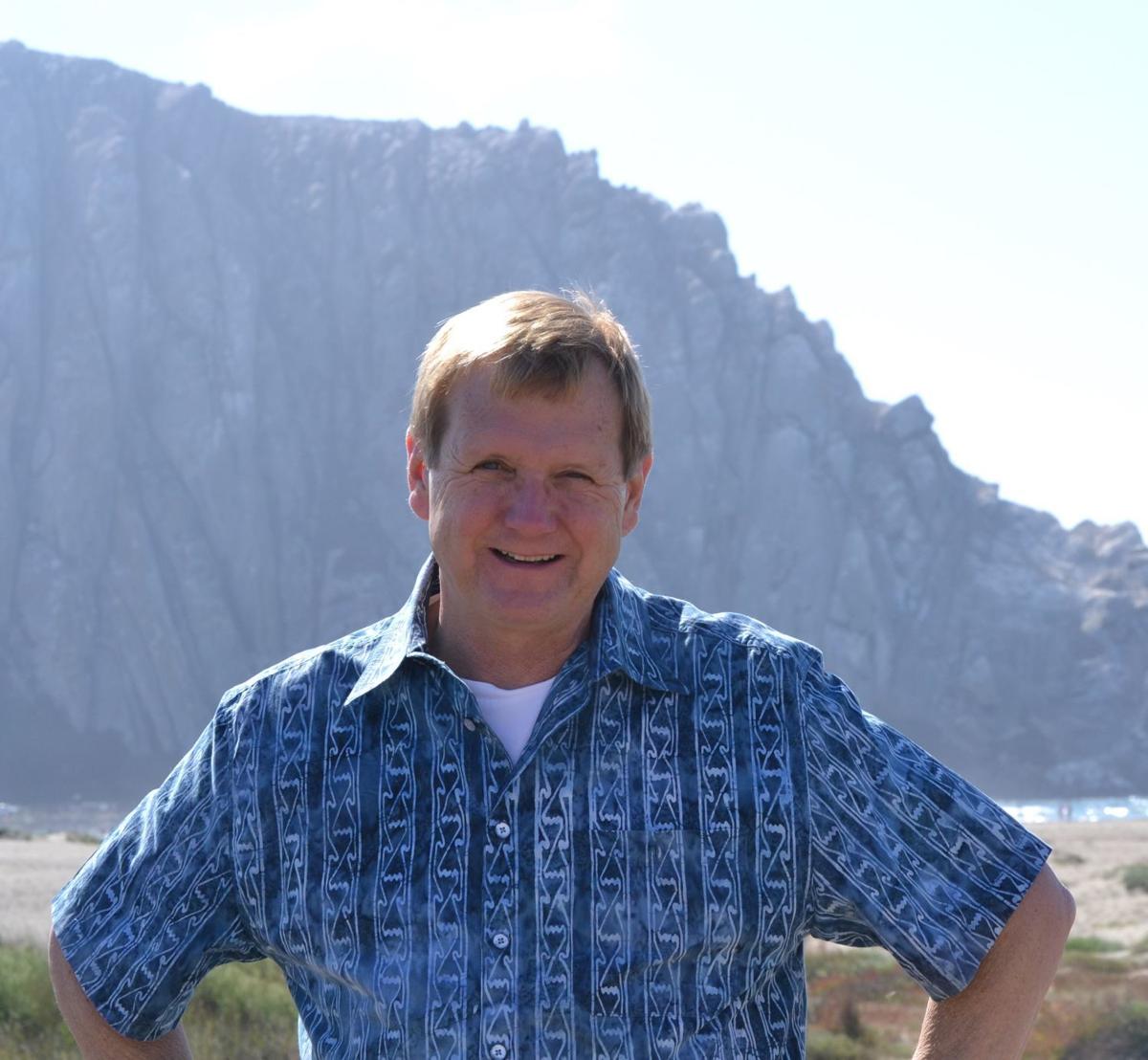 Haunted houses. Ghosts. Witches. Jack-o-lanterns. Trick-or-treat — and more candy than a sugar junkie's dream.
Halloween is the start of the holiday season, and it has become one of our biggest saturnalias.
This year Americans are expected to spend $9 billion on what is known in many parts of the world as All Hollows' Eve. And while New York and Los Angeles will be hosting some massive Halloween celebrations, there will be no dearth of merrymaking on the Central Coast. From the Pumpkin Patches in Ventura to the Scarecrows in Cambria, people here will be wearing costumes, taking haunted hayrides and checking out spooky forests.
Halloween is thought to have started in Ireland in the 16th century, but its origins go deeper than that. In the 8th century Pope Gregory III designated Nov. 1 as the day to honor all saints, so the evening before, Oct. 31, became known as All Hallows' (Saints) Eve.
Going back even further, Halloween has been associated with the ancient Celtic tradition of Samhain, a day marking the end of summer, harvest time, and the beginning of winter.
Here on the Central Coast, Allan Hancock College's basketball team will once again host its "Frightmare Forest," a three-acre haunted forest maze on the baseball/softball field. It is the brainchild of Tyson Aye, the team's head coach, who traces the idea to his family.
"My family loves Halloween," he said, "and we always dreamed of doing a Haunted Maze."
This event will be the only one of its kind on the Central Coast.
"Kids of all ages will be able to experience a good old-fashioned scare," said Aye.
One of the most unique Halloween events on the Central Coast is Cambria's Scarecrow Festival, now in its 11th year. From Oct. 1 to the 31st, Cambria's Main Street will be the home of hundreds of colorful scarecrows, with themes and costumes ranging from the Seven Dwarfs to the Day of the Dead.
Dennis Frahmann, vice president of the Festival, said, "The first year we had 30 scarecrows. The next year we had 100. Now we typically have over 400 scarecrows and 15,000 visitors."
Solvang will be presenting its annual "Haunted House." Kady Fleckenstein, Solvang's public information officer, said "the same volunteers come back each year to help with the production and to dress up" to reflect each year's theme, 2019's being "Fright Farm."
Halloween isn't complete without jack-o-lanterns, those hollowed-out pumpkins with scary faces and candles burning inside. An Irish character known as "Stingy Jack" is thought to be the inspiration for the jack-o-lantern legend.
Dissolute and evil, Stingy Jack was denied entrance to heaven. He wasn't wanted in hell either, having once made a deal with the Devil not to take his soul when he died. Condemned to wander forever in darkness, the Devil gave Jack a single burning ember to light his way. Jack put the ember into a lantern made from a hollowed-out turnip, and was thereafter known as "Jack of the Lantern," or simply "jack-o-lantern."
It is inevitable that Halloween brings with it more than its share of superstitions. Seeing a spider on Halloween means the spirit of a dead loved one is following you. If a burning candle suddenly goes out, a ghost is said to be nearby.
Other local events include the Great Pumpkin Festival at Kalra Winery in Santa Ynez, Halloween pumpkin decorating at Riverbench Vineyard in Santa Maria, and a Halloween hayride in San Luis Obispo.
Wherever you are on the Central Coast, you can find some fun — and maybe some fright — on All Hallow' Eve.
Mark James Miller is an associate English instructor at Allan Hancock College and president of the Part-Time Faculty Association. He can be reached at mark@pfaofahc.com.
Catch the latest in Opinion
Get opinion pieces, letters and editorials sent directly to your inbox weekly!