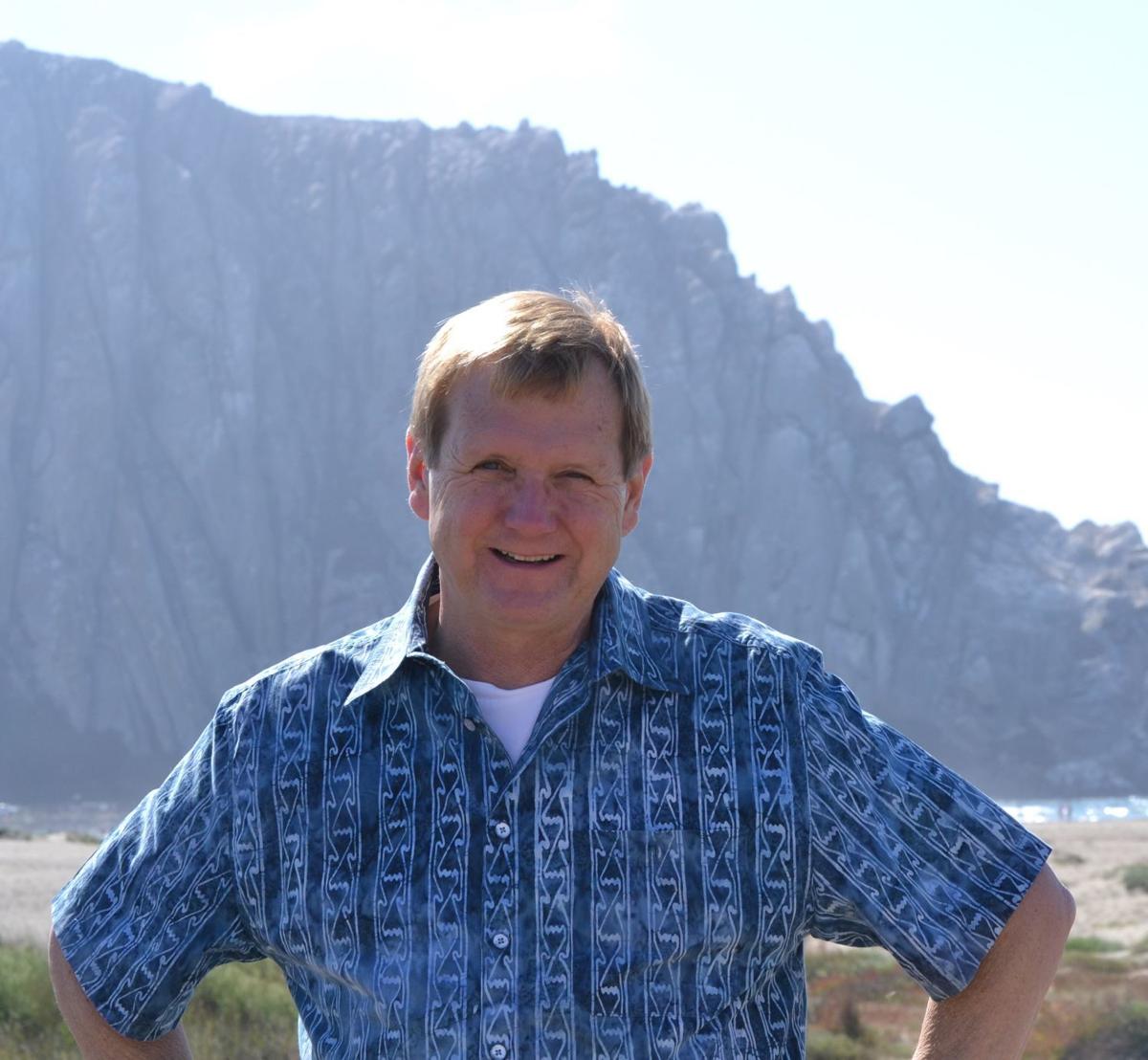 Some called it "la grippe." Most referred to it as the "Spanish flu." What no one disputed was its deadliness.
Death came within days, sometimes hours, after infection. The victims' skin turned blue and their lungs filled with fluid, causing them to suffocate.
"They died just that quick," a survivor recalled.
The pandemic of 1918-19 stormed across the world, leaving as many as 50 million dead. The image of the Grim Reaper, often invoked at the time, is apt because the disease, like a farmer tilling his field, cut through everything in its path, sparing no one, high or low.
The Central Coast was not immune. One in four families were affected.
"Flu invades Santa Barbara," ran a headline on Oct. 14, 1918. On Oct. 26 the Santa Maria Times asked if readers had "gotten their gas masks yet?" The local Red Cross, it reported, "has been very busy the past few days" making masks to help prevent the spread of the flu. Masks were made mandatory in San Luis Obispo on Oct. 26.
"Wear a mask or go to jail," signs read. Public notices advised people to cover their mouths when they coughed or sneezed, told them not to spit on the sidewalks, and to boil their handkerchiefs after use.
"Drastic Flu Ordinance Passed By Supervisors," ordered theaters, schools, pool rooms, bath houses "closed until further notice."
In Santa Barbara, services at the mission were canceled for the first time in 132 years. Halloween was canceled. On Oct. 29 Cal Poly was put under quarantine. On Nov. 1 it was reported that "Influenza took another leap forward" in Ventura, with 31 new cases.
The public was bombarded with numerous cures or ways to ward off the flu. Horlick's Malted Milk was hawked, "endorsed by physicians everywhere." People were advised to gargle with warm salt water and take an elixir called "Veronica Water." The flu was no respecter of persons. Among the people who succumbed to it were Donald Trump's grandfather Frederick, Prince Umberto of the Italian royal family and Louis Botha, president of South Africa. The most prominent Central Coast resident to die was Phoebe Apperson Hearst, mother of William Randolph, who passed on April 13, 1919.
U.S. President Woodrow Wilson caught the flu but survived, as did future president Franklin D. Roosevelt. Other survivors included Walt Disney and scientist Leo Szilard, discoverer of the nuclear chain reaction.
Curiously, the pandemic of 1918-19 left little behind in terms of art and culture. Few writers of the time mentioned it, and artists rarely used it as a subject. Neither Ernest Hemingway nor F. Scott Fitzgerald ever wrote of it. Willa Cather alluded to it in her novel "One of Ours," but only Katherine Anne Porter, who nearly died during the pandemic, wrote of it extensively. In her story "Pale Horse, Pale Rider," she describes her protagonist, Miranda, as she suffers from fever:
"Bells screamed all off-key, wrangling together as they collided in midair, horns and whistles mingled shrilly with cries of human distress; sulfur-colored light exploded through the black windowpane and flashed away in darkness."
In October 1918 alone 195,000 Americans died of the flu. Estimates of the total number of Americans who perished range from 500,000 to 800,000. Estimates of the total deaths worldwide run from 17 million to 50 million.
A poem of the time reflected popular feeling:
"Someone meditated, someone prayed, someone met their shadow … They grieved for the dead, made new choices, dreamed new visions, created new ways of living, completely healed the earth, just as they were healed."
Mark James Miller is an associate English instructor at Allan Hancock College and president of the Part-Time Faculty Association. He can be reached at mark@pfaofahc.com.
Catch the latest in Opinion
Get opinion pieces, letters and editorials sent directly to your inbox weekly!