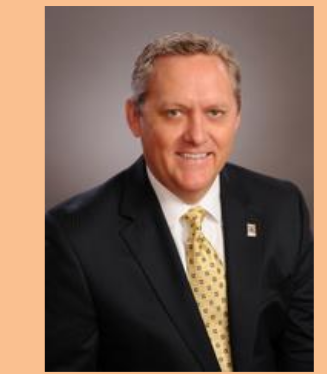 You may have heard that the State of California approved new funds for "free college." It sounds like a wonderful opportunity for our community; that is, until you read the fine print.
The state funds are supposed to support the popular Promise program at Allan Hancock College, our comprehensive program that promotes a college-going culture among our youth with a big payoff at the end: a tuition-free first year!
The Hancock Promise is a remarkably successful, nationally recognized program that is providing impressive results. Last year, the inaugural Hancock Promise year, enrollments from local high schools jumped by more than 40% — that means half of North County's class of 2018 enrolled at Hancock! We've also seen significant increases in low income, first generation, and Hispanic students – students that need a local educational opportunity the most. Our efforts to promote completion leading up to the first Hancock Promise class are also seeing great results as record numbers of students earned degrees and certificates in each of the past three years.
We're doing our part, but the state funding provides only a portion of the tuition and fees needed to fund just one year for our Hancock Promise students. This is the result of a distribution formula developed in Sacramento that fails to fully support the actual need of schools like Allan Hancock College.
The formula awards funding based on enrollments in the 2017-18 year — the year before our dramatic increase in enrollments — and privileges community colleges that serve students from beyond of their communities (such as those schools nearest UC or CSU campuses that attract students who want to more easily transfer to those universities). Hancock proudly serves a student body that is overwhelmingly local and far removed from an accessible UC or CSU, significantly reducing state support for the Hancock Promise.
If we relied on state funding alone last year, the Hancock Promise would have fallen short of paying tuition and fees by more than 30 percent. Even the new allocation from the state — touted by state politicians and the media as "second year free" – will not cover tuition and fees for even the new class of 2019 Hancock Promise students, which will be larger than last year's.
We are focused on making the Hancock Promise a long-term commitment from our community. The Allan Hancock College Foundation is stepping up to ensure that the Hancock Promise is a generational promise. This means building a solid, permanent endowment to ensure that our commitment is ongoing and not subject to fluctuations in the state annual budget. Should the state find a way to solidify its program and ensure that our students are supported equitably, the Hancock Promise Endowment would then address other affordability issues, including books, supplies, transportation and housing.
As we prepare for Allan Hancock College's centennial year in 2020, you will begin hearing from community members who are committed to ensuring that the Hancock Promise extends for years to come. We are building a permanent Hancock Promise Endowment of $10 million, and, in only the first 18 months of fundraising, we've already received more than $3.5 million in commitments toward that goal!
We thank those who have already generously given to support the Hancock Promise, and we know that many more in our community will join us in making the Hancock Promise a permanent fixture in Northern Santa Barbara County.
Kevin G. Walthers, Ph.D., is the superintendent/president of Allan Hancock College. For more information on how to support the Hancock Promise, visit www.AHCFoundation.org.
Catch the latest in Opinion
Get opinion pieces, letters and editorials sent directly to your inbox weekly!