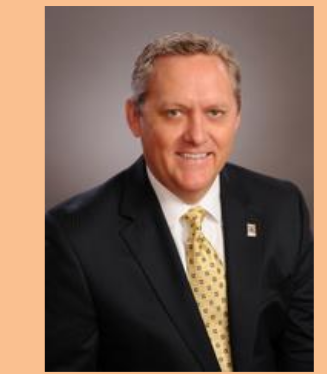 As we approach the 2020 election season, most candidates are touting plans to address college affordability. This is a welcome discussion in light of the recent release of the annual finance report from the Association of State Higher Education Executive Officers (SHEEO).
The report notes that "ten years after the start of the Great Recession, state funding for higher education has only recovered half way and states fund about $1,000 less per full-time student than in 2008." Worse, as Derek Newton notes at Forbes.com, this is in addition to funding cuts from 1990 that reduced state investments by more than 8 percent.
We are certainly living in different times. Prior to the 1990s, states actually viewed investment in undergraduate education as a key component of economic development. Those of us born before 1970 had access to elite public colleges and universities for a price that allowed us to both work part-time and attend school while not amassing debt. California led the way nationally with its master plan that fueled the boom in Silicon Valley and related high tech industries. But as state budgets tightened, lawmakers from both parties increased student fees to offset shrinking tax revenue. The result? The price students paid for college skyrocketed as the state shifted its investment in education to other needs.
You have free articles remaining.
Flash forward to today, and Hancock College is restoring the Promise that comes with a community investment in higher education. Now in our second year, we are seeing the significant results from the Hancock Promise "first year free" campaign.
In our first year (2018-19) we saw a tremendous jump in local students attending Hancock. Where the college had been averaging 900 local freshmen per year, the Hancock Promise program increased that number to more than 1,400 Promise freshmen. In year two, we sustained the growth and added a few more – this year more than 1,500 Promise freshmen are on campus. More importantly, our retention rates climbed as more than two-thirds of the 2018 freshmen became sophomores this year.
Our ability to attract and retain local students is key to building the economy in northern Santa Barbara County. There is no doubt that education and economic success go hand in hand. As happy as we are with the increased number of students, we also understand that we must reach beyond high school seniors if we really want to build a college-going culture in our community. That is why we are also making substantial investments in outreach to our local elementary and high school districts.
The Hancock Promise is a multi-year program that supports a variety of youth education programs in Santa Maria, Lompoc, Guadalupe, and the Santa Ynez Valley. This public-private partnership not only ensures our young people are planning to attend college, it impacts attendance rates in our K-12 schools, builds pathways to success and supports local government efforts to help kids avoid drugs, alcohol, tobacco, and crime.
Allan Hancock College is investing heavily in our community because we know that fulfilling our mission is dependent on building a strong community that understands the value of education. With leadership from the Hancock Foundation, our faculty, staff, and K-12 partners are committed to working across the silos of local government, federal agencies, and businesses (both small and large) to develop a sustainable program that promises to transform our economy.